The Shadow House by Liddicoat & Goldhill
"In order to satisfy our fascination with the private house, and our frustration with the vicissitudes of the London domestic marketplace, we decided to build an experimental home for ourselves.
This was David & Sophie's own first home and a true self-build, integrating planning, design, finance and construction into one fluid process. The project won an RIBA award, the Small House Award at the 2011 British Homes Awards, the residential category of the Daily Telegraph Homebuilding and Renovation award, a New London Architecture commendation and a Manser Medal nomination.
We knew that we could only realise the project if the house was very small, very simple and on an affordable piece of land – an anathema in London. We set out to find most awkward site possible, and to build a house there with our own hands.
The Shadow House replaces a former electricity substation at the end of a Victorian terrace in the Camden Square Conservation Area, just north of the Kings Cross redevelopment. With strict planning restrictions on height and a site area of less than 75sqm (807 sqft), the design is a brutally efficient solution.
The house's form fills the maximum possible building envelope. Its skin is expressed both externally and internally in a black slim-format glazed brick, while integral furniture, joinery and structure is made from various treatments of laminated larch. The interior condition is tuned to create moments of distinct character: with limited light and space available, the design has to revolve around an intimate collage of shadow, texture, mass and reflectance."
Photos by: Liddicoat & Goldhill & Keith Collie & Tom Gildon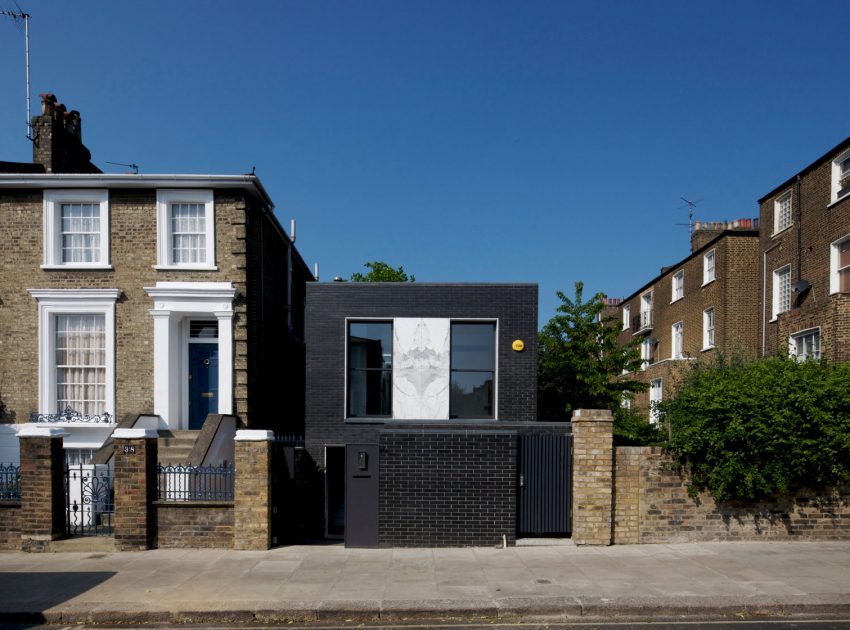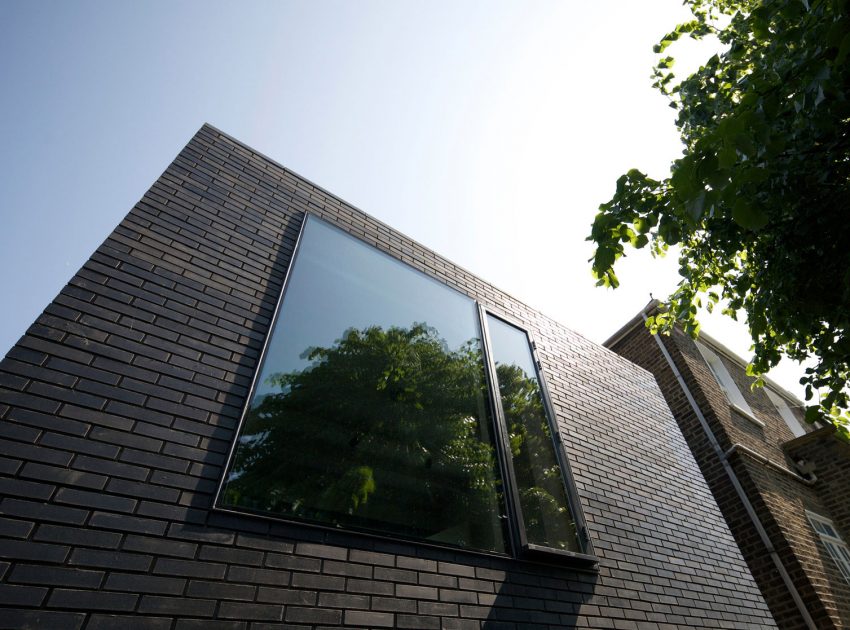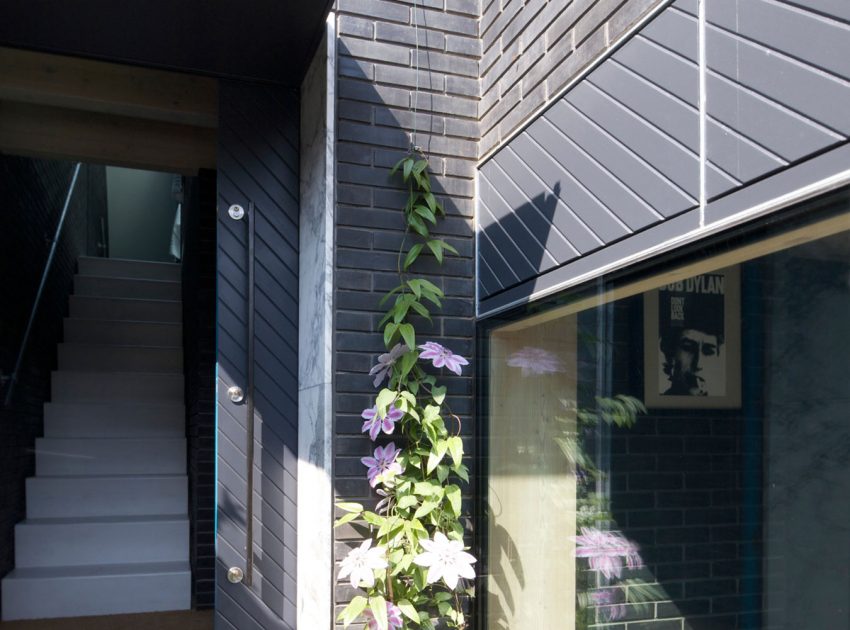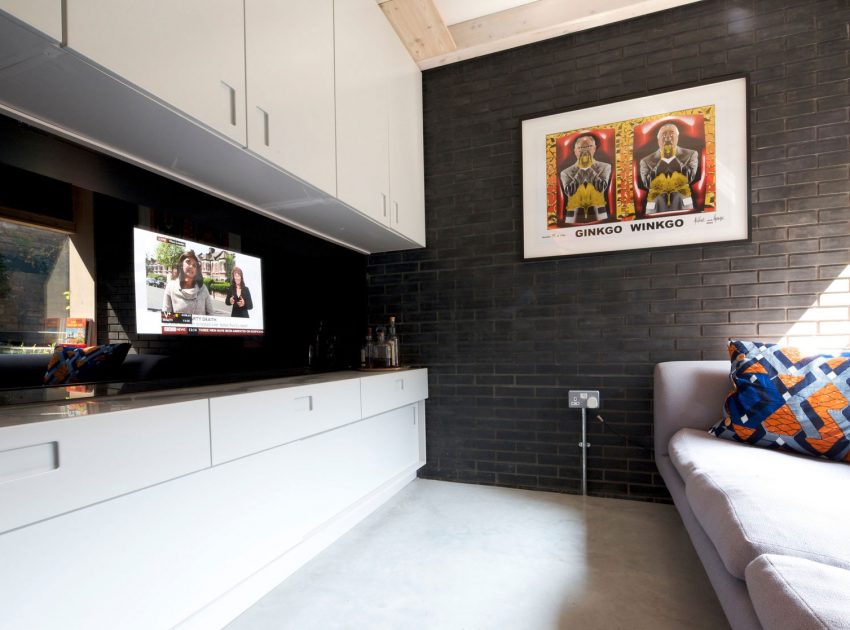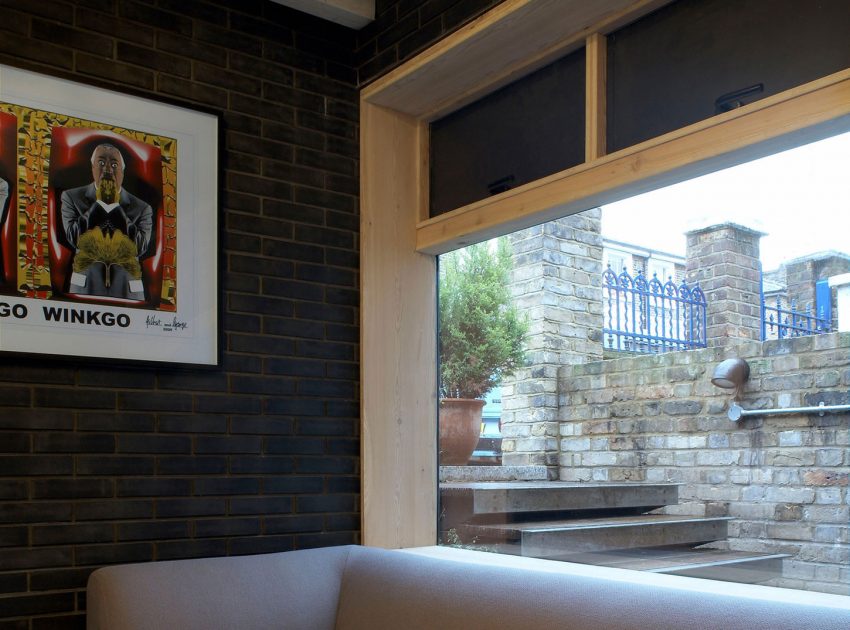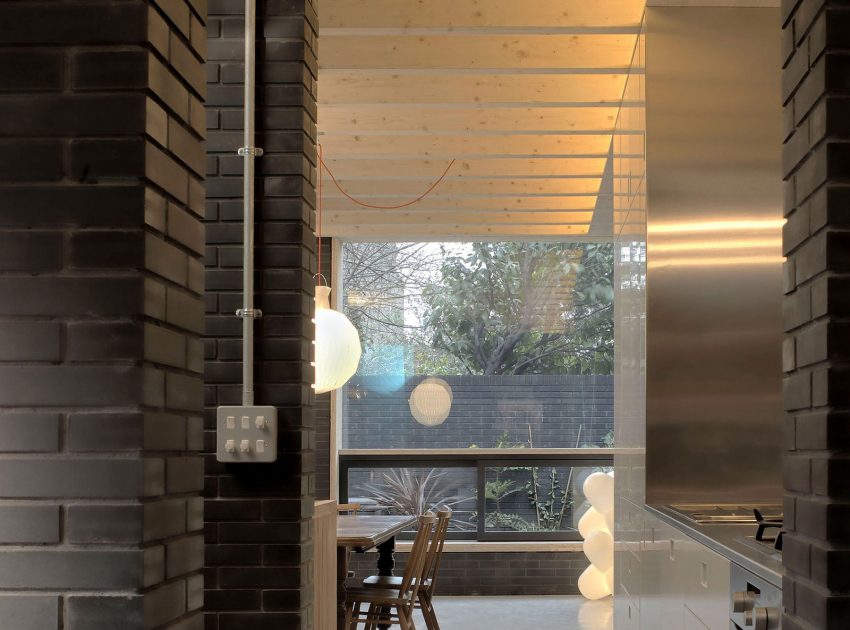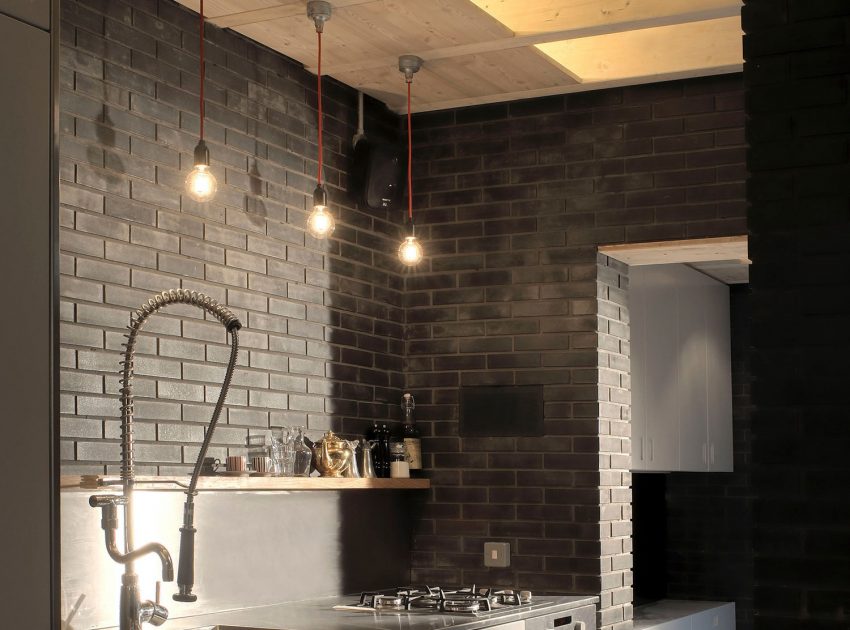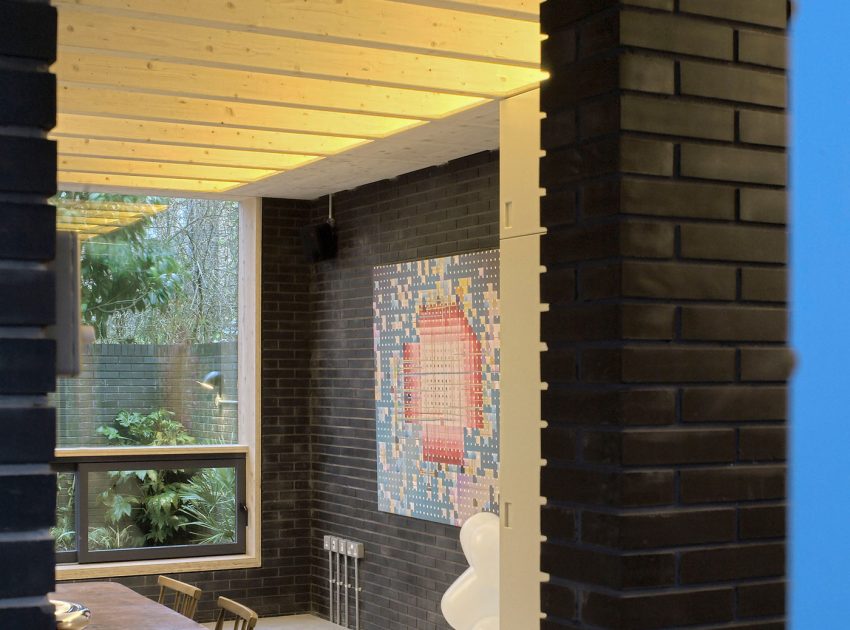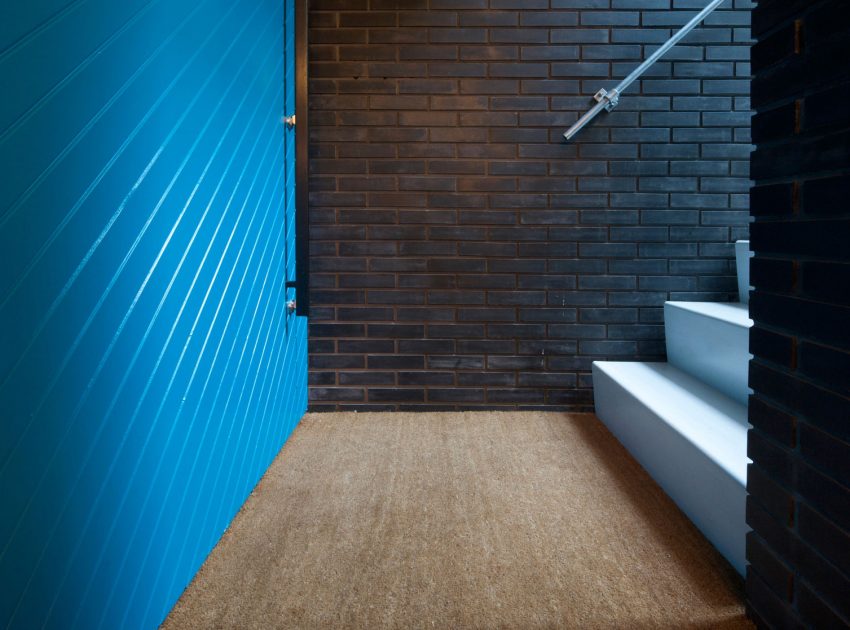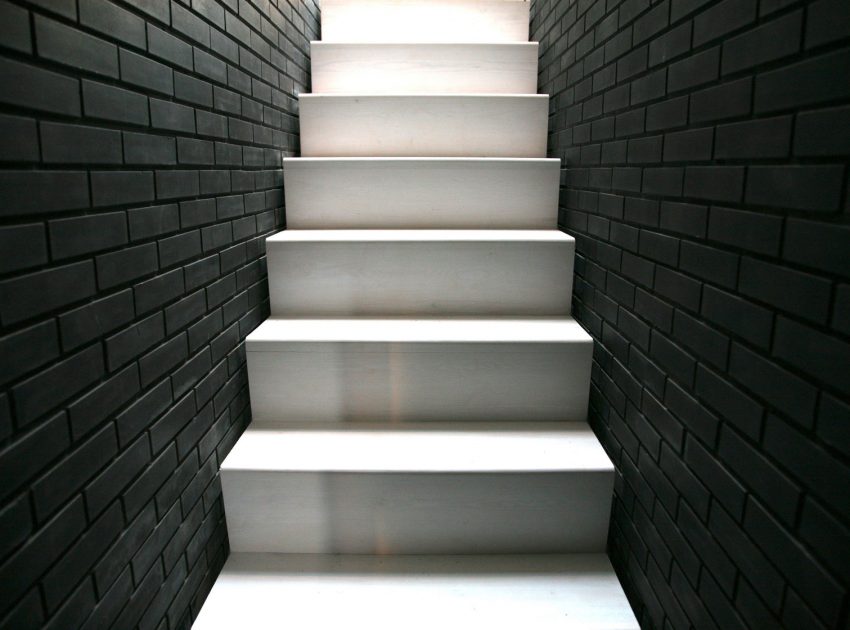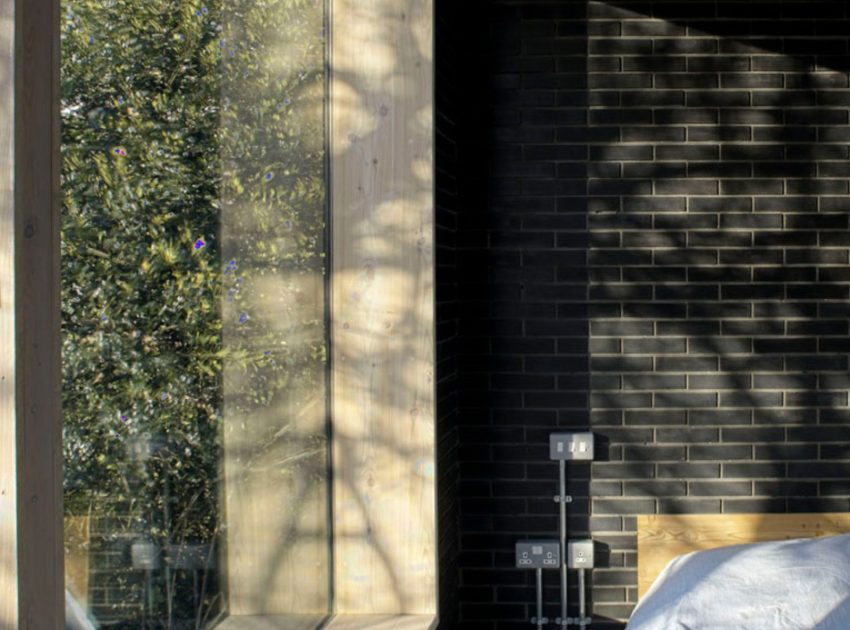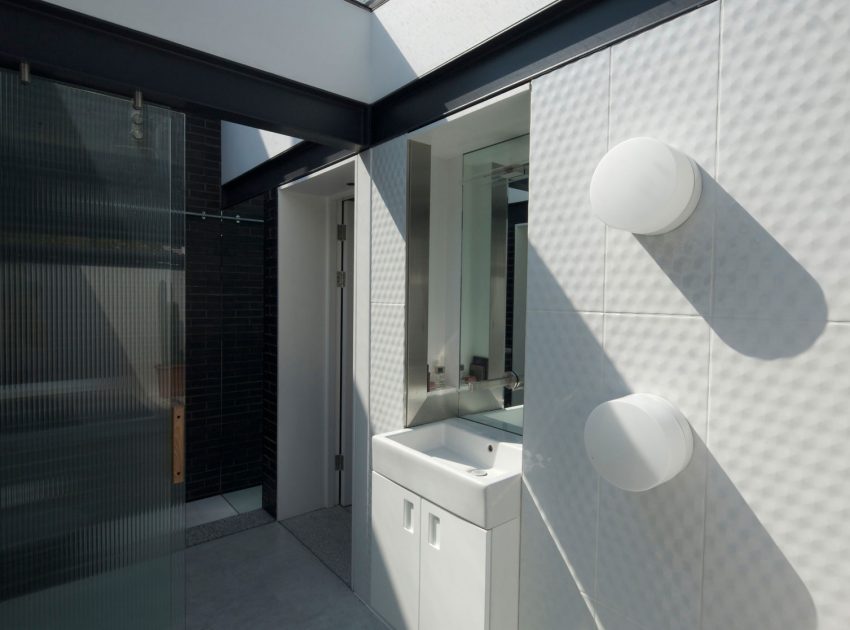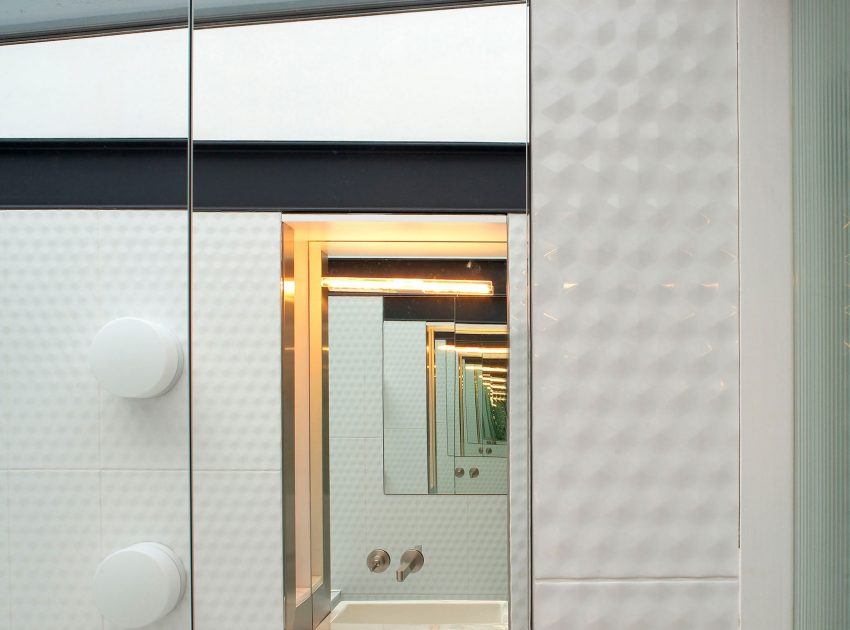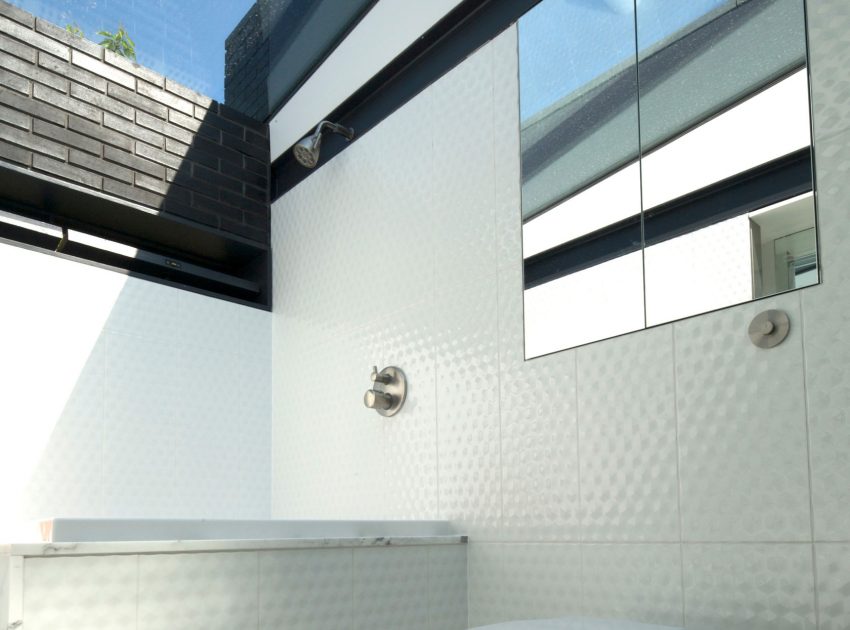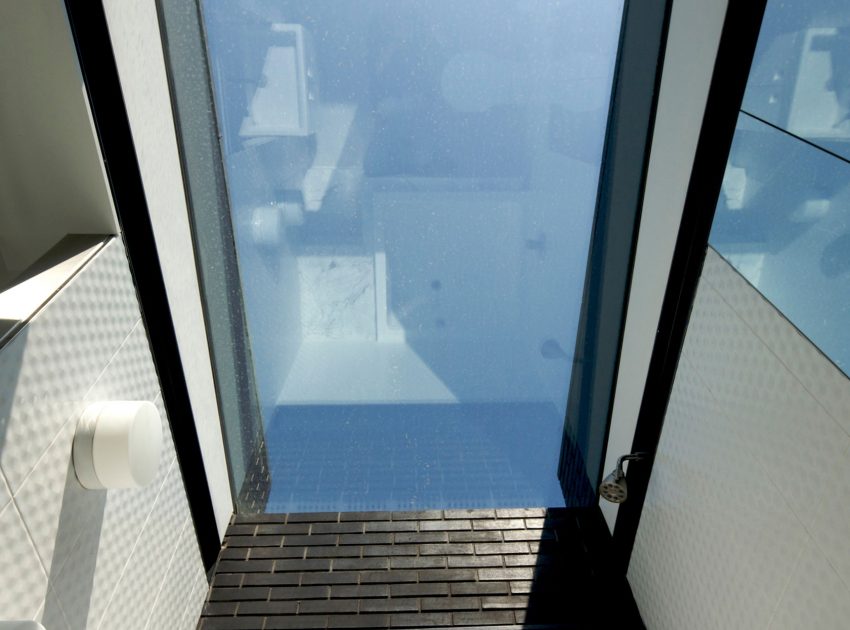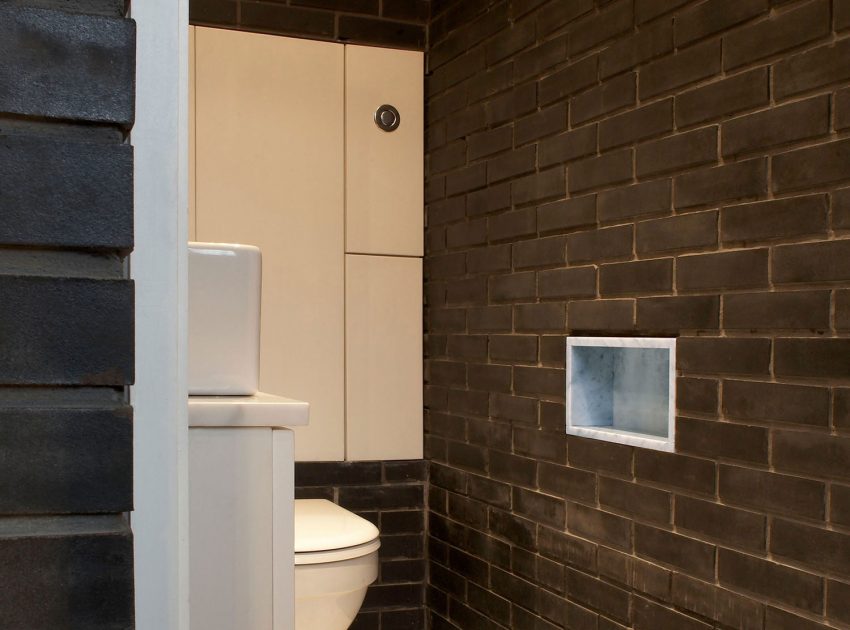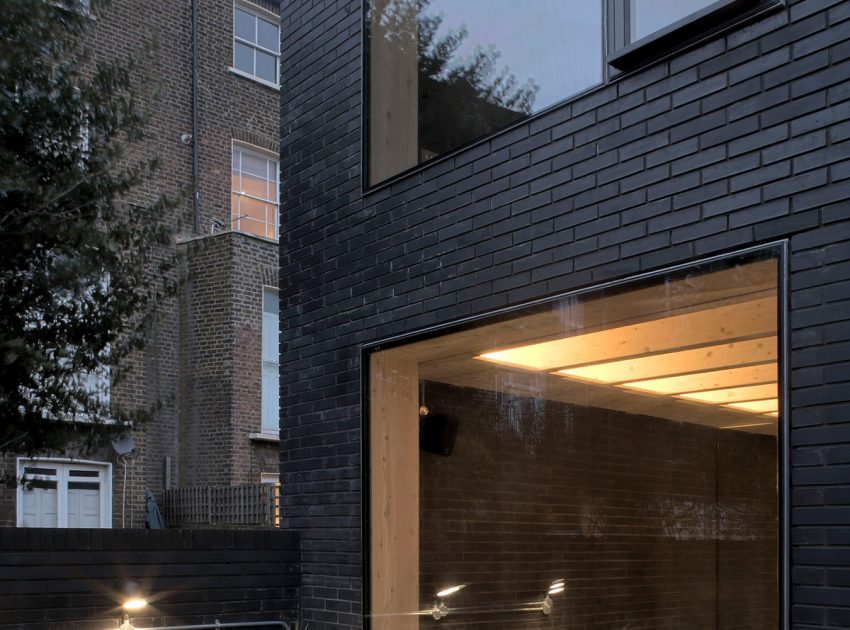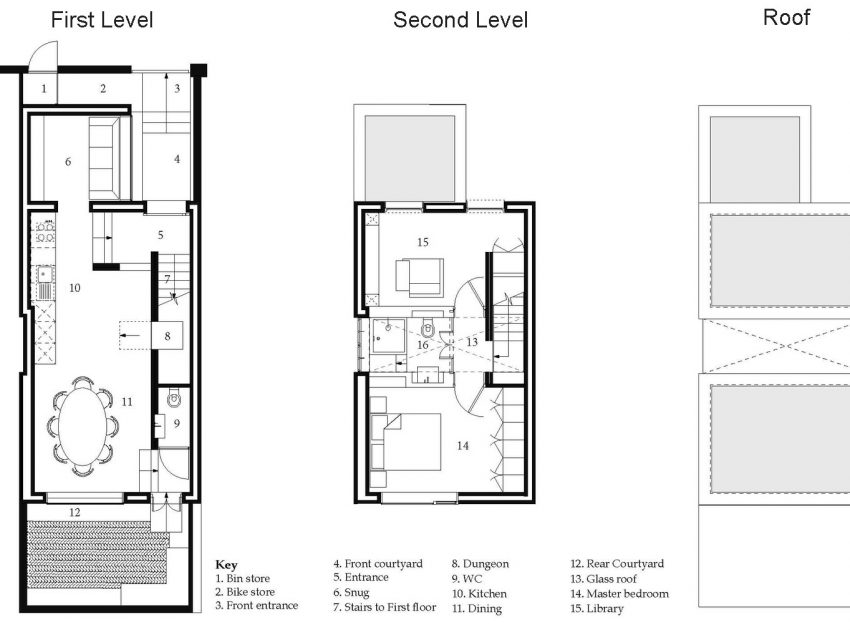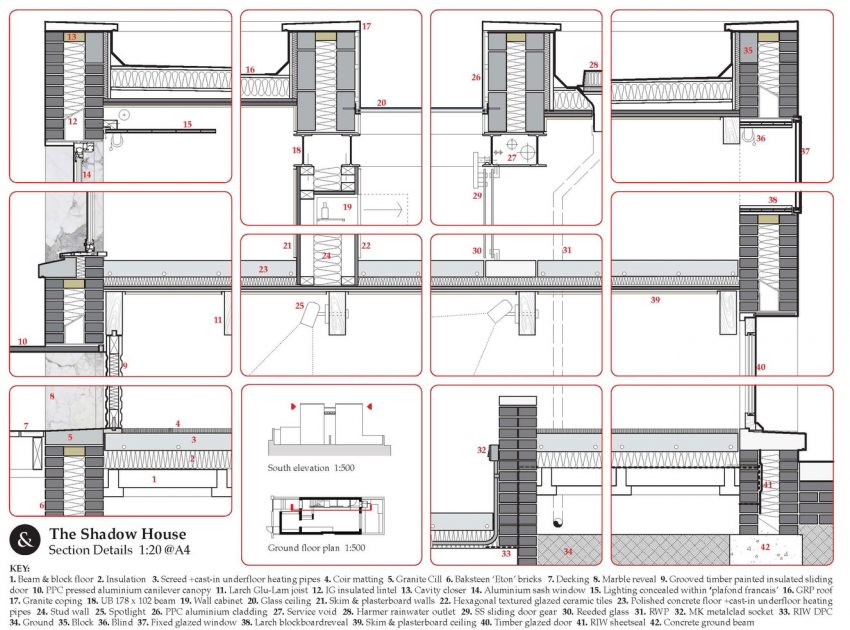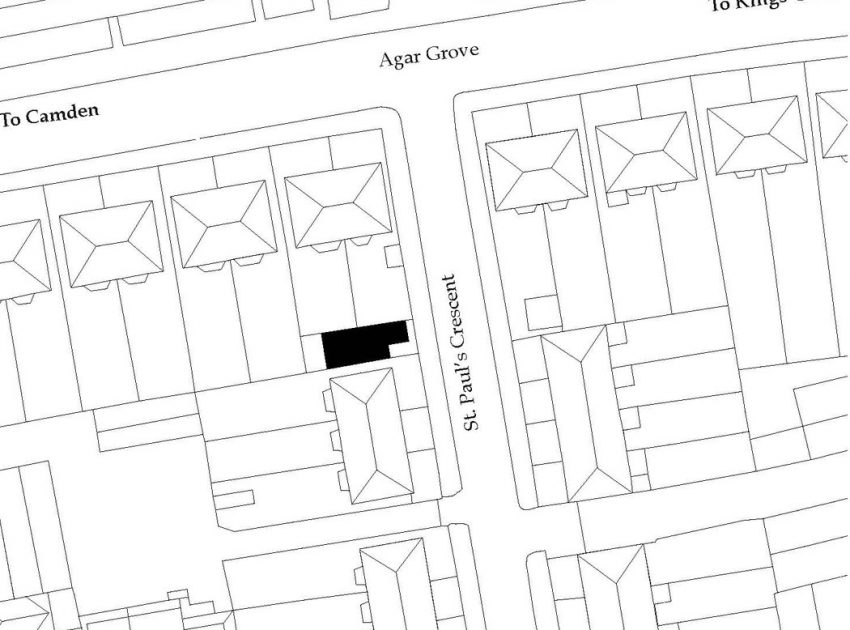 View the complete gallery