Cove Grove Sentosa by Aamer Architects
"The site is narrow and long, with a small frontage to the waterfront. To maximise the view to the waterfront, Aamer designed the house to curve like a boomerang so that all the bedrooms could have views of the waterfront.
The geometry also allowed a twenty-five metre lap pool to be incorporated on one side at the ground level. This lap pool continues as a water feature that wraps around the living and dining spaces. Aamer also designed the main spaces of the first storey to be fluid and continuous so that, upon entry, one could see the waterfront straightaway.
The connection to the waterfront is further reinforced by a linear timber deck that extends from the house into the pier. The clients also felt that such a spatial articulation gives the house a sense of spacious and makes it appear to be much bigger than many other rectilinear houses on similar plots at Cove Grove, Sentosa."
Photos by: Aamer Architects & Albert K S Lim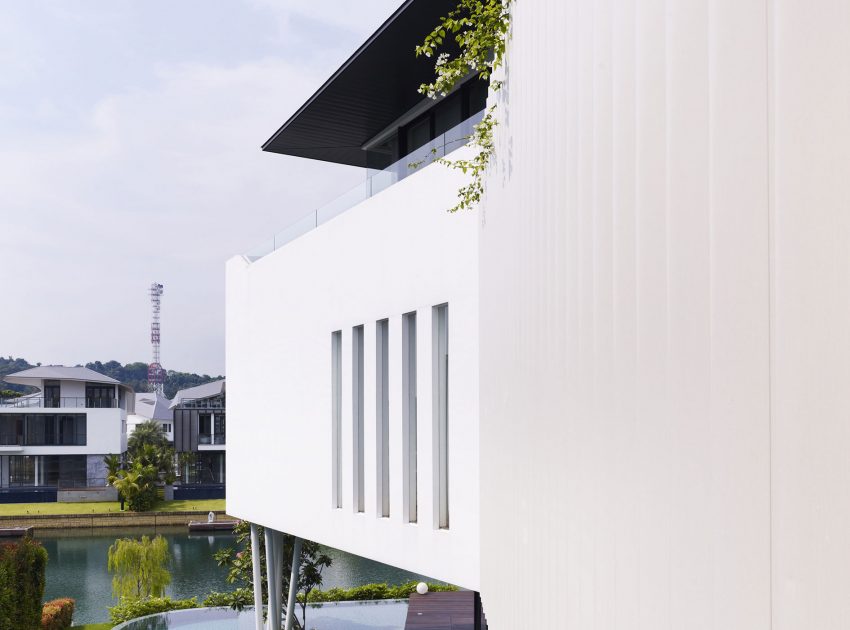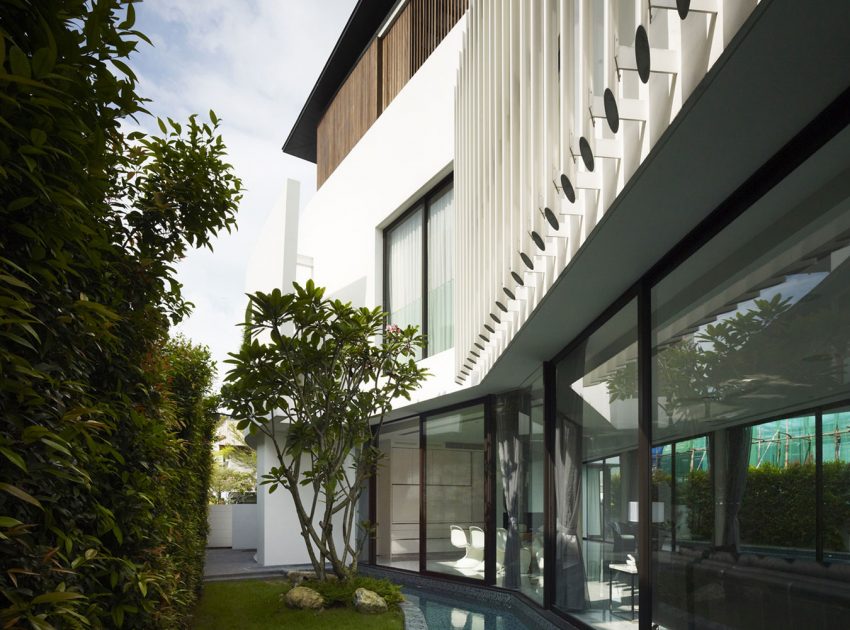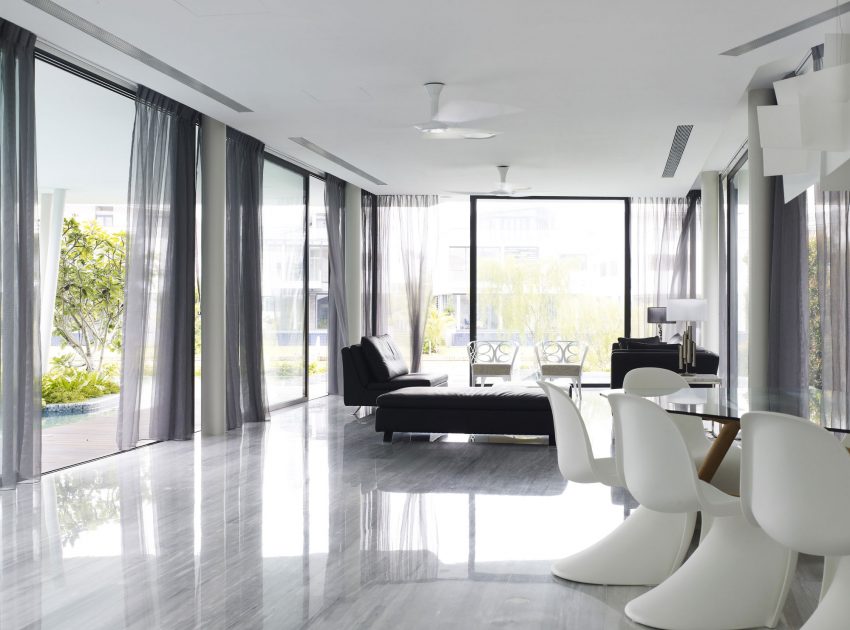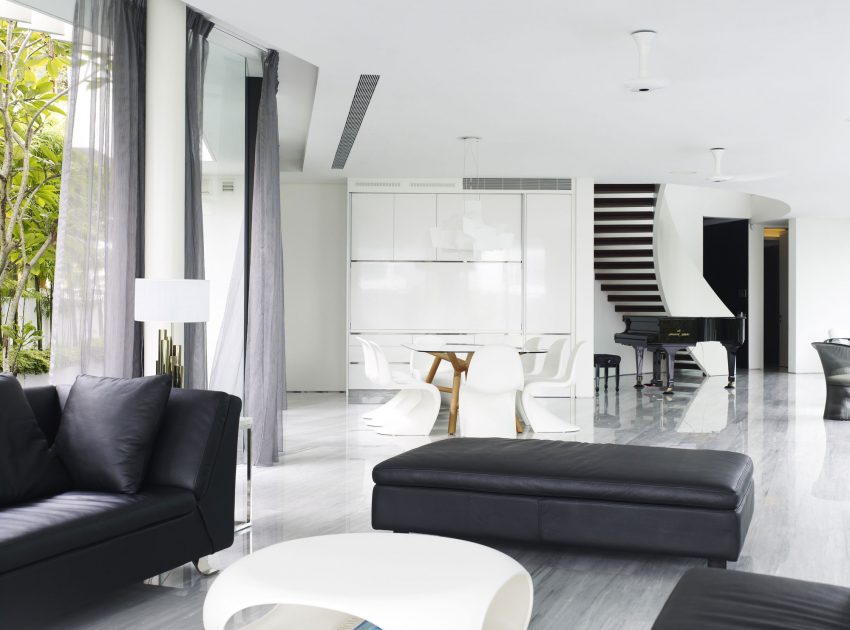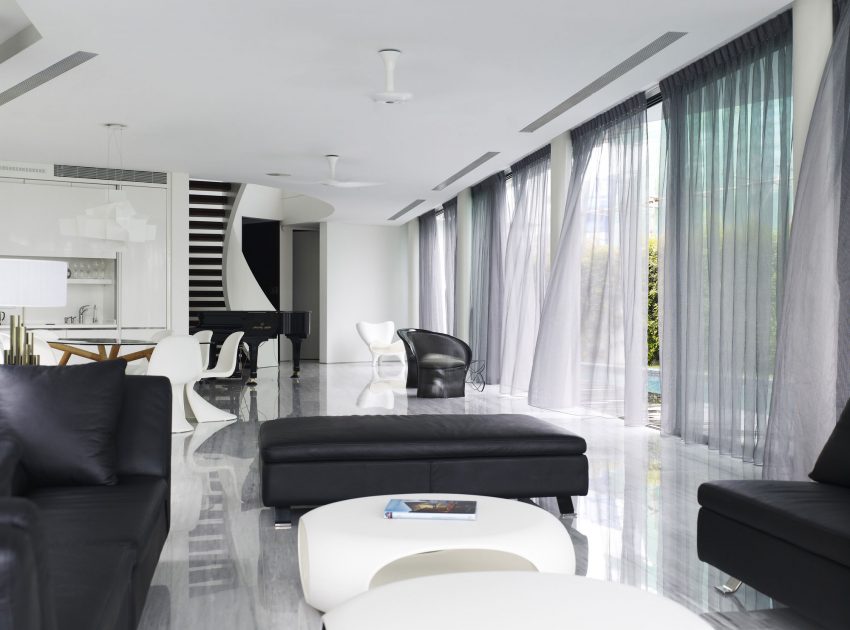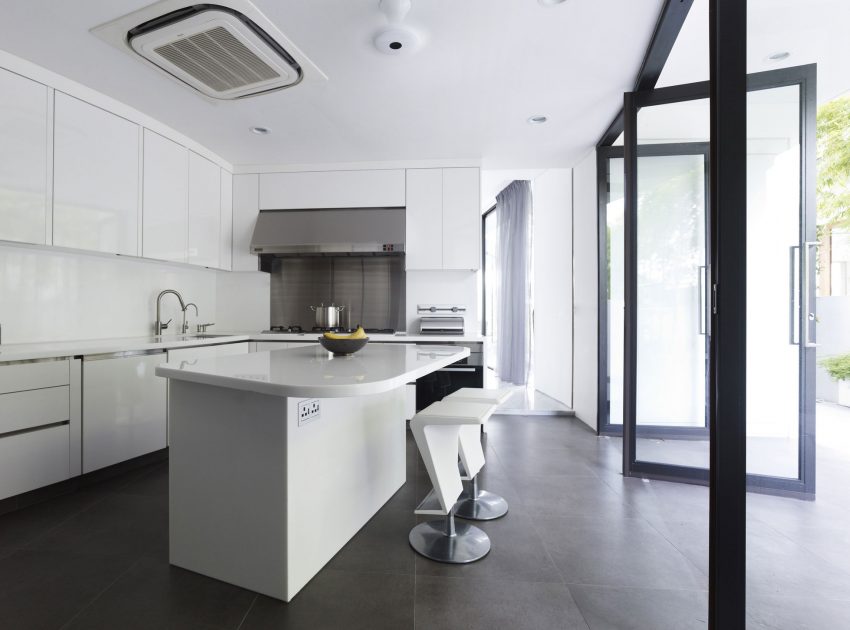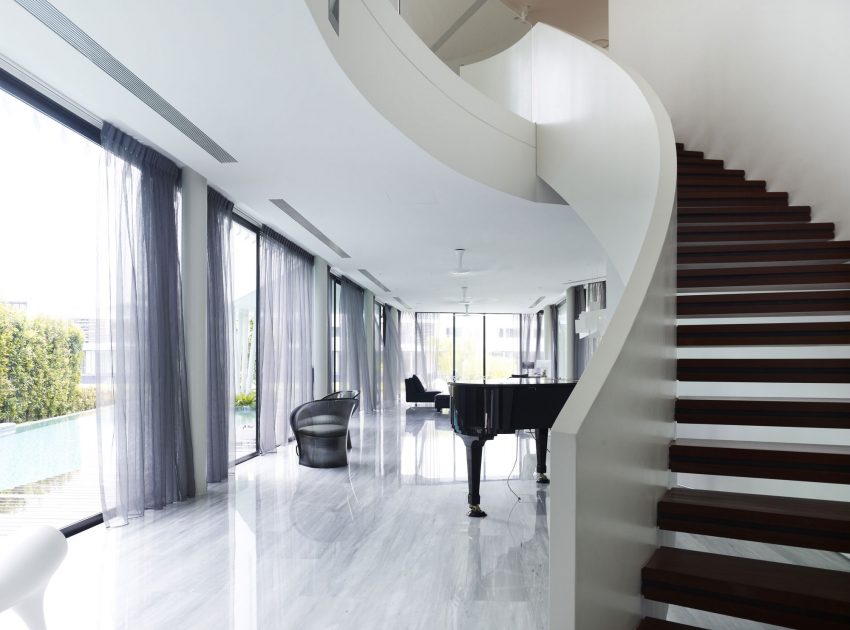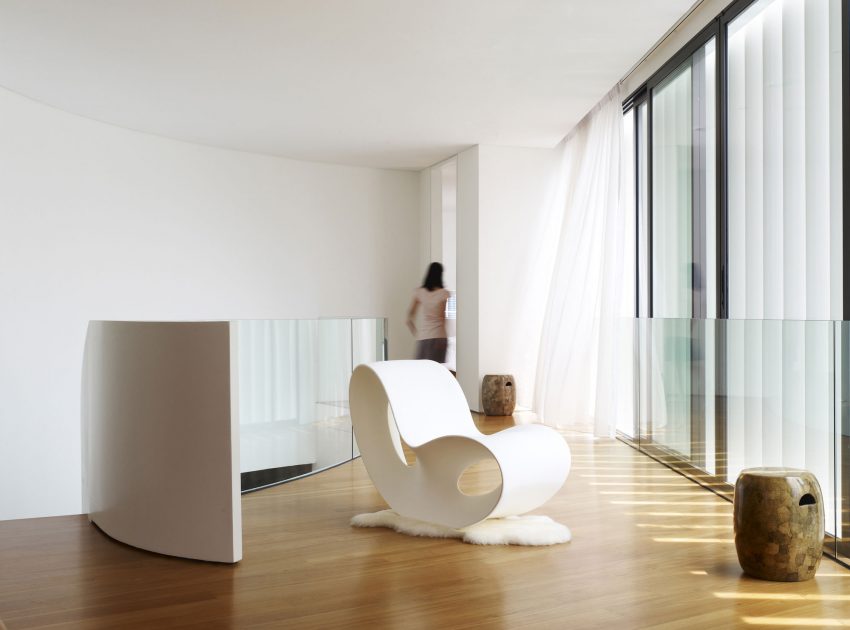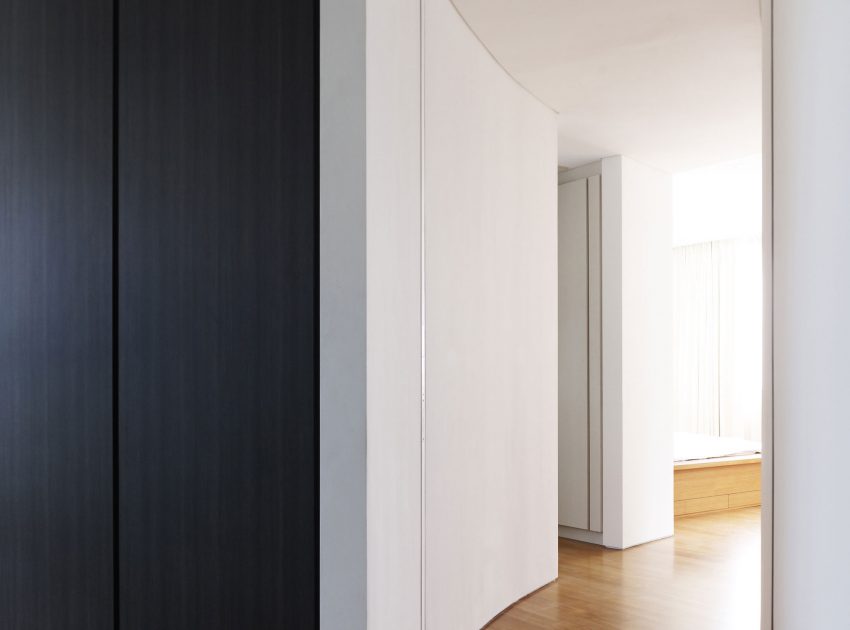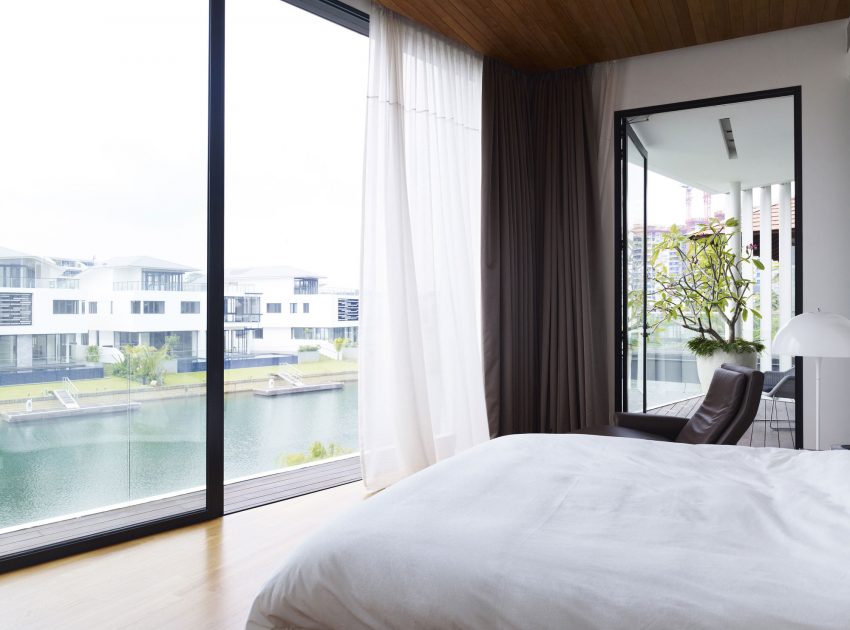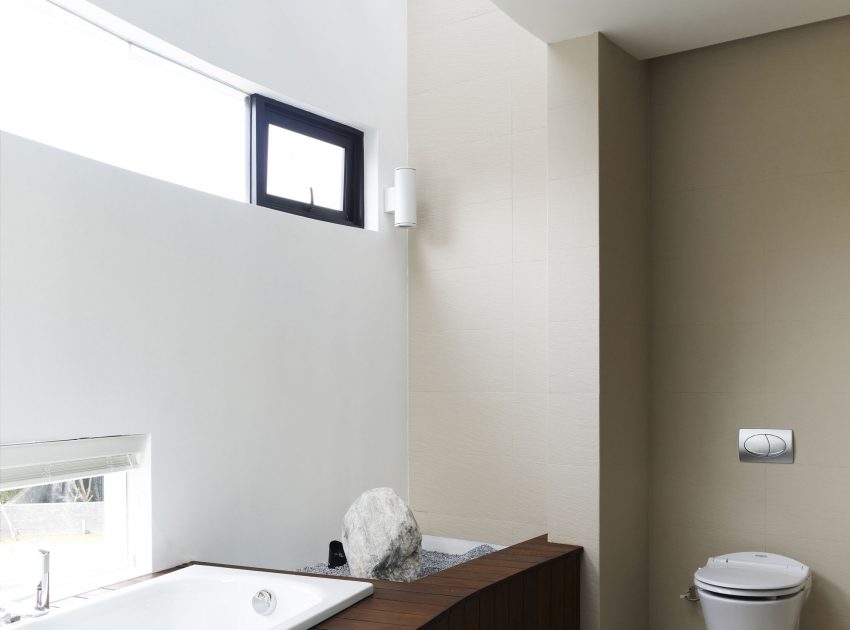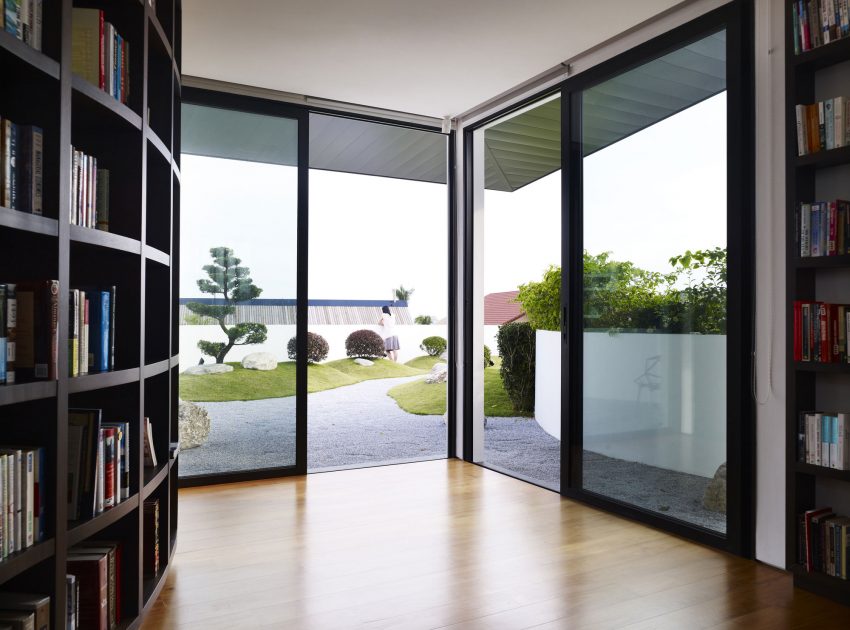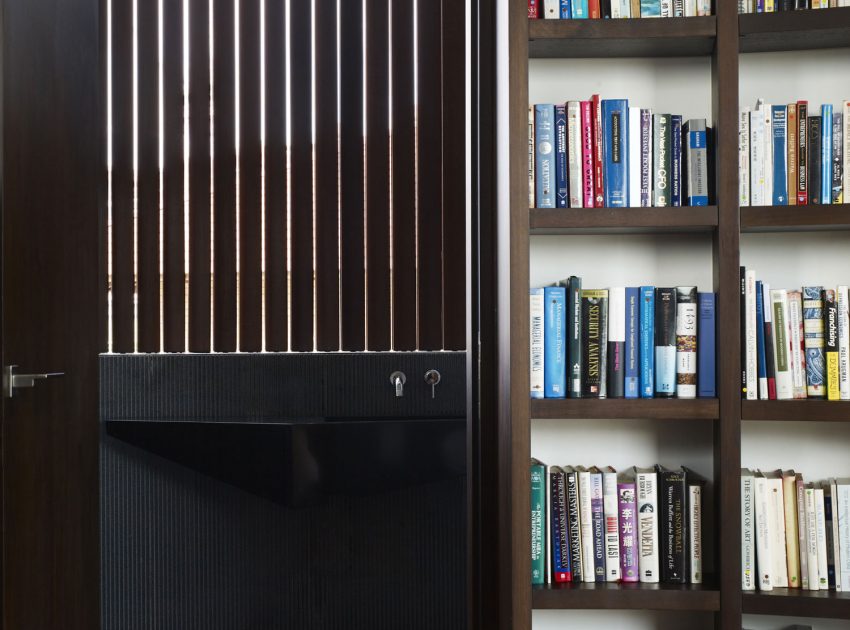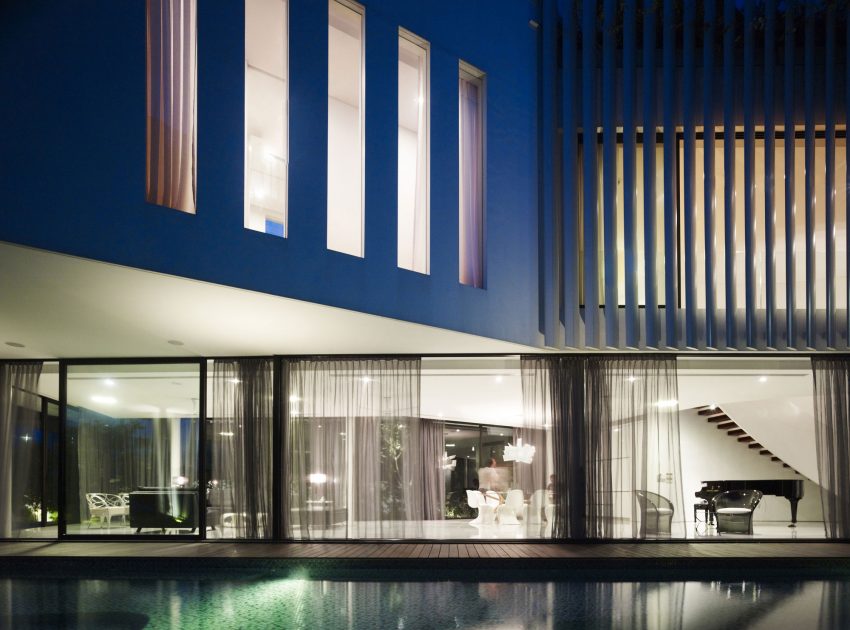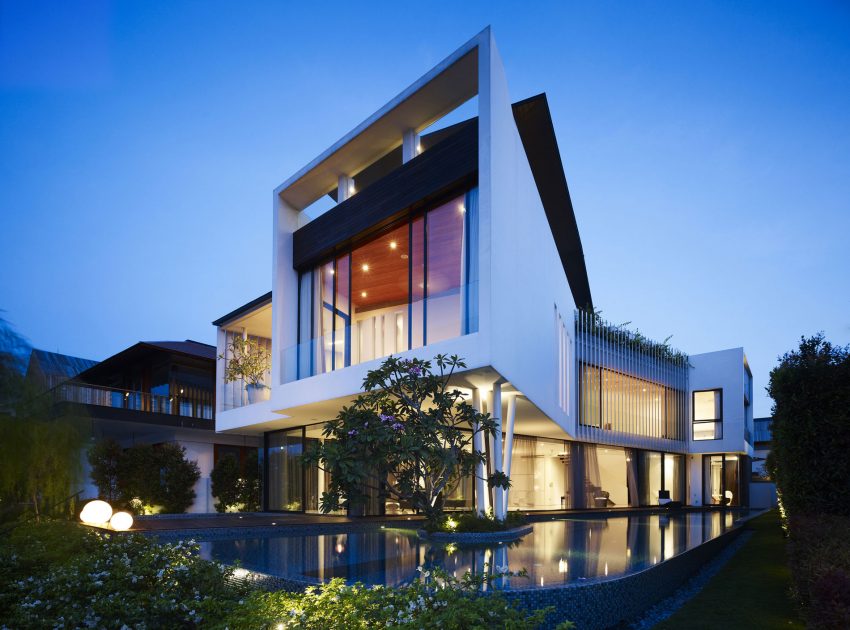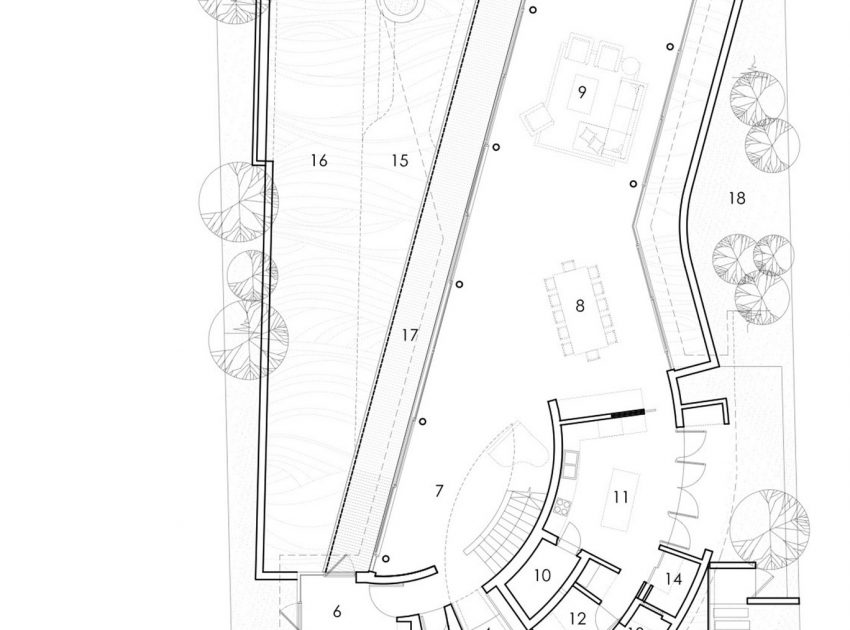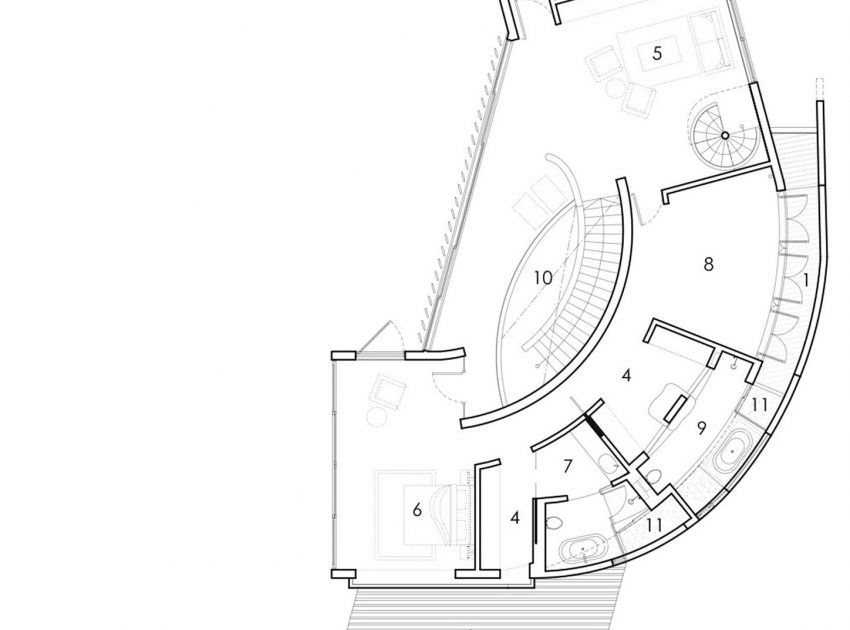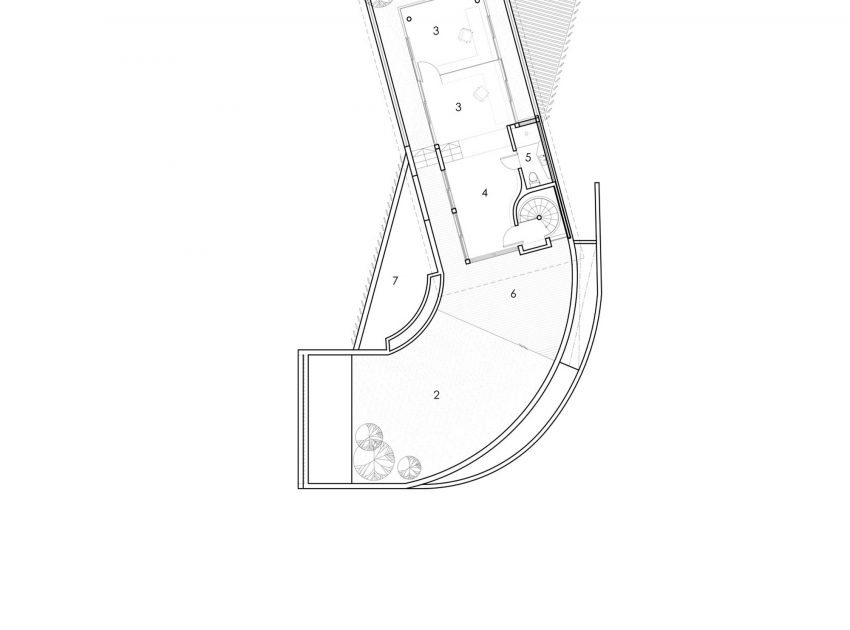 View the complete gallery