Elegant Home Re-Designed by Agence Frédéric Flanquart
The project put forth by the young couple, in their thirties, was to work their 100m² (1,076ft²) space in Neuilly into a purified, minimalist and welcoming style. The Frédéric Flanquart agency proposed an open space facing the exterior to maximize the light and benefit from the views offered by the bay windows, as well as an elegant and functional redesign of the adjoining room.
The couple gave the agency carte blanche in total confidence, allowing Flanquart control over the entirety of the project from creative direction to final product.
The agency played with luminosity and contrasts. Shadow play, mirror play, and perspectives catch the visitor as they step into the space. Attracted by vanishing points, the eye is guided by the strong materials which make up the renovation: the aged oak floors balance with the metallic frames enclosing the windows. From the living room to the dining room, the volumes are magnified by the effects of superposed white and grey. Full and straight lines give the ensemble a dynamic equilibrium.
Arranged into a master suite with bathroom, dressing room and bedroom, the space for nighttime is above all designed for calm and relaxation. Grey tones softly set the stage: the simplicity of the selected furnishings creates an elegant harmony, subtly integrated into the ensemble. The adjoining bathroom is clothed in mosaic tile, giving a warm feeling while emphasizing the space's functional uses.
Photos by: Agence Frédéric Flanquart & Ludo Martin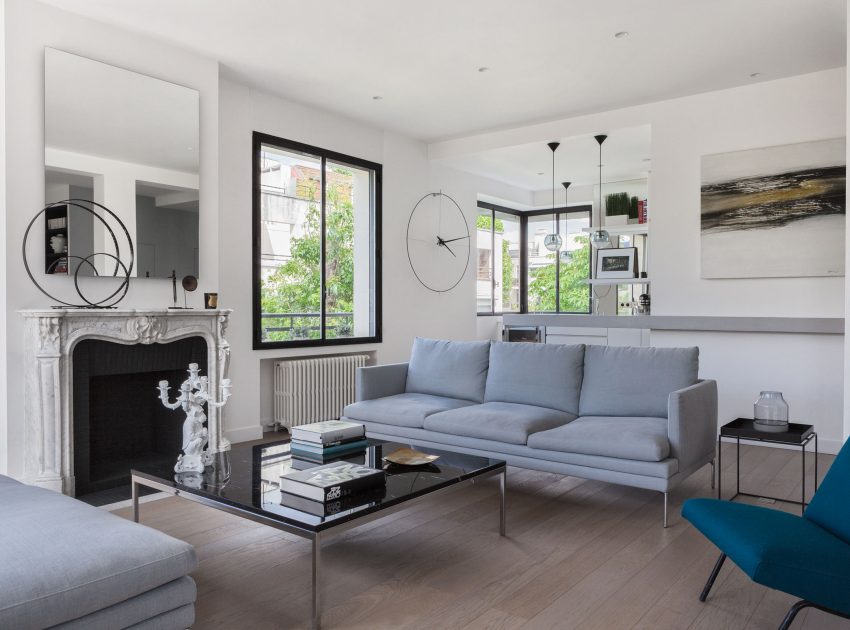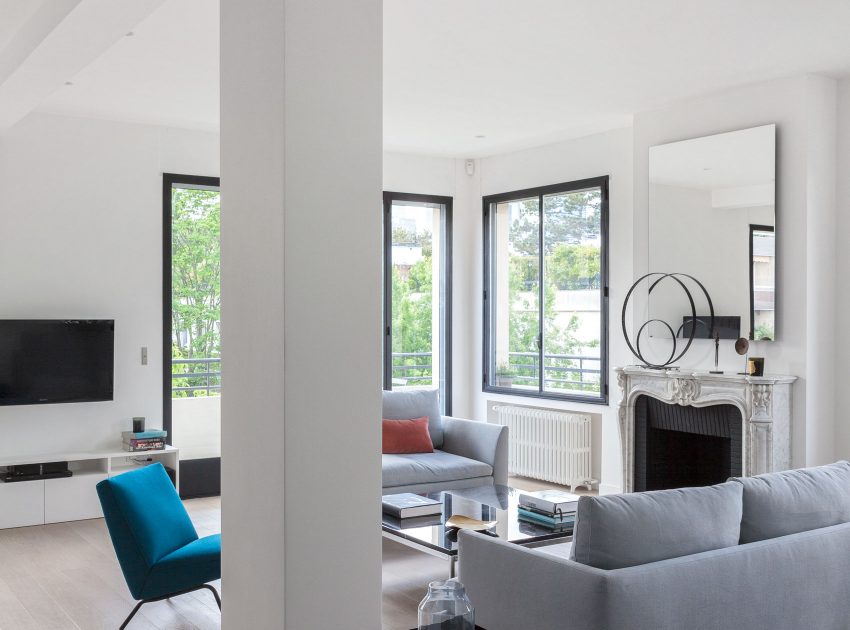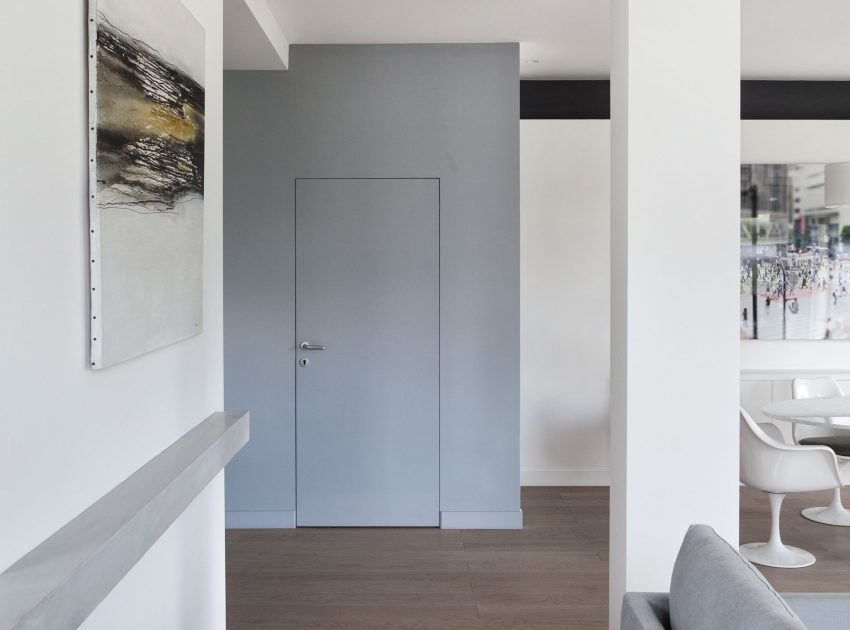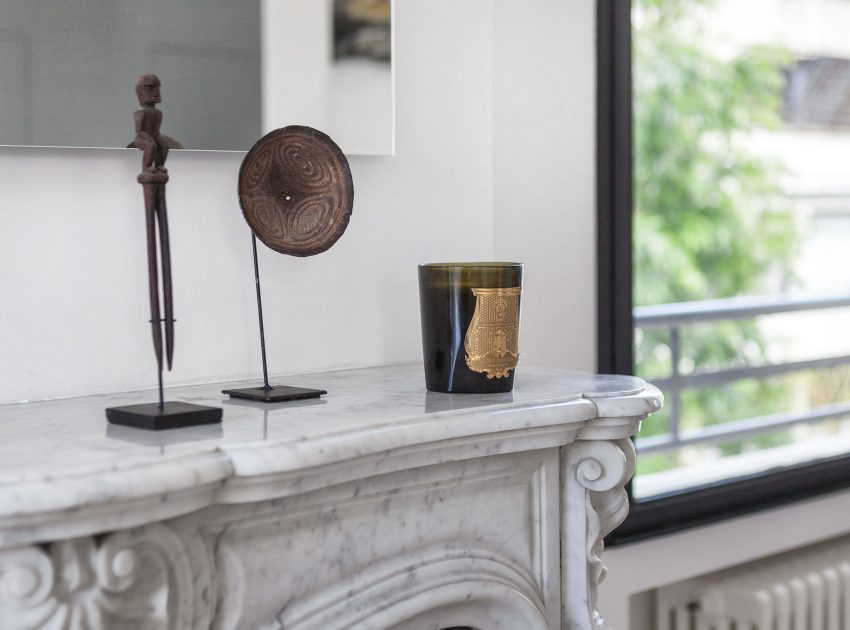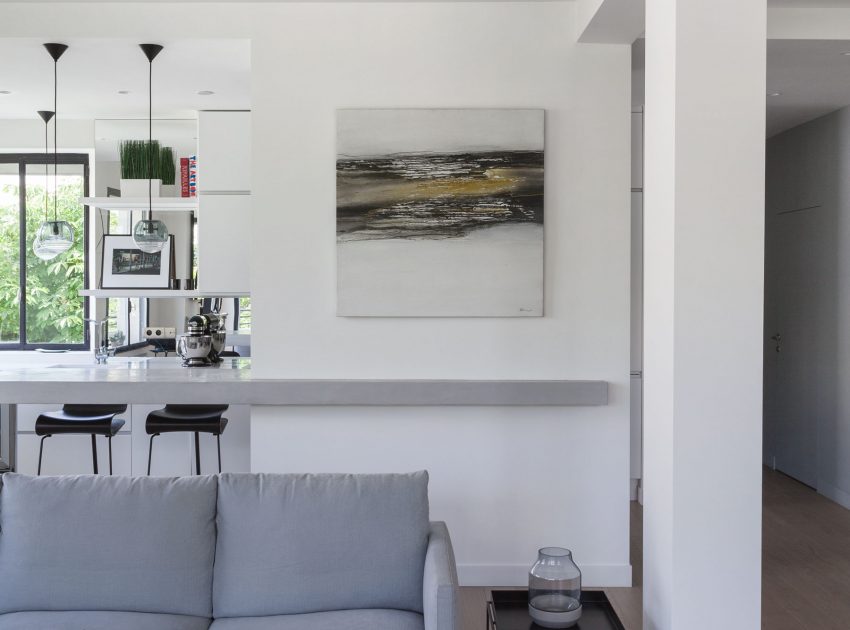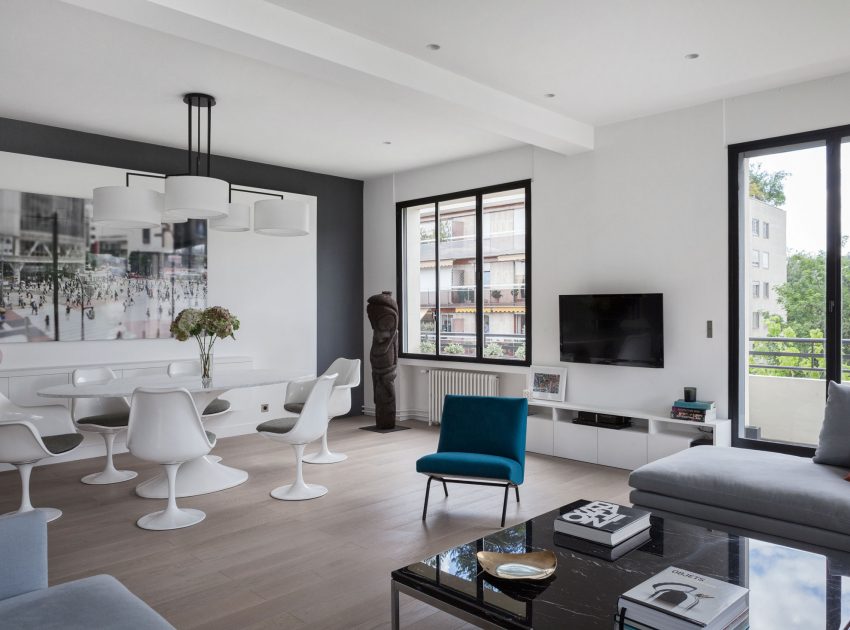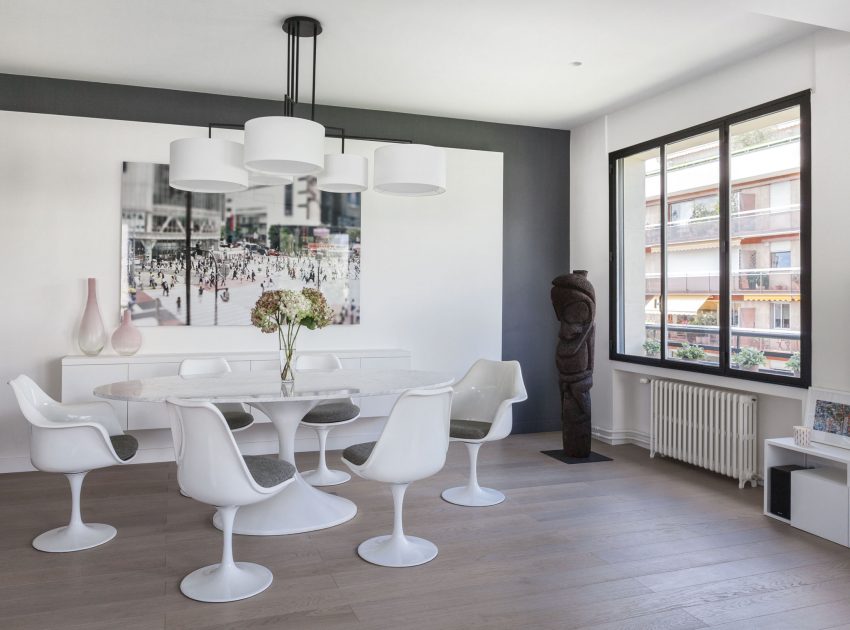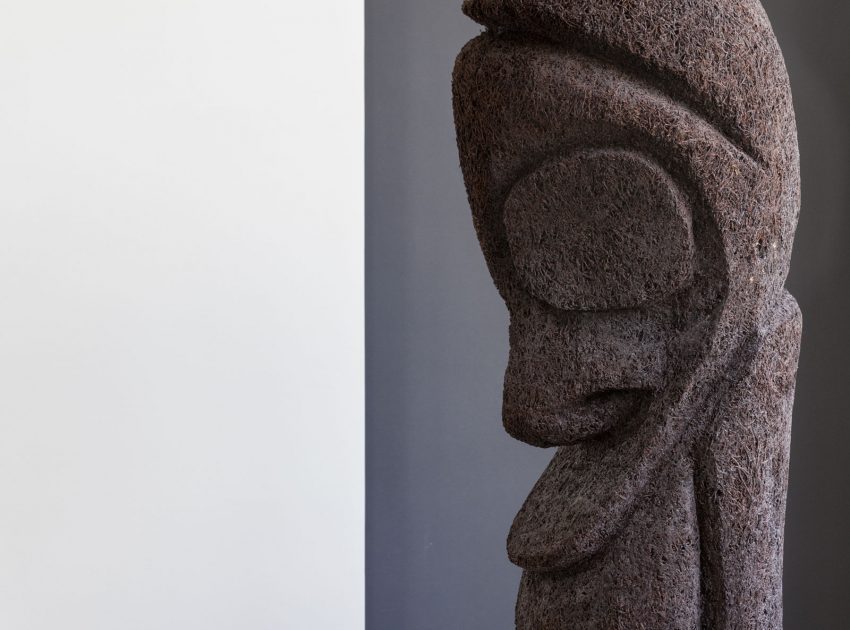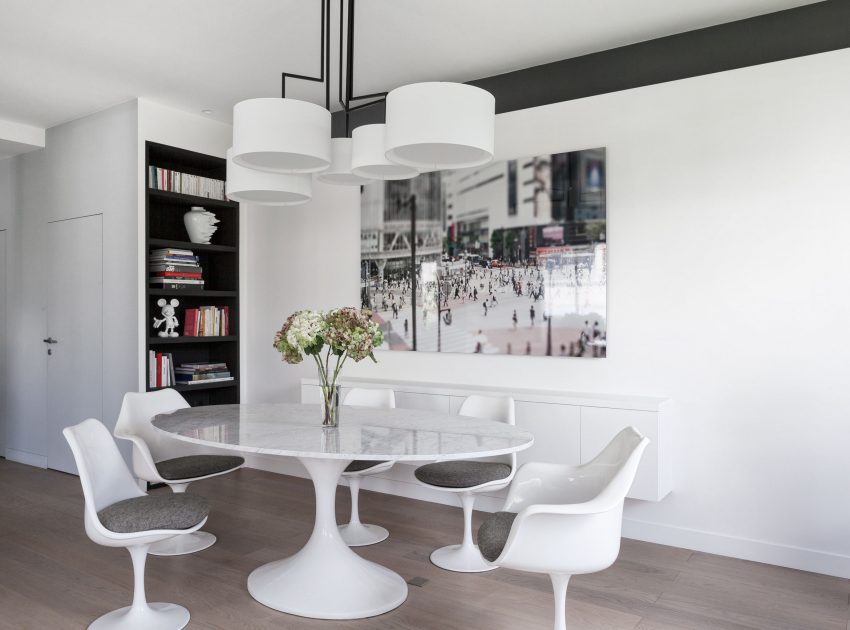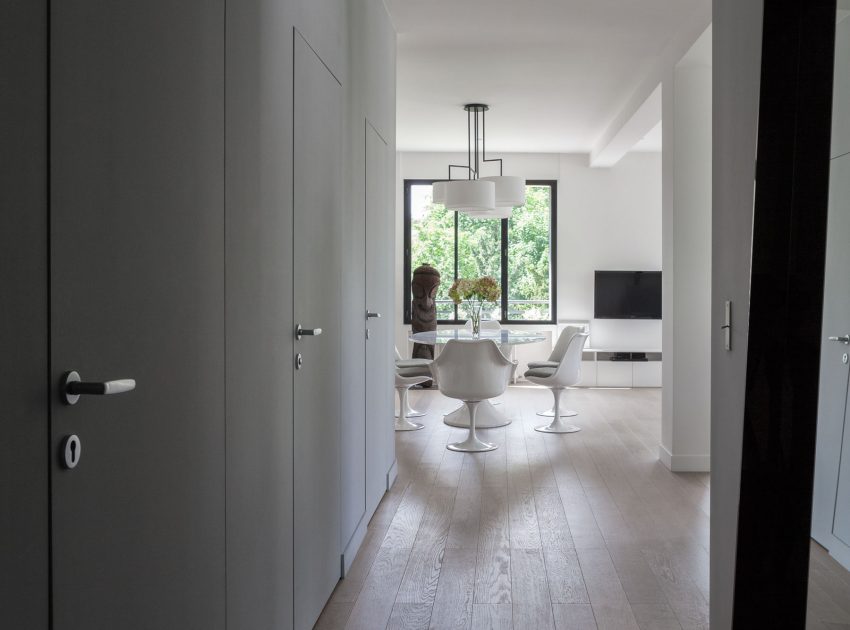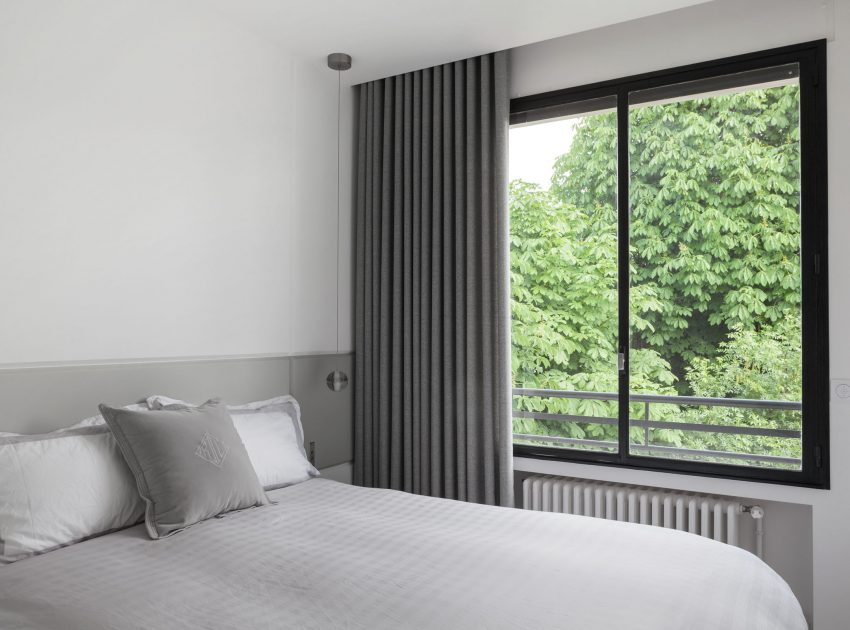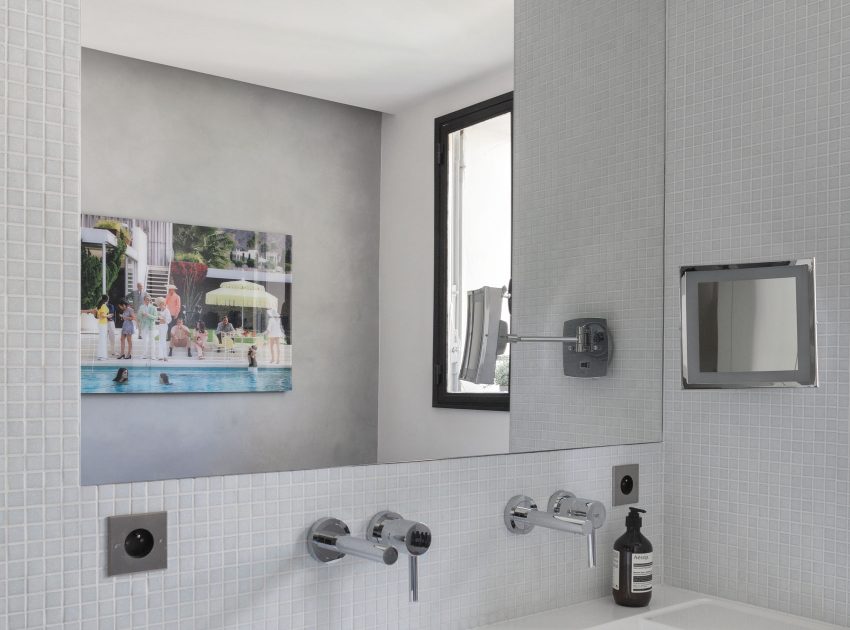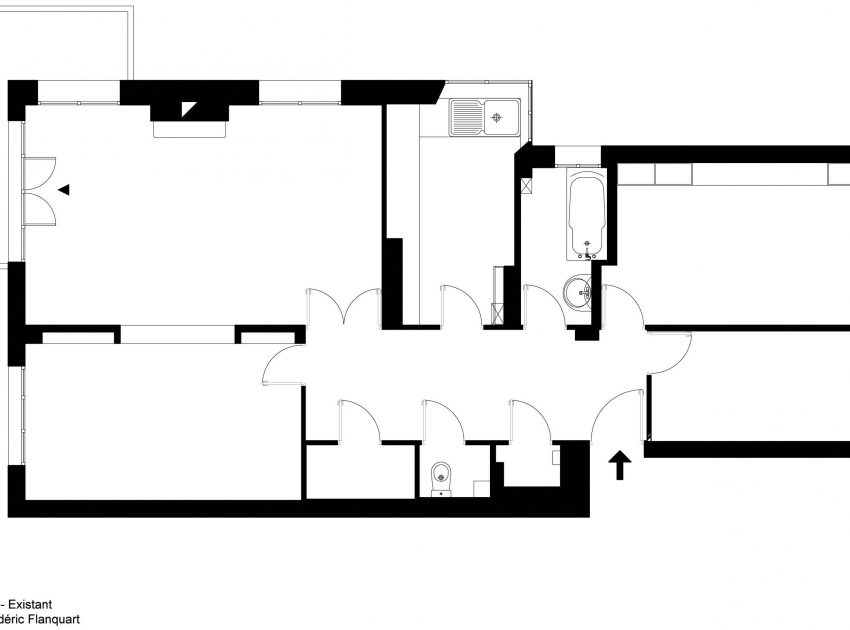 View the complete gallery