Piso Heraklith by Castroferro Arquitectos
Vigo, neighborhood of Florida, a fourth floor of 70 square meters built in the 90s with a duplex layout facing east.
The original layout of the house resolved each of the two 35-square-meter floors by means of a distributor without natural light from which access was given to each of the functions that were developed closed in on themselves, without connections between them.
The project, fixed by the conditioning factors of the stairwell and the pre-existing wet areas, seeks to soften or eliminate the old limits of functions in order to expand spatial sensation and allow natural light to reach previously blind areas.
The distribution is articulated with the day area on the first floor and the night area on the upper floor, both composed of a strip two meters wide where the staircase, the distribution and the bathrooms are located, and a strip of 3.20 meters wide where living spaces are developed.
We seek to mark these two stripes through a different treatment of materials. In the service strip, with a greater spatial accent as it includes the staircase area, it is resolved with white Heraklith boards that surround the entire staircase, seeking to emphasize the abstraction and power of said space, acting as a counterpoint to the marked spatial references by heights, windows, etc … that conditioned the rest of the existing space.
The strip attached to the façade on the first floor resolves with the kitchen, dining room and living room united under the same industrial oak parquet floor, and we mark this union with a white continuous base unit attached to the façade.
The upper floor has two spaces that are separated by two sliding panels and that allow adapting the use to different stages throughout the life of the house. Also, on this floor, the continuous base unit attached to the window is used to mark the possibility of operating the entire floor in an open way.
Photos courtesy of Castroferro Arquitectos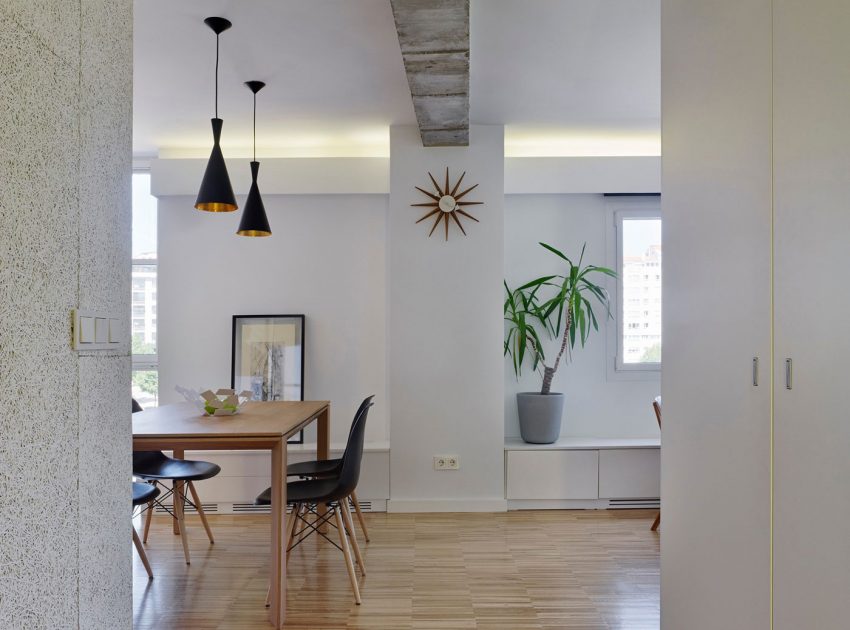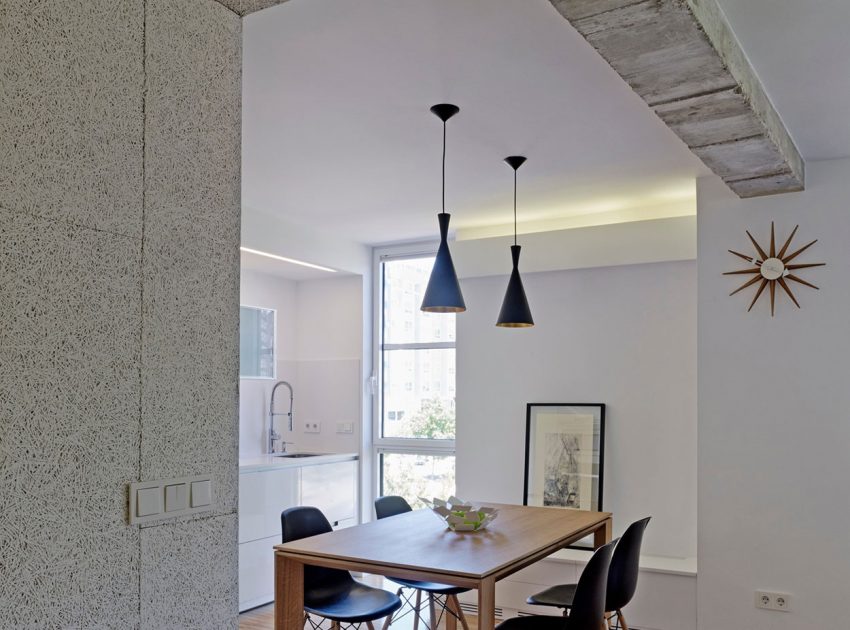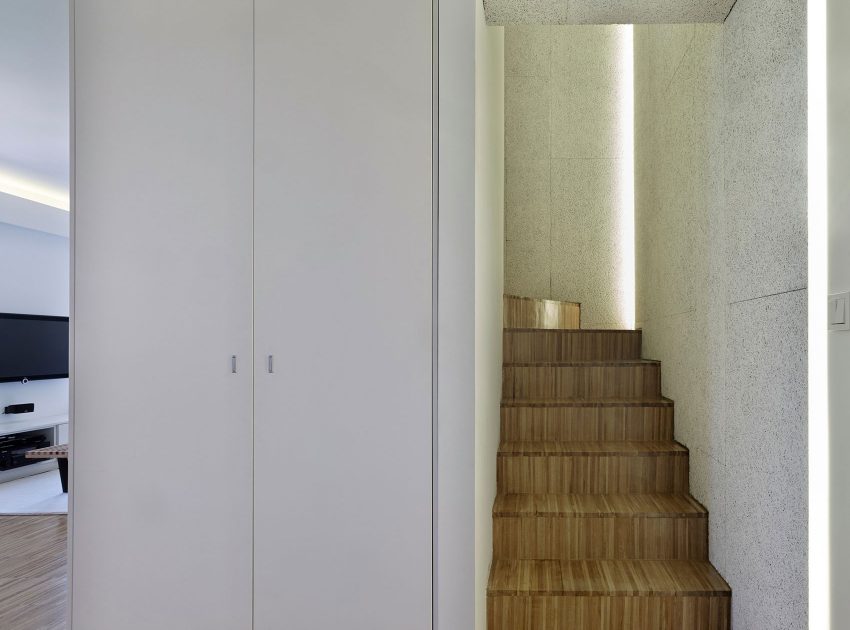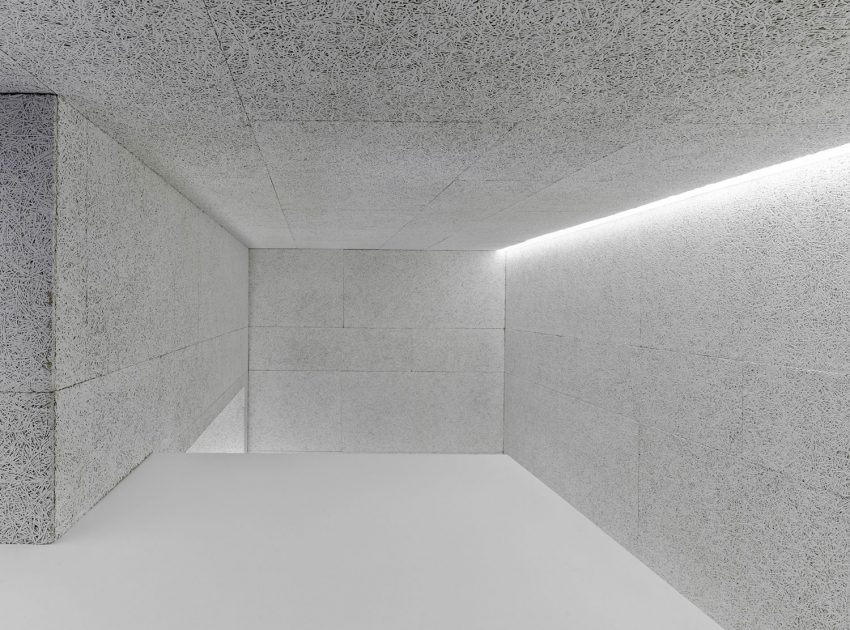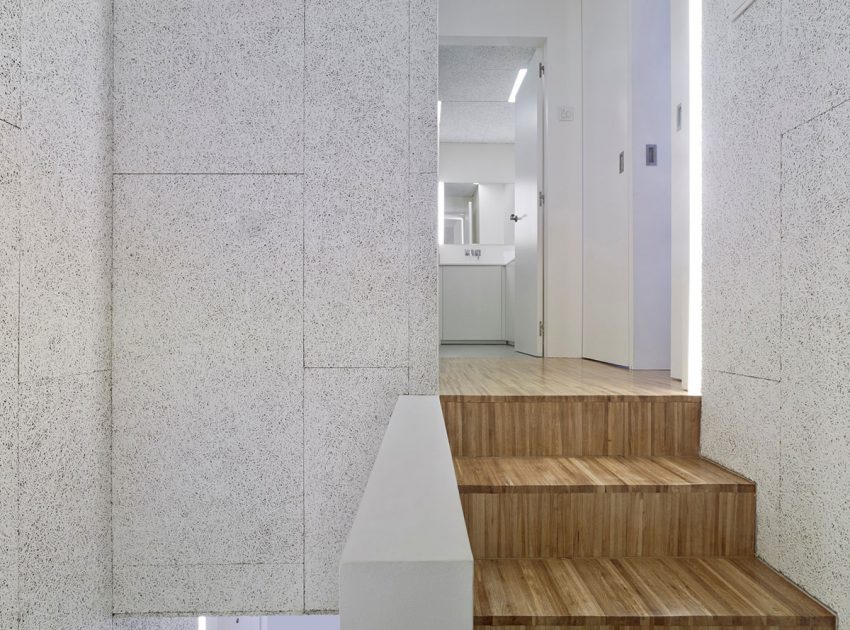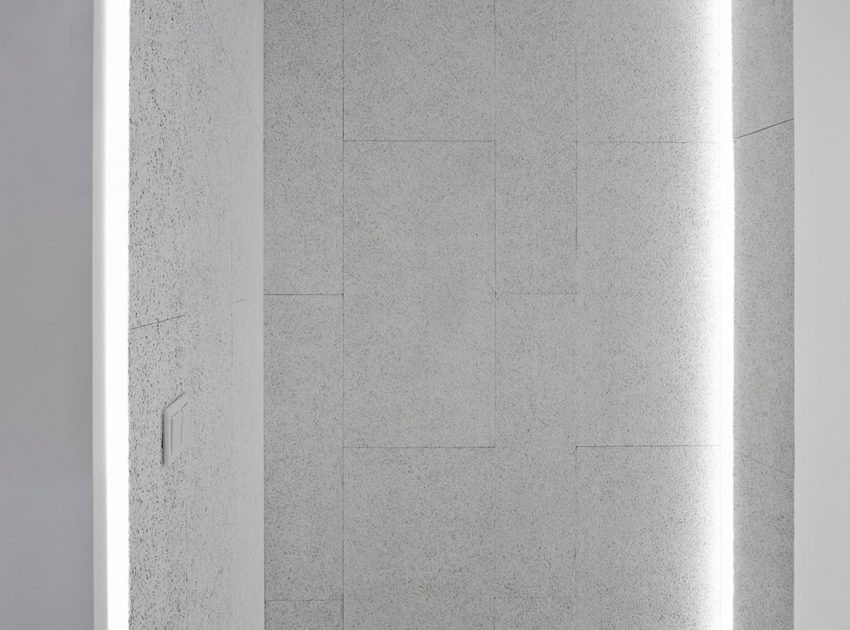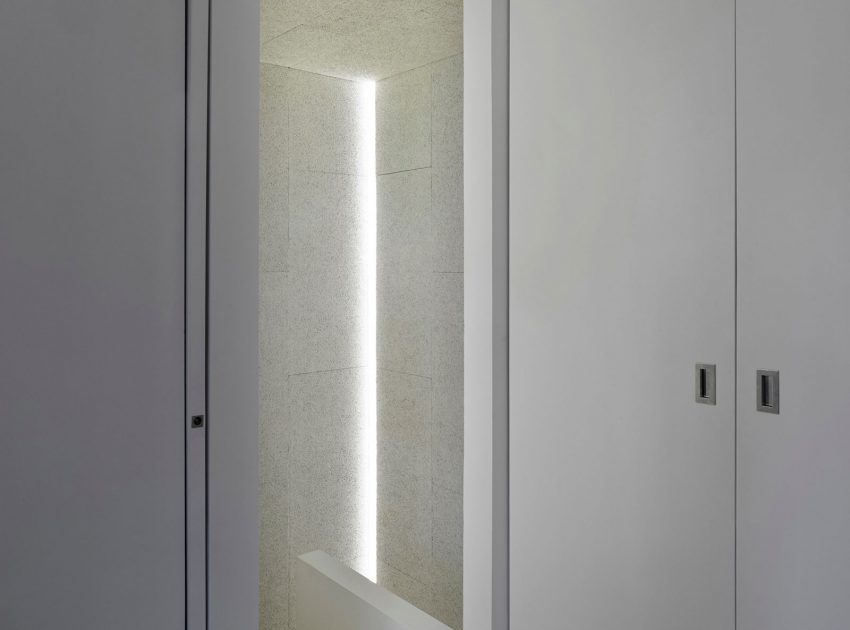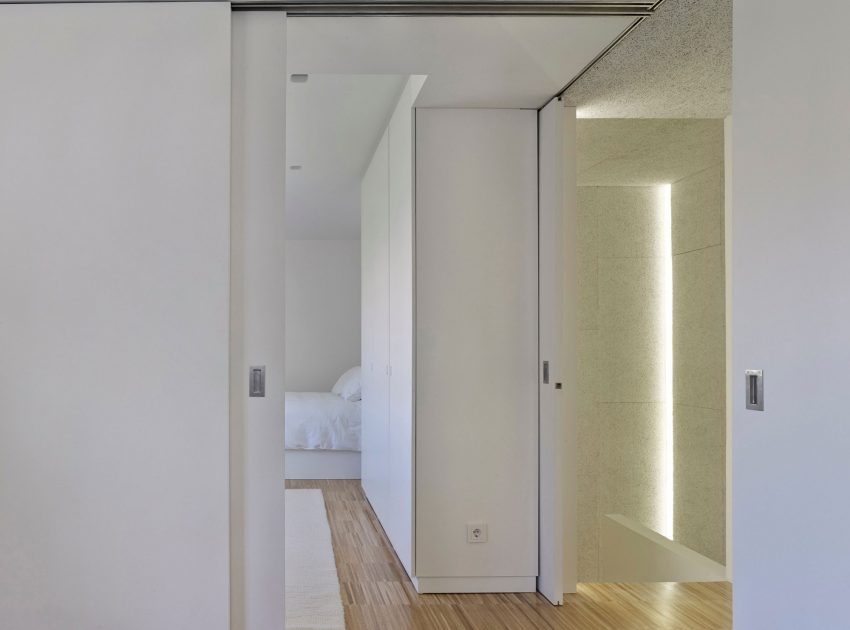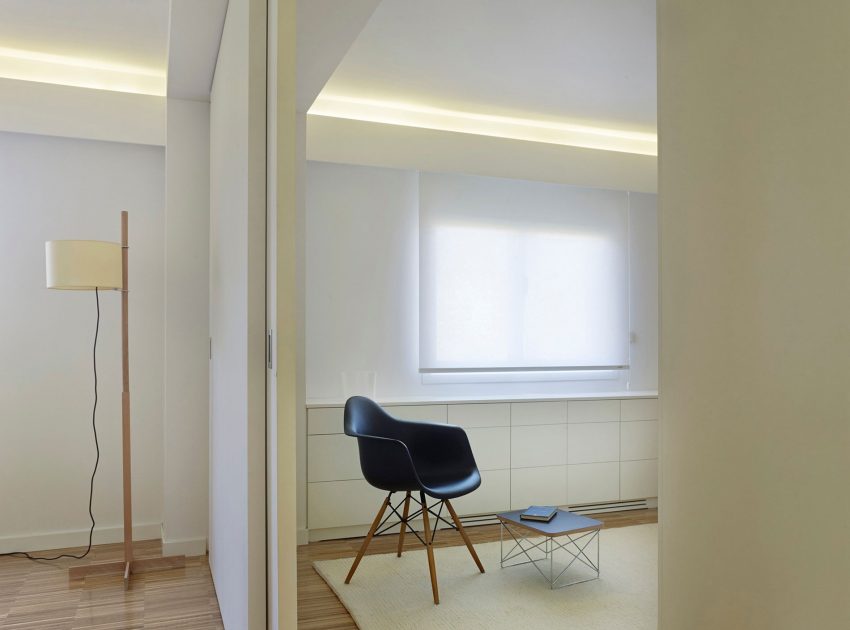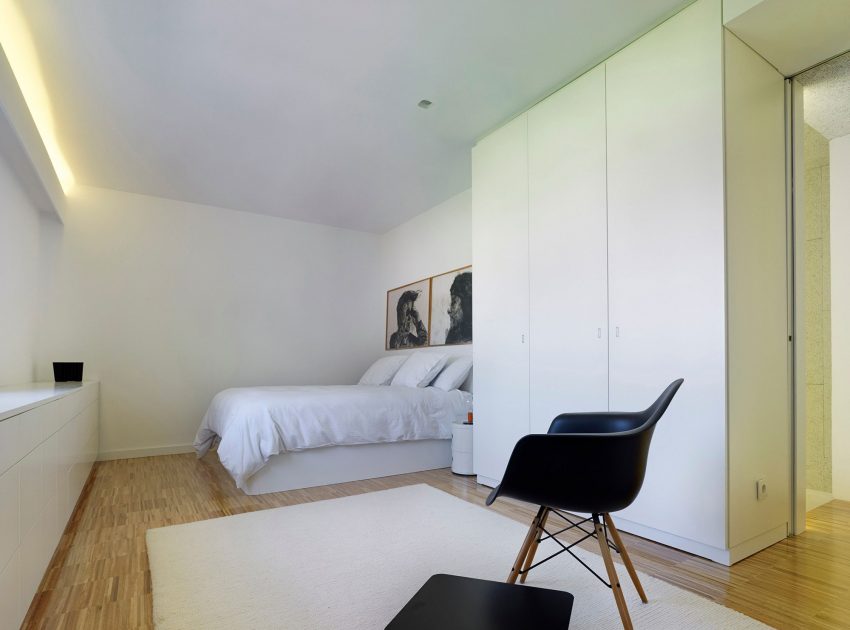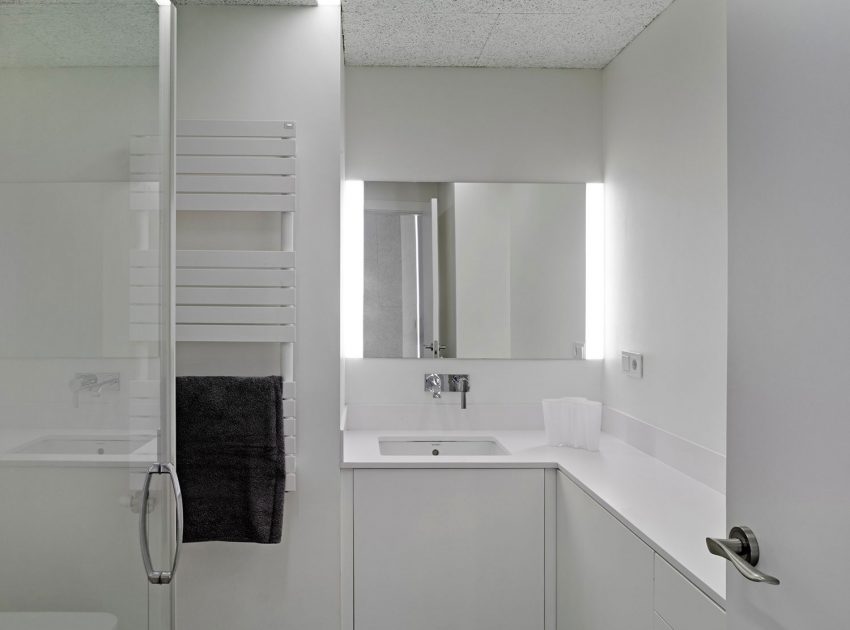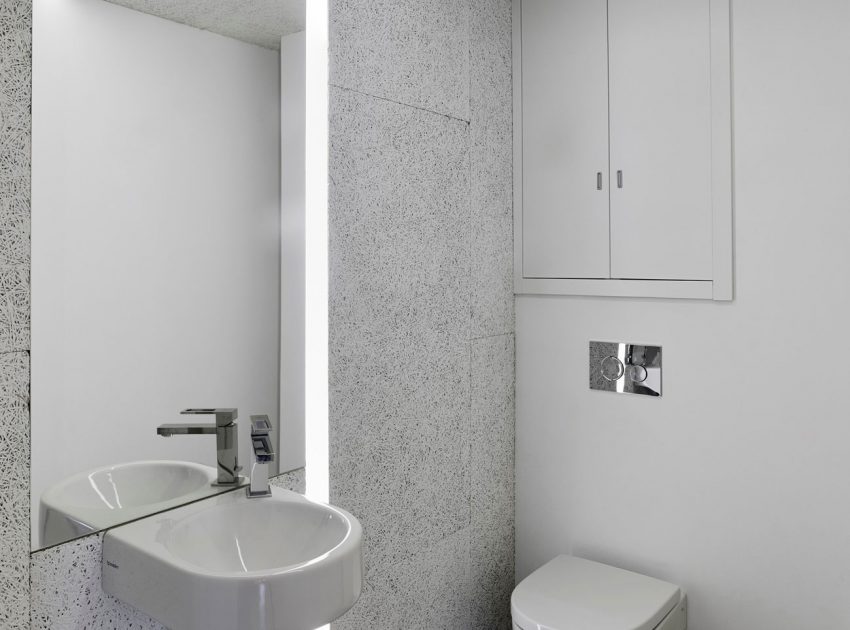 View the complete gallery