Wood and Marble by Nottdesign
"This apartment, designed in an elegant and laconic minimalist style, is located in a new residential complex in Dnepropetrovsk.
Our team managed to accommodate the spacious living room, the study, the master bedroom, two bathrooms – the master and guest, the functional and practical kitchen and the laundry room in the initially free layout with minor block in the form of two concrete columns.
It was essential to divide place into two functional areas. So there was a common area, which includes the hallway, the laundry room, the guest bathroom and studio zone, combining the living room and the kitchen-dining room; and a private area – the bedroom, the study and the bathroom.
These areas are separated by a small vestibule, made from the bedroom walls, the study, the bathroom, the kitchen and one of the concrete columns.
The fixed wooden screen, that performs the function of bookshelves, hides the vestibule from sight. But at the same time, it does not prevent the penetration of natural light from the living room.
The basis of the composition, around which interior is designed, is stretched horizontally parallelepiped trimmed rack of wood American walnut and conceals two bathrooms, which walls are 800 millimeters (2.6 feet)-to-ceiling windows, which gives extra light-weight construction and prevents the penetration of natural light these premises.
A stretched horizontally parallelepiped is the basis of the composition, around which interior is designed. It is trimmed with strips of wood made from American walnut and conceals two bathrooms, which walls are covered with windows 800 millimeters-to-ceiling. It gives extra lightness to the apartment and does not prevent the penetration of natural light into these rooms."
Photos courtesy of Nottdesign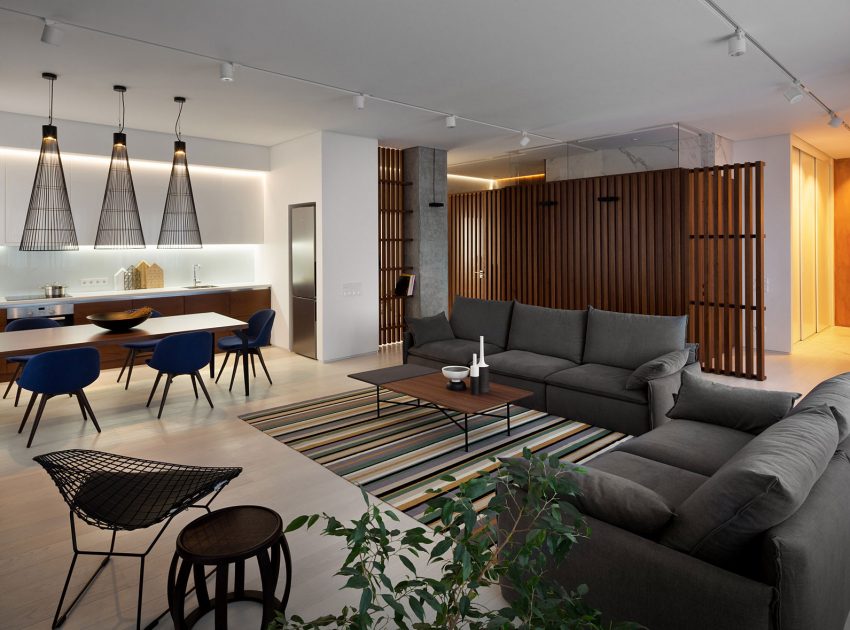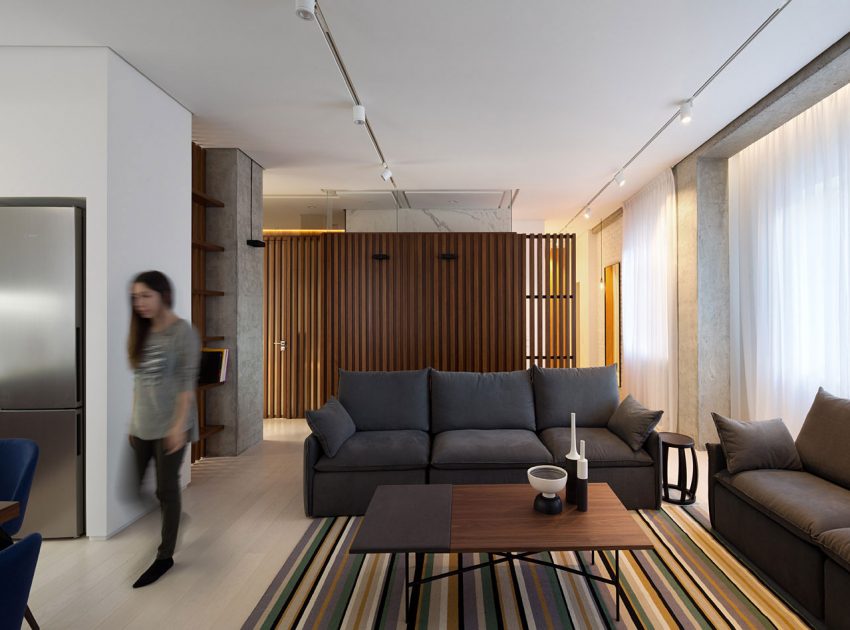 View more: A Sophisticated and Stylish Home for an Avid Traveler and Photographer in Kuala Lumpur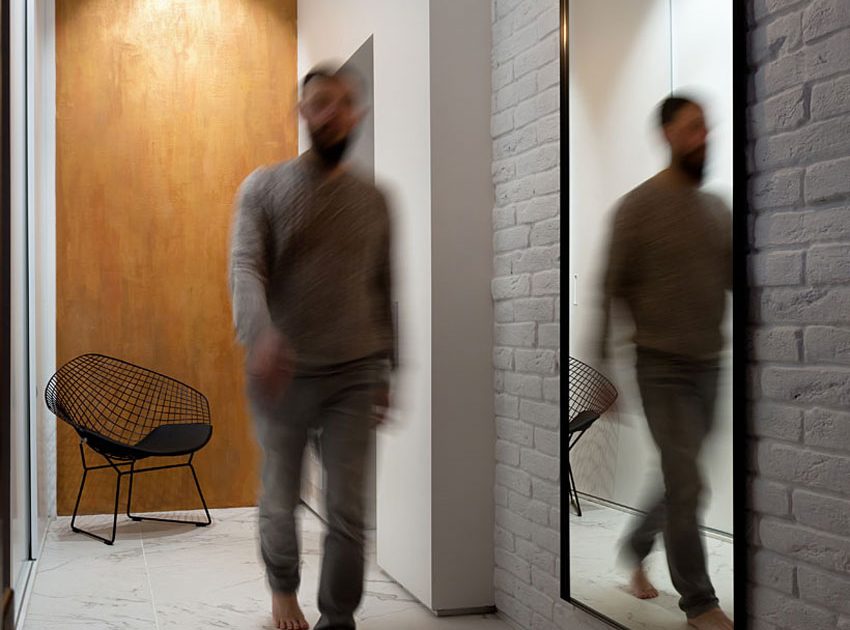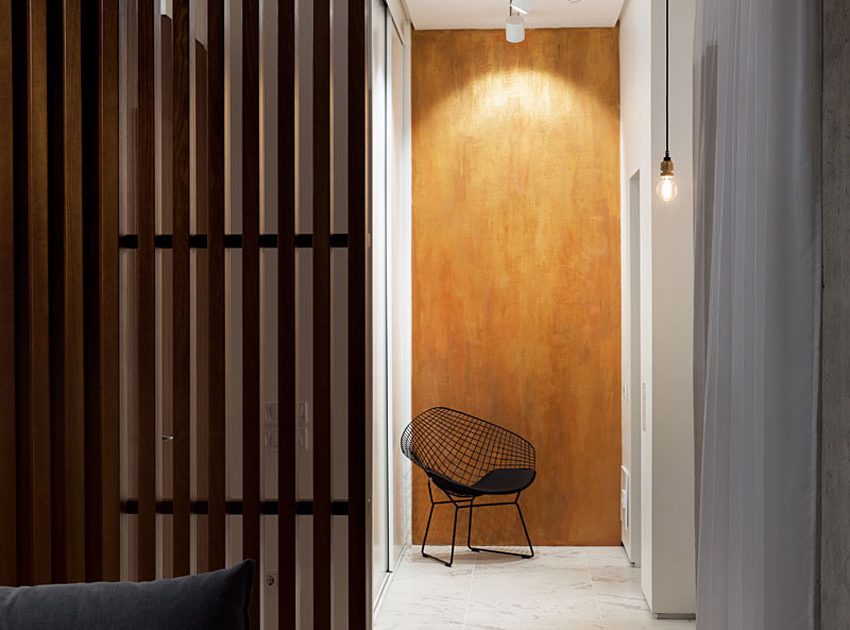 Related: A Comfortable Home with Contemporary High-Tech and Industrial Features in The Netherlands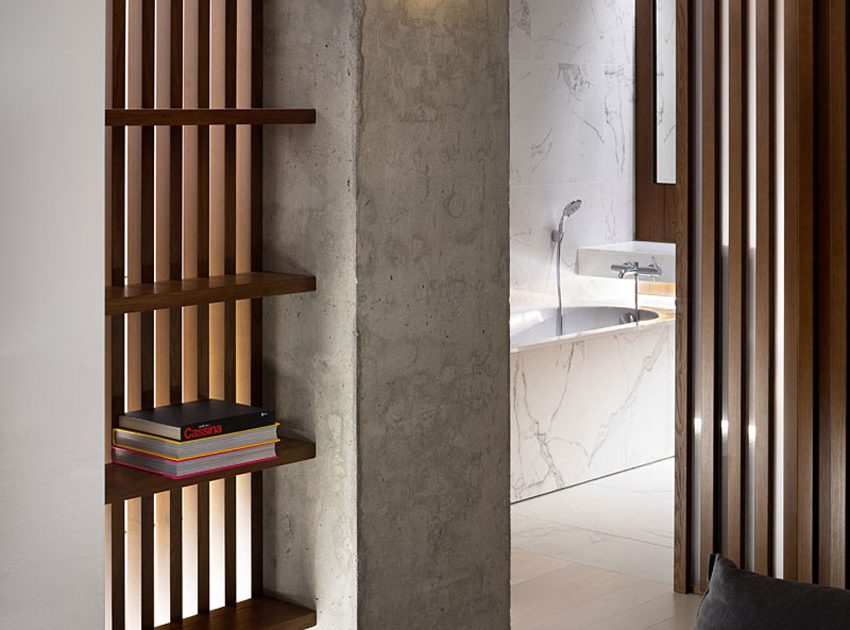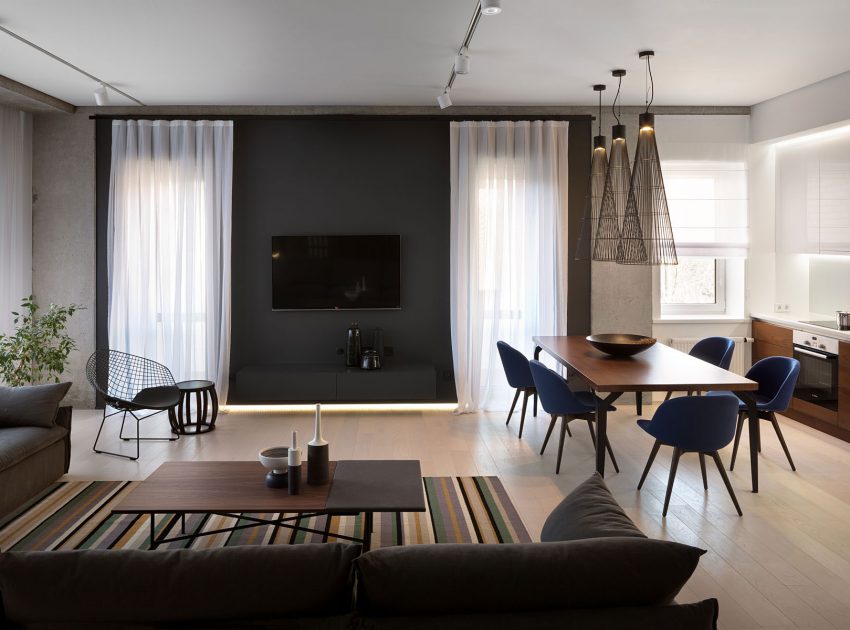 Here: A Sensational Contemporary Apartment with Beautiful Interiors in Tay Ho, Vietnam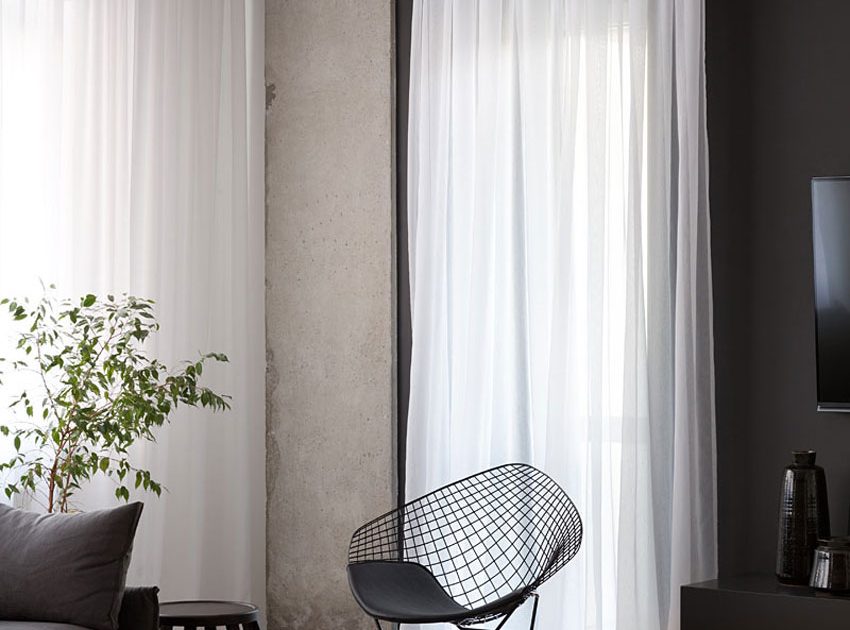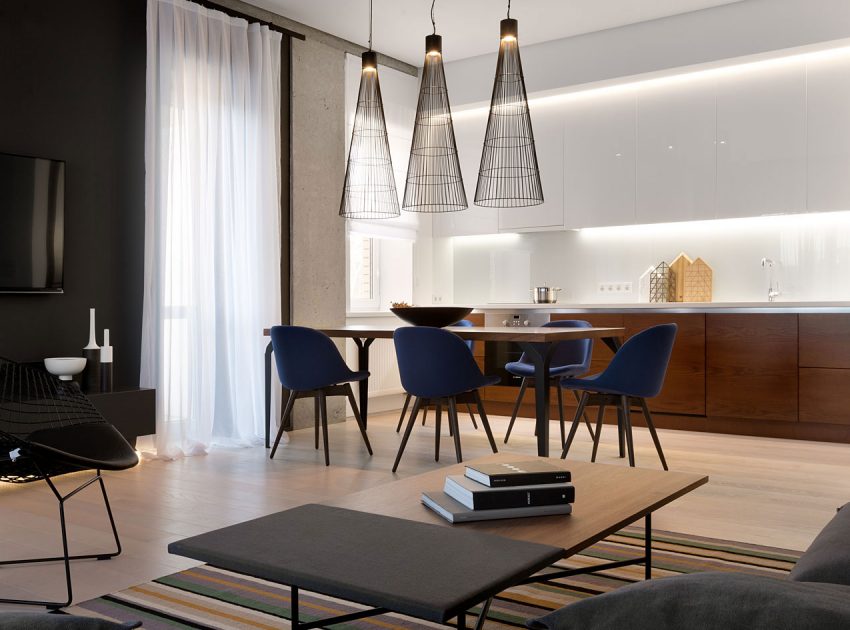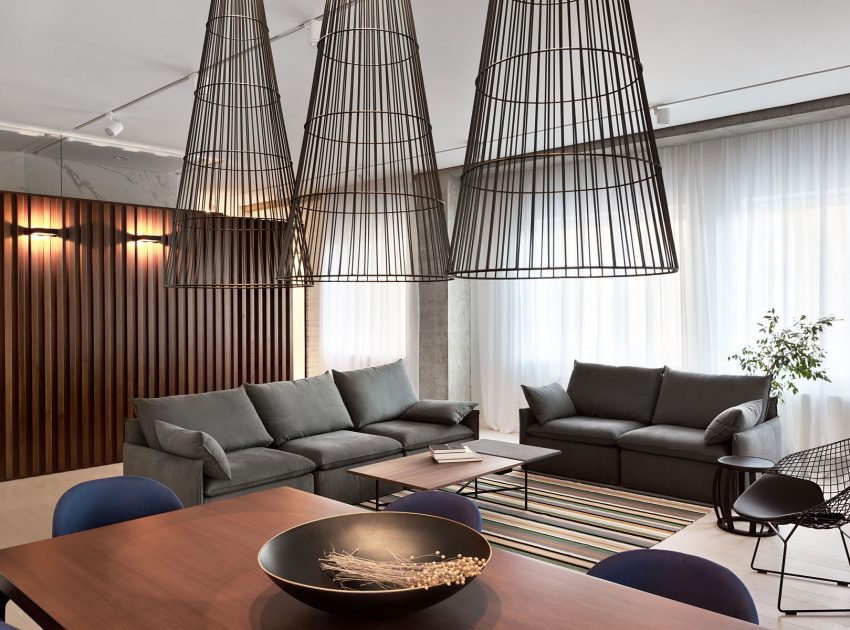 Read also: A Sophisticated Apartment with Luxurious and Timeless Interiors in the Heart of London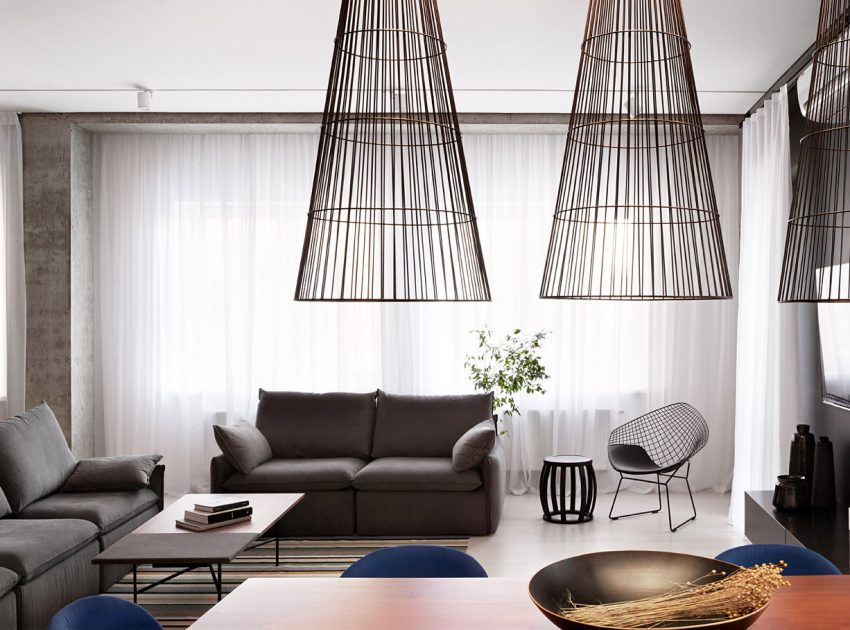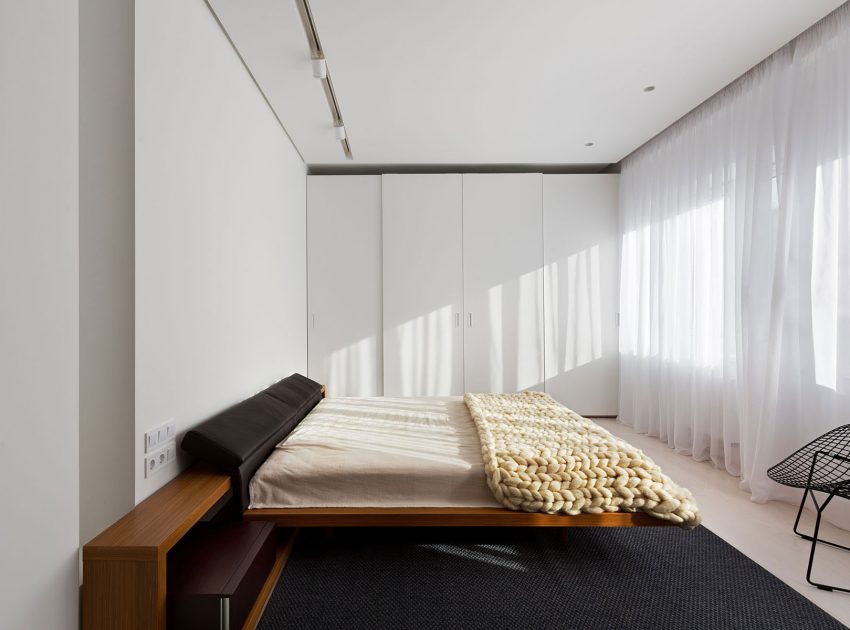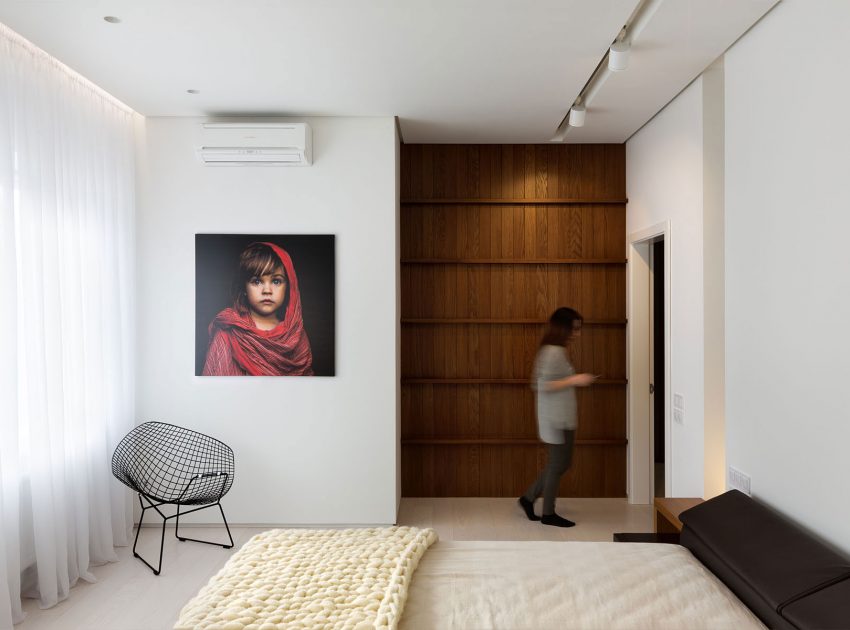 Next: An Old Apartment Turned Into a Playful Contemporary House for a Family of Four in London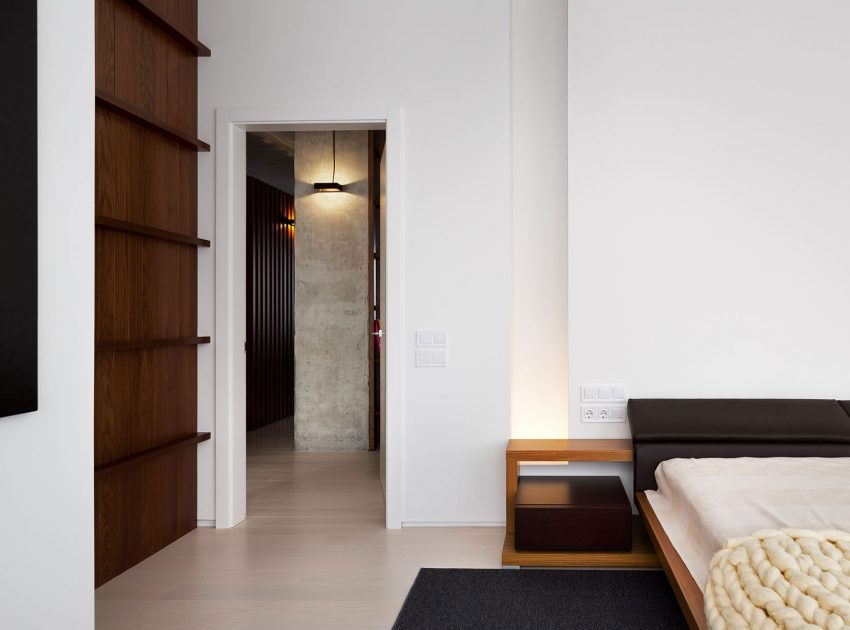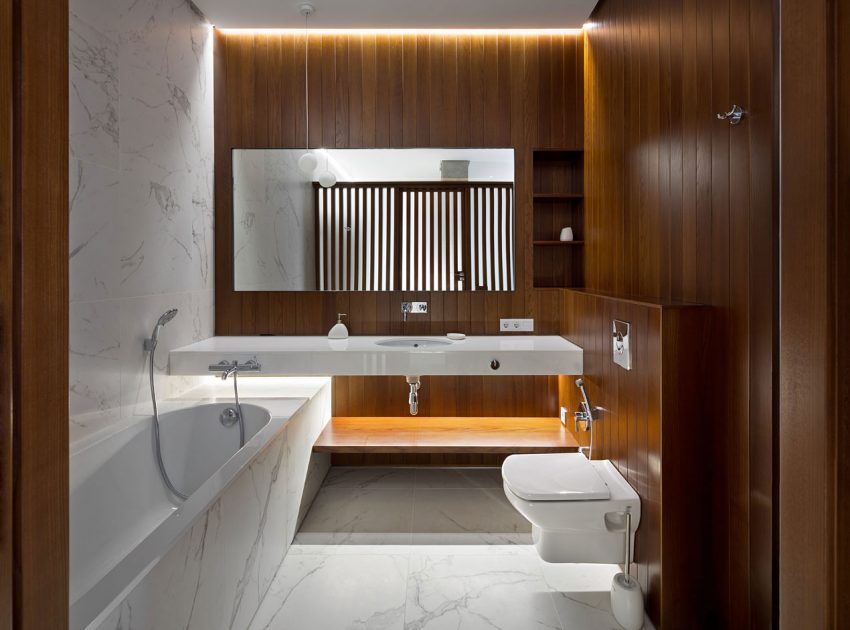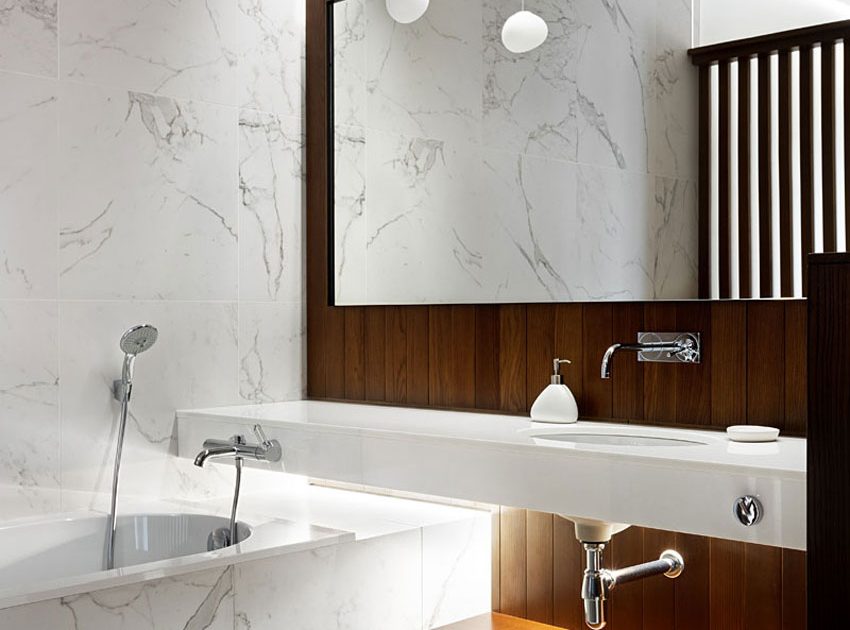 Check out: A Modern, Elegant and Functional Home in Neuilly-sur-Seine, Paris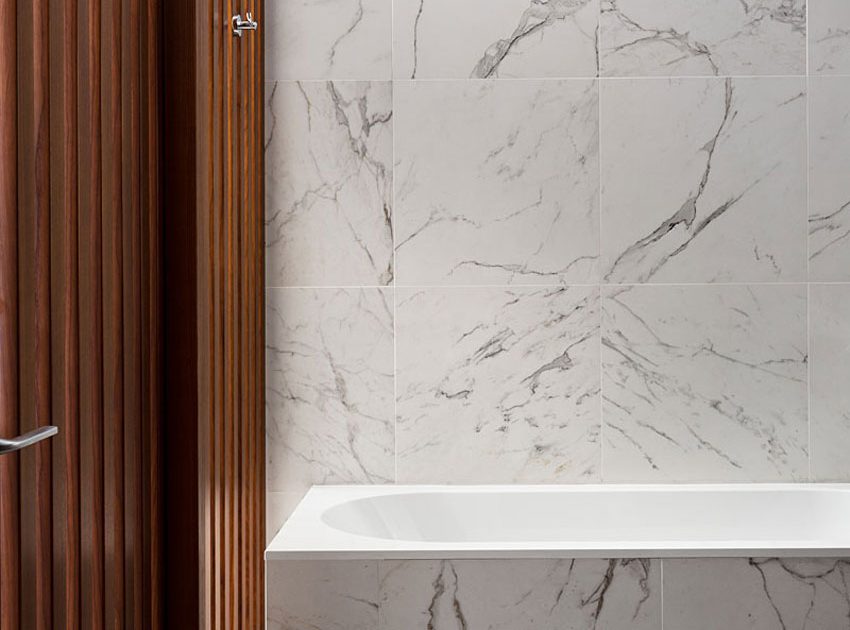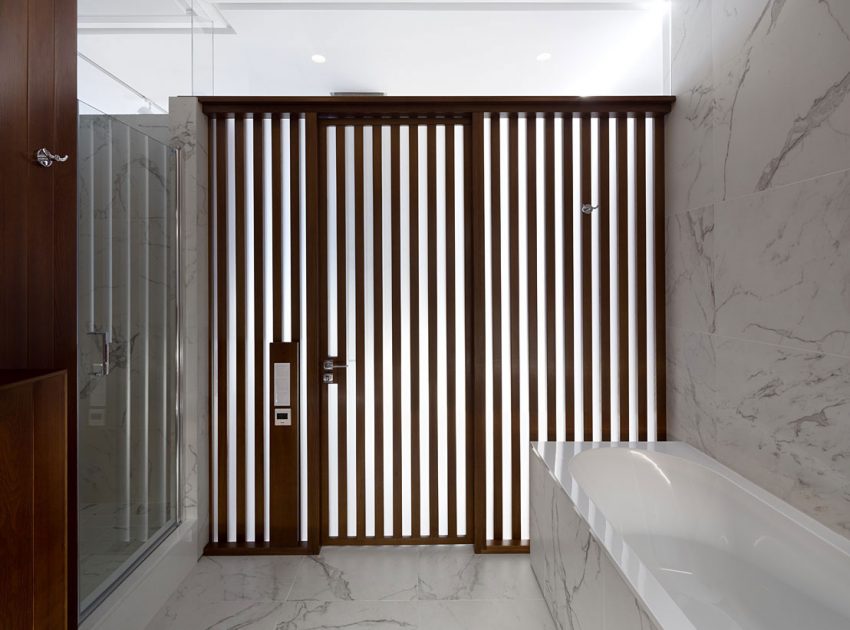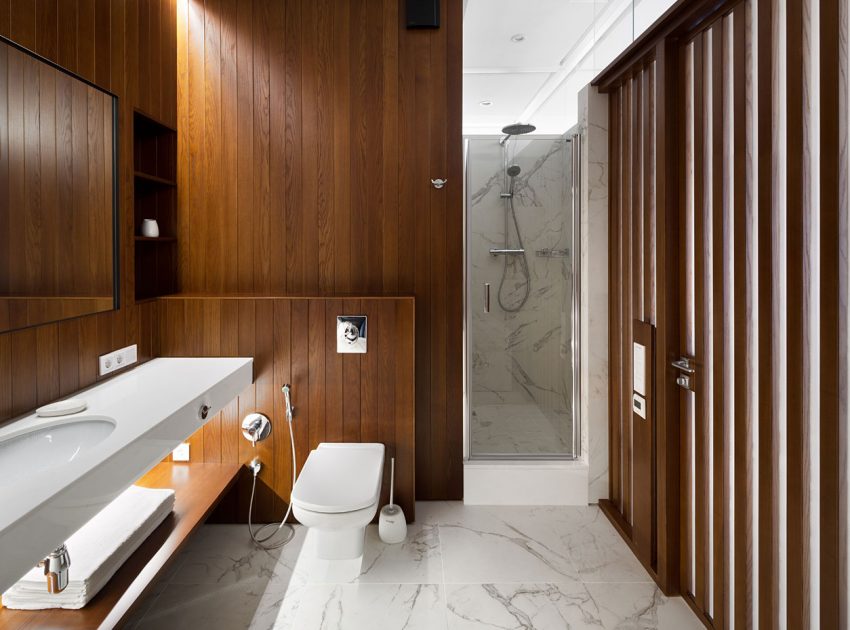 Read more: An Elegant and Stylish Modern Apartment for the Classy Homeowner in Kiev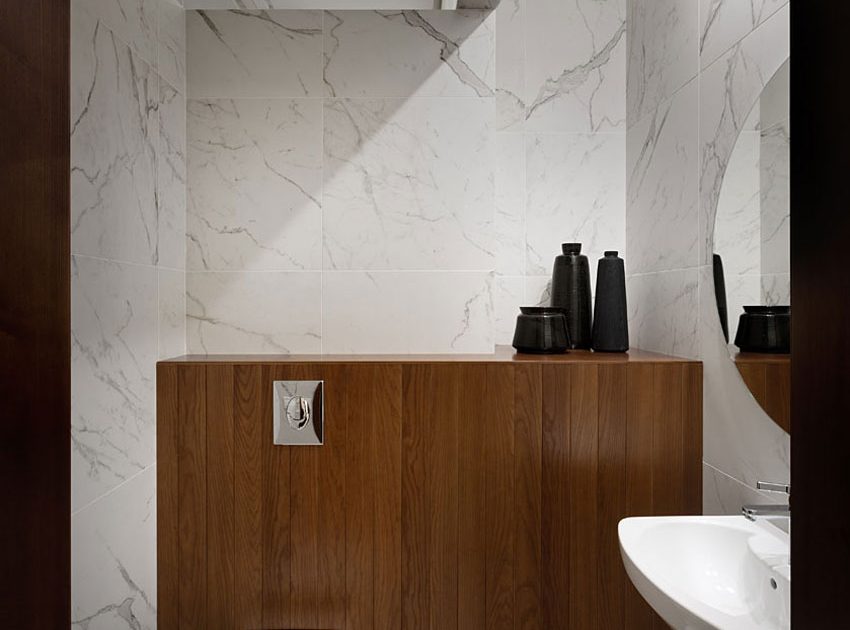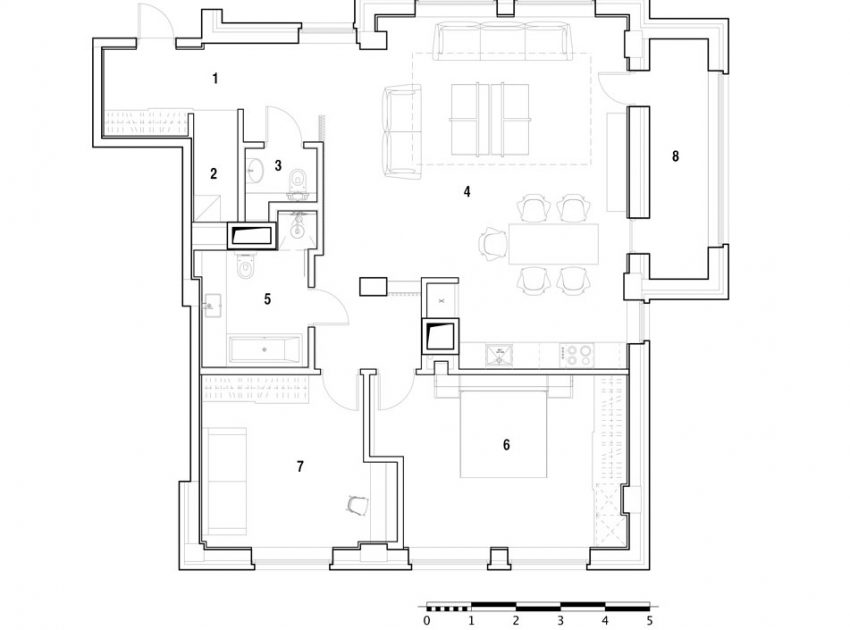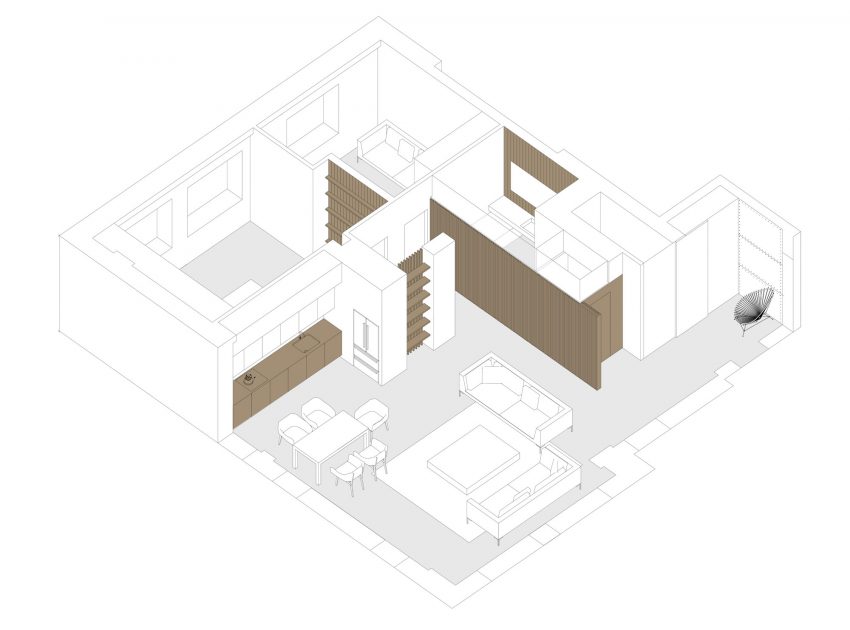 See also: A Stylish Modern Townhouse with Exquisite Interiors in Kiev
View the complete gallery