Via Sistina Apartment by Serena Romanò
"The restoration and renovation project of the apartment was based on the recovery of a house built in the heart of the historic center of Rome, in a 17th century building, a stone's throw from the Spanish Steps, Piazza Barberini and the Sistina Theater.
The desired architectural recovery was to keep alive the ancient charm of the wooden structure of the ceilings and the stone of the load-bearing walls made with the "bag" technique; above all to bring to light the 17th century frescoes found during the cleaning of the old paint on the walls. The project has improved the old distribution system of the entire apartment, providing 90 square meters: 2 bedrooms with attached bathrooms and walk-in closets, a small guest bathroom, a living room and a kitchen-dining room attached to the living room through an existing passage. The project therefore opened the space as much as possible, making only the sleeping area peripheral to the living area. Restoration, elegance and cleanliness of the architectural choices, still bring alive the frescoed walls that directly overlook the historic and fascinating Via Sistina.
The materials used in the restyling echo the materials of the past: natural oak for the floors with oil treatment recalling the old wooden floors, of which unfortunately only a few recoverable boards were left. Two colored carpet inserts have been designed inside the living room floors, with ancient tiles recalling the existing ones found during the works and partially reused. The study of light, colors, restoration and materials completely changed the apartment, making it harmonious and welcoming. Essential lines and light studied in detail illuminate and animate all the historical elements amalgamated with the new renovations, making the design of the restyling even more refined."
Photos by: Vincenzo Giglio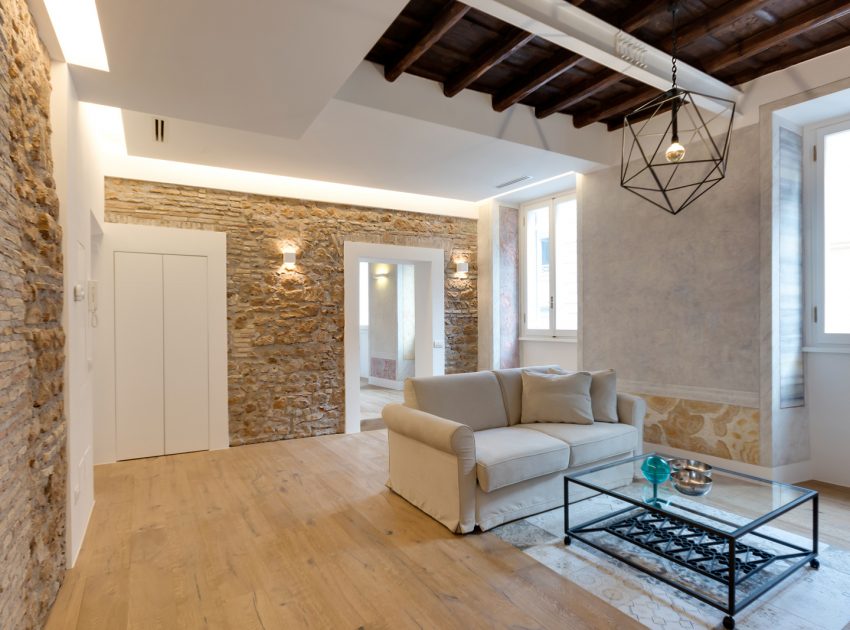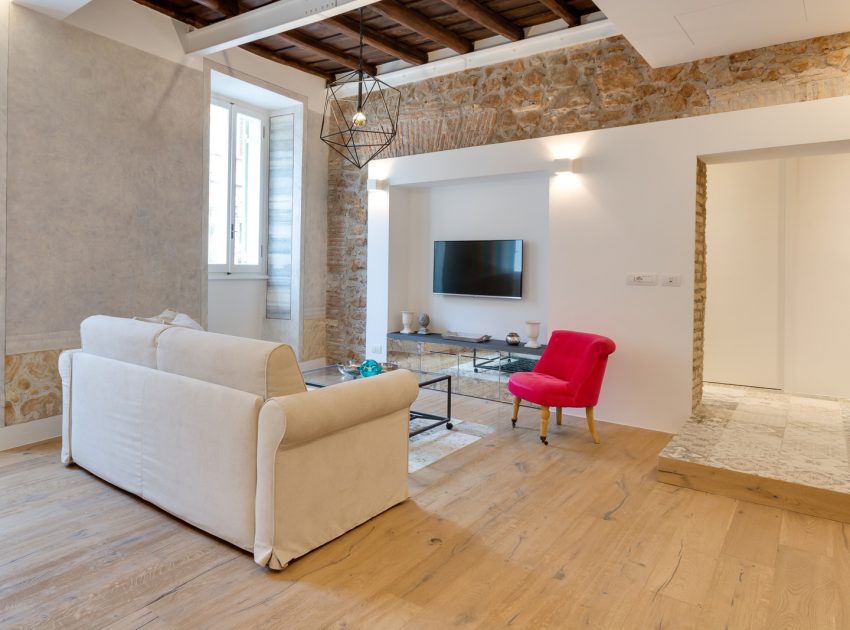 View more: A Spacious Modern Apartment with Panoramic Views of Moscow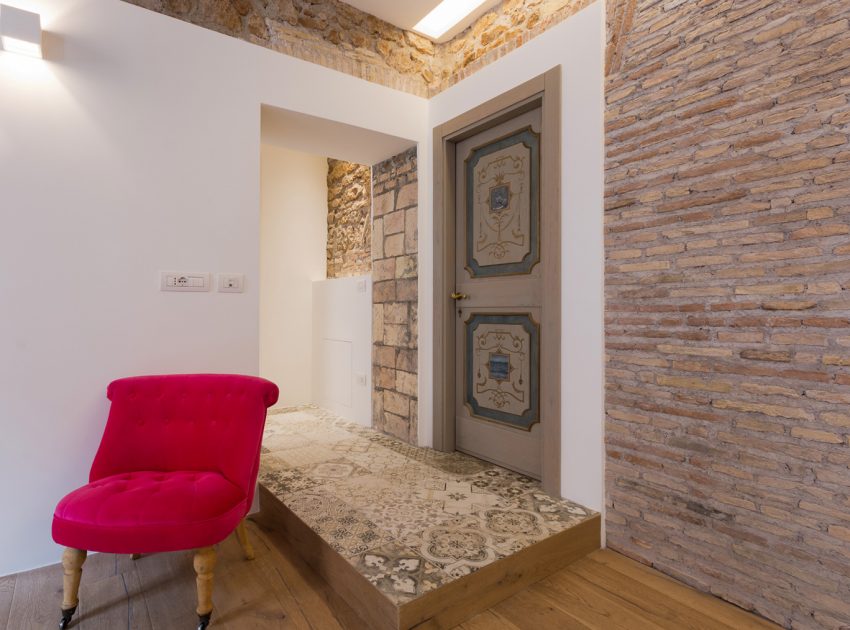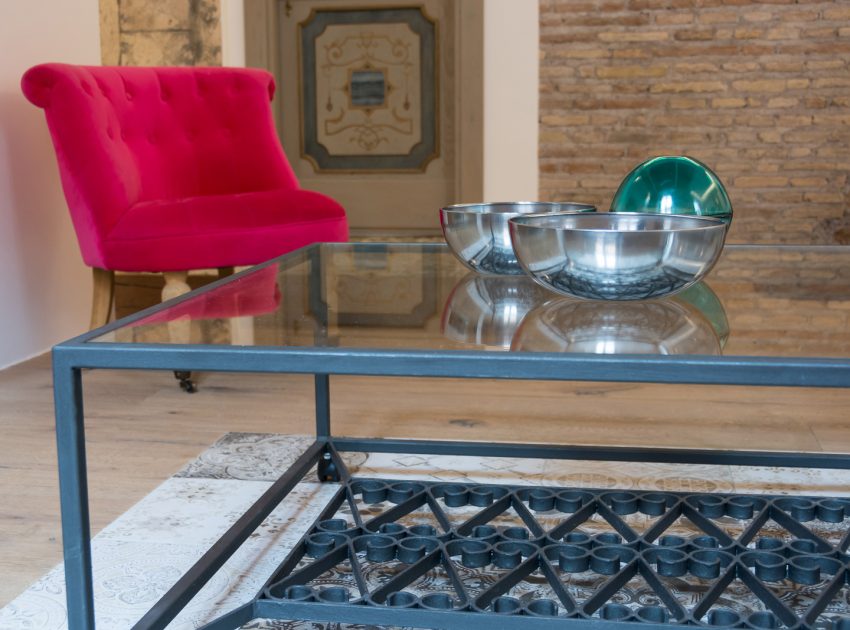 Related: A Fresh and Elegant Modern Loft in Zurich, Switzerland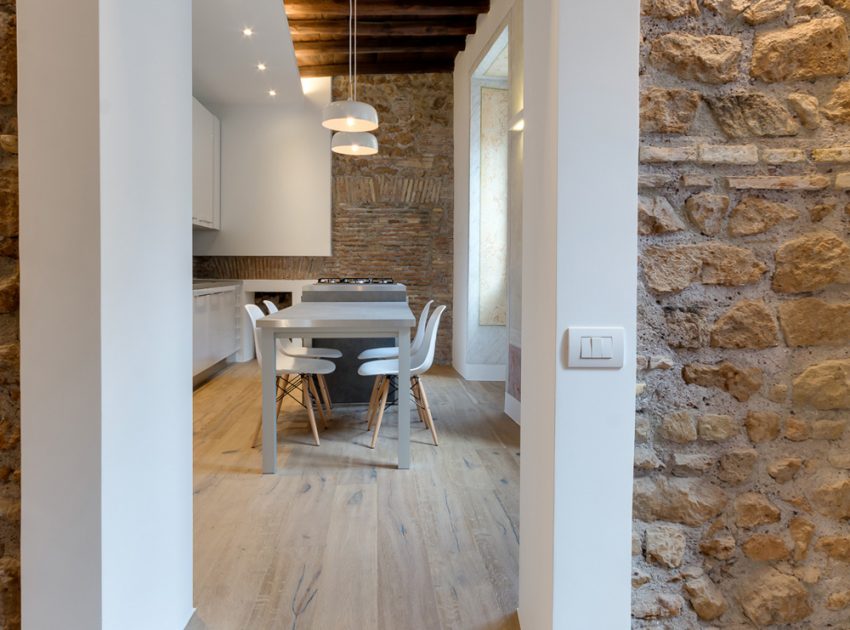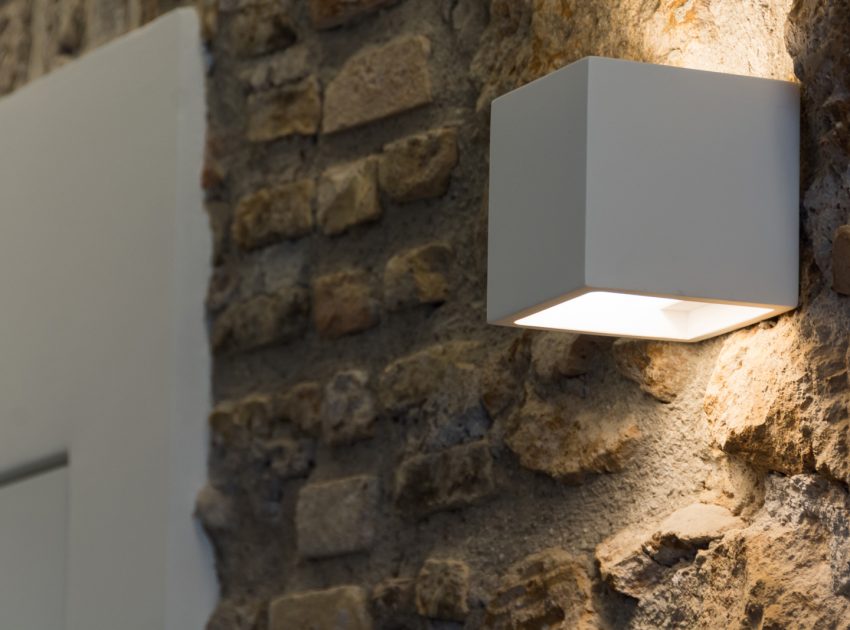 Here: A Stylish Transitional Apartment with Industrial Atmosphere in São Paulo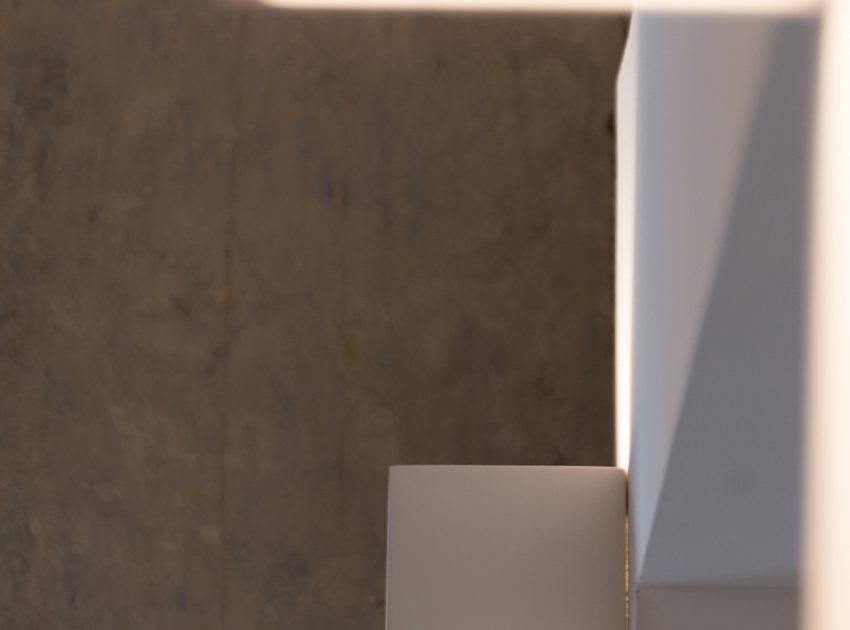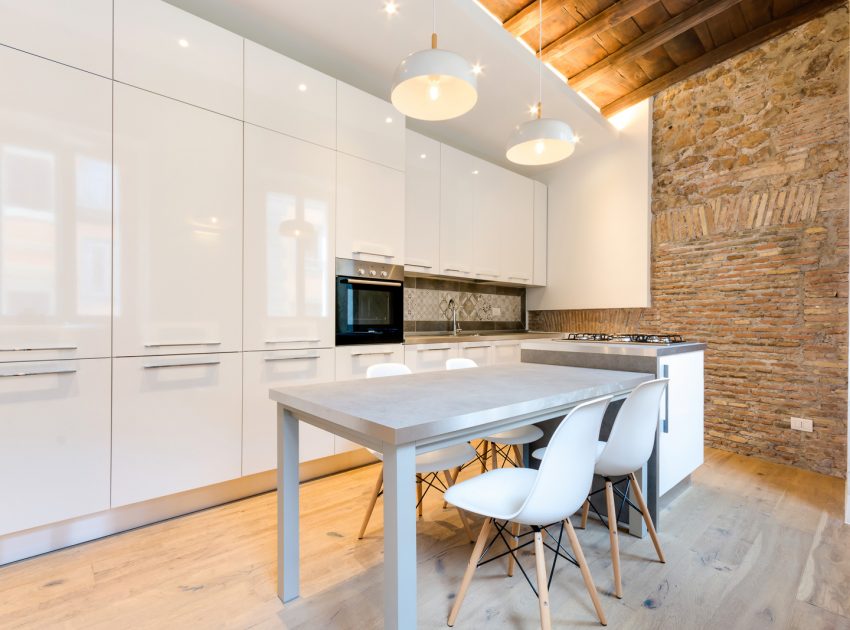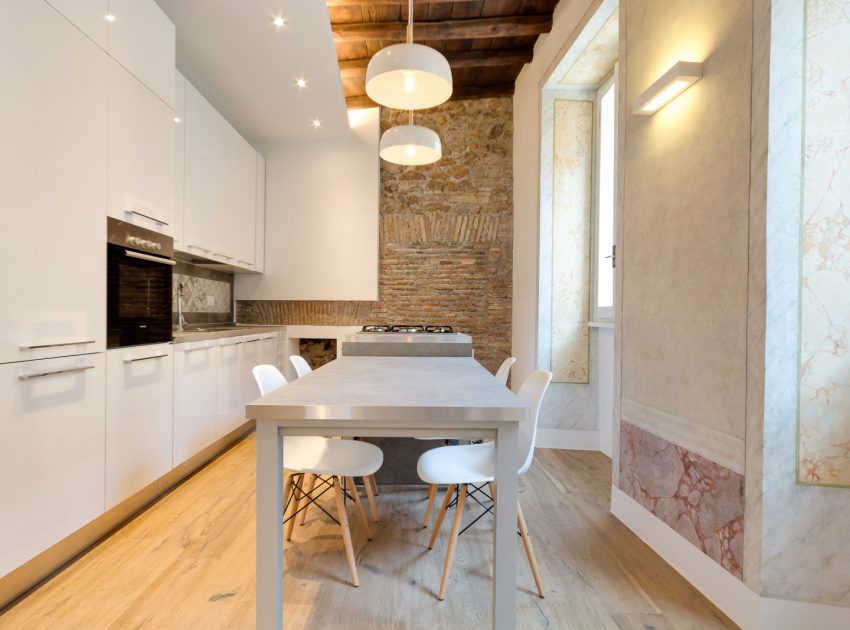 Read also: A Sleek and Stylish Industrial Loft with Warm Interiors in Amsterdam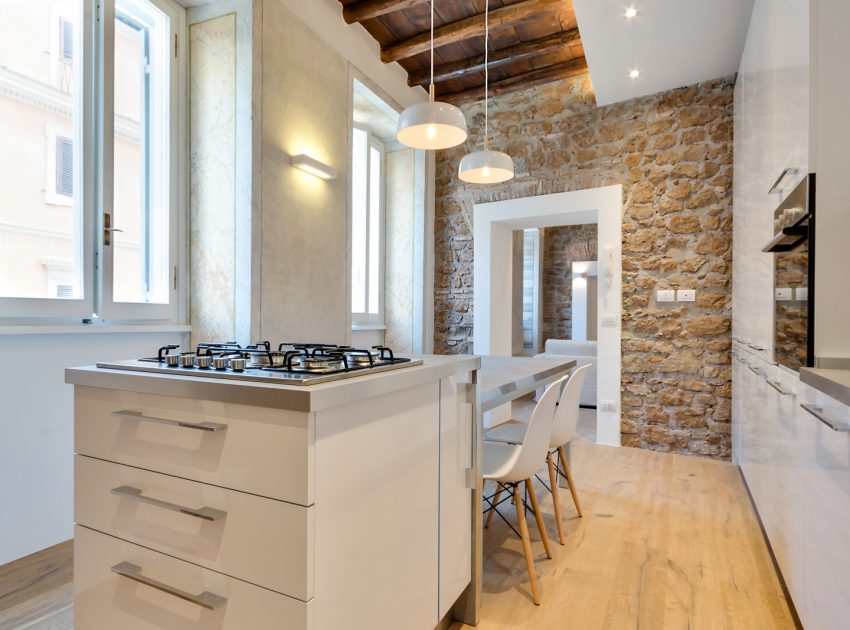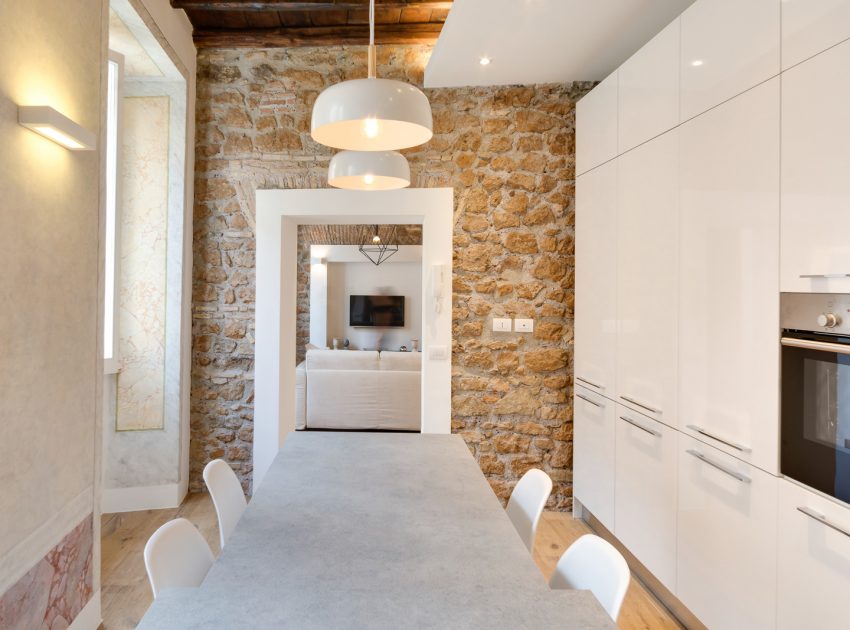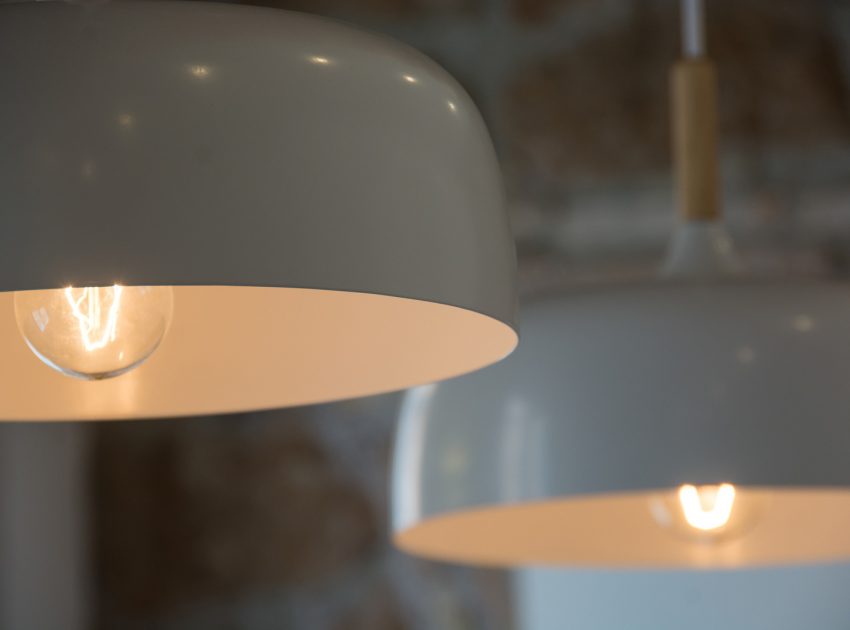 Next: A Colorful and Vibrant Home for a Young and Growing Family in London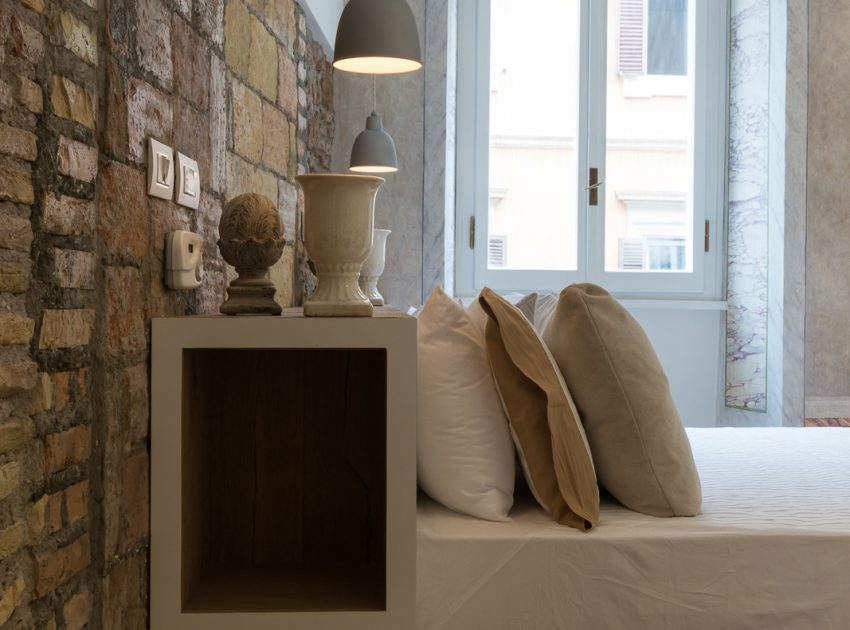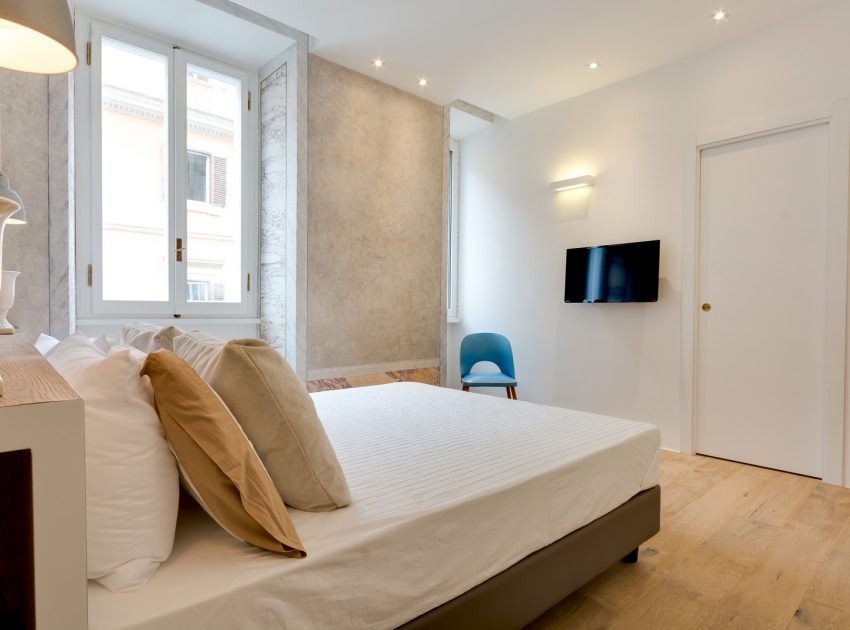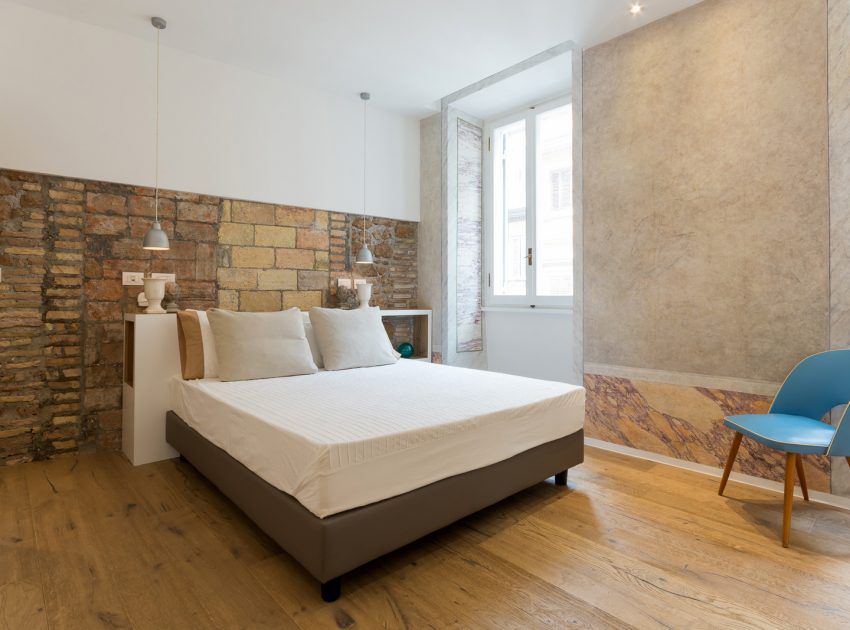 Check out: An Elegant and Vibrant Apartment for a Family of Four in Maracaibo, Venezuela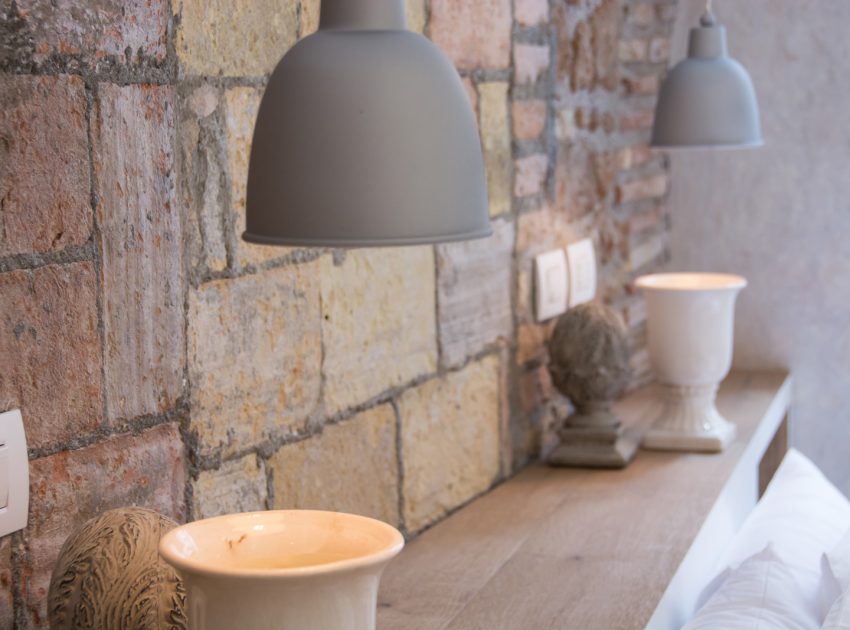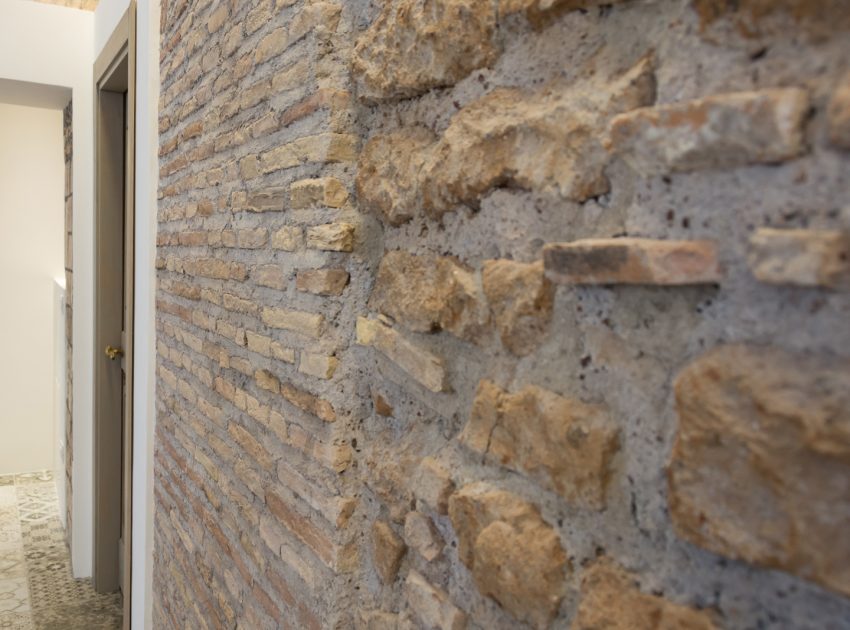 Read more: A Trendy Contemporary Apartment for a Family with Small Children in Kiev, Ukraine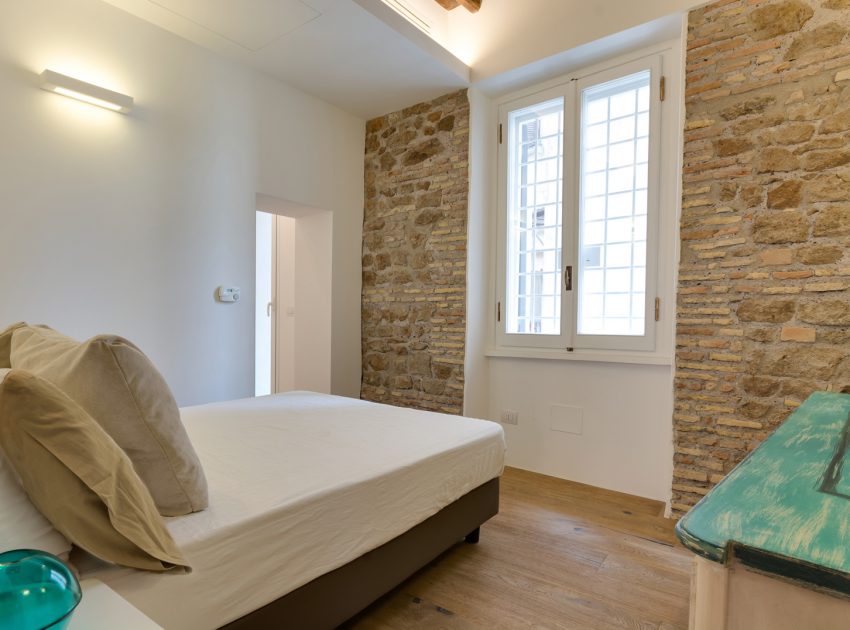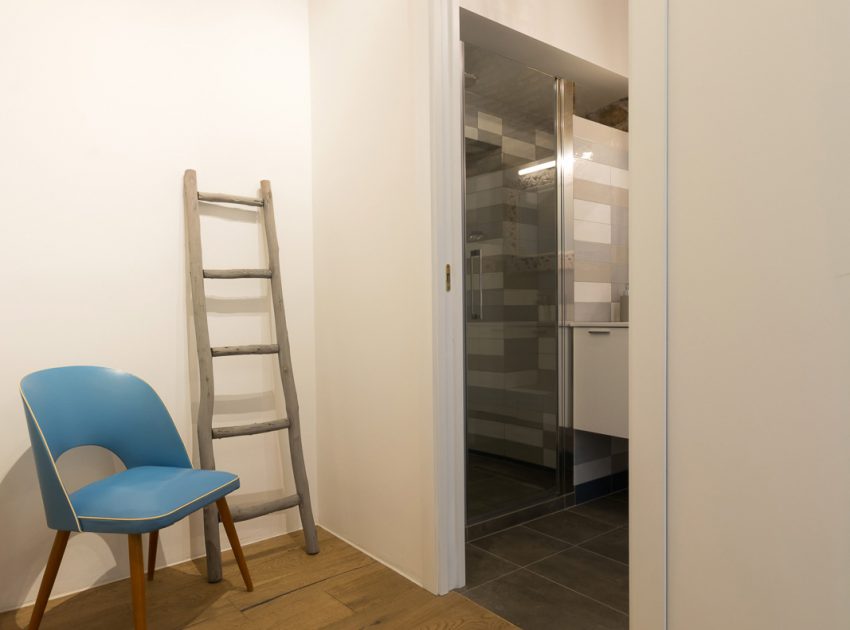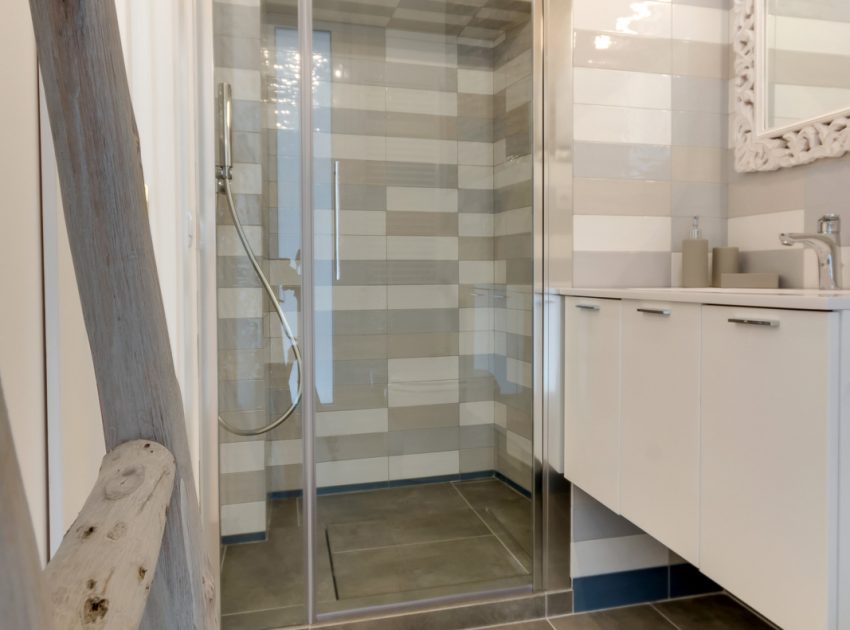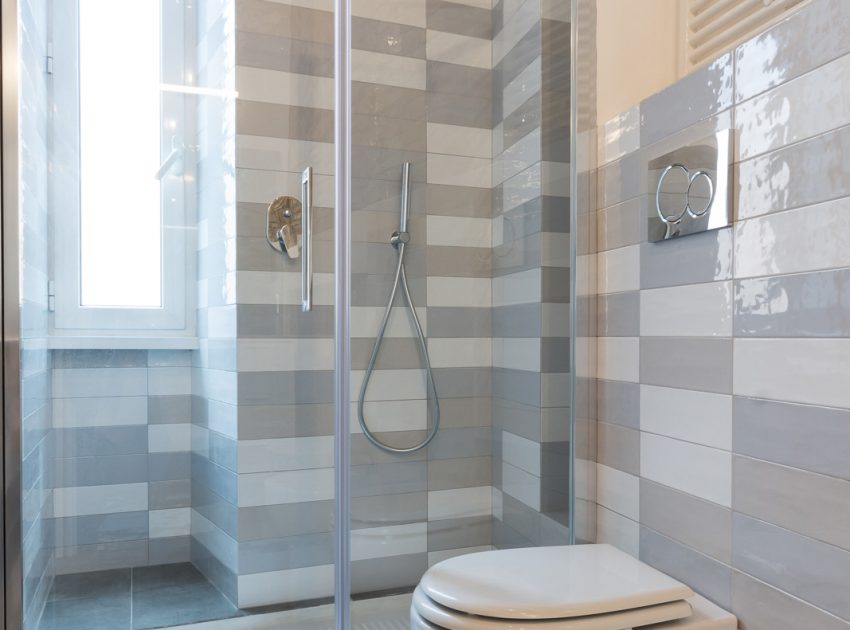 See also: A Stunning Contemporary Apartment Nestled in Lush Vegetation of Tel Aviv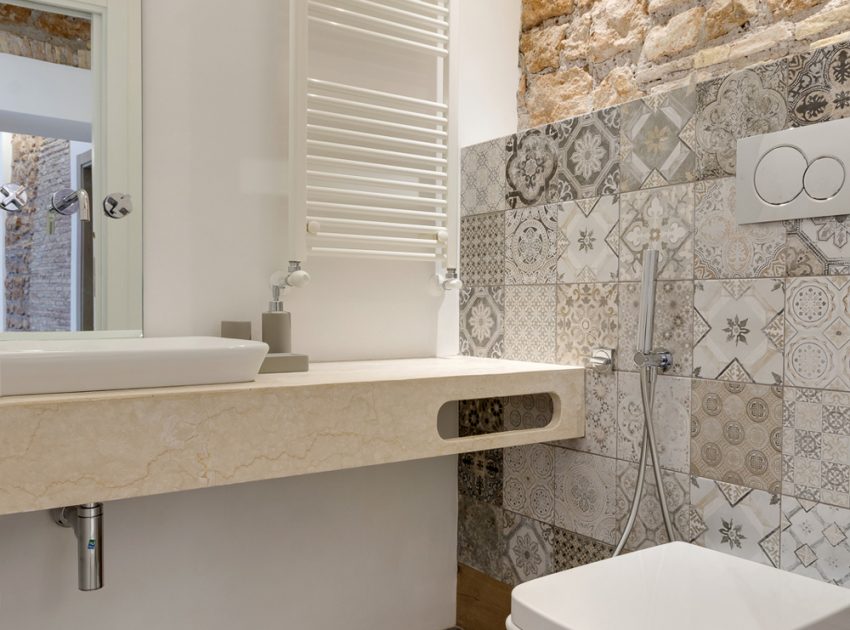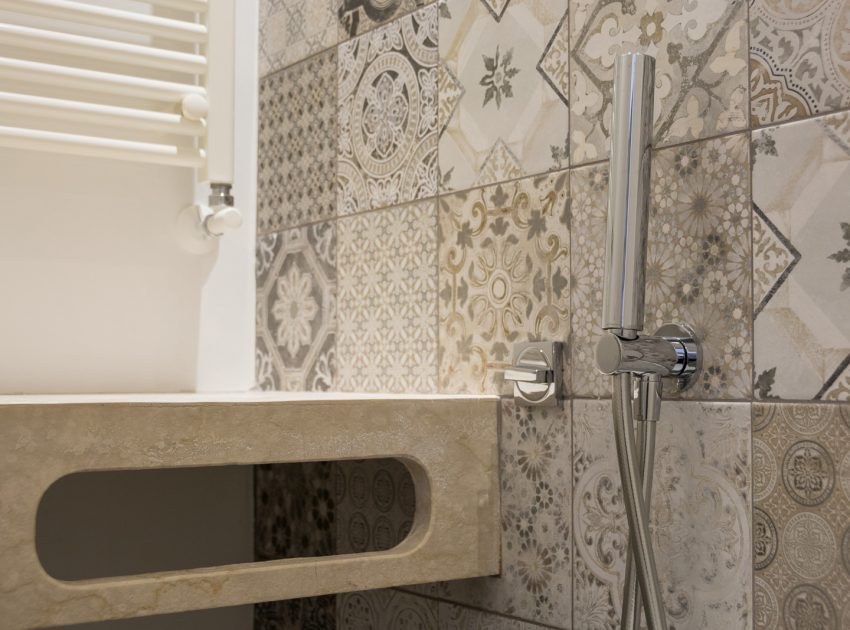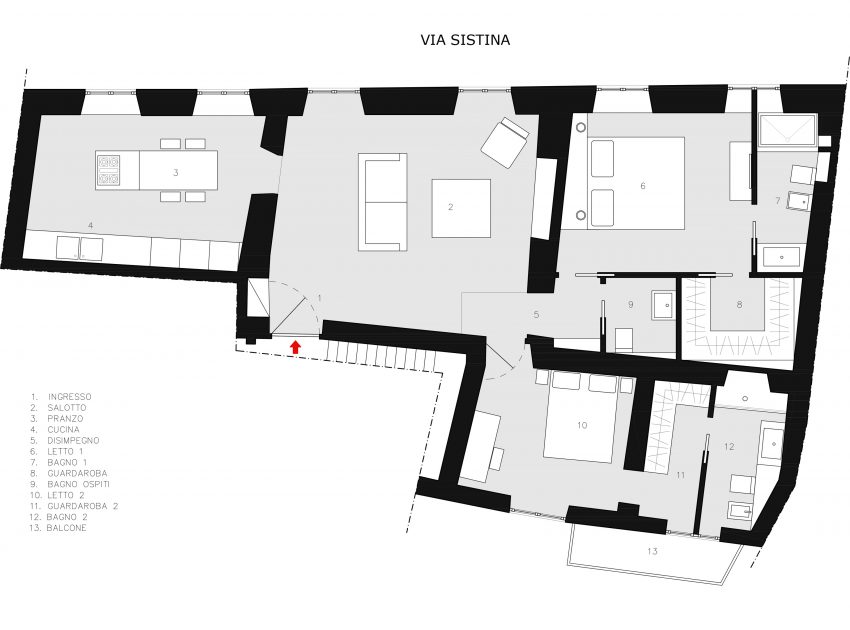 View the complete gallery