SH Apartment by Dori Interior Design
80 square meter apartment + 5 square meter balcony designed in the heart of Tel Aviv for a young Belgian family as a summer/holiday apartment.
It turned into a 2 bedrooms apartment with spacious public space, offering a variety of seating and entertainment areas.
The concept from which the entire design drew its character was born from one request, of each of the couple.
The woman clarified that she does not want art on the wall but want to have a focal point on one of the walls.
Then we came out with – "No art, wall of art"
This is how the main iconic wall in the space was born, the wall that accompanies those entering the apartment from the front door, through the dining area, the living room to the kitchen.
A wall that is actually built from all the materials chosen for the project: travertine, white oak, grooved Mdf white painted and smoked oak, divided by a black aluminum profile.
The composition, taken from the composition of the Mashrabiya – in the building across the balcony.
Among the materials above, we also chose to insert mirror sections and thin black metal shelves, which form a sort of floating library from the wall of materials.
The mirrors on the wall were also chosen as a tribute to the request of the husband – today, a resident of Belgium who lived in Israel in the 80's and asked for a modern and clean design, but with a nod to that design, which he met here in the past.
For this purpose, the glass bricks were also recruited, which make the dividing wall in the master, between the bedroom and the bathroom.
The Apartment Design Project Information:
Photos by Dori Interior Design & Gidon Levin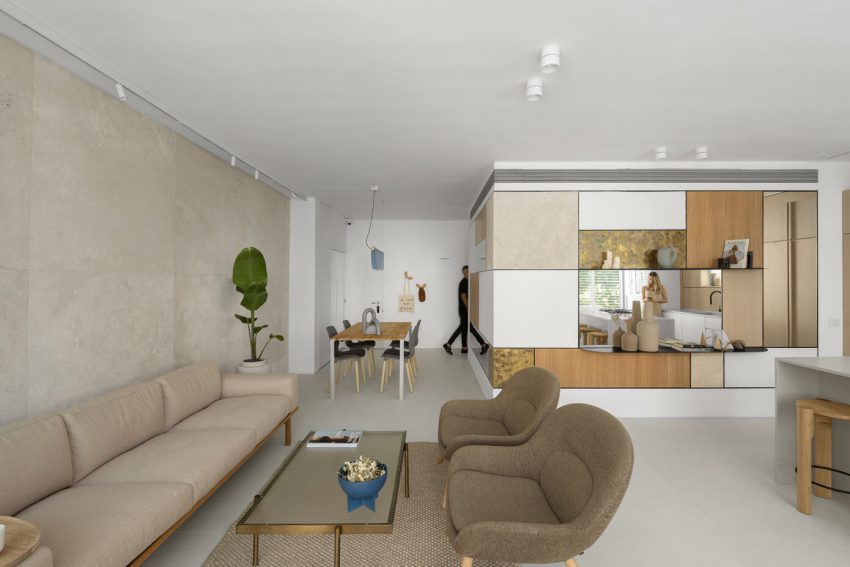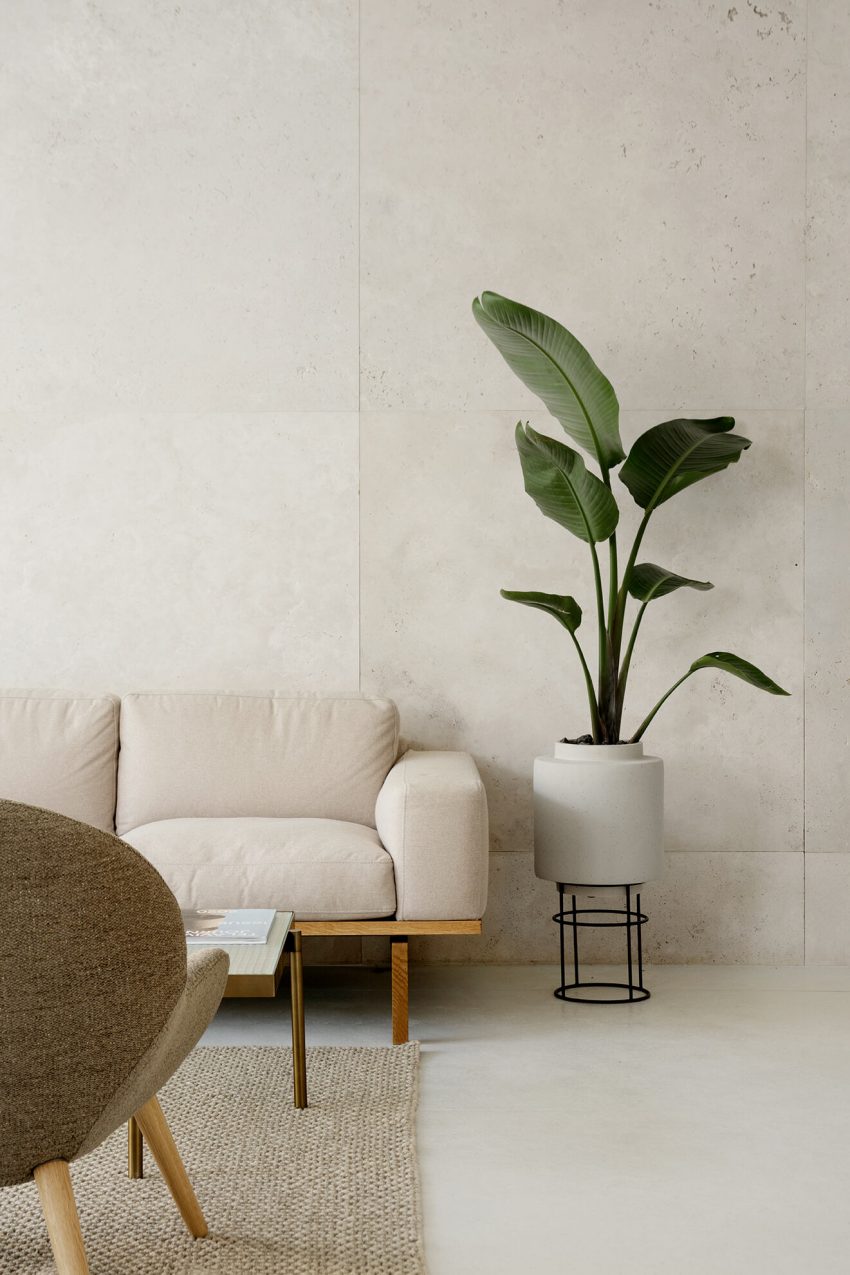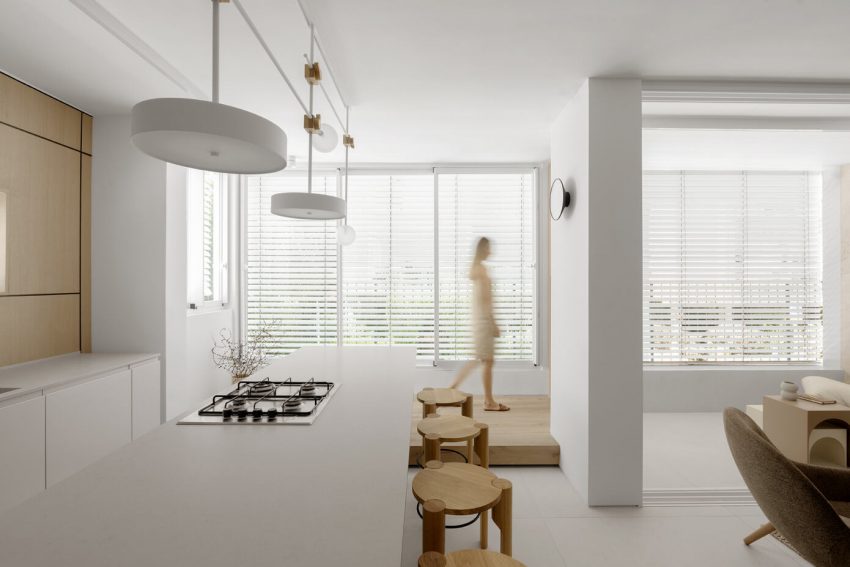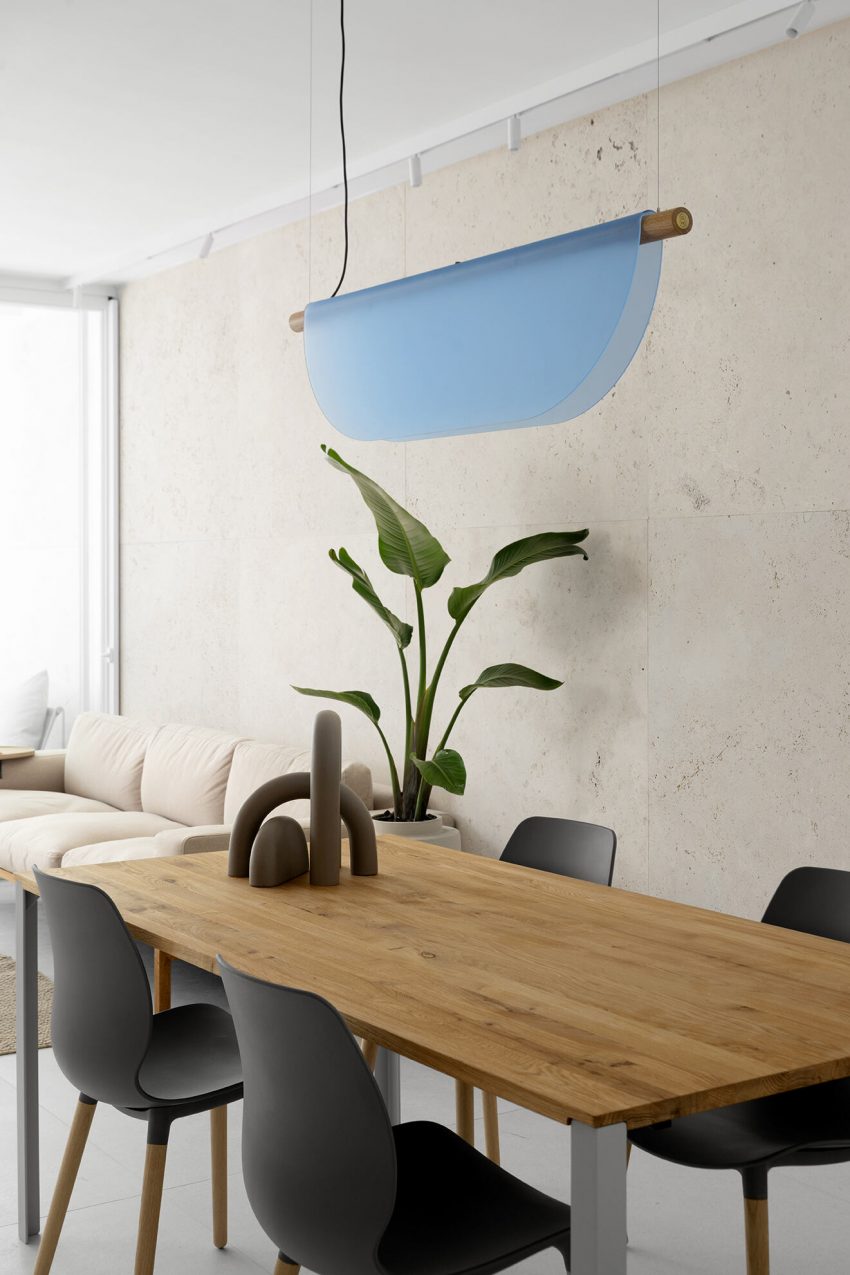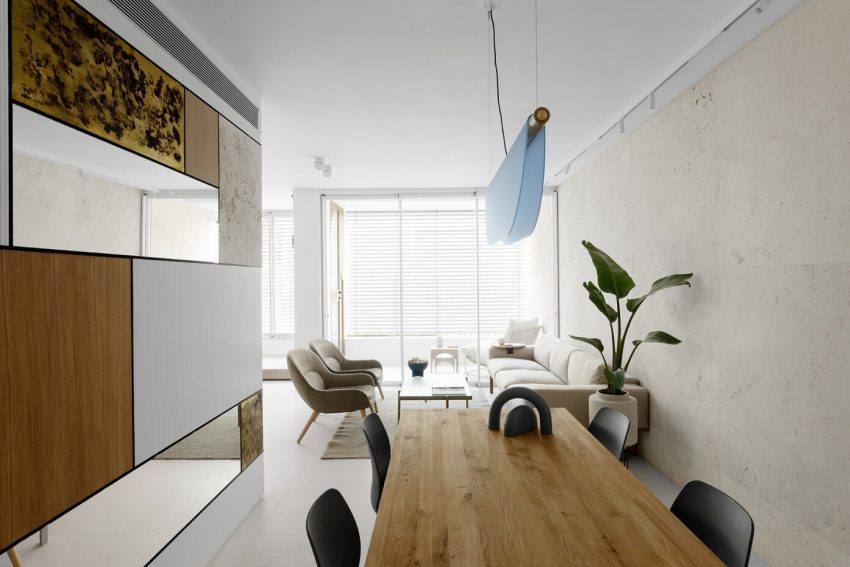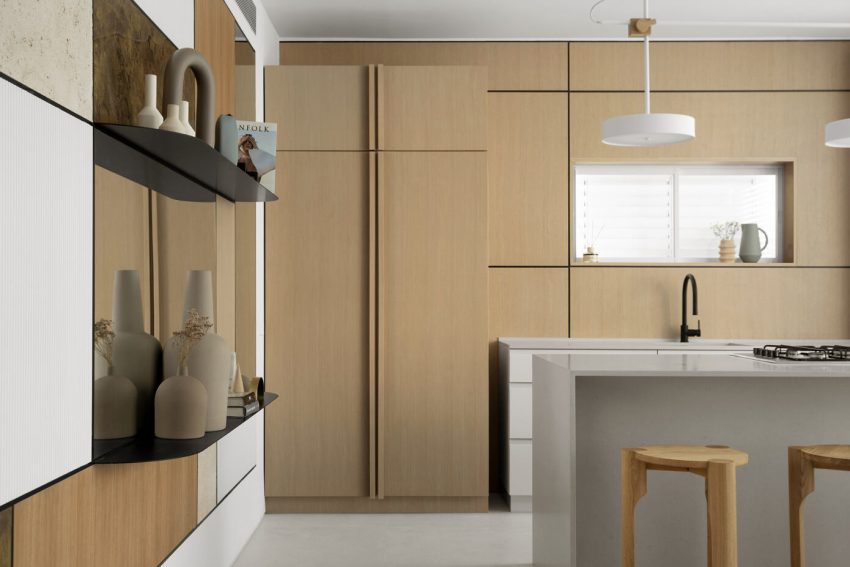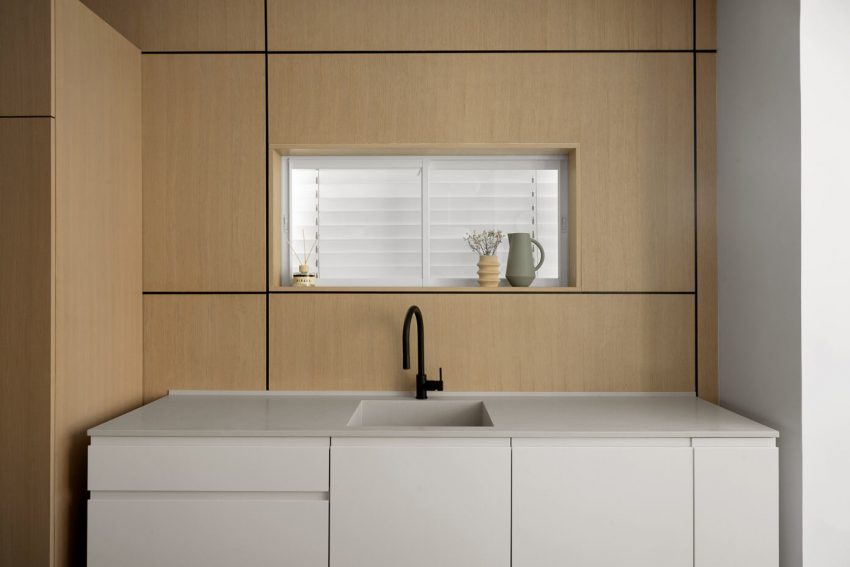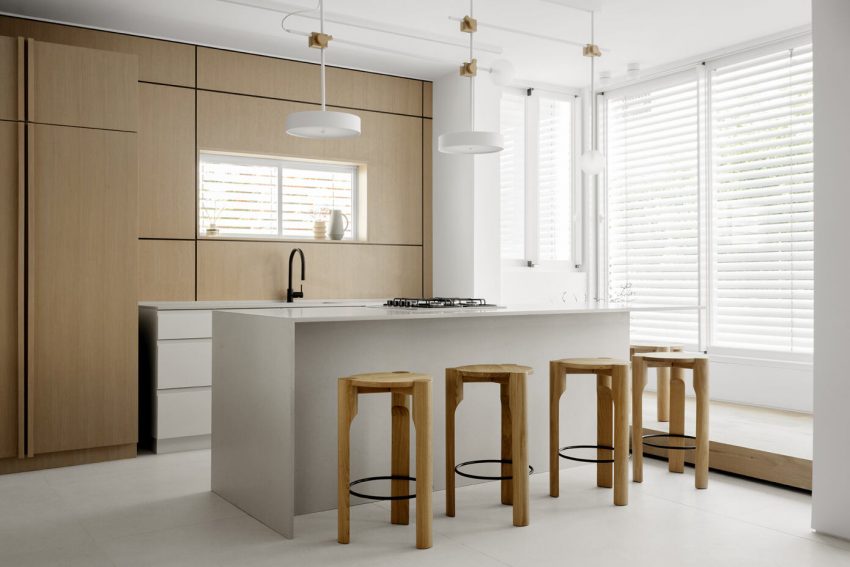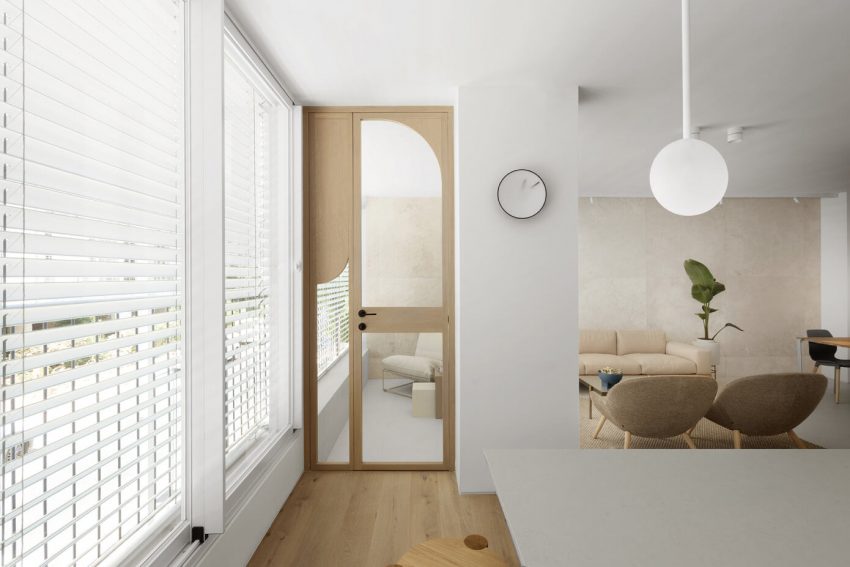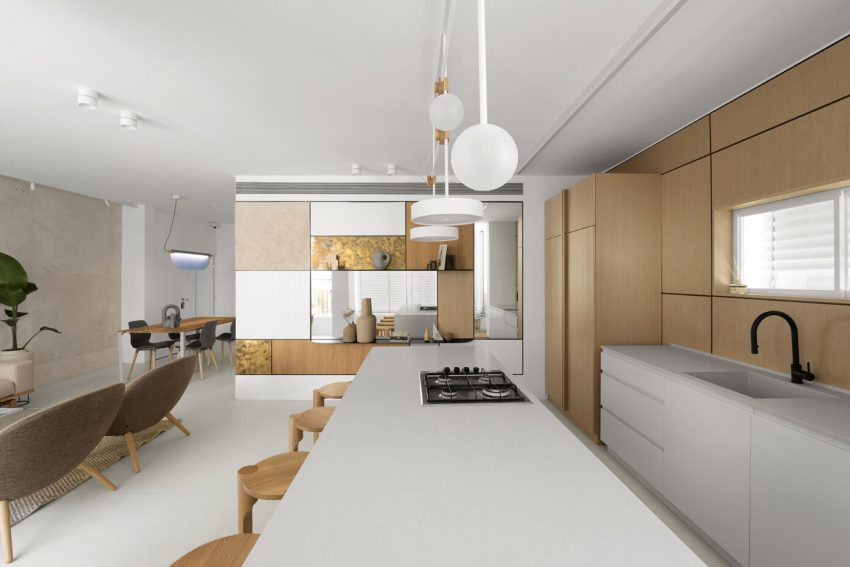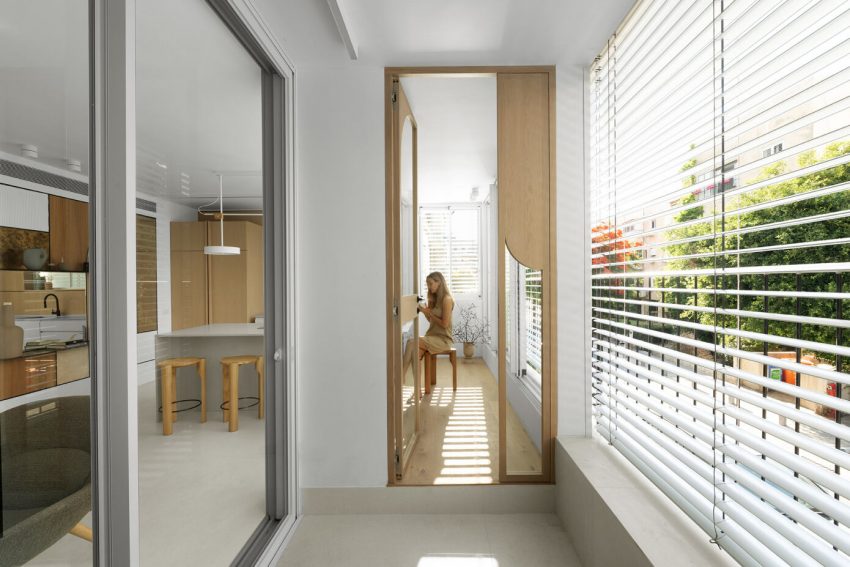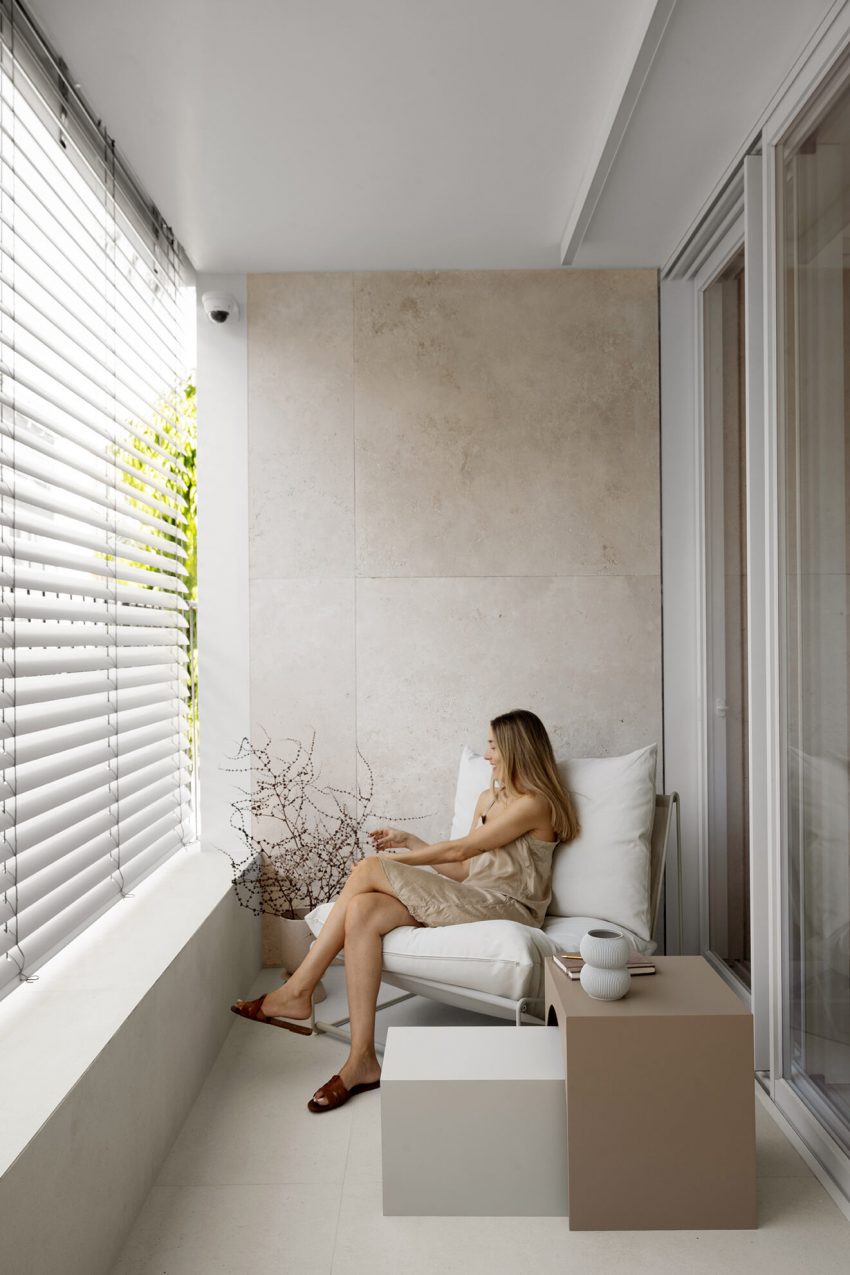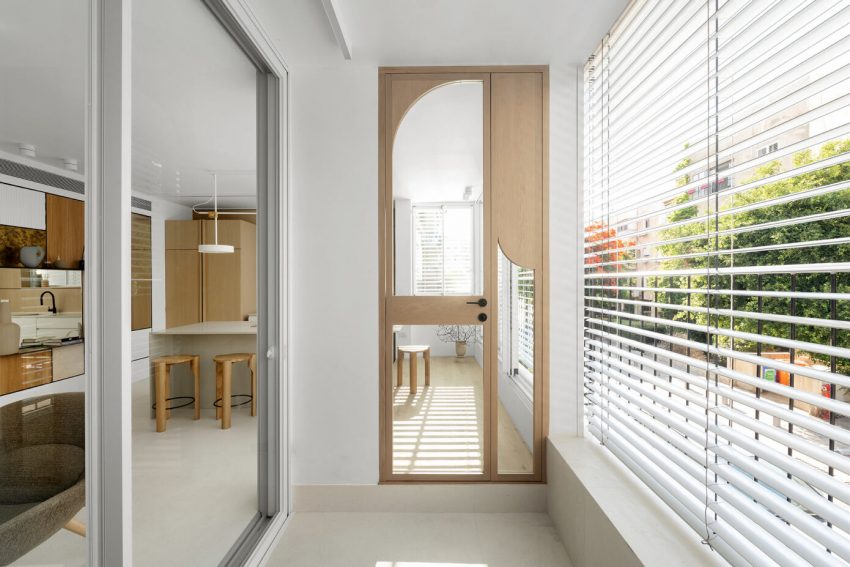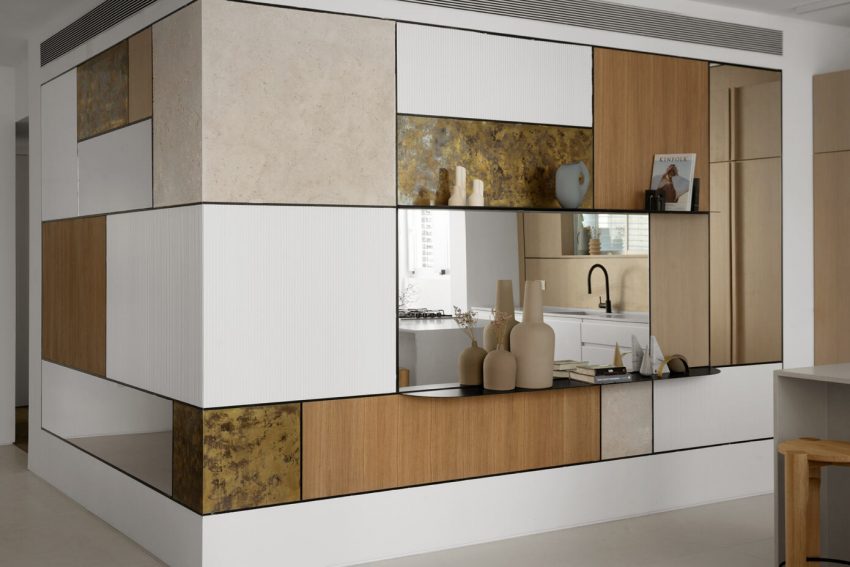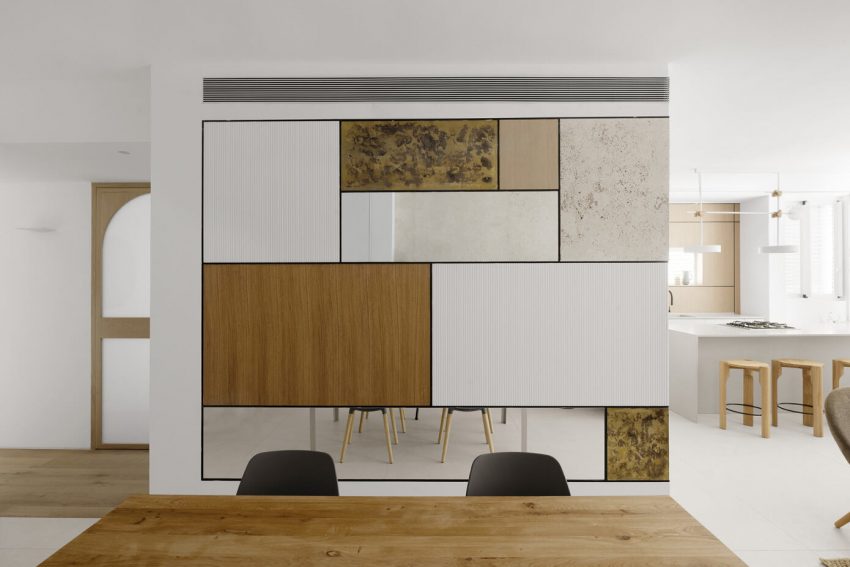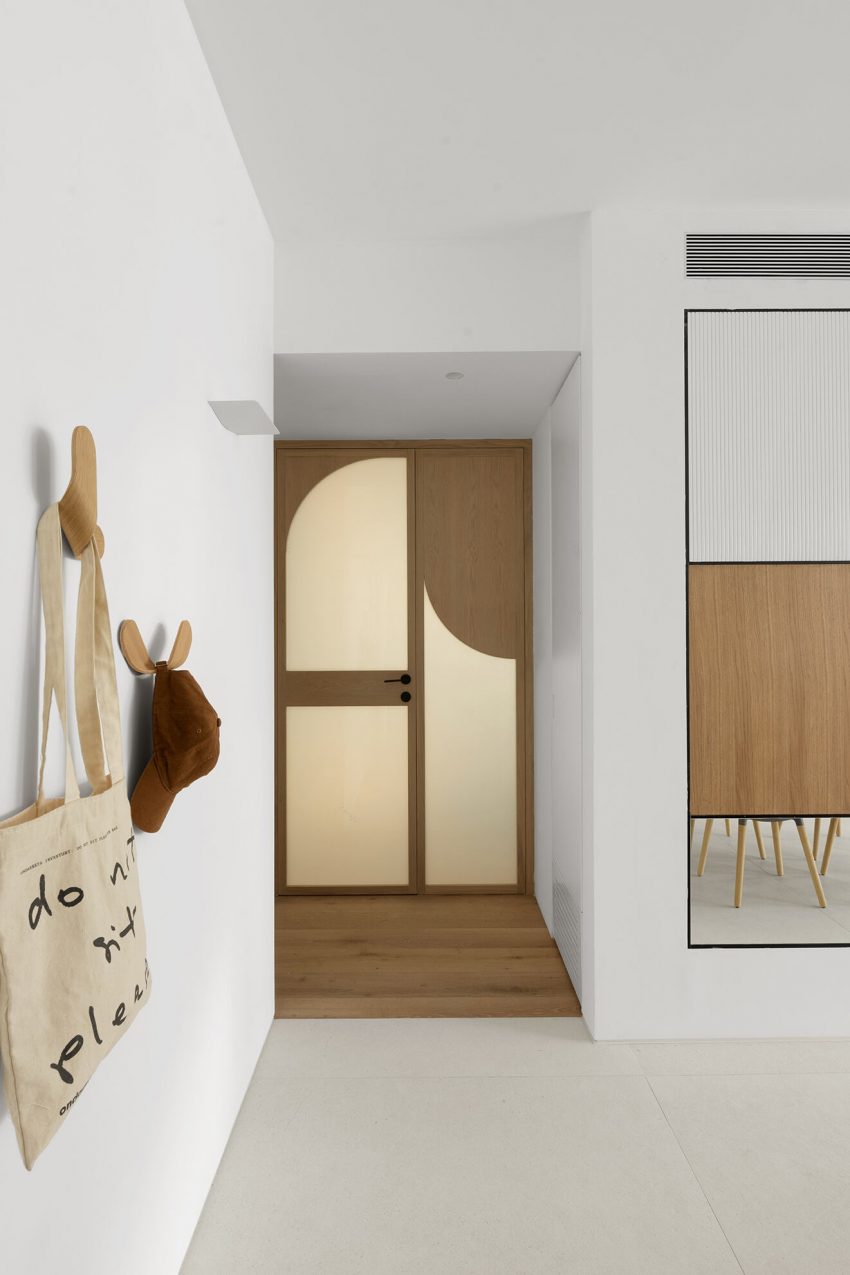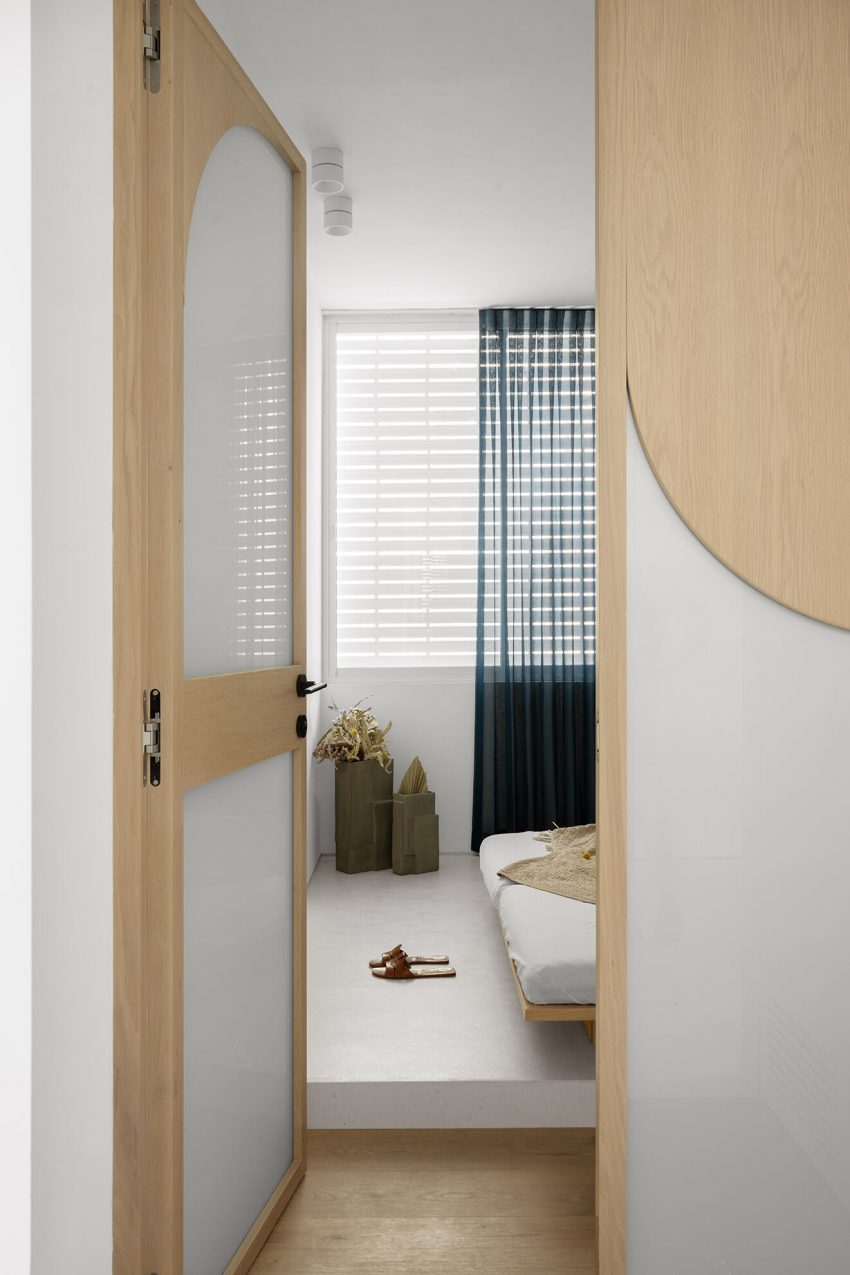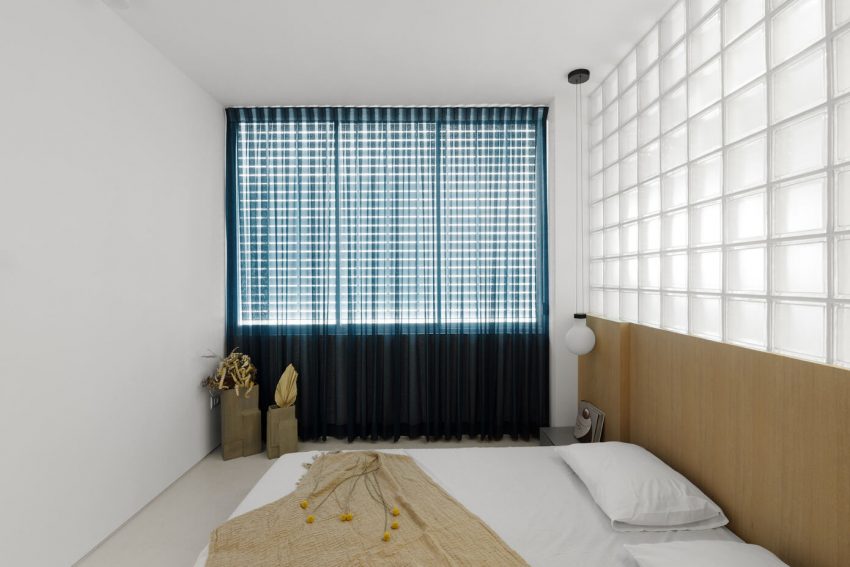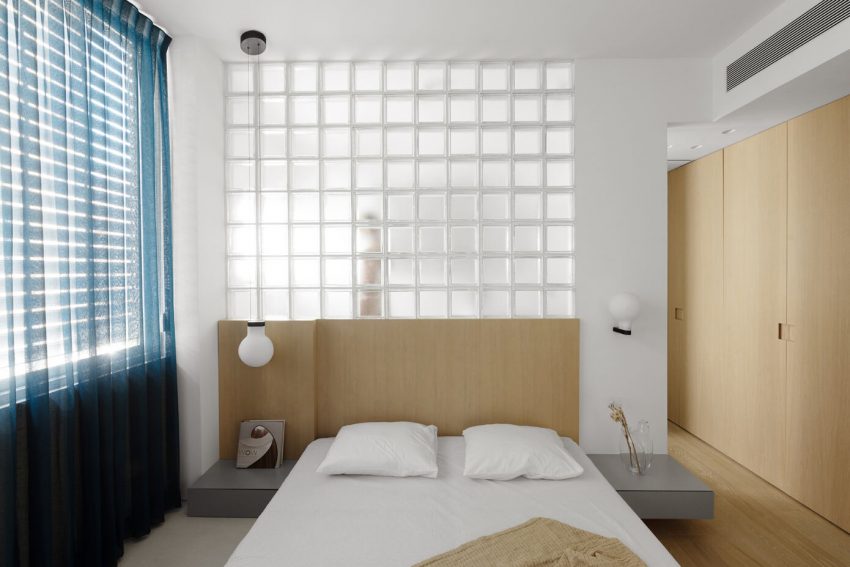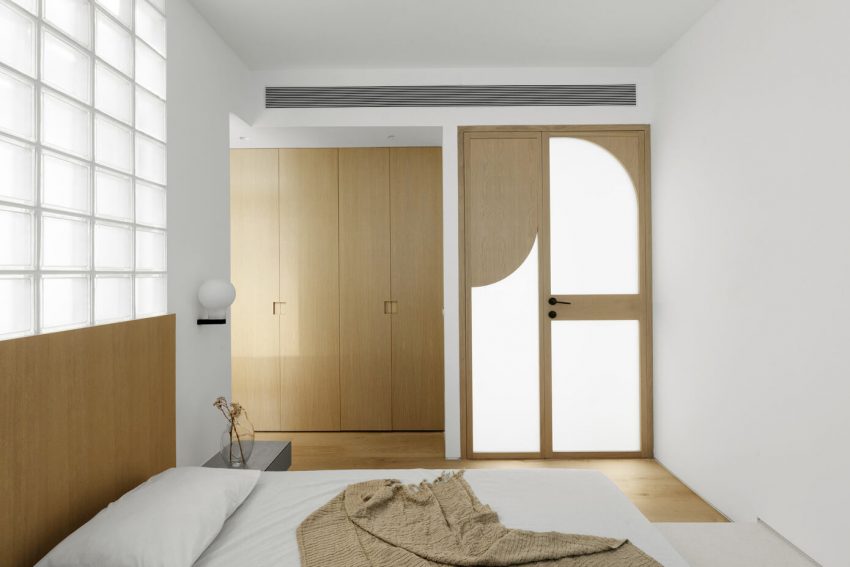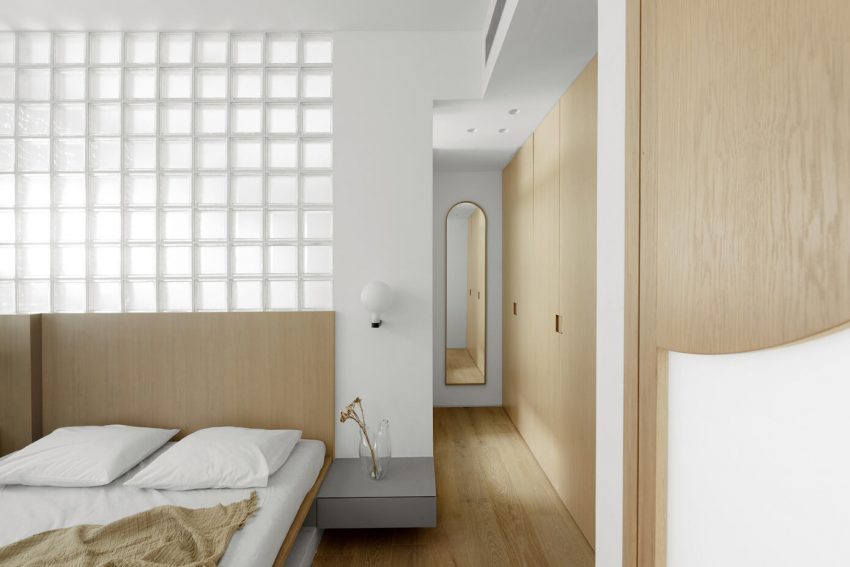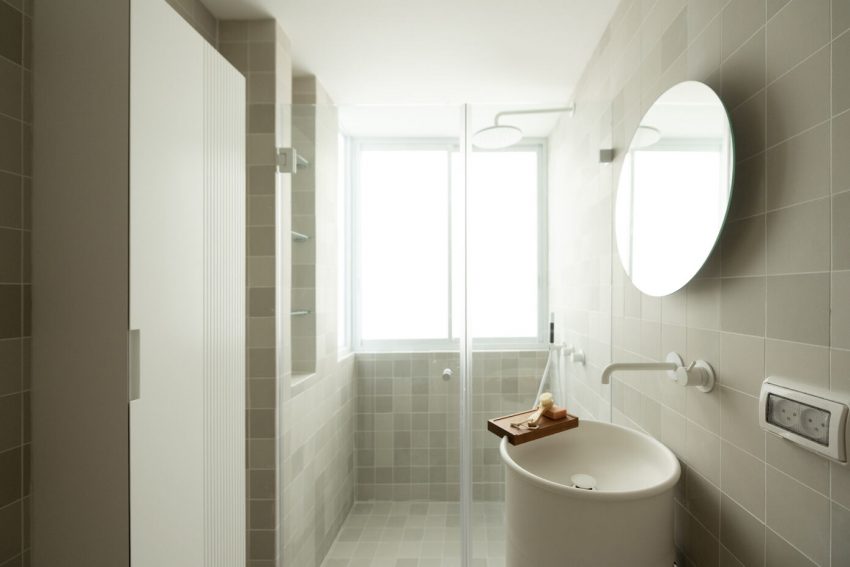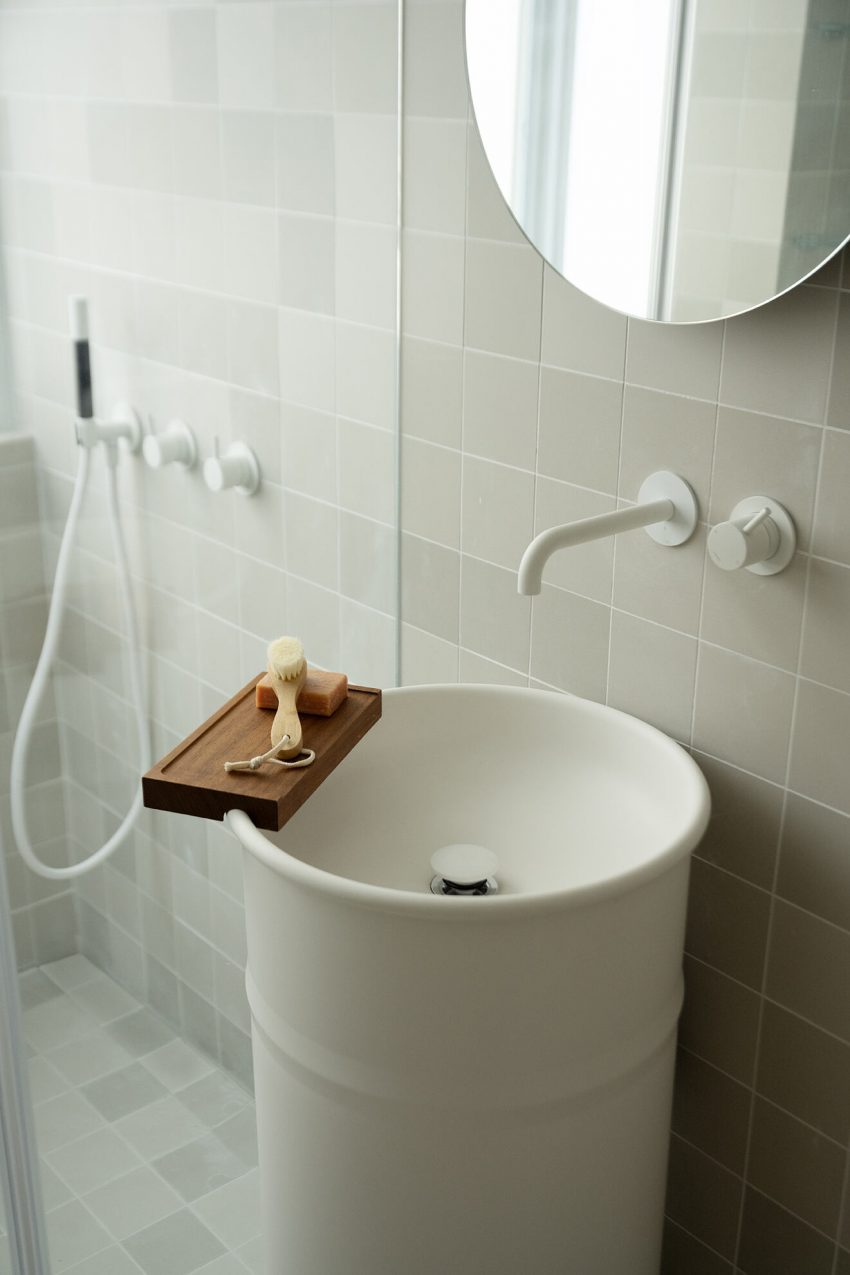 View the complete gallery