Casa Pietrina by Filippo Bombace
"After touring around the world for pleasure, study and work, a Roman crooner defines near St. Peter the new home to be shared with the partner.
The windows of the apartment look out the belfry of Santa Maria delle Grazie alle Fornaci, typical example of that overlap of styles that characterizes in the various cycles of restauration, alteration or amplification, much of the historic fabric of Rome.
In fact the facade was added in 1700 to the original plant of the century XV and in 1950 the belfry, with its chiming gives rhythm with charm at the time of the day.
The requests of the buyer were few and simple : to define a second bath and to attribute the characters of a receptive structure potential, apt in the case to accommodate couples in transit in Rome, maybe for a concert or a quick jam session.
The saxophone and the voice are the instruments of the Owner, jazz lover, and more generally of all artistic disciplines, lover of the trip, lover of the discovery, but also a lover of simple things, nature, good food, lover of healthy living mainly grown in the small home by the sea in Tuscany, or the frequent use of the bicycle as a means of locomotion.
And 'so that between trips, concerts, a canoe ride or skiing in the Alps, the project takes shape: the architectural intervention is minimal and immediately identifies the large entrance area where to obtain the new bathroom.
It is represented deliberately as a real intruder, a different volume for position and finish from the rest of the house, 'floating' on the warm oak parquet flooring laid Hungarian point detached from the ceiling to let the natural light geometry of plaster cornices and covered with a different skin, a wallpaper design based on macroscopic.
Inside the volume there are a practical closet and the new bathroom.
The bathroom remixes flavors old and new: the recovery of the tile removed by one bedroom that now draws a black&white geometric carpet, which added a gray mosaic and a ceramic wash basin still gray; a comfortable shower and the pair of sanitary complete the equipment.
The rest of the house respects the original layout scheme: the living room, kitchen, two bedrooms and another bathroom.
The project has provided the opening of a passage that puts in directed visual communication the living room and the kitchen.
We find the oak parquet laid plug Hungarian throughout the house, except for the bathrooms where we find the Carrara marble or tile already described.
Some recovery complements (mirrors console, clocks, etc.) alternate to design furnishing of the actual industrial production complete the house, but always with harmony, as the handfuls of musical notes or how the owner succeeds to wrap you in his 'solos."
Photos courtesy of Filippo Bombace Architect & Serena Eller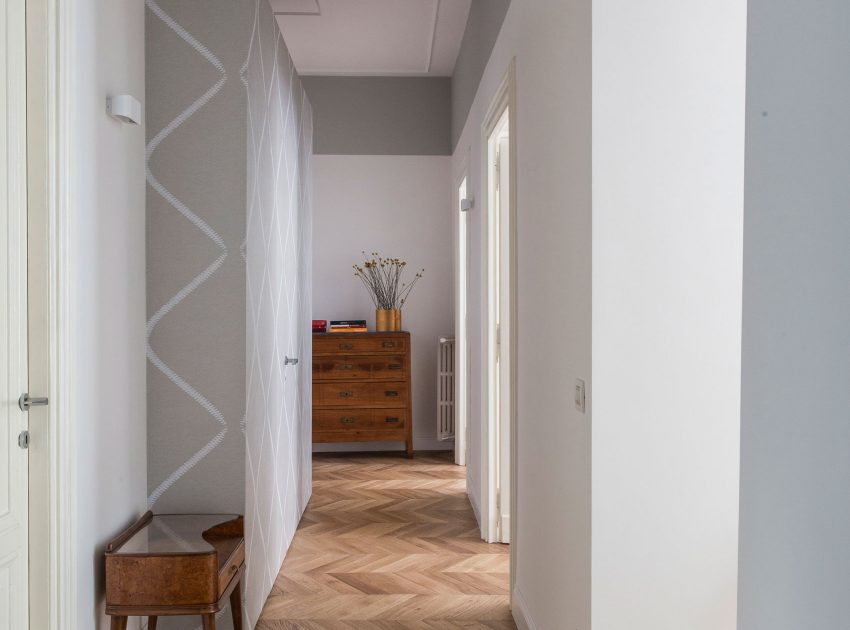 View more: A Contemporary Apartment for a Young Couple, an Interior Designer and a Graphic Designer in Jaffa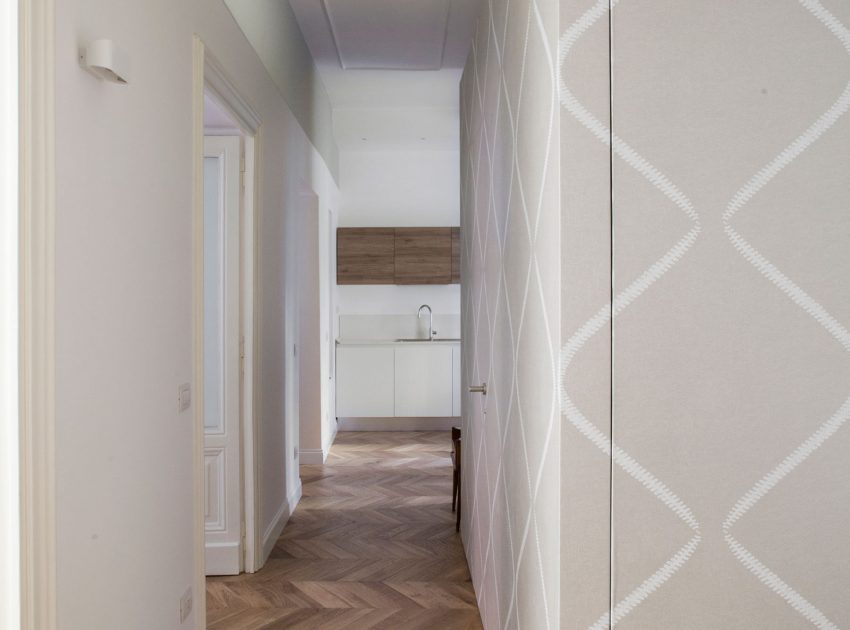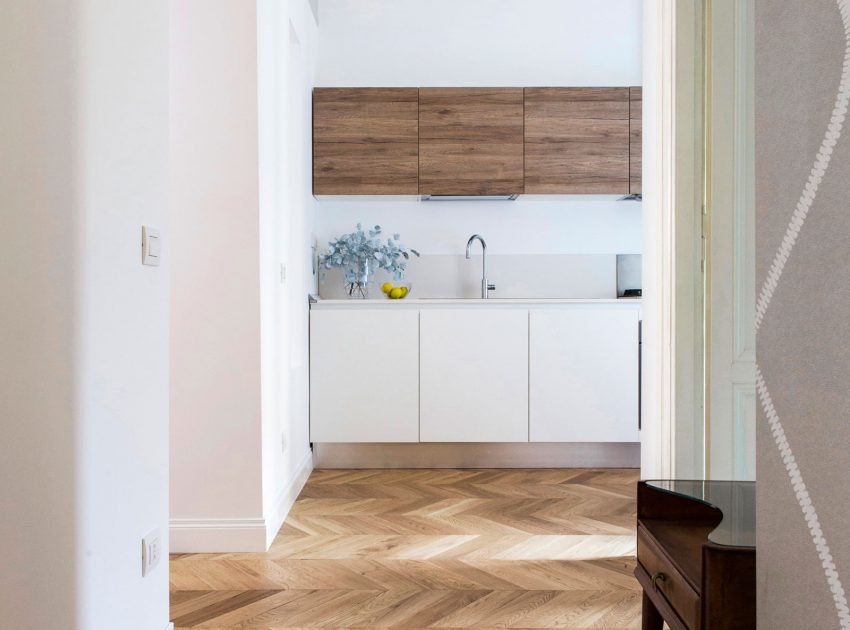 Related: A Small Modern Flat with Personal Touch and Patterned Wallpapers in London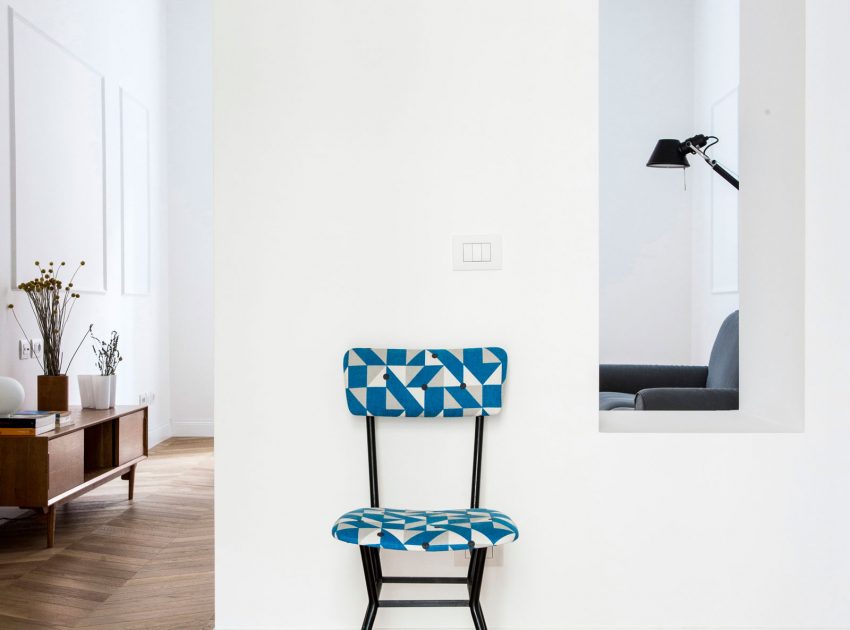 Here: A Stunning and Functional Apartment with Minimalist Style in St. Petersburg, Russia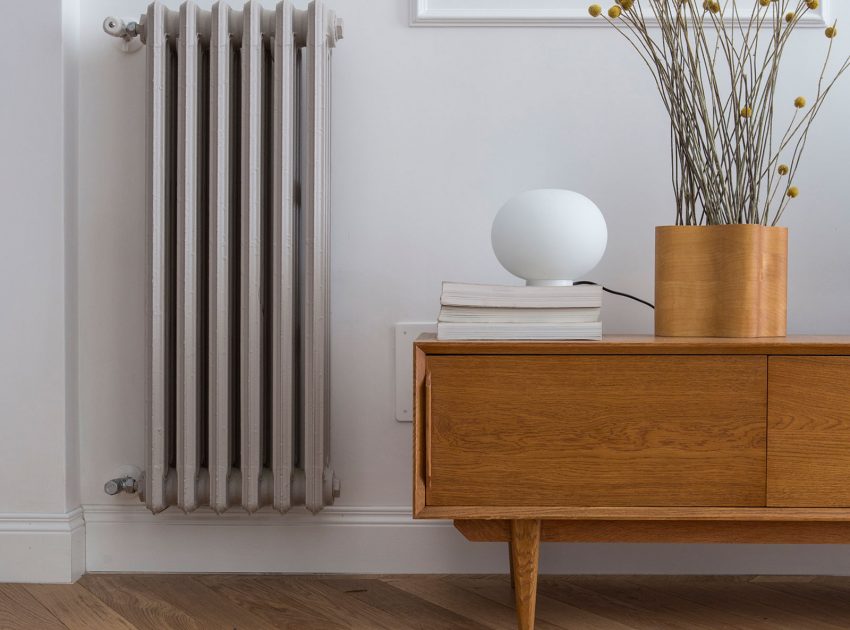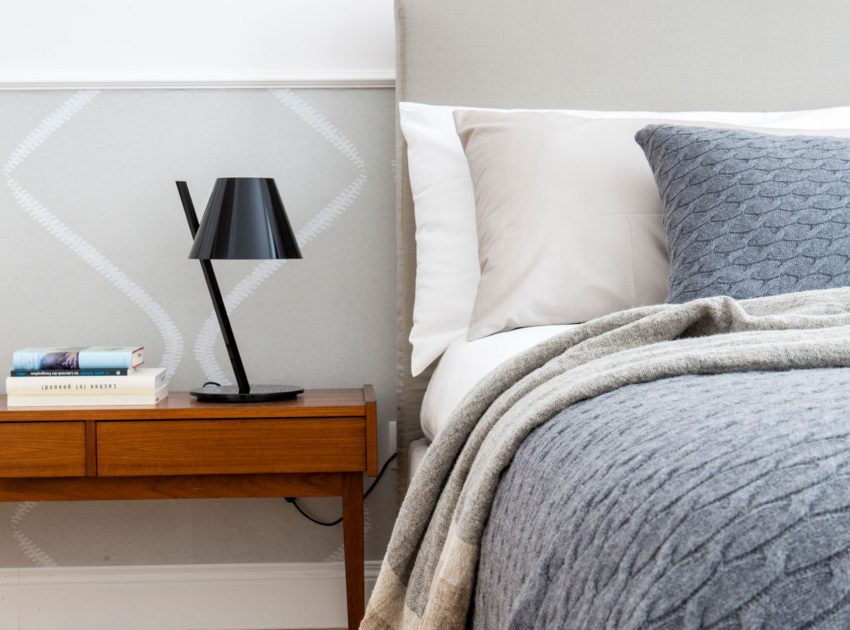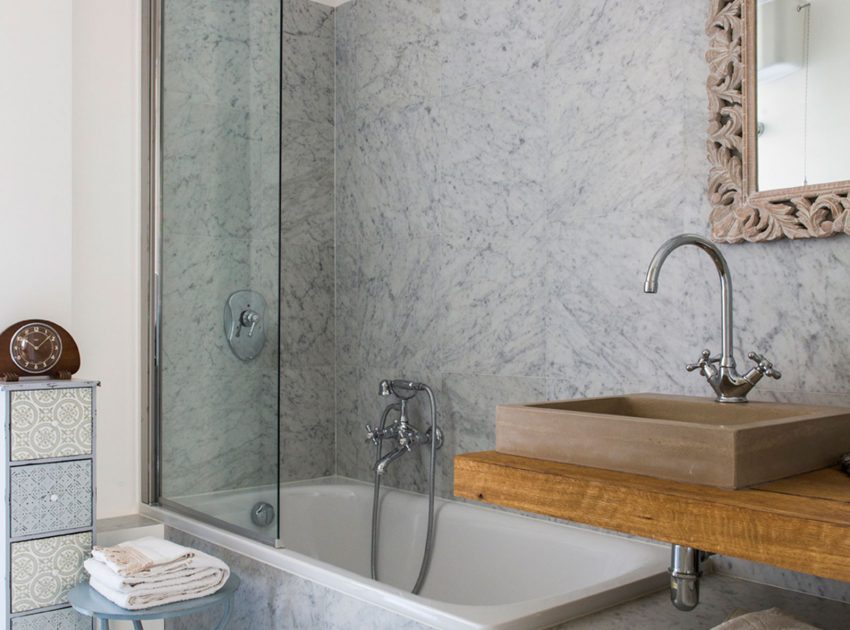 Read also: A Spacious and Practical Apartment with Modern Look in Mumbai, India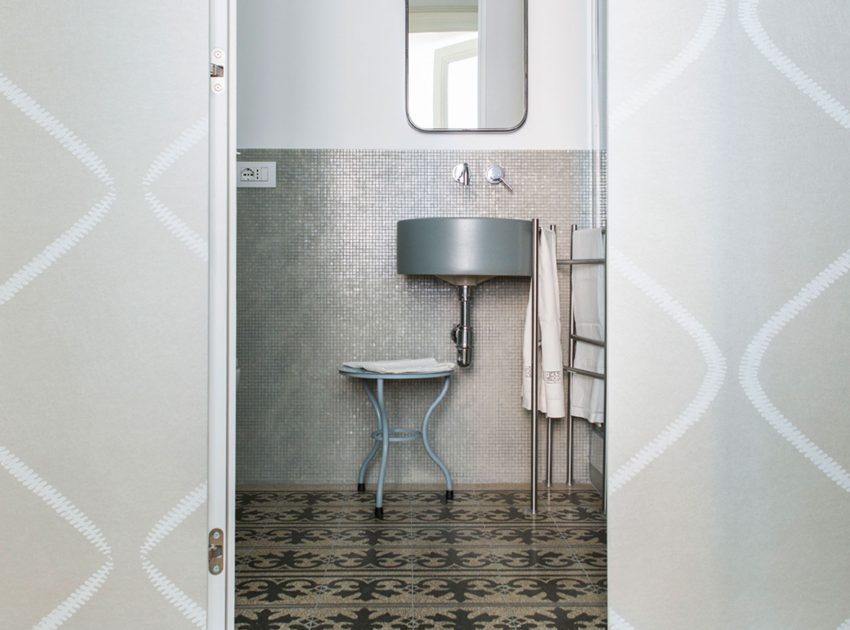 View the complete gallery