River House by Suyama Peterson Deguchi
"River House is a serene shelter embracing the natural beauty of the rugged mountain area. The complex program for a retired couple included a guest wing and extended outdoor living areas. The site is located within an older cul-de-sac development above a meandering river and the challenge was to build a private oasis in this dense setting with a connection to the river and the surrounding scenic mountains.
An elongated concrete wall on the north side provides a structural backbone for the composition. All program elements were located on or below grade and under a sheltering shed roof to enhance the sense of protection in this sometimes harsh environment. Concrete was chosen as the dominant material for its durability and because it aesthetically anchors the design to the site. While visually extending the interior spaces and creating outdoor rooms, the raw materiality of the concrete sets up a compositional base for the remaining wood, glass, metal and plaster finishes.
When approached from the street, the house is very understated and minimal. Upon entering the house through the conceptual front door (gate), one finds a rich sequence of spaces, bounded by concrete and plantings. Here, the division between inside and outside first becomes blurred. This sense of uncertainty extends through the airlock entry to the interior of the main space. The synergy of the landscape architecture, art and furnishings contribute to the serene sense of place."
Photos by: Suyama Peterson Deguchi & Aaron Leitz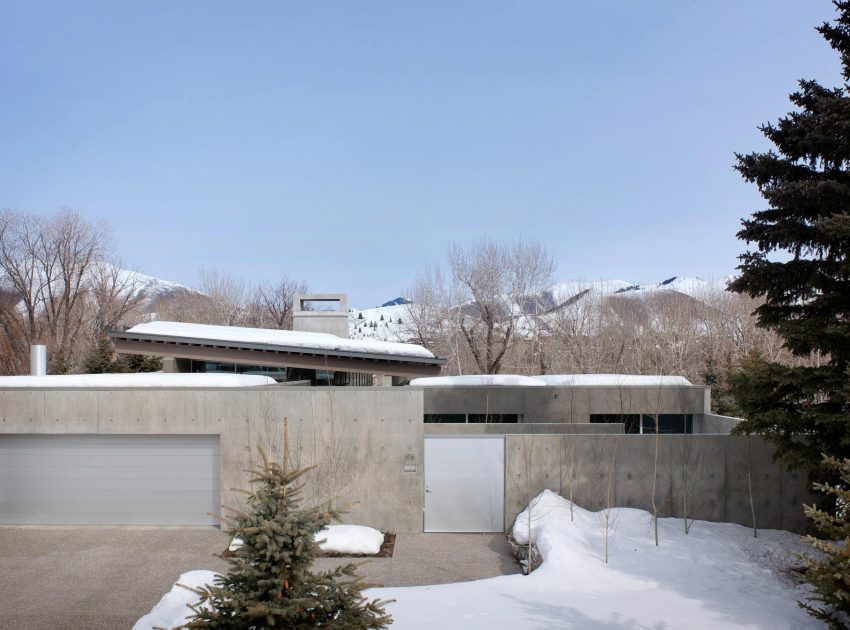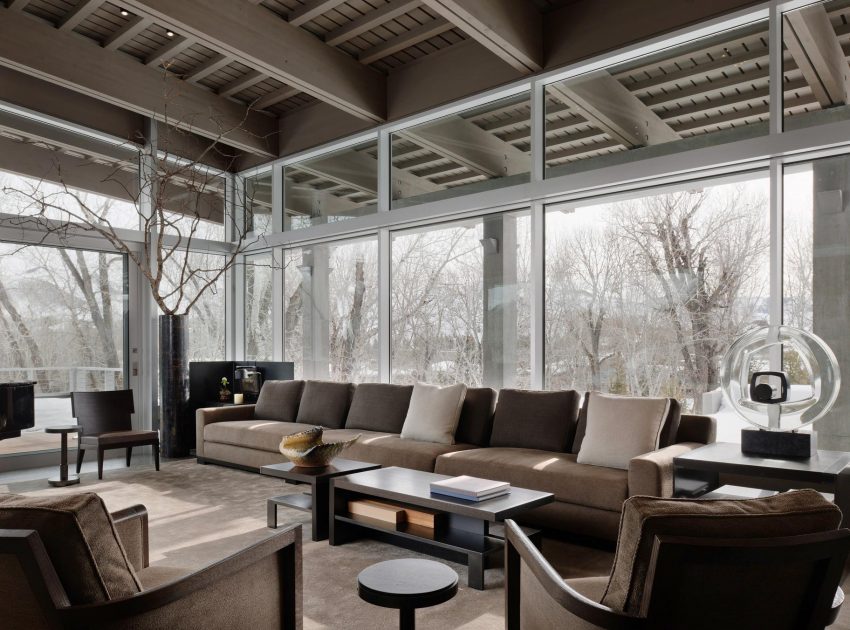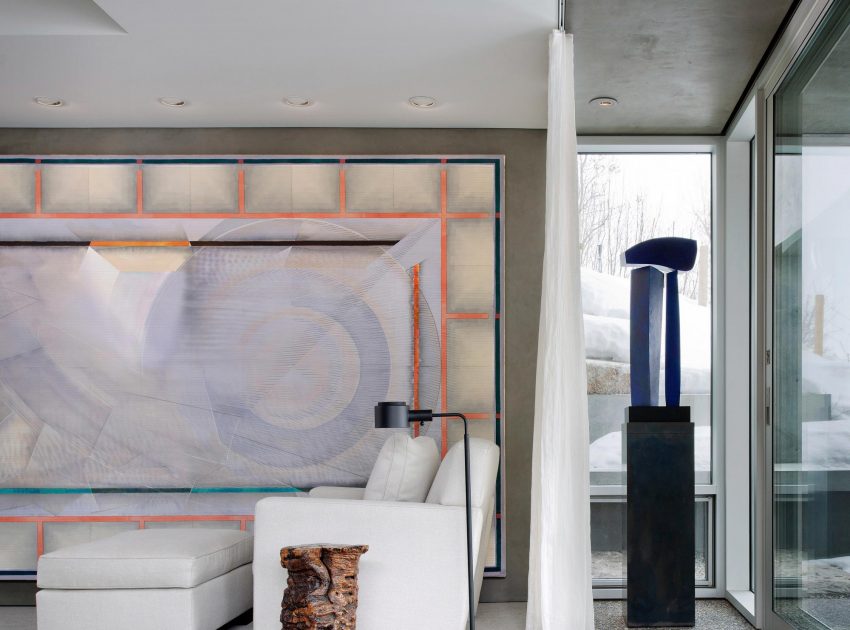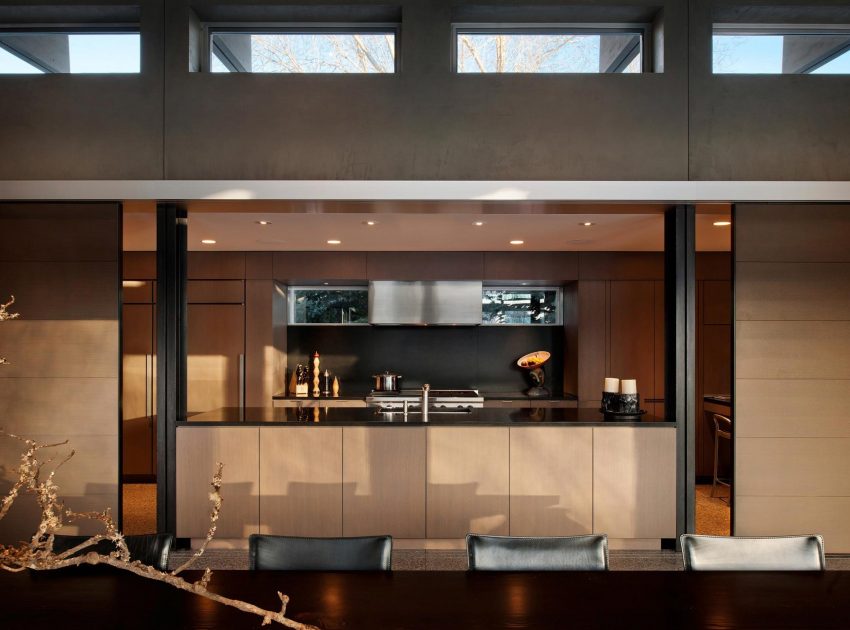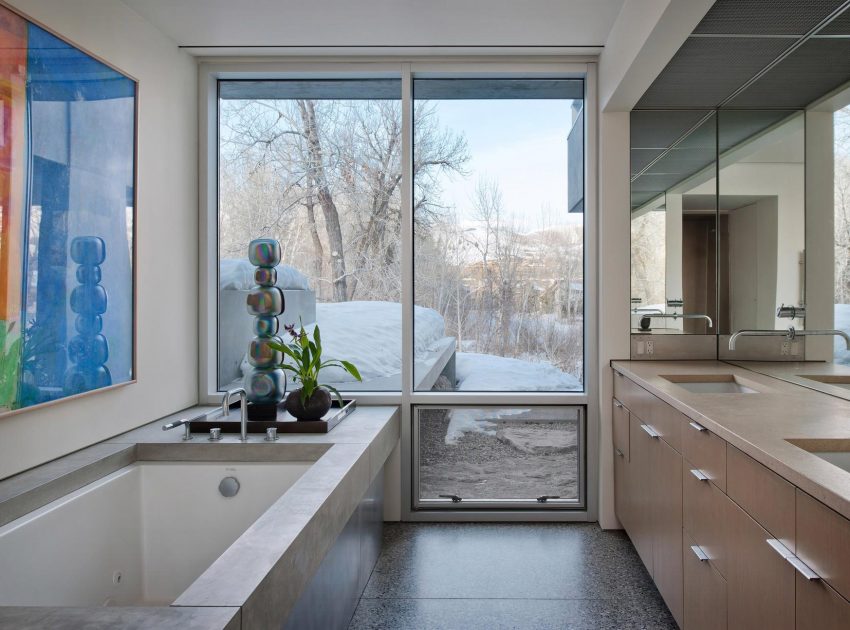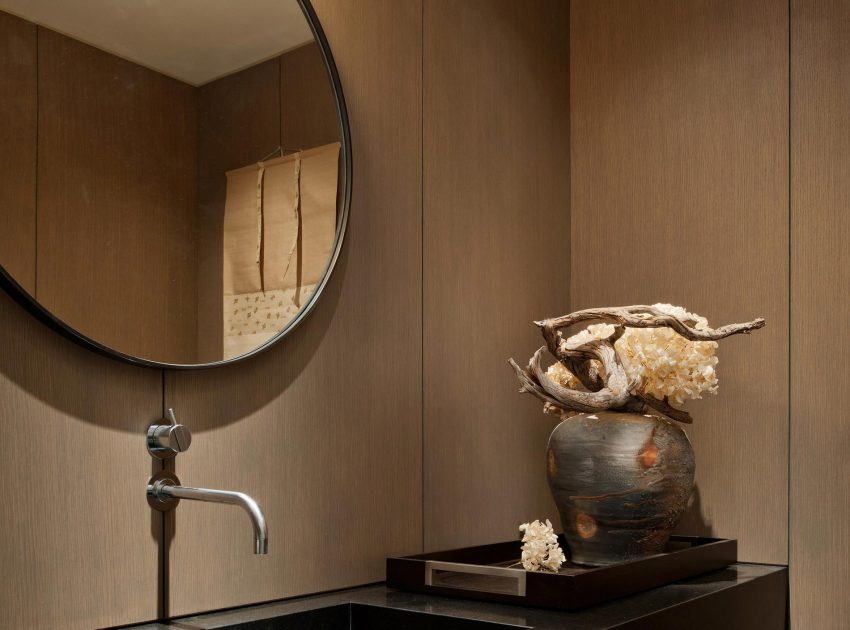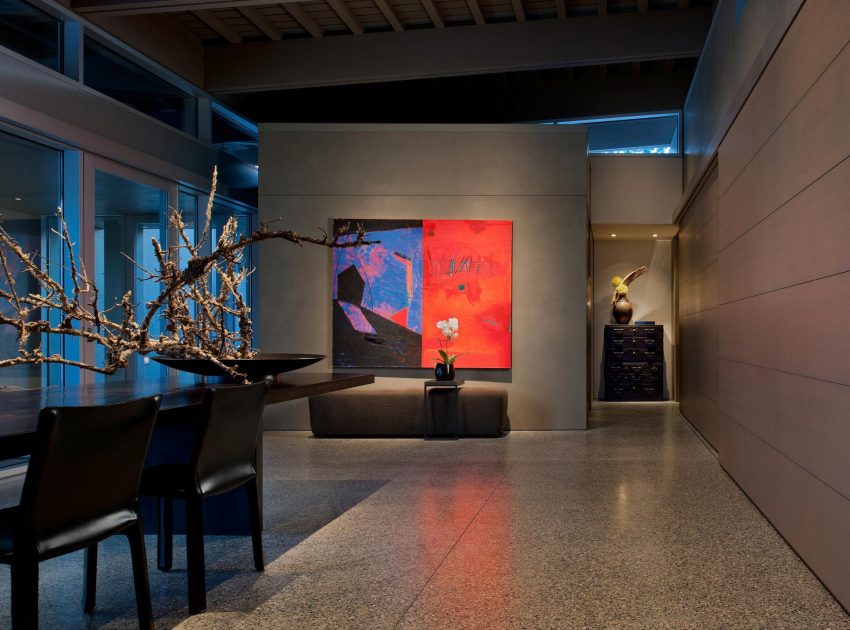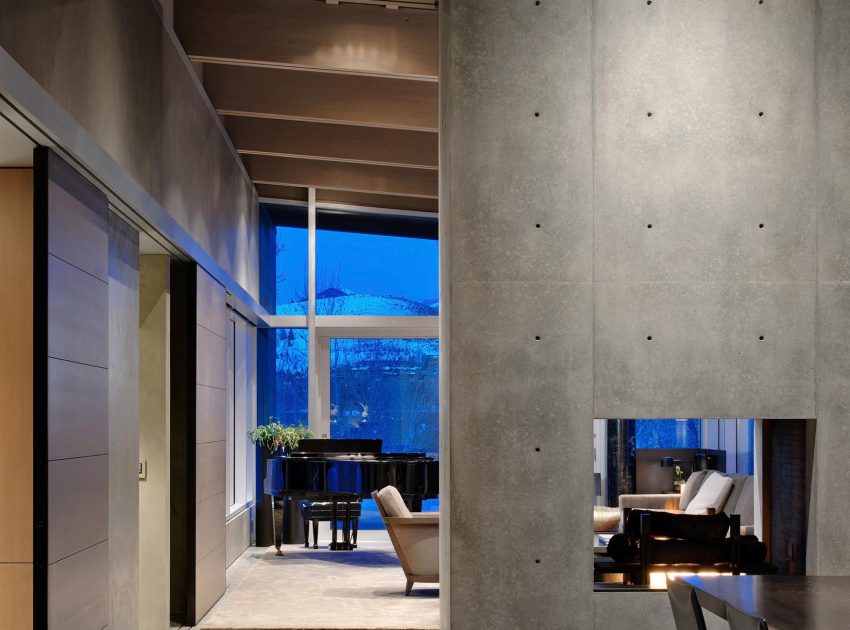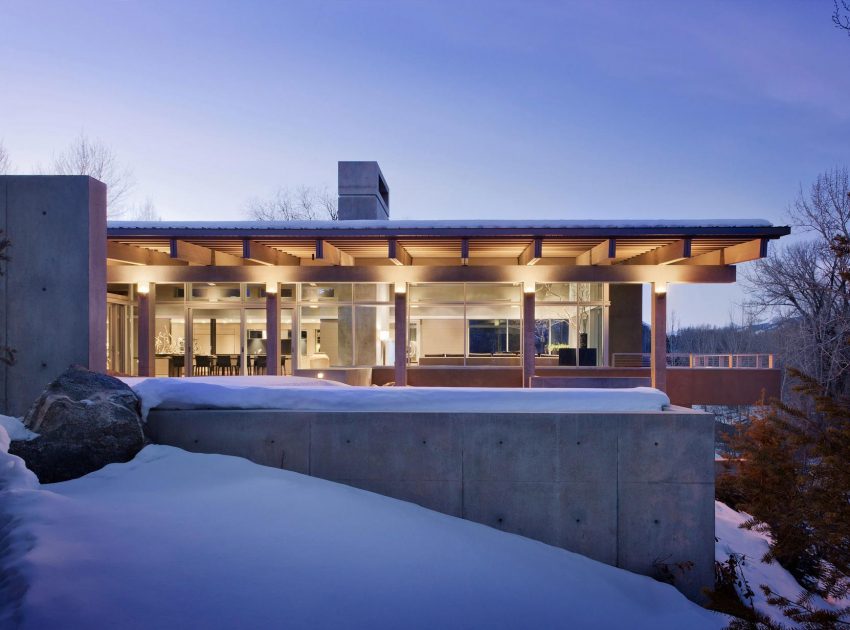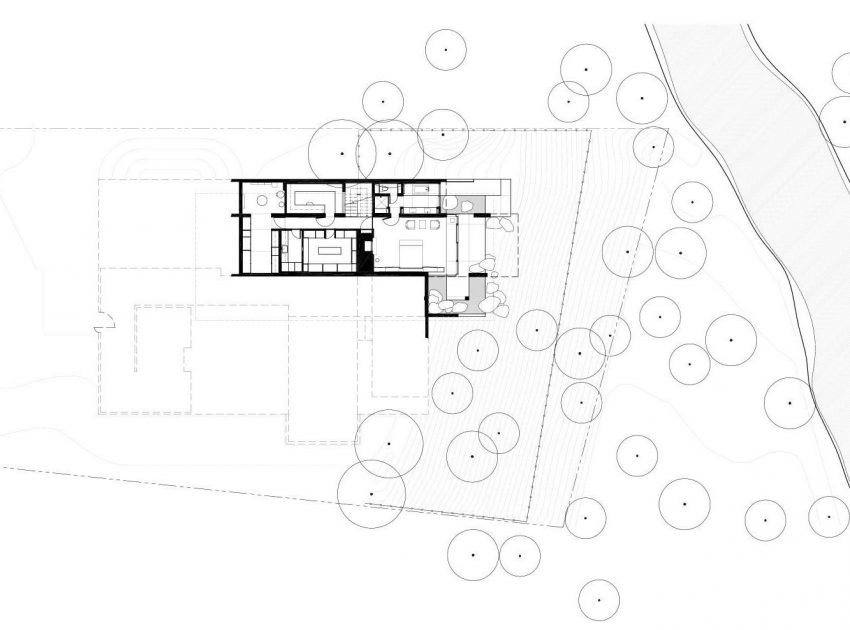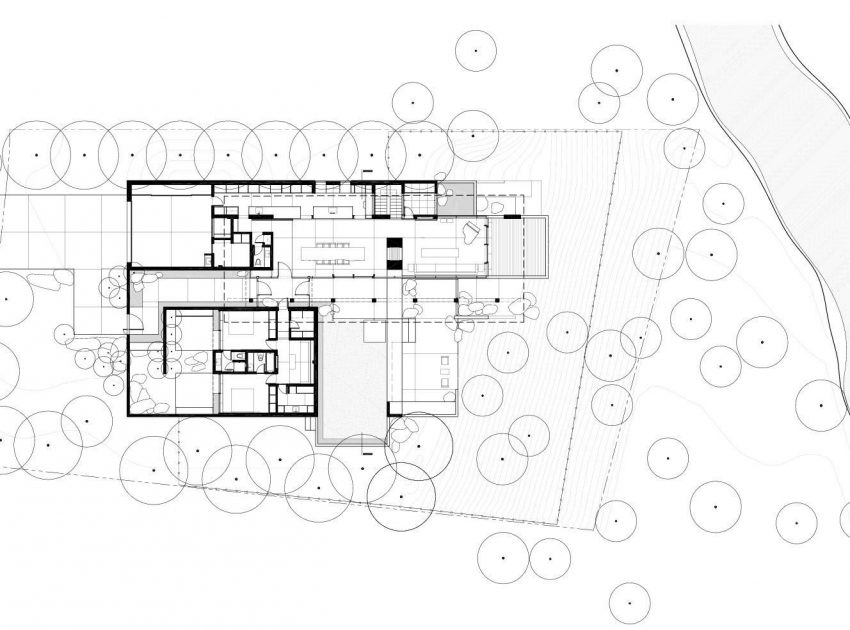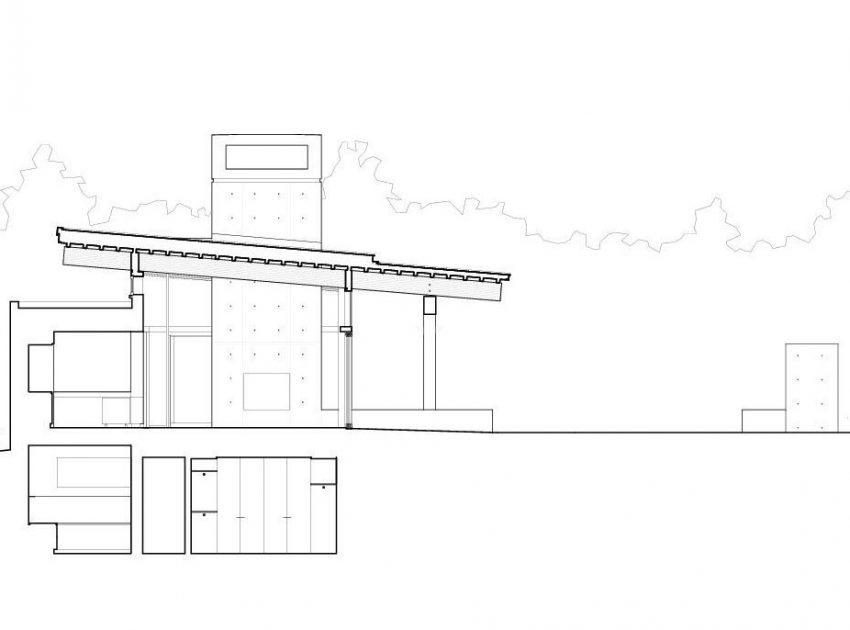 View the complete gallery