Holland Park Avenue by DOSarchitects
"This beautiful Grade II listed home was a real labour of love for us at Dos Architects. Our client wanted to update this four-storey, 500 square metre Georgian house keeping its original quirks while creating a perfect family home – with all the latest creature comforts – which would simultaneously form the ideal backdrop for a truly spectacular art collection.
Having been originally built by a renowned artist, natural light is at the heart of the construction, and our aim was to perfectly complement this with cleverly installed and complimentary artificial lighting throughout.
Because the façade is untouchable, we set about altering the interior ceiling heights and updating the lay-out and technology throughout. On the top floor, the artist's studio has been transformed into a spectacular master bedroom, featuring the double-height vaulted windows onto the garden below. Our aim was to complement the fantastic art and our client's décor, and judging from the attention this property has since received in the press, we think we did just that."
Photos courtesy of DOSarchitects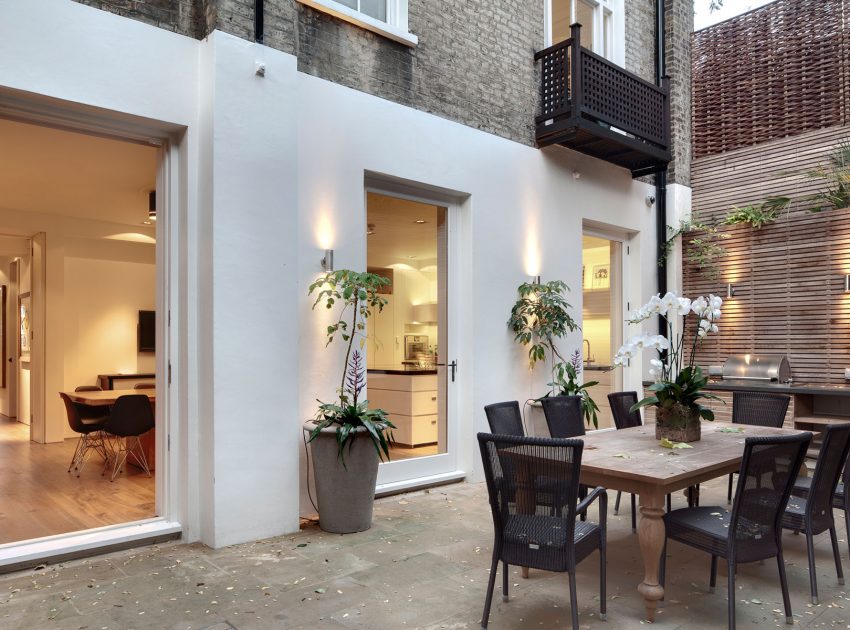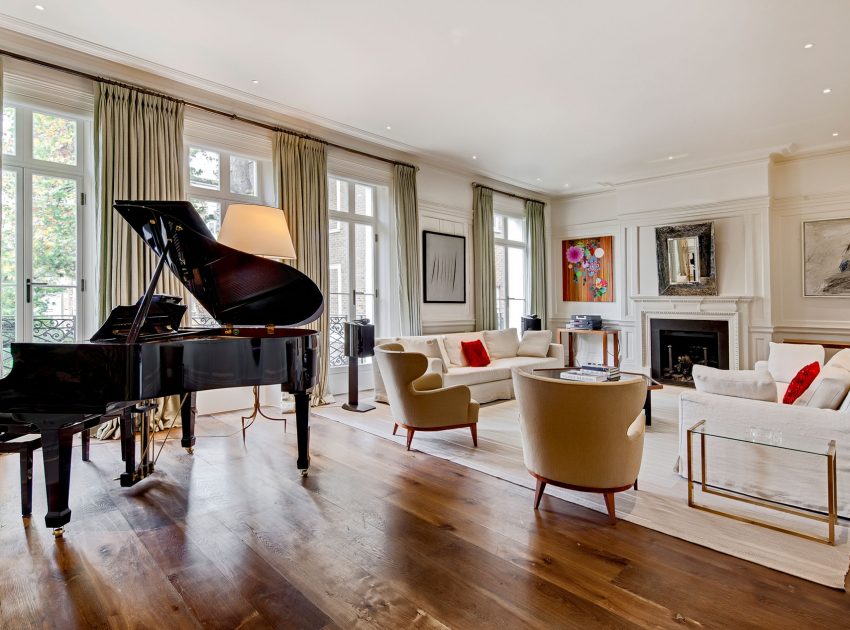 View more: A Stone House Combines Rustic Interior Elements with Modern Architecture in Piateda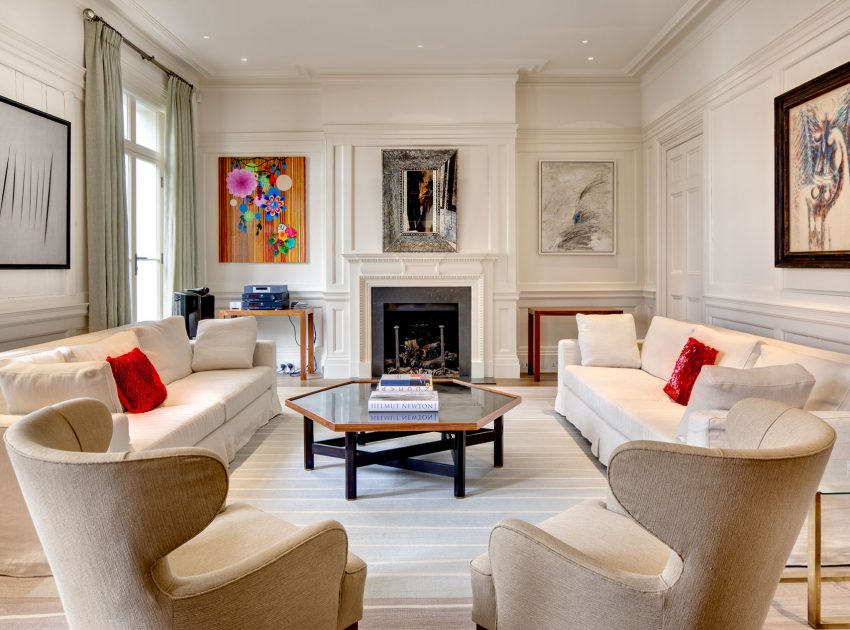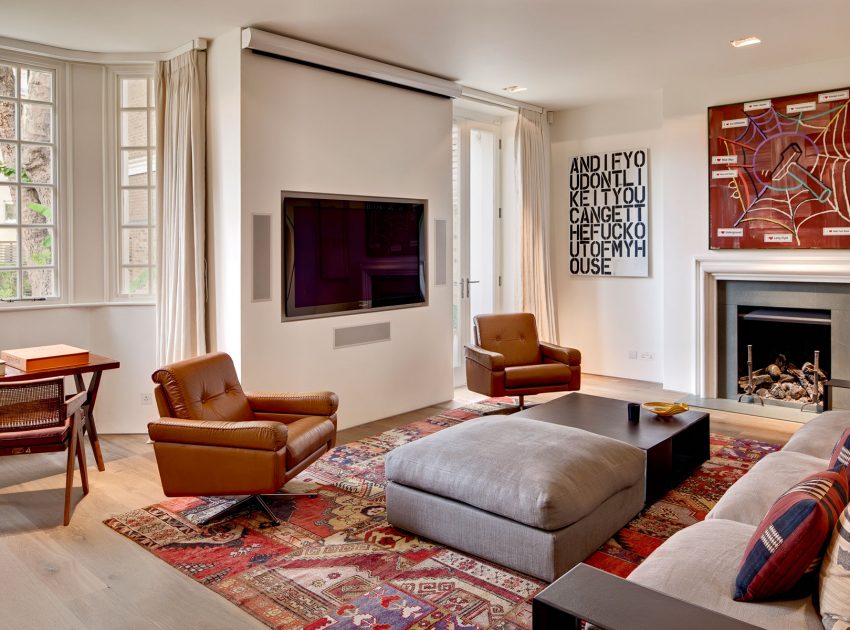 Related: A Stunning and Spacious House with Open Spaces and Natural Light in Yen So, Vietnam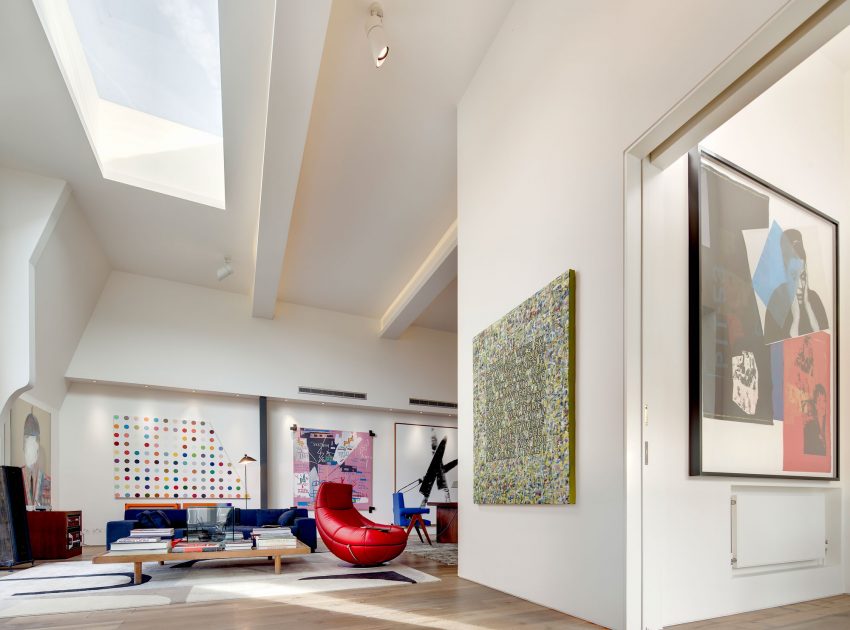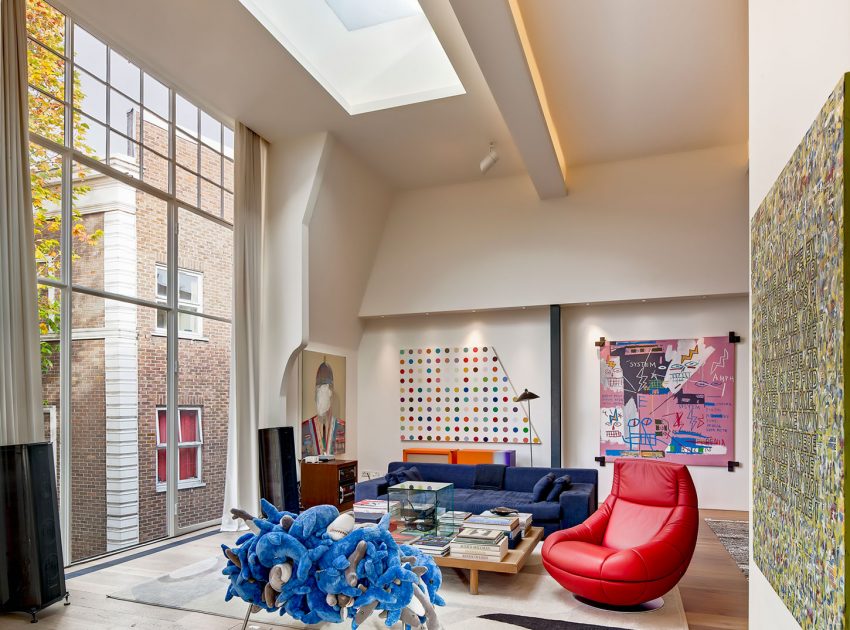 Here: A Modern Rectangular-Shaped House with Lots of Pure White in Debrecen, Hungary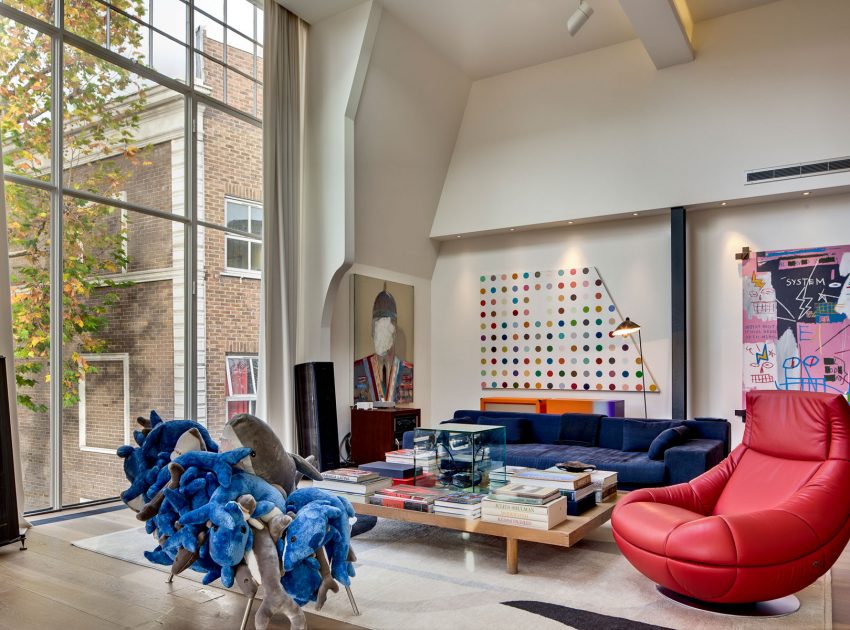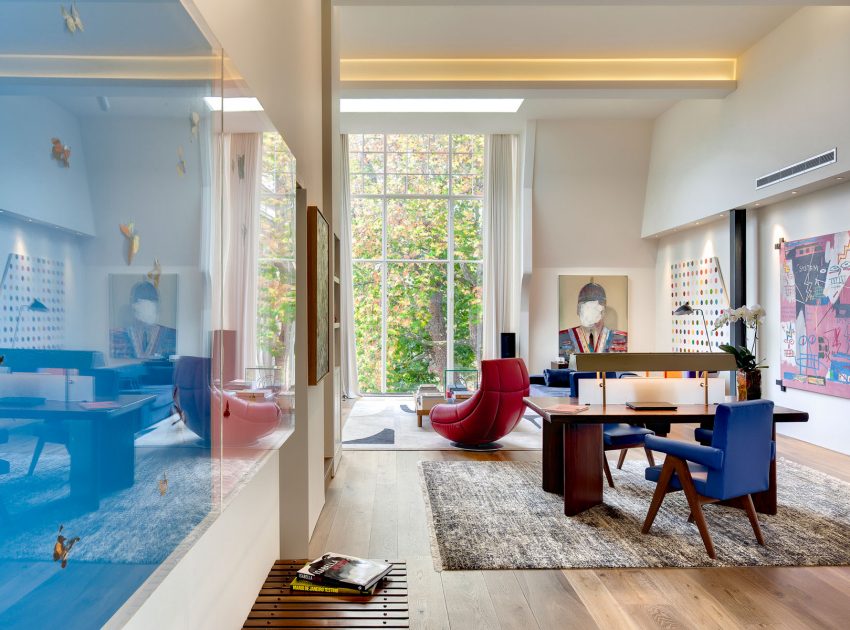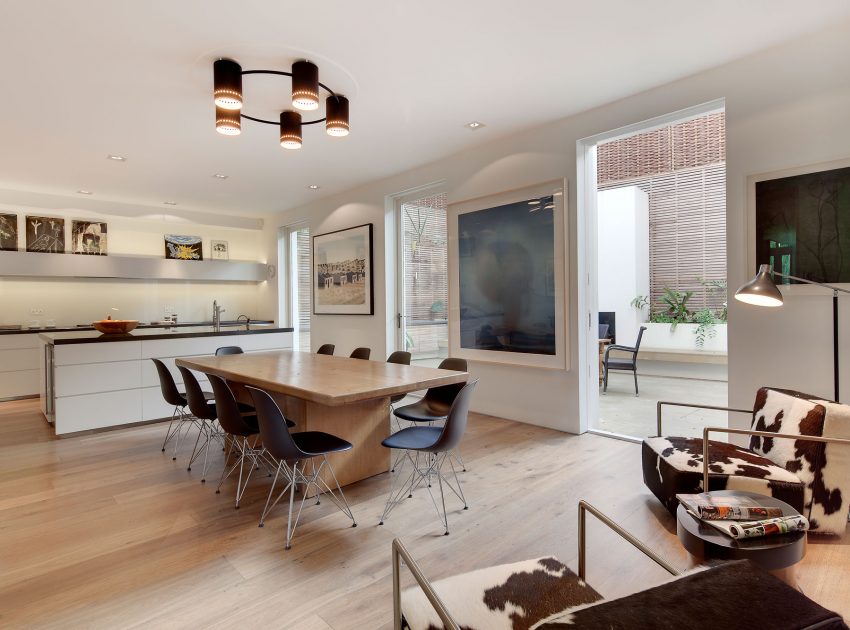 Read also: A Bright and Vibrant Contemporary Home in Toronto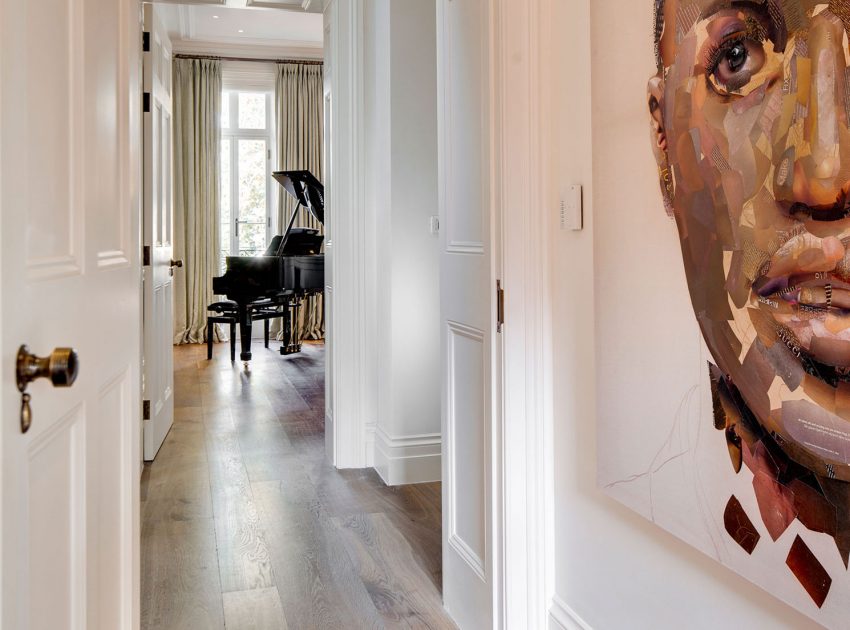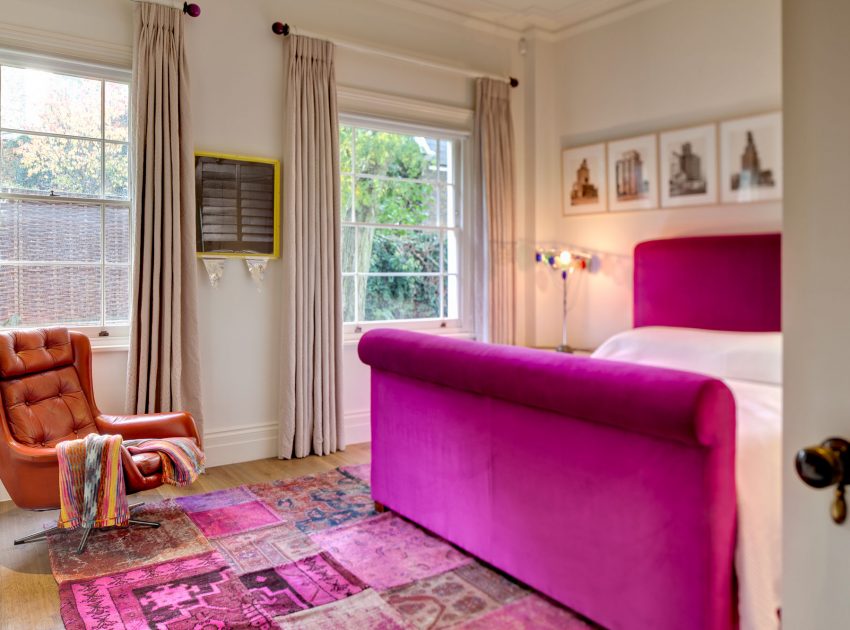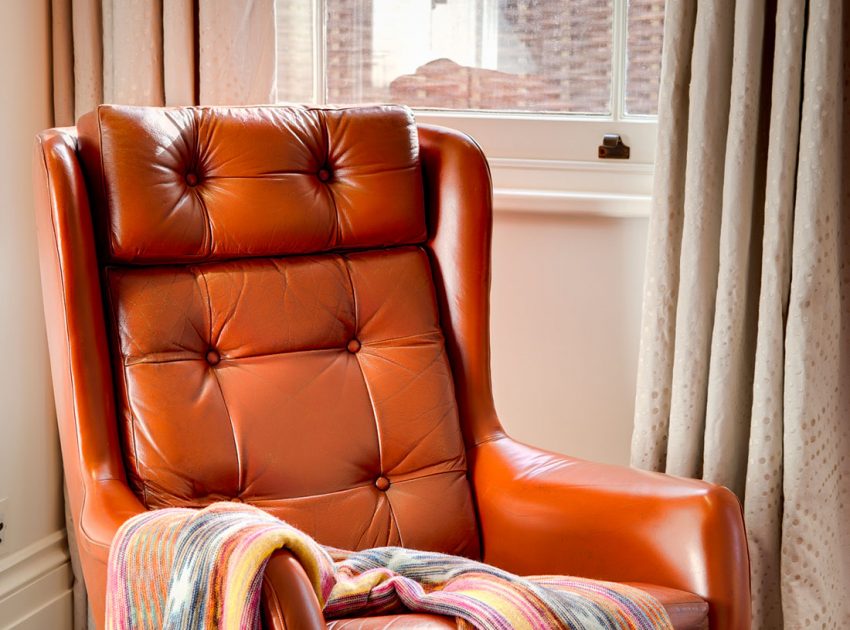 Next: An Elegant Mid-Century Modern House for a Family of Five in Lafayette, California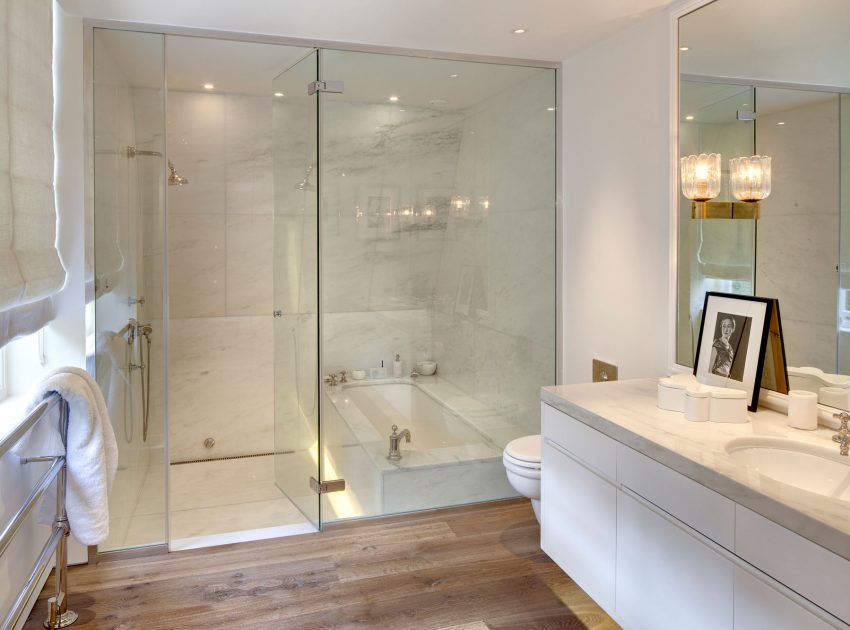 View the complete gallery