Casa WJ by Liga Arquitetura e Urbanismo
Always looking for privacy, better solar and ventilation orientations, and a view of the beautiful 6000m² places, the house was divided into two main blocks: social and private. The social consists of living, dining, and integrated kitchen, pantry, and toilet. A hall with direct access to the pantry, the social, and the corridor of the rooms, makes the transition to the private block. This one consists of a guest bedroom, children's suite, and master suite.
The common areas of this project have a hybrid feature that combines aspects of the external and internal areas, integrating with the pool area. The sliding doors are fully open, making the room look like a balcony.
The largest openings are oriented towards the south where there is less sunlight, while on the north facade there are pivoting doors to ensure cross ventilation. For the interior finishes, varied materials were specified to reflect the personality of the clients and their sons.
The House Design Project Information:
Project Name: Casa WJ
Location: Betim, Brazil
Type: Contemporary House
Designed by: Liga Arquitetura e Urbanismo
Project Year: 2019
Area: 350 m²
Responsible Architects: Bárbara Fonseca, Maria Constanza Cherulli
Landscaping: Mercado Verde Landscape Architecture
Photos courtesy of Liga Arquitetura e Urbanismo & Luiza Ananias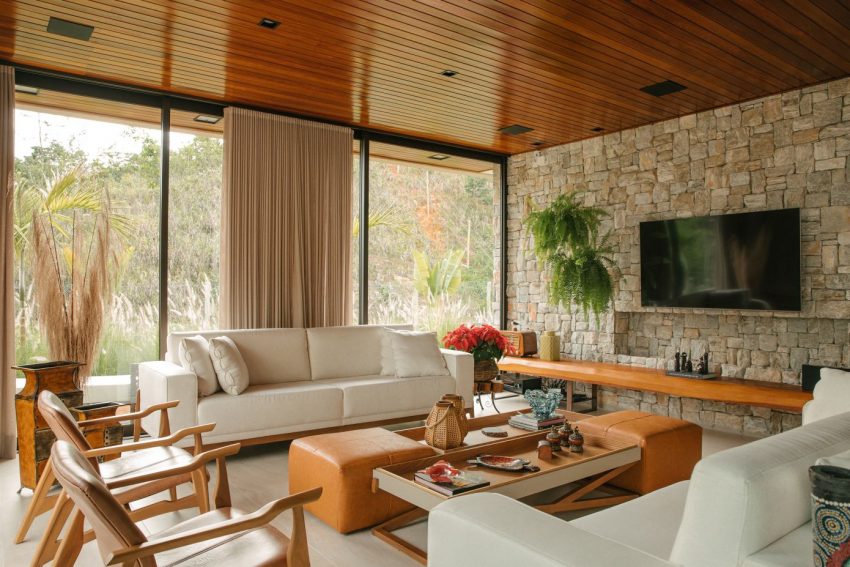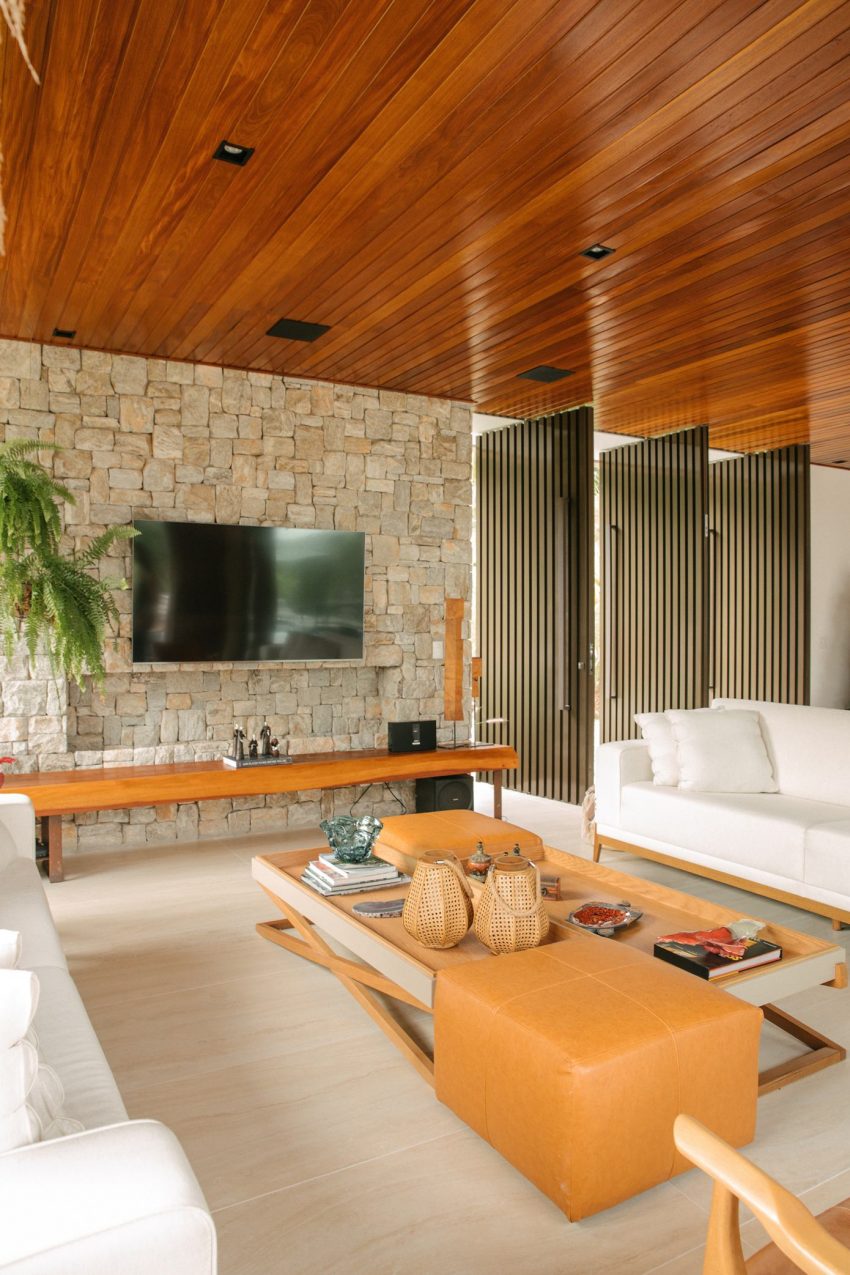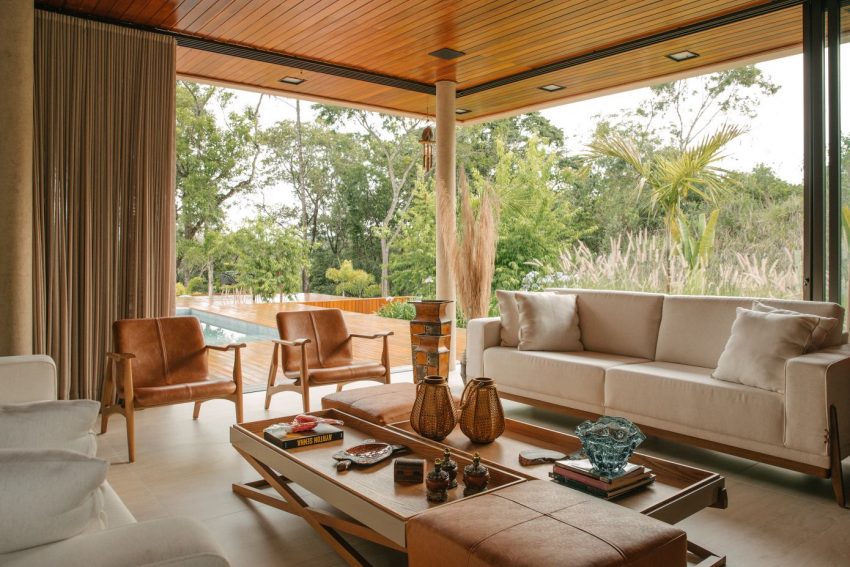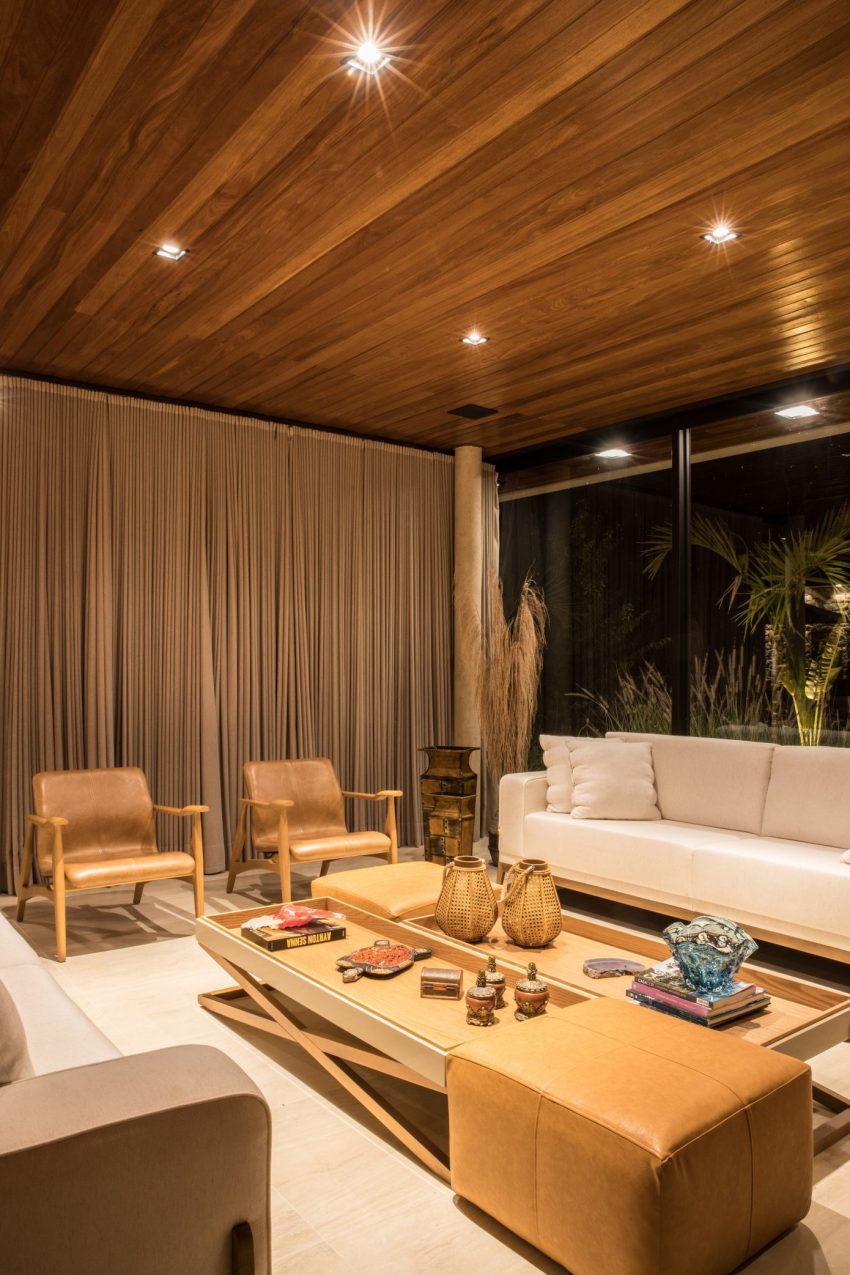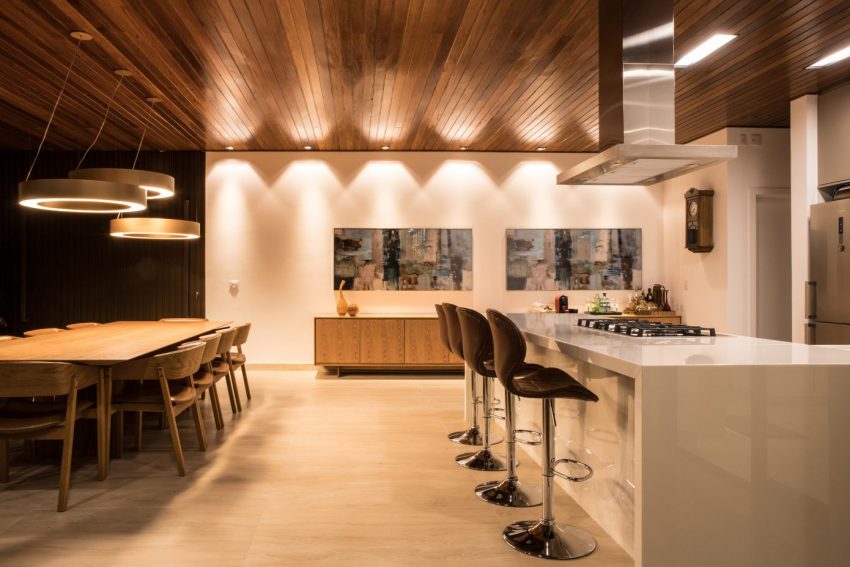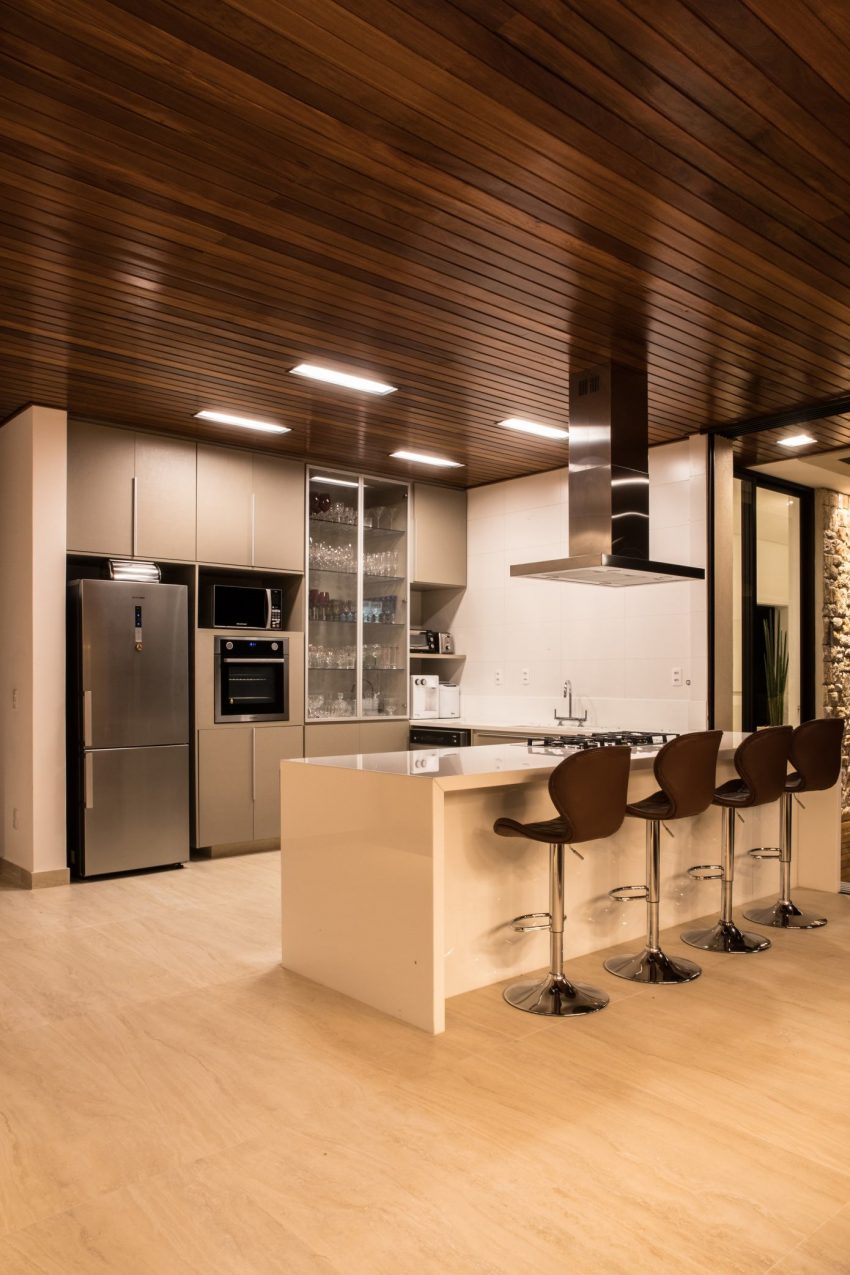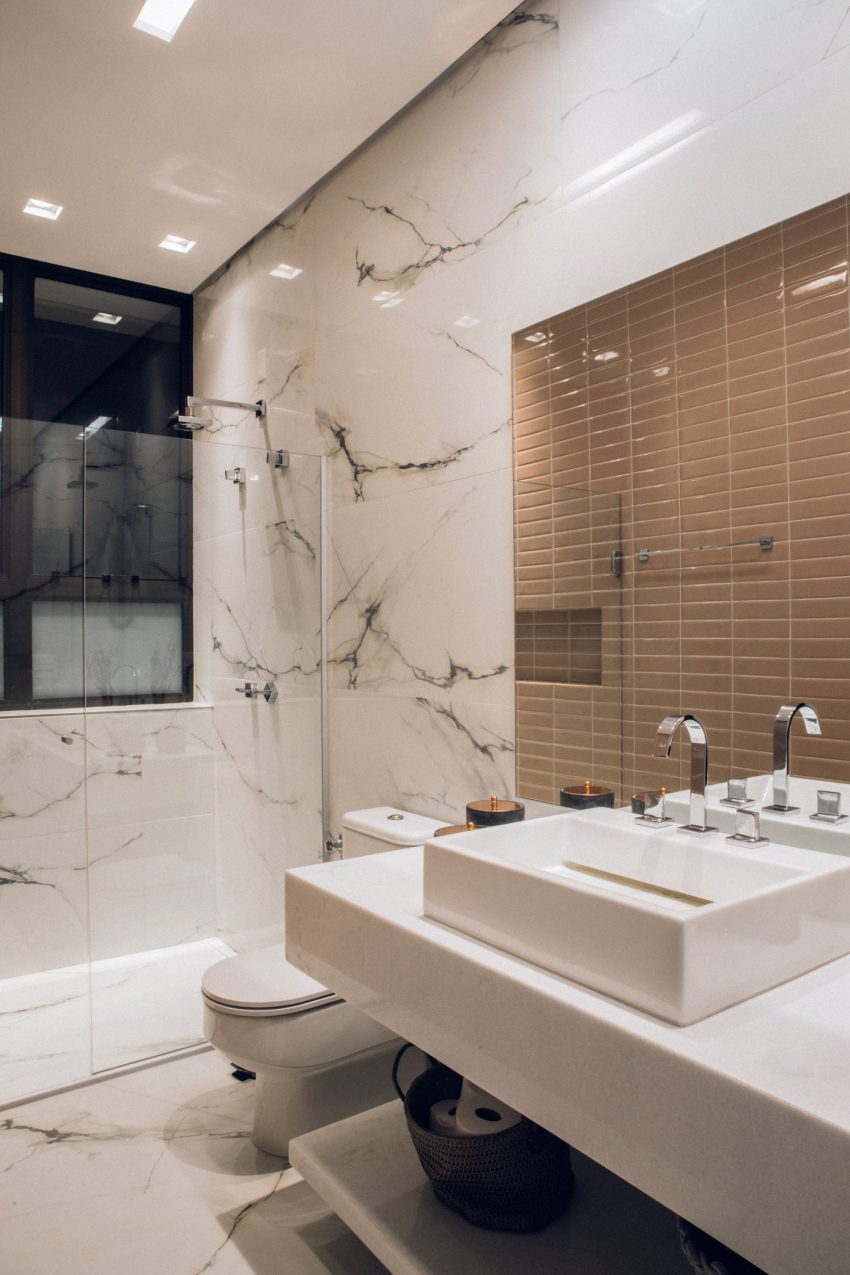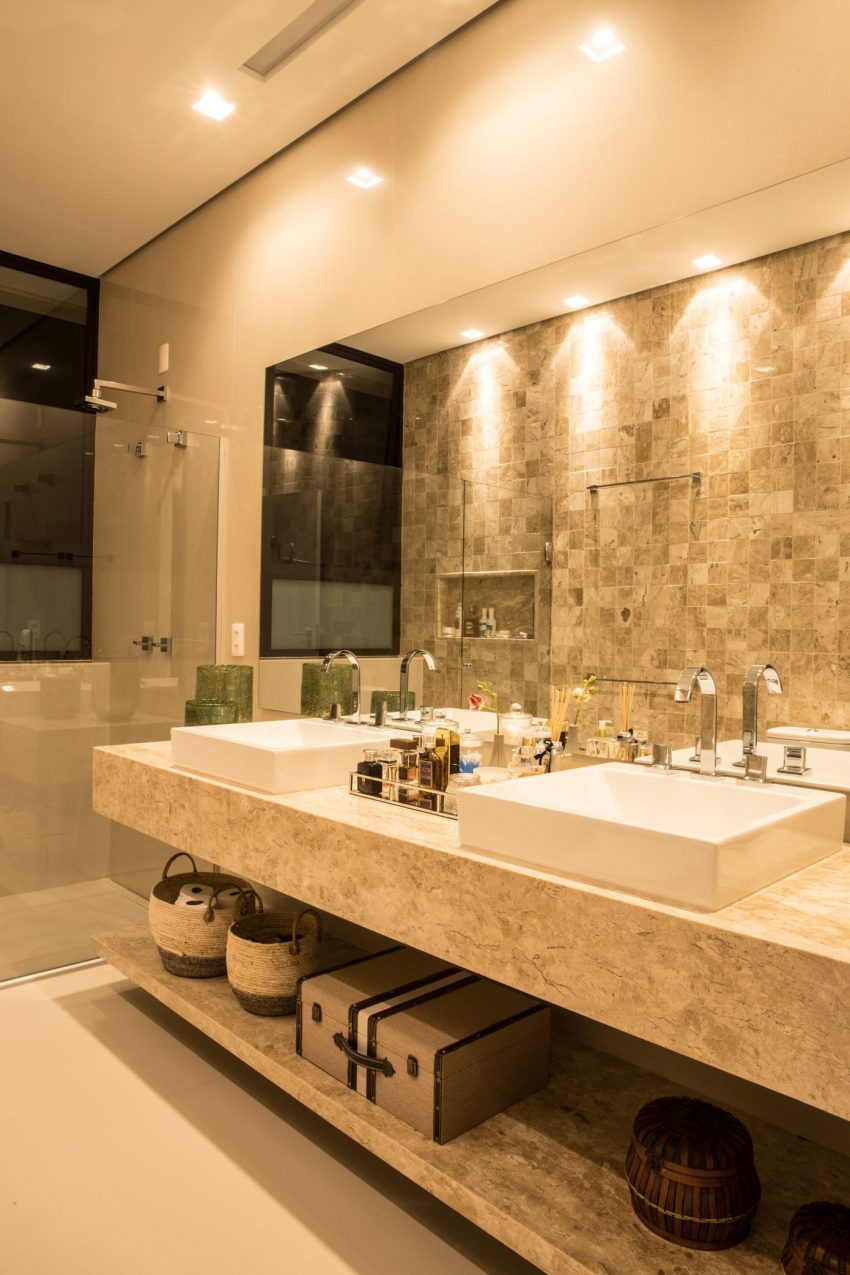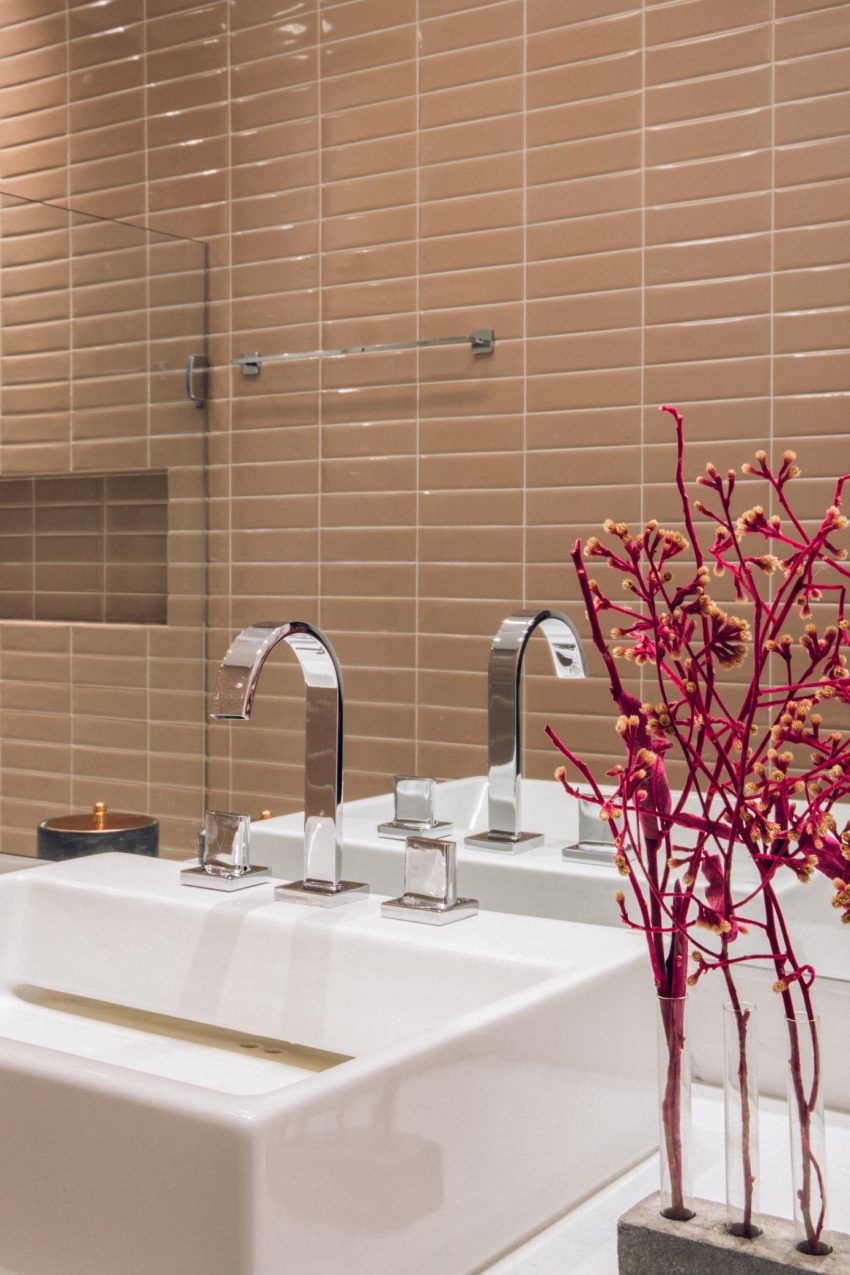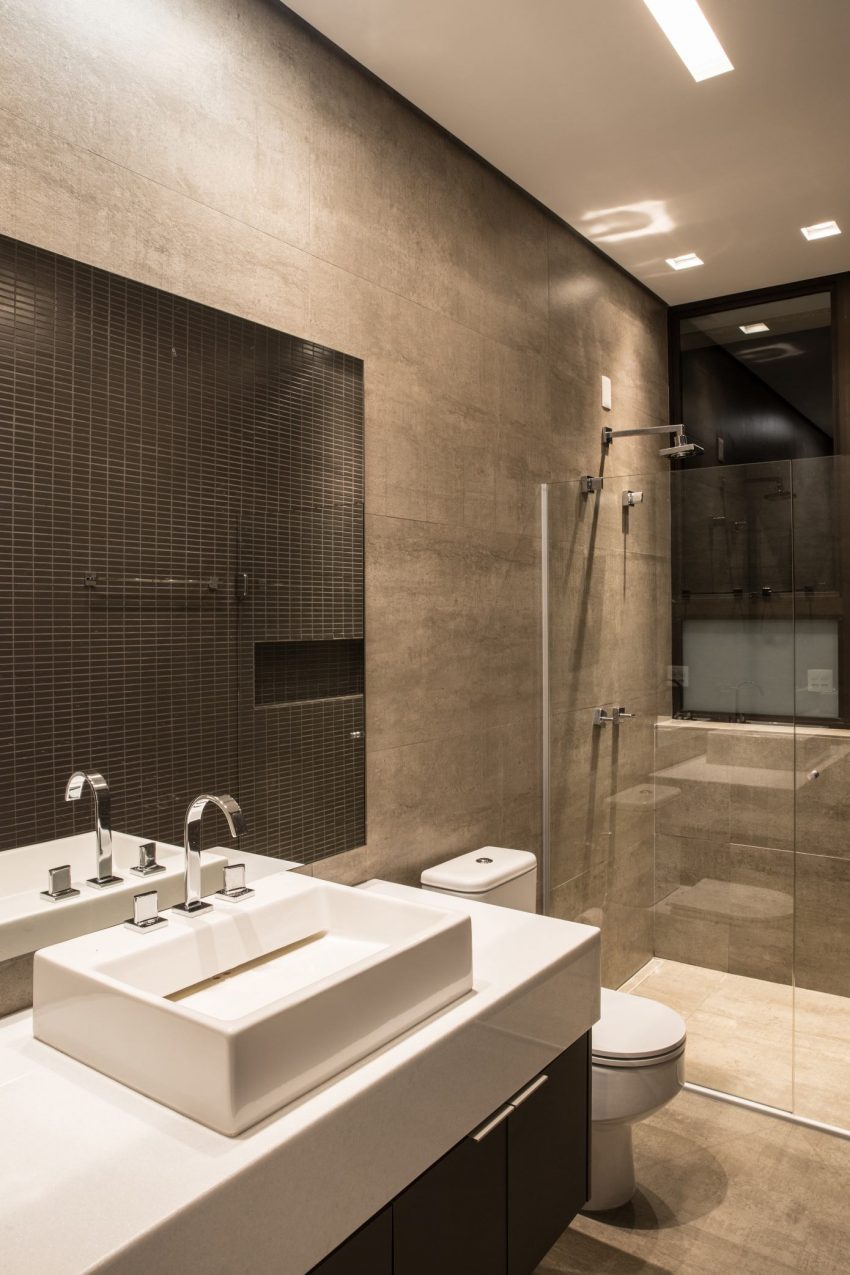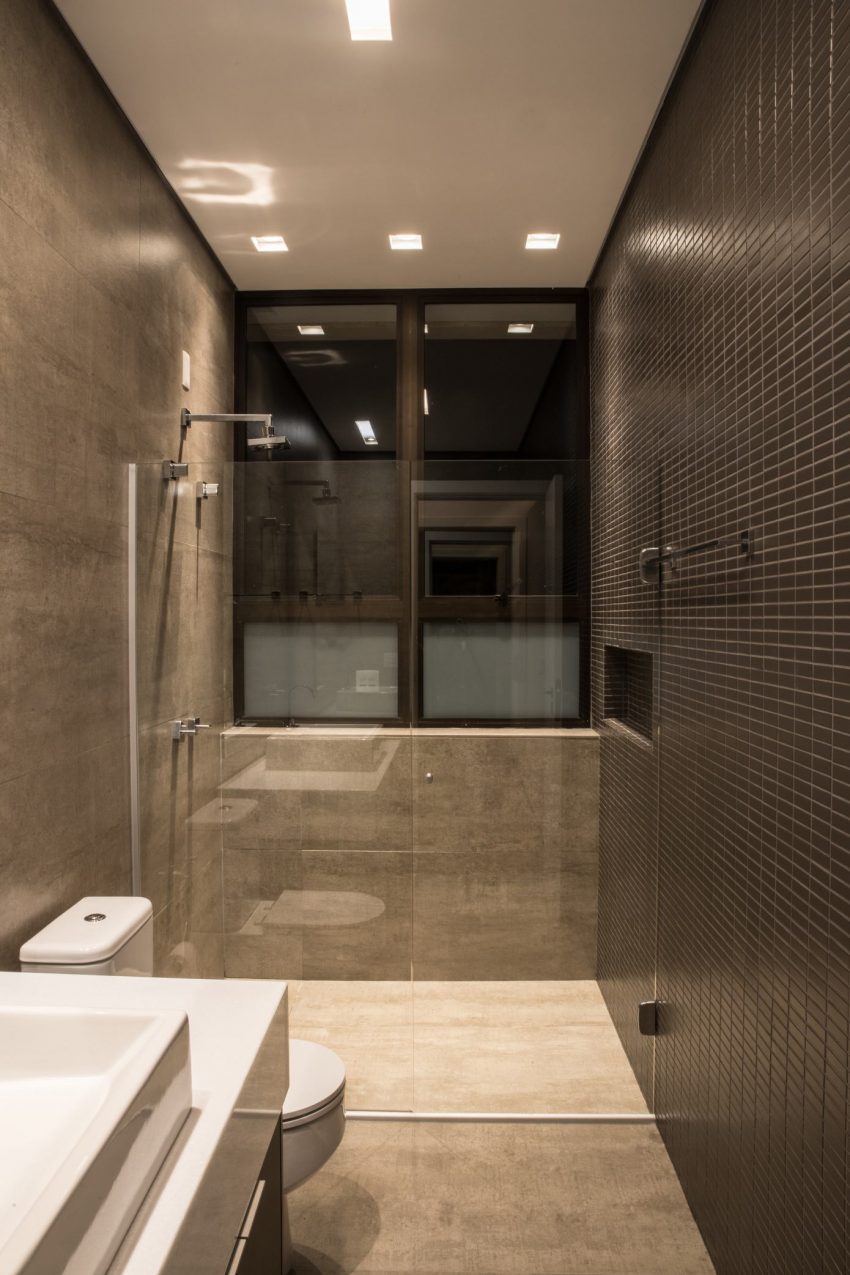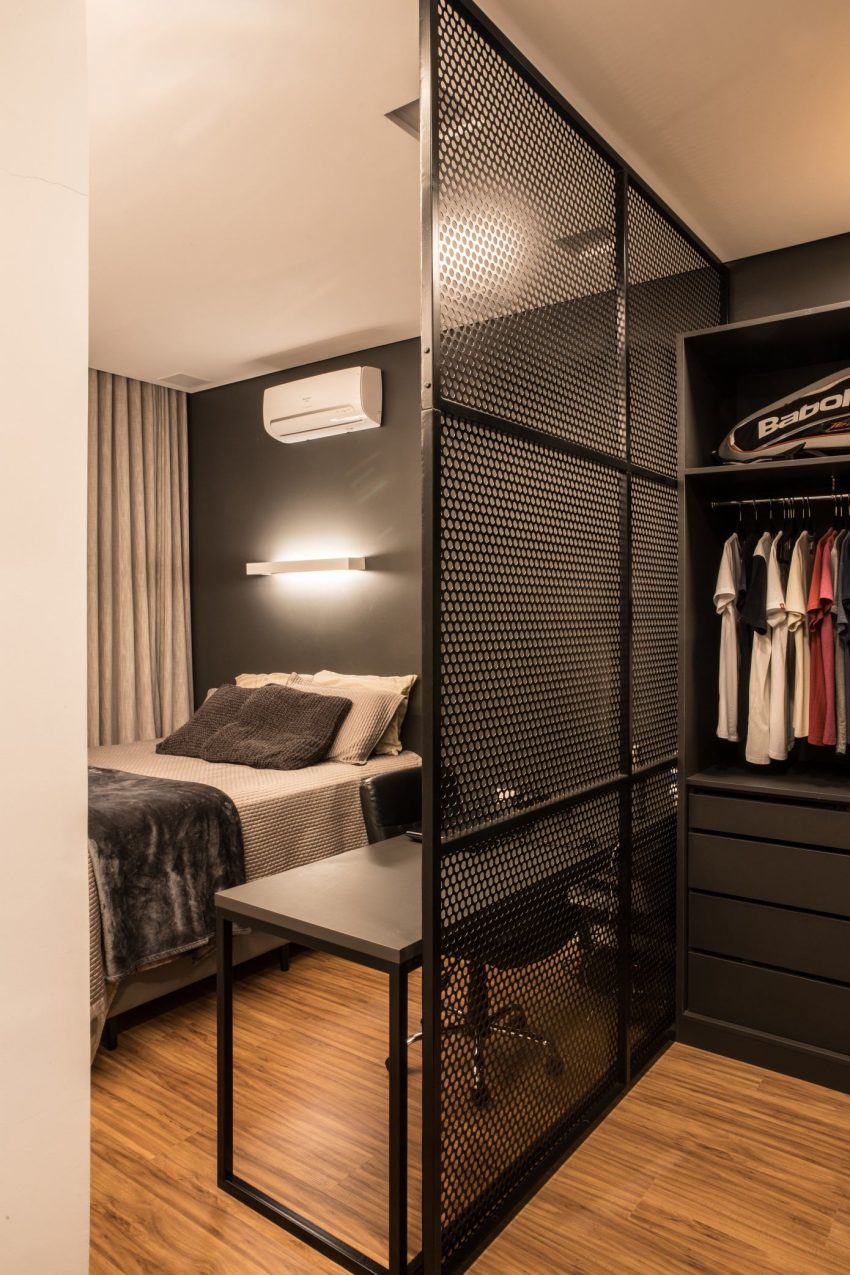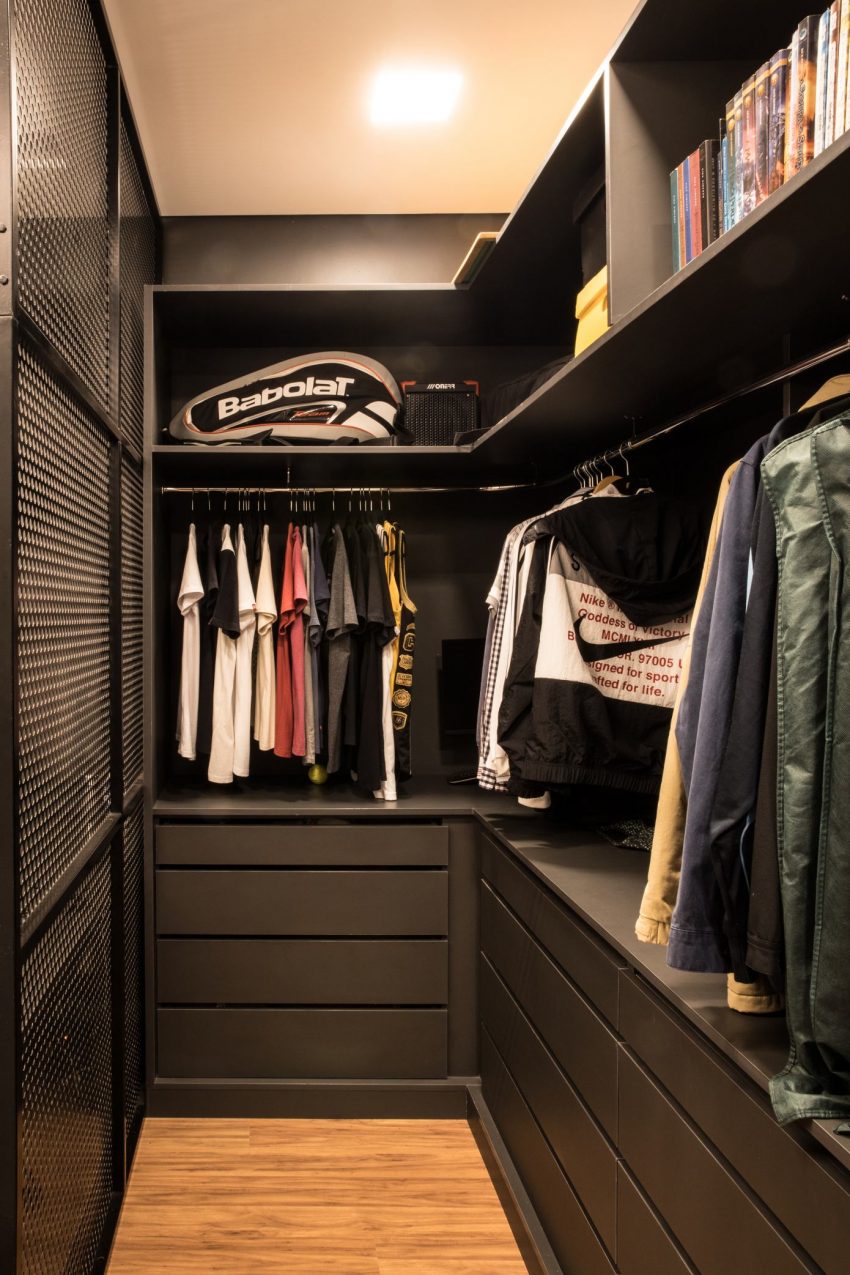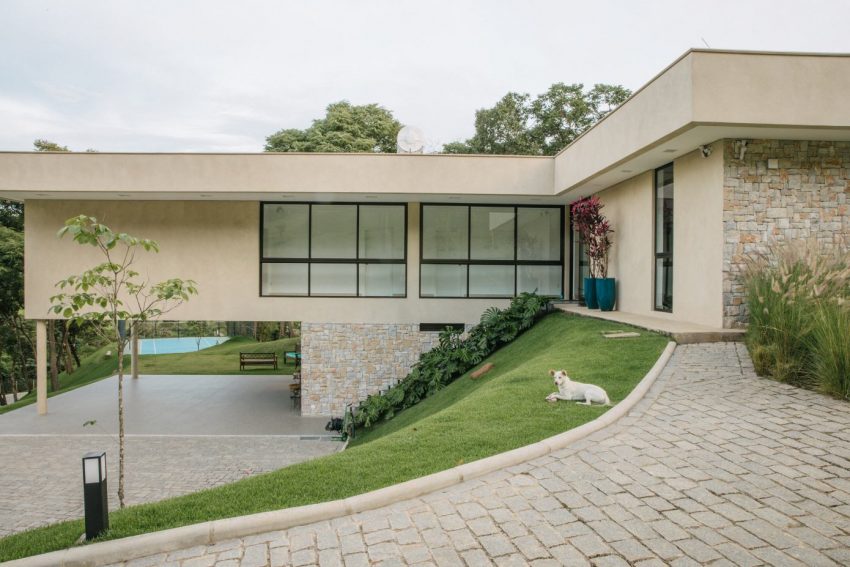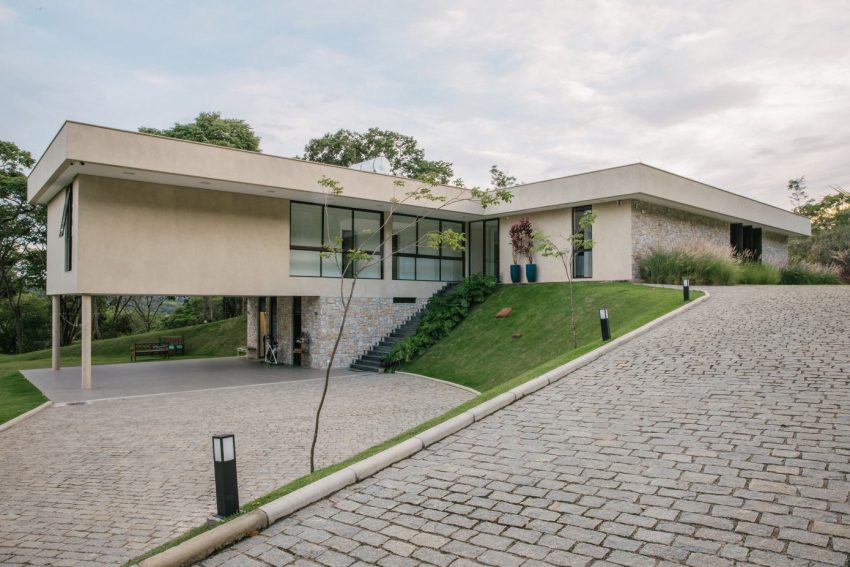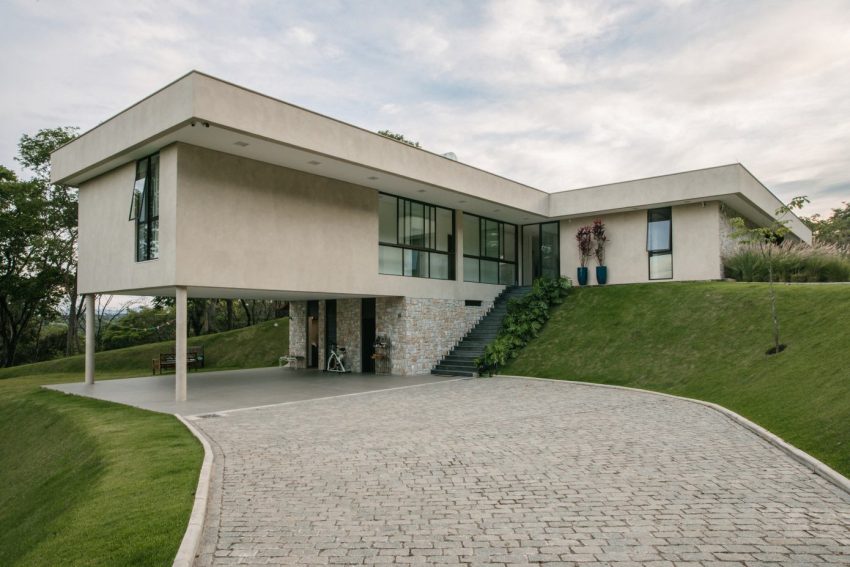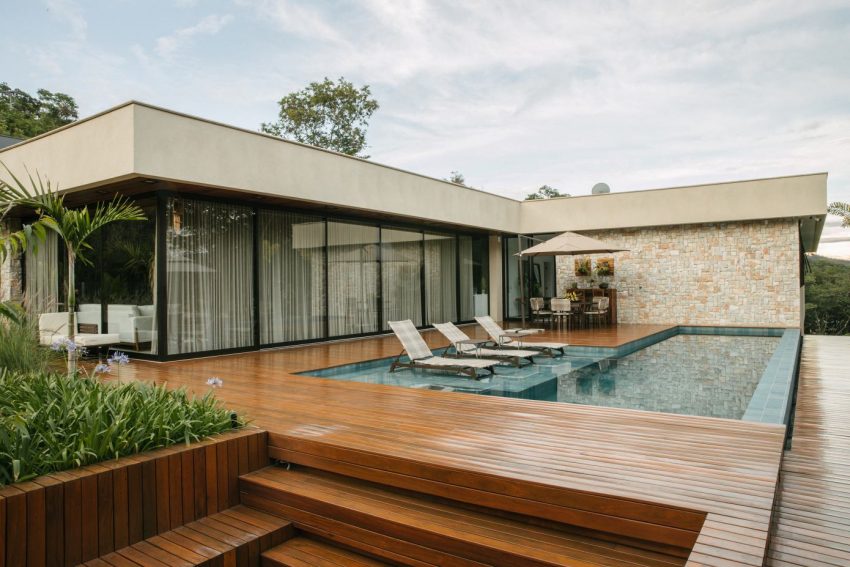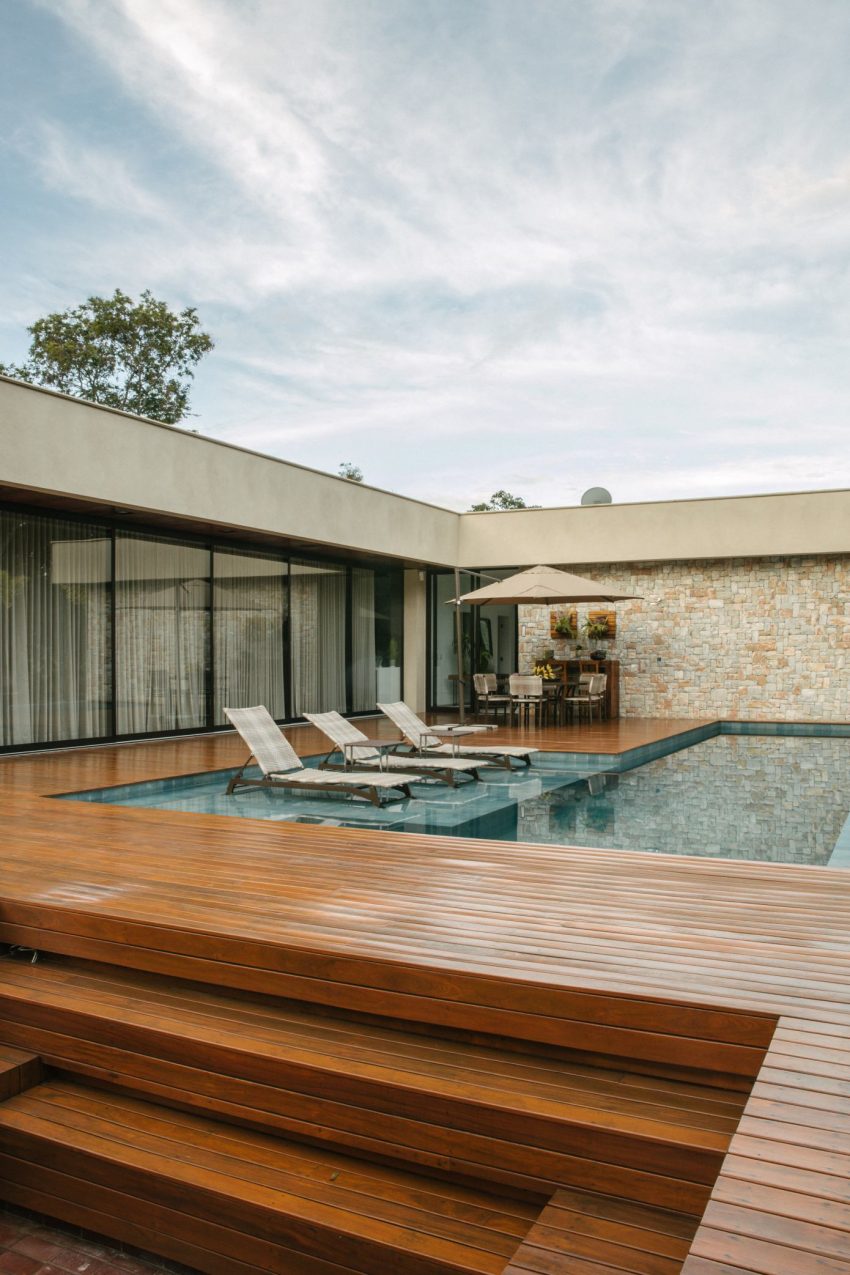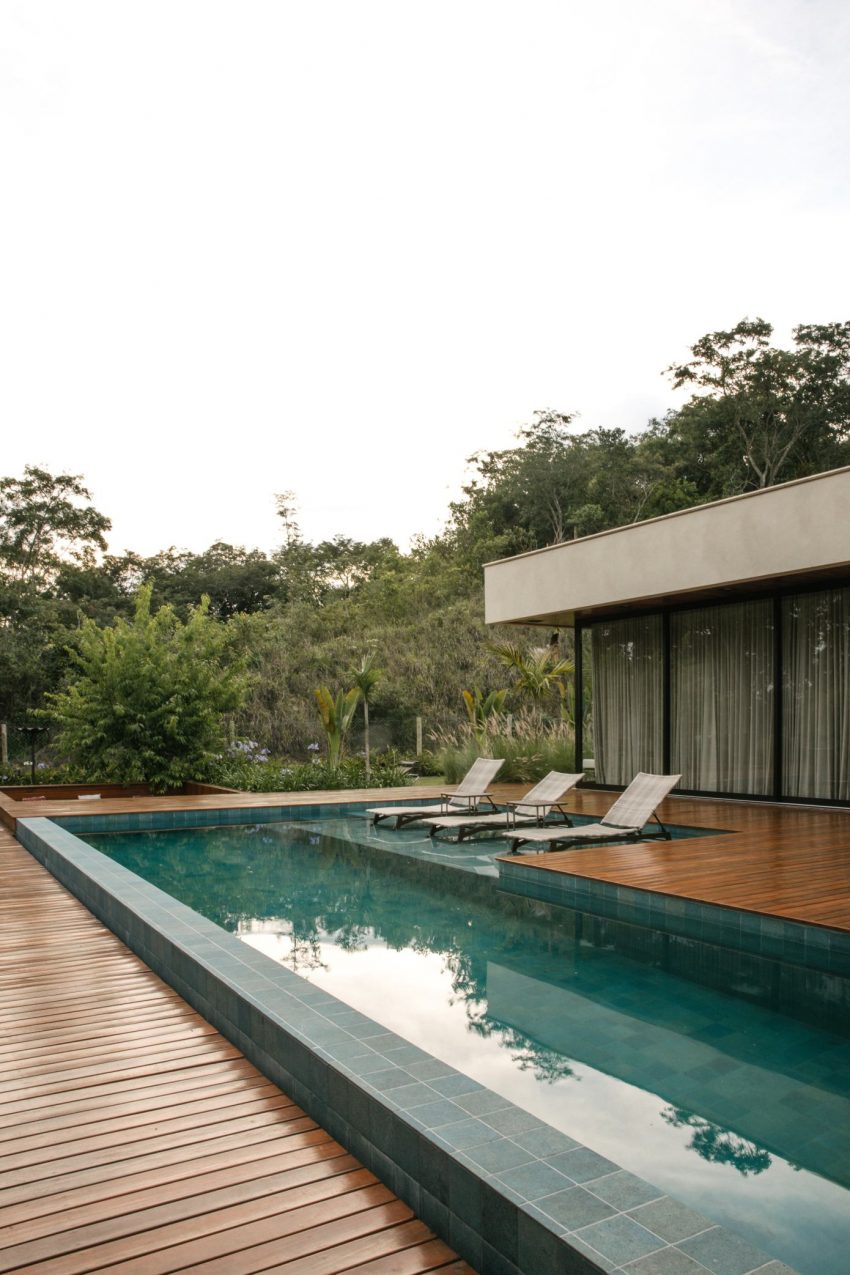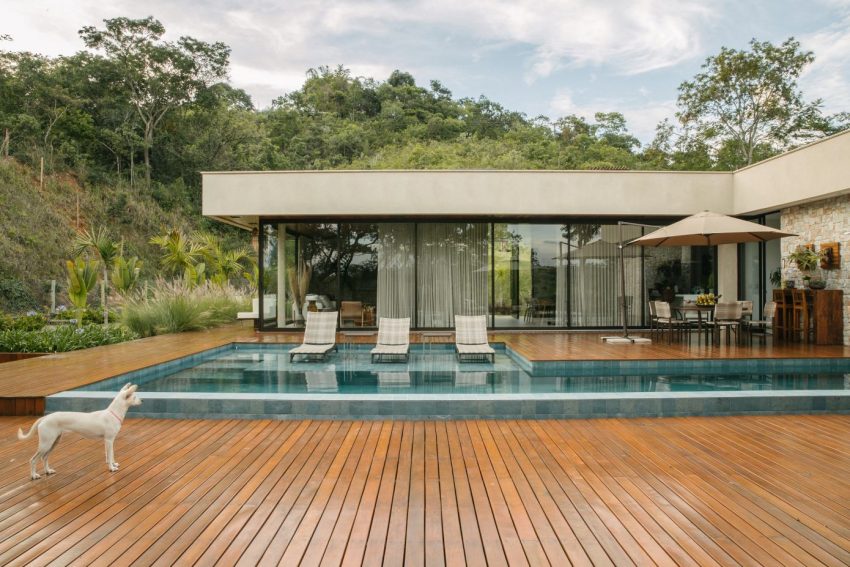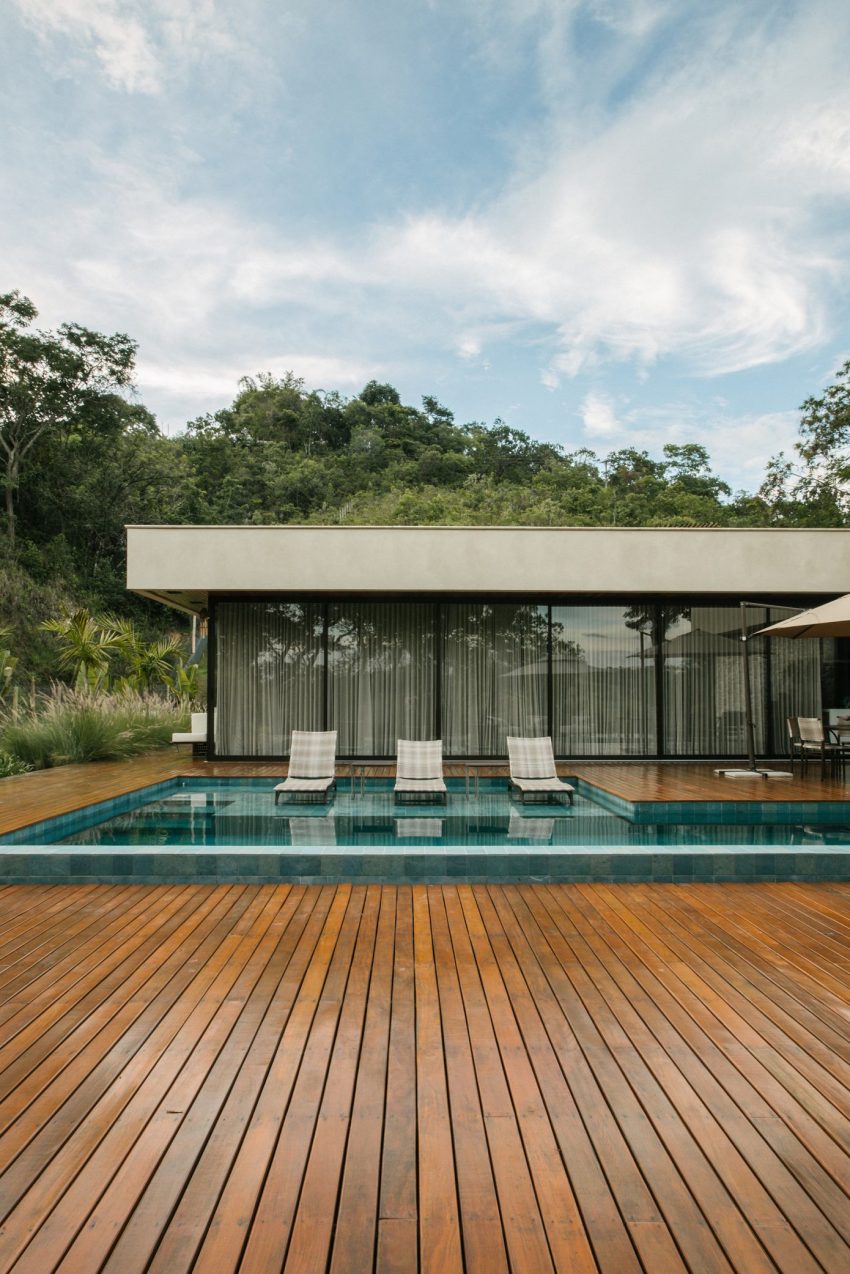 View the complete gallery