MB House by NEGRE | Interior Architects
Negre studio designed MB House in Mallorca, Spain, in collaboration with the firm OLARQ for the architecture. Together, they created a modern home that maintains privacy in a floor plan that also prioritizes openness.
Despite its almost windowless facade, the interior feels open and bright with a sculptural oak staircase that can be seen from every room. The house comprises three stacked rectangular volumes slightly offset from one another. The volume closest to the ground has sliding glass doors spanning both lengths that open for cross ventilation. It was very important to take into consideration lighting, sunlight, and cross ventilation, in order to get a better environmental comfort and a pleasant temperature on hot days.
The architectural diversity of the House, is mirrored in its garden, where a swimming pool is accompanied by terraces and tropical planting.
To accommodate the family, this beautiful house has 2 conventional suites, and a master suite upstairs. The mains characters are natural stone gris zarci for the flooring, Natural oak for the bespoke furniture, pannels and stairs, Natural Stone Brown Ibiza for the worktop in the kitchen and bathrooms, and chalk paint on the walls.
The House Design Project Information:
Photos by NEGRE & Eugeni Pons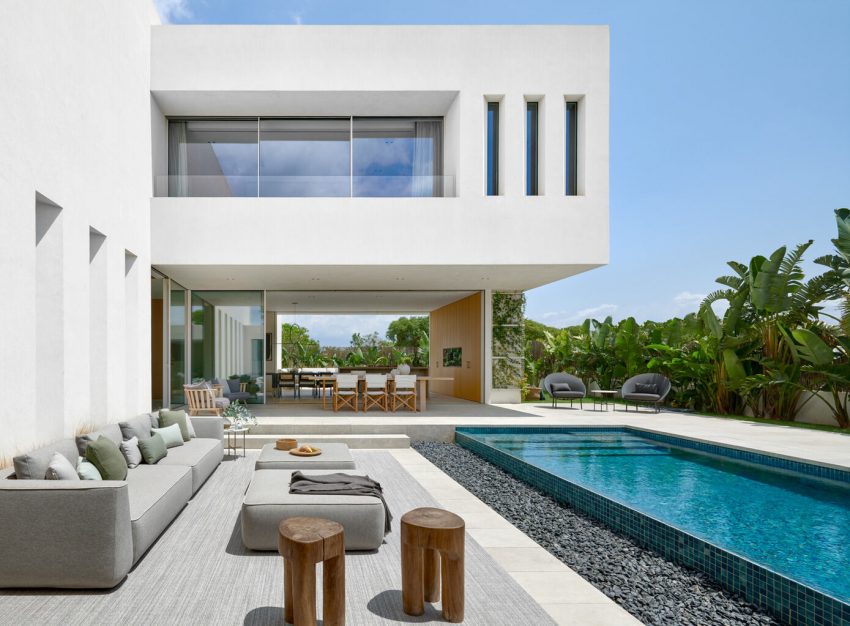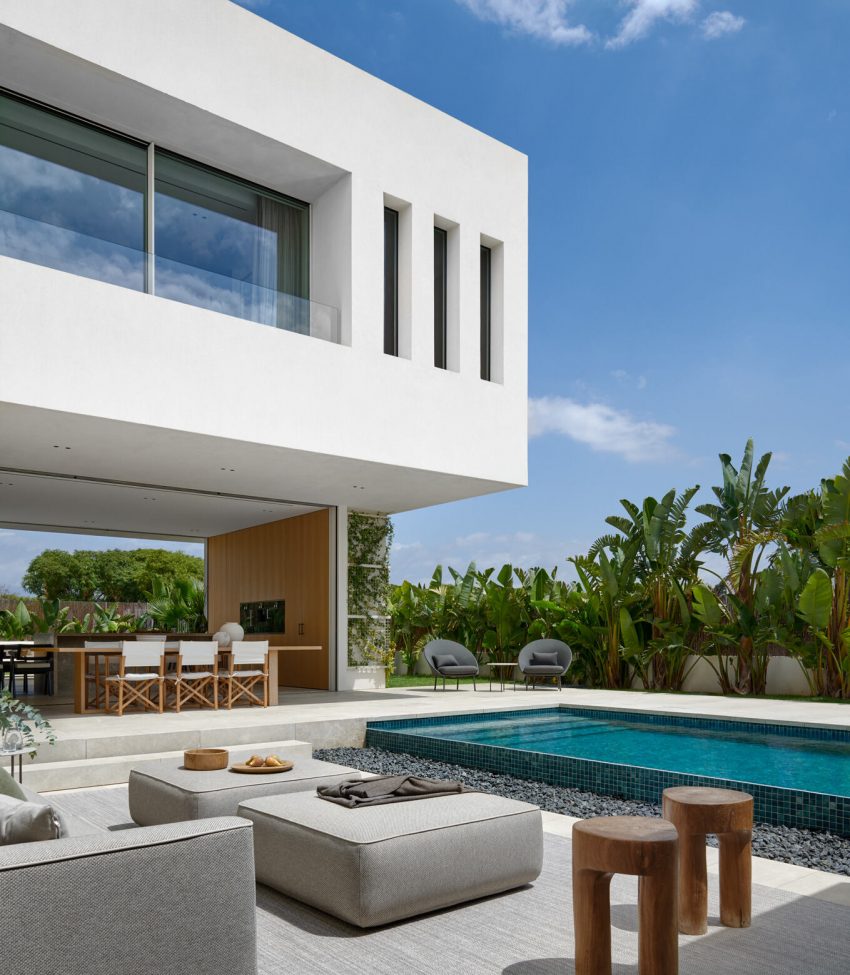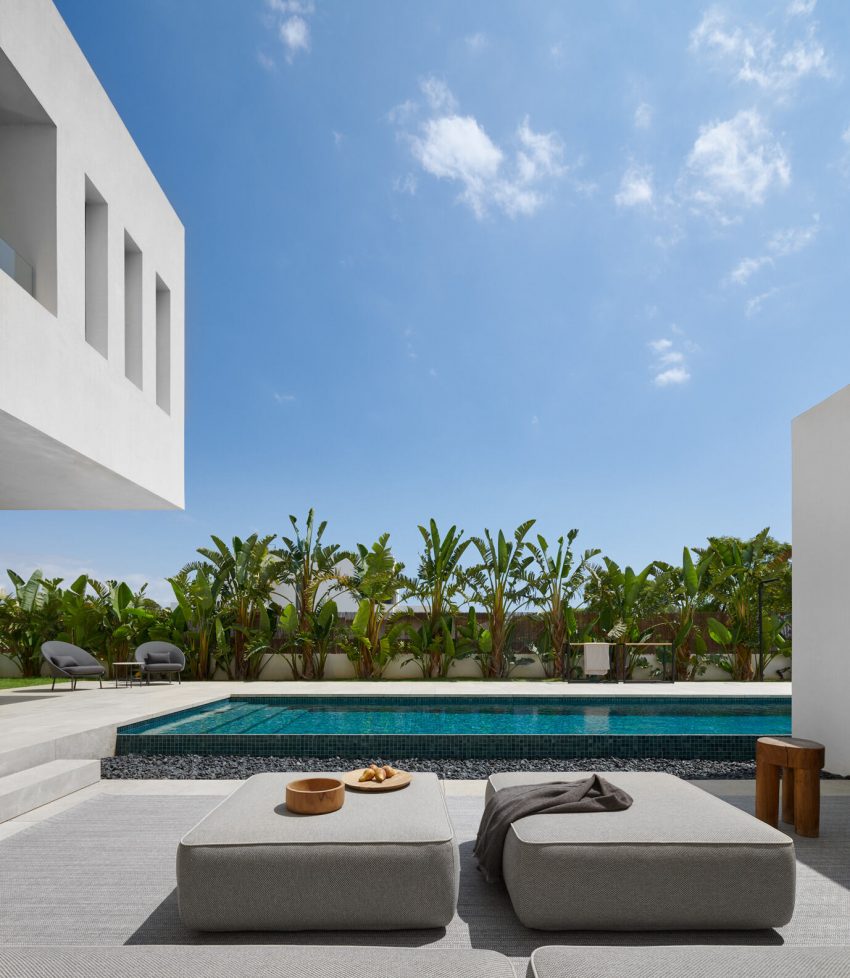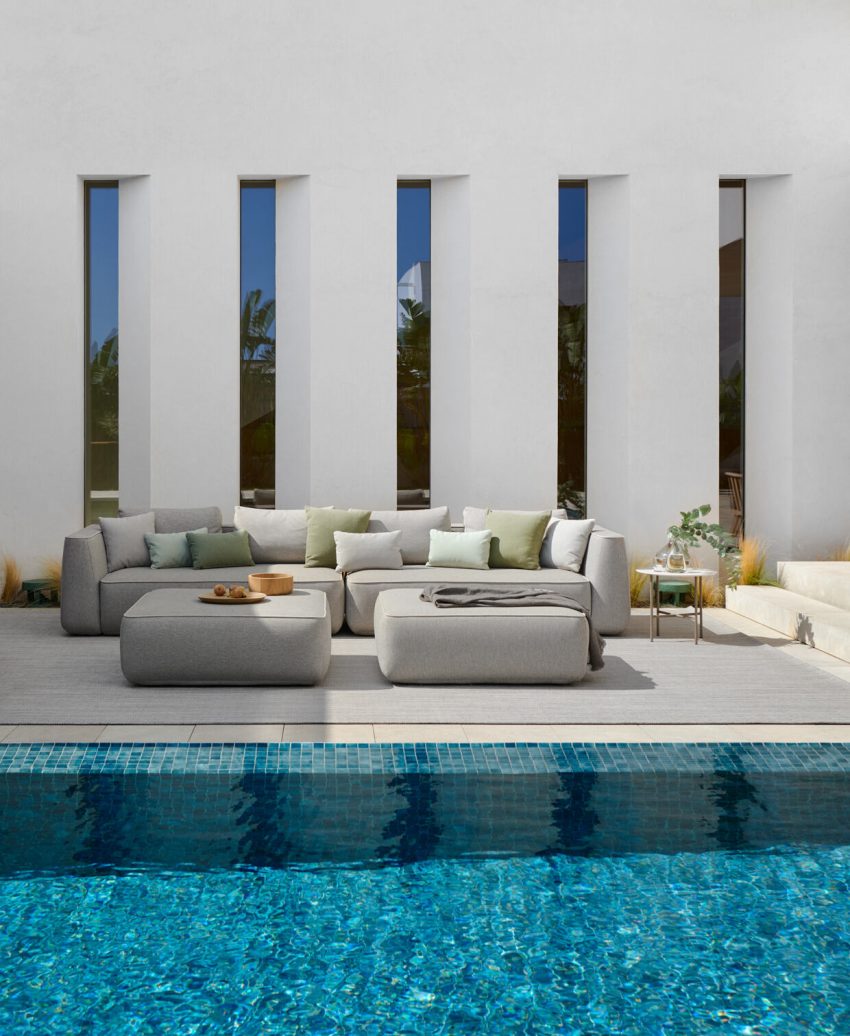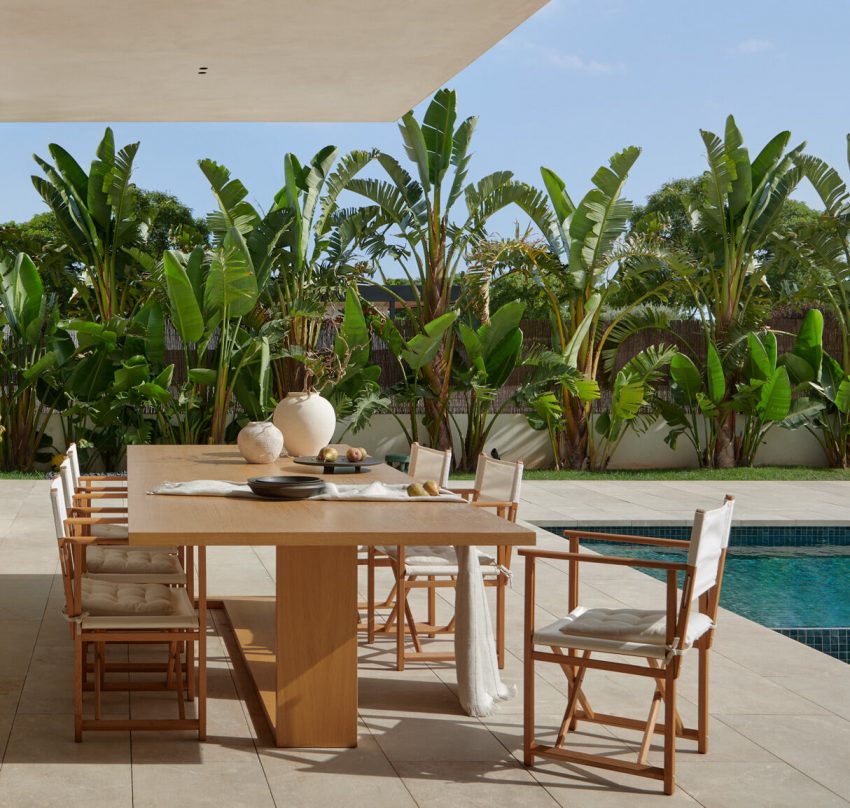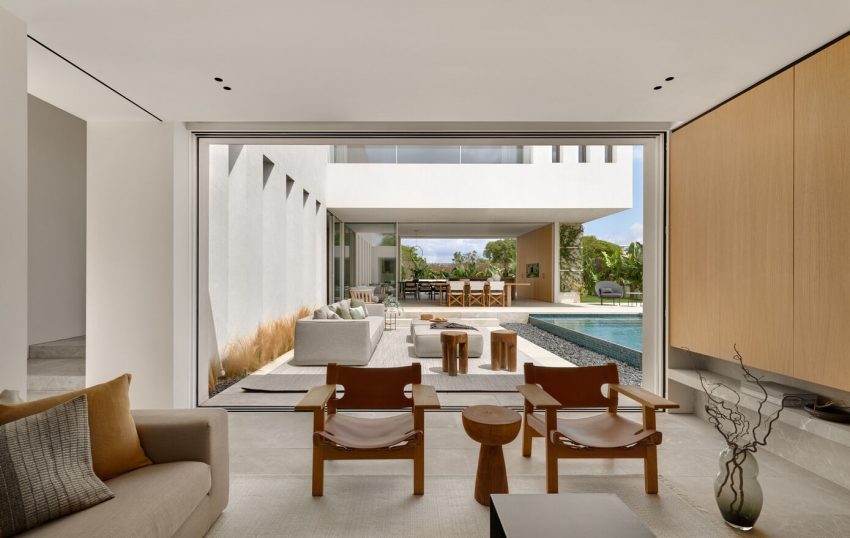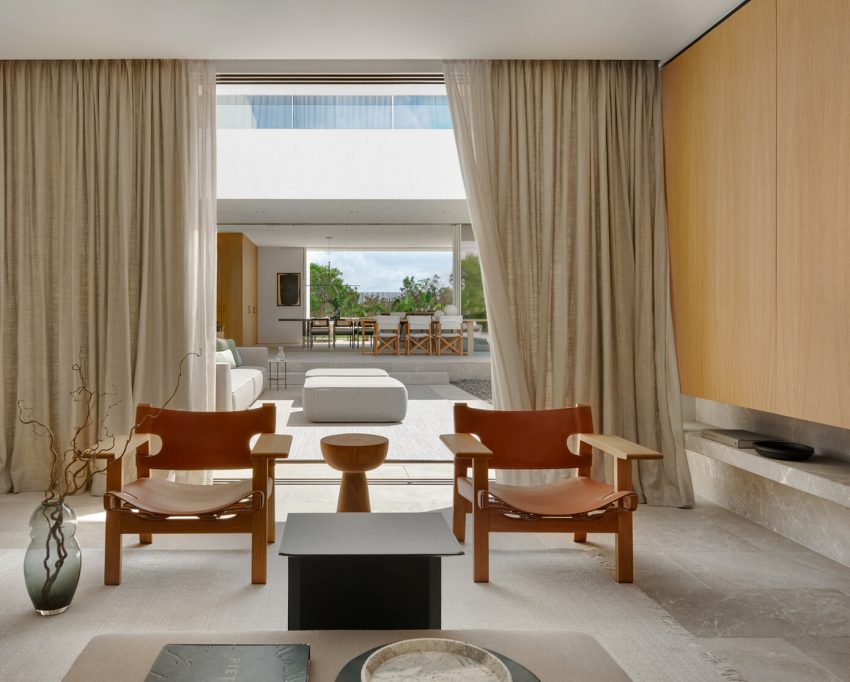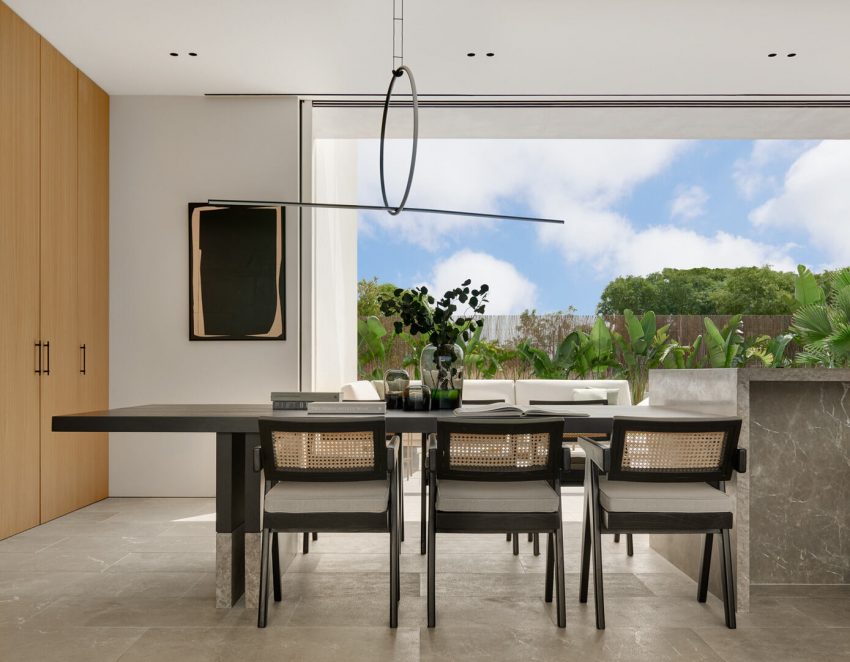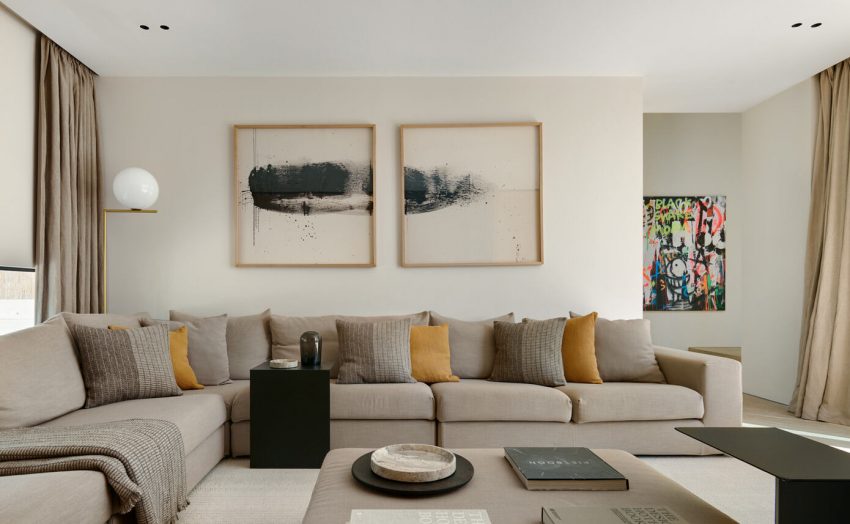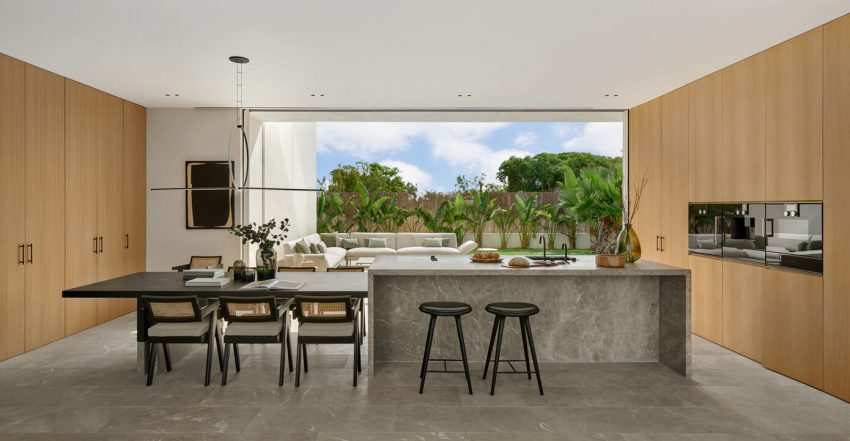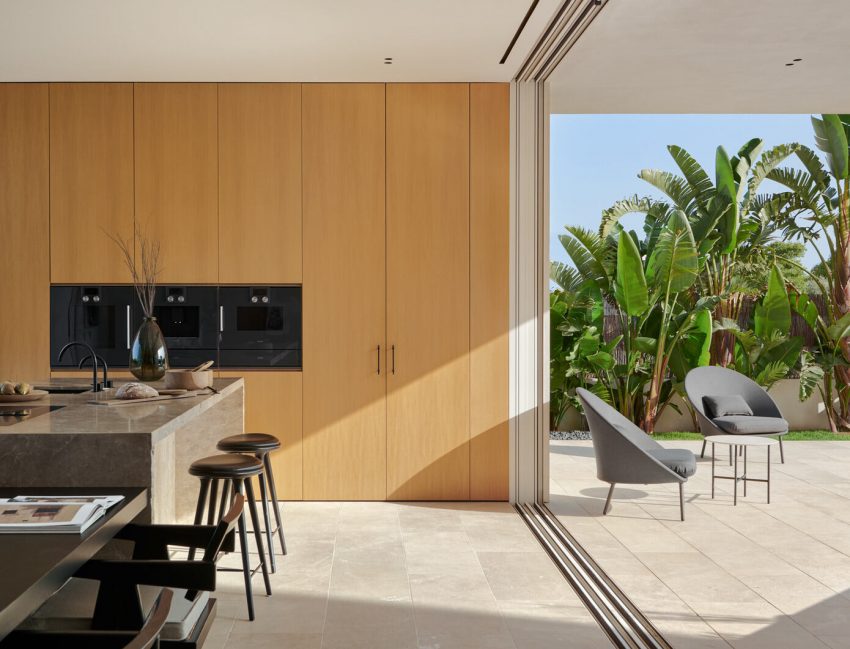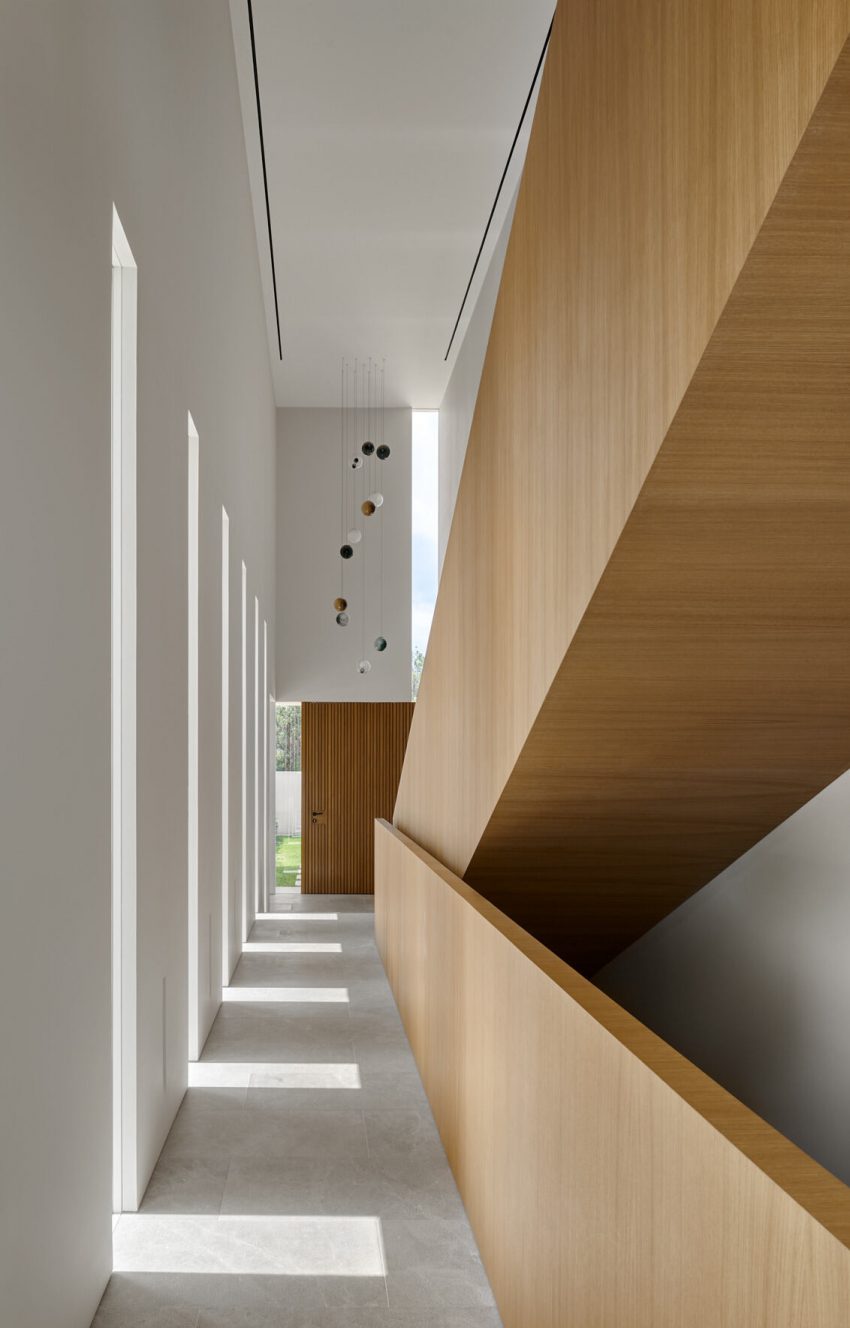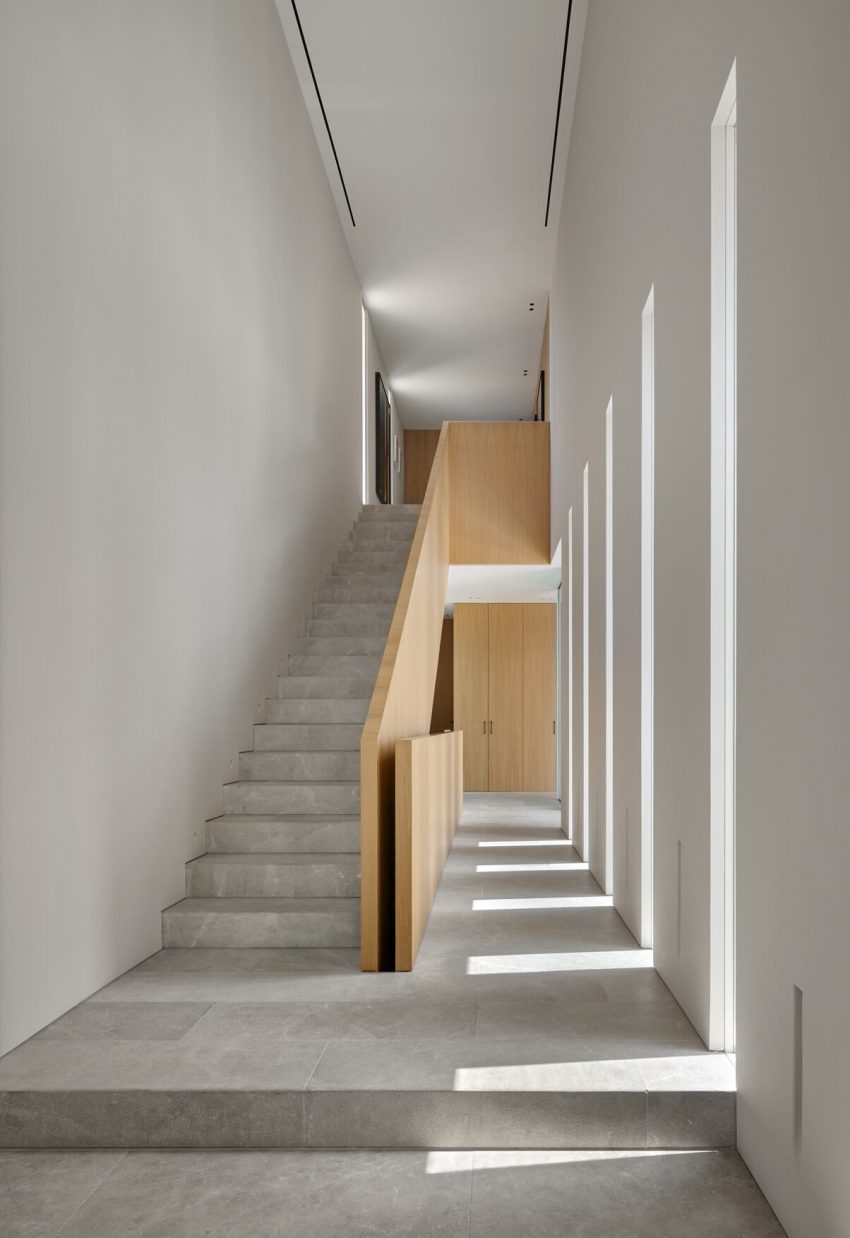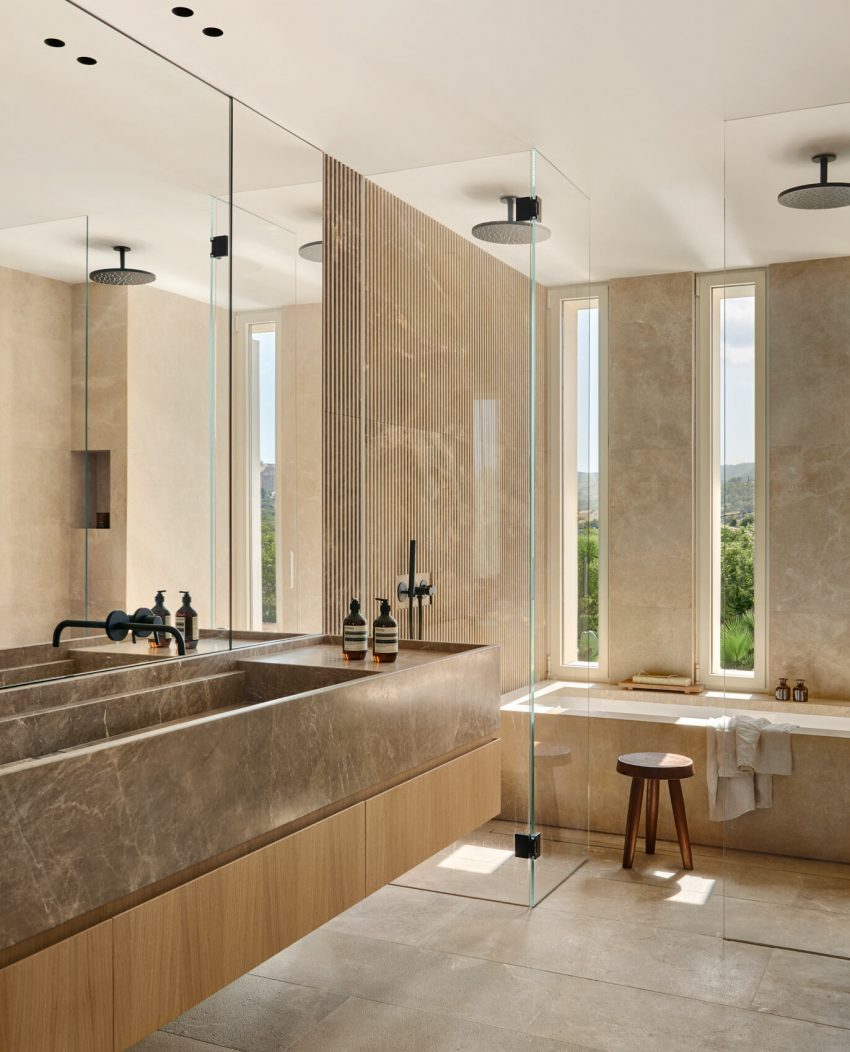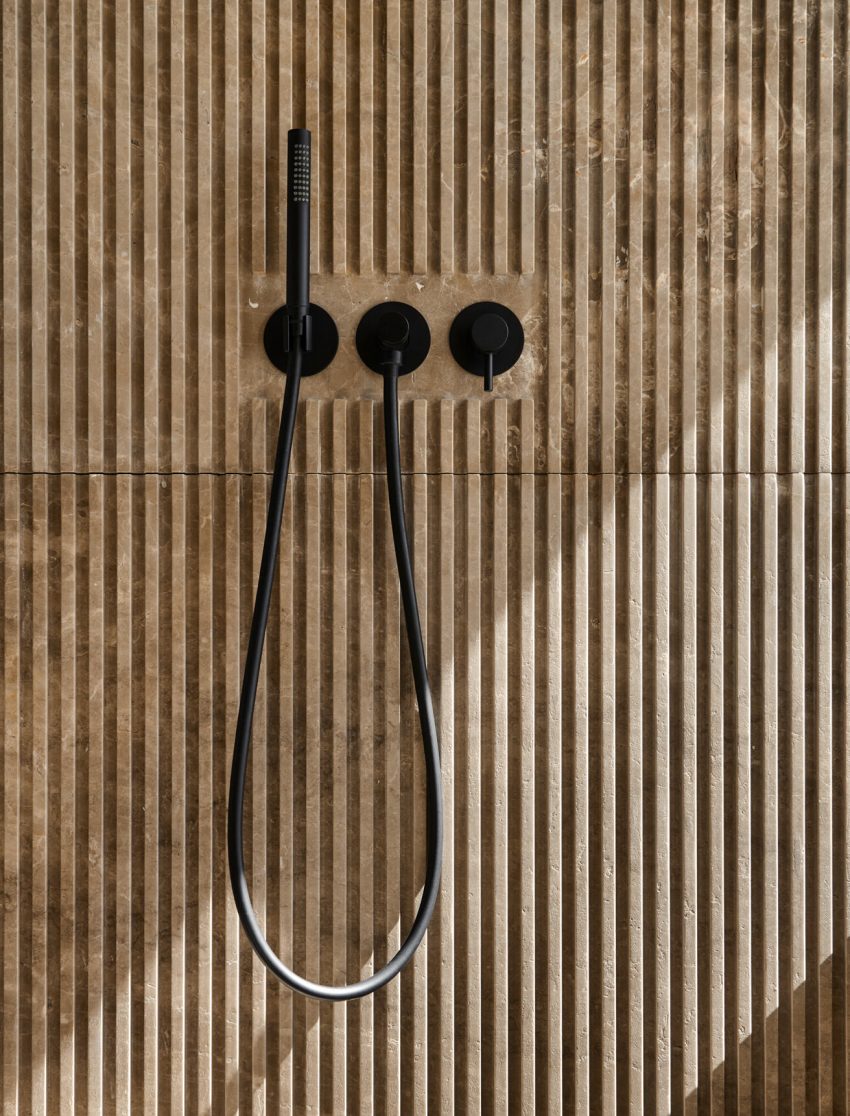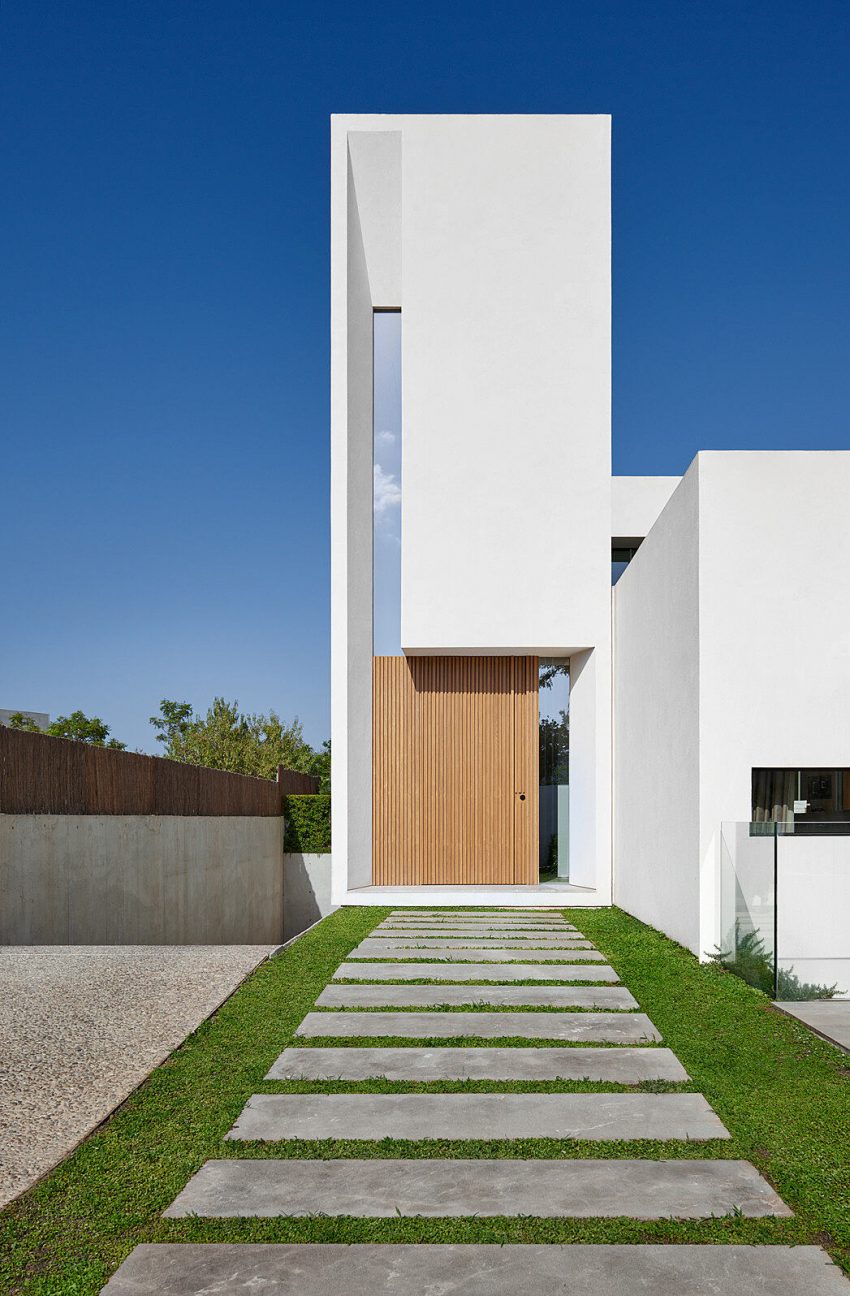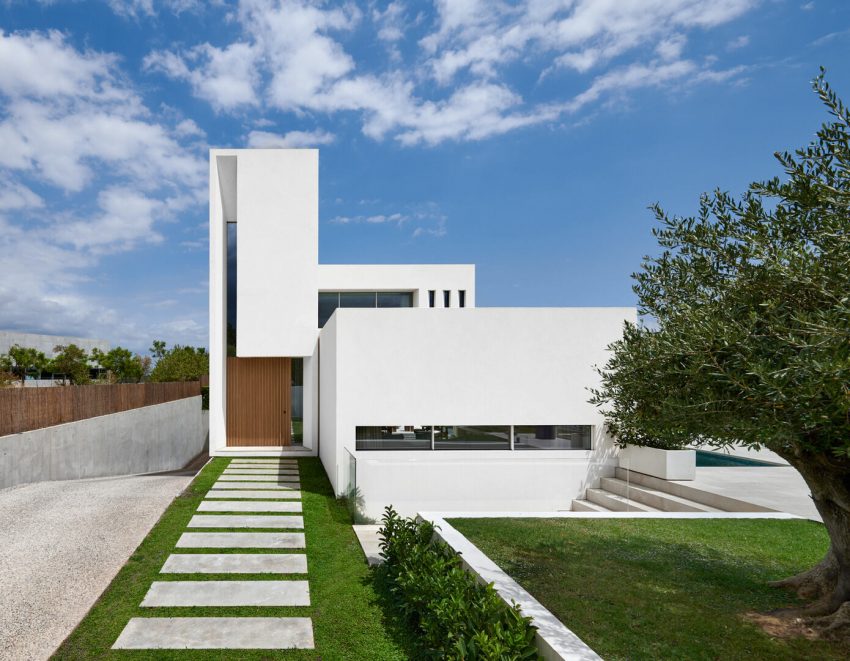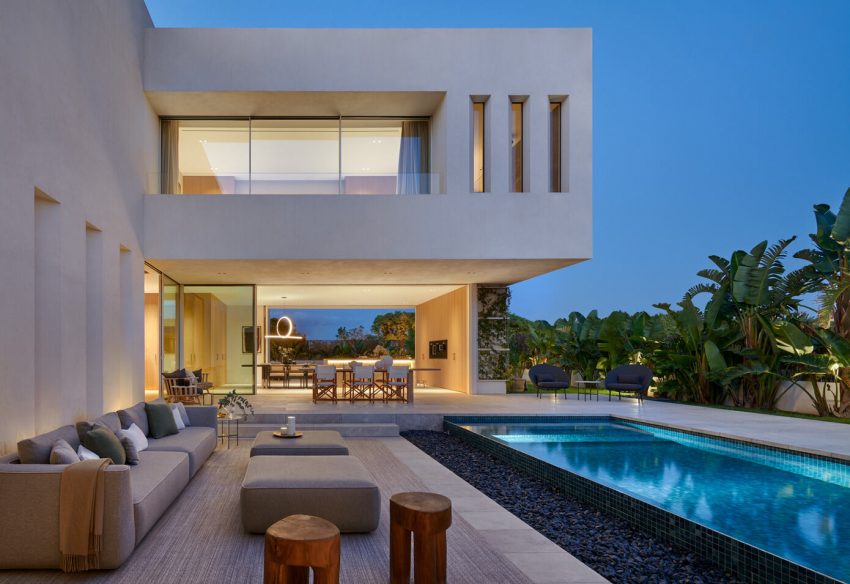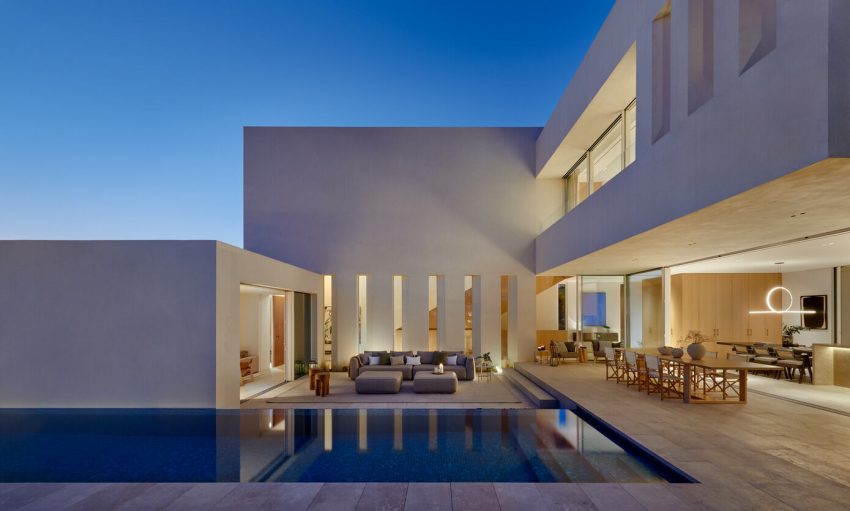 View the complete gallery