Mountain Guest House by dom arquitectura
The existing volume could not be changed, therefore we adapted the guest house program to it.
First of all we upgraded the roof with up-to-date insulation and waterproofing, later on we did the same with the facades and the interior space.
The idea was to open the inside space to outside, so the users were able to enjoy the large garden with views. The roof was extended to cover the terrace with a new wicker and iron structure pergola, so we the terrace space increased allowing visitors will be closer with the garden, the nature and the orchard.
The interior space was understood almost as a single and continuous space where the living room, kitchen and small dining area, formed the main space connected to the bedroom and bathroom.
In the bedroom we designed a continuous furniture using the same flooring wood, we created a base cabinet that became the head the bed head, and encompassed the window perimeter. It could be used as a bench where to enjoy the framed views.
The kitchen furniture, the fireplace furniture and cabinets maintained the same modulation, and they helped us to distribute the ordered space.
Photos by: dom arquitectura & Pablo Serrano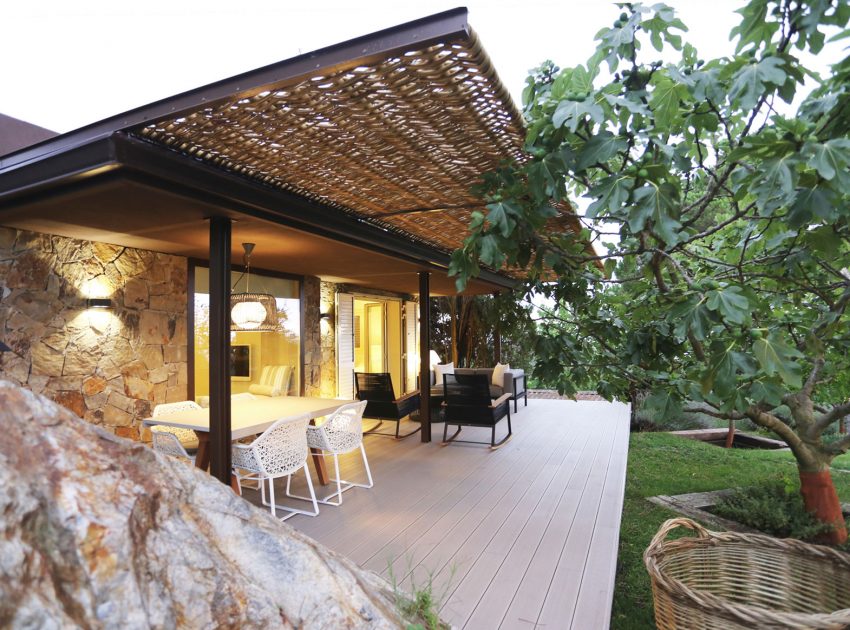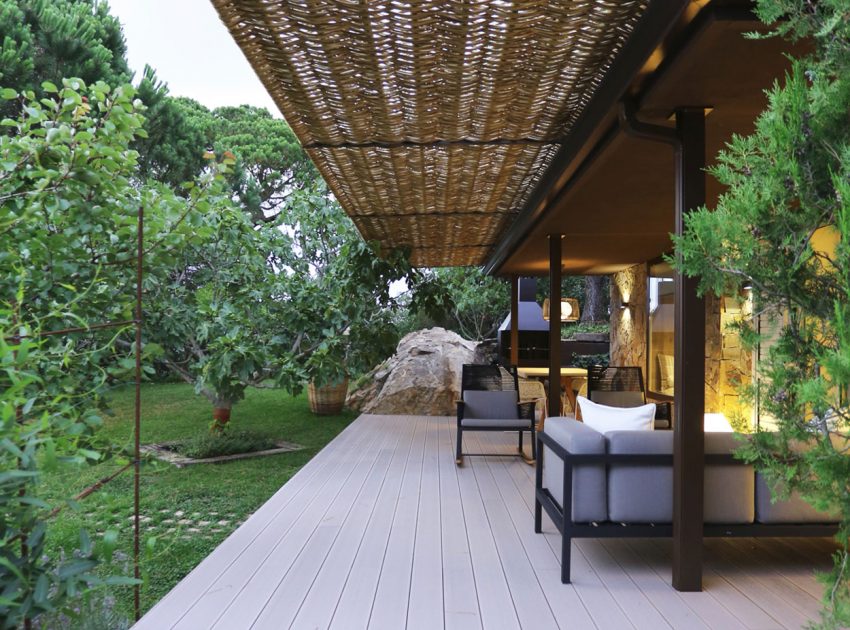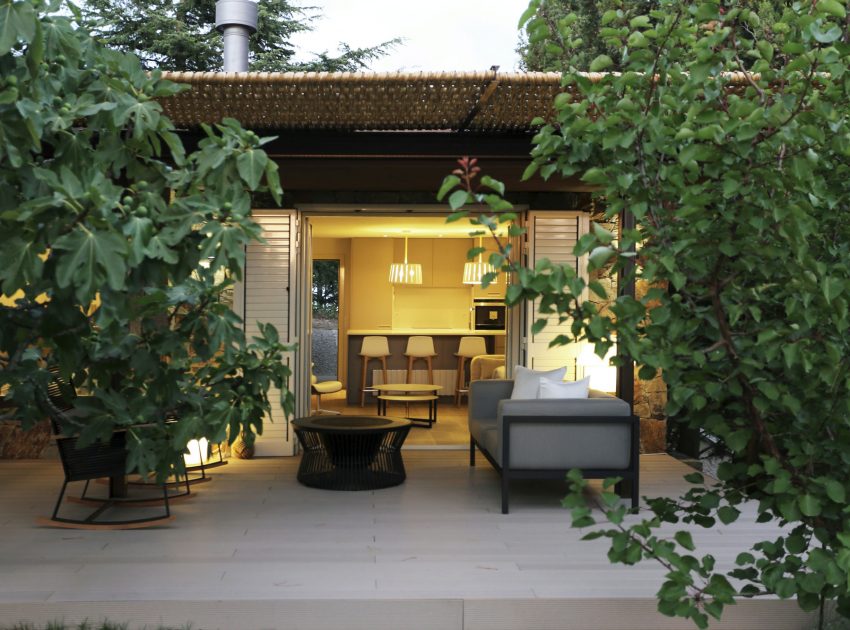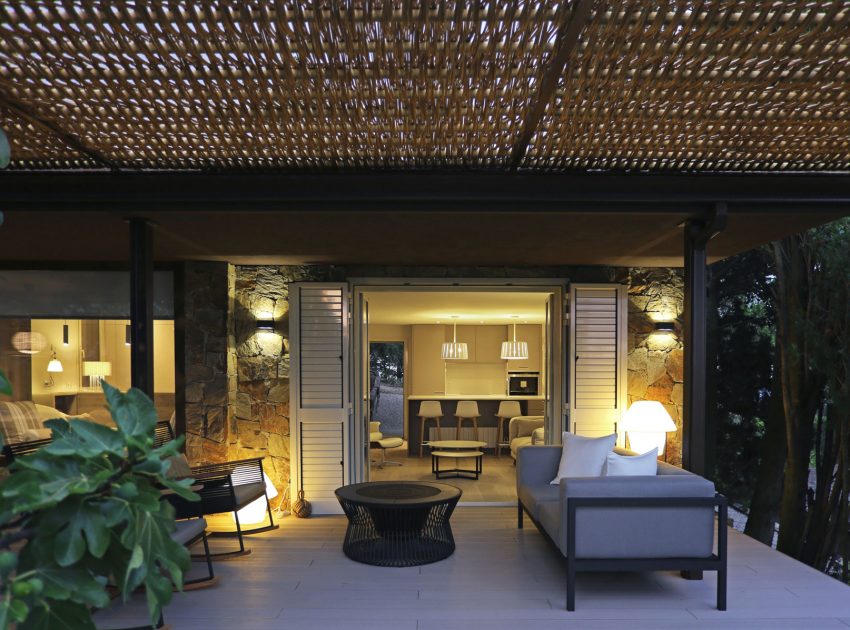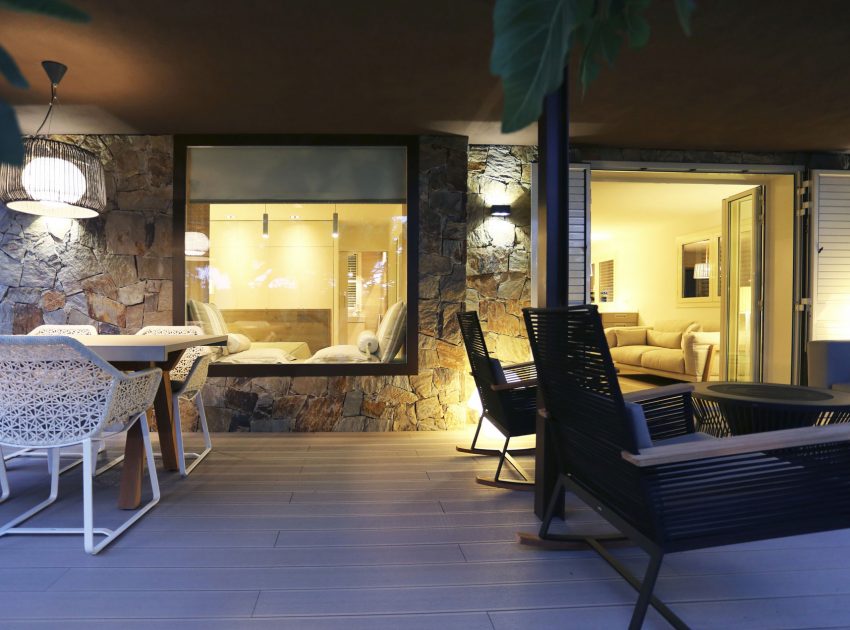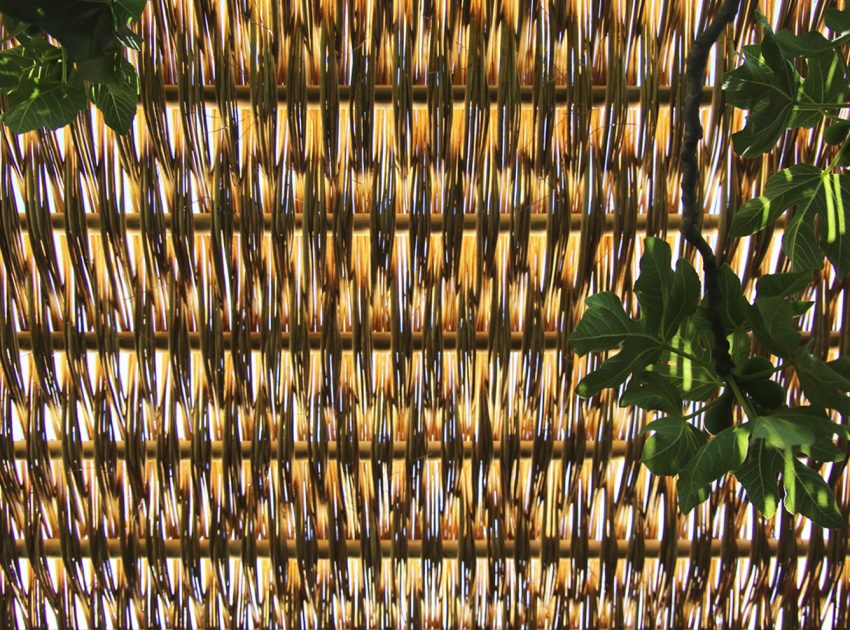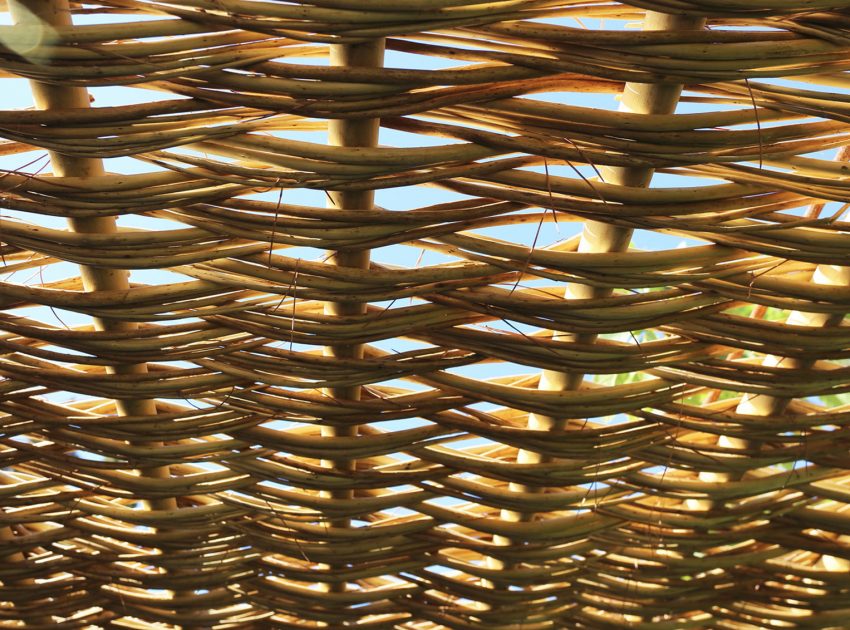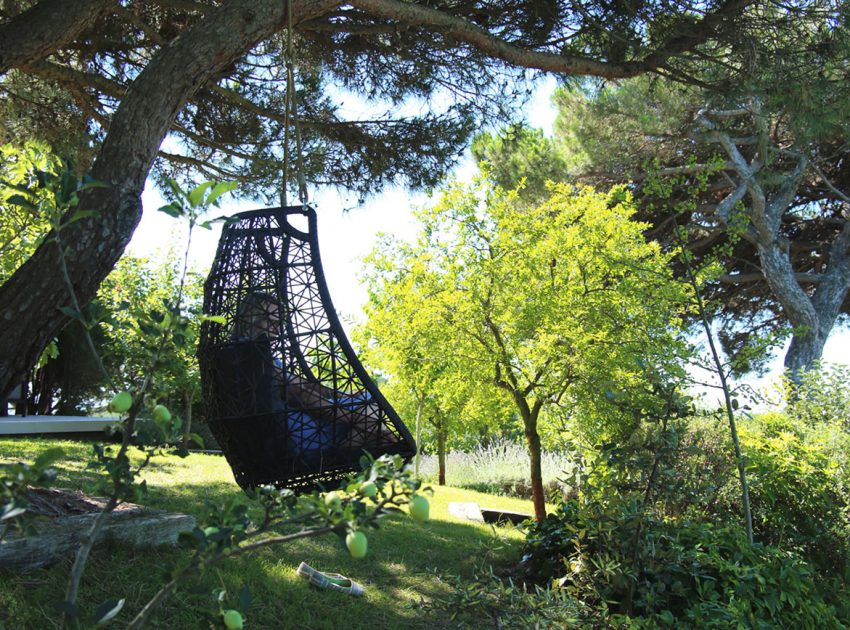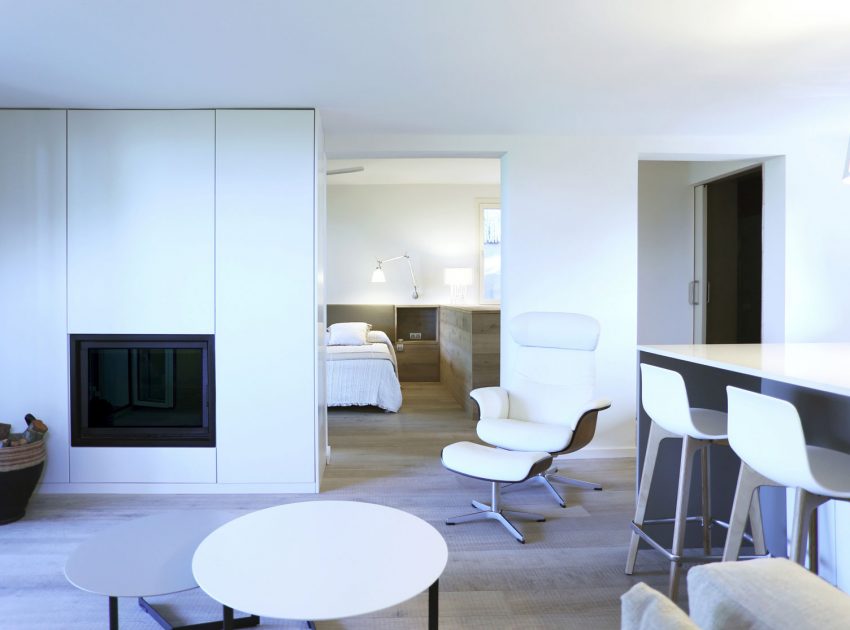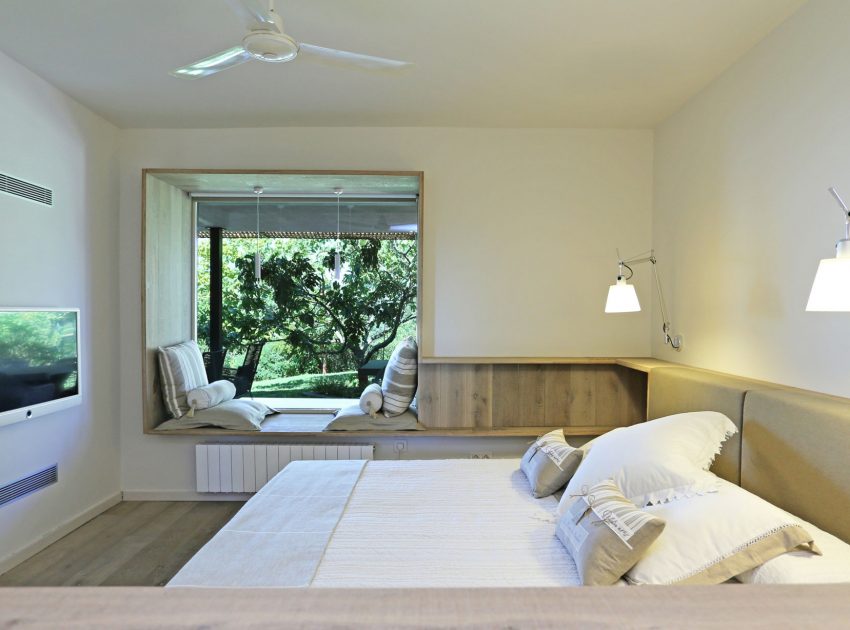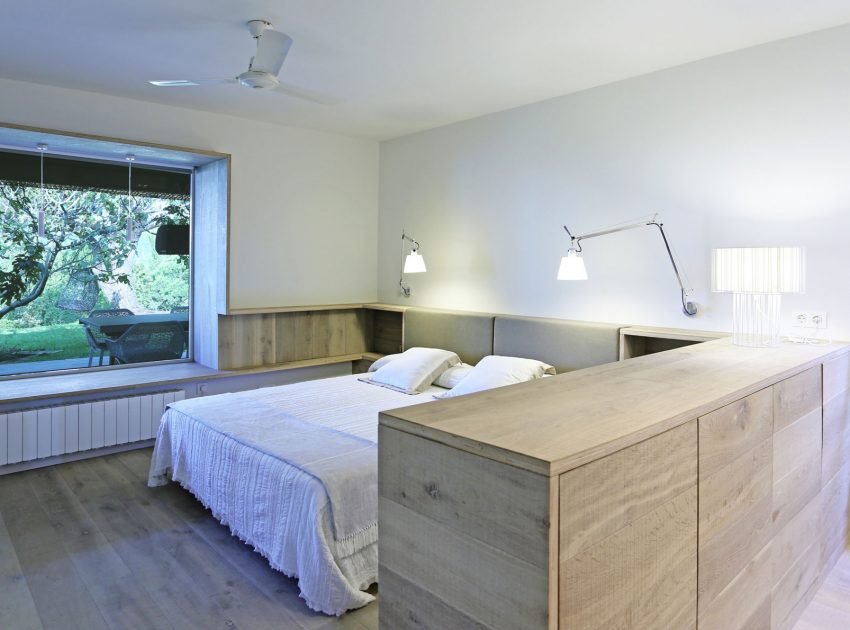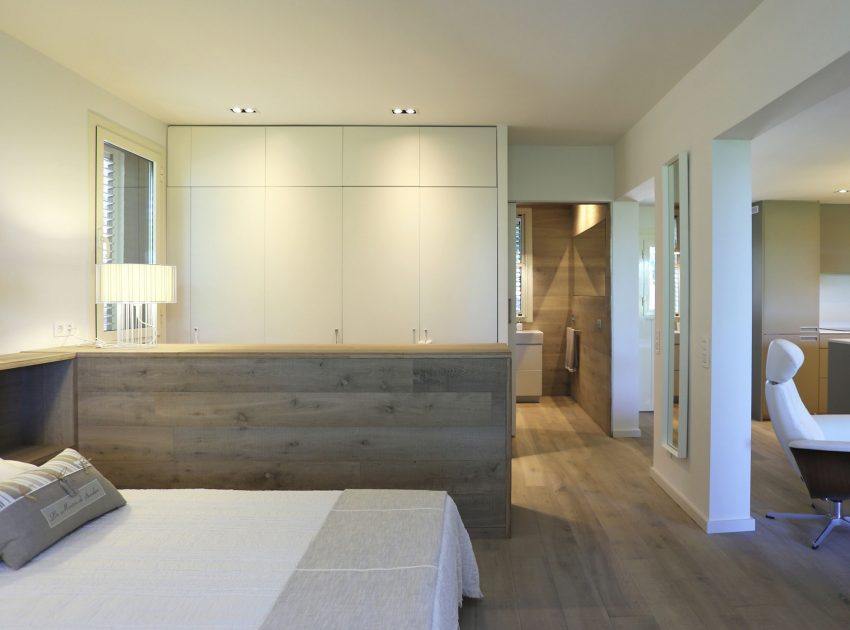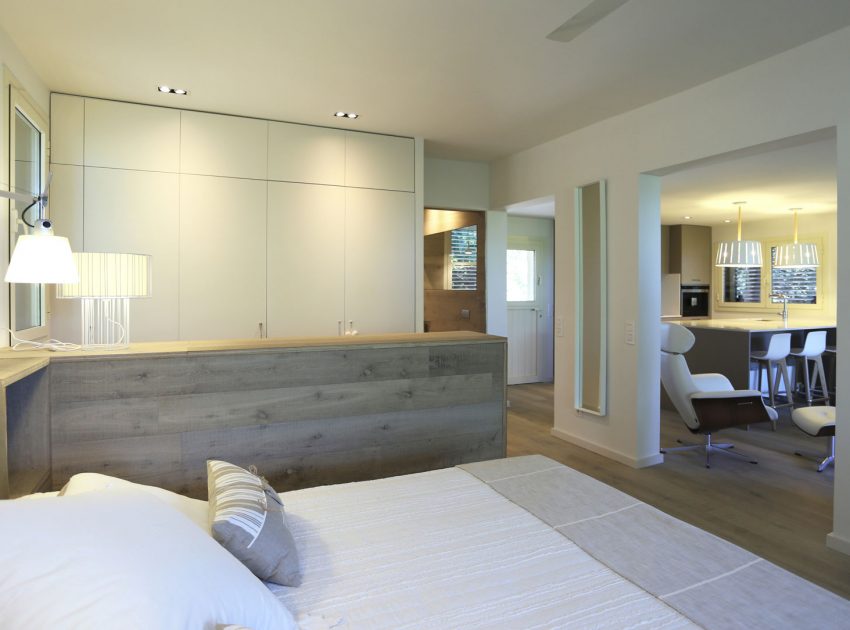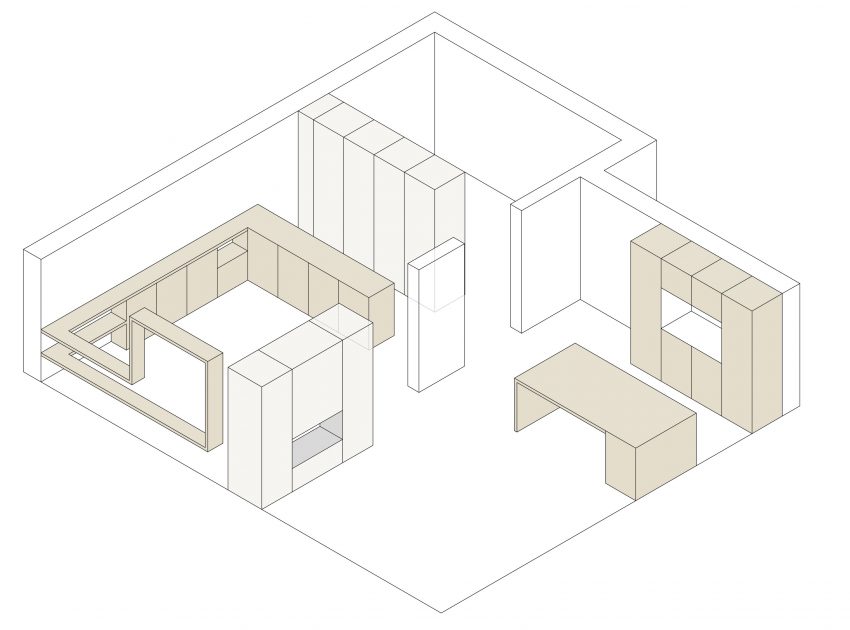 View the complete gallery