Casa de Vila TA e LB by DT Estúdio
"A couple of architects from DT Studio, during one of their bike rides, passed by a closed condo in São Paulo and decided to take a look. The condo was unpretentious, consisting of seven houses with its original facades from 60's. They had heard that none of them had been put for sale for the last 18 years, but at that moment, one was for sale. The couple immediately started to daydream and make plans. It was everything they always wanted: A charming home with 100m² (1,076ft²), side corridor that could be transformed into a garden, a small room in the backyard that could be set as an office / guest bedroom, large rooms and efficient circulation. The very next day, they called the salesperson and then closed the deal.
The greatest source of inspiration for the project was that the house had been kept very close to its original state. It didn't take them much to define the concept: The general characteristics of the house would be kept and highlighted, therefore, creating a new, modern identity for the residence. The first decision taken was to remove the wall that separated the kitchen from the living and dining room, creating, thus, a large multipurpose room. To do so, a structural reinforcement was needed and the new steel beam would be apparent.
The room in the backyard has been completely modified to house the service area and office with private bathroom that could be reversed into a guest suite. A frame of three sheets, two made of glass and one screened would open both spaces to the garden. The highlight here is the charming three-color hydraulic floor tiles in the outdoor area and also inside the little house in the backyard.
The kitchen vitro gave place to two sliding doors and the room received a wood floor with another new format and pagination. From the backyard we can see the ample space comprising kitchen, dining and lounge.
Special attention was devoted to the multipurpose room: The color palette of blues and grays was balanced with the warm tones of the Pequiá wood floor and brick wall. In the kitchen, the technocement contrasts with red and white cabinets. The countertop is Caesarstone Osprey. As for lighting, the original molding was "mirrored" to the kitchen, creating a homogeneous light distribution. Glass sconces, a Foscarini Chouchin pendant over the dinner table and a Parentesi lampshade were proposed for localized lighting. A lower window close to the kitchen floor allows a view of the garden and keeps privacy.
The wooden windows of the rooms as well as the iron bars of the windows and railings were kept. The decoration took into account the desire for joyous, practical and comfortable spaces and the personal taste of the owners and architects: Dark wooden antique furniture pieces, inherited and of sentimental value, were mixed with clean contemporary pieces in bright wood.
The bedrooms had their original parquet floor of Peroba Rosa restored and its doors painted in blue. The upper floor bathroom has been completely redesigned to create a better use of space. Emphasis on the hydraulic floor tiles with a "fish spine" pagination that contrasts with the overall white."
Photos by: DT Estúdio & Revoada Estúdio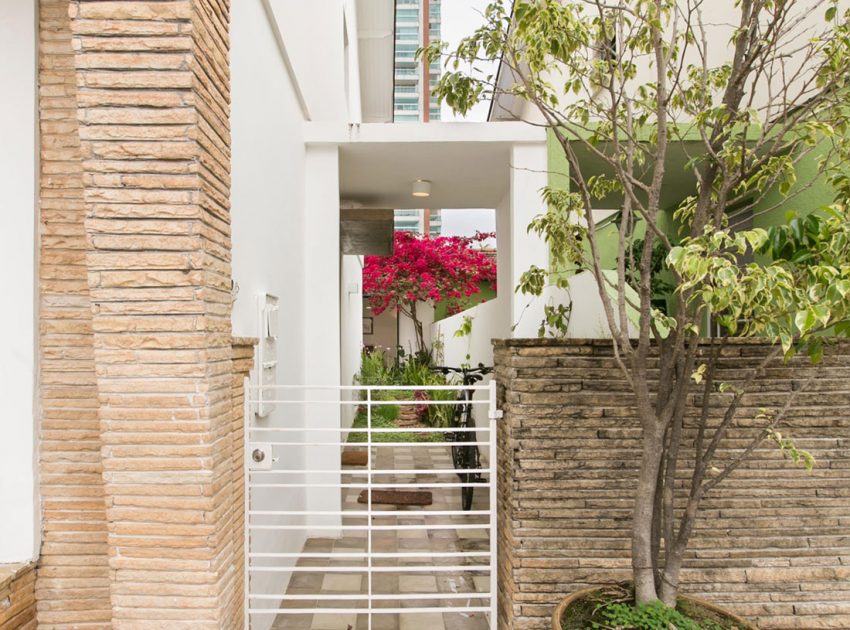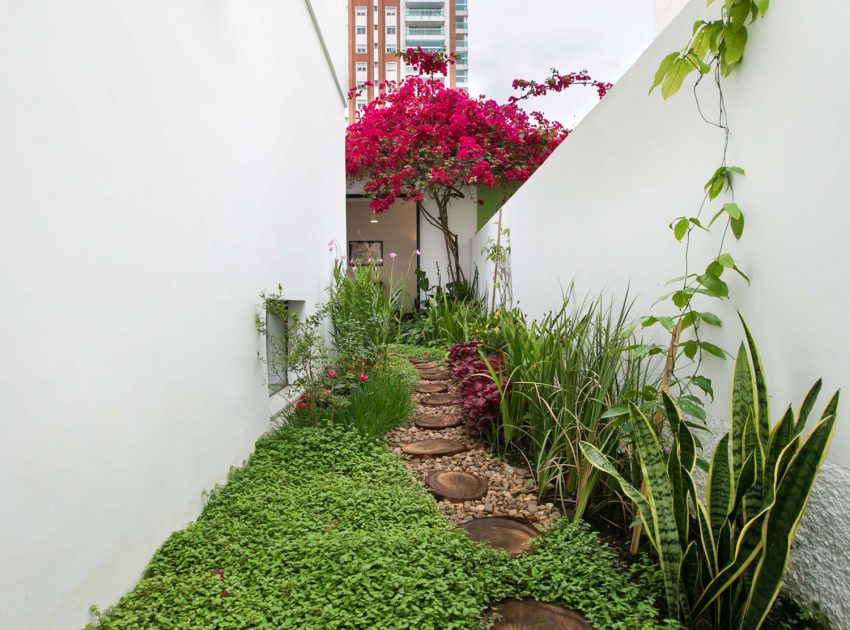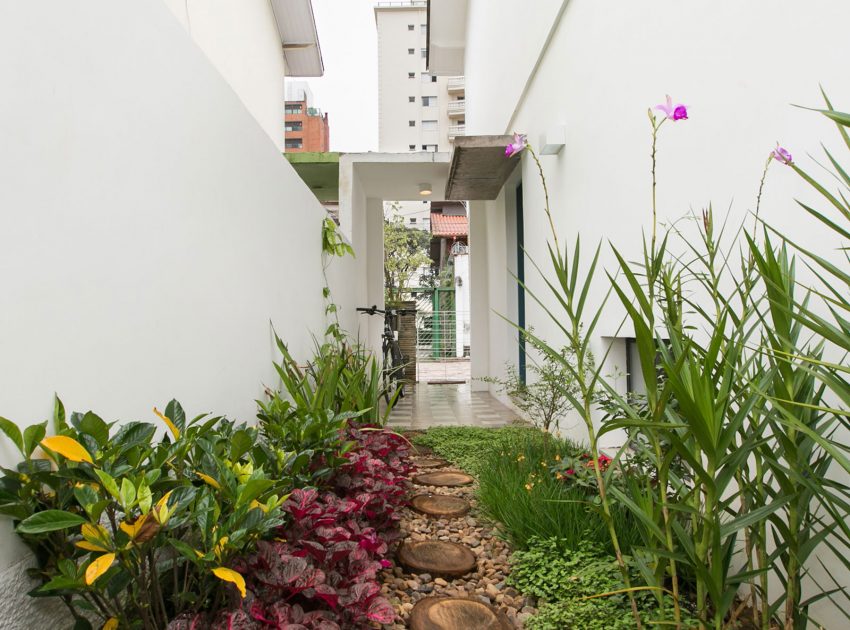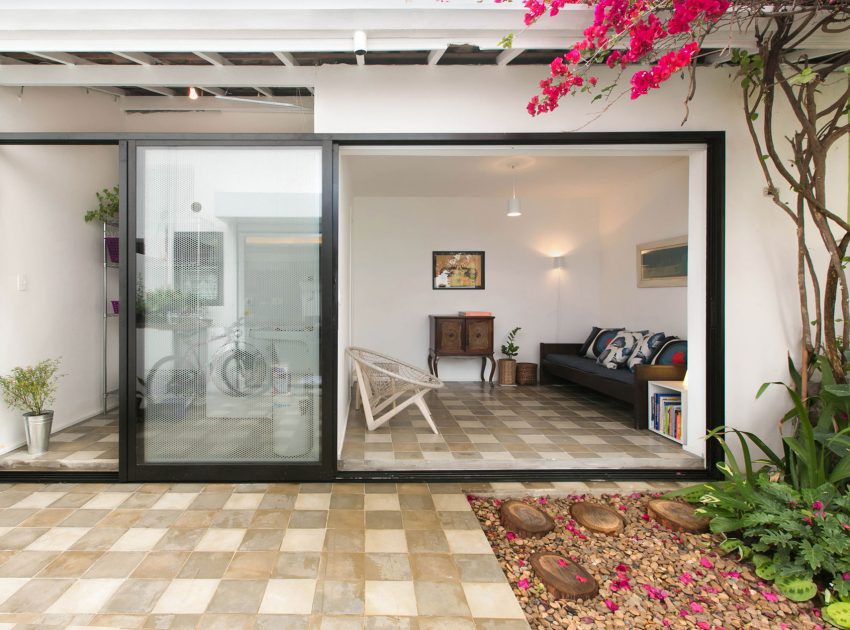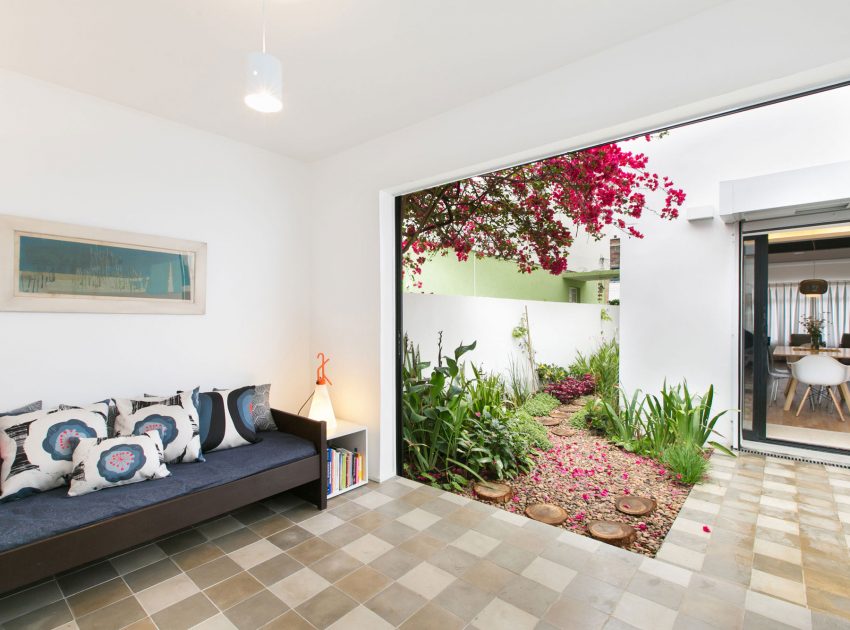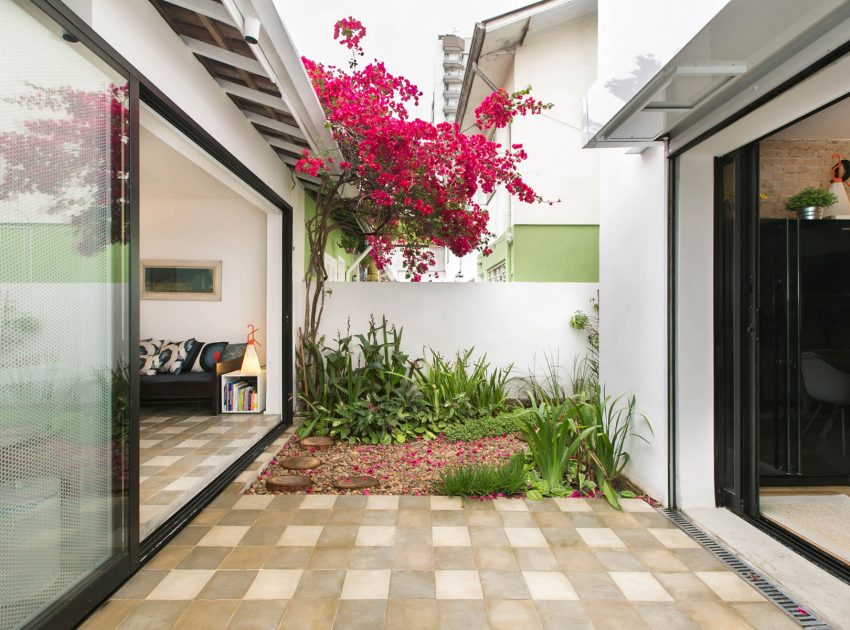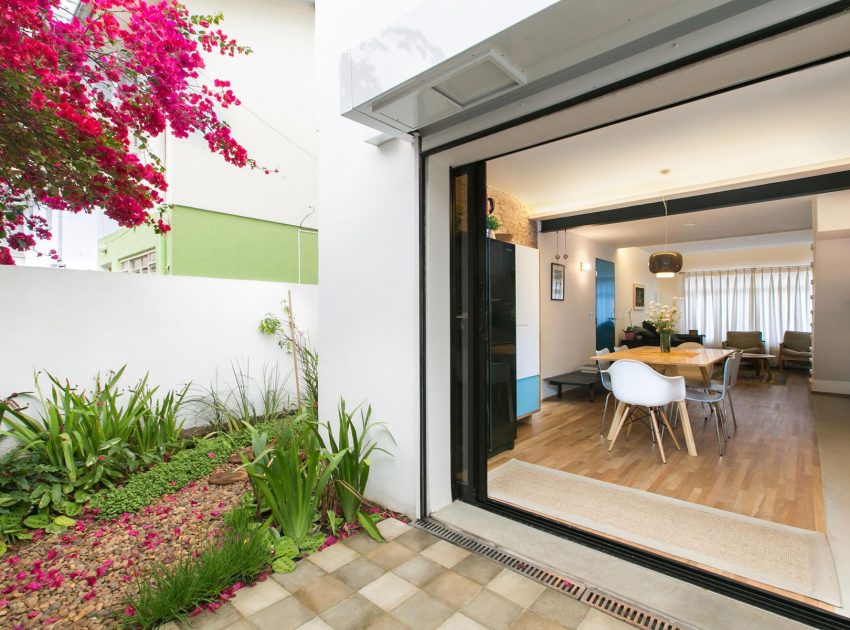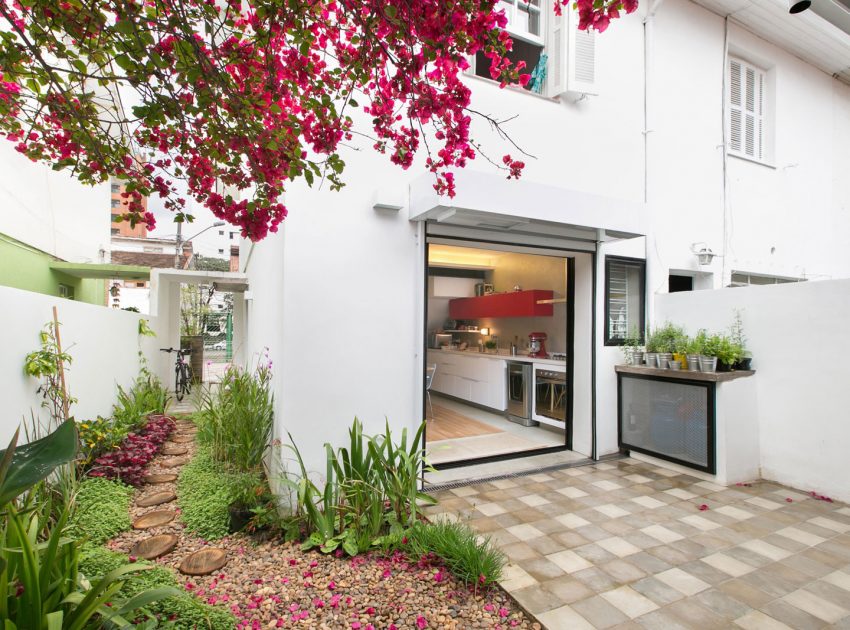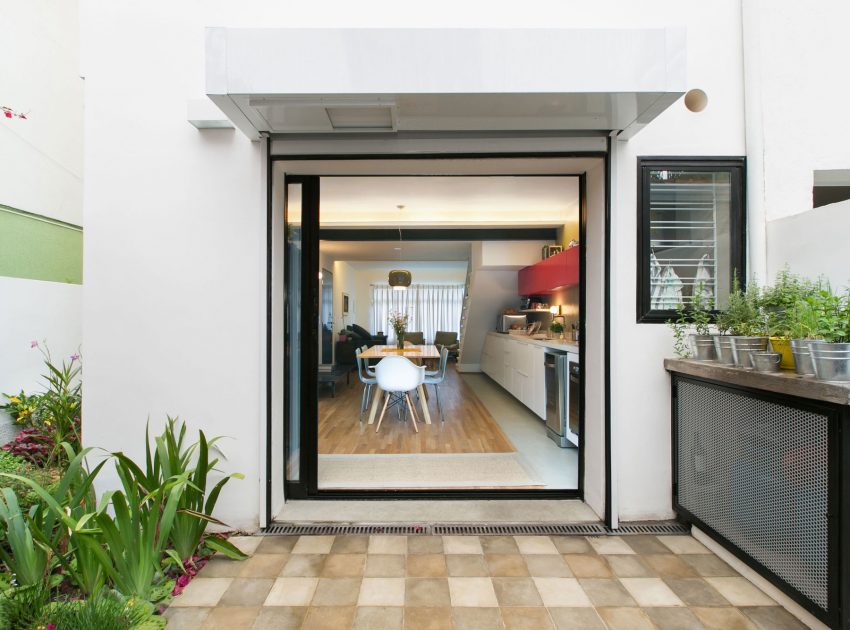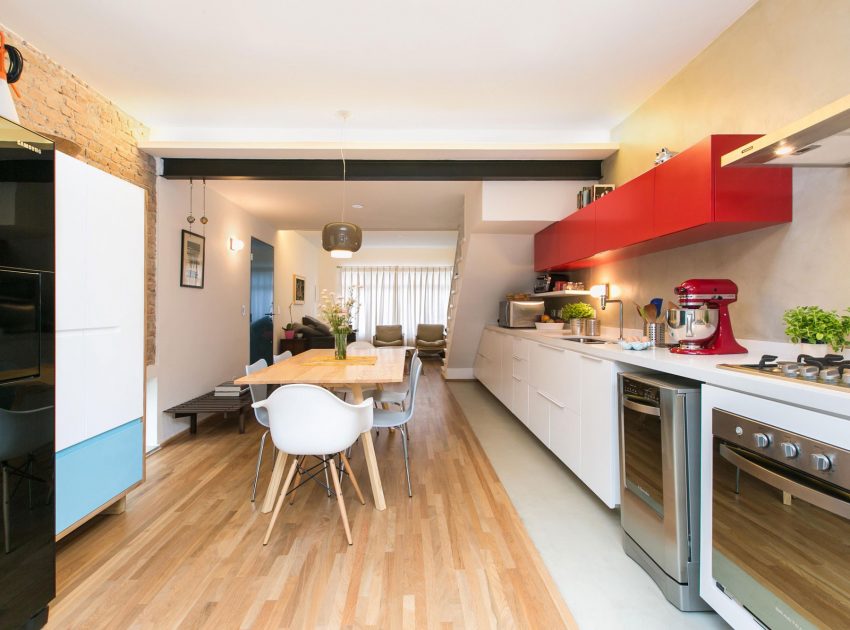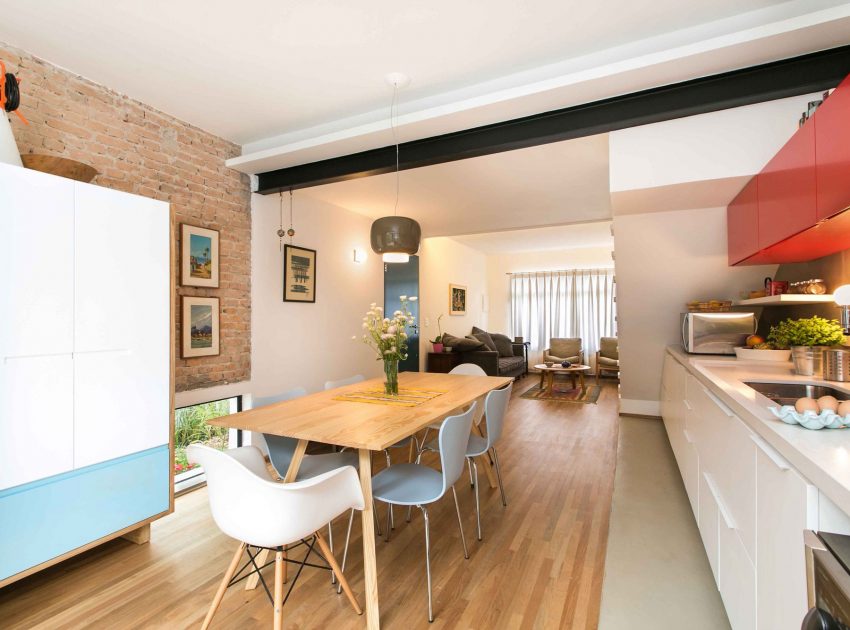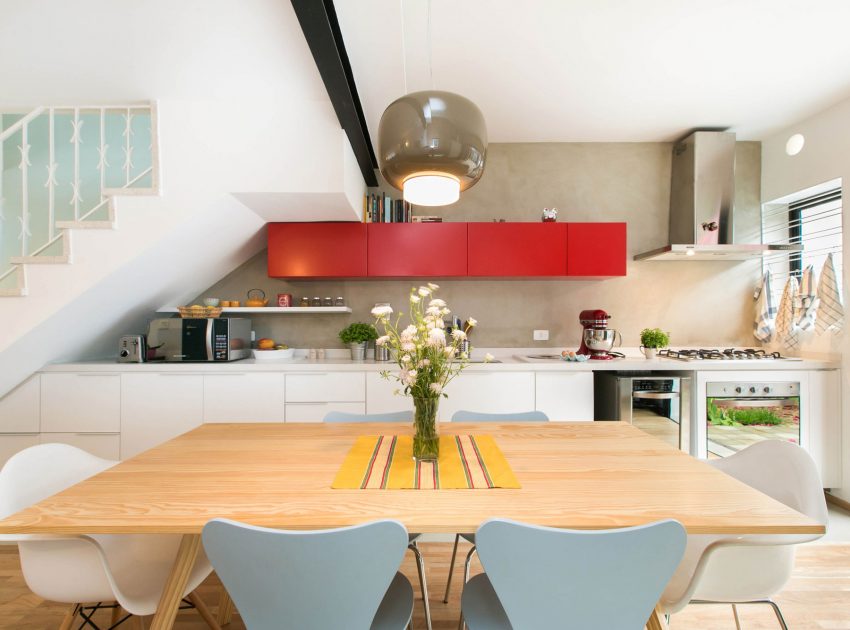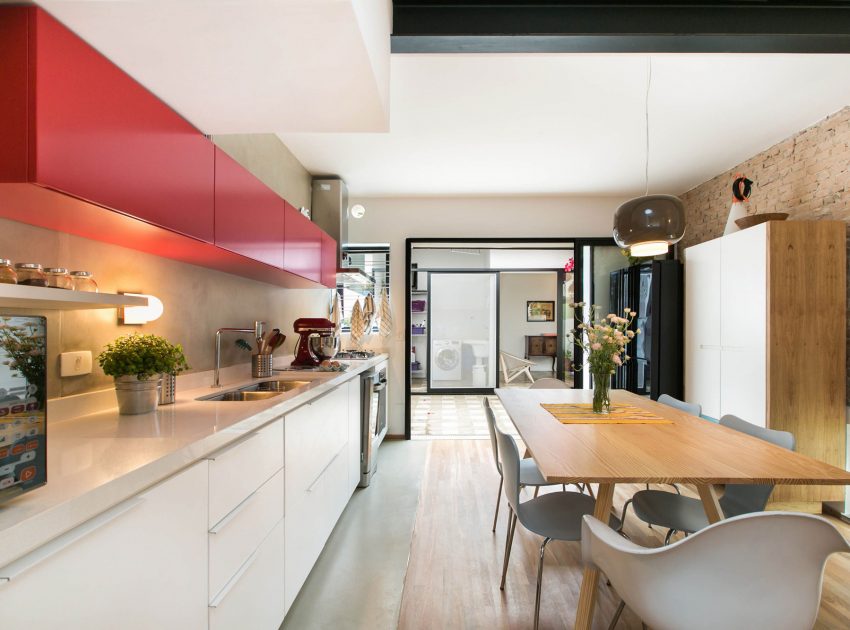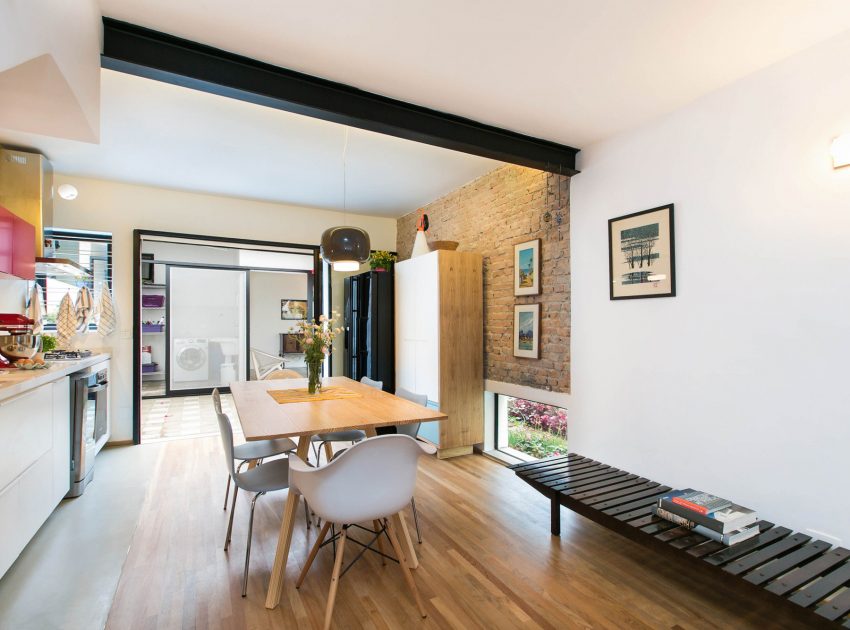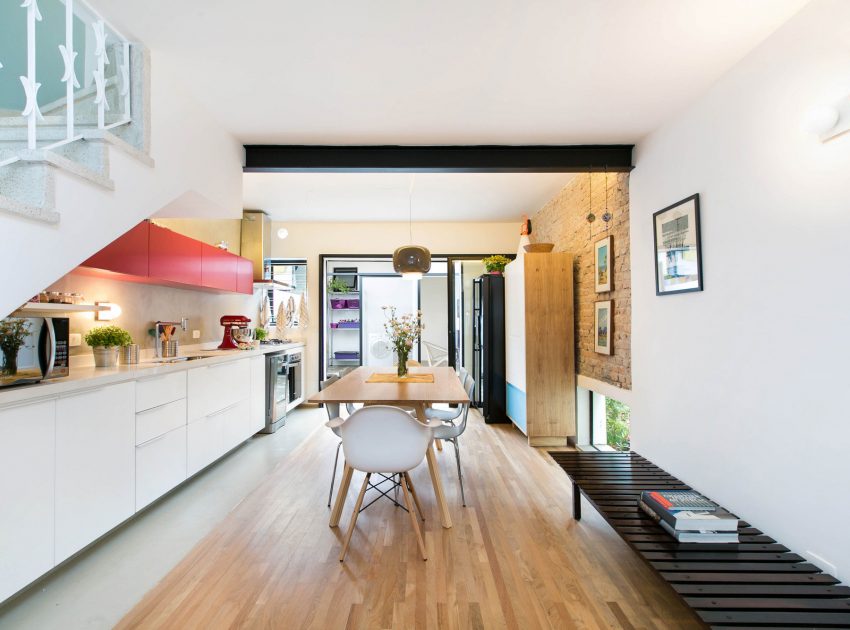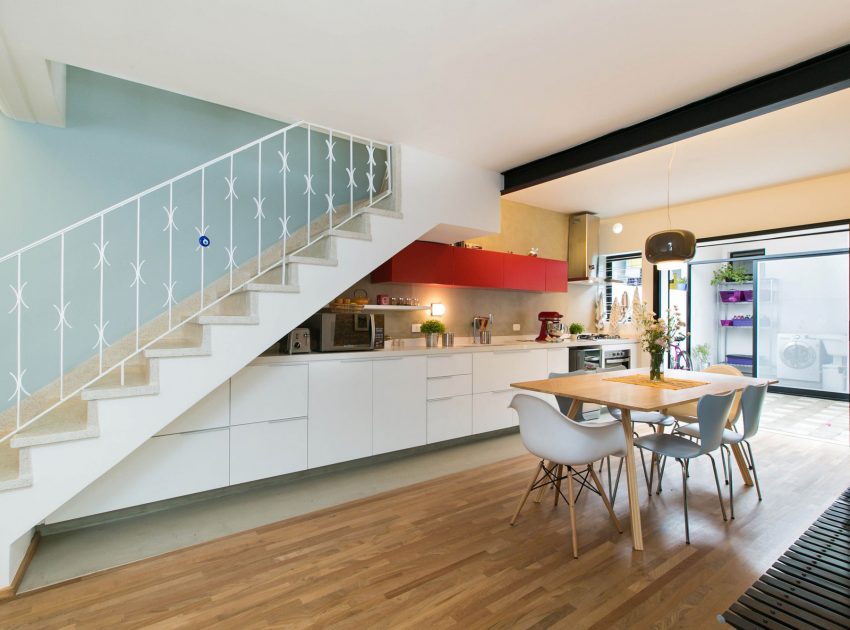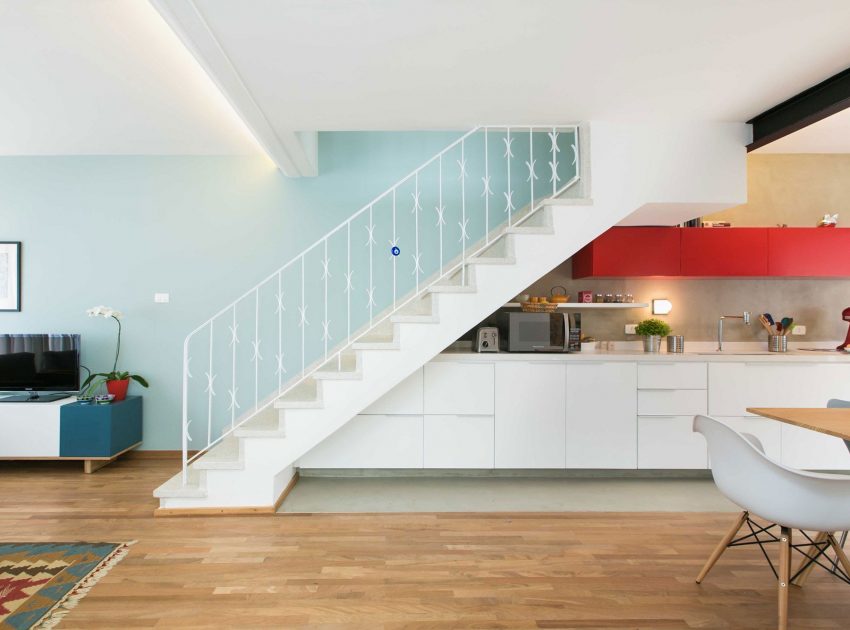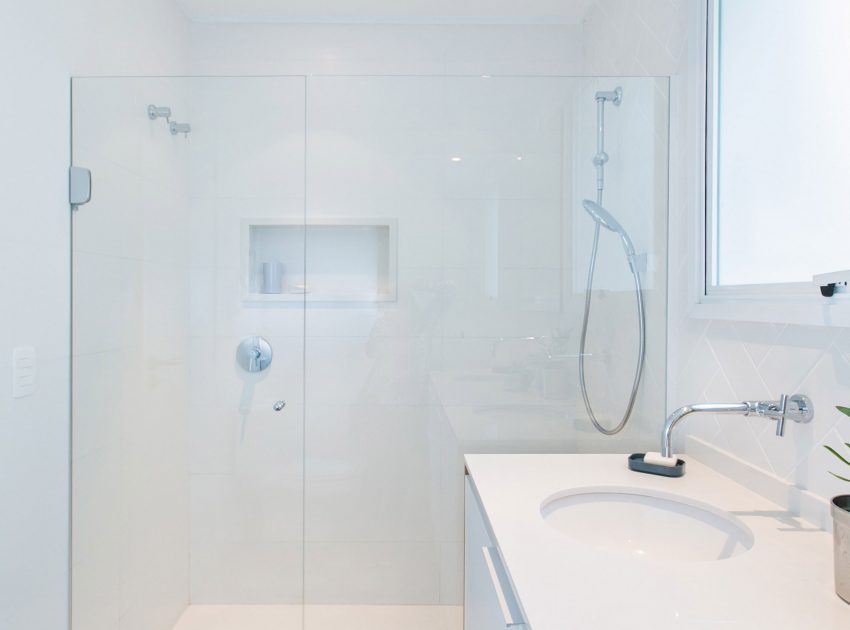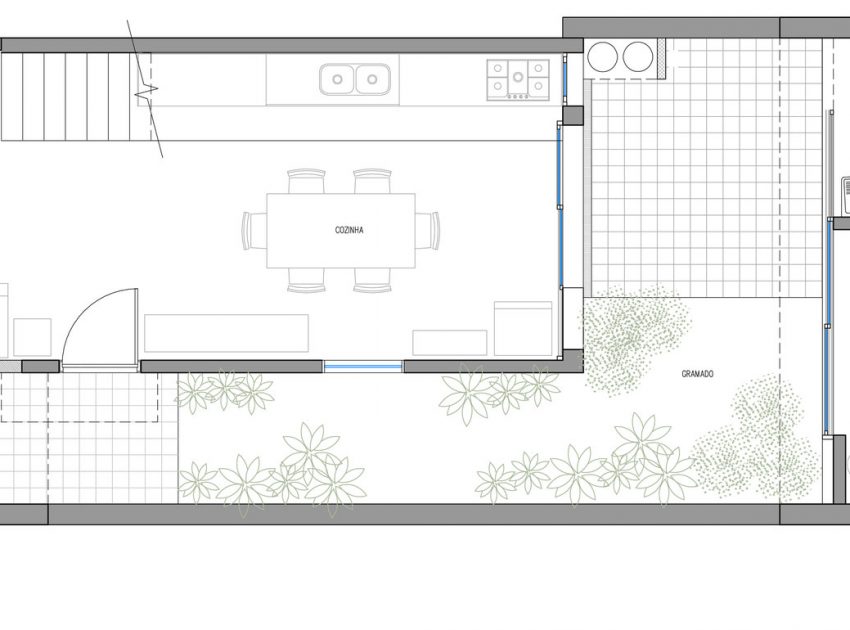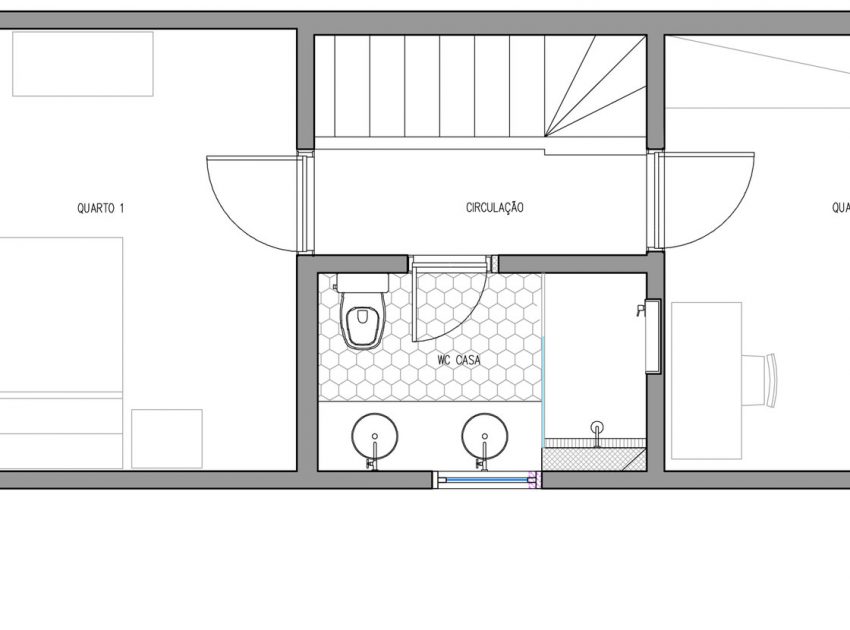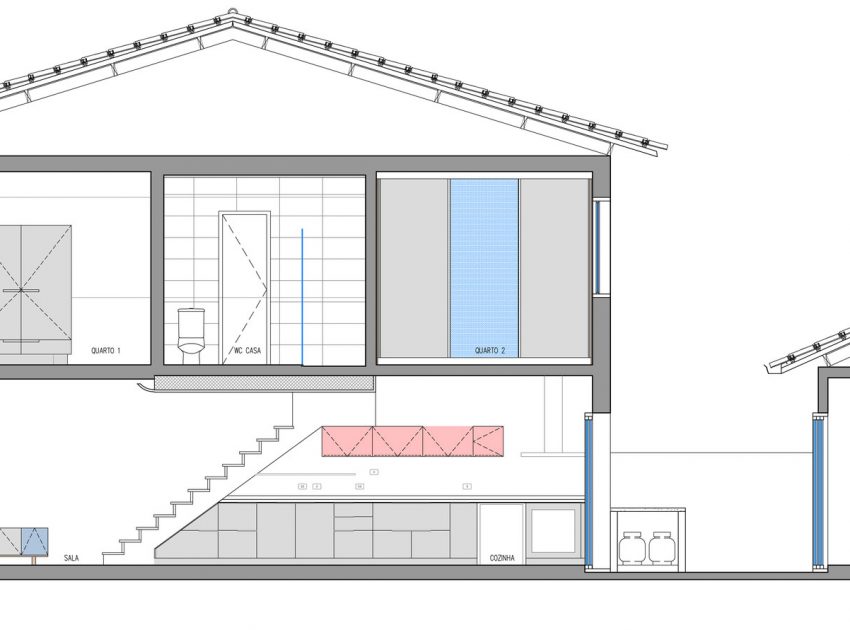 View the complete gallery