Krylatskoe Apartment by Bureau Slovo
"Interior design in a typical kopeck piece of a panel house for a young man.
Almost all the walls in the apartment were load-bearing, so there was no question of a radical redevelopment. They decided not to combine the bathroom.
And the heating pipes were hidden behind the curtains.
The interior as a whole turned out to be calm and light, cold shades contrast with warm, and neutral – with bright ones.
The main wishes of the customer were: simplicity of forms and filling, natural shades, organized storage, natural wood, a minimum of decor, black elements, a minimum of color accents, but their presence."
Photos by: Bureau Slovo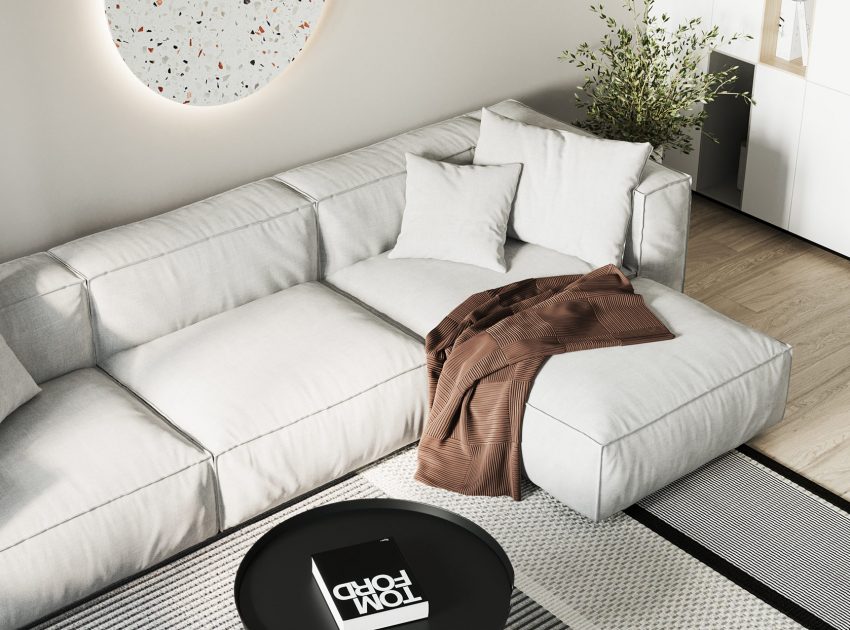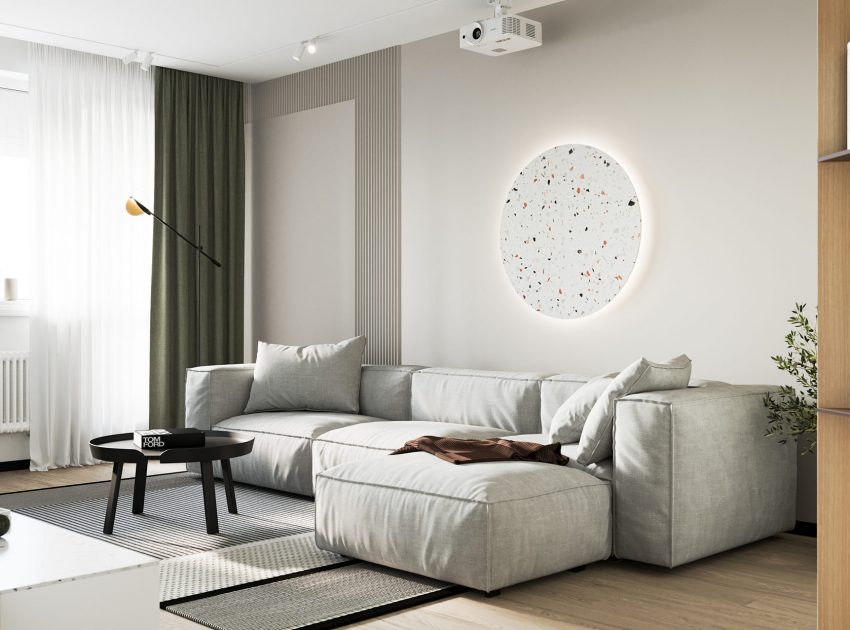 View more: A Beautiful Modern Minimalist Loft Punctuated by Splash of Vibrant Color in Toronto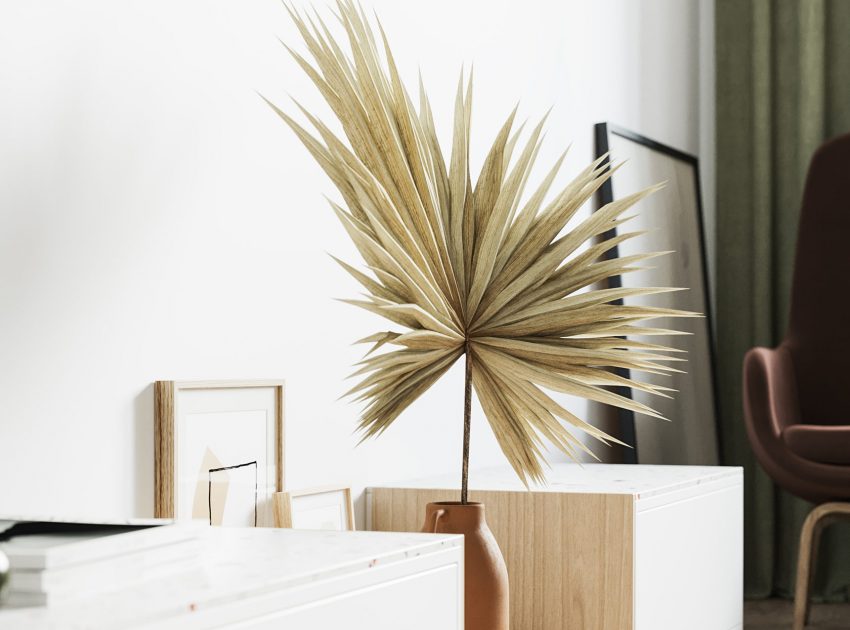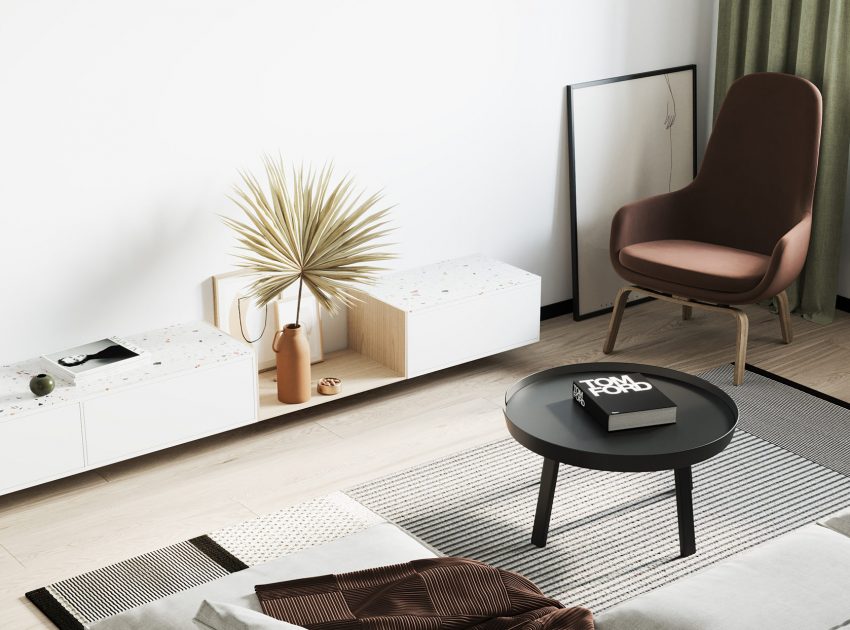 Related: A Chic and Stylish Apartment Blends Rustic and Modern Details in Chicago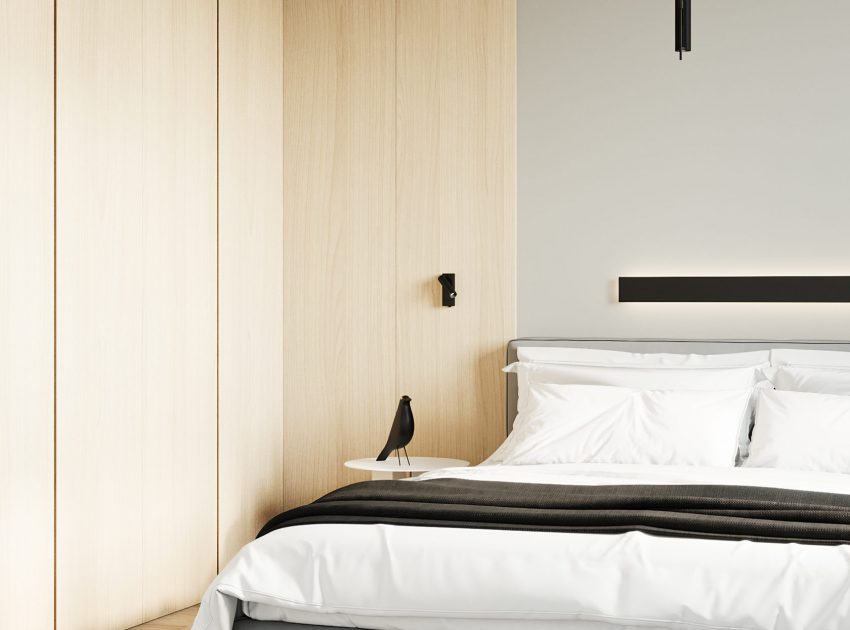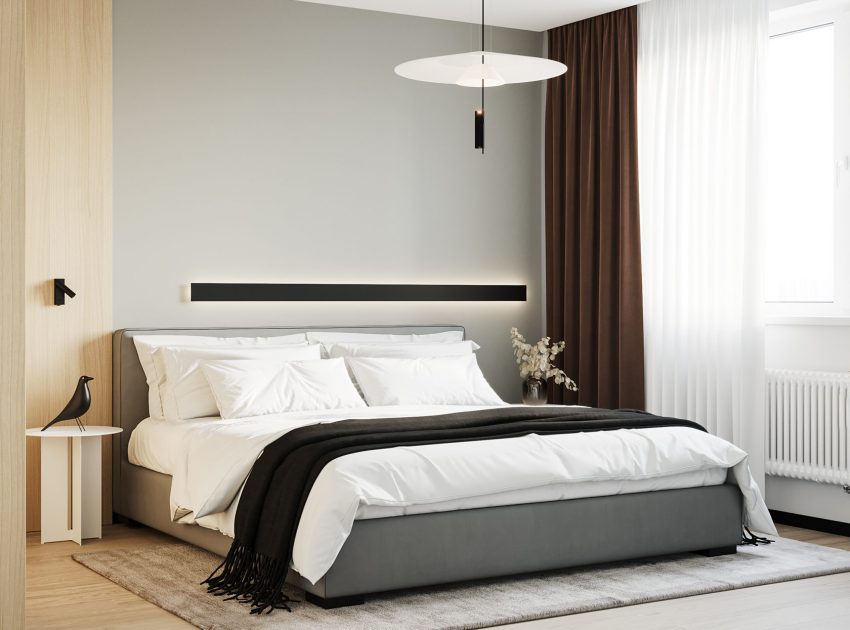 Here: A Sophisticated Modern Home with Bold Green and Pink Accents in Kiev, Ukraine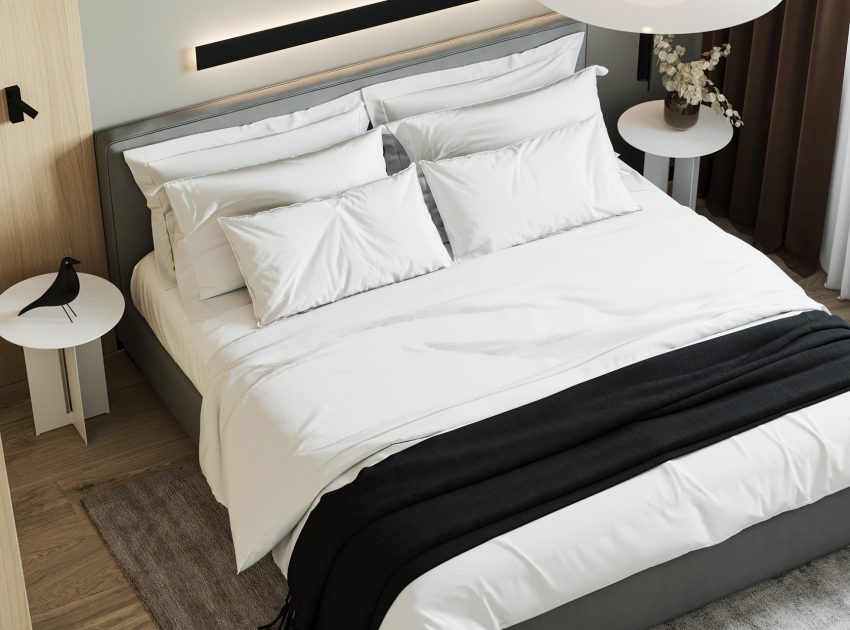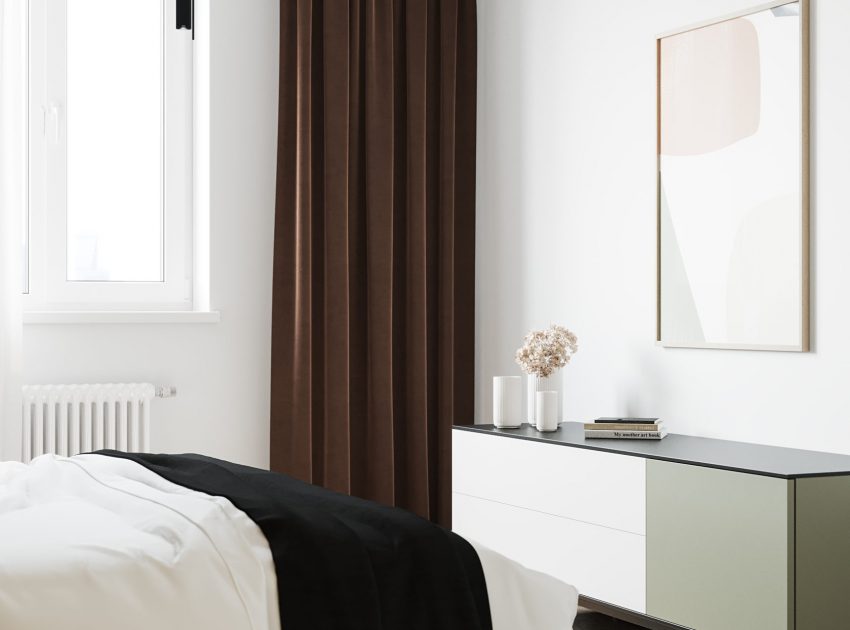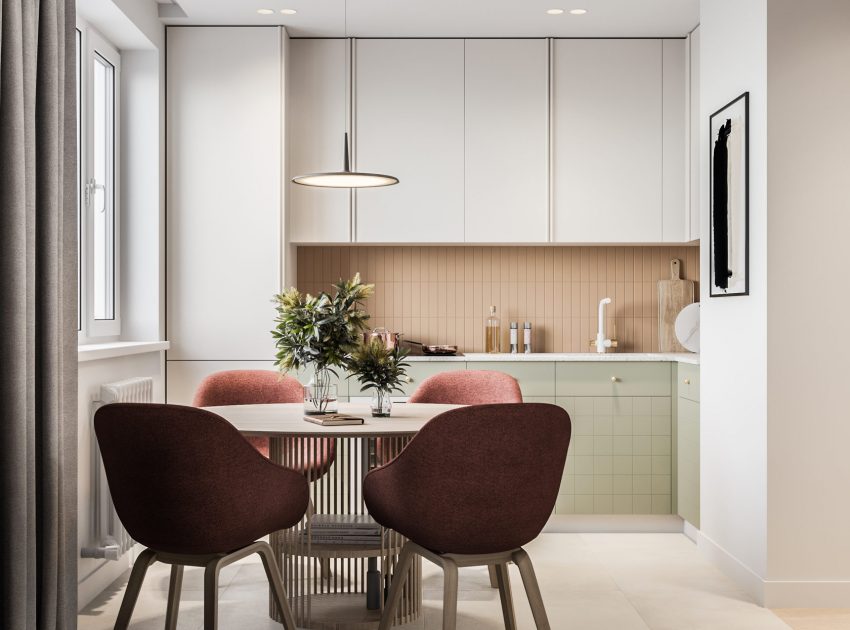 Read also: A Bright and Spacious House with Comfortable and Remarkable Interiors in Tarnowskie Gory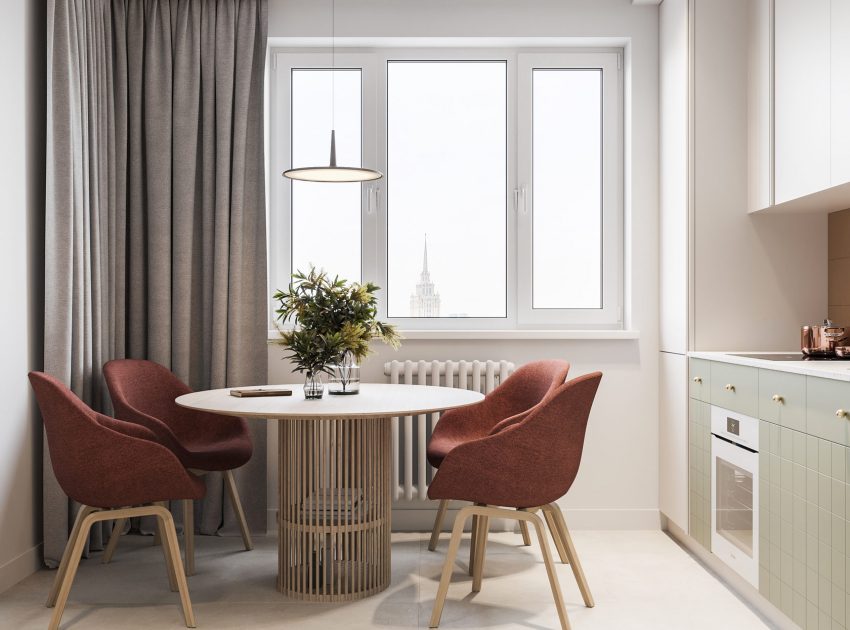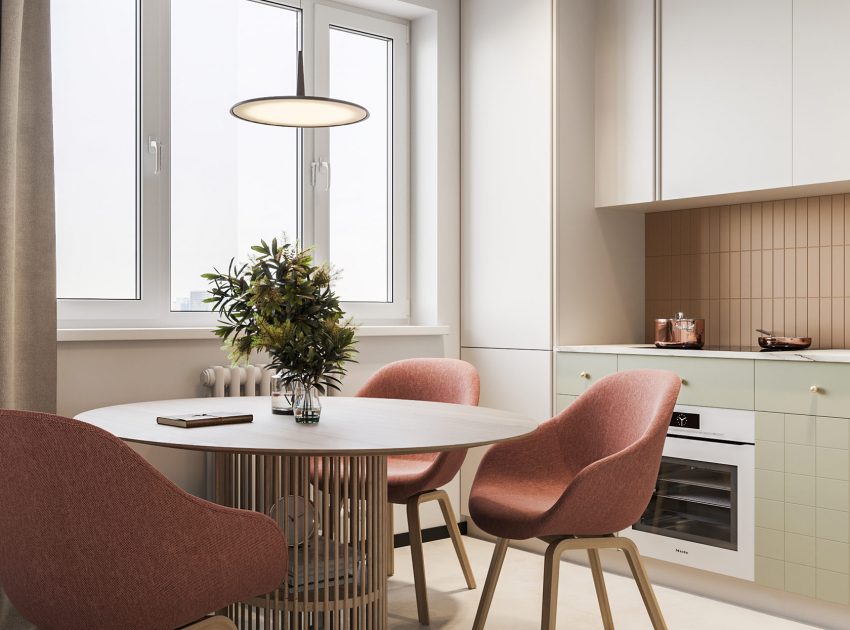 Next: A Small Industrial Apartment with Exposed Brick, Metal and Wood in Moscow Oblast, Russia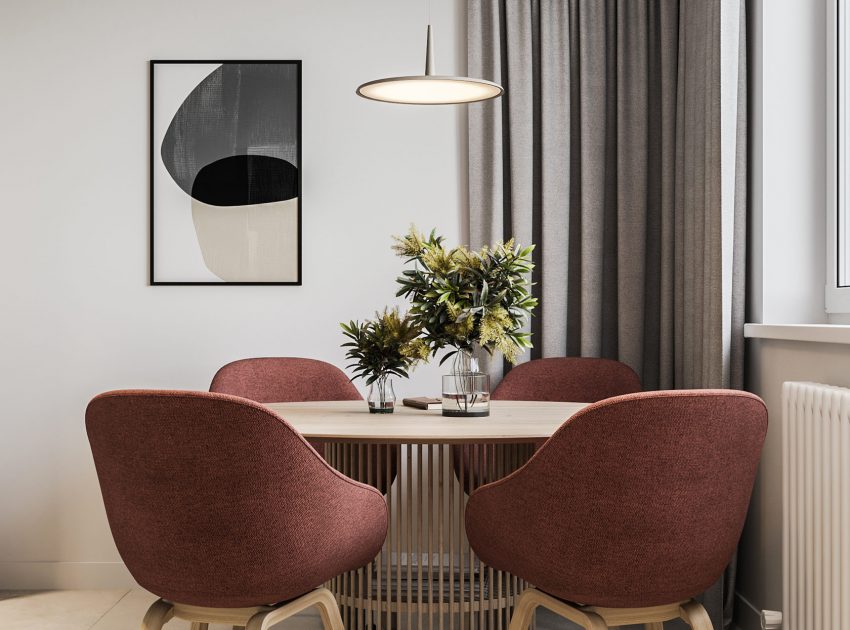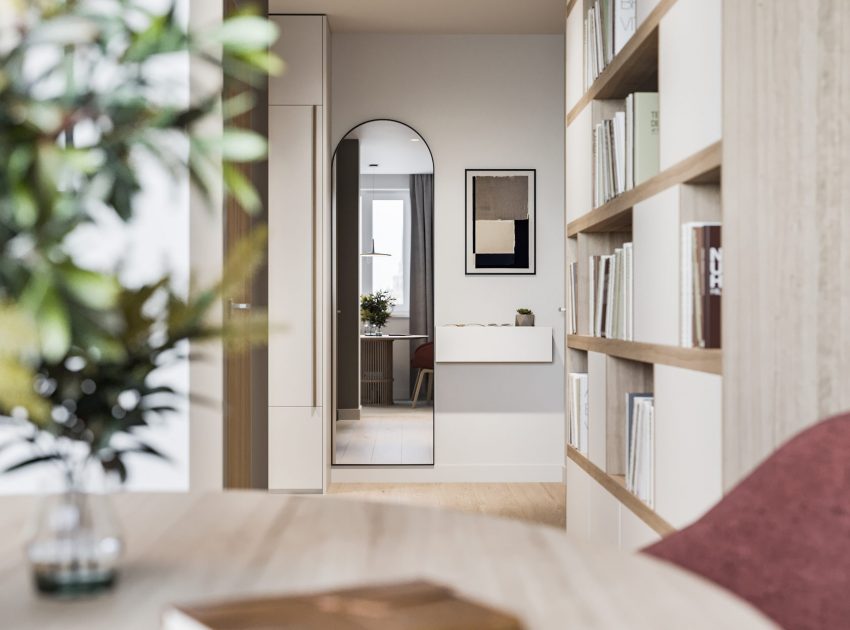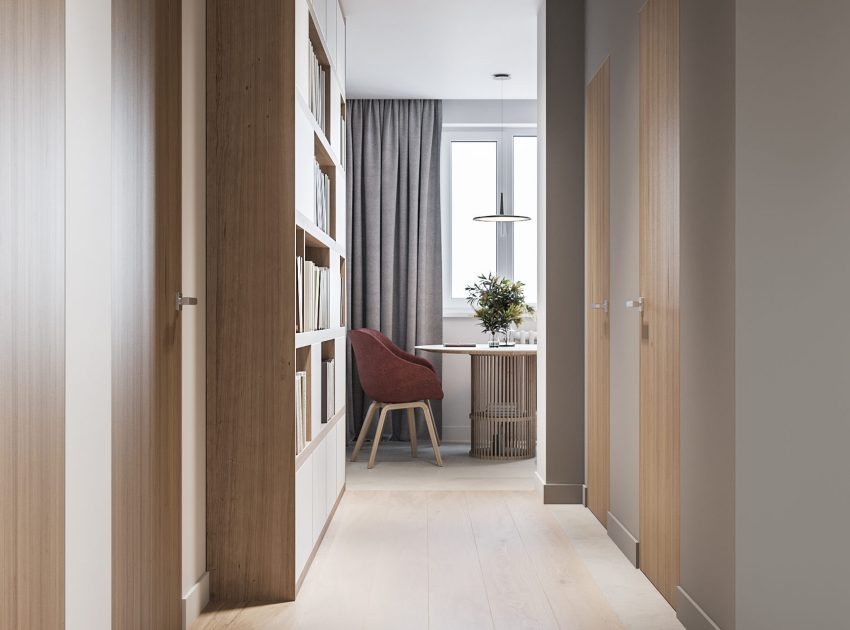 Check out: A Small Apartment Under 50 Square Meters in Moscow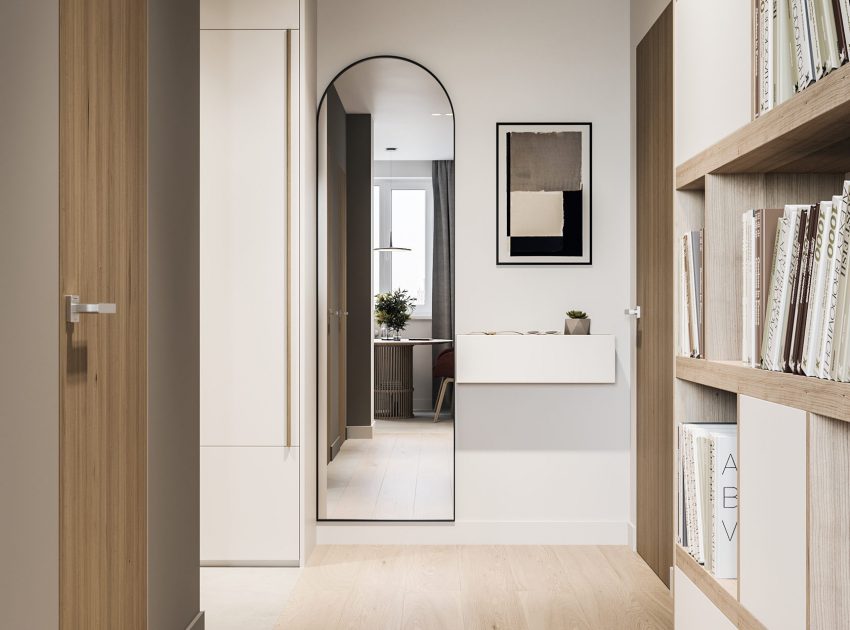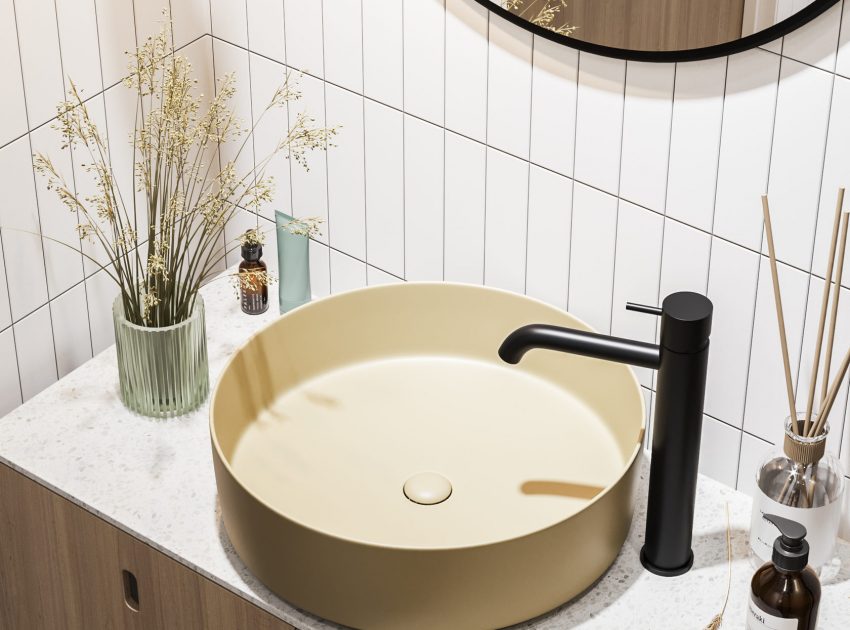 Read more: A Sensational Contemporary Apartment with Beautiful Interiors in Tay Ho, Vietnam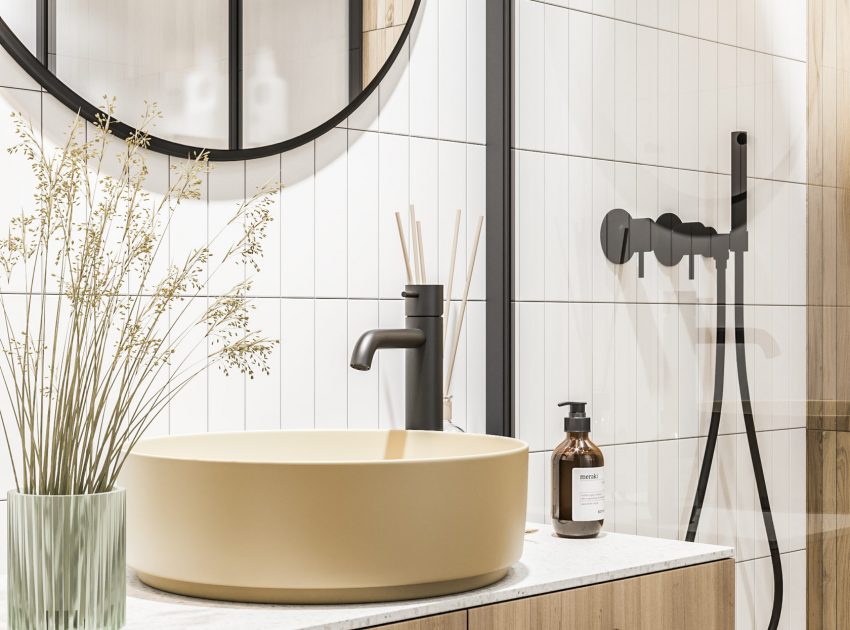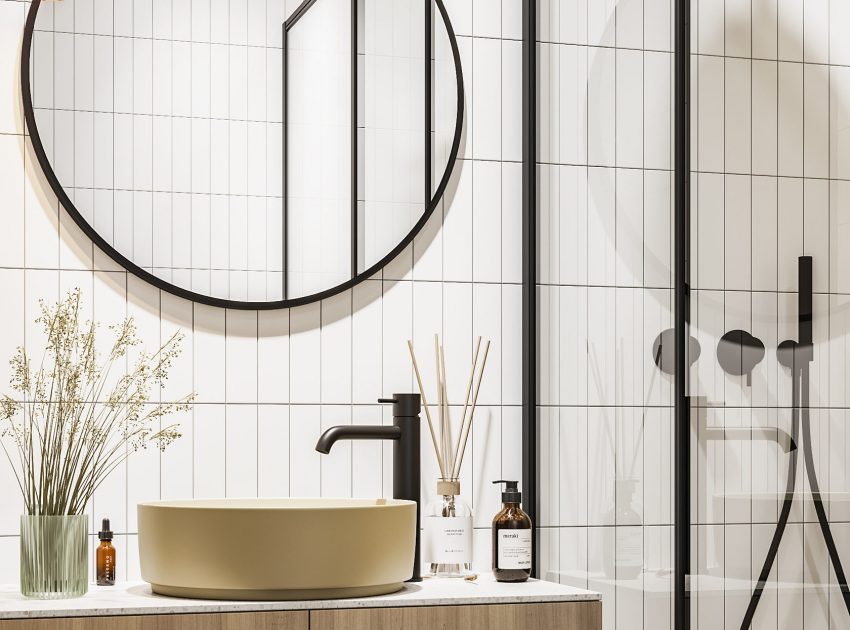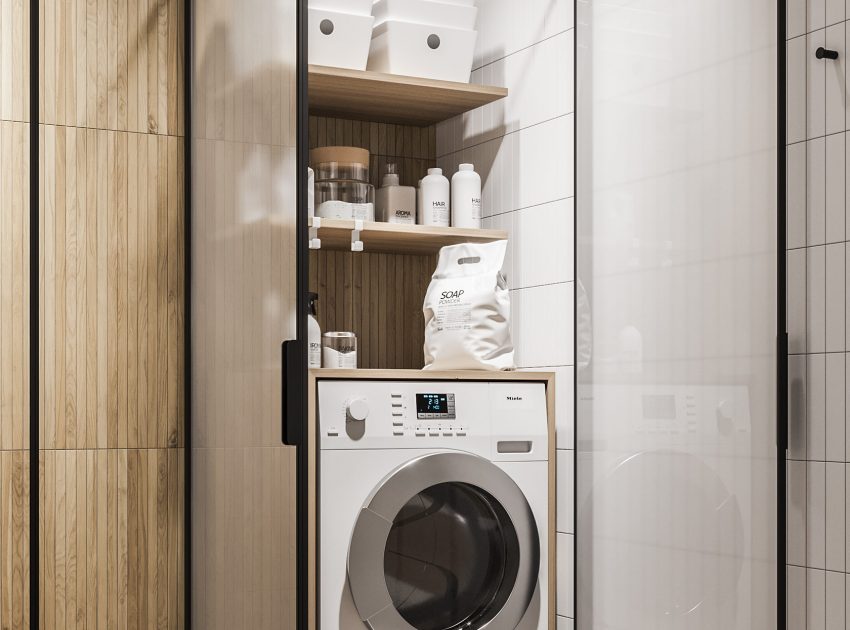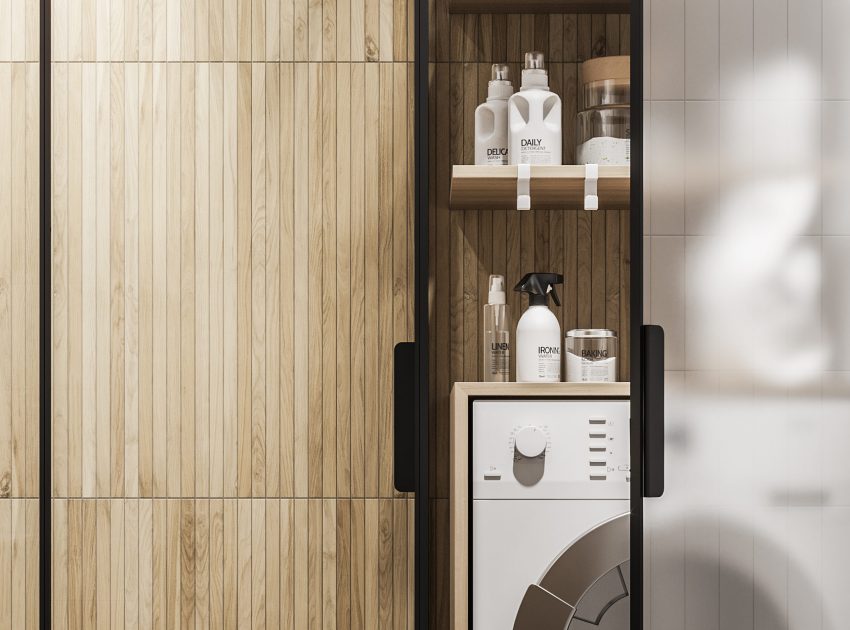 See also: A Bright and Colorful Contemporary Apartment in San Miniato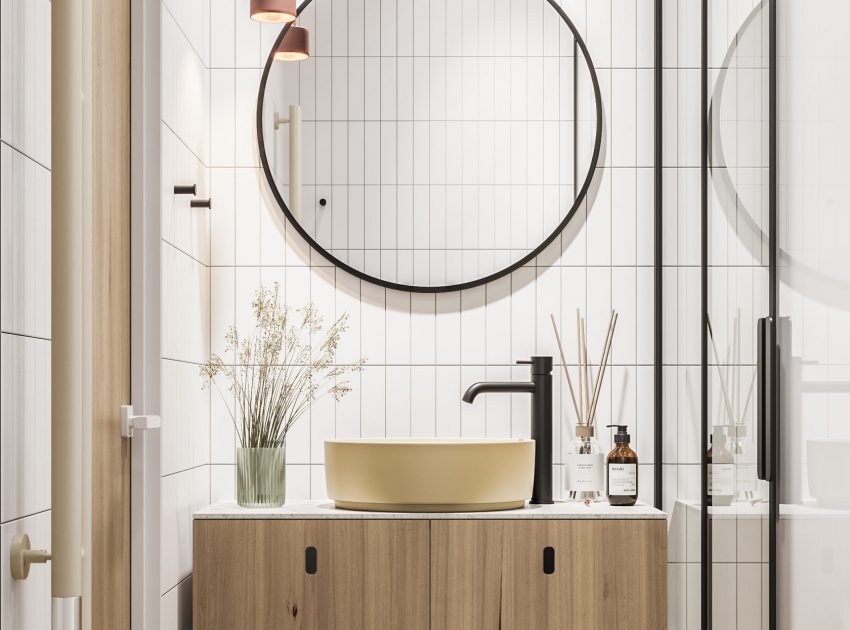 View the complete gallery