Residenza d'Autore by Giraldi Associati Architetti
"The residential building is located in an urban area that is only 500 meters from the center of the municipality of Pieve di Cento, characterized by a low building density that materializes in a residential fabric of villas and small condominium complexes with a maximum of three floors. Above ground.
The house with respect to the context has simple and clean shapes, and is characterized by an alternation of volumes that make the function of the different environments partially legible from the outside, which find expression in four different views that dialogue the same material and volumetric language.
The other element disjointed from the surroundings concerns the choice of materials, which with extreme sincerity give the views of the building tactile sensations.
Exposed reinforced concrete is the dominant theme and, to enrich the overall view, large glazed surfaces, brise soleil, laminated wood and reflective fabric curtains enrich the overall view.
The property is spread over two levels, a ground floor, and a first floor.
On the ground floor there is the living room which leads to the dining room and on the opposite side to the kitchen, the living room which is divided into two areas by a stone wall which houses a fireplace. The simple and linear furniture of the living area characterized by the presence of the spacious yellow sofa and the bookcase contrast with the baroque furniture of the dining room where an inlaid wooden table dominates the space. From here, passing under the staircase leading to the first floor, you enter the kitchen: a simple and essential environment where the color of the objects present emerges from the whiteness of the furniture. The ground floor is completed by a laundry room, a bathroom and a technical room where the boiler is located.
The staircase, which starts from the living room, leads to the first floor which is composed of a study and a living room which leads to the outdoor terrace. From the living room, characterized by large windows overlooking the outside, a long corridor starts that crosses the entire first floor transversely, passing from the double bedroom obtained from the patio, to the walk-in closet, to the bathroom to end with access to another bedroom."
Photos by: Giraldi Associati Architetti & Francesca Anichini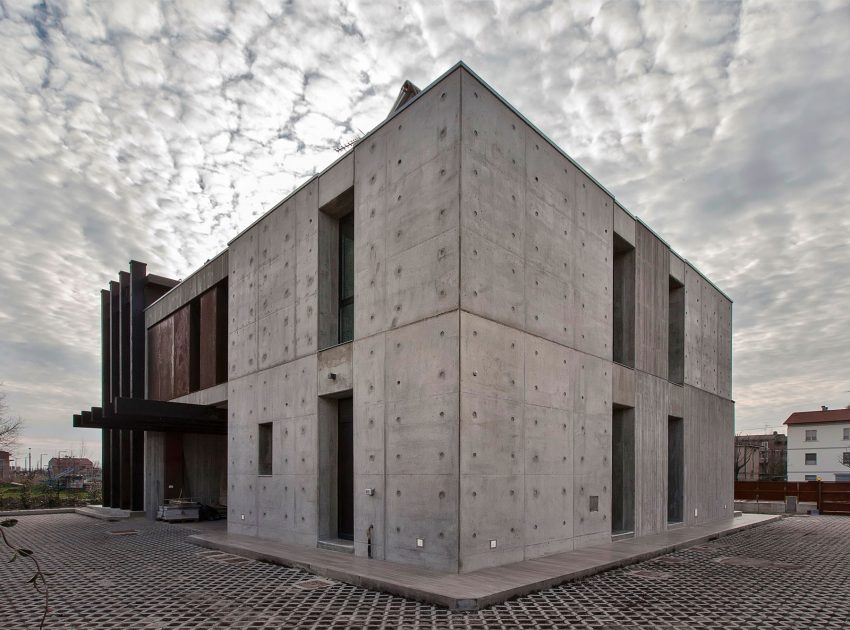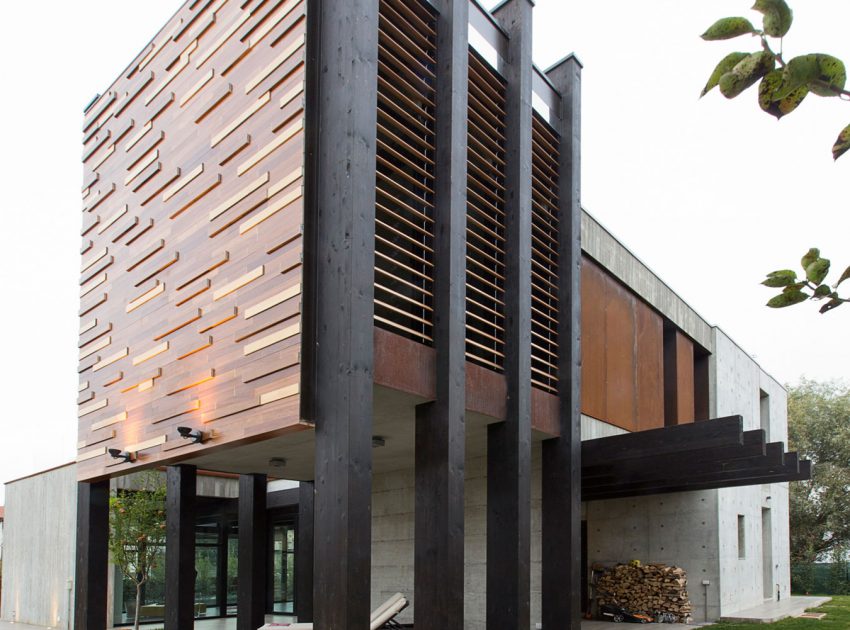 Related: A Spectacular Family Beach Home Overlooking the Pacific Ocean in Laguna Beach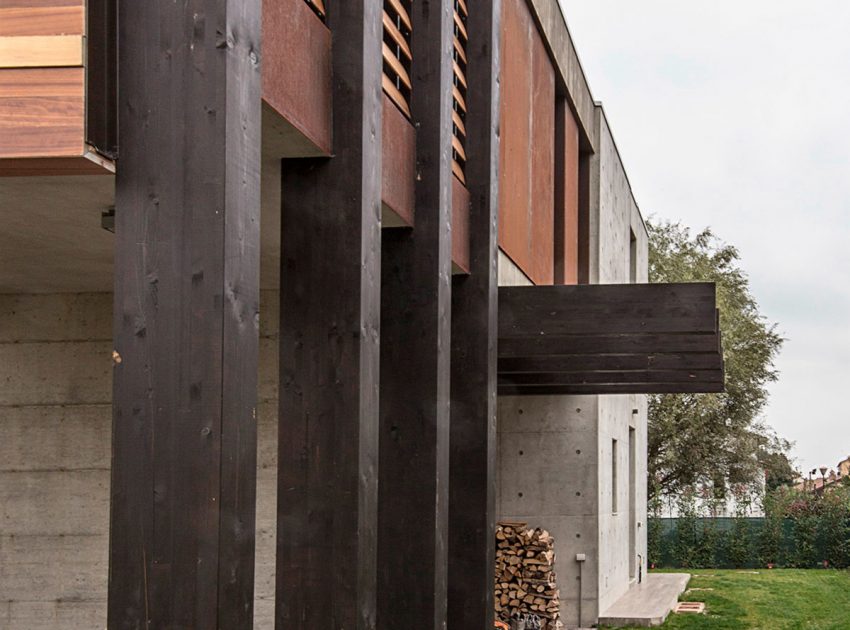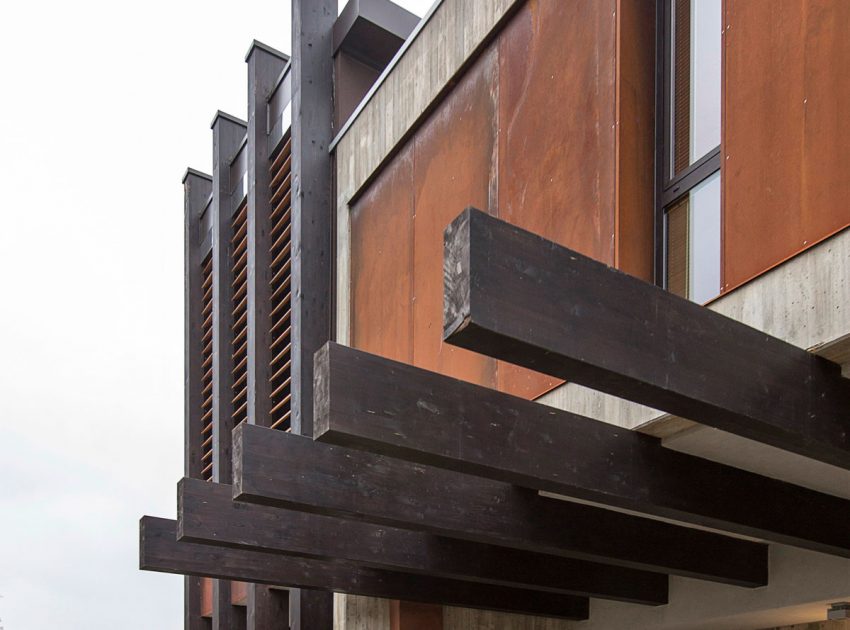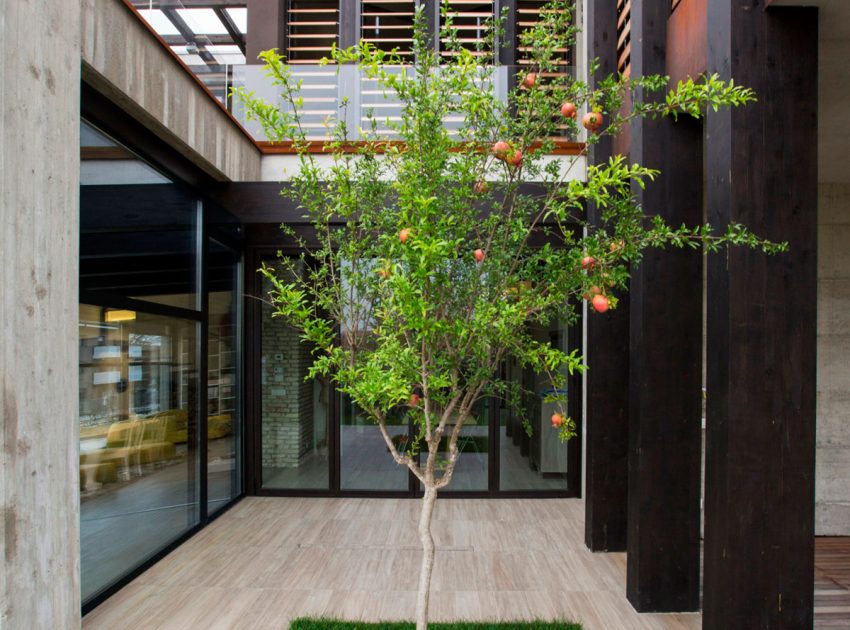 We recommend: An Ultramodern and Stylish House with Welcoming Interior and Sharp Lines in London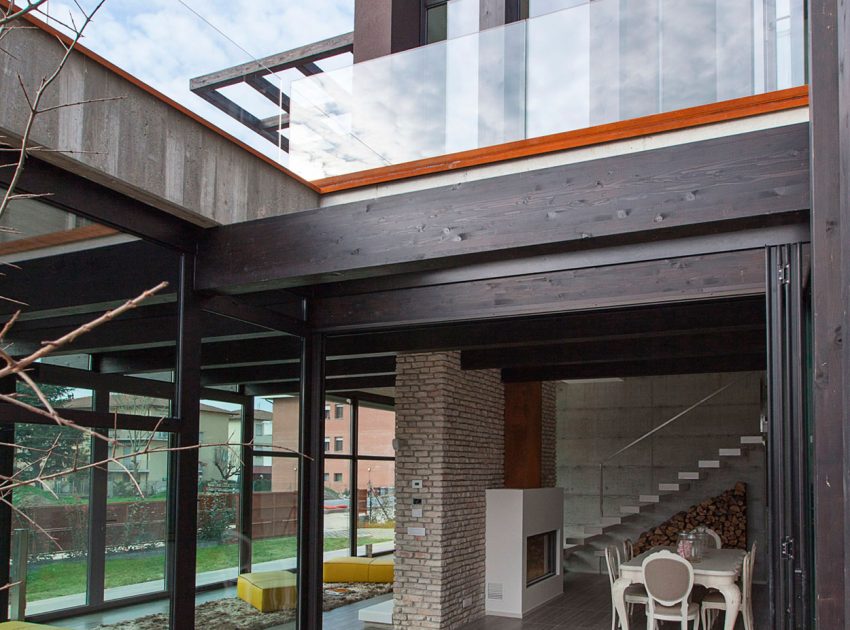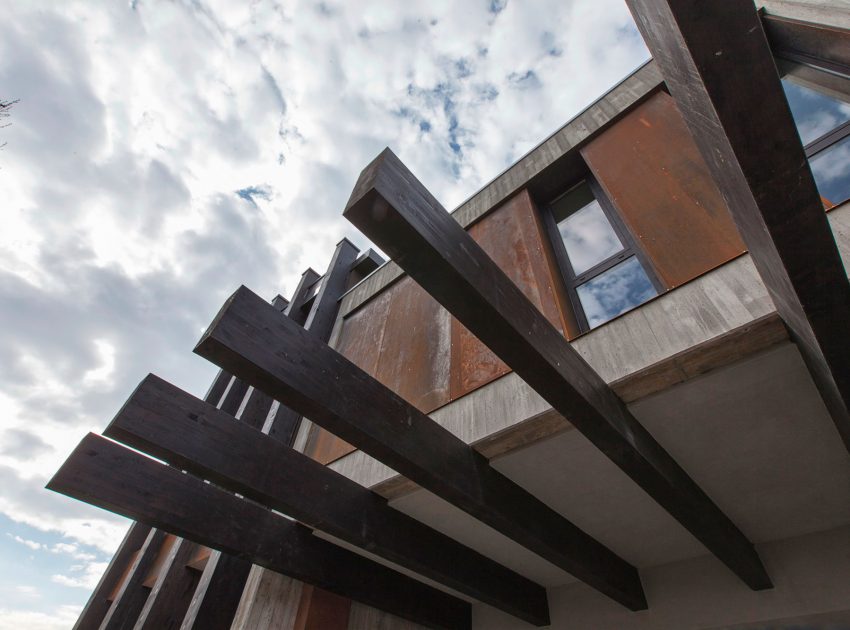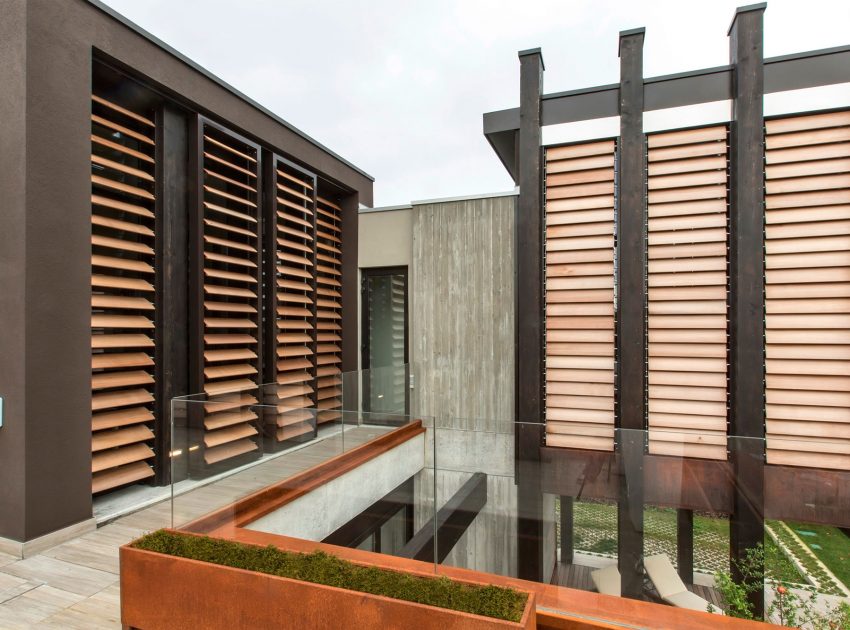 Try these: An Elegant Marvel Heroes Themed House with Comfortable and Industrial Style in Tainan City, Taiwan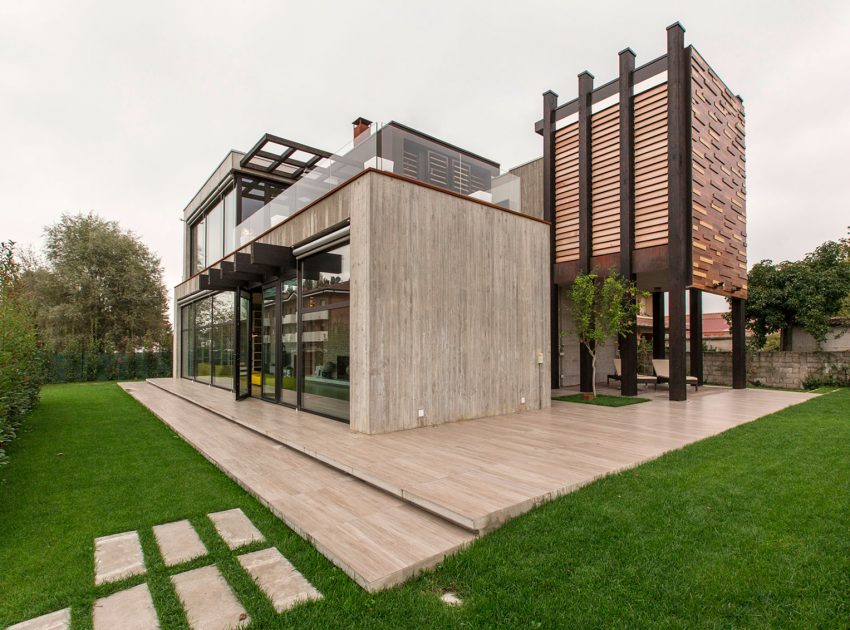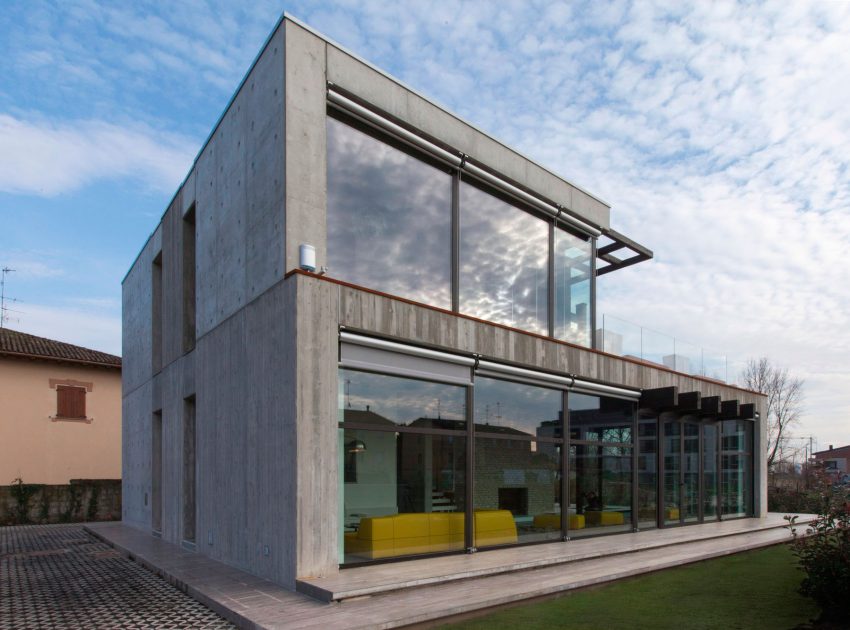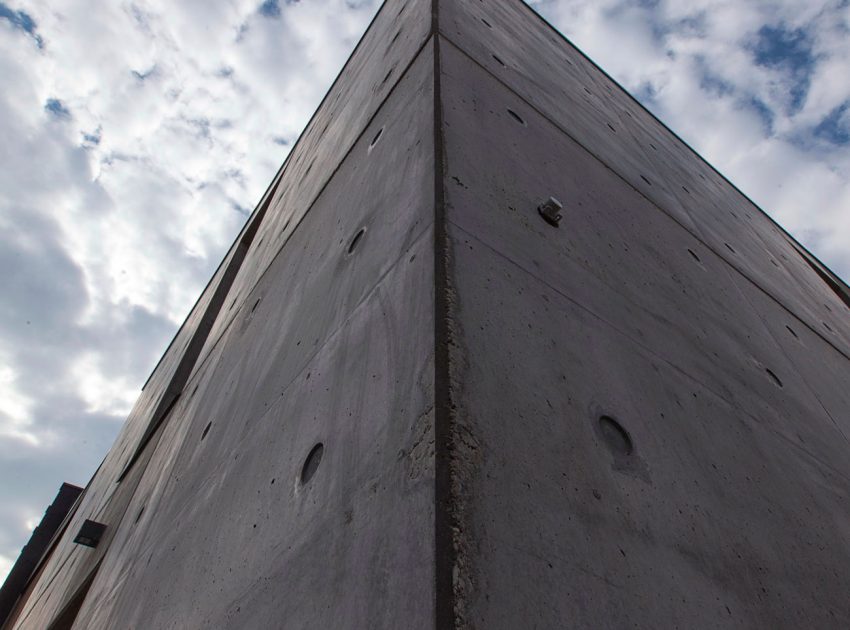 Related: A Contemporary House Made of Wood, Concrete and Volcanic Stone in Mexico City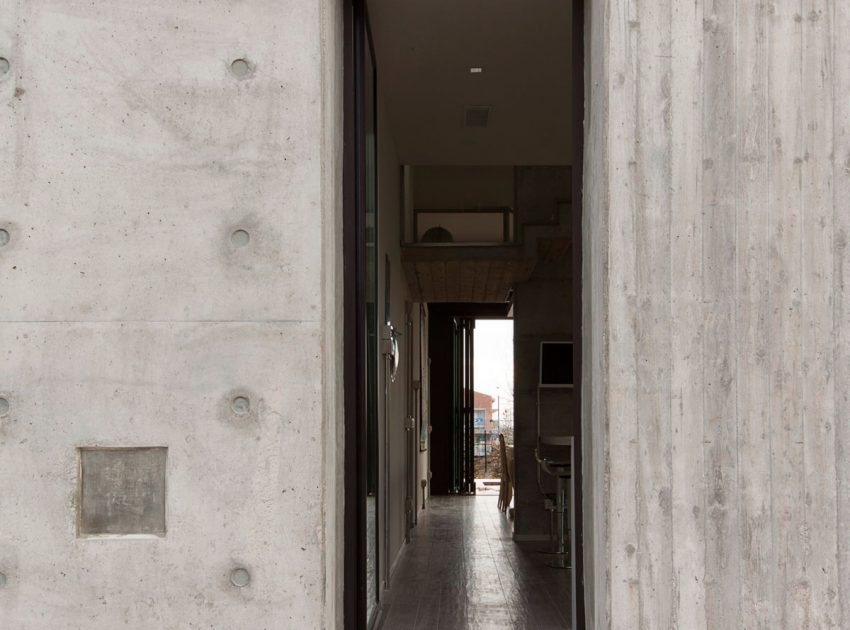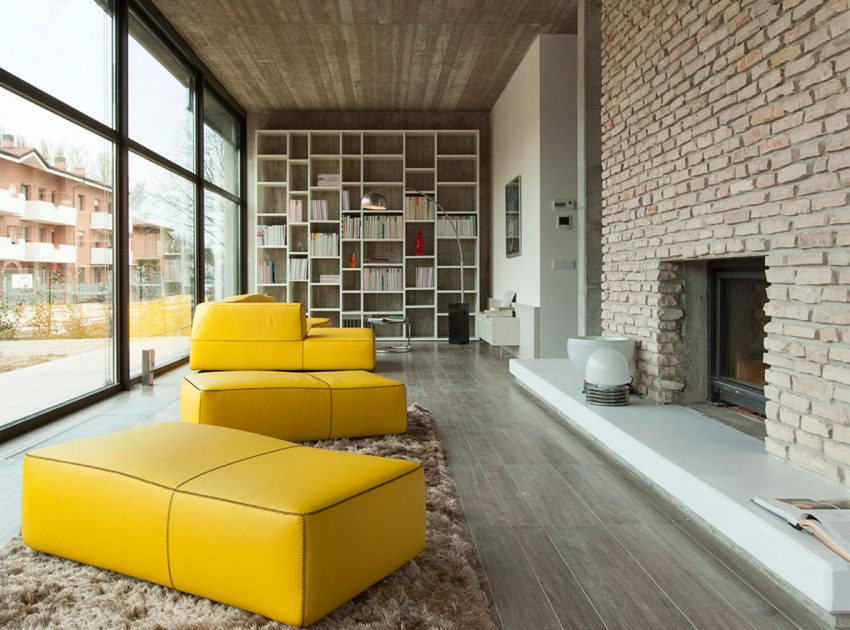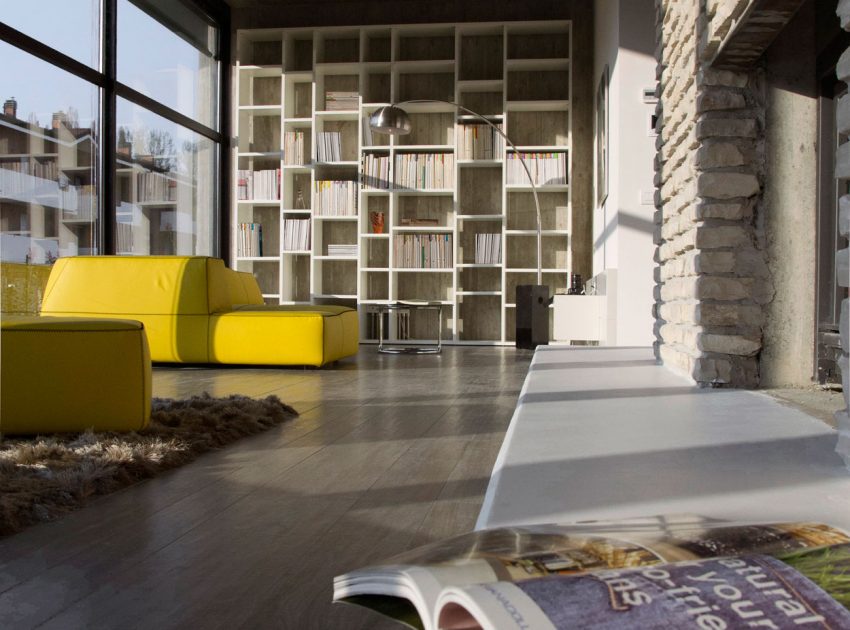 Up next: A Spacious and Luminous Modern Home Surrounded by Stunning Gardens in San Pedro Garza Garcia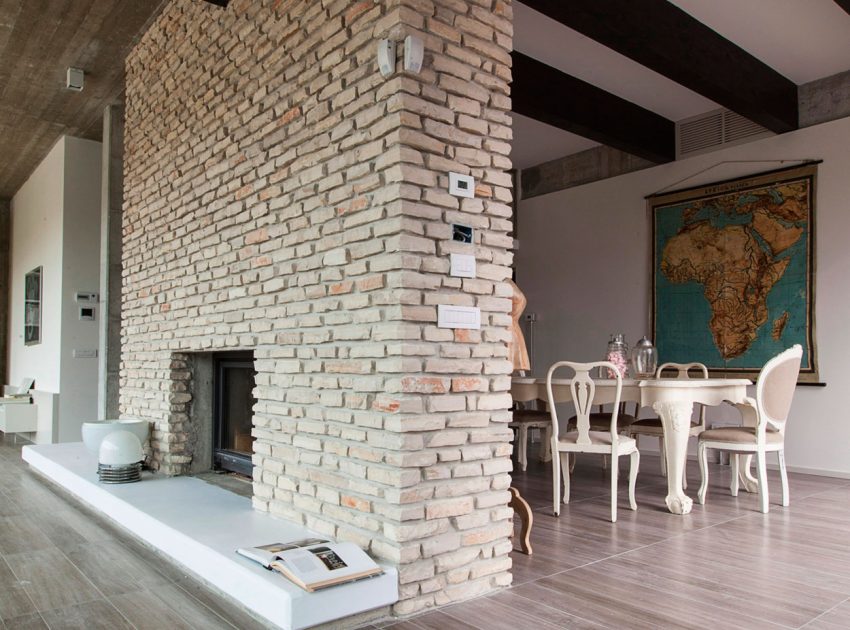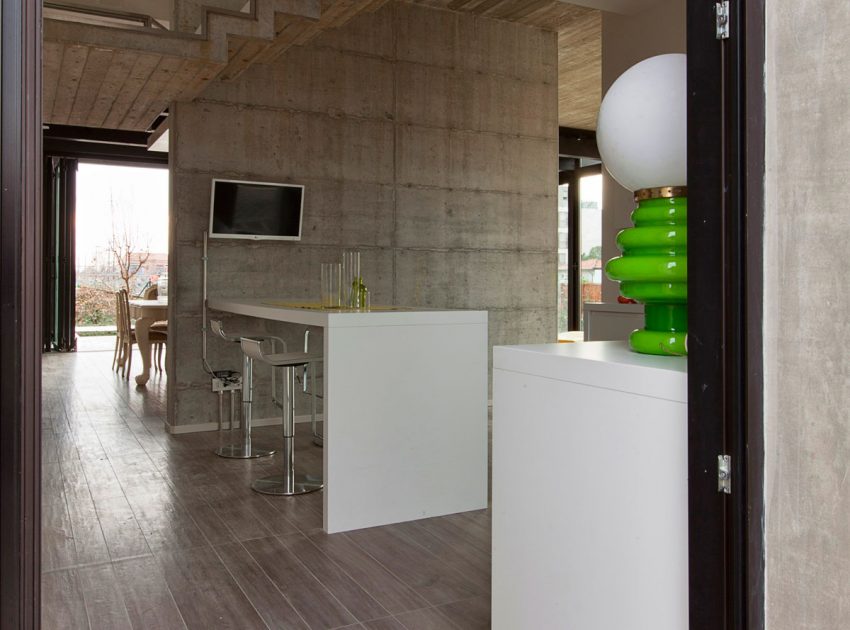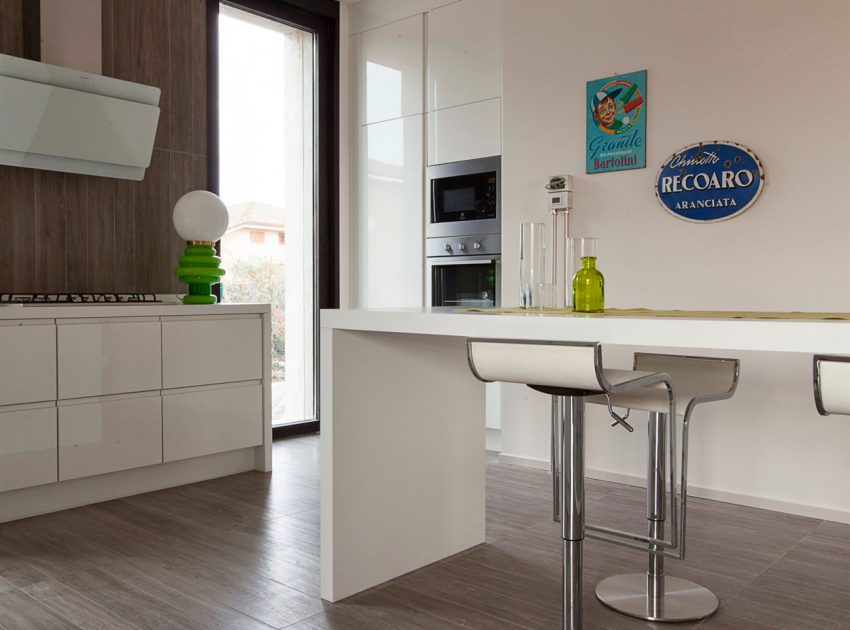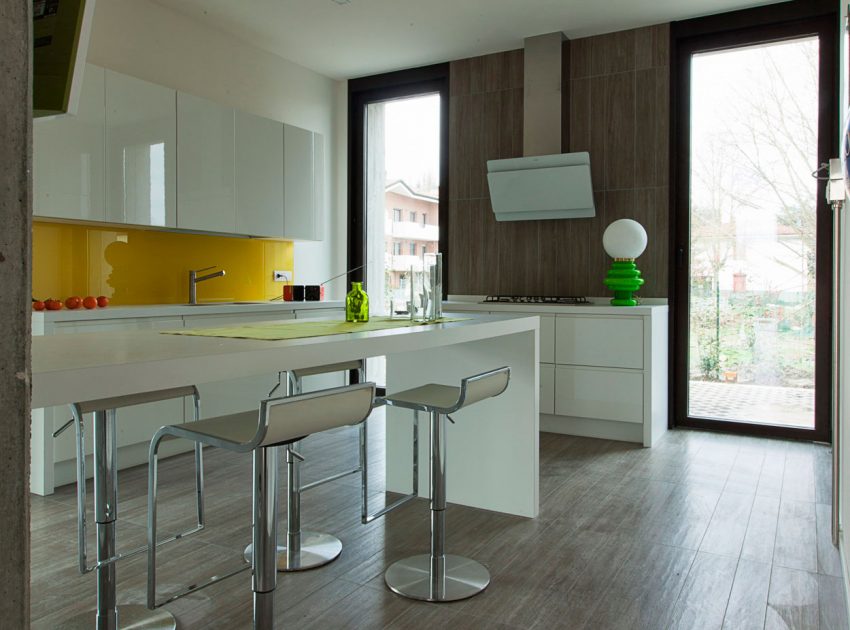 See also: An Elegant Contemporary Home with a Stunning Landscaping Program in Bologna, Italy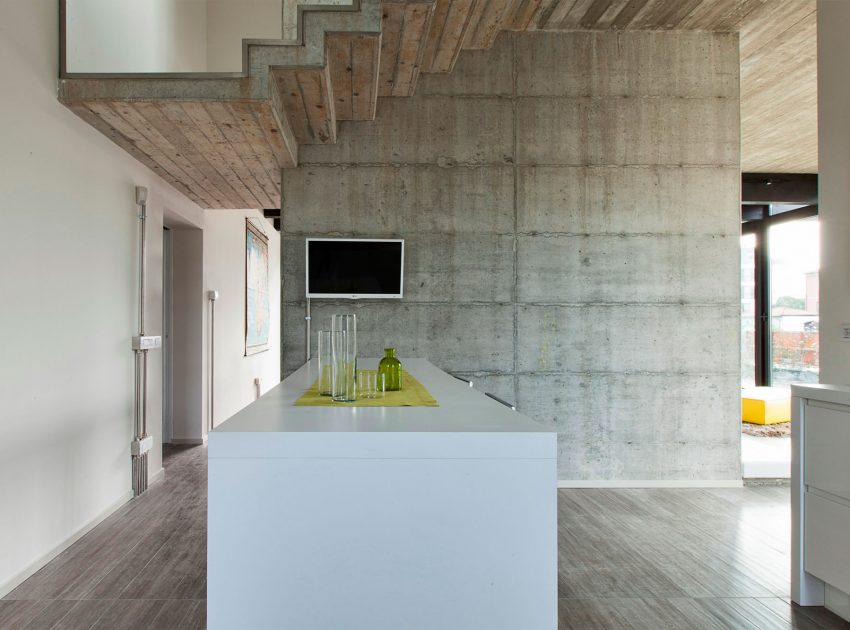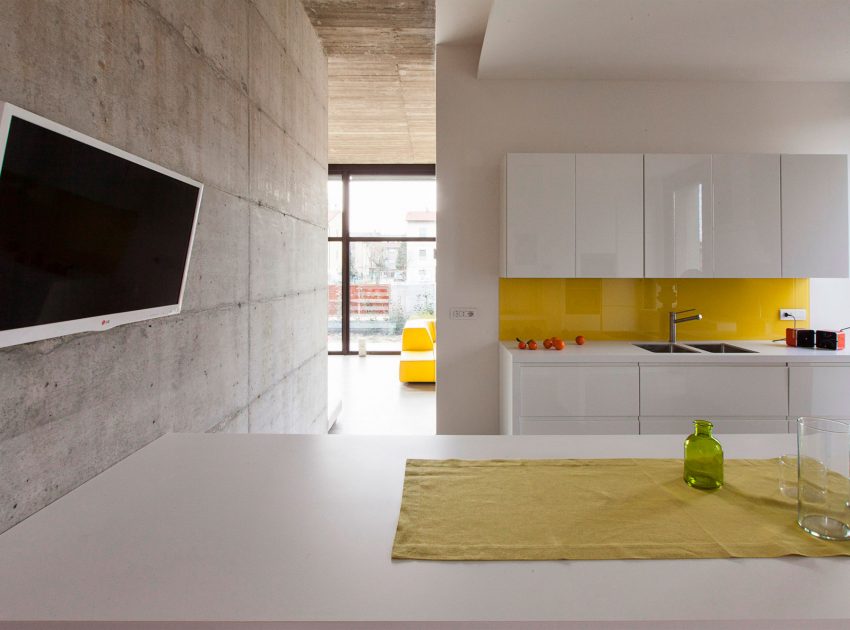 Read: A Stylish and Stunning Home Displaying a Unique Modern Style in Corona del Mar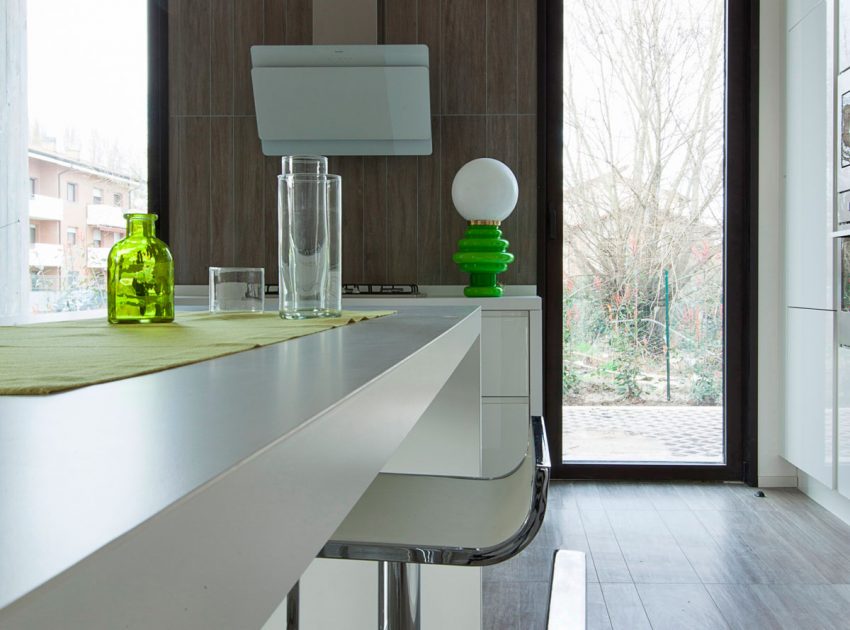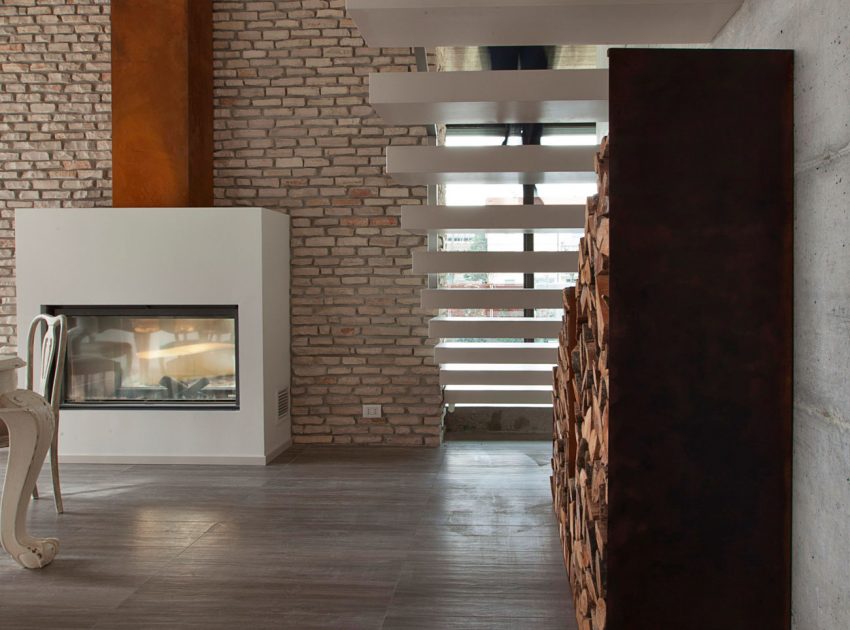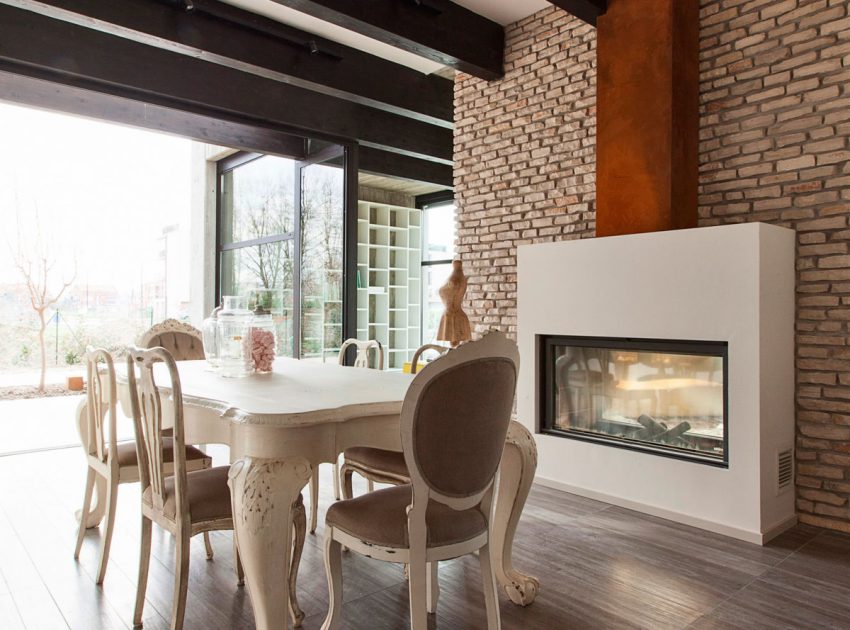 What we thought: A Stylish Contemporary Home with a Dramatic Landscaping Program in Caulfield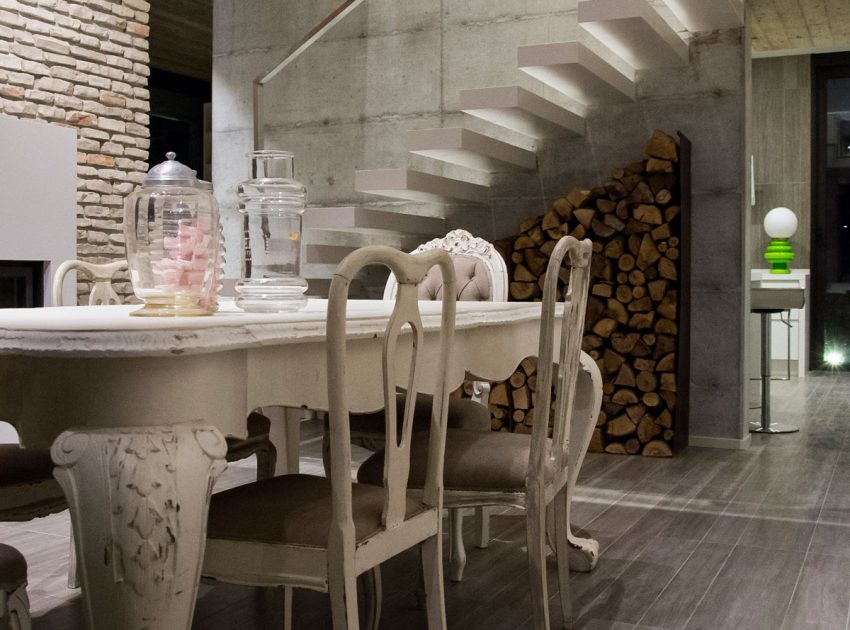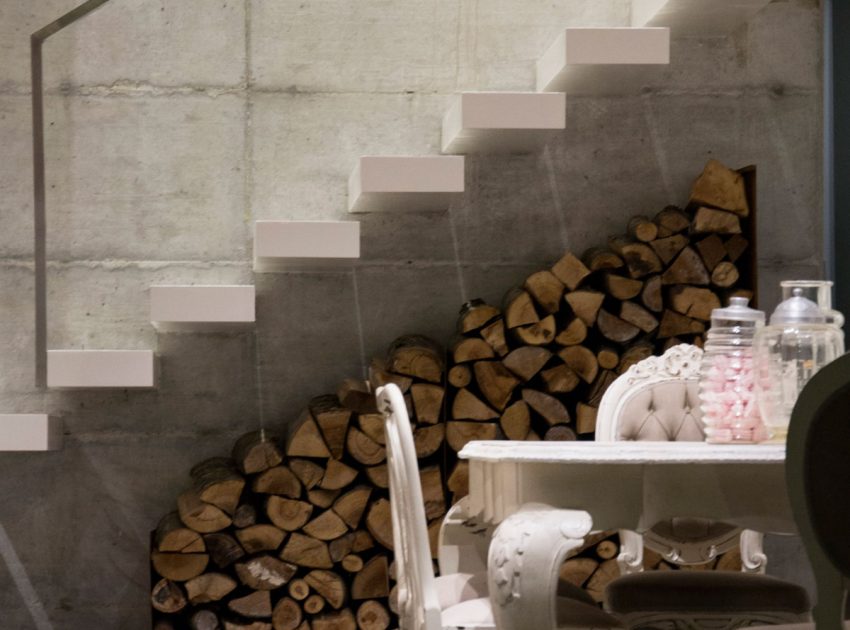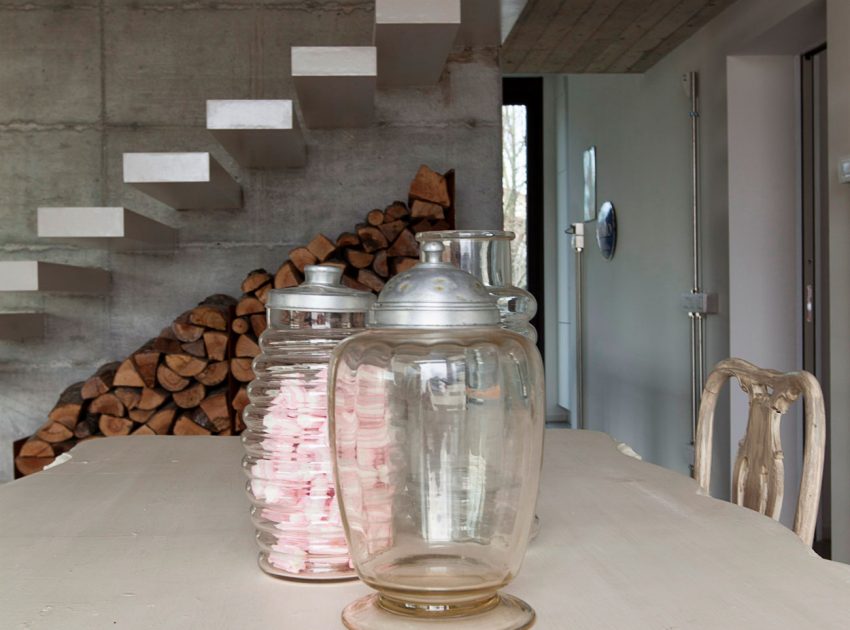 Read more: A Bright and Modern Beach House with Dramatic Ocean Views in Long Beach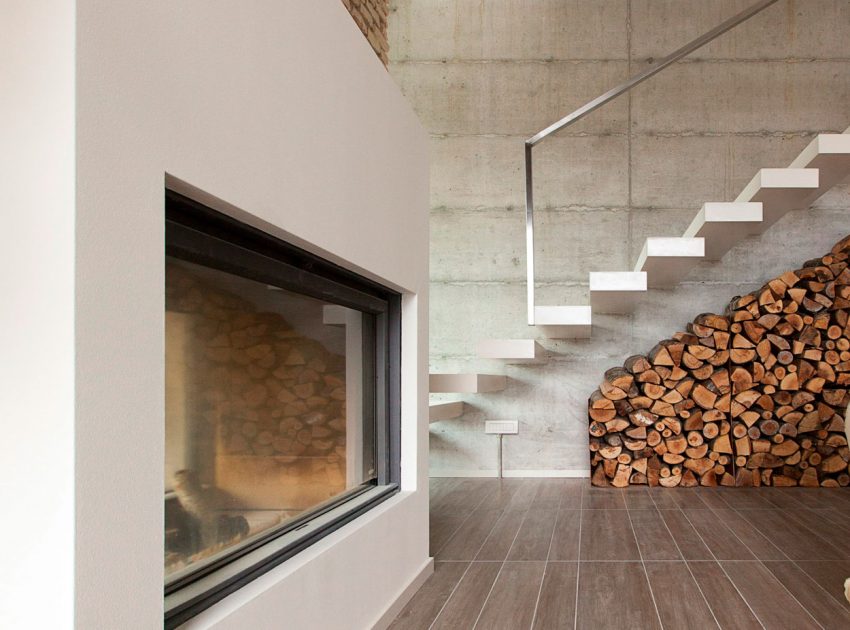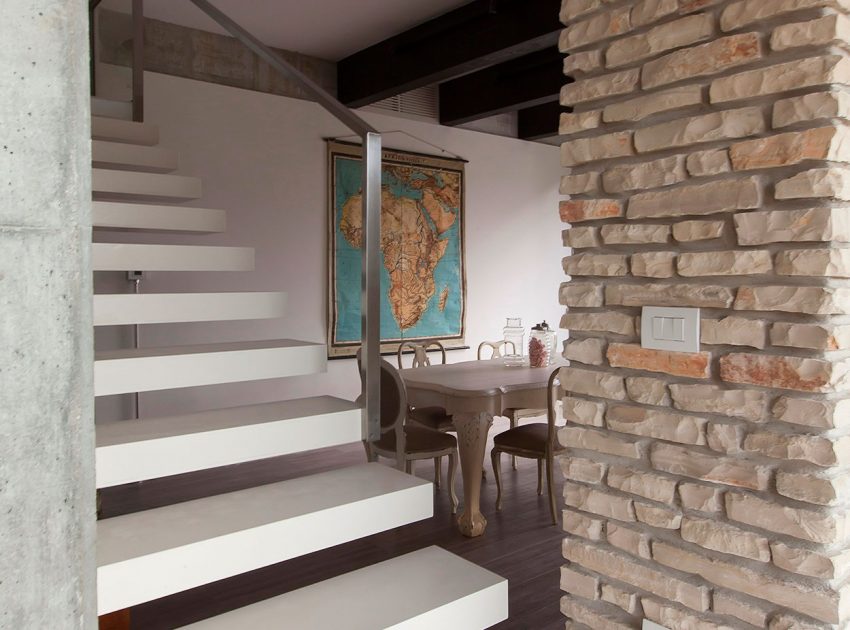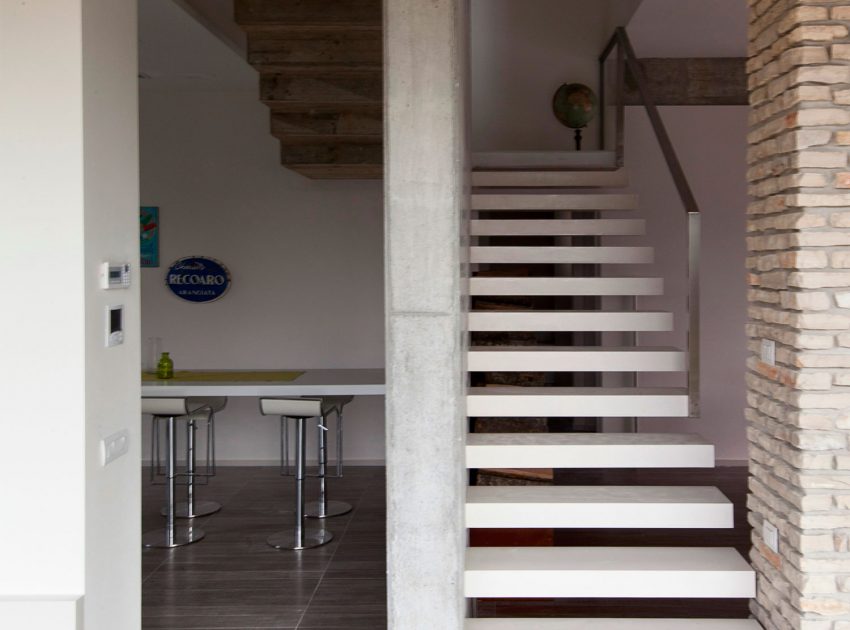 View more: A Contemporary House Made of Wood, Concrete and Volcanic Stone in Mexico City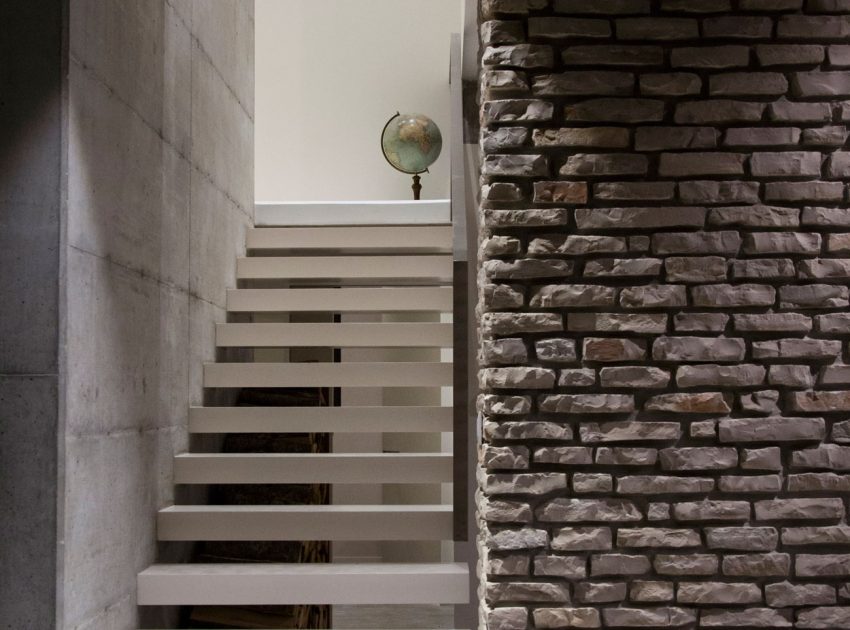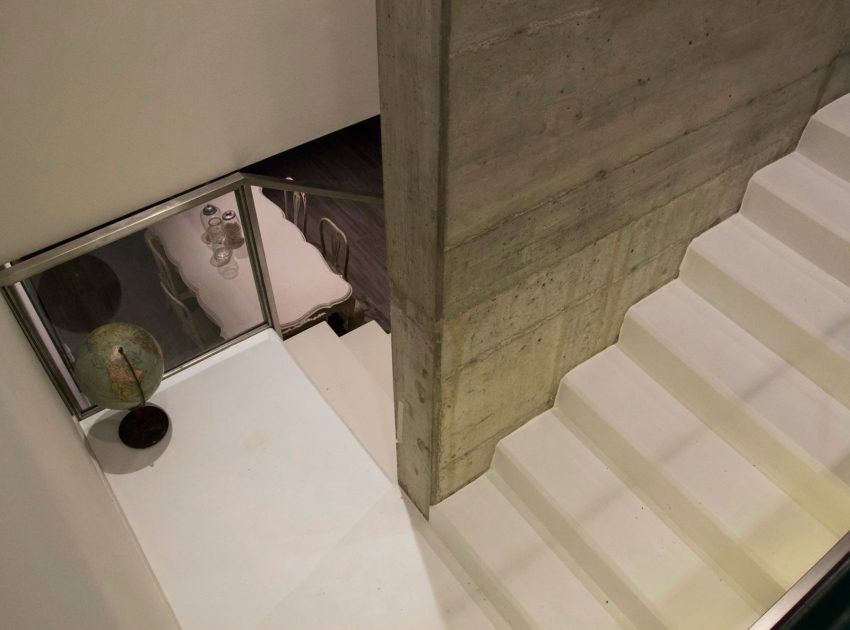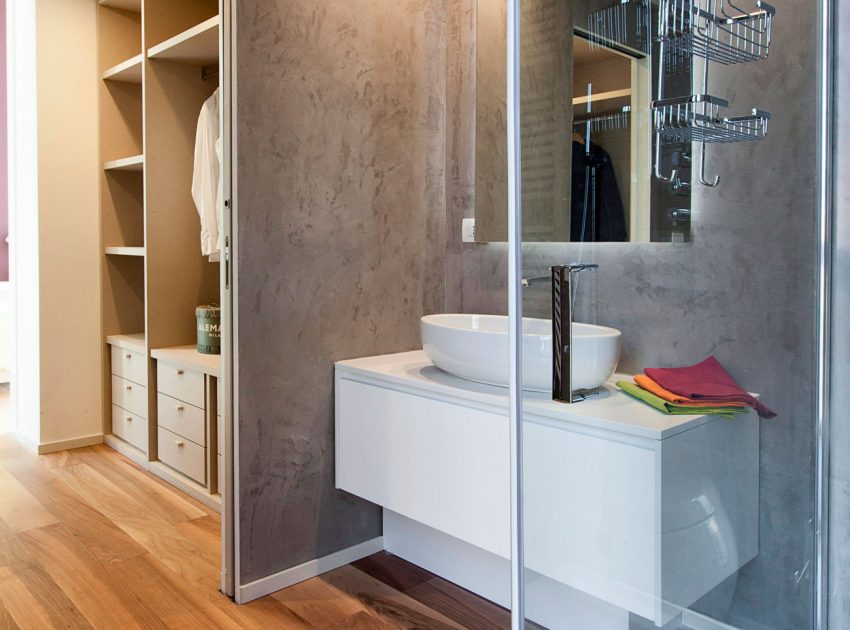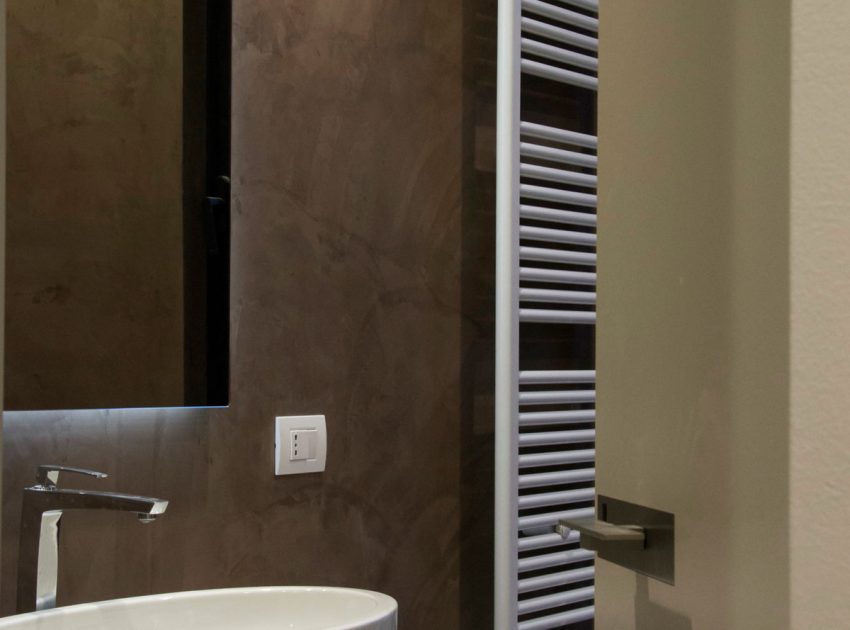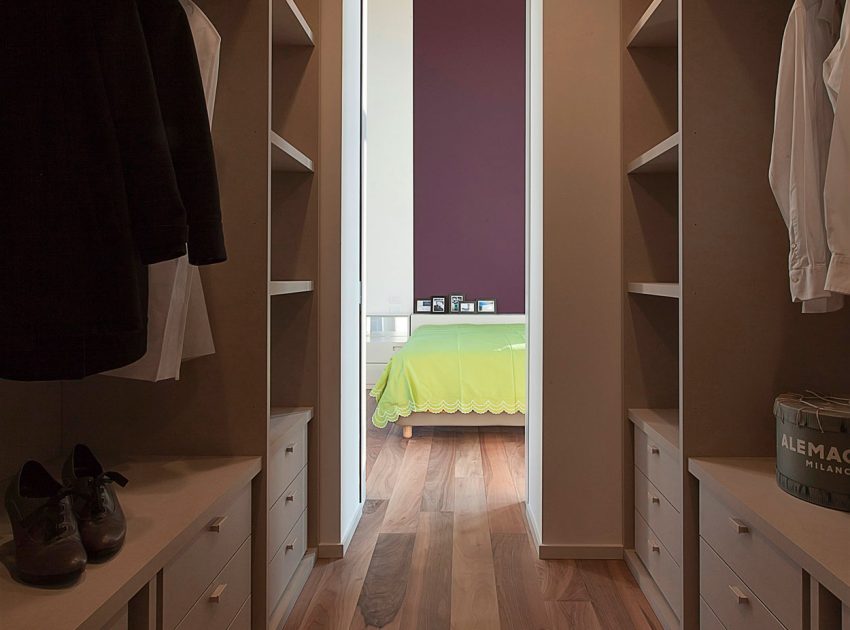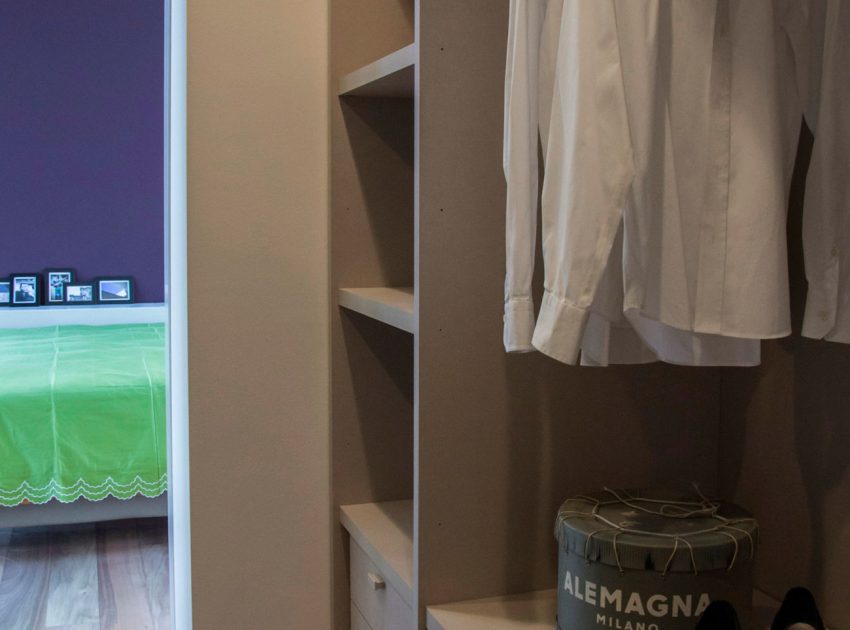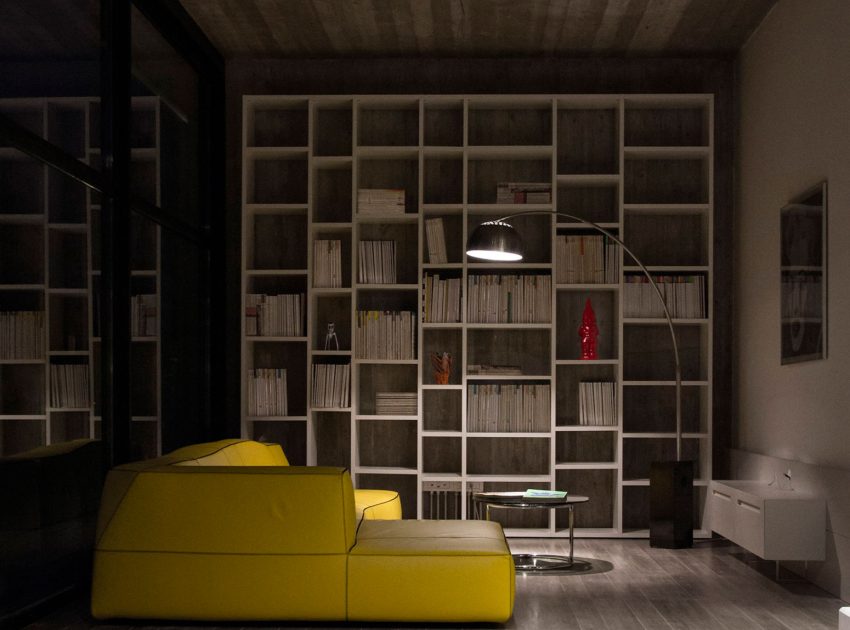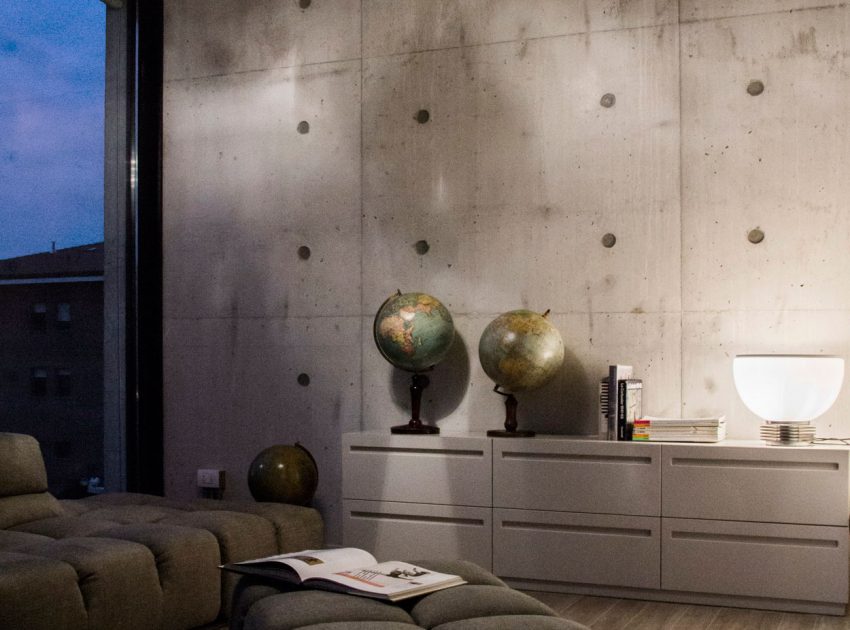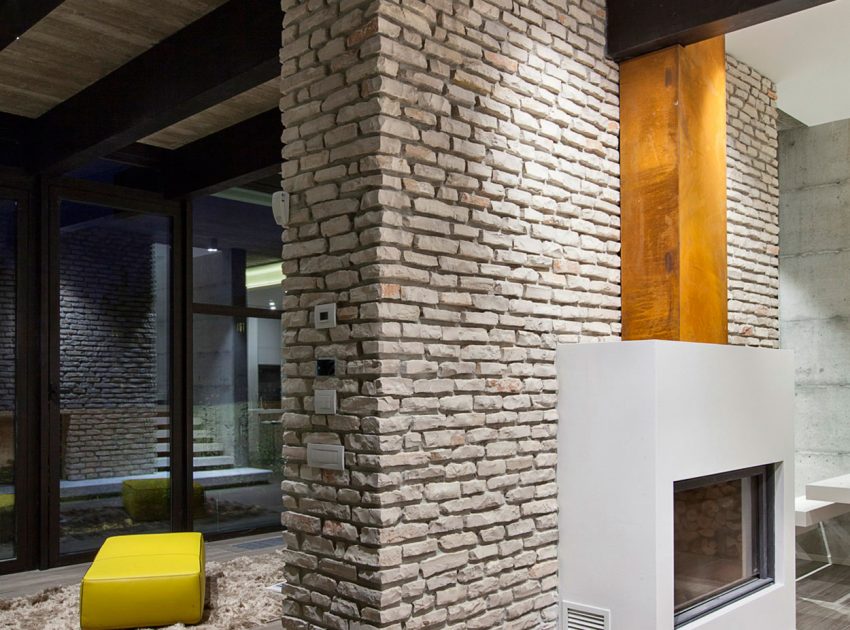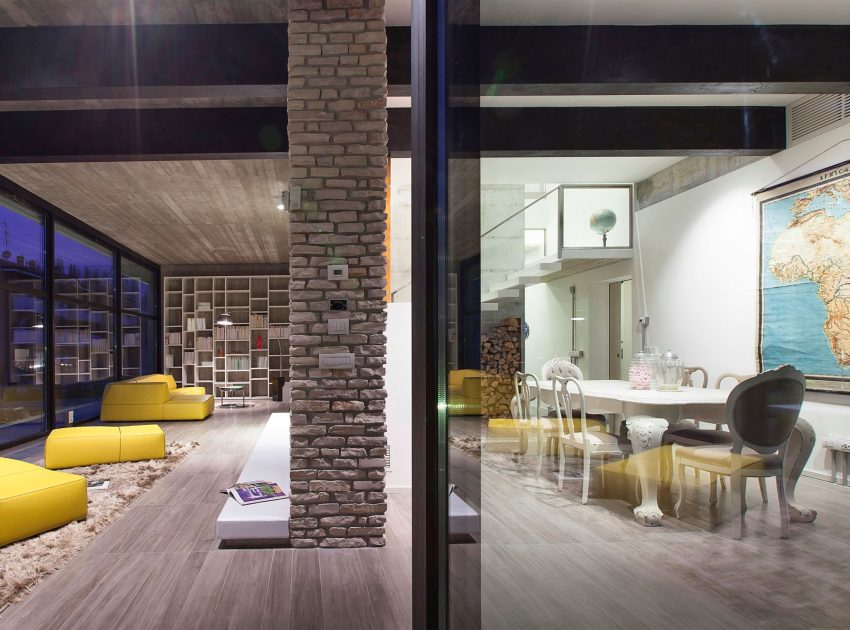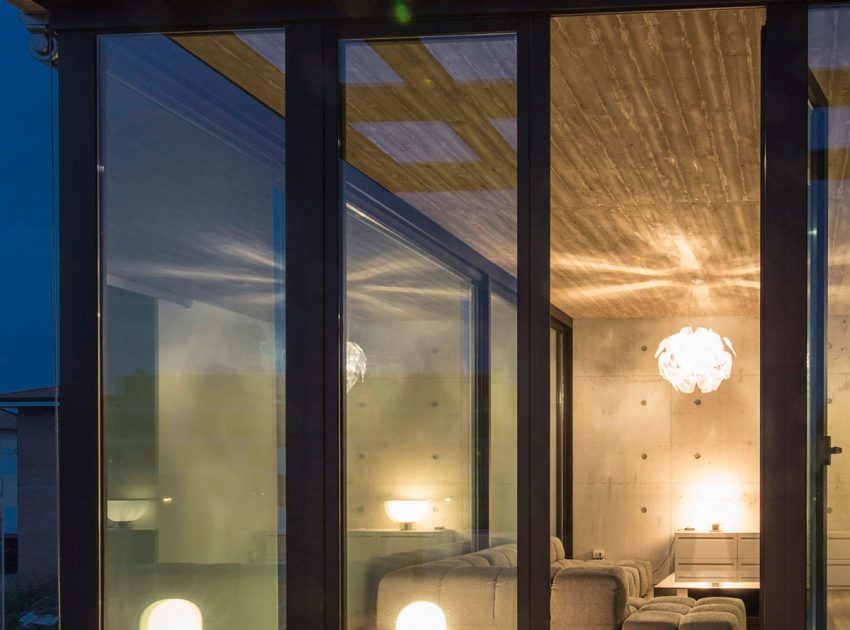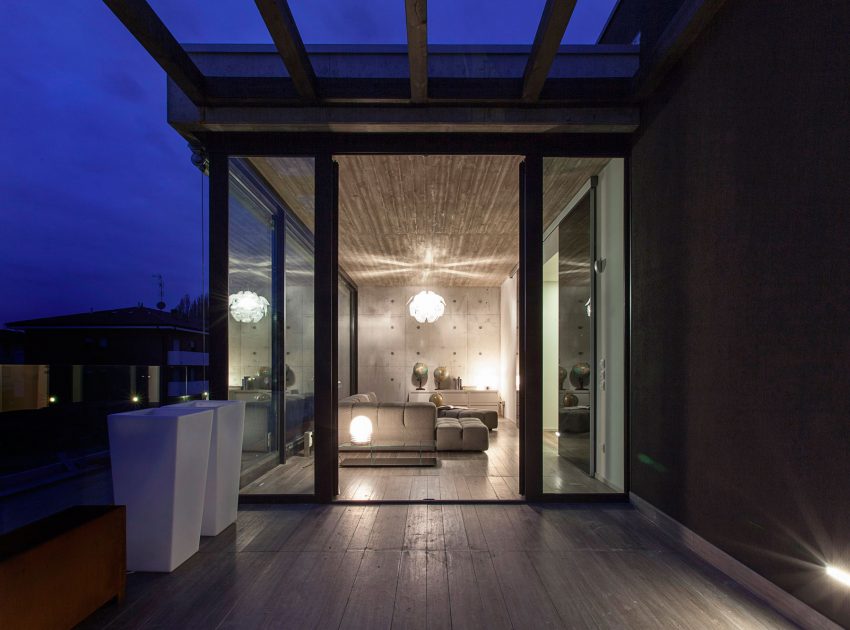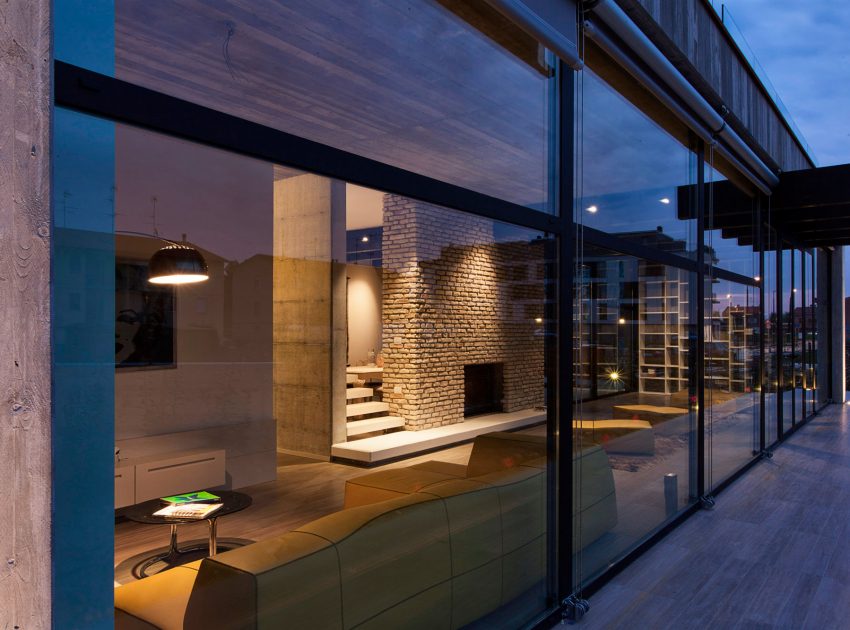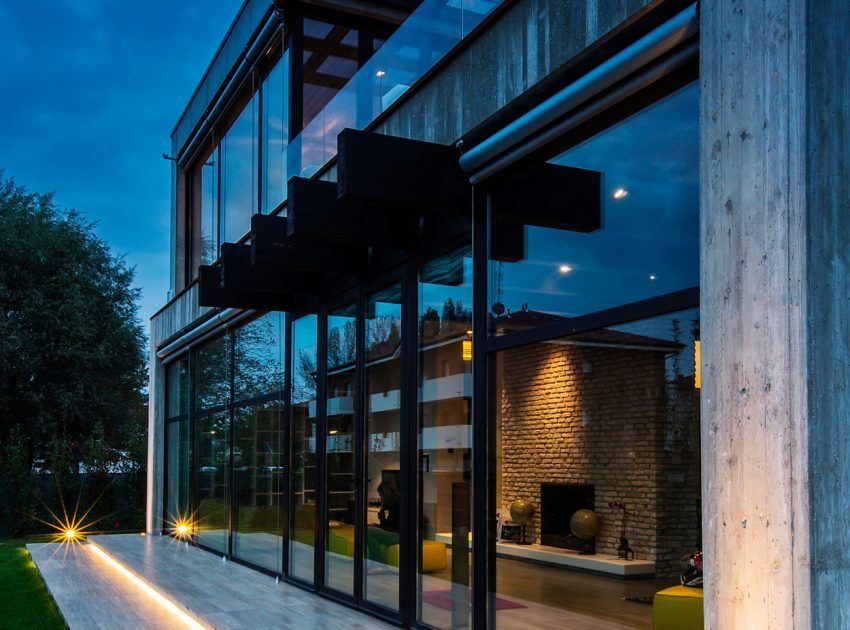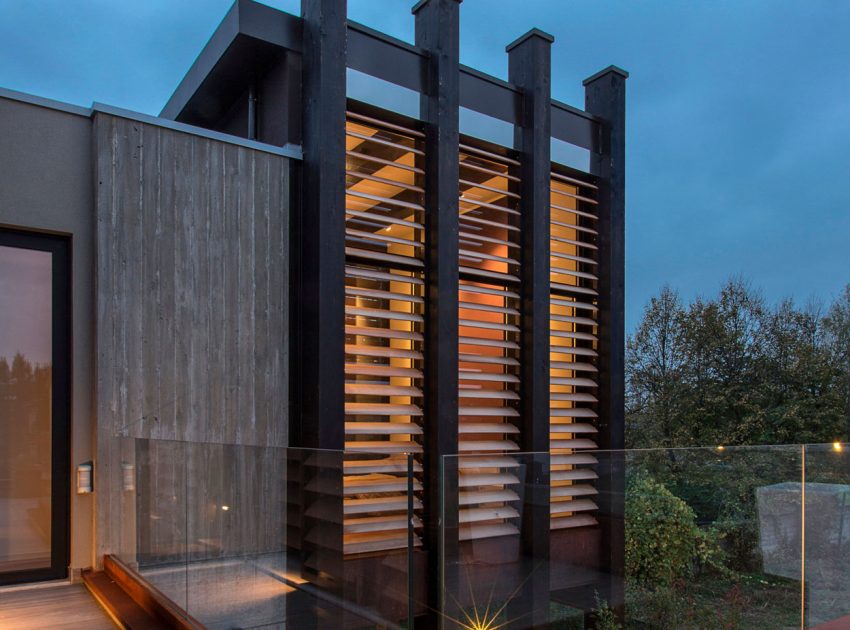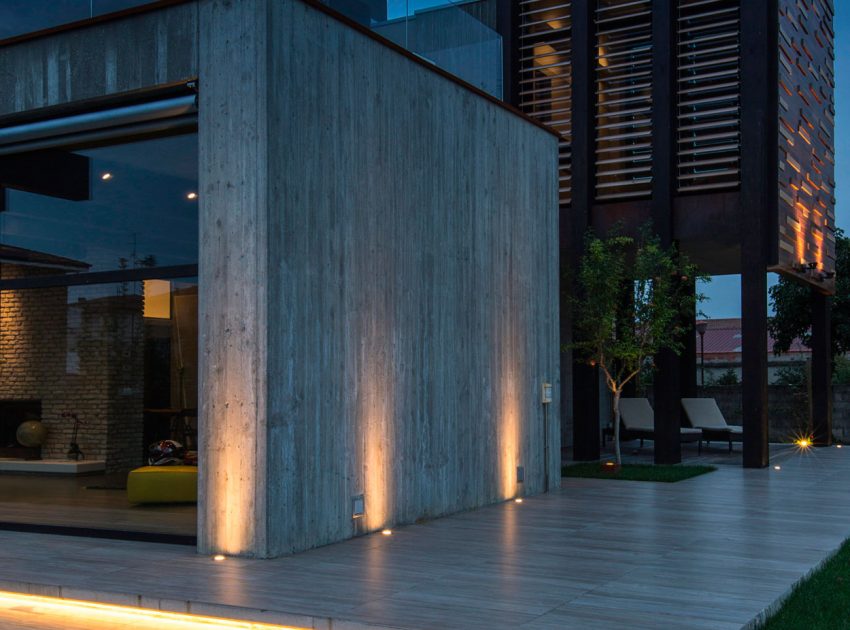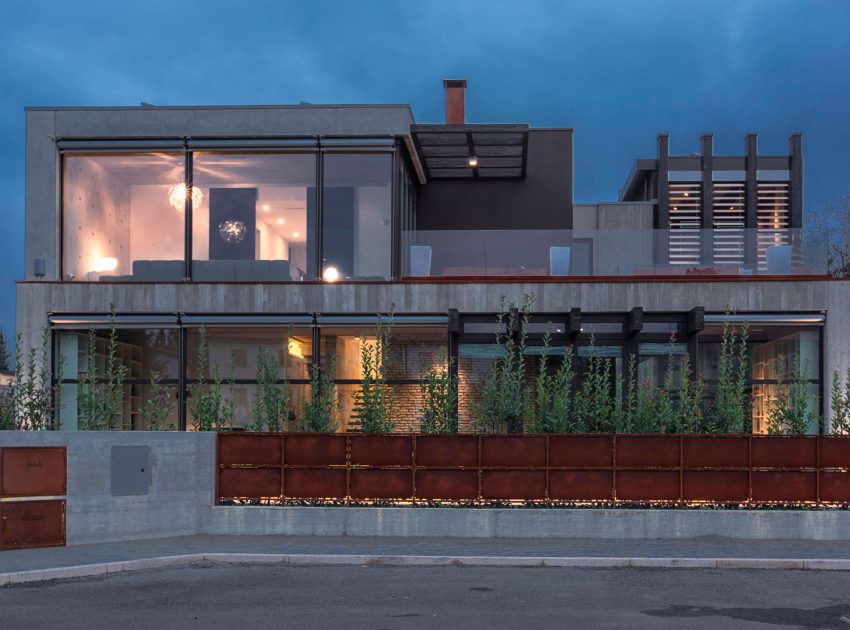 View the complete gallery