Apartment Labdariu str. by IDAS
The project is located in the wonderful UNESCO World Heritage part of the old town of Vilnius, which is why creating it was a pleasant challenge. We had to respect this heritage and history, despite the fact that the object is in a newly built house. The total area of ​​the facility is not small, but for the owners, it is a home intended for relaxing weekends in the old town, and not for permanent living, so the needs for the layout of the spaces were focused on their lifestyle.
The open spaces between the living room, dining room and kitchen, like a white sheet of paper, raised the expectations of the clients for the functional areas of the house, thus making the project interesting and complex – to create and connect three different areas without physical walls. From this task, the culmination of the interior was born – a multiply individually designed piece of furniture in active green color – a wall that both connects and separates different functional zones. The furniture hides all the most important household appliances, storage (which allows all spaces to be kept optically light and unencumbered) and artificial ventilation mechanisms.
The project aimed to emphasize the refined spirit of the old town, and combined the synergy of the old visible through the windows and the new functional beauty in one. We can feel the home interior concept even in the smallest details – old photo artist A. Sutkaus' large-format photos capturing historical moments and the Turner collection of art deco lamps reflecting the spirit of the legendary singer Tina Turner.
The Apartment Design Project Information:
Photos courtesy of IDAS & Simonas Linkevičius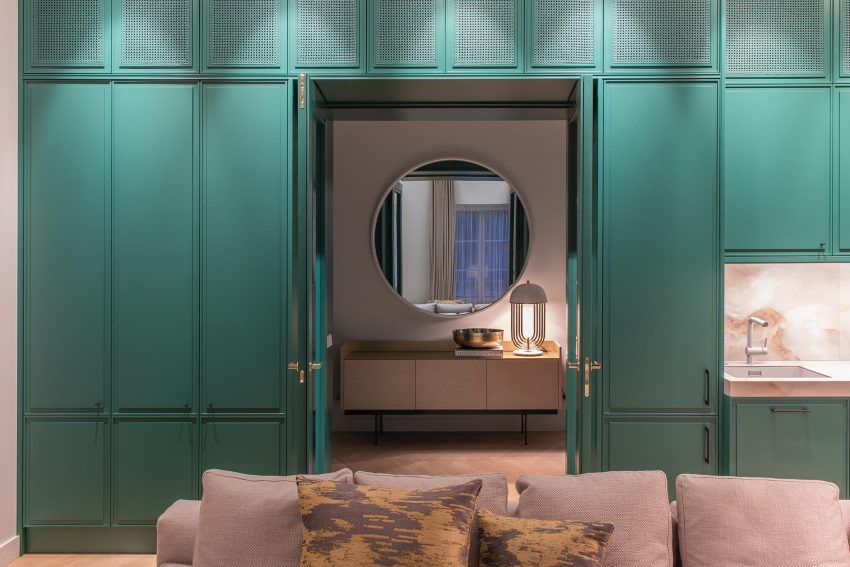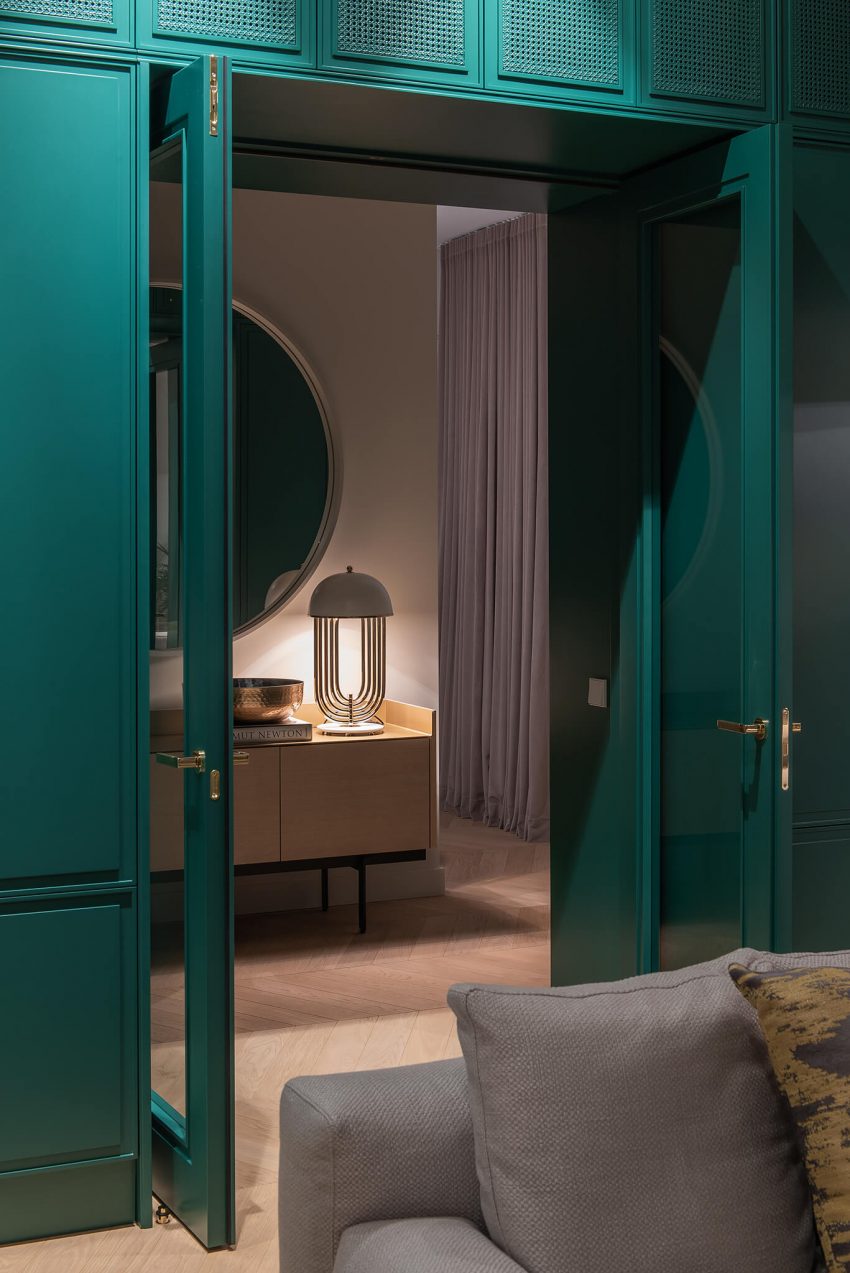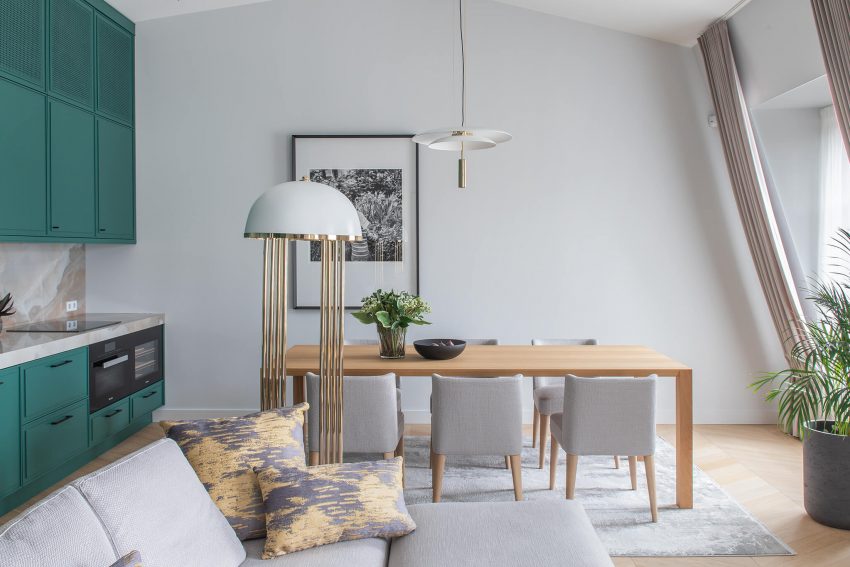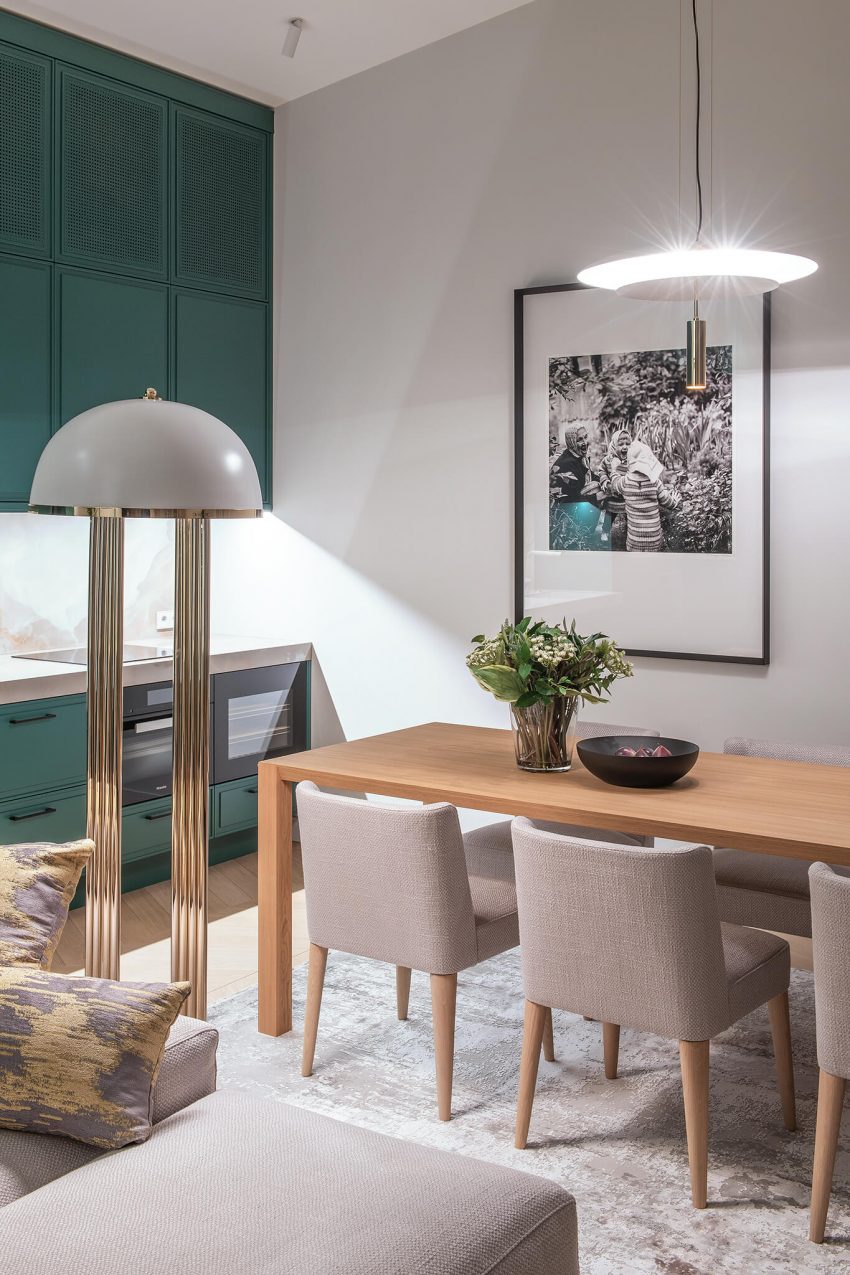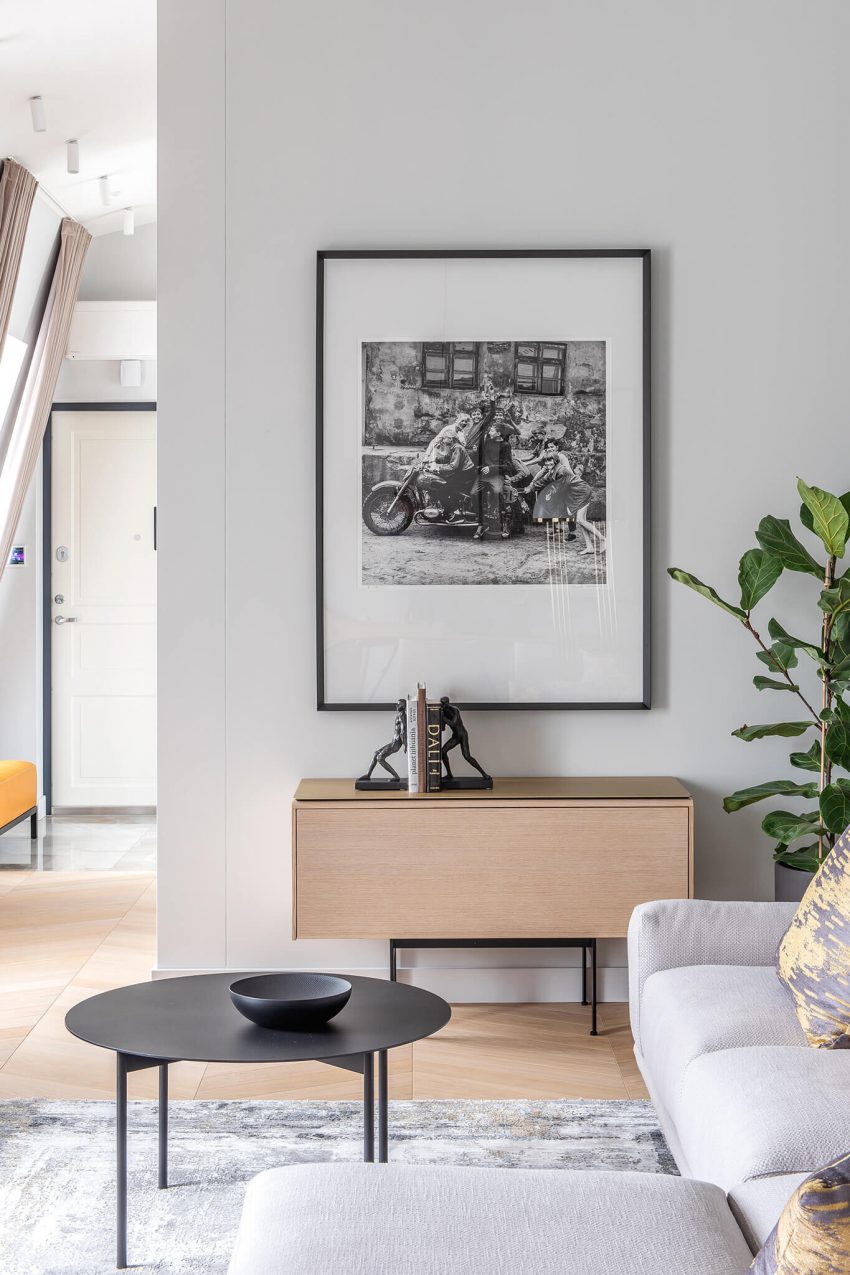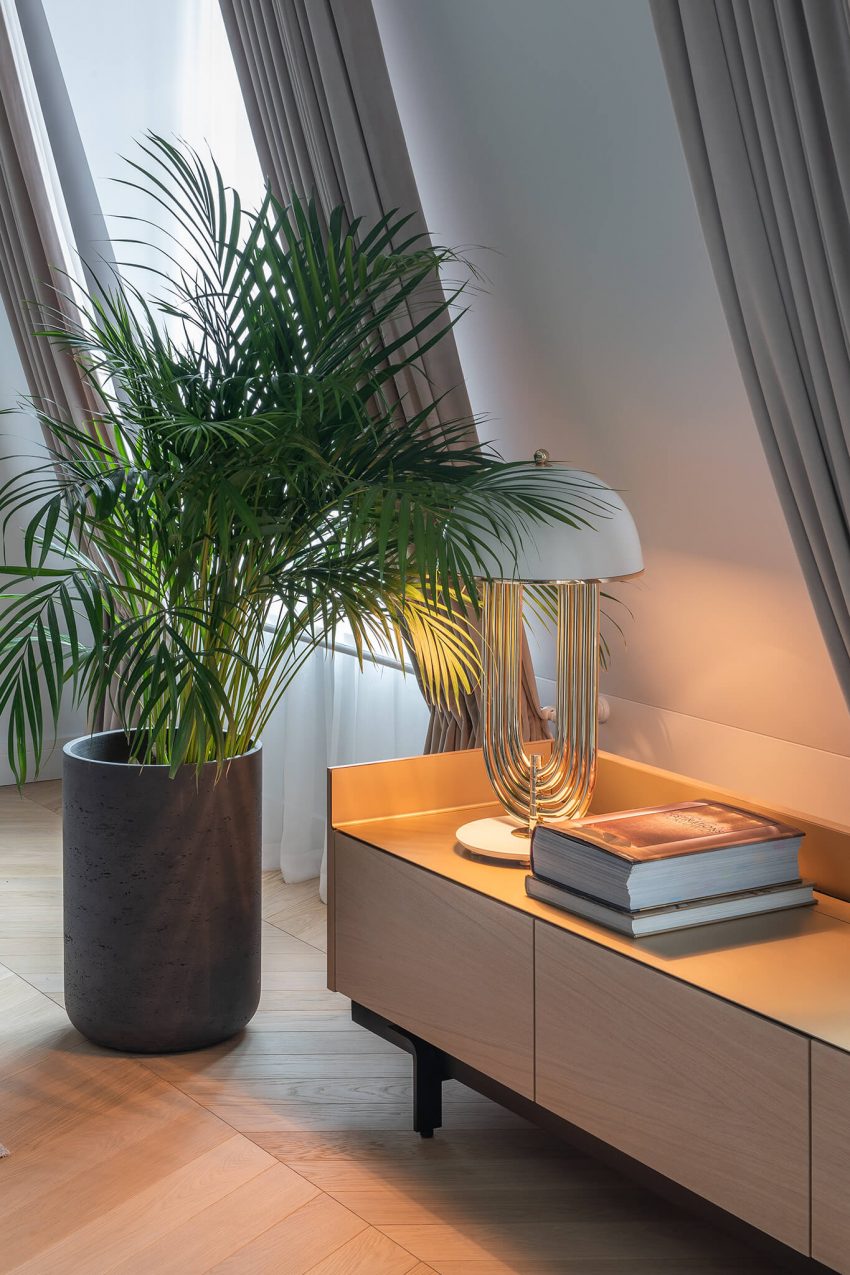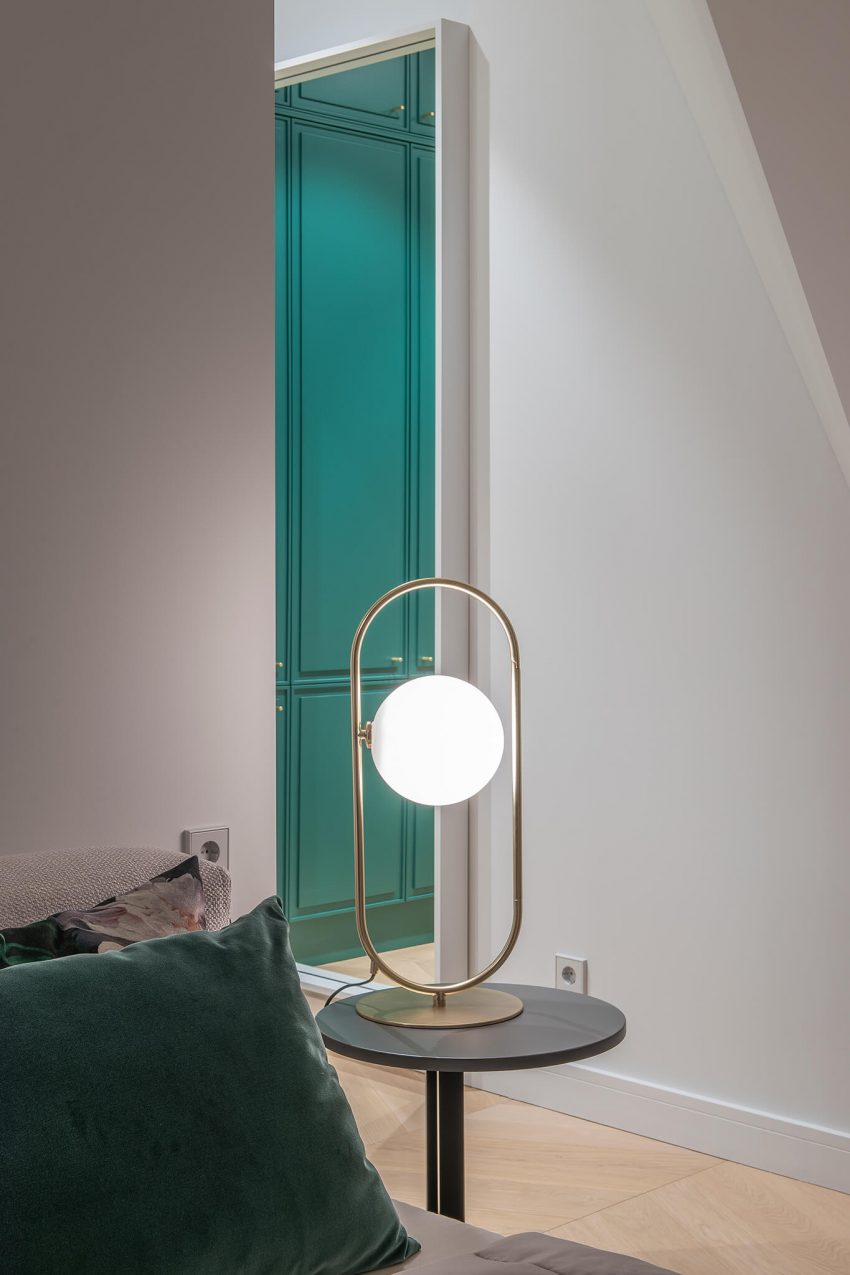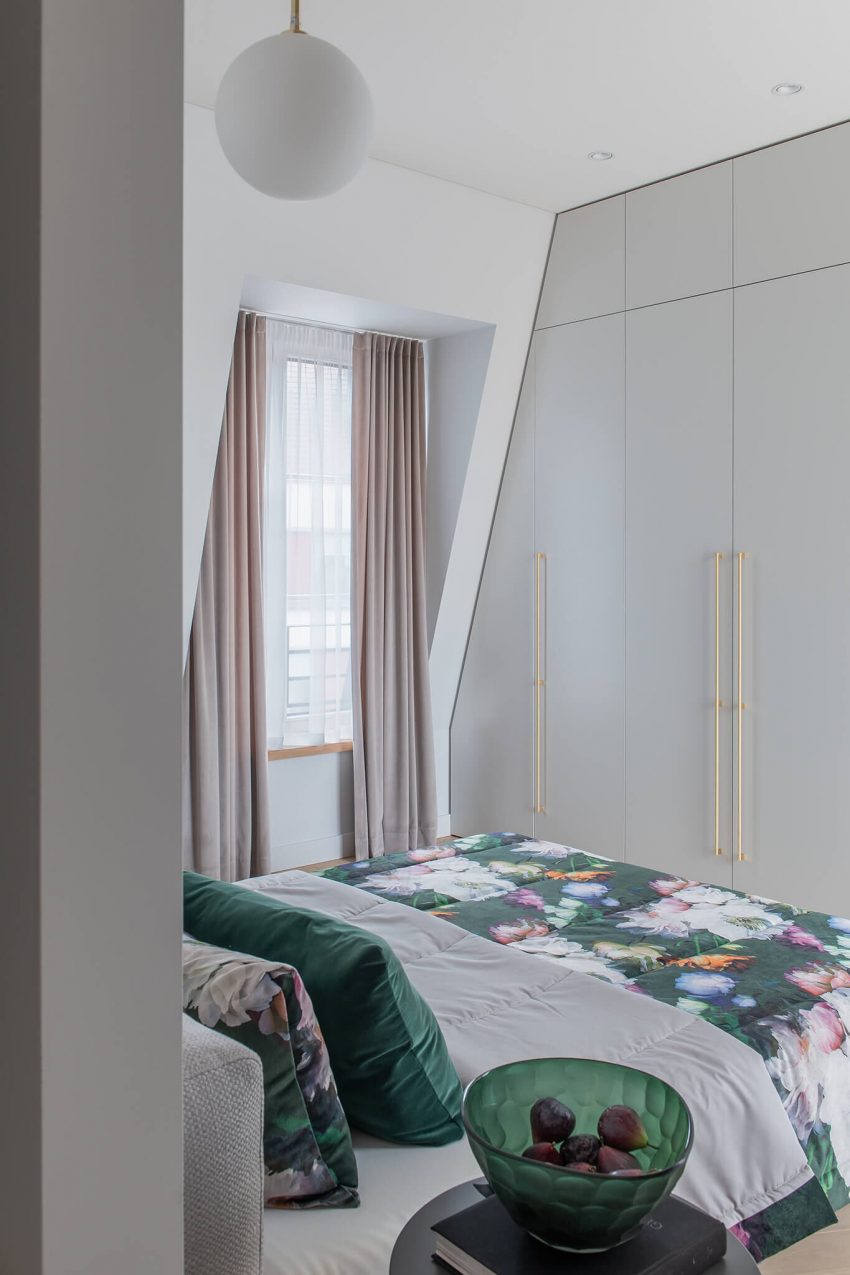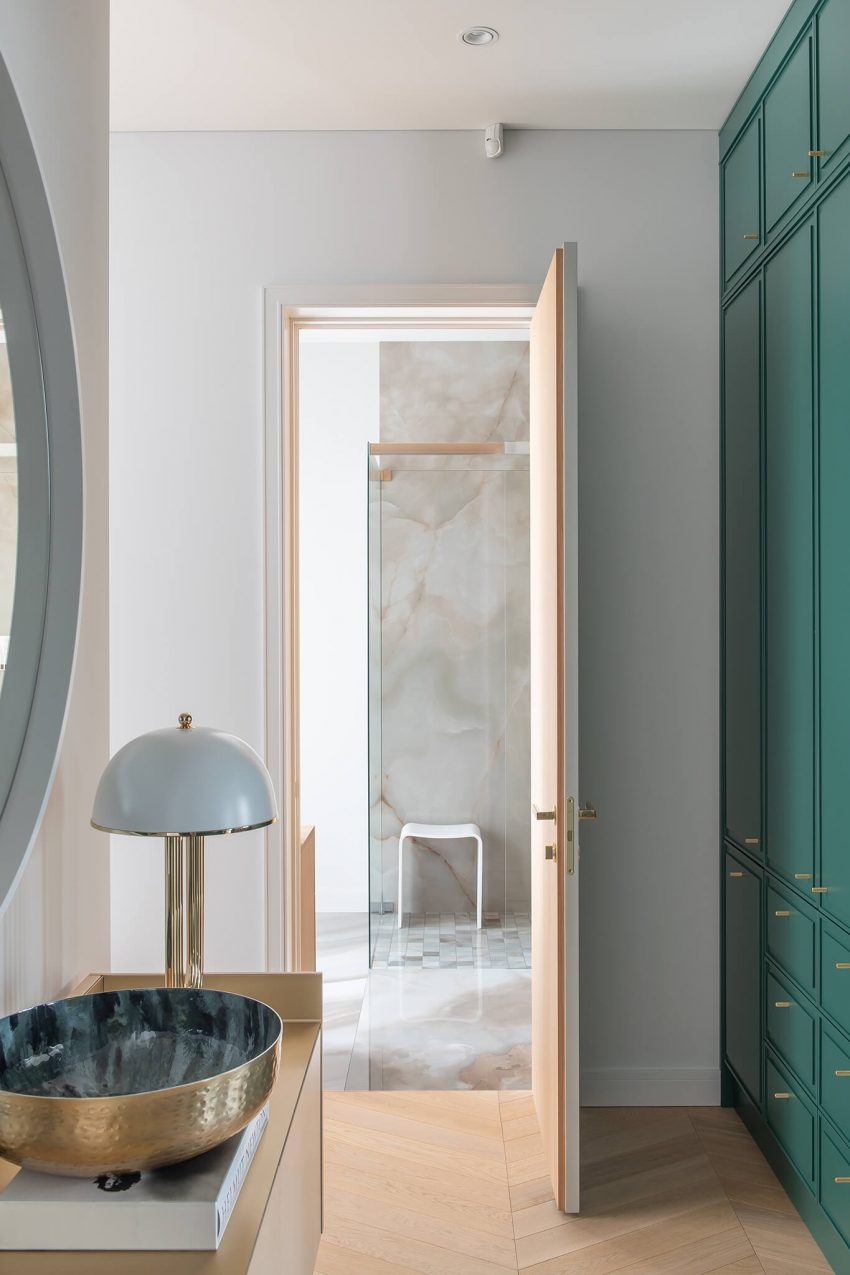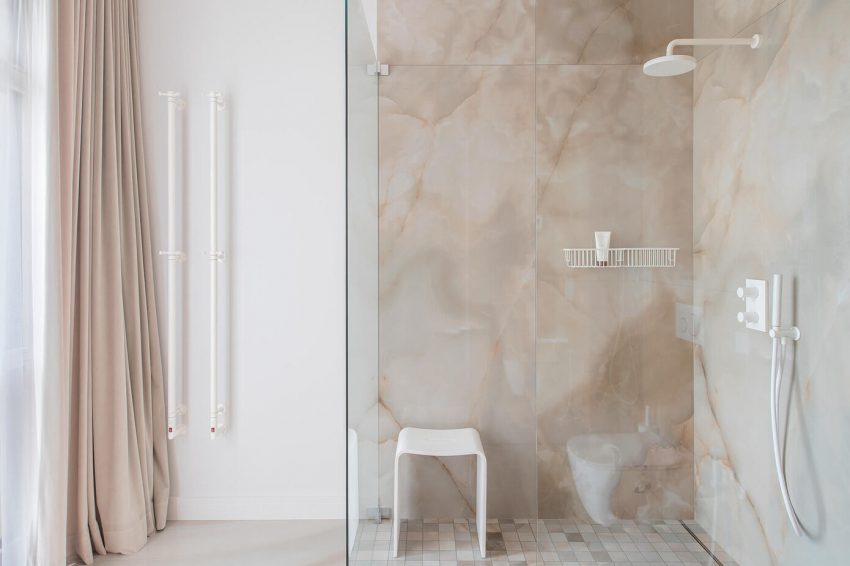 View the complete gallery