500-Square-Foot Apartment in Kiev by Eugene Meshcheruk
"This cozy 48 sq/m (516 sq/ft) apartment in Kiev looks like simple and friendly.
But this layouts was a result of hard work.
According with clients requirement this rather small one-room apartment must be convert into two-room apartment we looked over 10 different variants of layouts or more until the result satisfied all.
Main space was divided into 3 area. Entrance area which smoothly into living area and kitchen block which is a separate volume with integrate bar table.
Bedroom hides behind partition with TV.
Thanks to panoramic windows the room is quite bright.
Convenient access providing through a sliding partitions of frosted glass.
Also this solution allows to enter more day light into the living room, as corner window is not big.
All finishing materials were selected in light warm tones except of gray wall that divides the entire volume of the apartment into 2 parts."
Photos courtesy of Eugene Meshcheruk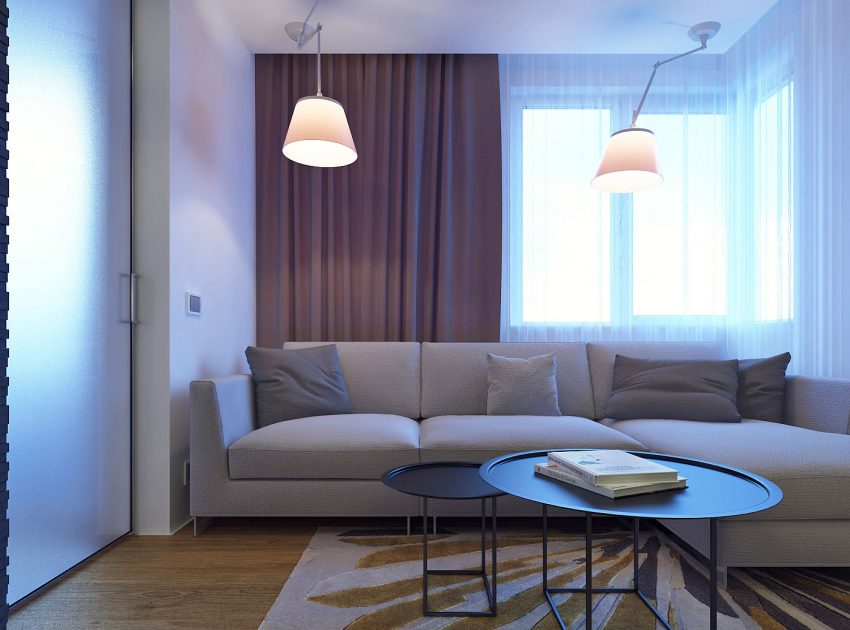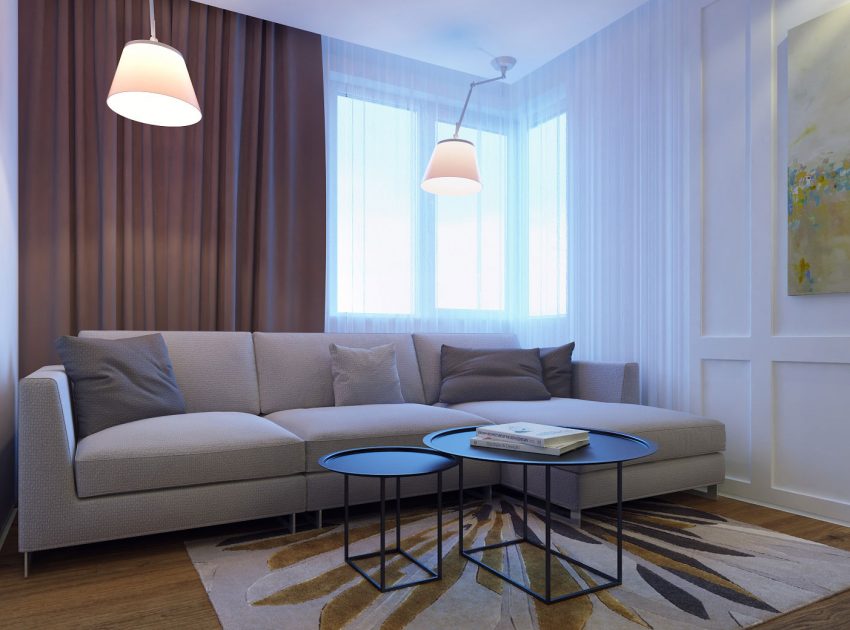 View more: A Light-Filled Contemporary Apartment with Lots of Open and Semi-Open Space in Mexico City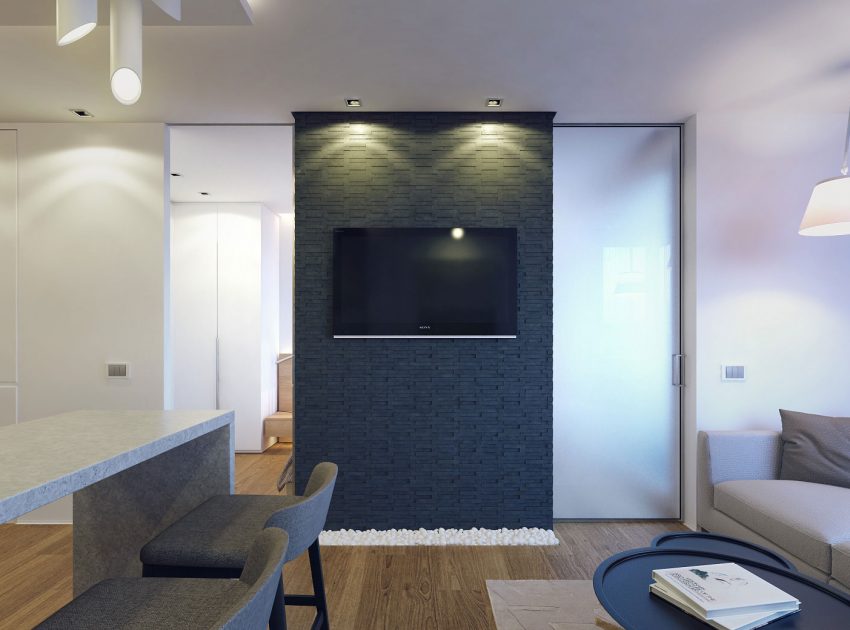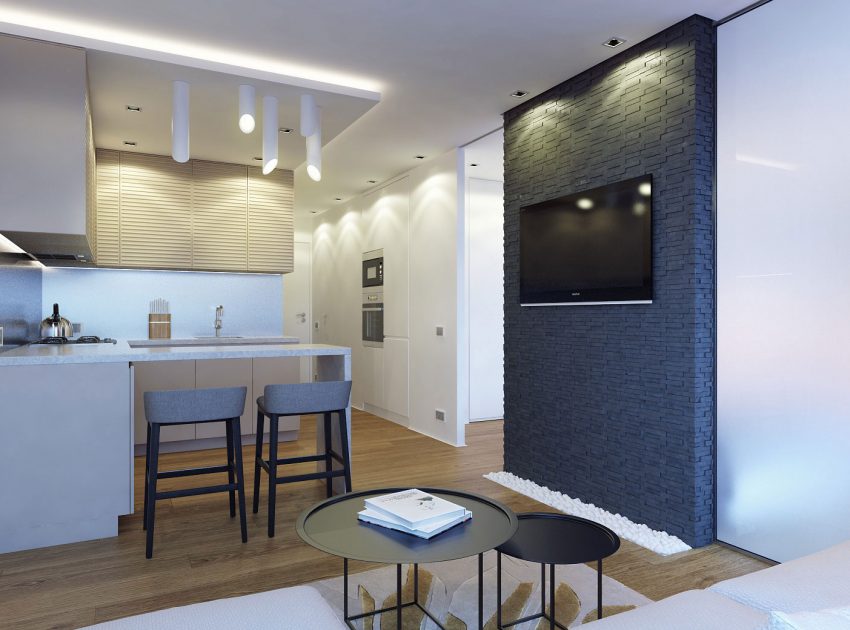 Related: A Stylish Contemporary Apartment Blend of Warmth and Elegance in Rougemont, Switzerland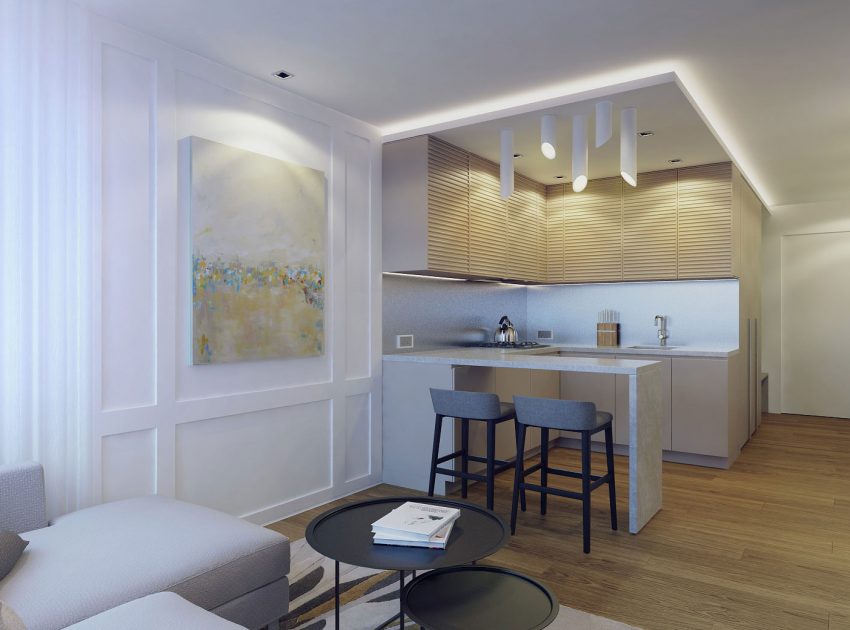 Here: An Eclectic and Stylish Apartment with Functional Elements in Singapore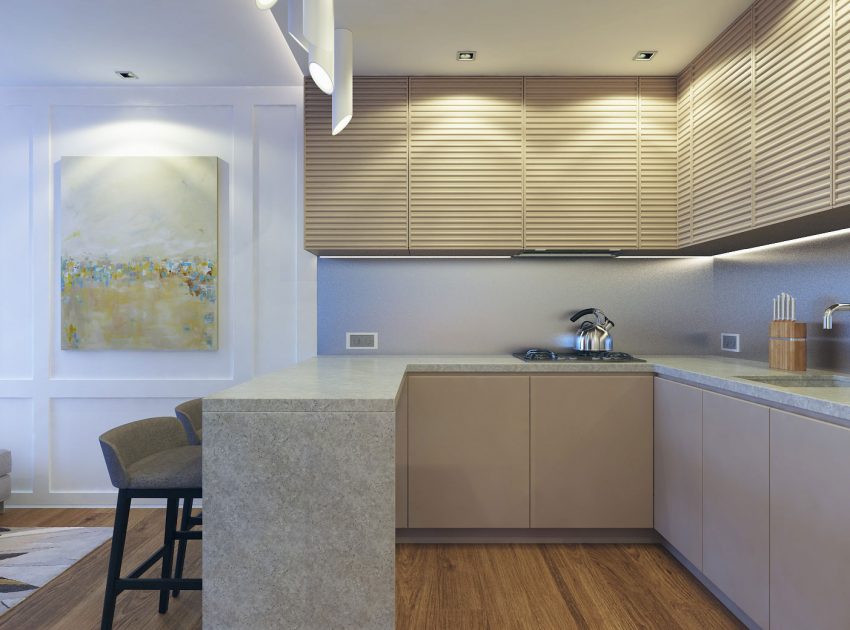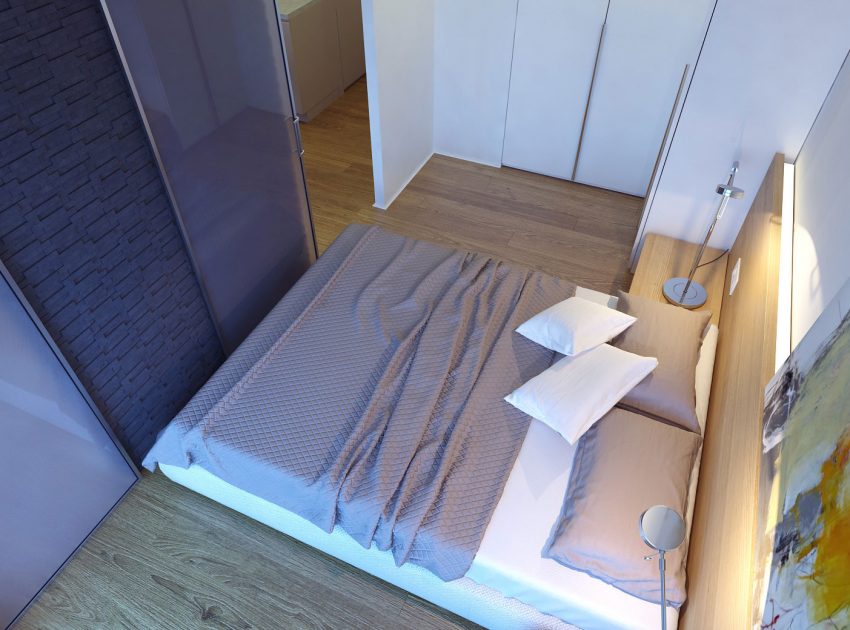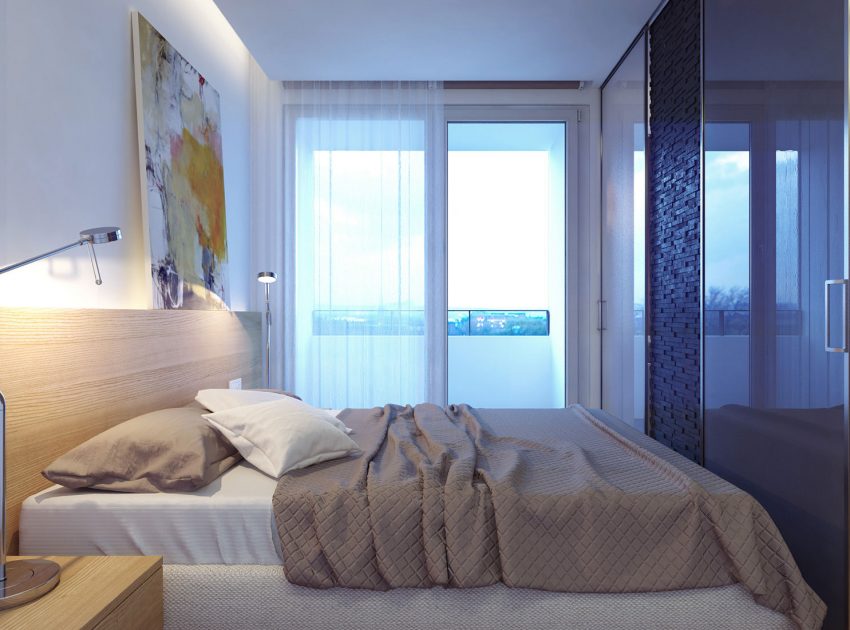 Read also: A Contemporary Apartment Plays with Light and Shadow in Taipei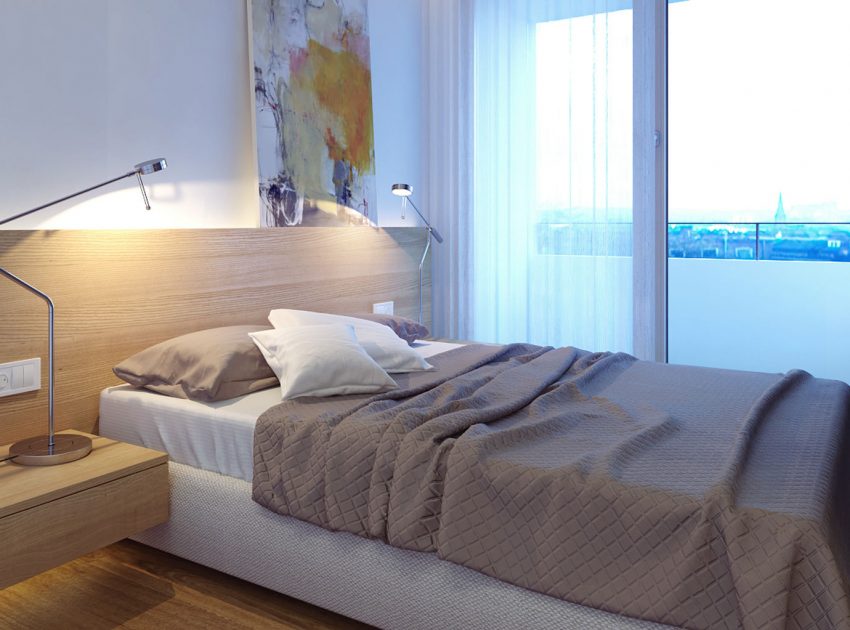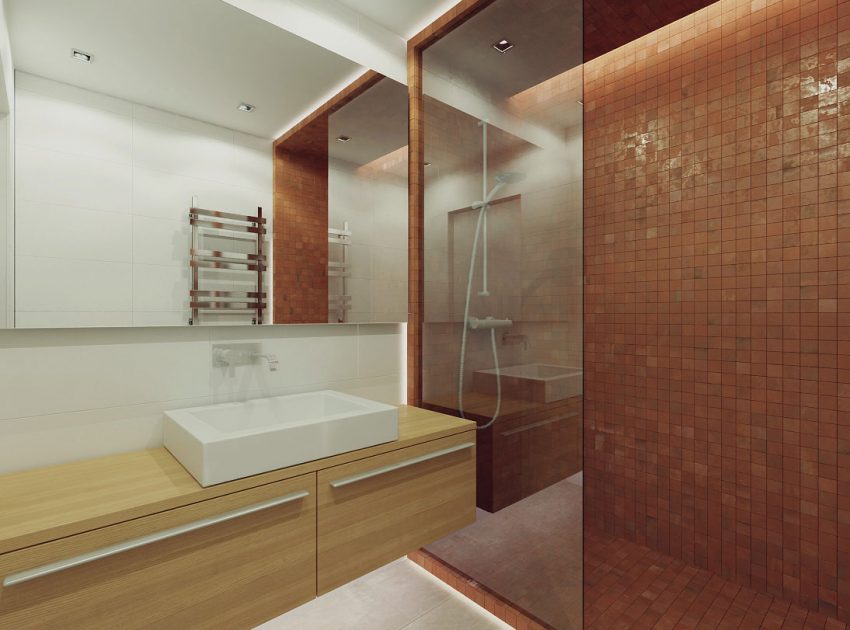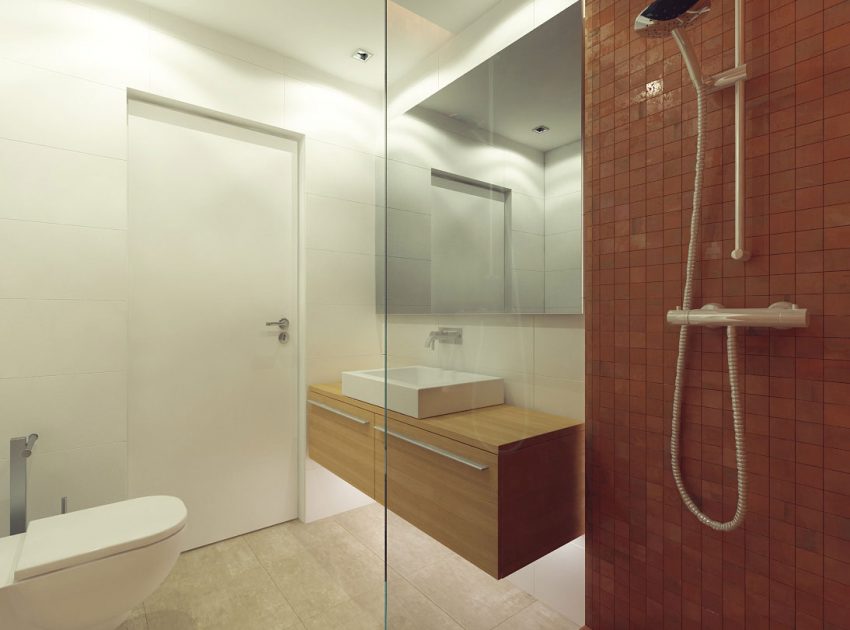 Next: A Contemporary Minimalist Loft with High-Tech Elements in St. Petersburg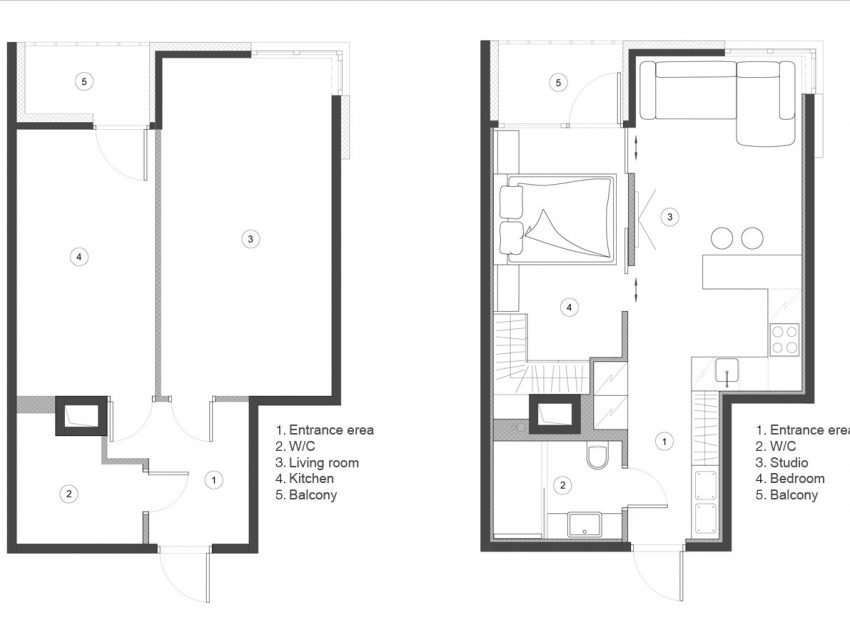 View the complete gallery