EC House by Studio EF
The new interior project of Studio EF concerns a loft in the hinterland of Milan of a young couple, who need a more comfortable space for the family.
The building is characterized by modern design, with contemporary materials like glass and metal panels that emphasize the volumes and make it recognizable in the landscape. The loft is located on the top floor of this building.
The interior project wants to define comfortable spaces with important aesthetic choices, and put together new elements of design with some reused furniture of the family. The project's solutions are based on modern and linear shapes, that try to hide the MEP (mechanical, electrical, and plumbing engineering) and to valorize design elements especially chosen for this project. Play an important role in the lighting project which defines the lighting fixtures and their position, in order to create a fascinating atmosphere and an aesthetic performance.
The modern attic has a central open space with a living room and kitchen, with direct access to the terrace, a master area, and another area for guests and children.
The entrance looks like a box due to the dark walls and the anthracite-colored ceiling, with suggestive lighting effects.
From this room, through an industrial-style door by Ferrero Legno, you can enter the living area where we can find a modern kitchen (model New Logica System by Valcucine), a table, and some Bertoia side chairs by Knoll and a lamp by Tom Dixon. There is a big terrace accessible through two panoramic windows, where you can enjoy the sun or the shade, thanks to the blades of the bioclimatic pergolas positioned outside.
Two white flush-mounted doors – made by Ferrero Legno – in the same color of the walls, allow access to the two private areas of the house.
One of these doors leads to the master room through the walk-in closet, with Porro's furniture, and the master bedroom in minimal style, where there is the bed by B&B Italia (model Siena) centrally placed in the room. There are also important design elements like the "Glo – Penta Light", the lamp "Masai" by Davide Groppi, and the modern night table by Kartell. The master bedroom has a private bathroom with light tone resin finishing (resins made by Moose Design) in contrast to the black taps (Ponsi design).
Walking through the second door you can access the children's and guests' area, with another bathroom with grey resin details and wallpaper by London Art (subject Meant to be) applied on the shower's wall.
The Apartment Design Project Information:
Project Name: EC House
Type: Modern Apartment
Designed by: Studio EF
Project Year: 2022
Photos by Studio EF & Andrea Ceriani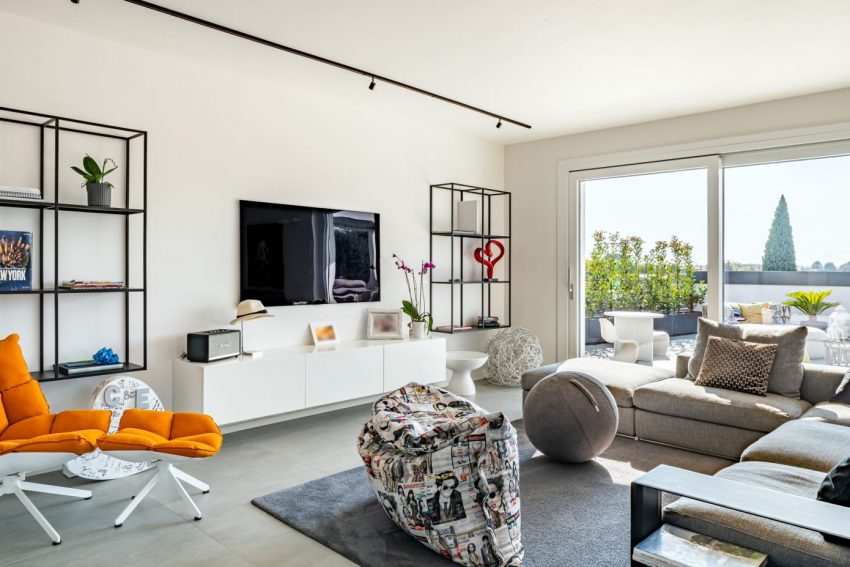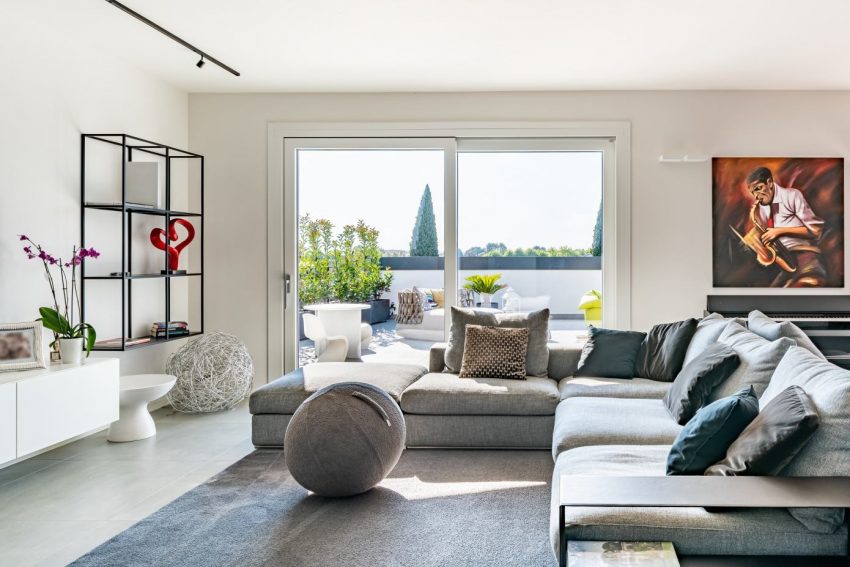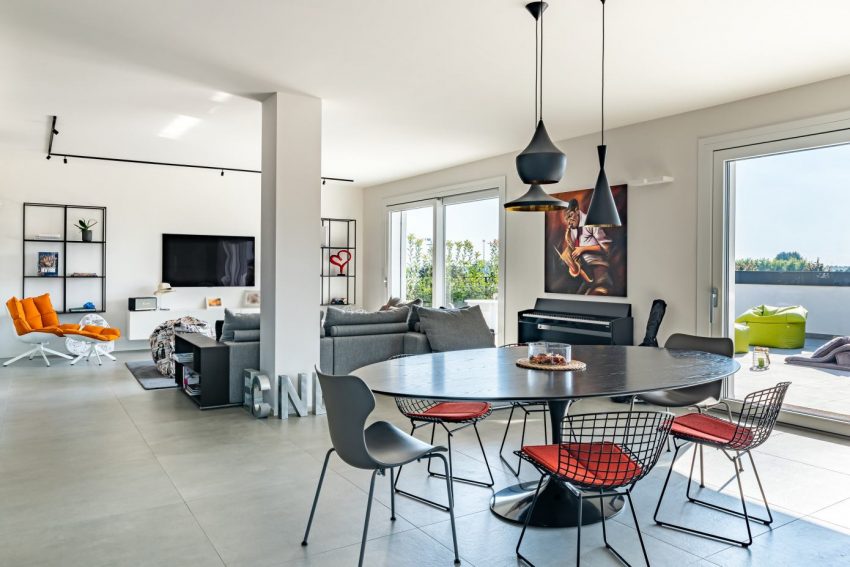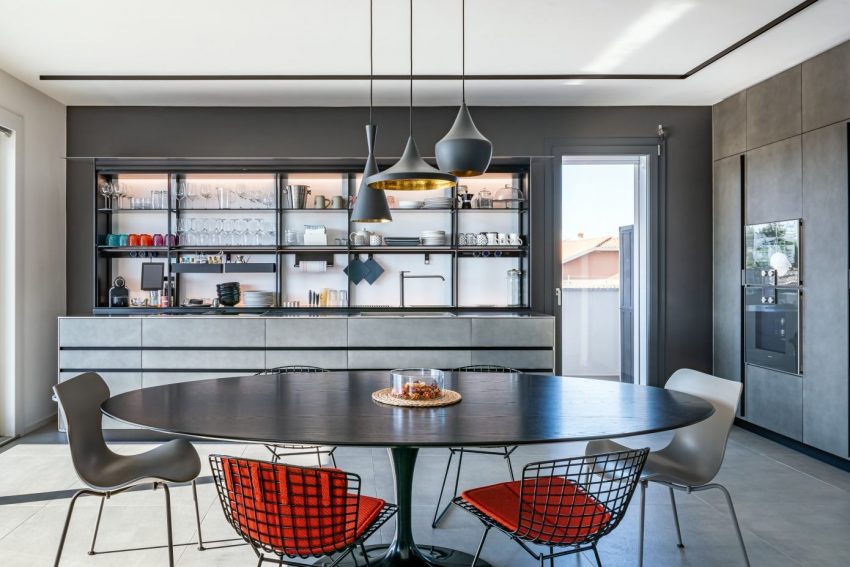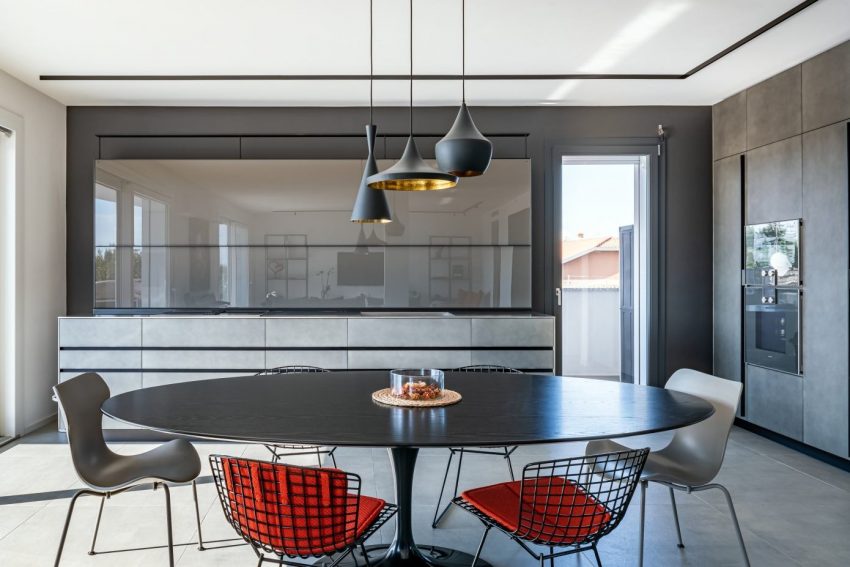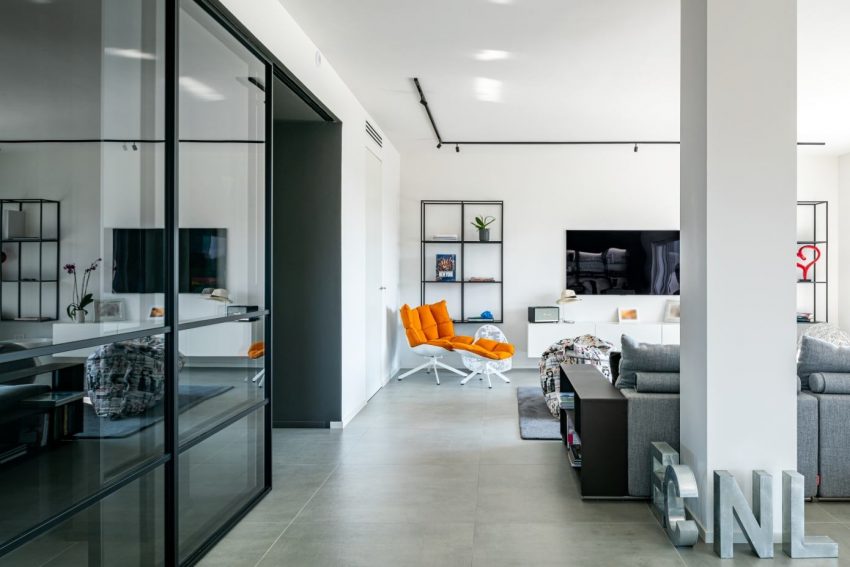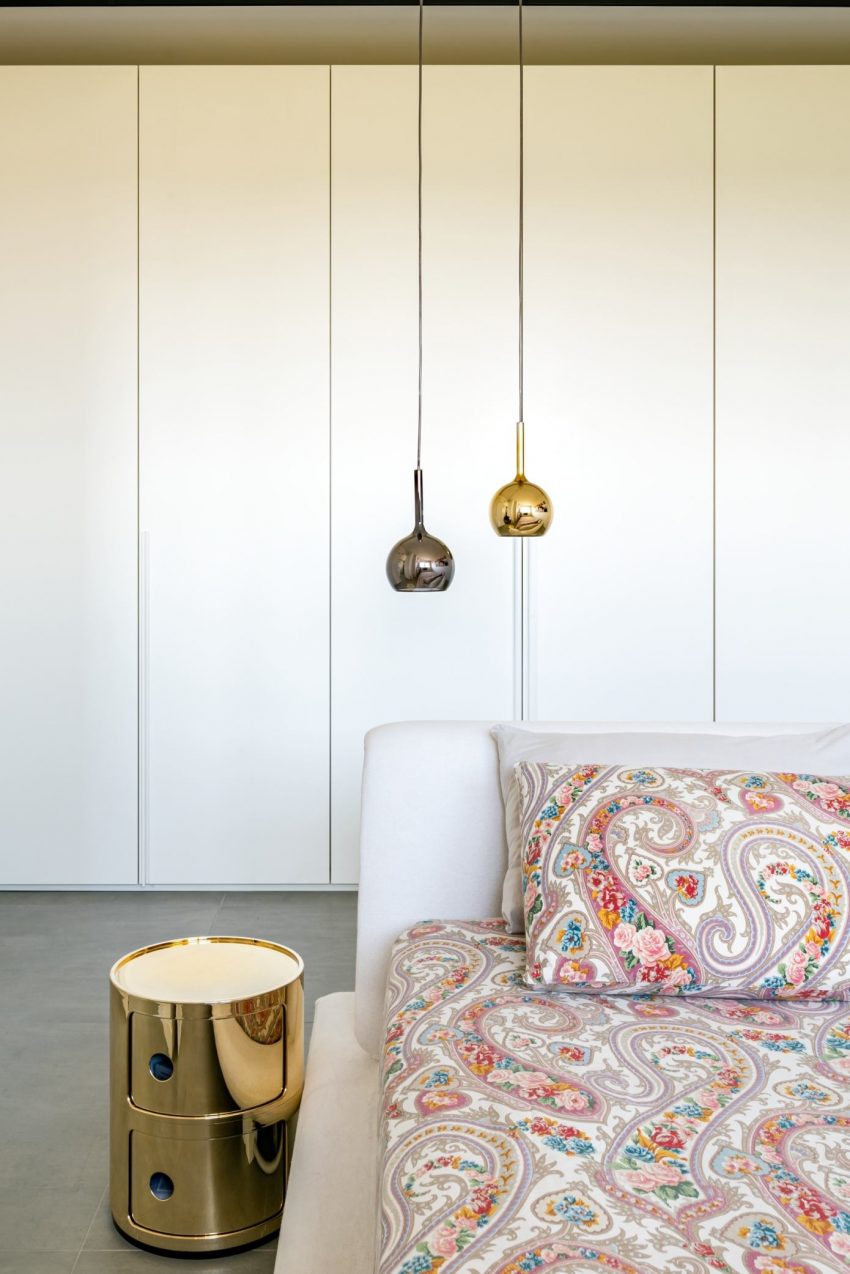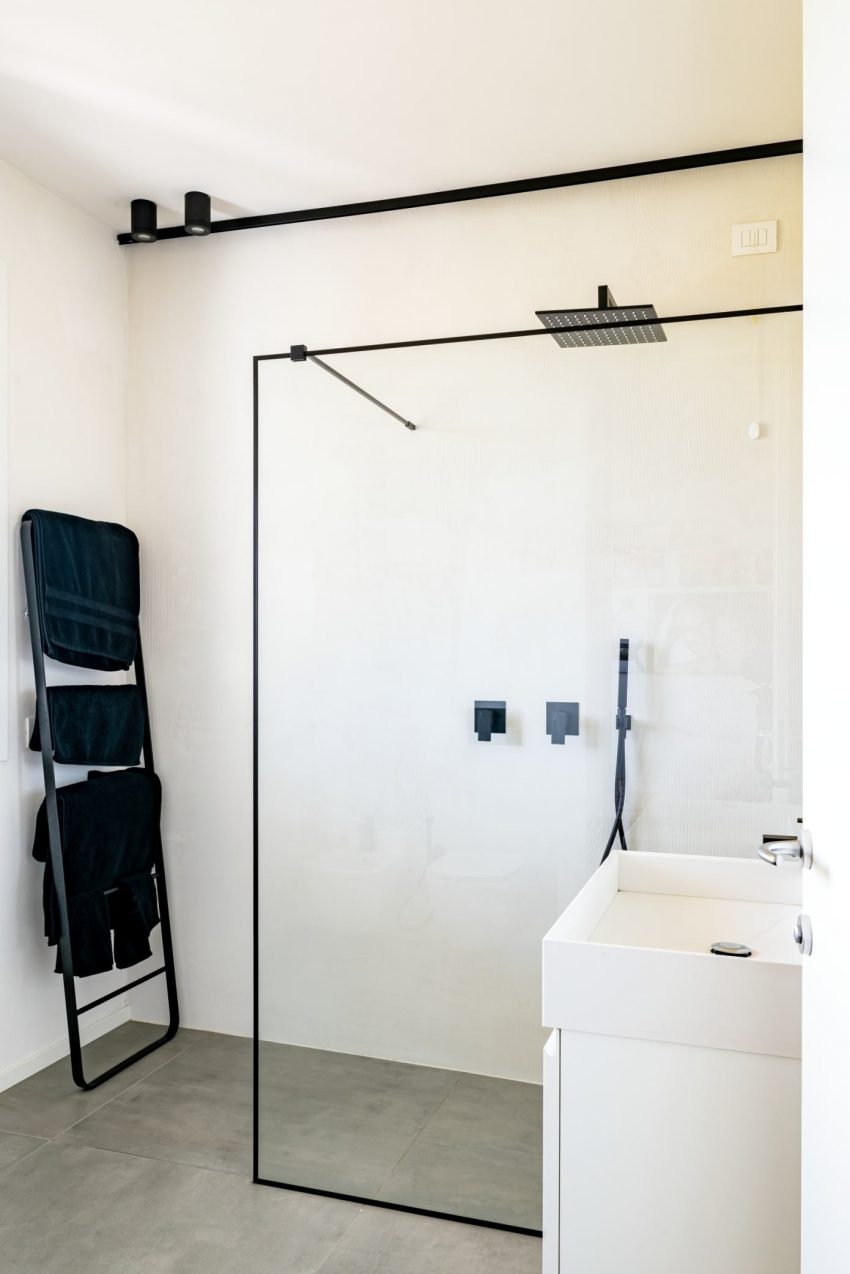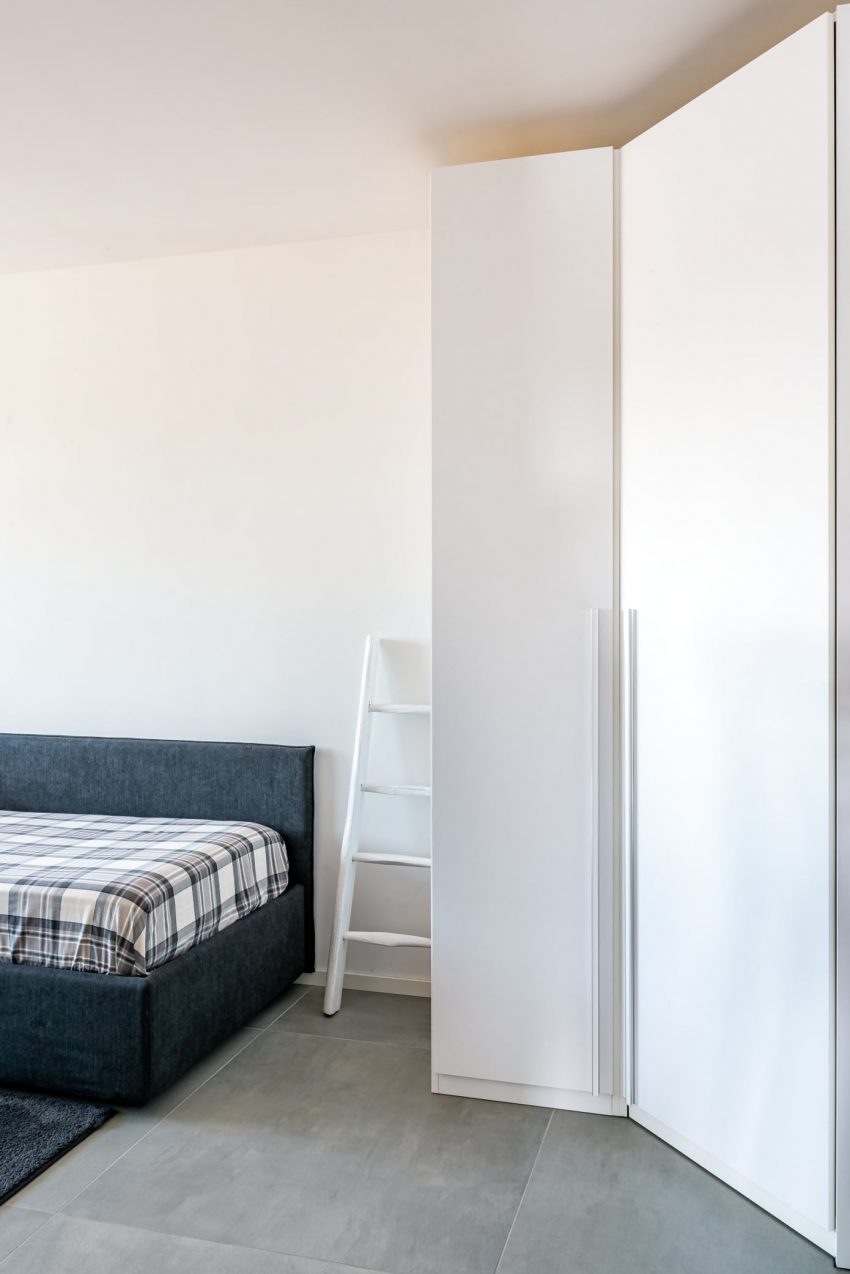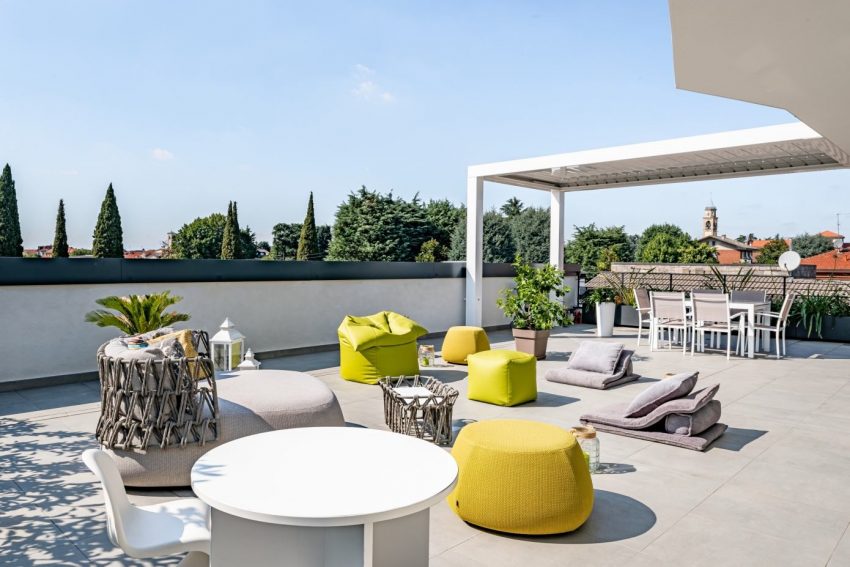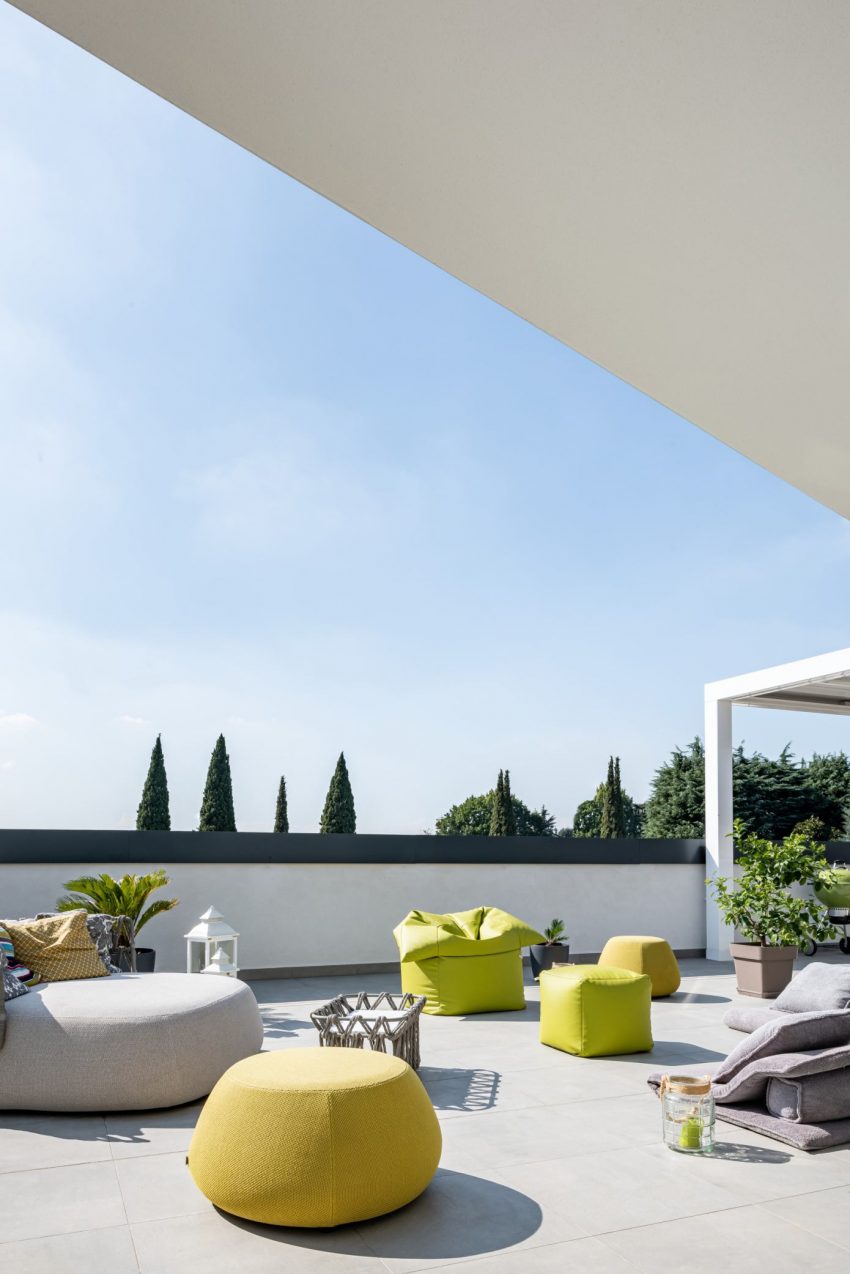 View the complete gallery