Renovation of a Loft in Strasbourg by MYSPACEPLANNER
"It is within a luxury Strasbourg residence dating from the 1970s that the MYSPACEPLANNER Team was commissioned to renovate and fully personalize a 100m2 T3bis type apartment.
Passionate about design with a capital "D", our 30-year-old clients imposed a guideline on us to optimize space and create a resolutely contemporary universe, where signed furniture and designer objects could express themselves freely.
The "gold" hue of the sanitary rooms and the deep blue placed only on the central bearing wall of the apartment are the only touches of color. The rest is available in neutral and warm tones, and enhanced by a single large plank parquet floor which accentuates the depth of the apartment and its hallway.
We have created a whole luminous scenography to make the most of the place and highlight the collectibles of our customers.
The MYSPACEPLANNER agency was responsible for creating the projected plans, designing the custom kitchen, selecting the furniture and lighting, and choosing all the finishes and decoration.
Two months of important and complex work were necessary to make this apartment a unique and ultra graphic place.
We would like to congratulate a young entrepreneur from Lorraine, Christophe Laurent, company ZTPM, who coordinated and fully carried out the successive phases of the work.
Our customers now live in a world that reflects their image, and we thank them for their trust."
Photos courtesy of MYSPACEPLANNER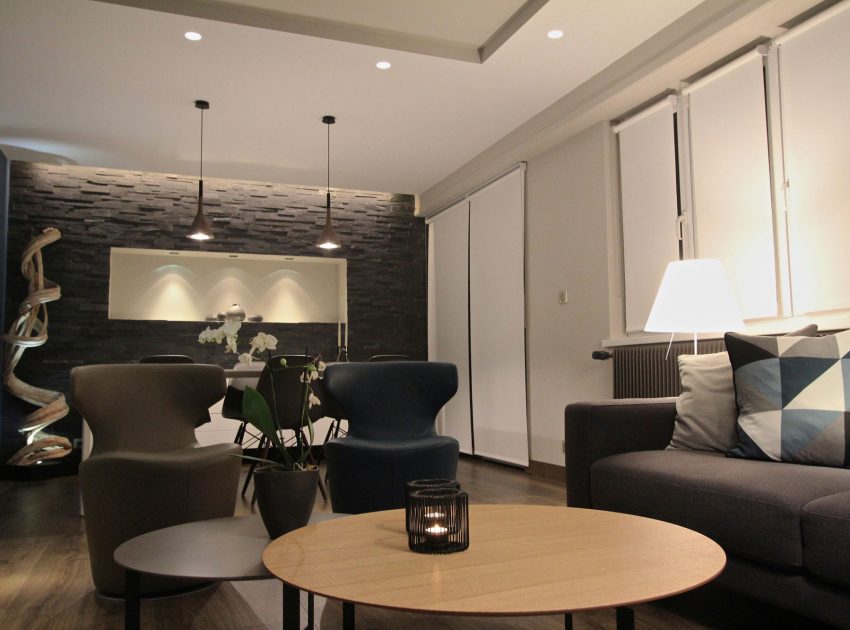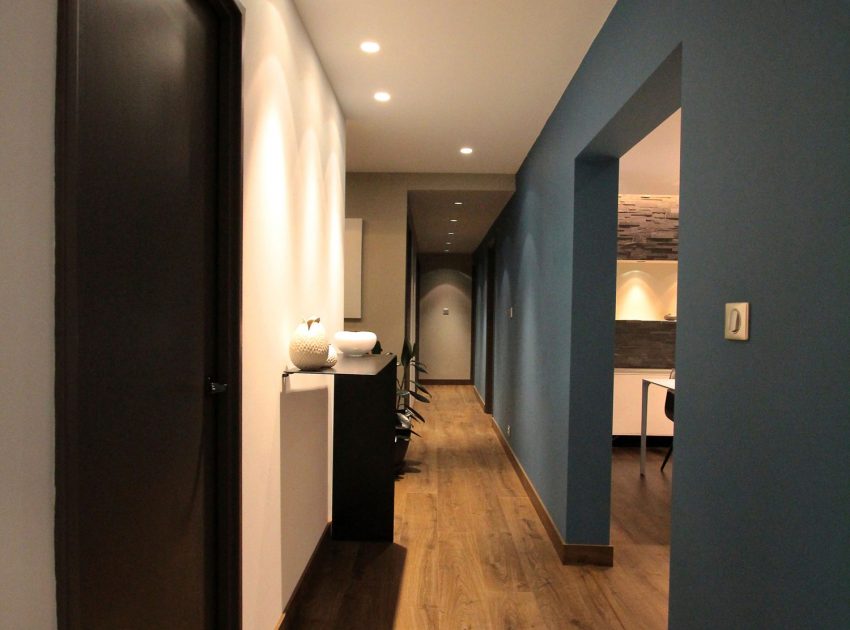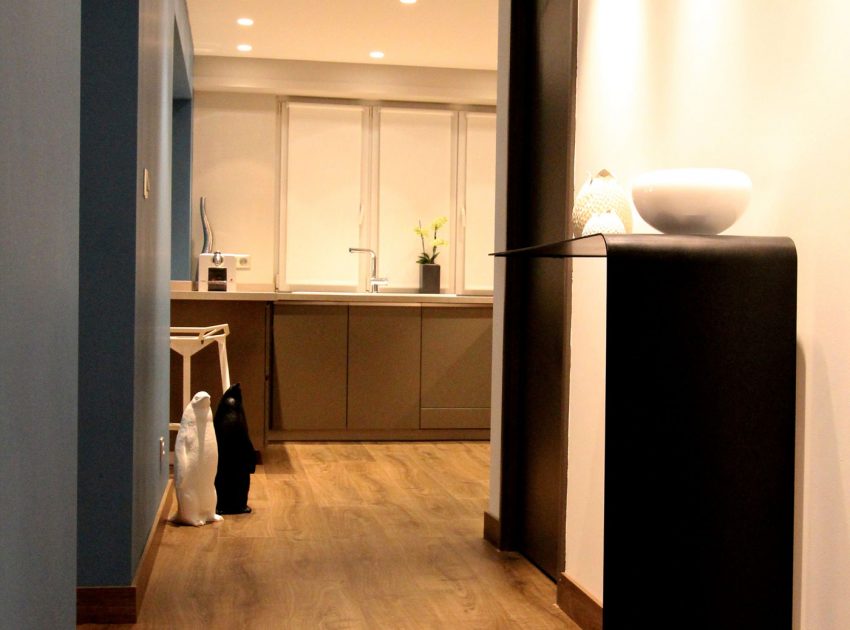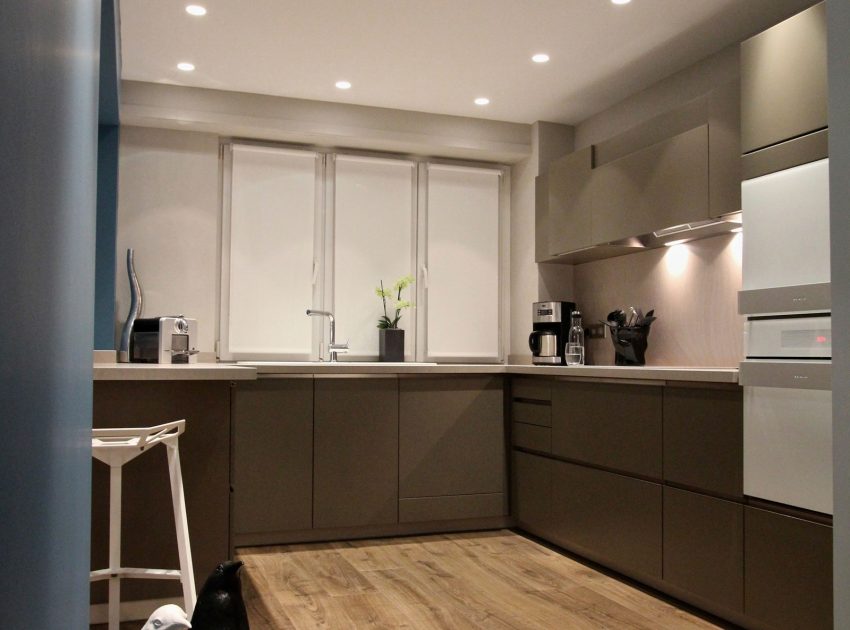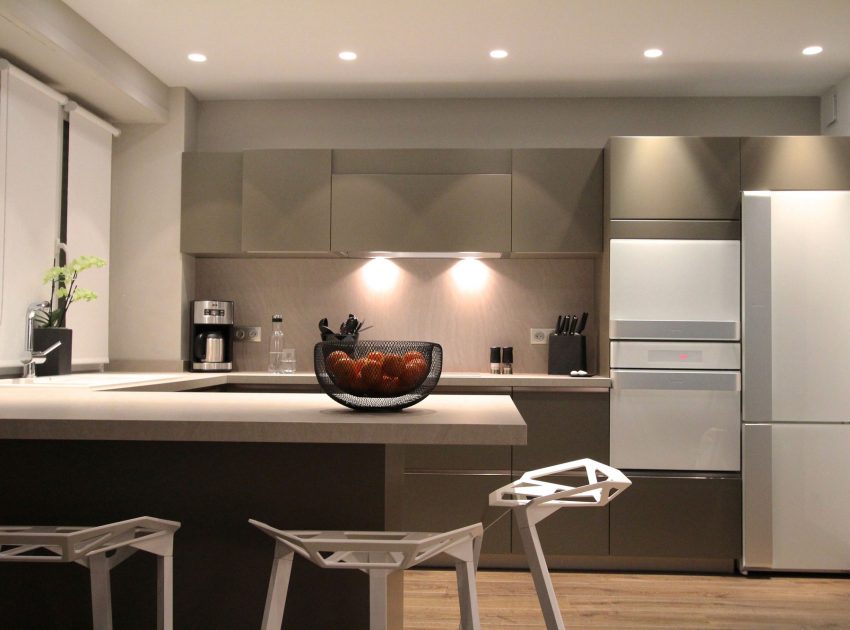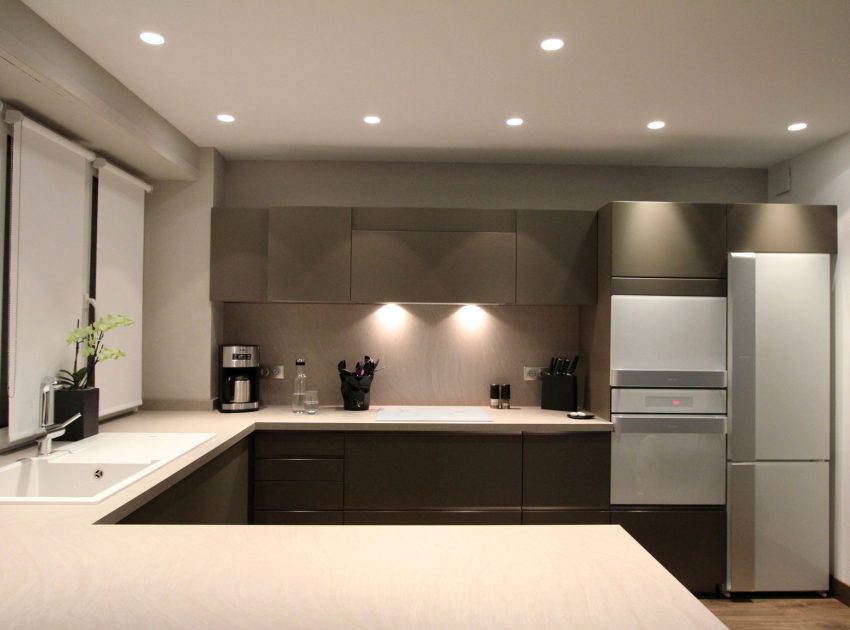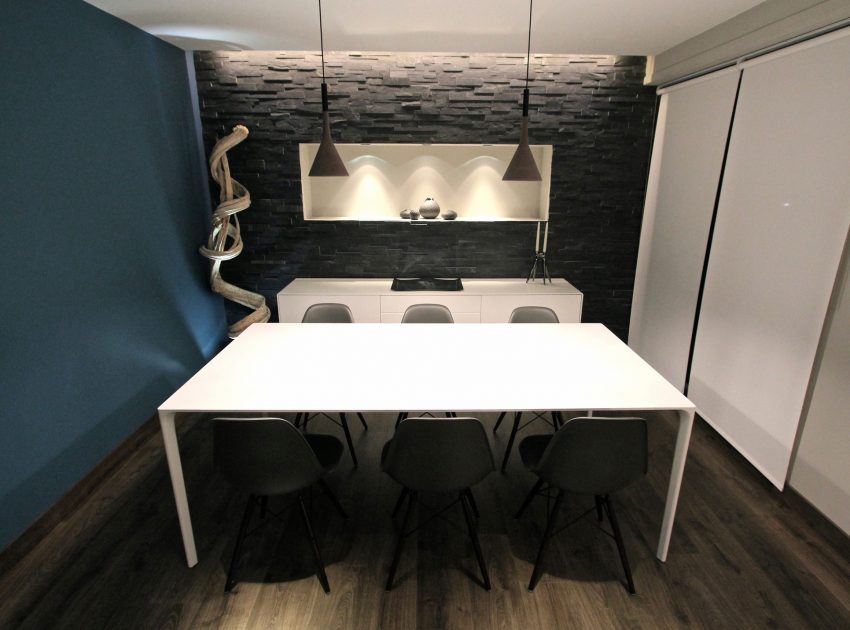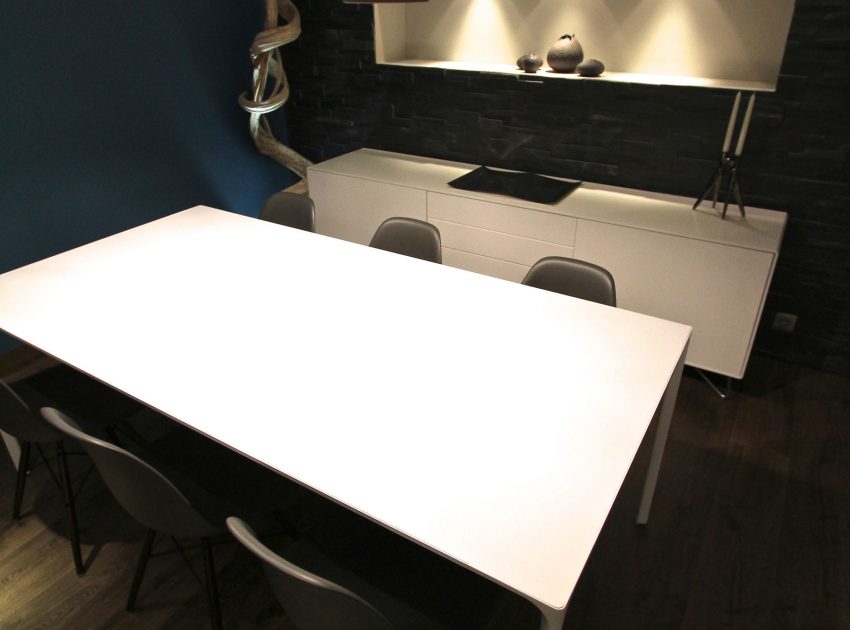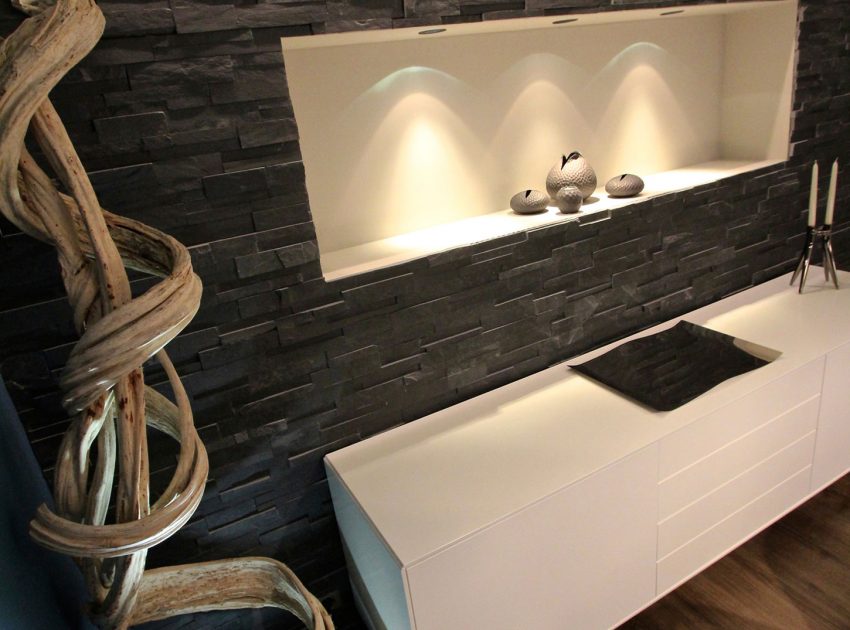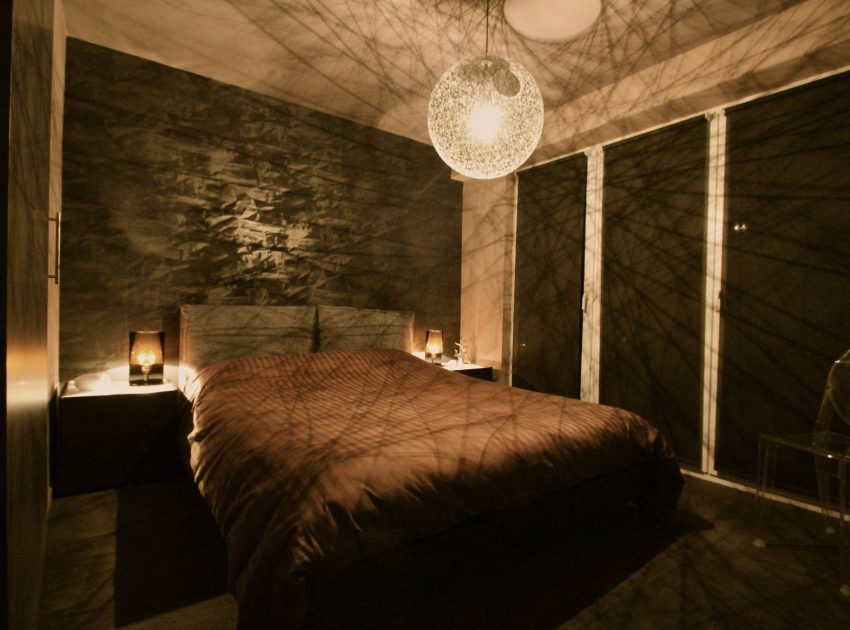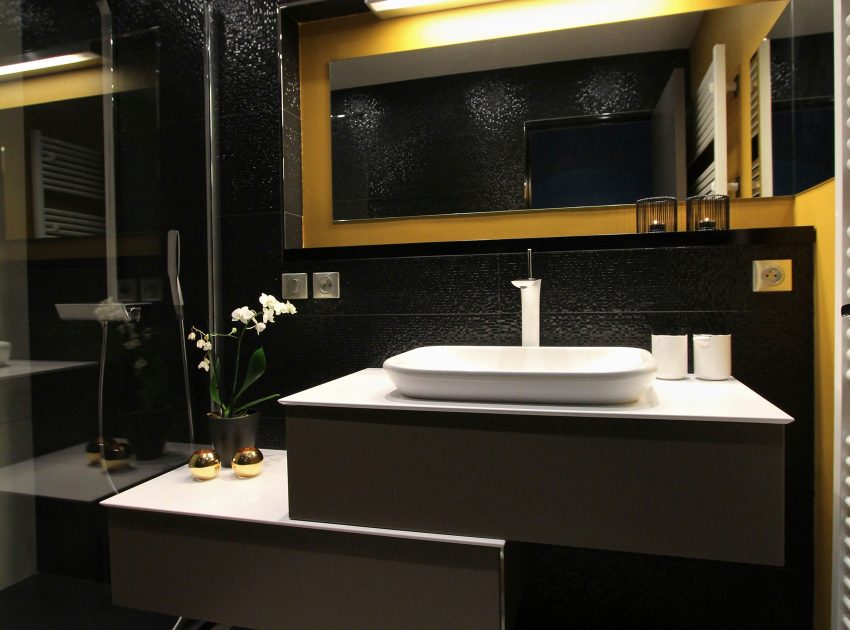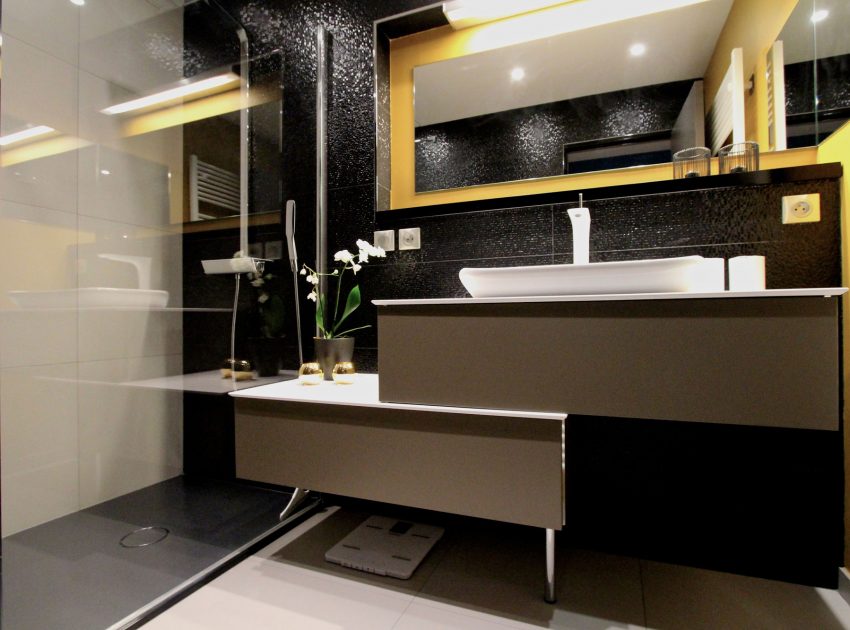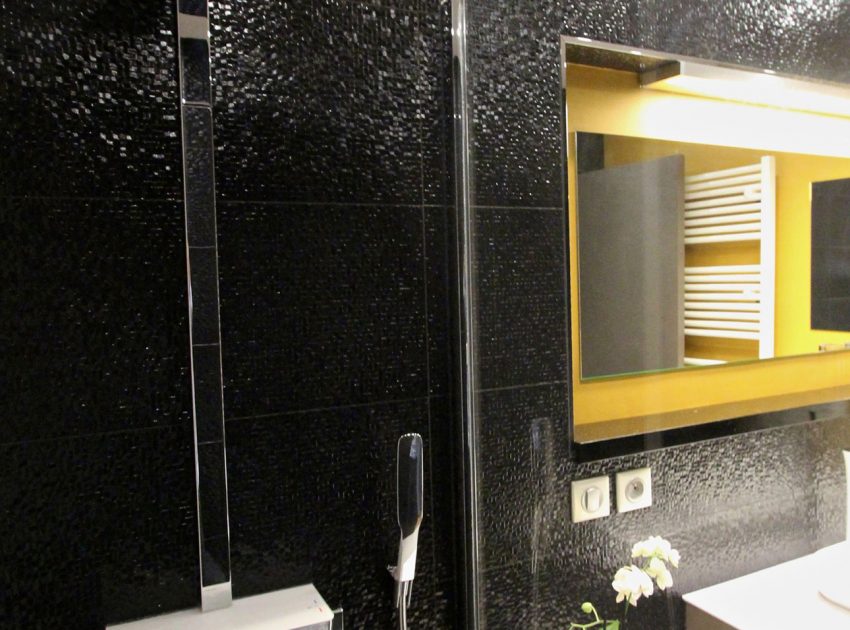 View the complete gallery