Apartment in São Paulo by Leandro Garcia and Gabriela Alarcon
"The apartment project was designed for a young couple of advocates passionate about architecture and design.
In order to expand the living space, the kitchen was integrated into the social area what enabled the accommodation of the dining table.
The terrace, which occupies a good proportion of the apartment, was elevated to a protagonist position in the project. This space, which volumetry was highlighted by lighting and by the texture applied to its walls, was integrated into the living area of ​​the apartment. The social and service areas around the terrace were organized by its the new provision and by the location of some niches inserted in its volume, that received items like the refrigerator in the kitchen, a flower box on the terrace and a cabinet and a counter with shelves in the office – space which is also part of the social sector.
The suite was expanded to accommodate the wardrobe and the bathroom received a special treatment to acquire toilet airs."
Photos by: Leandro Garcia & Marco Antonio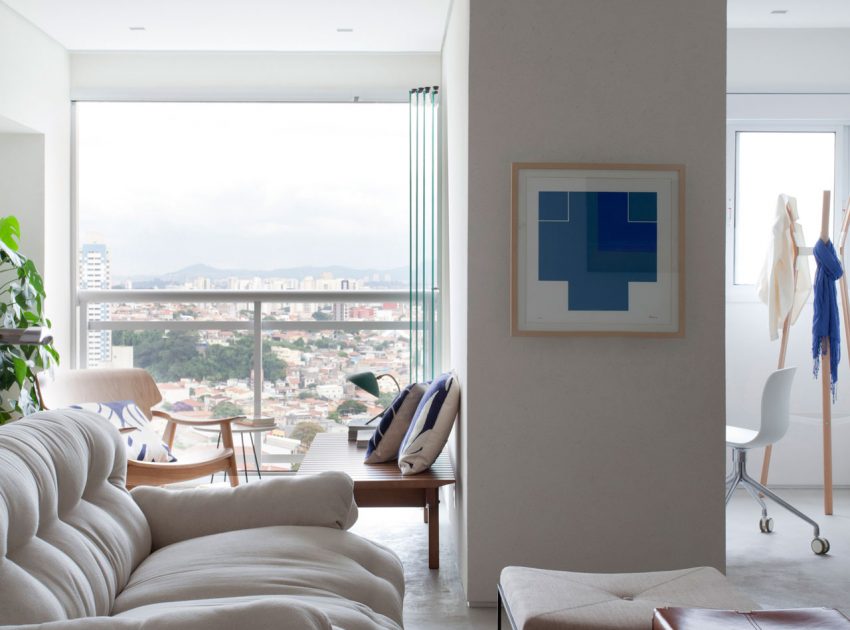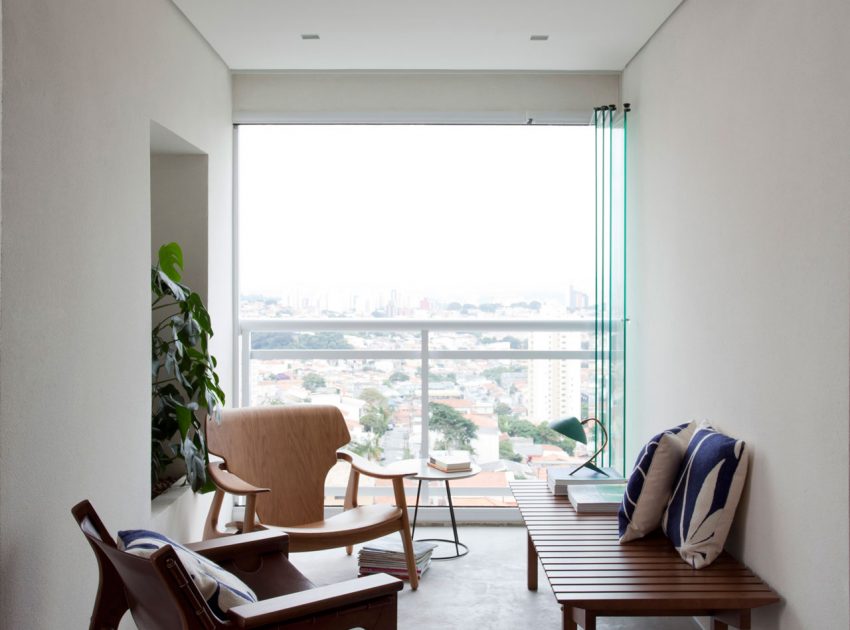 View more: An Elegant Contemporary Penthouse with Exquisite Interiors in Kiev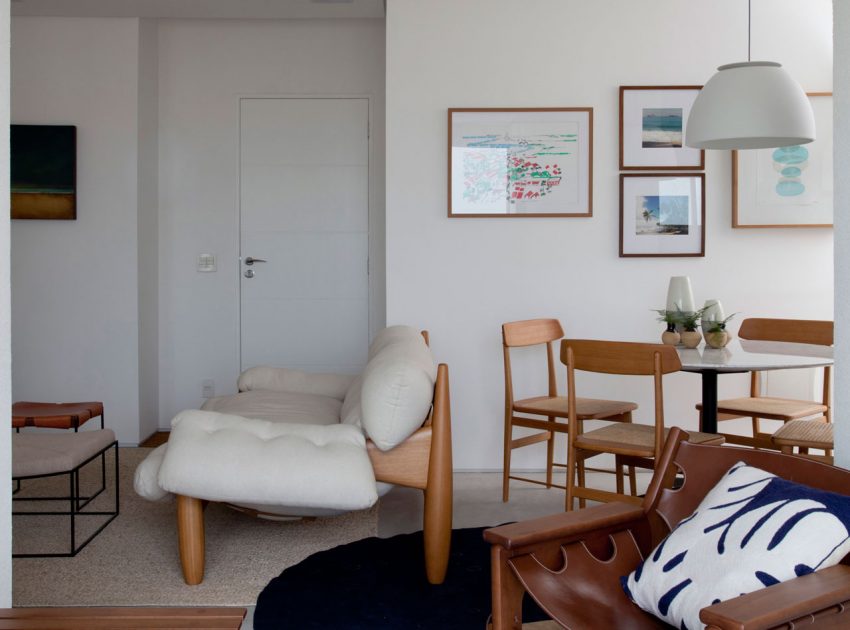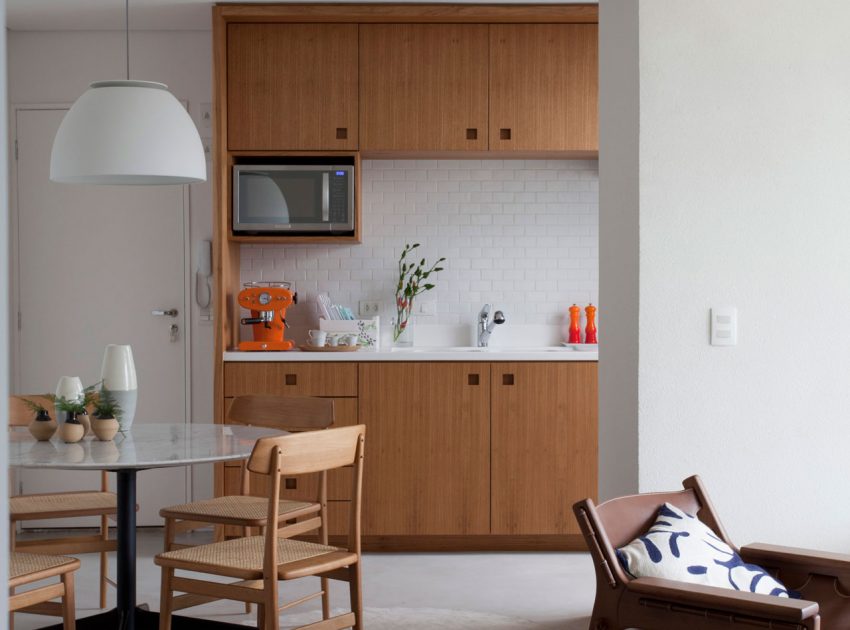 Related: A Bright Modern Apartment Made with Elegance and Spectacular Views in New York City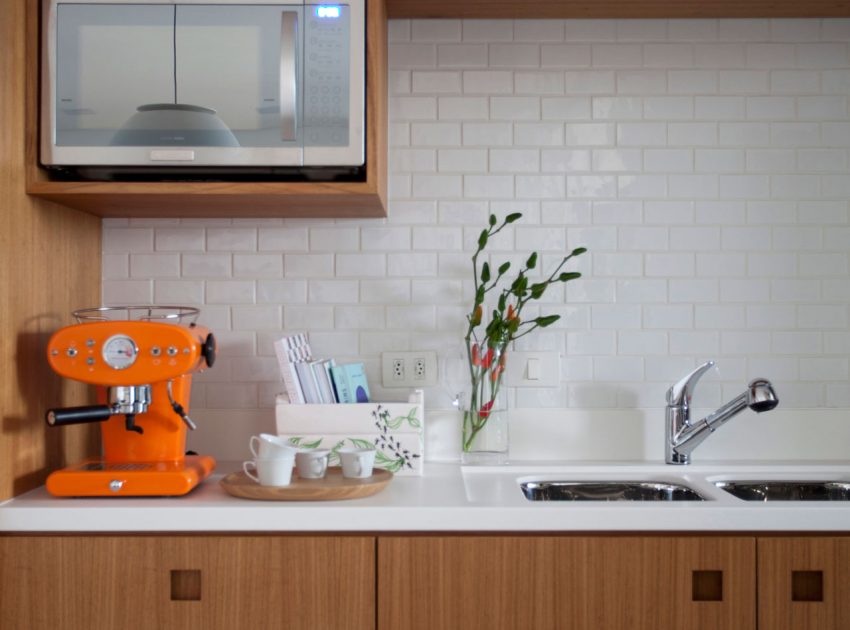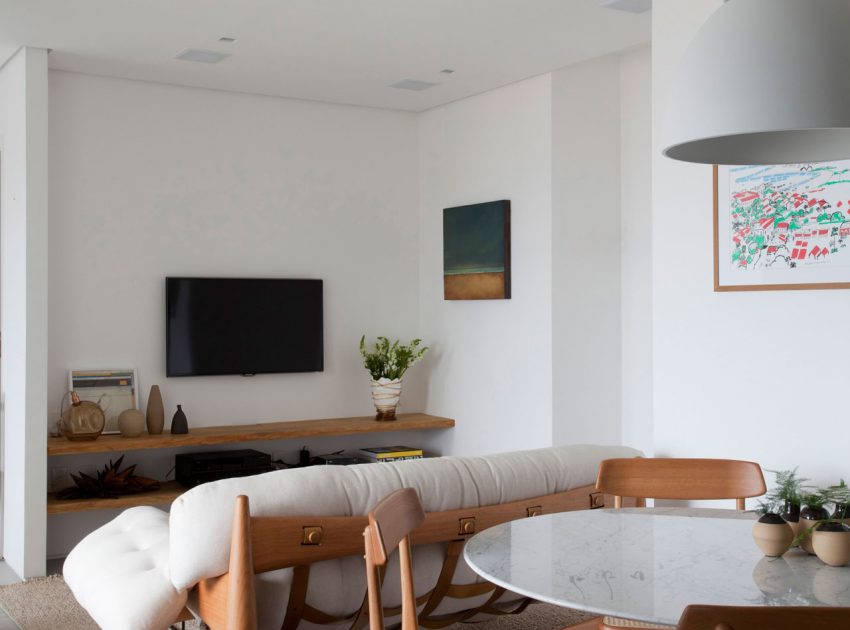 Here: A Small Modern Flat with Personal Touch and Patterned Wallpapers in London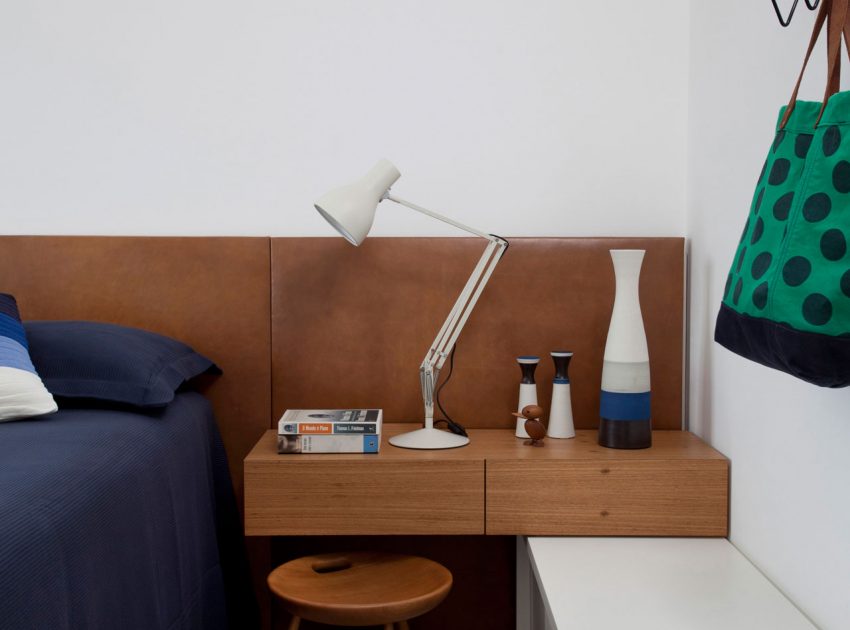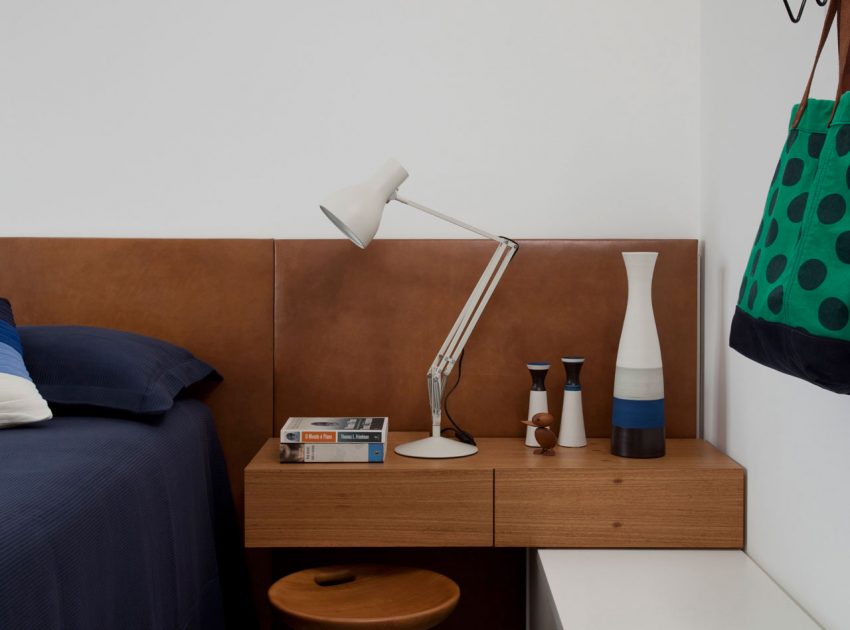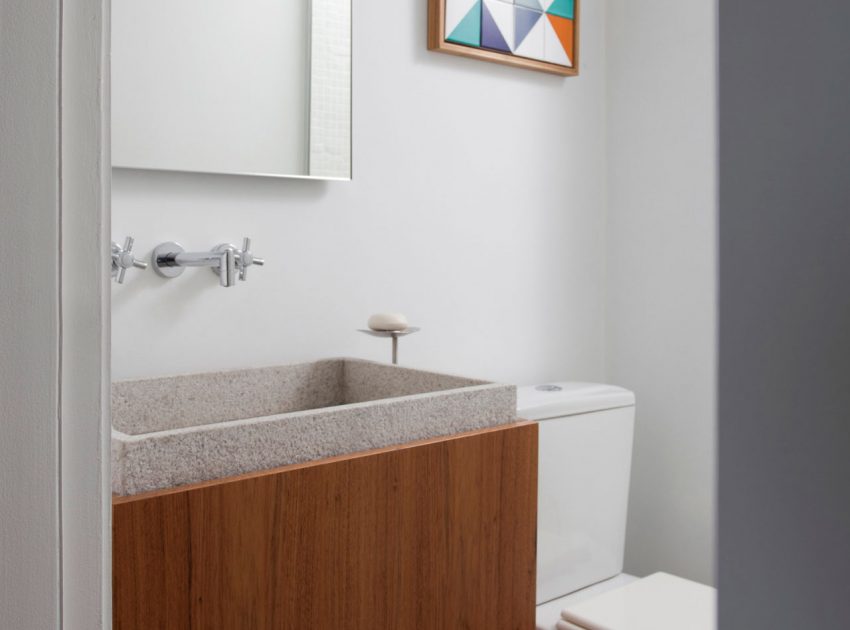 Read also: An Elegant L-Shaped Apartment with Walls of Modular Shelving and Storage in Ljubljana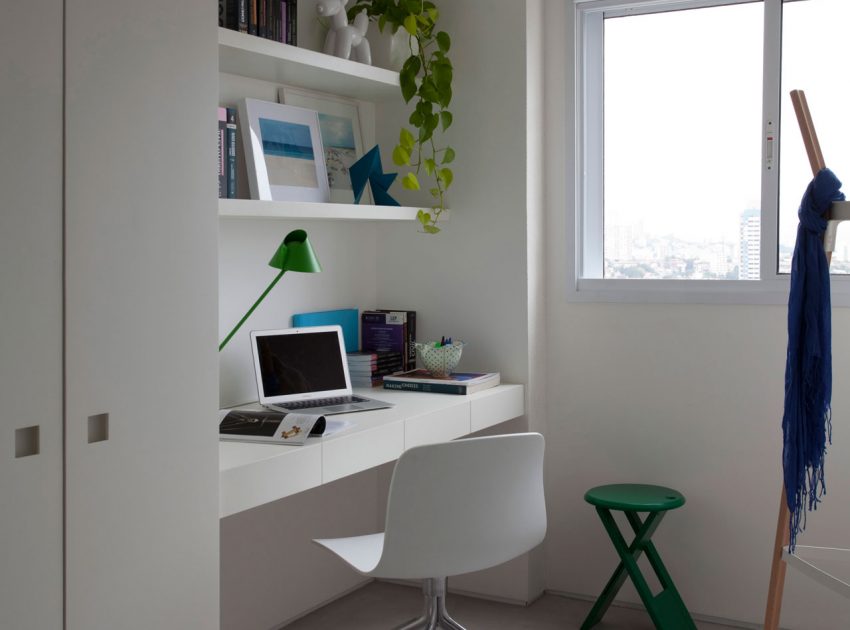 View the complete gallery