AJ Villa by Iryna Dzhemesyuk and Vitaly Yurov
"This luxurious apartment located in one of the most beautiful areas on the coast of the island of Sardinia, Italy. The Villa has big panoramic windows that provides the ability of interaction of the interior and exterior. Marble decoration add a touch of elegance and charm to the interior and natural wood makes it warm and cozy.
The main accent of the interior is the unique brass panels of hexagonal petals that perfectly complements modern Italian furniture of simple shapes.
Wide and uncluttered pool area has different lighting scenarios that has to rest in open air not only during the day but in the dark. Interior equipment: furniture Minotti, B&B Italia, light Pulpo, Luceplan, DCW, AXO Light, Vibia."
Photos courtesy of Iryna Dzhemesyuk and Vitaly Yurov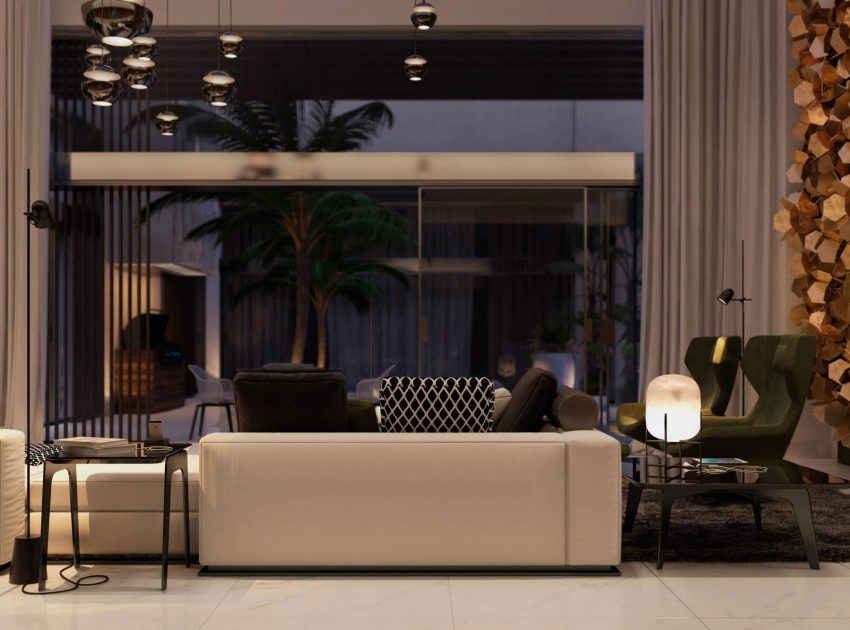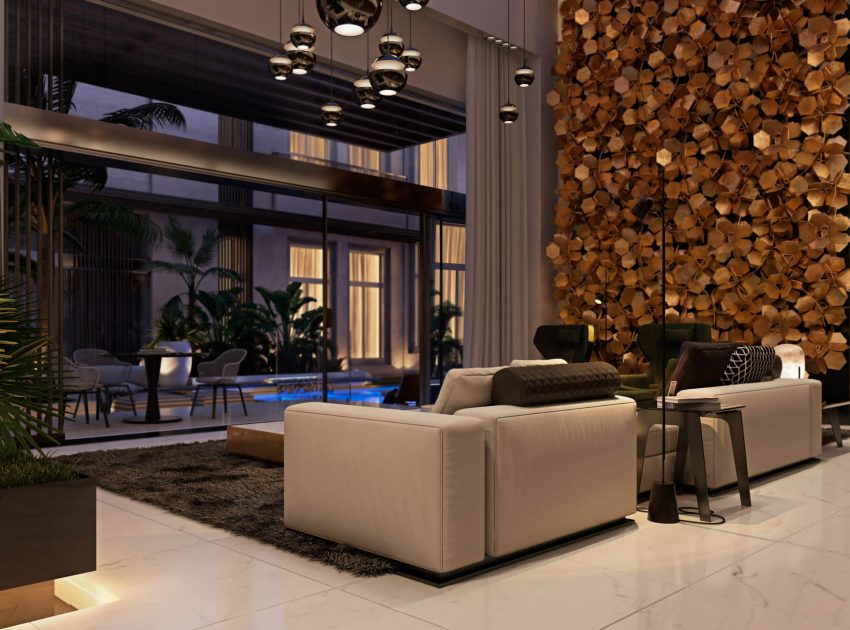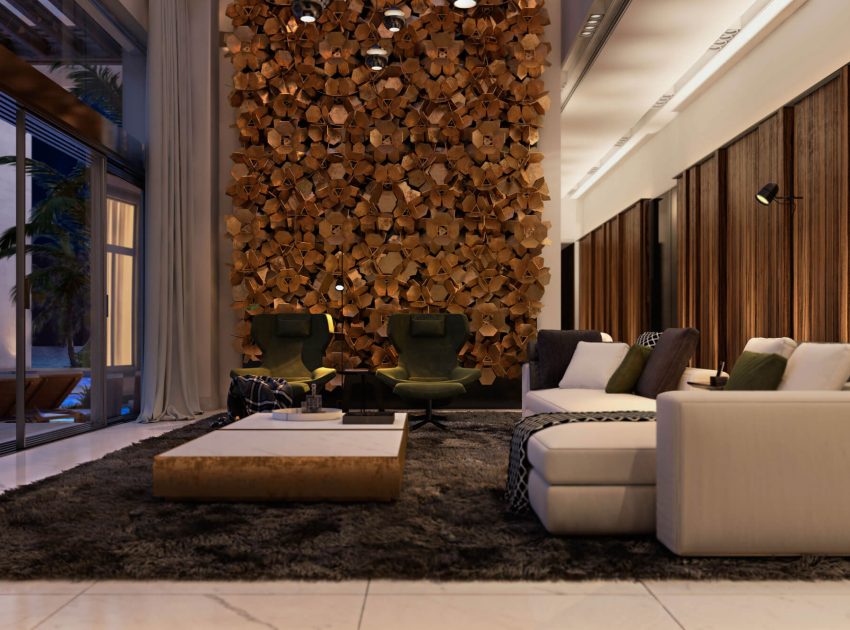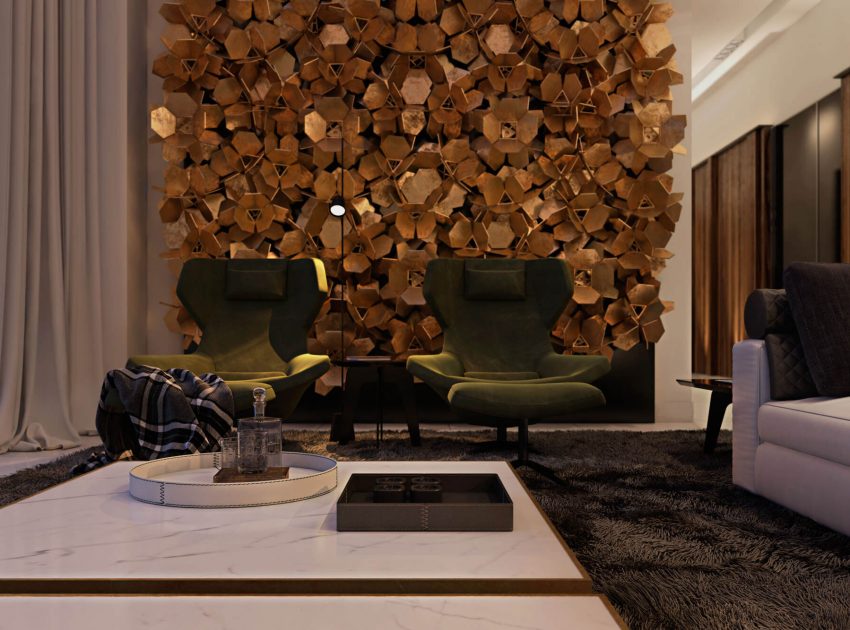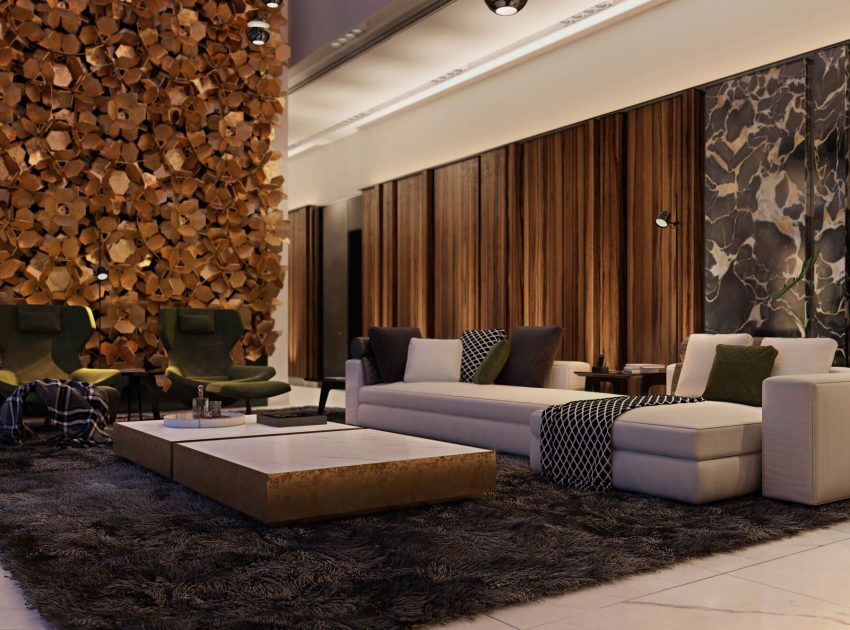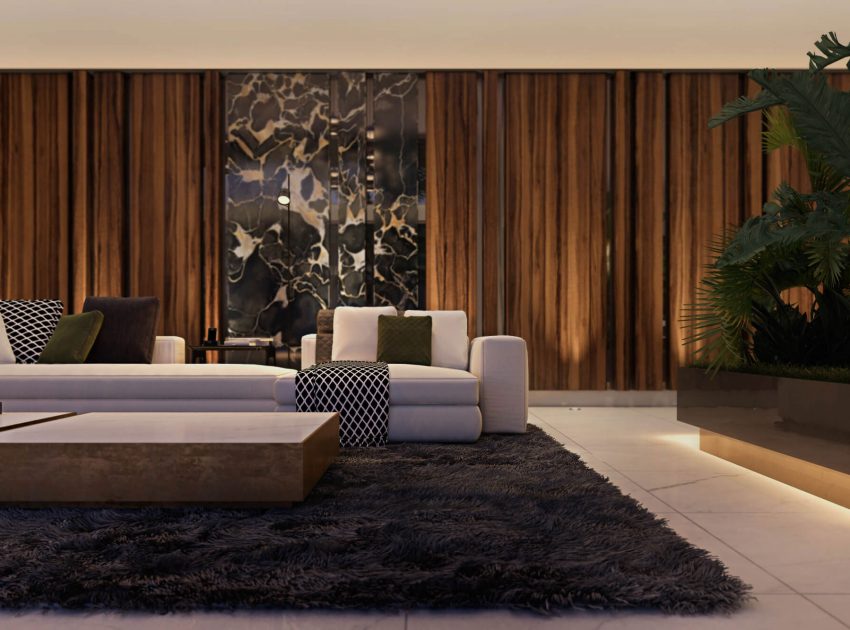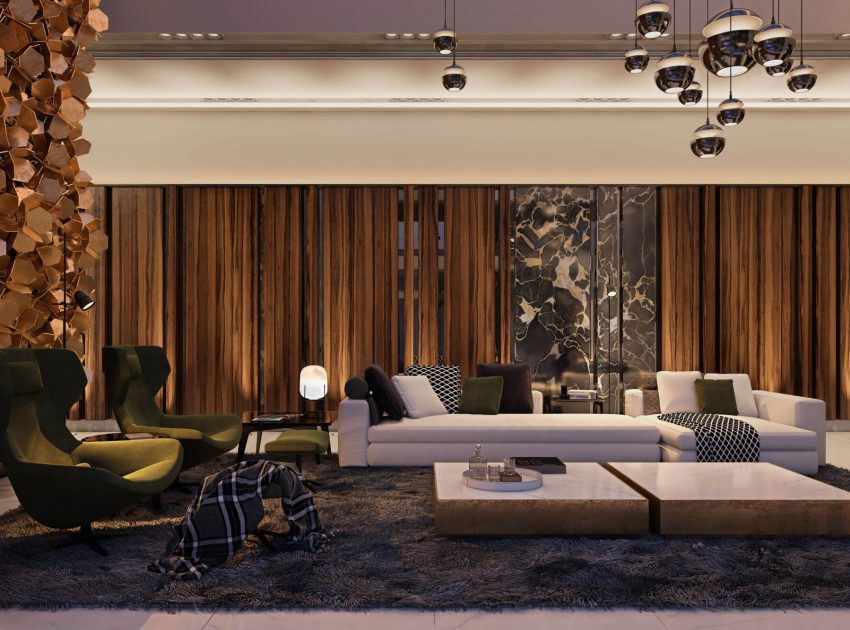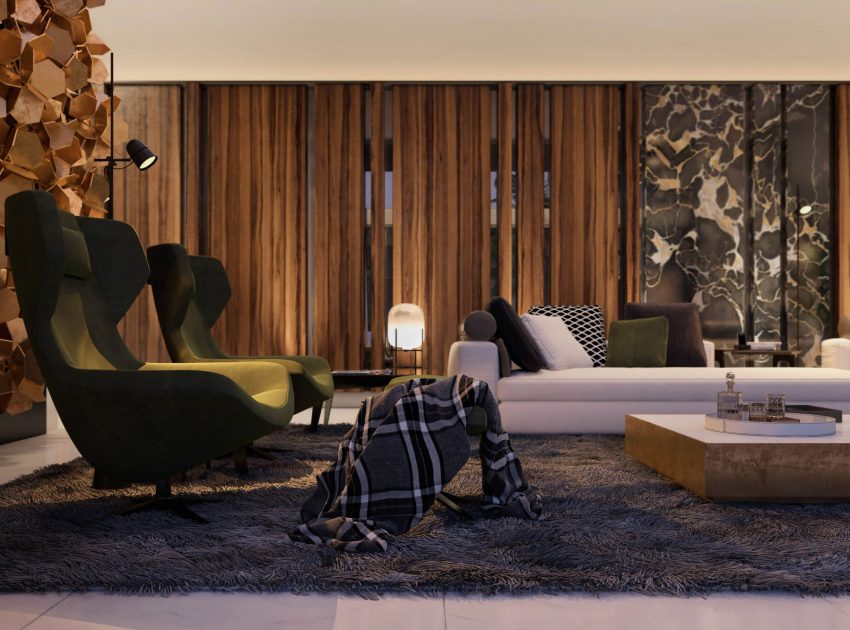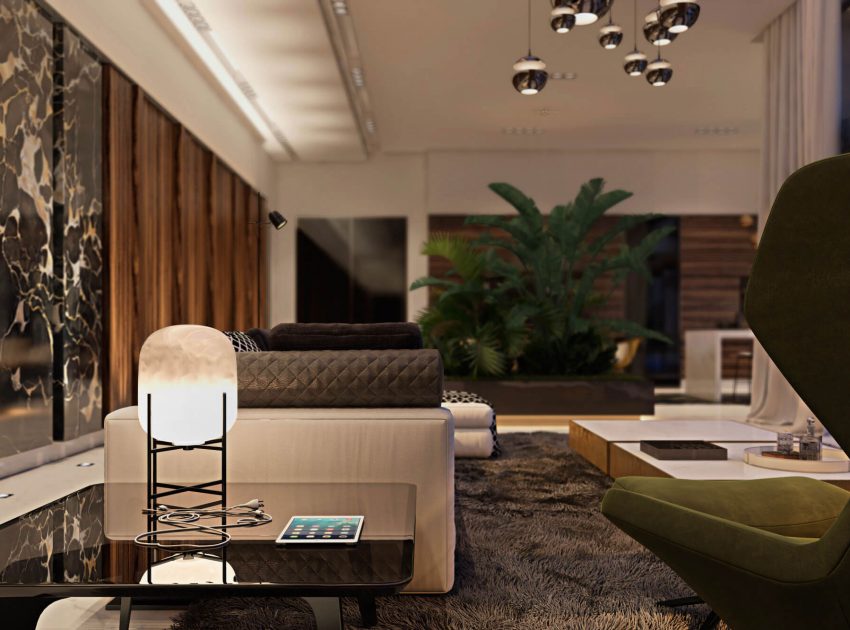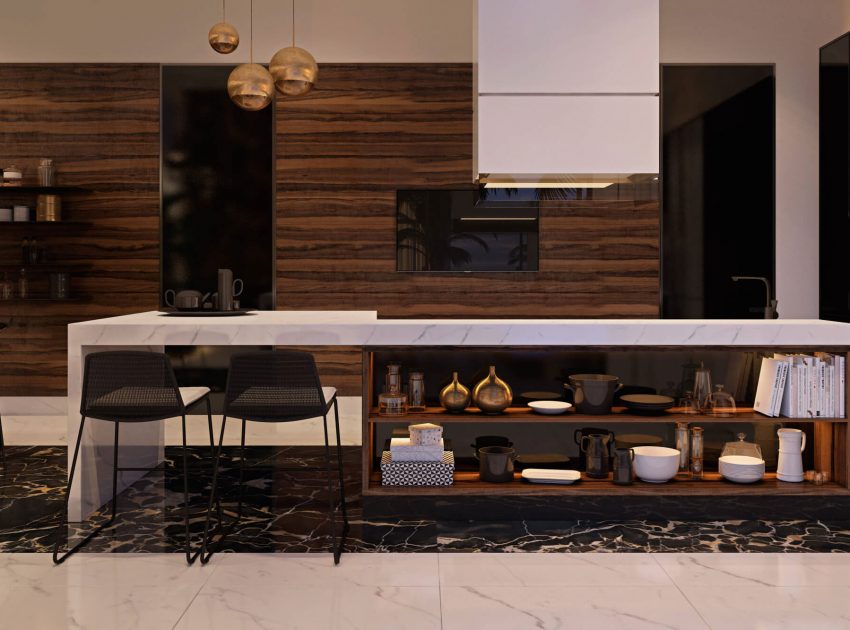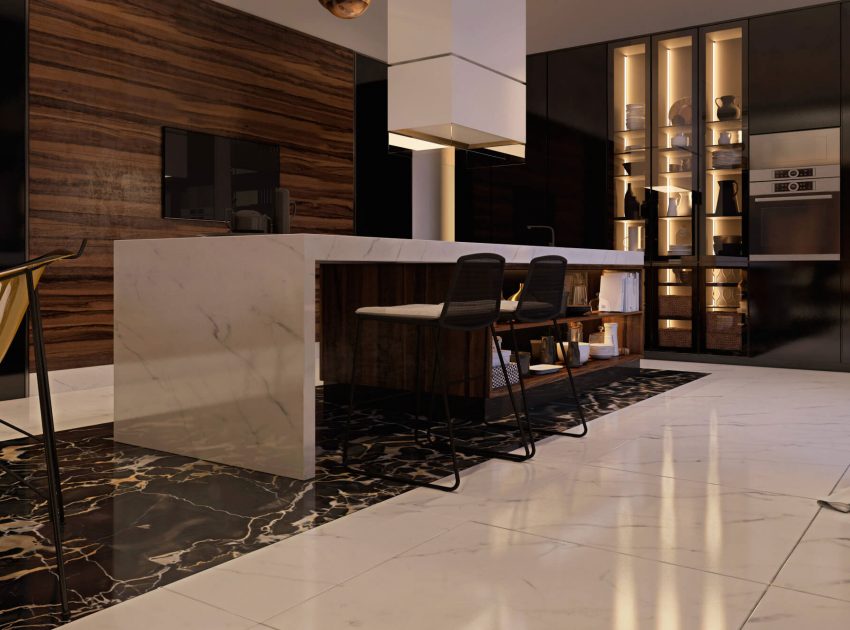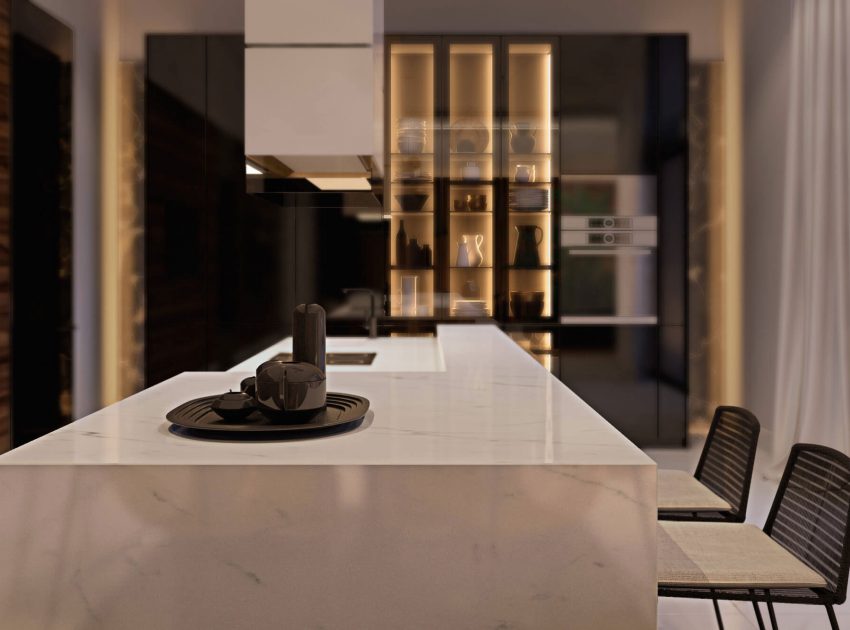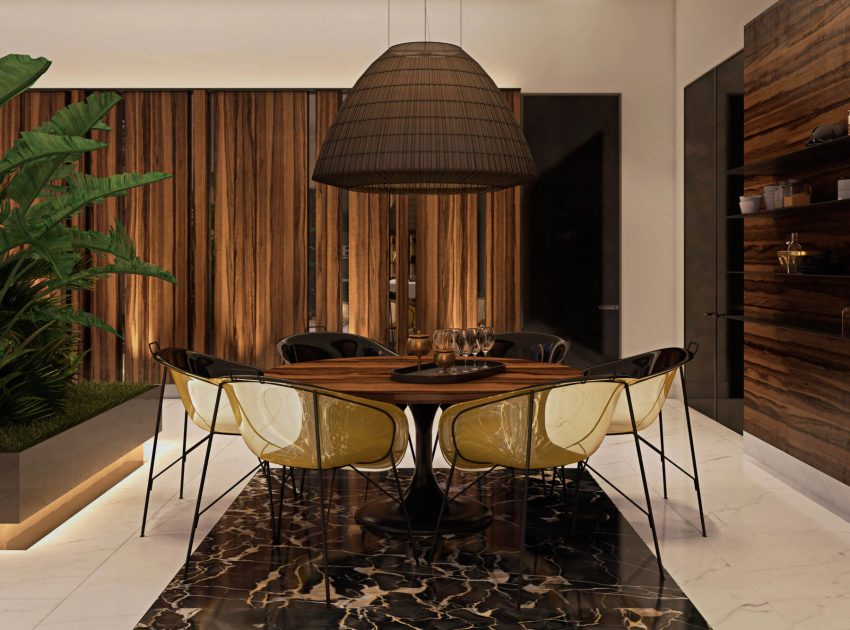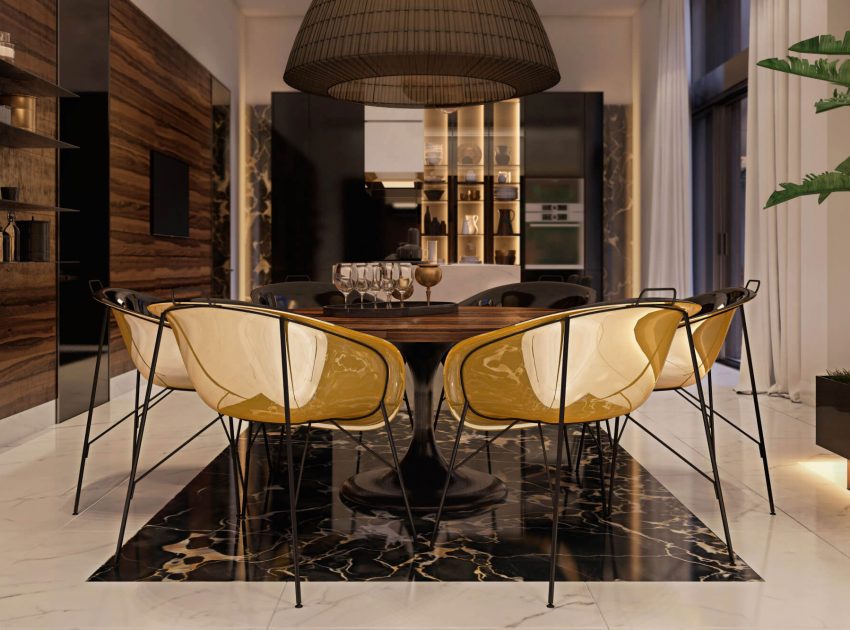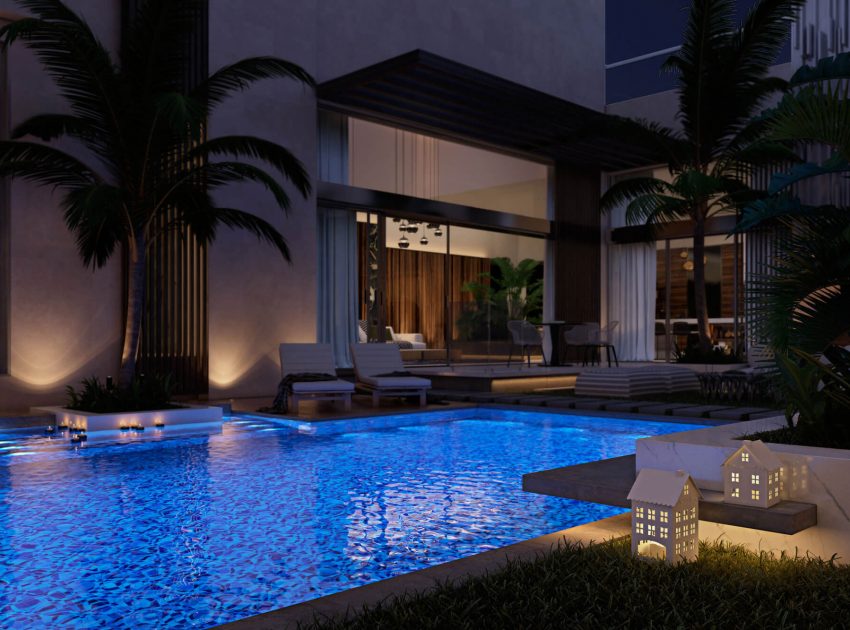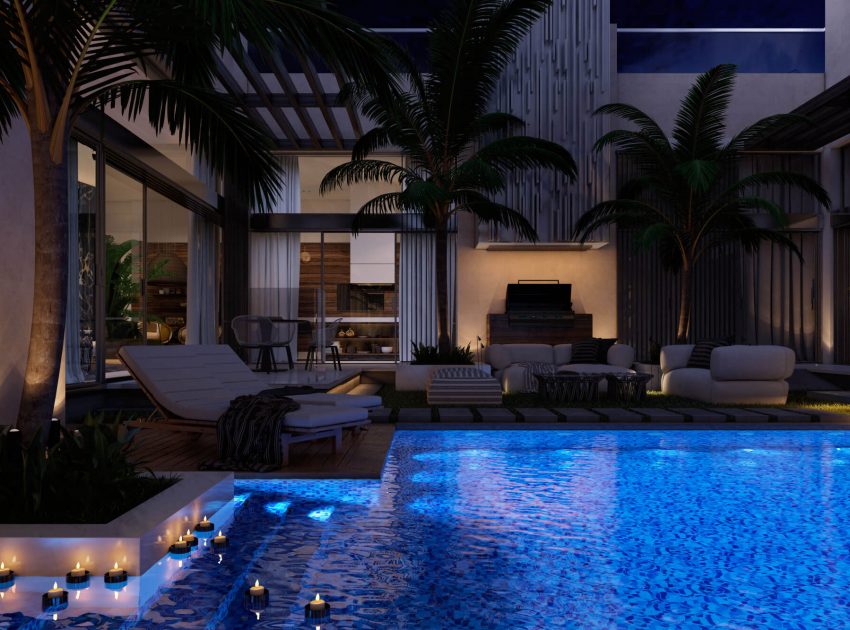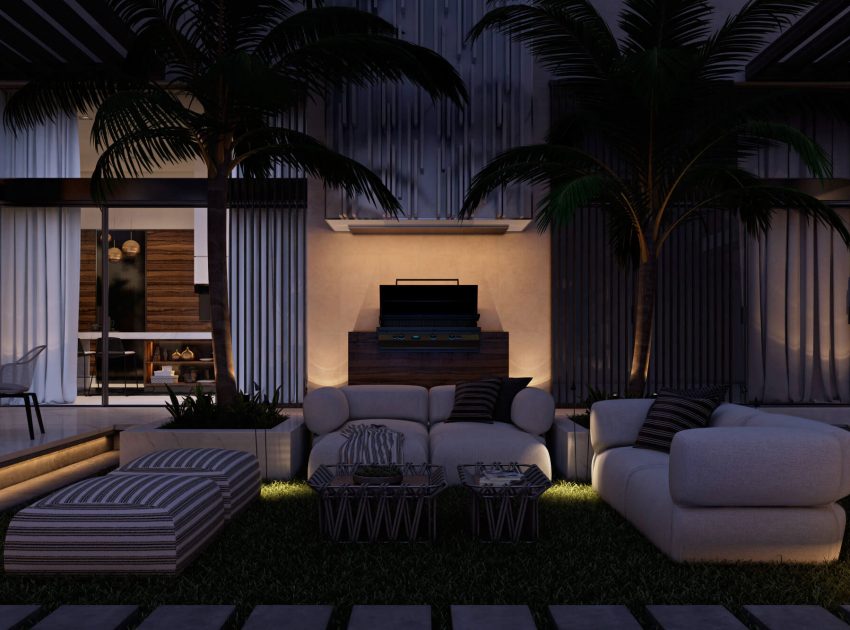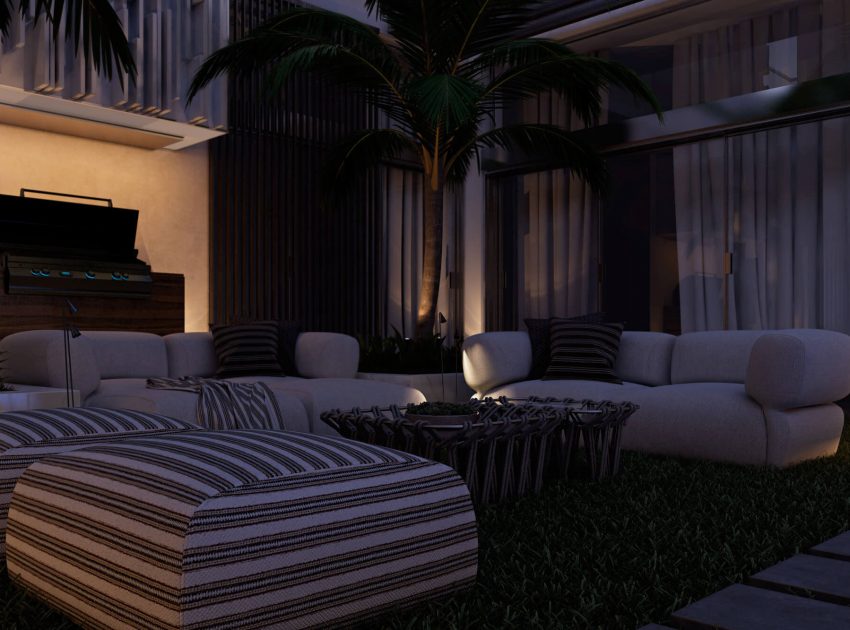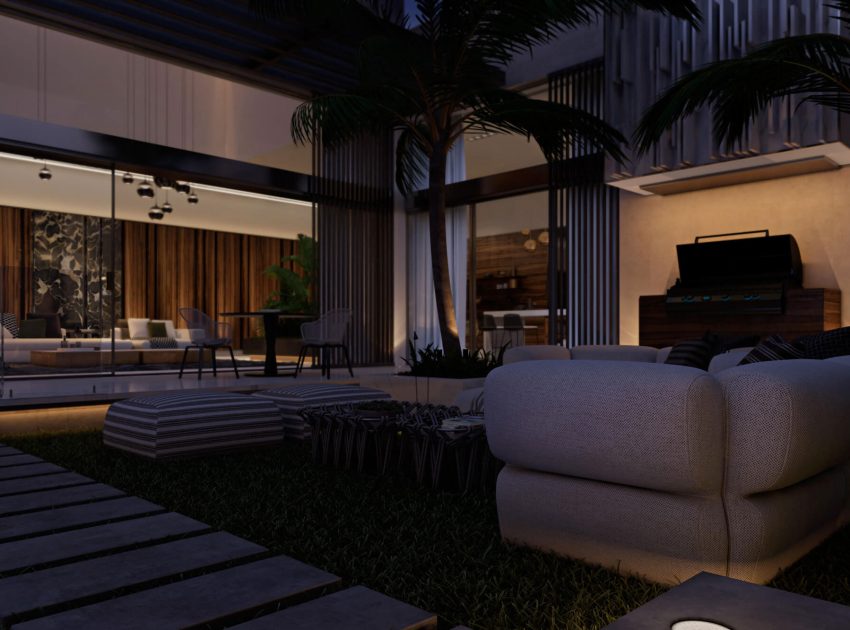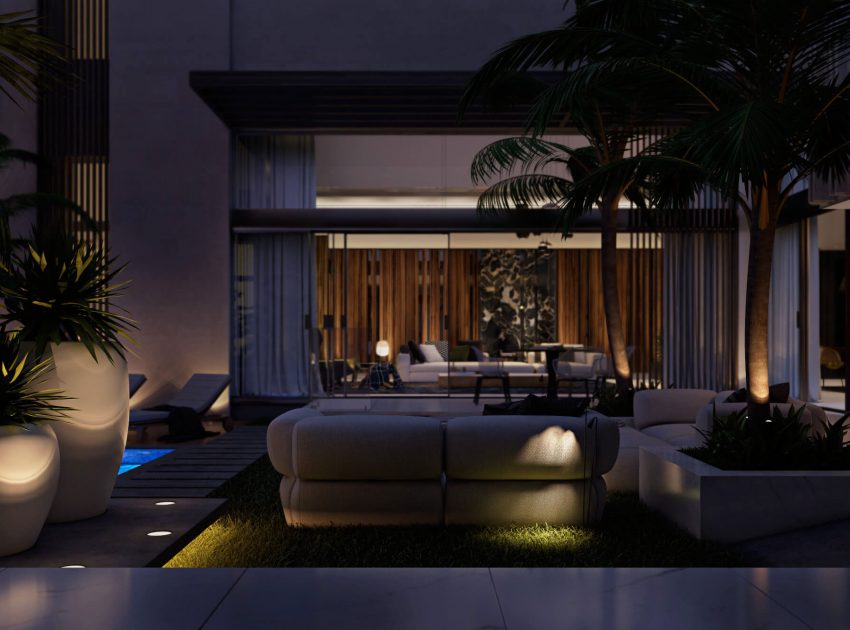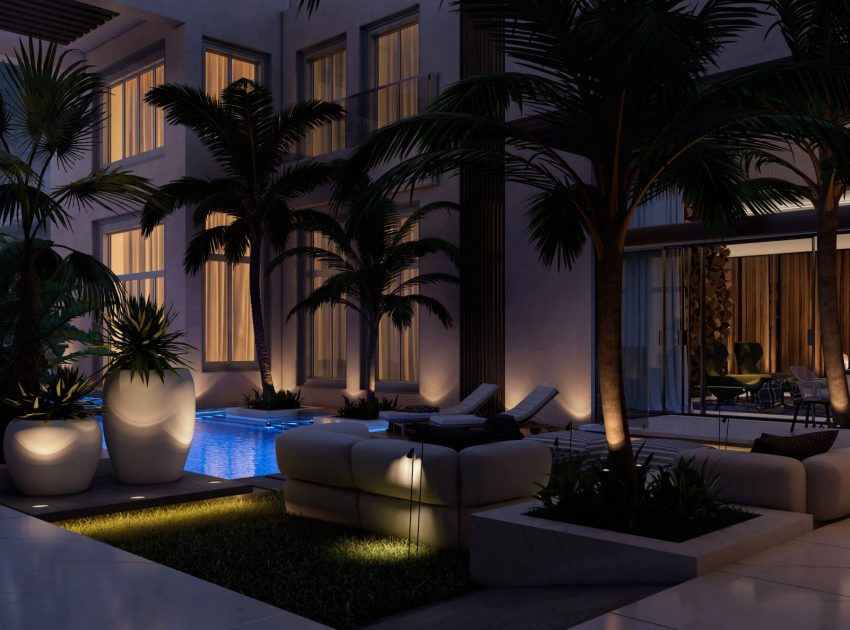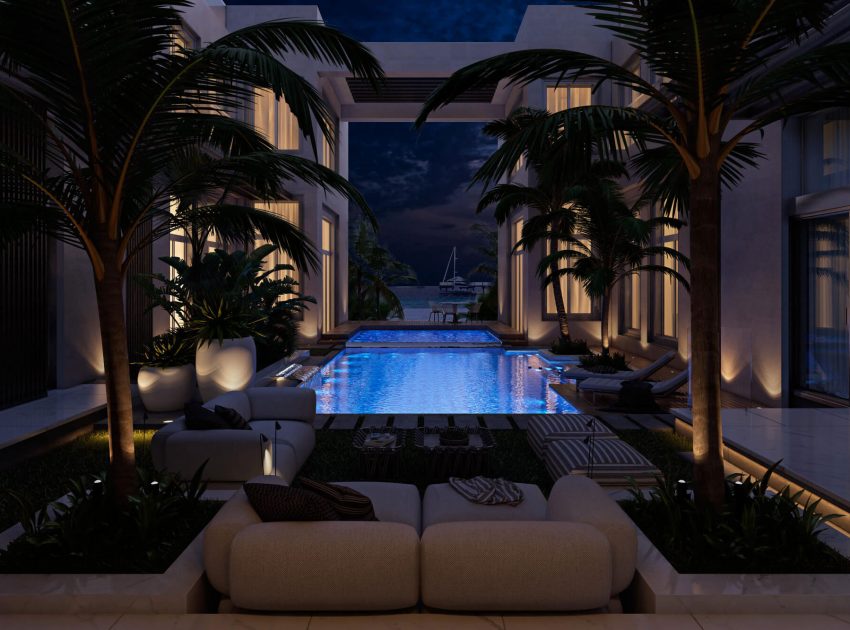 View the complete gallery