DJK's House by Brengues Le Pavec
The posed effect is a recurrent feature of the agency. It affirms the reading of well-defined volumes. The project is the superimposition of a relatively opaque volume placed on a wall. The living space located on the ground floor is completely hollowed out, thus offering itself generously to the garden. The long stone wall structures the entire house, becoming the common denominator between interior and exterior. This wall, located to the north, provides protection against prevailing winds and provides the necessary privacy from the street. It is animated outside by the swimming pool, inside by the stove and the metal staircase.
Inside, the floor is pierced with skylights, offering height and natural light to the living room. The rooms have terraces, filtered by a succession of sliding aluminum panels on the front. The choice of raw materials such as stone and wood creates a warm and soothing.
The House Design Project Information:
Photos courtesy of Brengues Le Pavec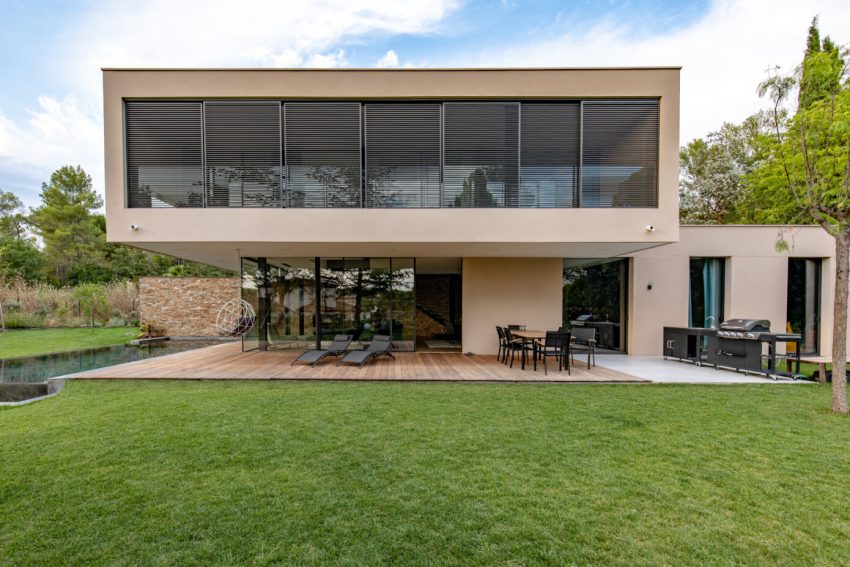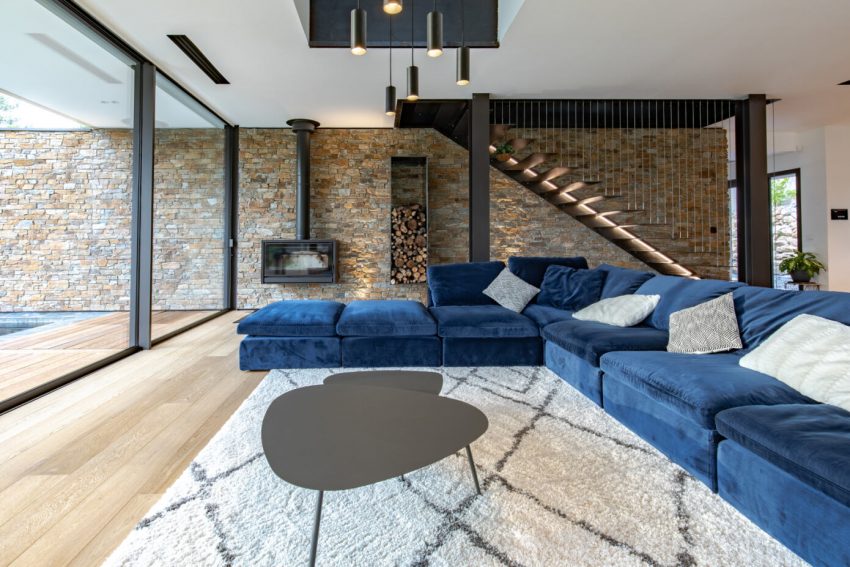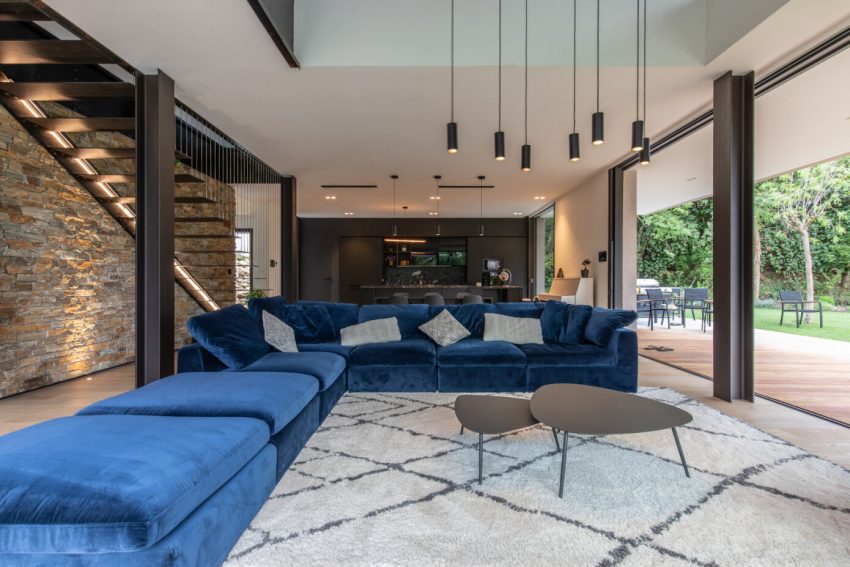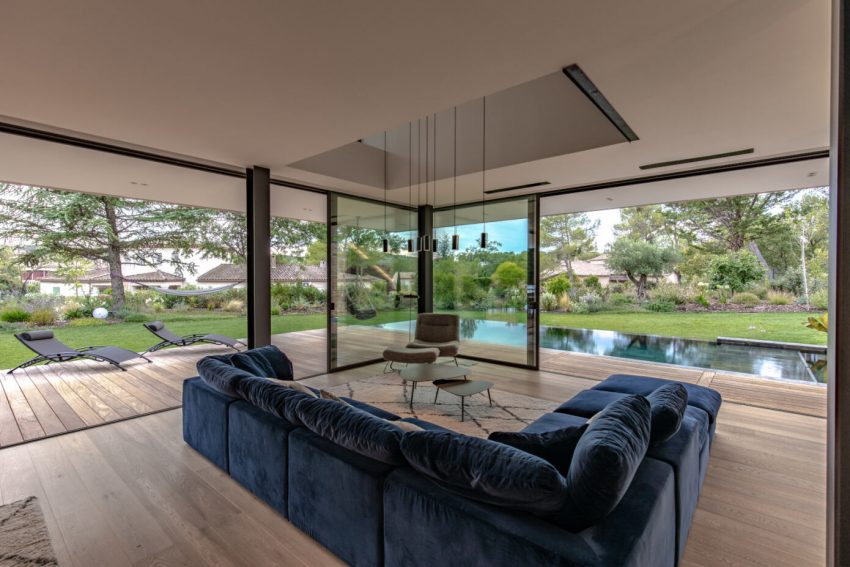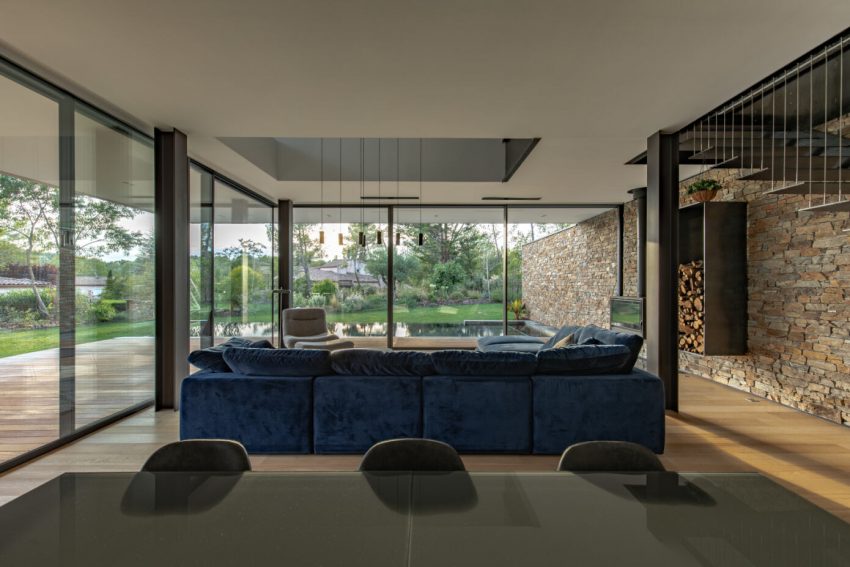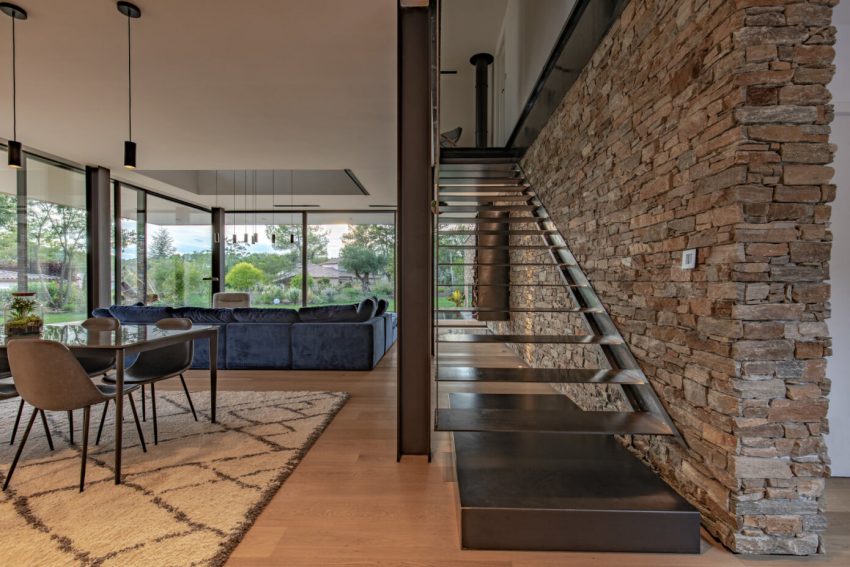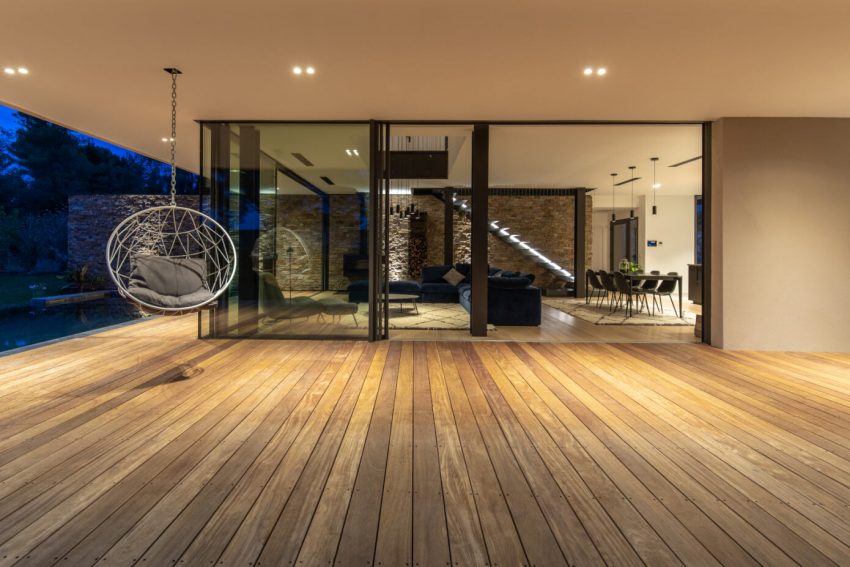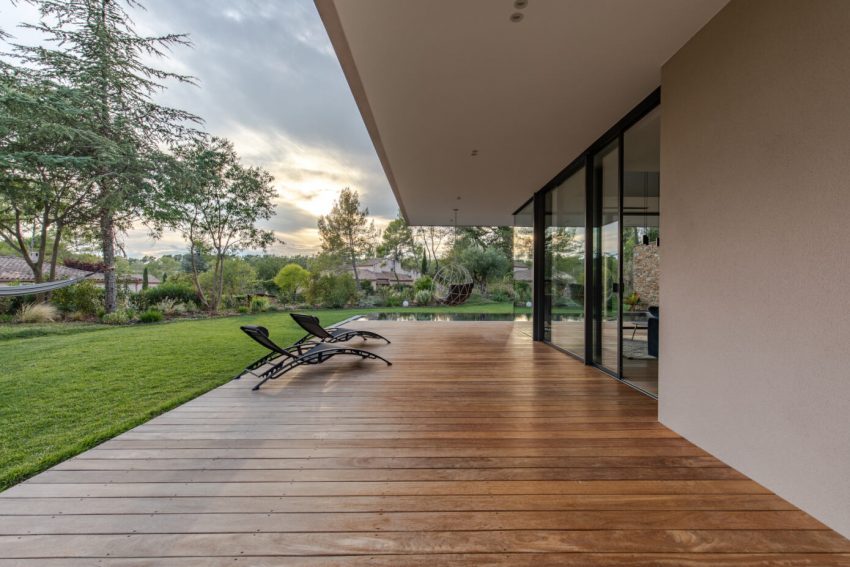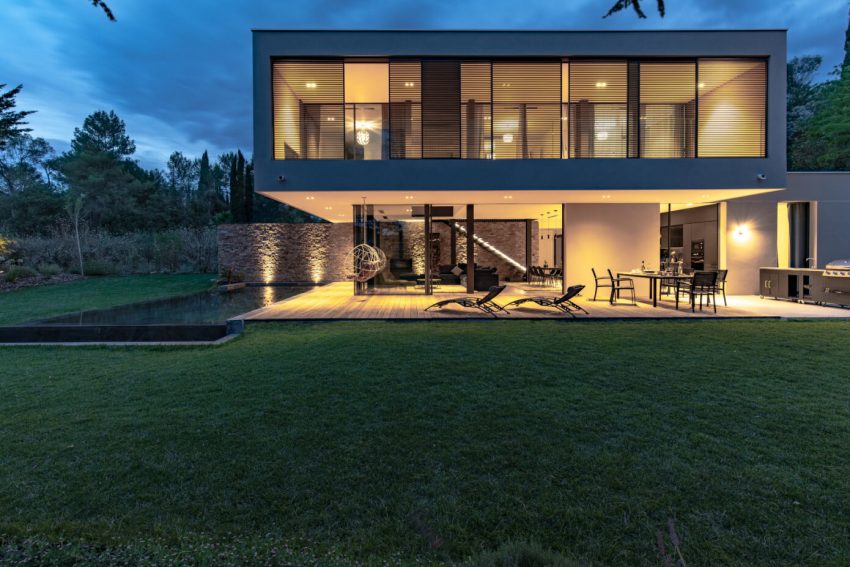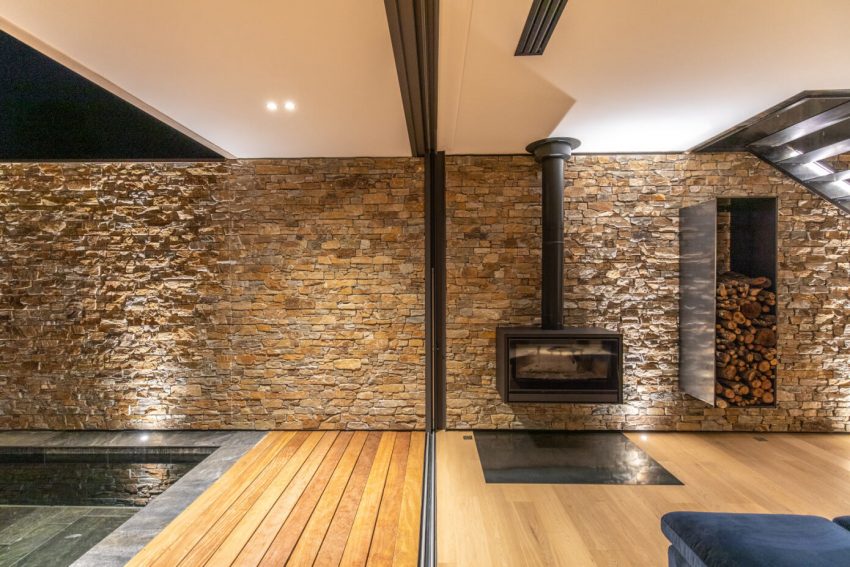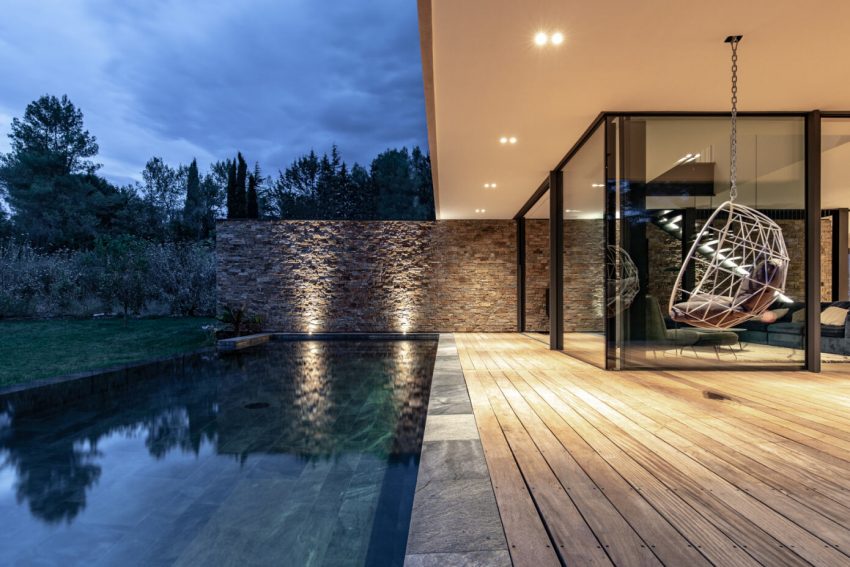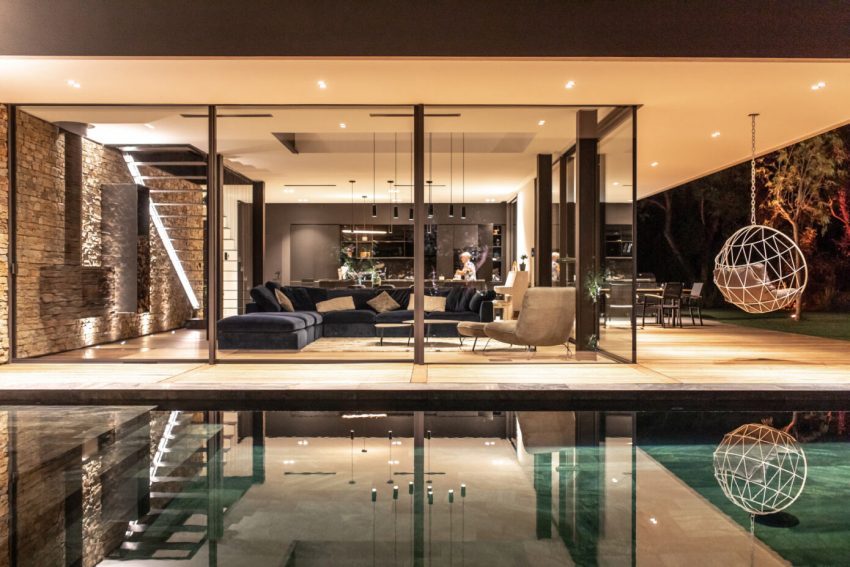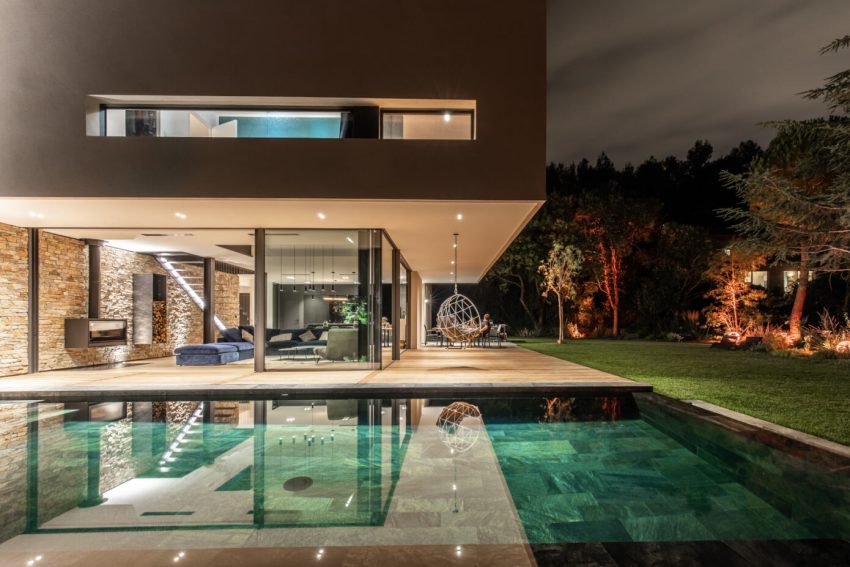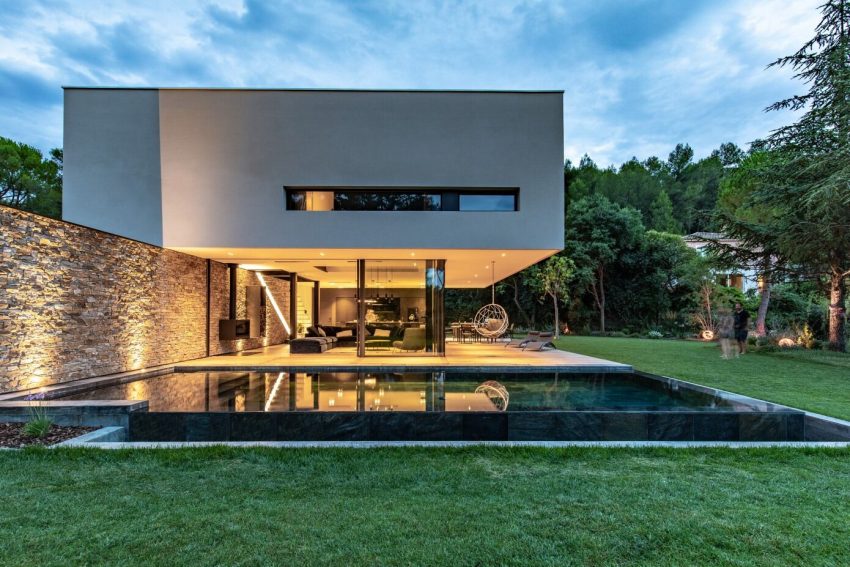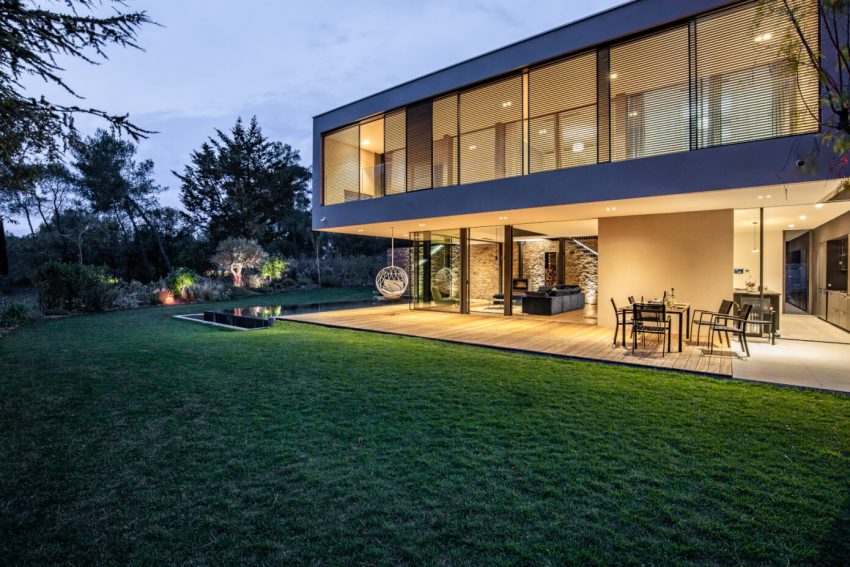 View the complete gallery