Casa Trastavere by Arabella Rocca
"The home of two doctors, lovers of architecture, simple and essential materials and large and well-organized spaces.
Before, the apartment was dark, tunnel, with medium-small and separate rooms between which the connecting spaces predominated.
The living area is now very large (70sqm), the functions are divided by very light bookcases: the entrance, the relaxation area and the dining area are visually connected to each other, filtered only by suspended horizontal shelves that display carefully selected objects.
The choice of furnishing elements went as far as the design of the sofas and a painting composed of layered elements in velvet on a steel base. A tilting panel separates the sleeping area from the living area, the corridors are spaces studied in detail to accommodate wardrobes, laundry area and closets, which are accessed by modular wooden panels. The sleeping area includes a maid's room, the guest bedroom, the children's room and the master bedroom with a walk-in closet and a private bathroom.
The three bathrooms, entirely made to order, are in resin with wooden elements. A balcony that runs along the entire south side of the apartment enriches the entire house with natural light, equipped with a mainly LED lighting system and controlled by a home automation system that also manages the integrated and completely hidden air conditioning system."
Photos courtesy of Arabella Rocca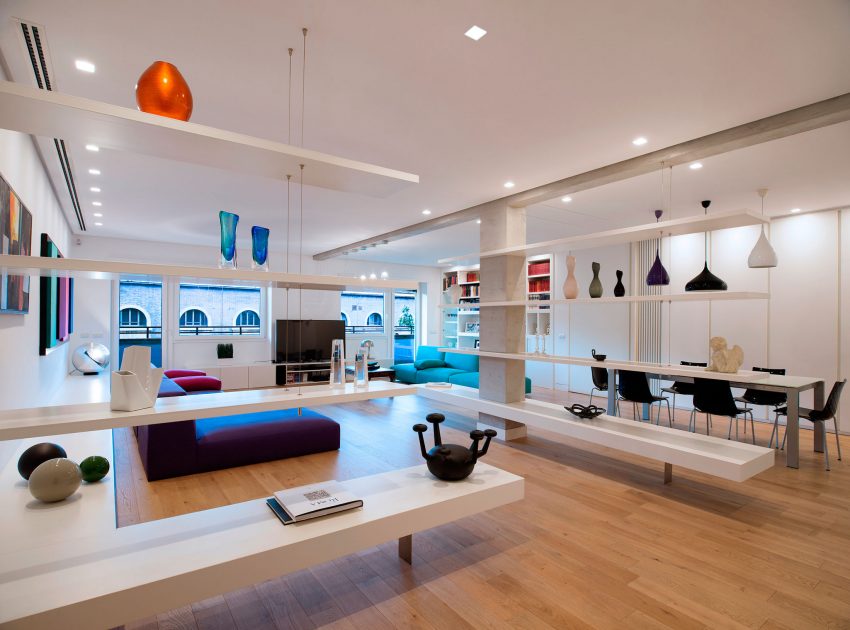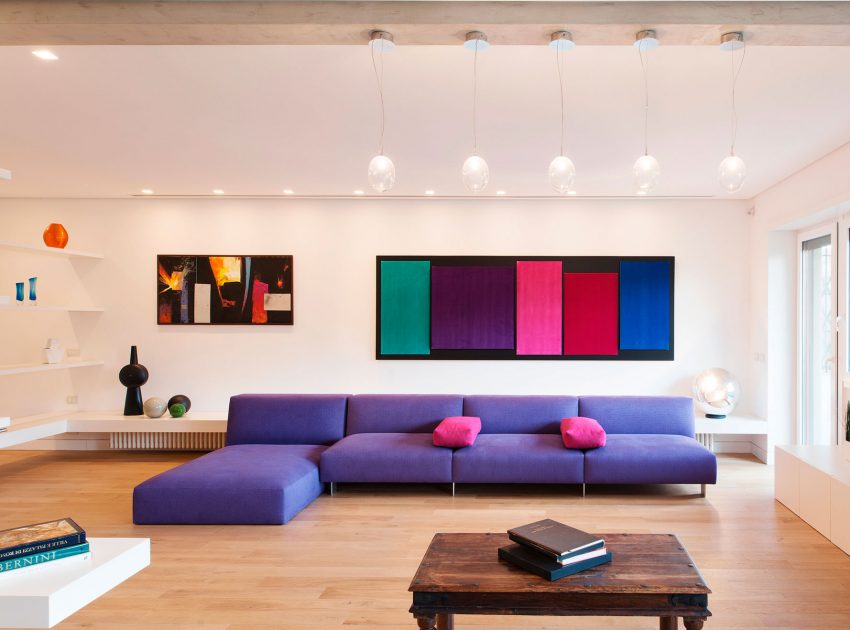 View more: A Cozy and Bright Apartment with Rustic and Contemporary Charm in Le Marais, France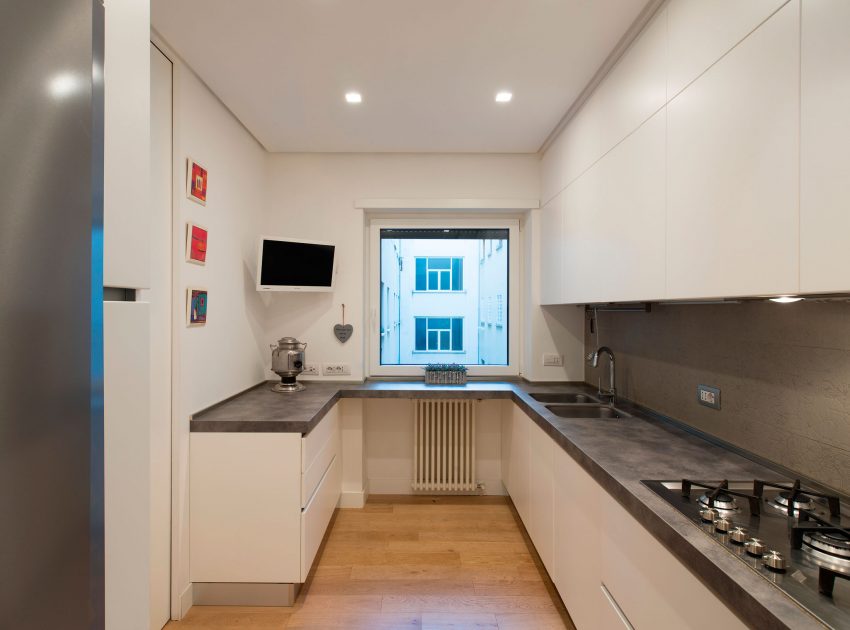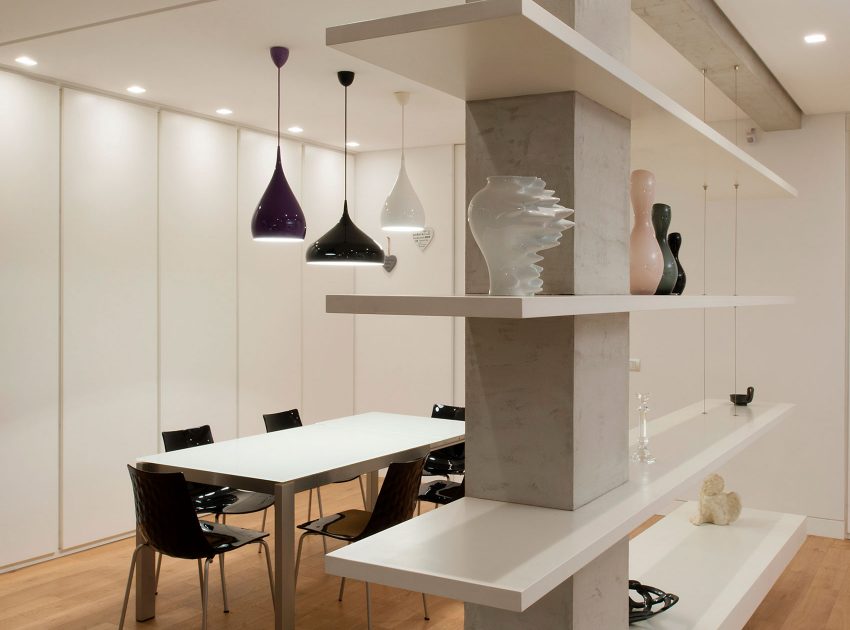 Related: A Bright and Cheerful Modern Apartment for a Fashion Designer in Montmartre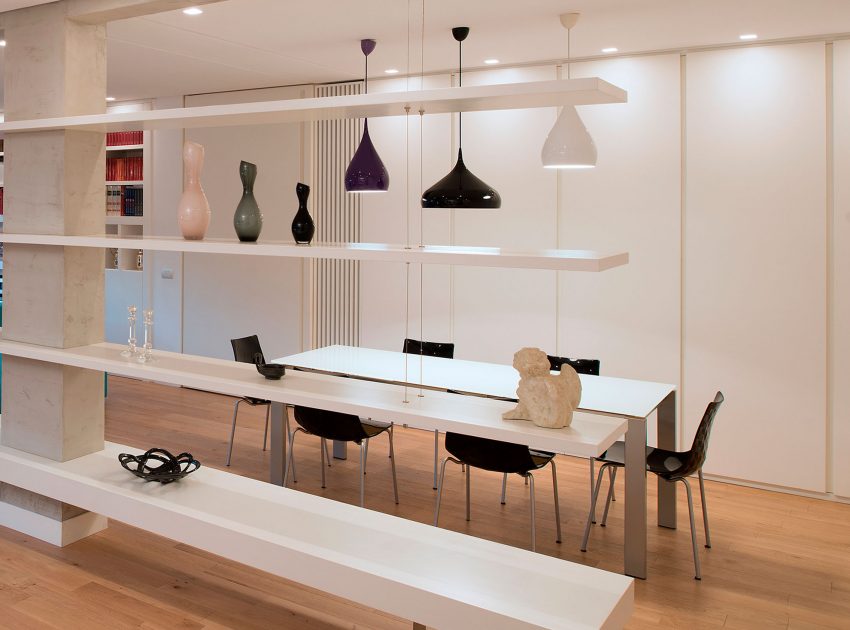 Here: A Beautiful and Eclectic Apartment Full of Contrasts in Madrid, Spain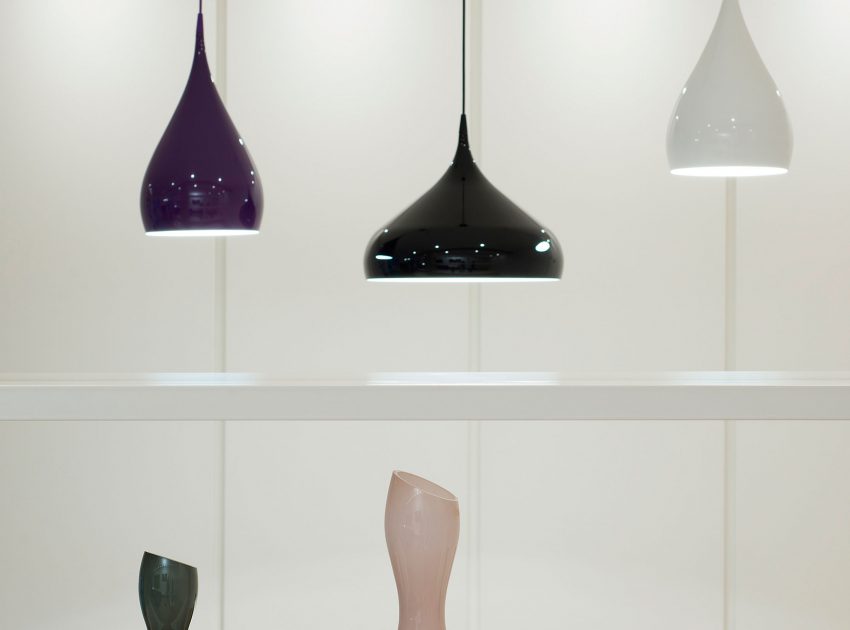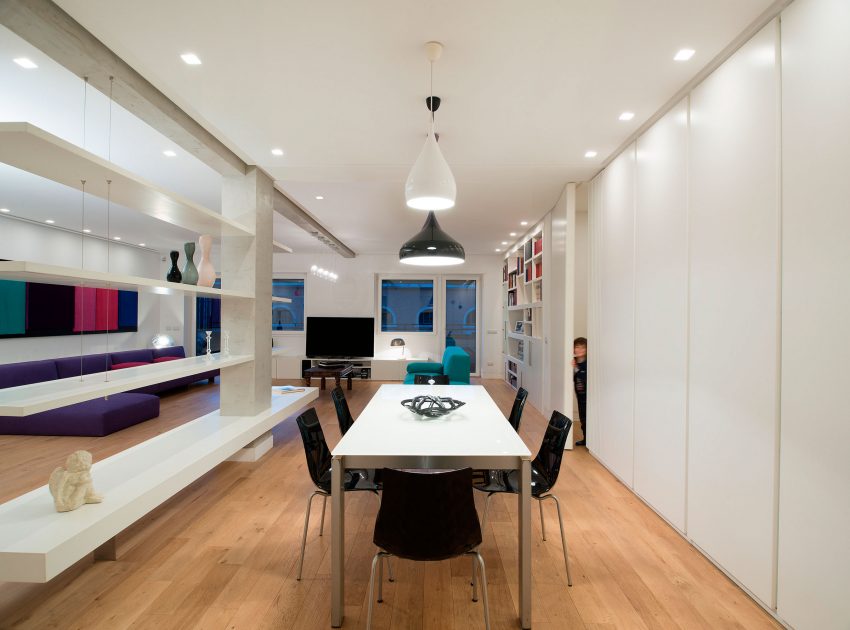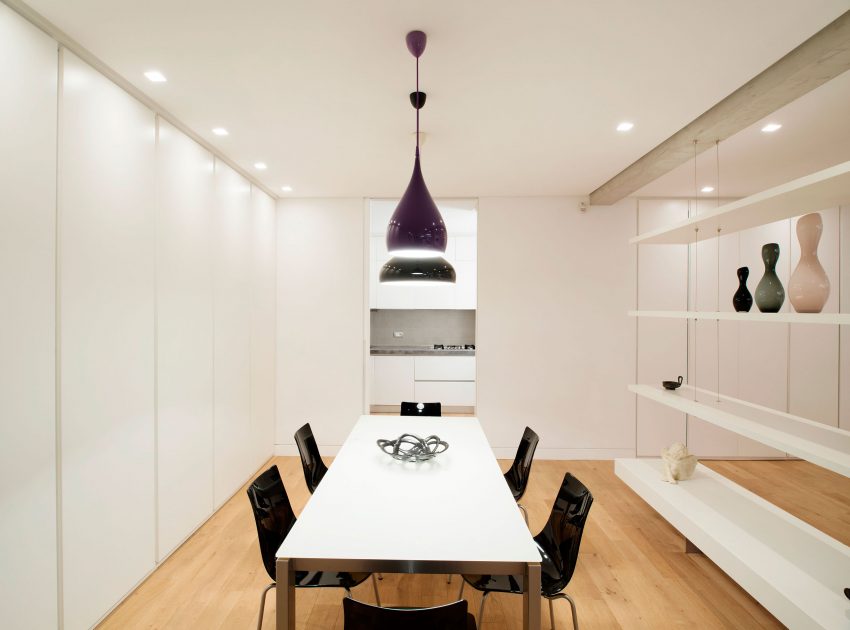 Read also: A Stylish Minimalist Apartment with Black and White Colors in New York City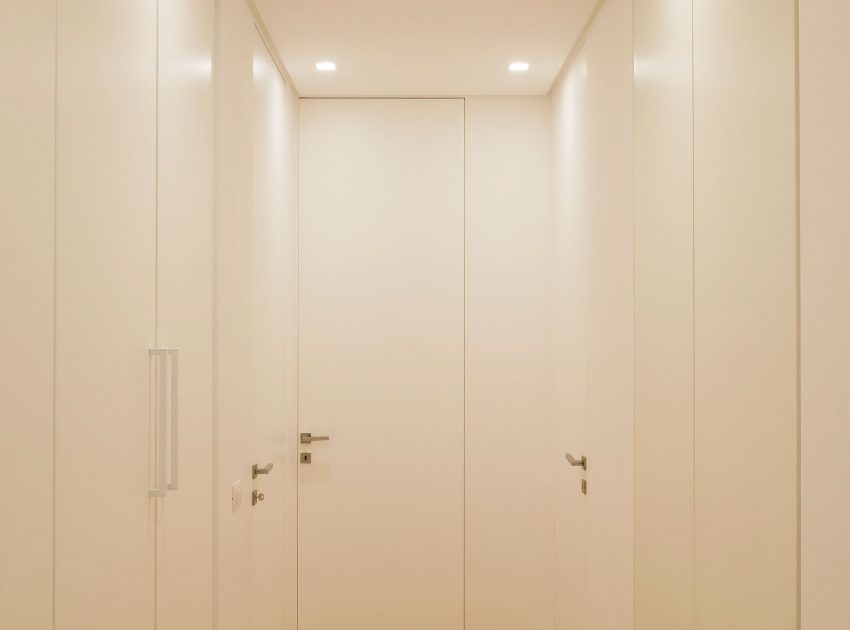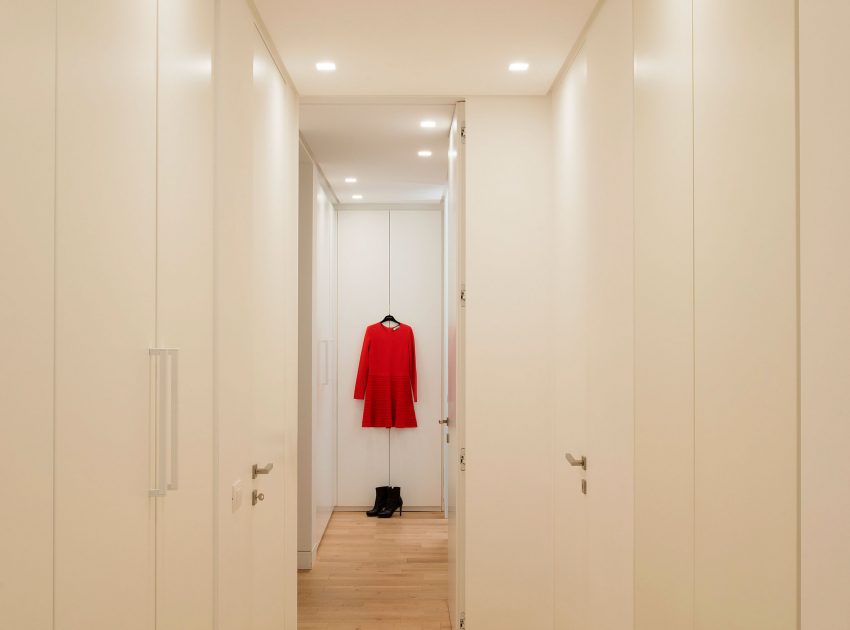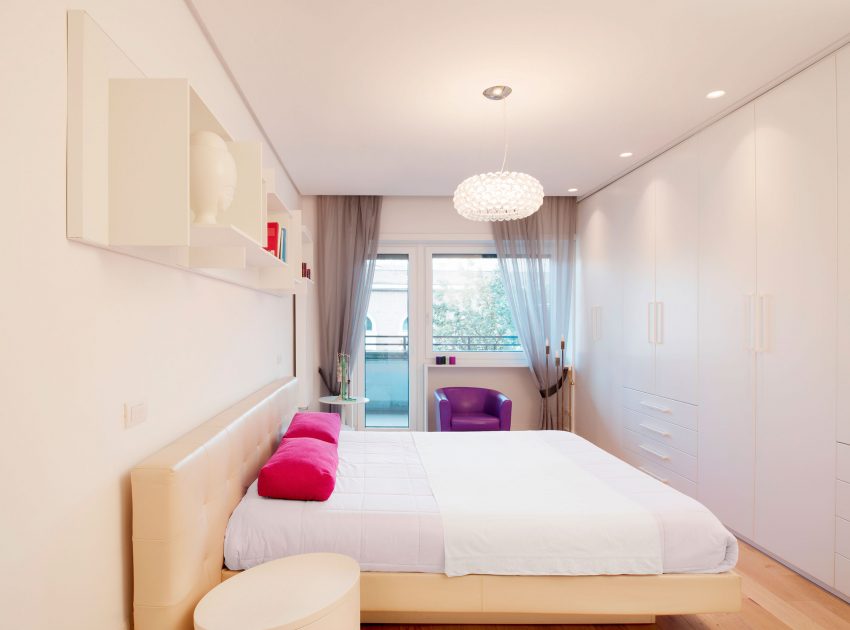 Next: A Bright and Spacious Contemporary Loft in Strasbourg, France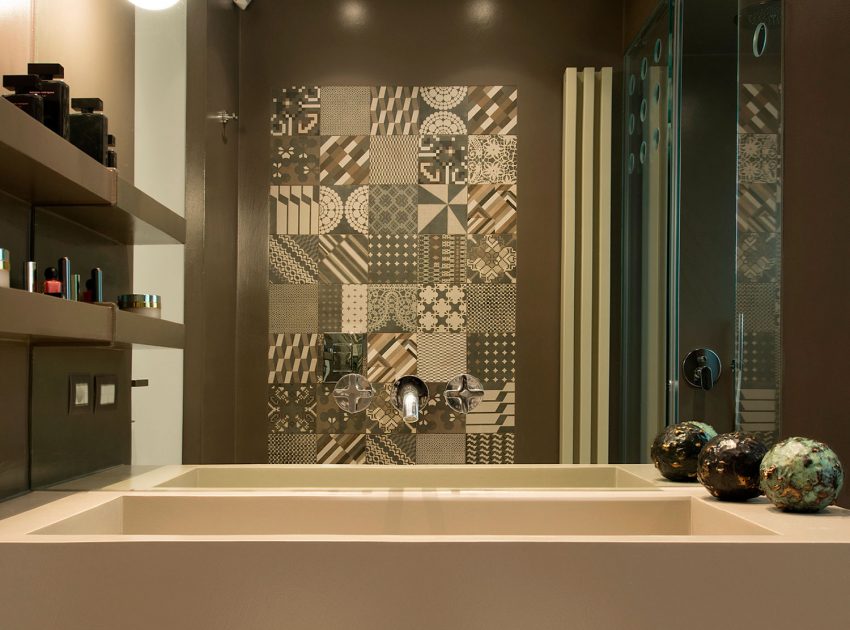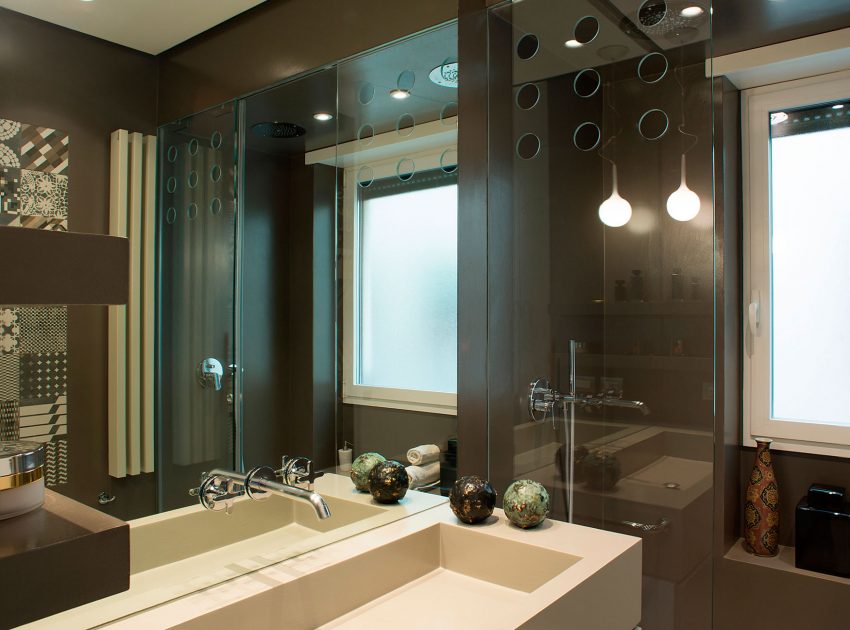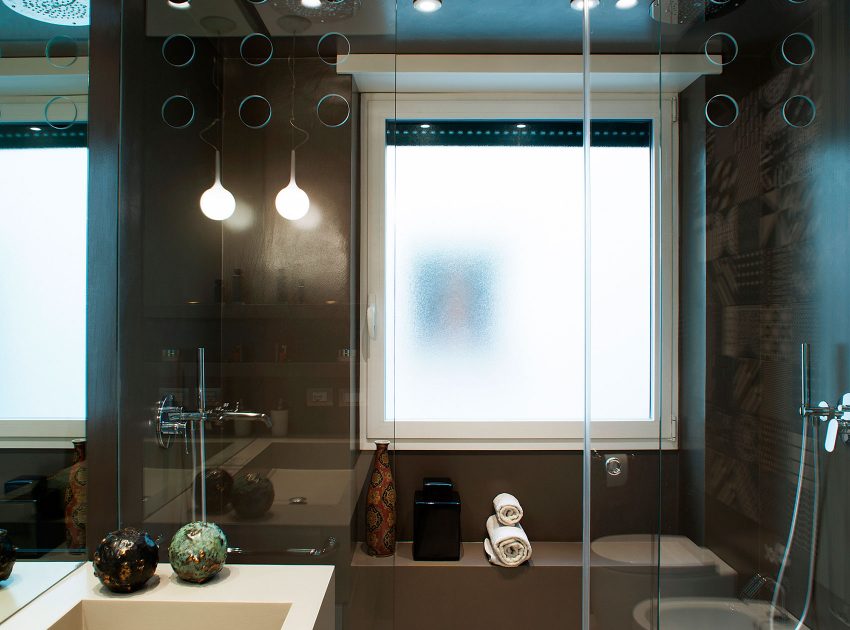 Check out: A Sophisticated and Elegant Contemporary Apartment in Lviv, Ukraine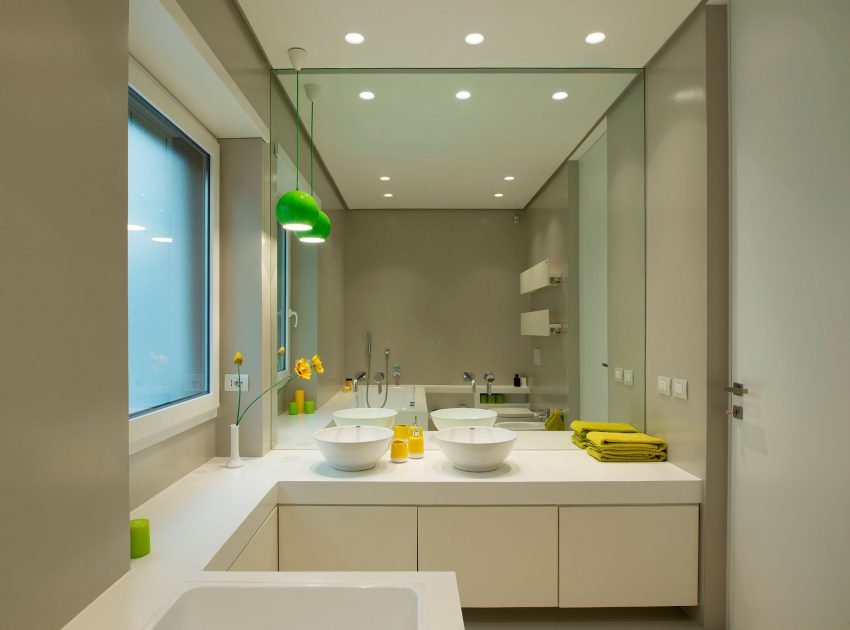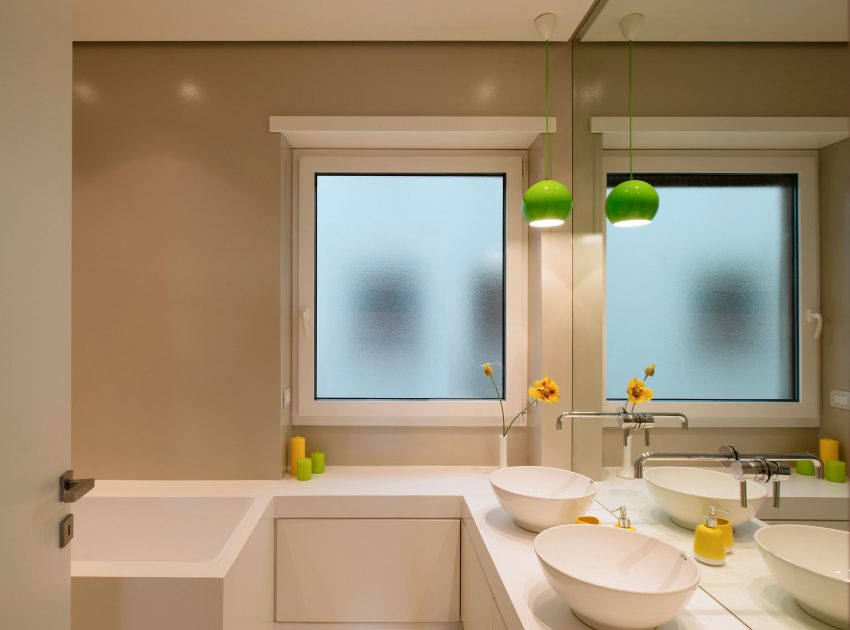 View the complete gallery