Diagonal House by Simon Whibley Architecture & Antarctica
Client Brief
The key client requests were for sunlight and connection to the rear courtyard – two things the clients' current dwelling lacked. Thankfully, a series of awkward and inherited alterations had left the front four rooms of the house intact. How then to add new bedrooms, living and working spaces for a growing family, and open all of these to light and the outside?
Design Response
The addition opens like a fan towards the rear courtyard; living, dining and kitchen spaces arranged upon a diagonal line laid across the site, connected to Northern sun.
Between these spaces, bedrooms, a bathroom and a study run along the long axis of the site, like parts of the existing house staggered along the site's length.
In combination, the dynamic living spaces of the house are framed by these more contained private areas. The bedrooms and bathroom retain a private aspect to outdoor garden areas, while the living, kitchen and dining spaces flow through the dwelling from the large rear courtyard to a smaller one between the old and new parts of the house.
The roof folds across the site; rising towards the north, and lowering to the bedroom areas on each side, allowing a large – and rescode compliant – living space. Clad in timber, its lightness is collaged with the solidity of the recycled brickwork used for the bedrooms.
The design is based on principles of passive heating and cooling: maximising exposure to controlled northern light, and using cross ventilation in combination with a sheltered pond.
Photos by: Simon Whibley Architecture, Antarctica & Peter Bennetts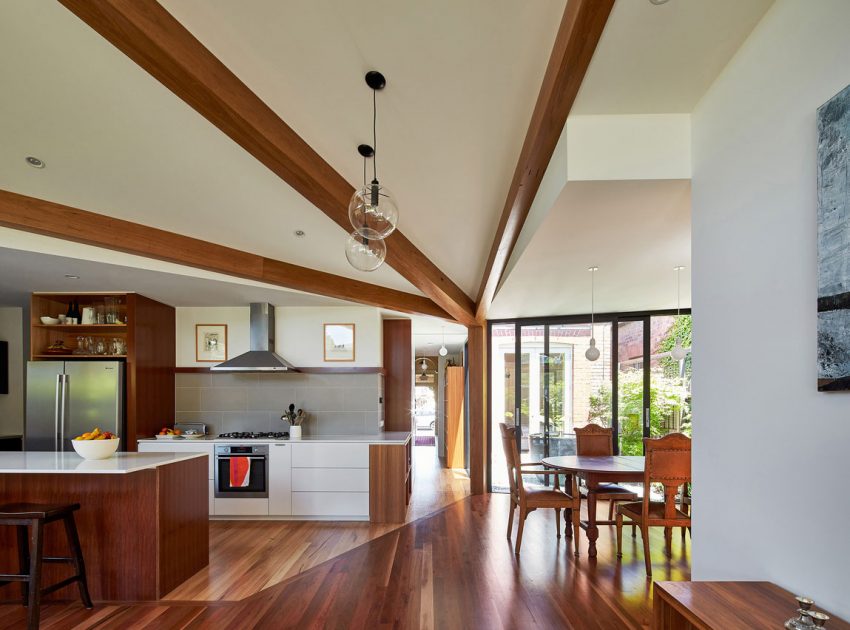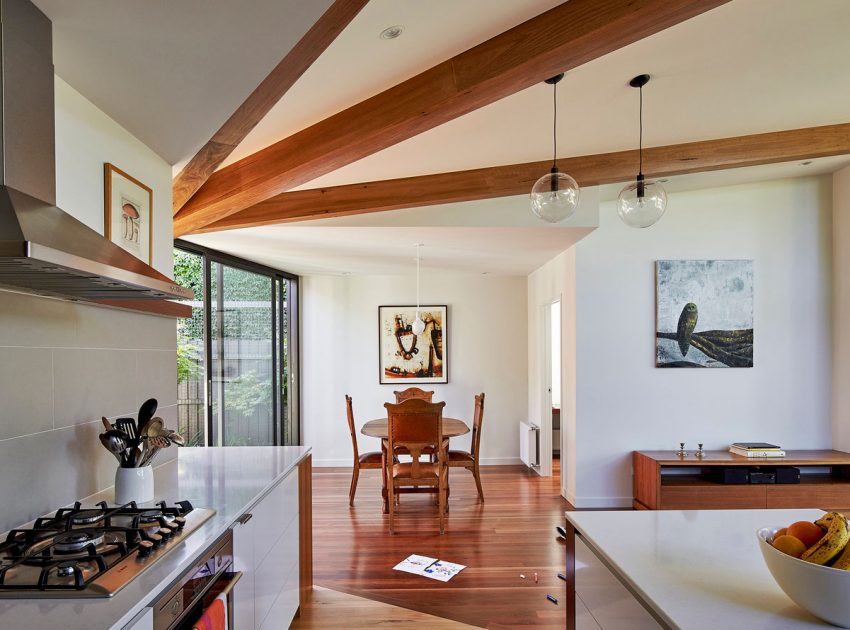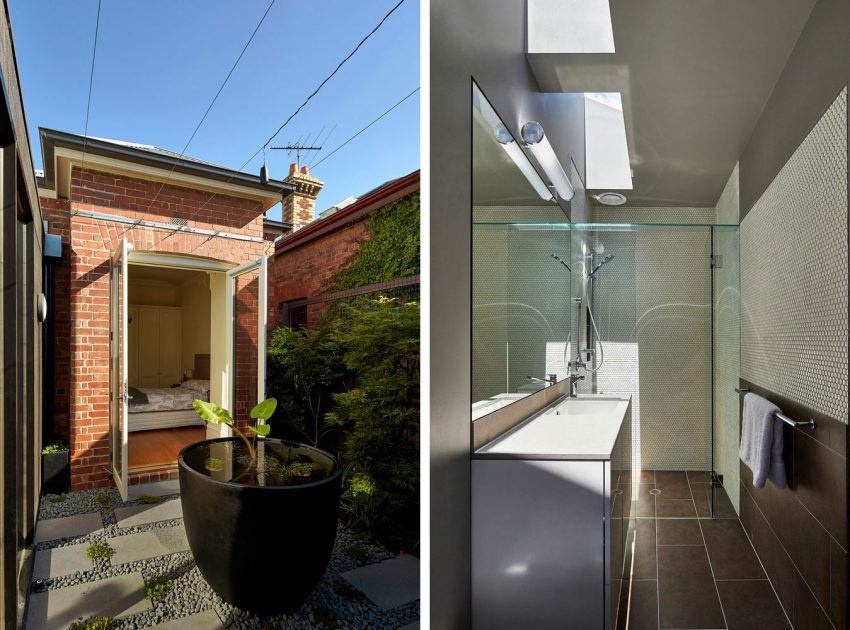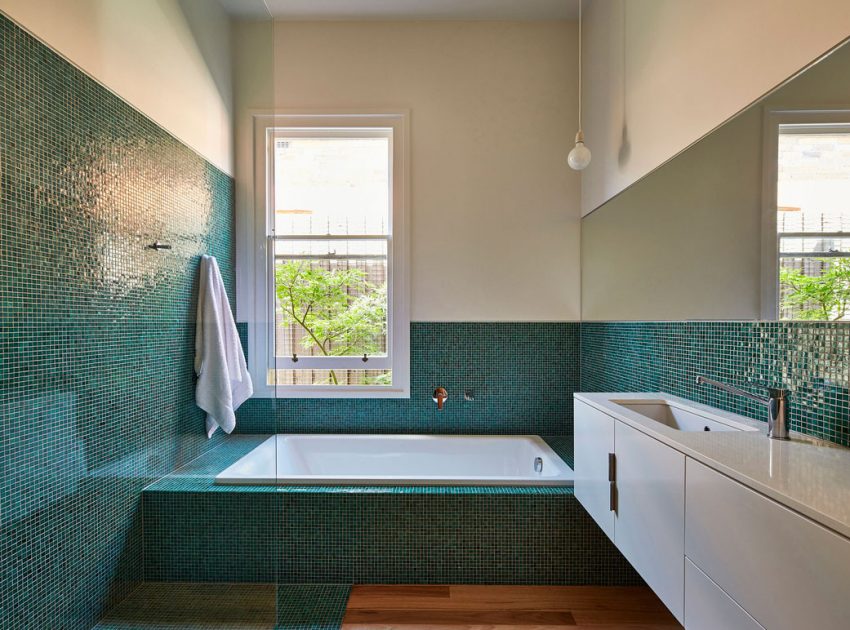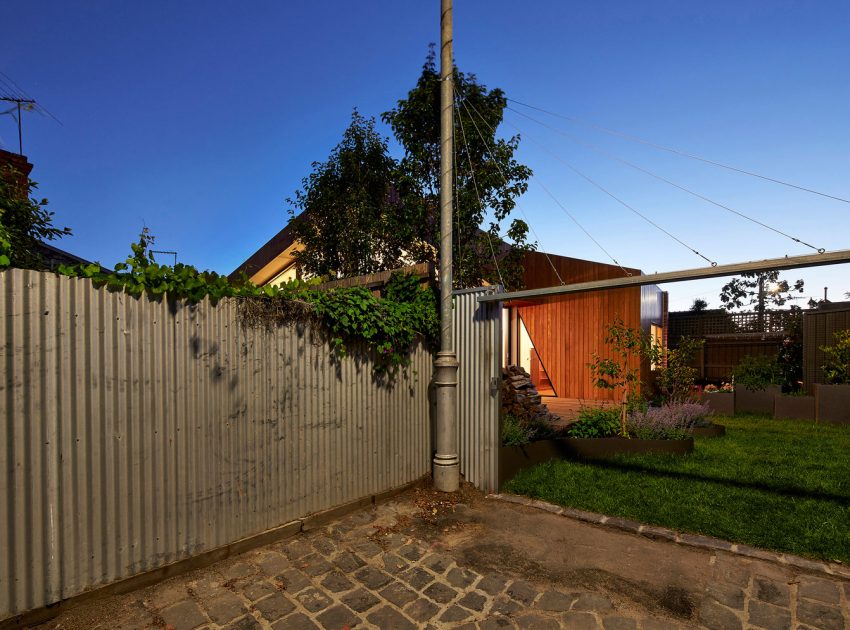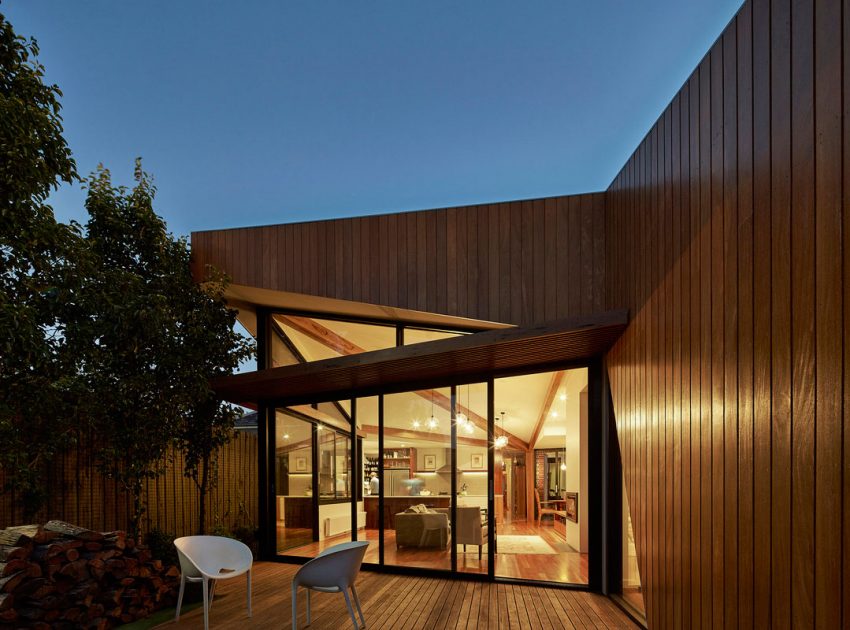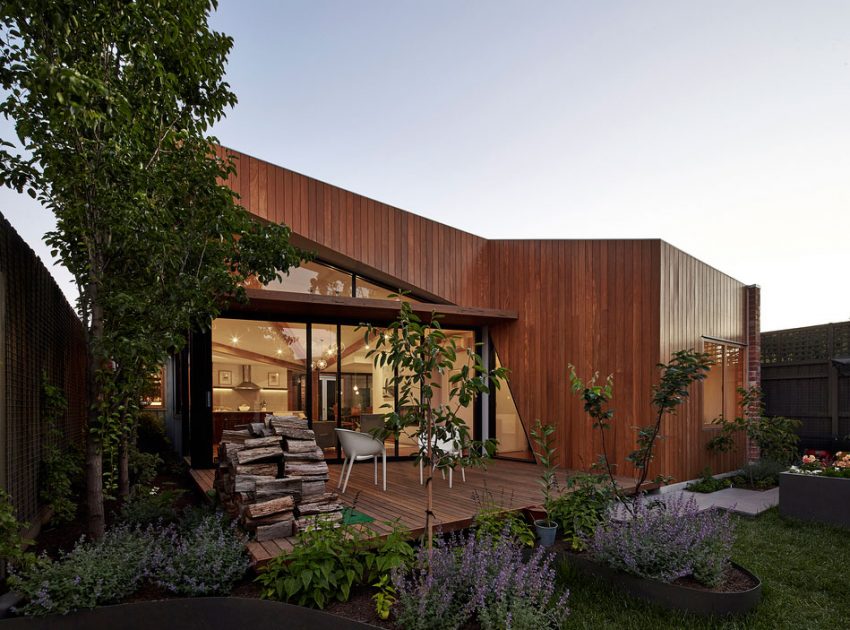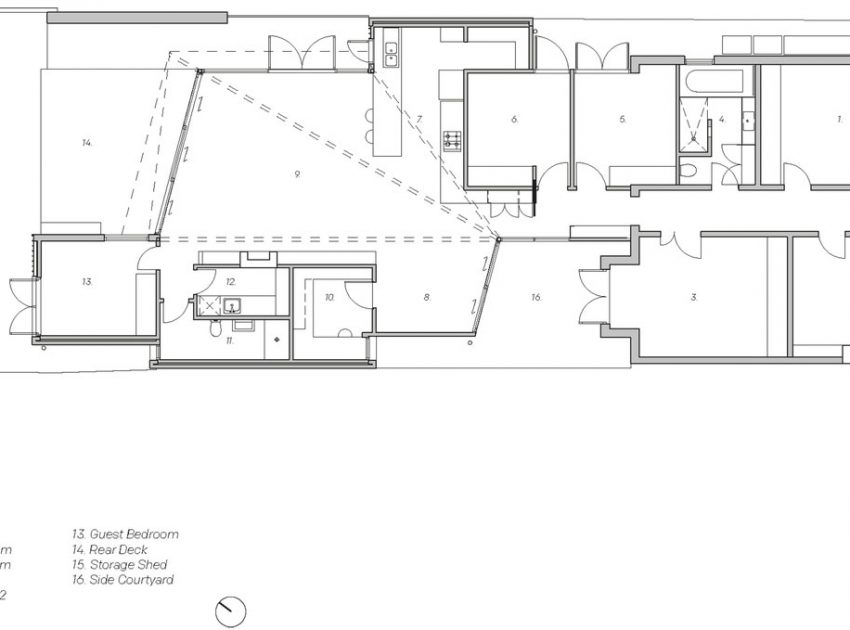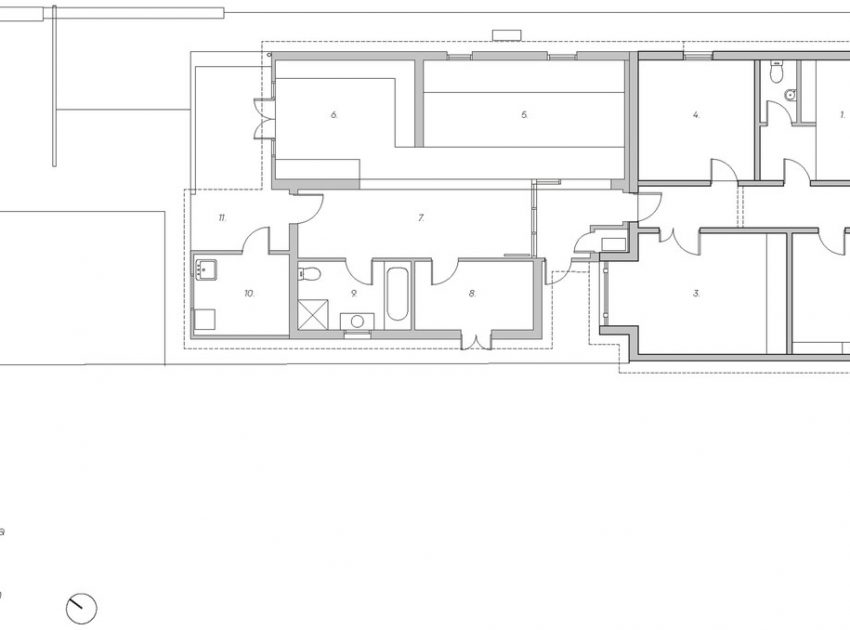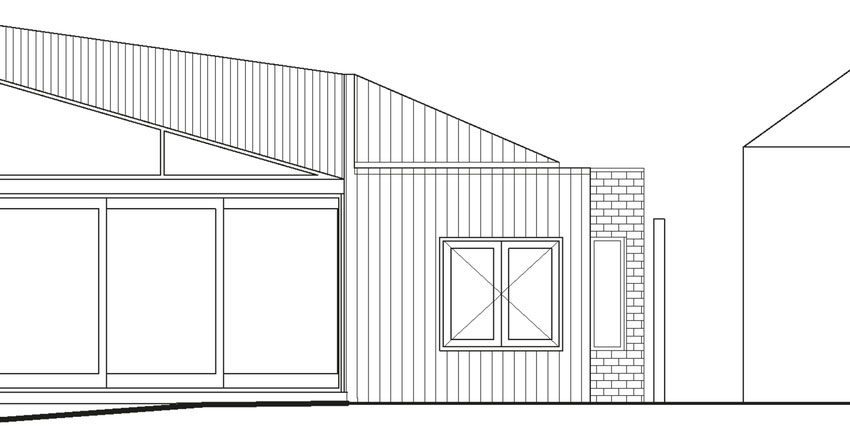 View the complete gallery