Apartment Porro by Taller David Dana
Apartment Porro is a residential project where the materiality of the architectural elements and furniture complement each other creating an elegant atmosphere, turning impersonal into personal, adapting each of the spaces to the needs of its inhabitants. Elements that are shared in tones and contrast allow the integration of furniture, materials, and lighting. Each area is framed by personalized details, becoming a unique place that allows users to take ownership of the space.
One of the main guidelines of the project was the carpentry work that is perfectly integrated into the architectural volumes, generating various scenarios that invite the user to appropriate the space and make it completely their own, likewise, the lighting was essential to achieve the desired atmosphere, highlighting each one of the decorative elements that fill the entire project. The materials are chosen for the project run between marble floors and natural stone and wood cladding in sober tones, contributing with natural colors that surround the entire space while the white ceiling lights provide luminosity and contrast with the walls.
Access through the main hall guides the visitor through a corridor framed by a marble lattice wall that rhythmically accompanies the entrance and which in turn confers privacy to the TV room located in the family, with this we arrive at the area social that ends in the marble wall. The integration of the dining room generates a large space to provide a social area, framed by a large bookcase along the wall and opposite this to a large window that opens onto the terrace, resulting in the leading space in the project. At each step of the project, the user is accompanied by visual finishes that play with the materiality of the furniture and architectural elements.
The main bedroom stands out for its change of day and night atmosphere, while throughout the day it enjoys excellent natural light that accentuates the white tones of the walls and the ceiling, on the contrary, at night the artificial light becomes the protagonist highlighting elements such as the integrated bookcase on the side of the room and the headboard marble wall, the choice of wooden floor for this room results from the search for a warmer atmosphere.
The Apartment Design Project Information:
Photos by Taller David Dana & Aldo Gracia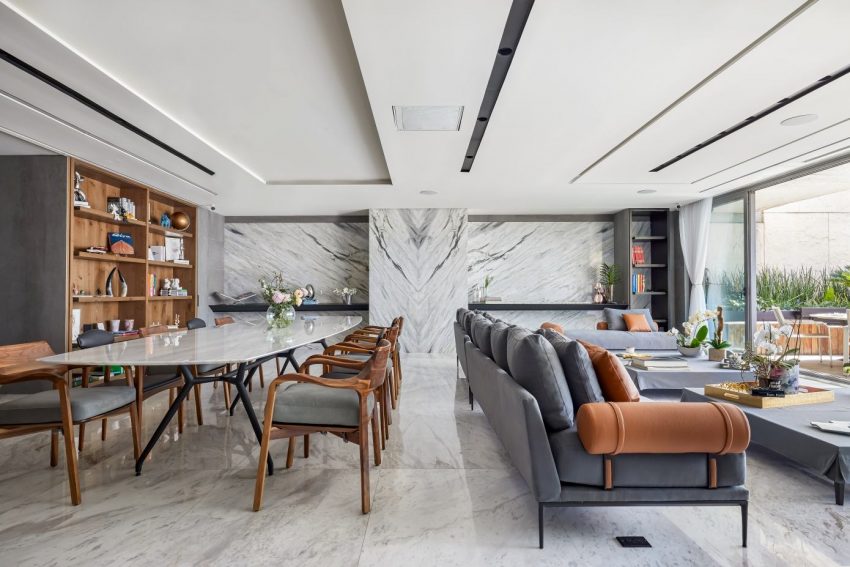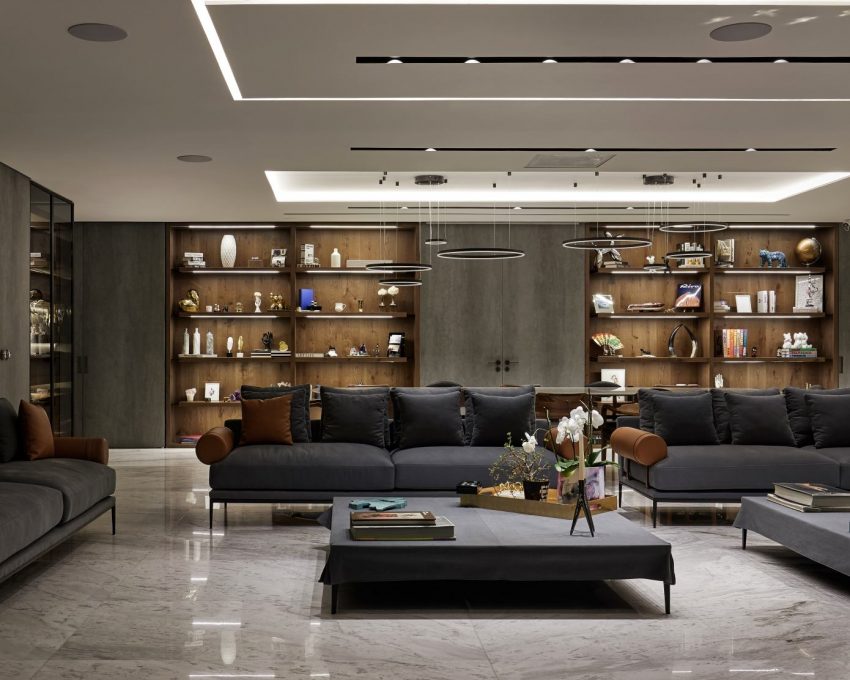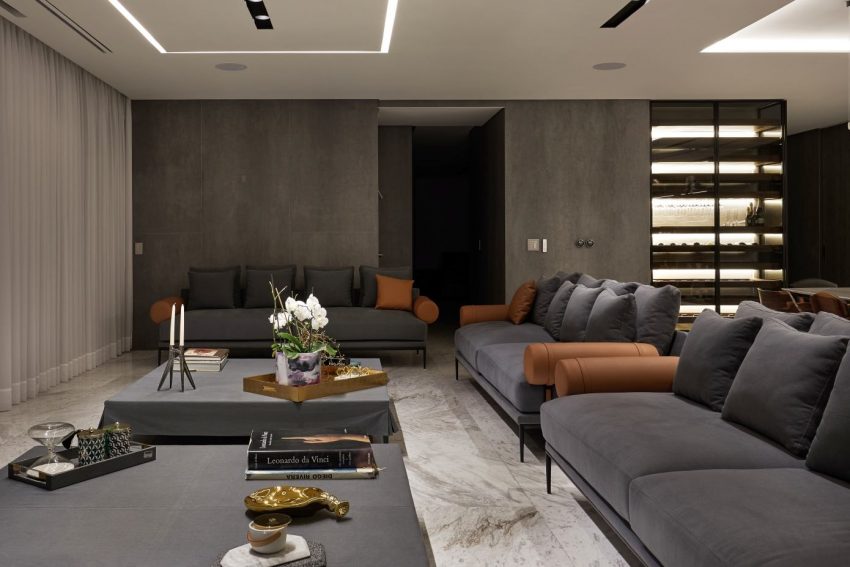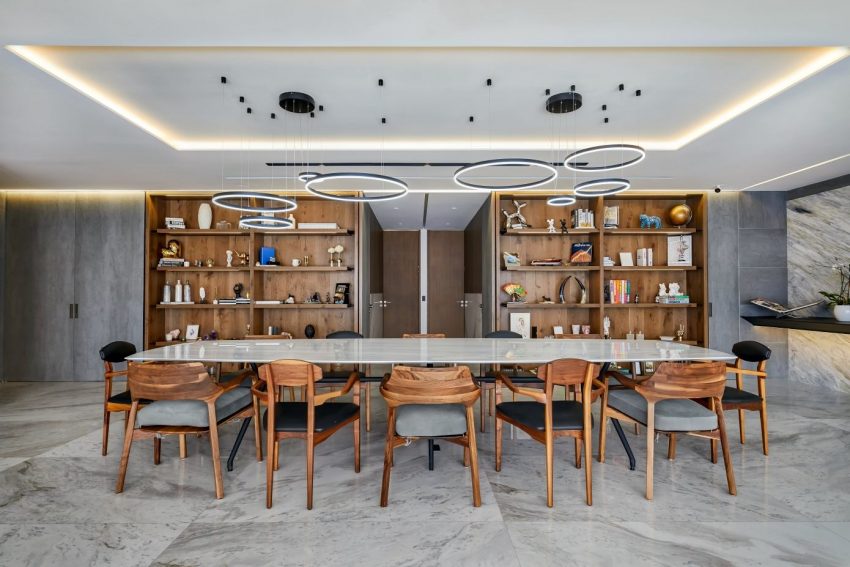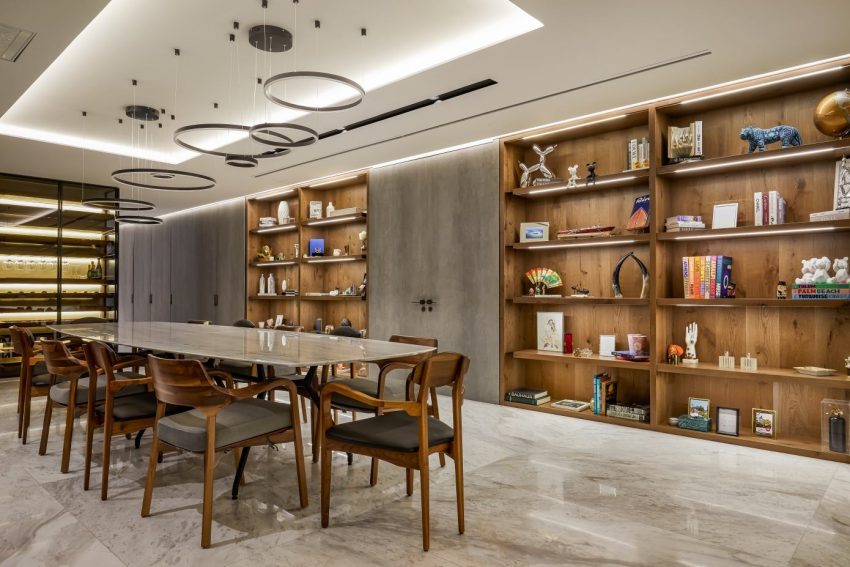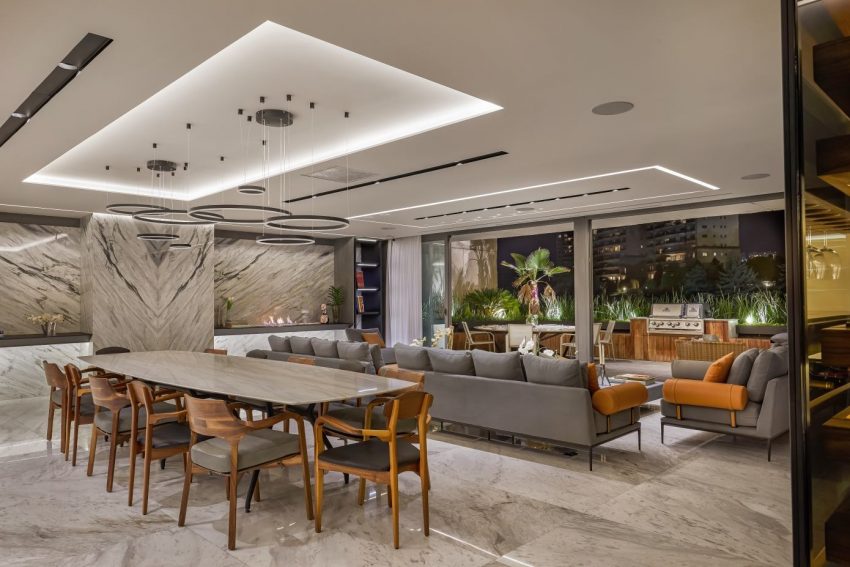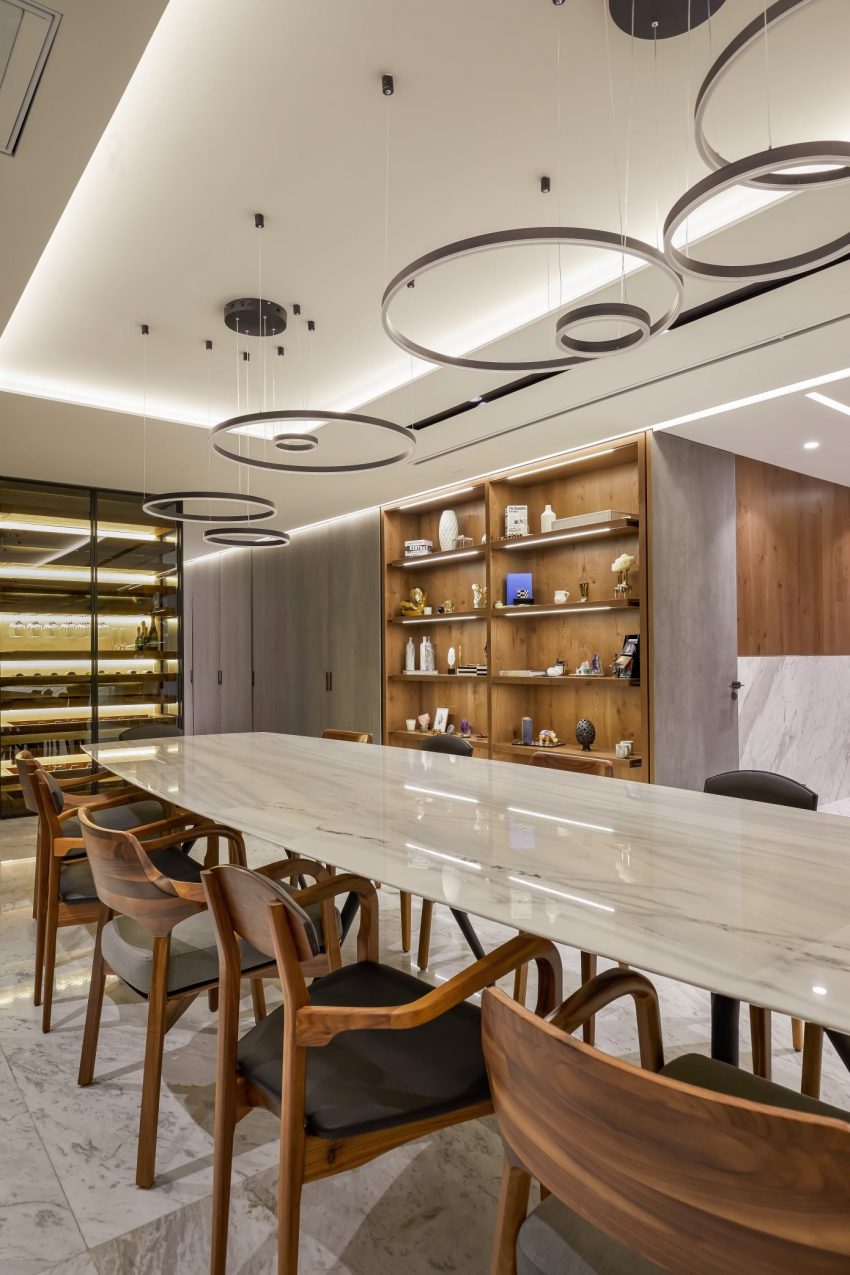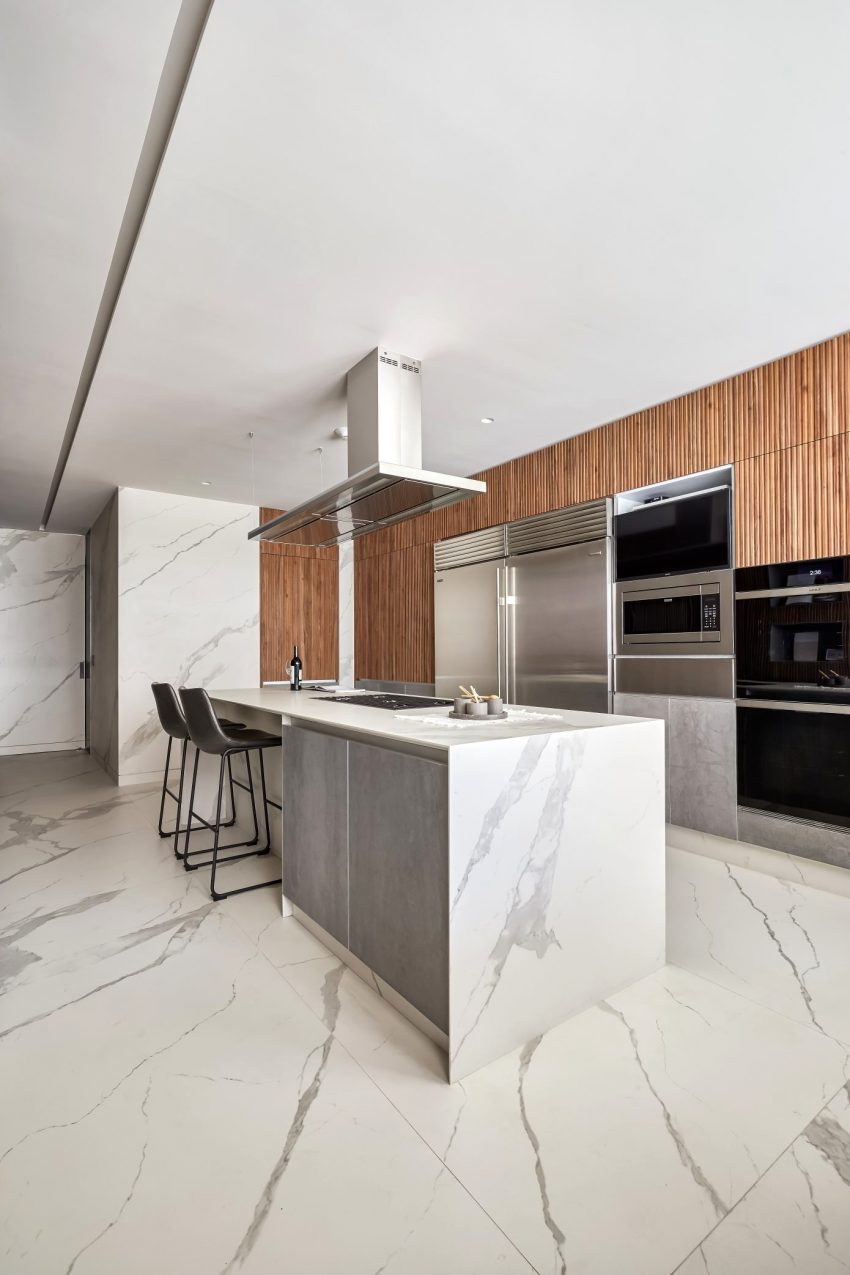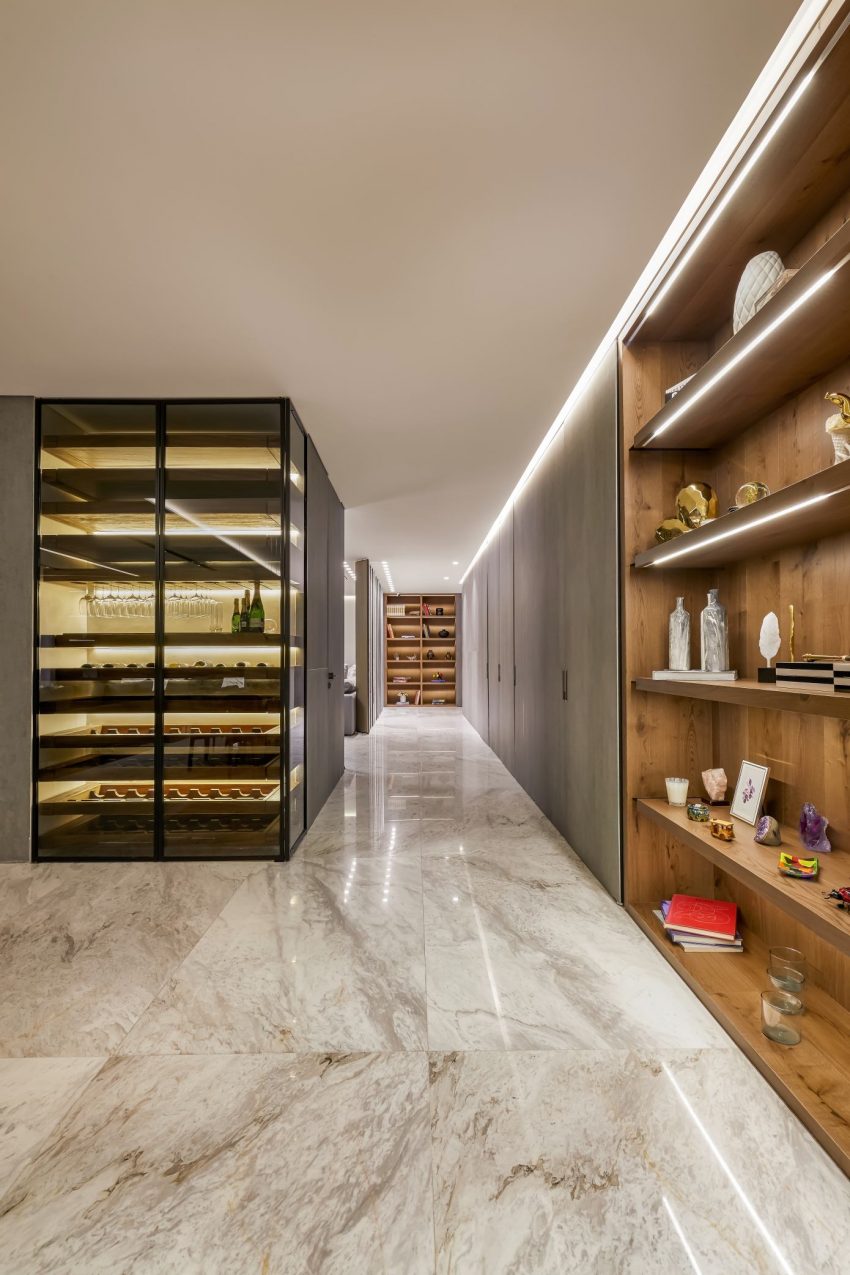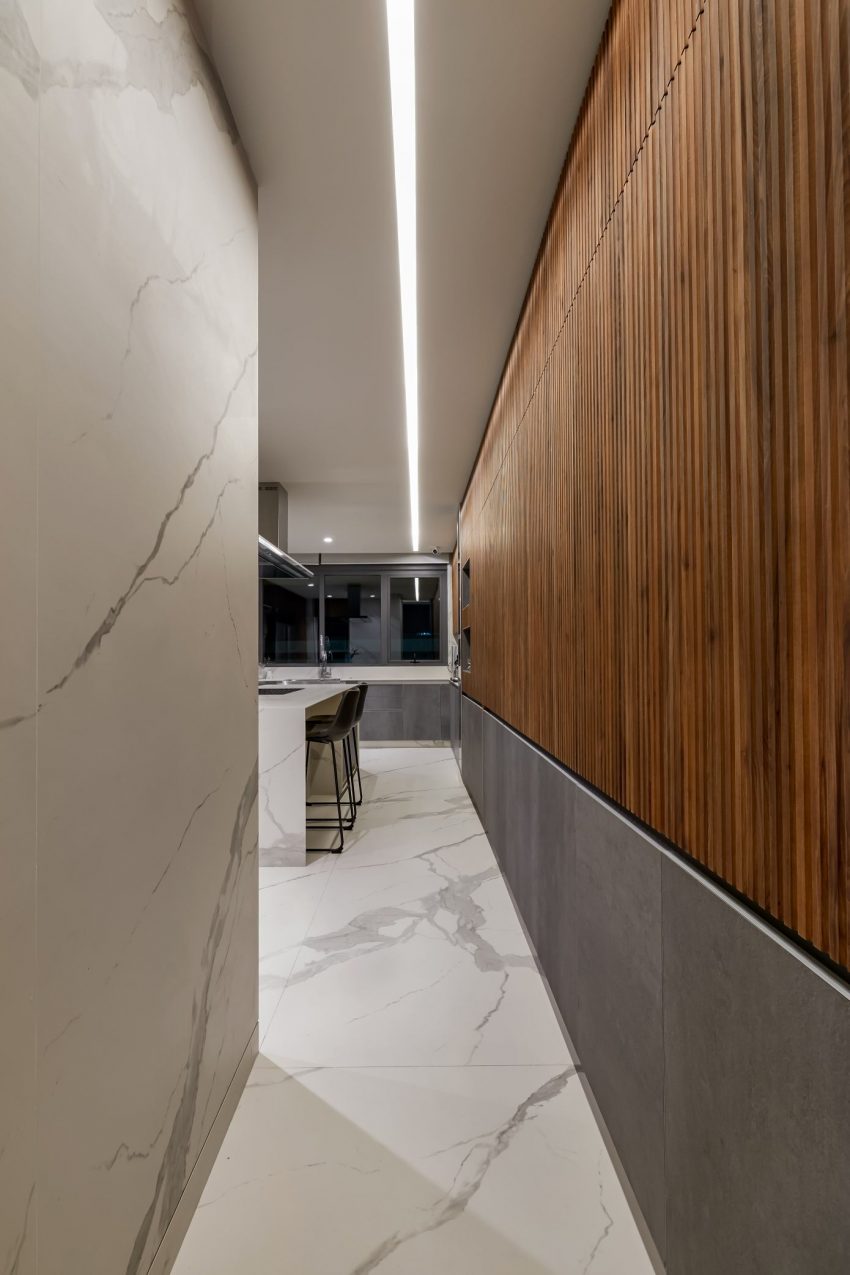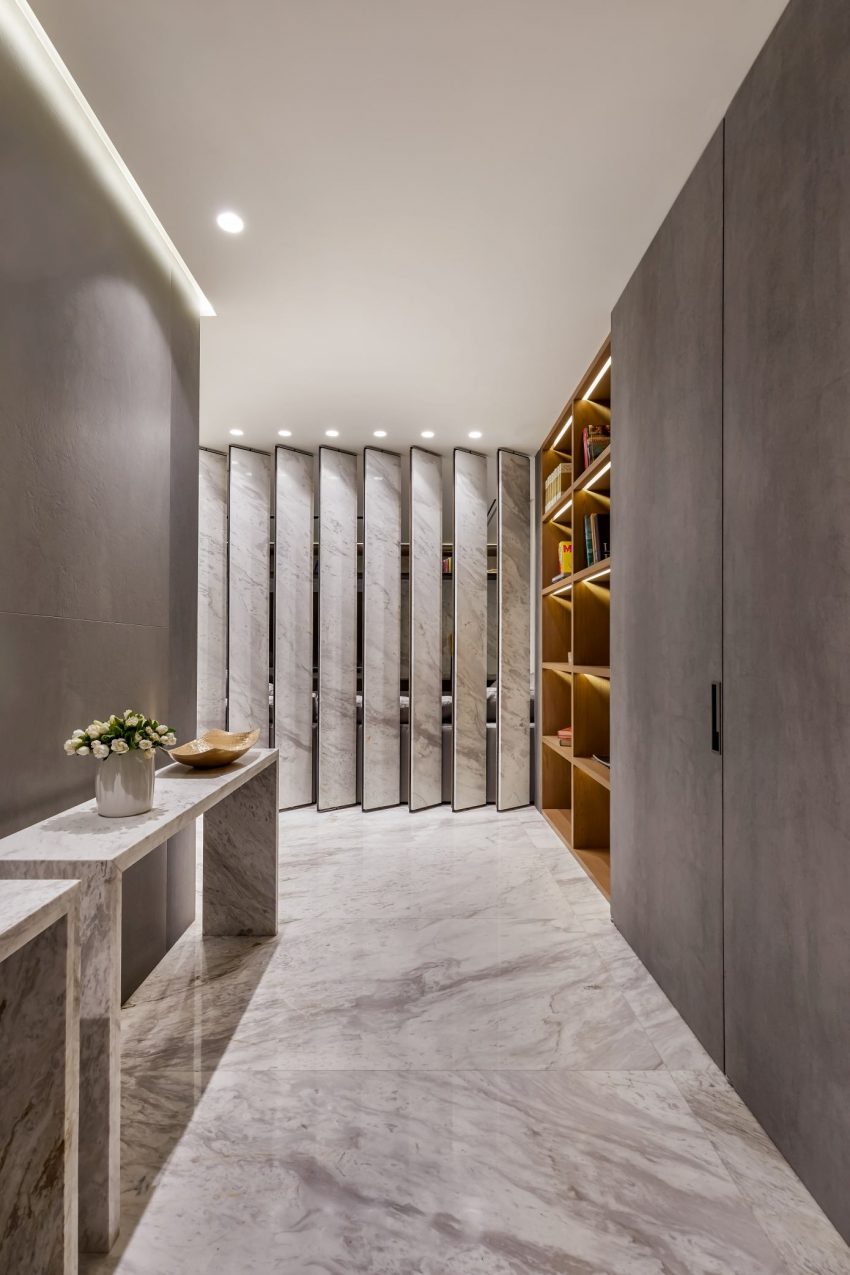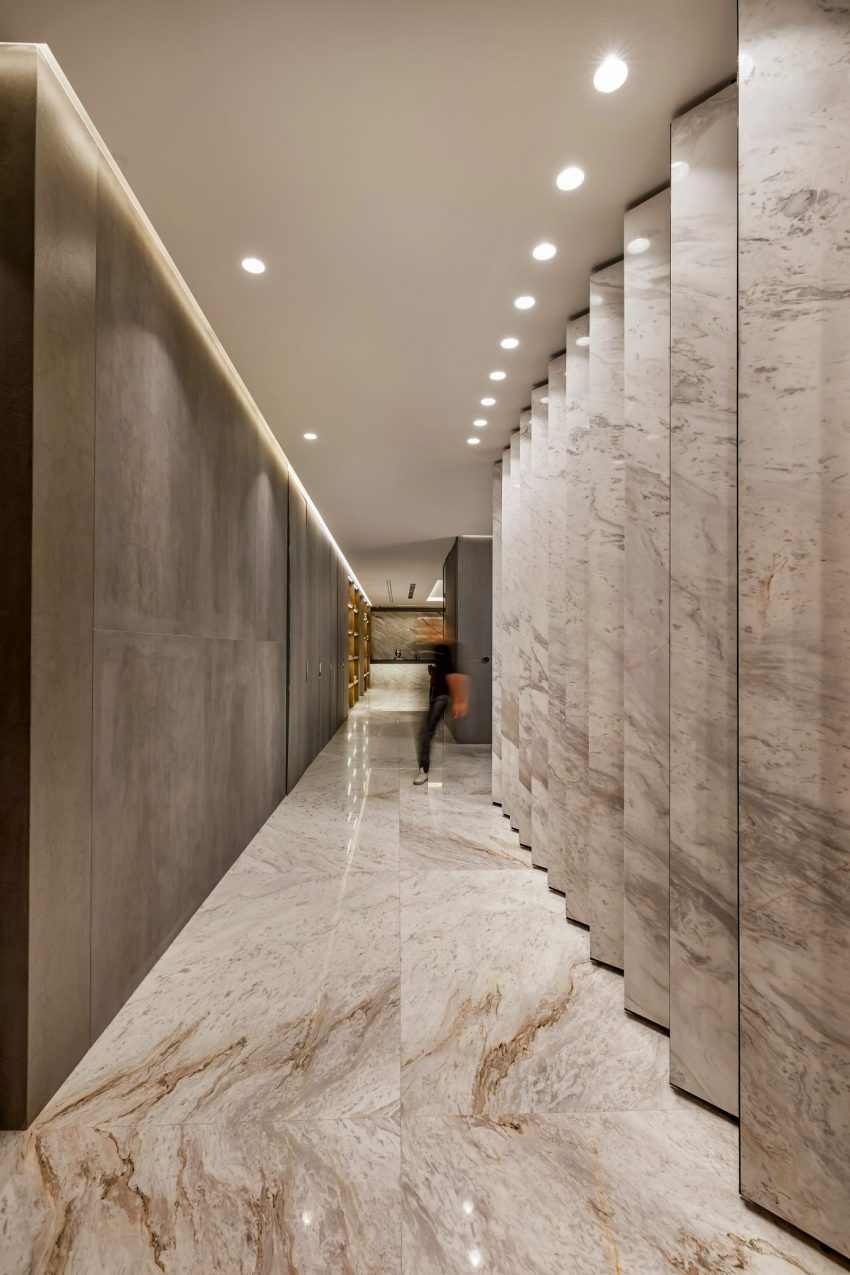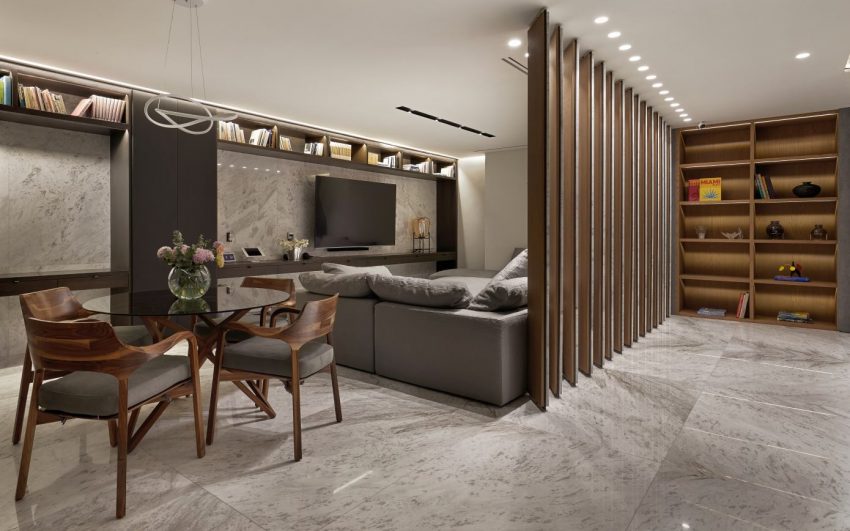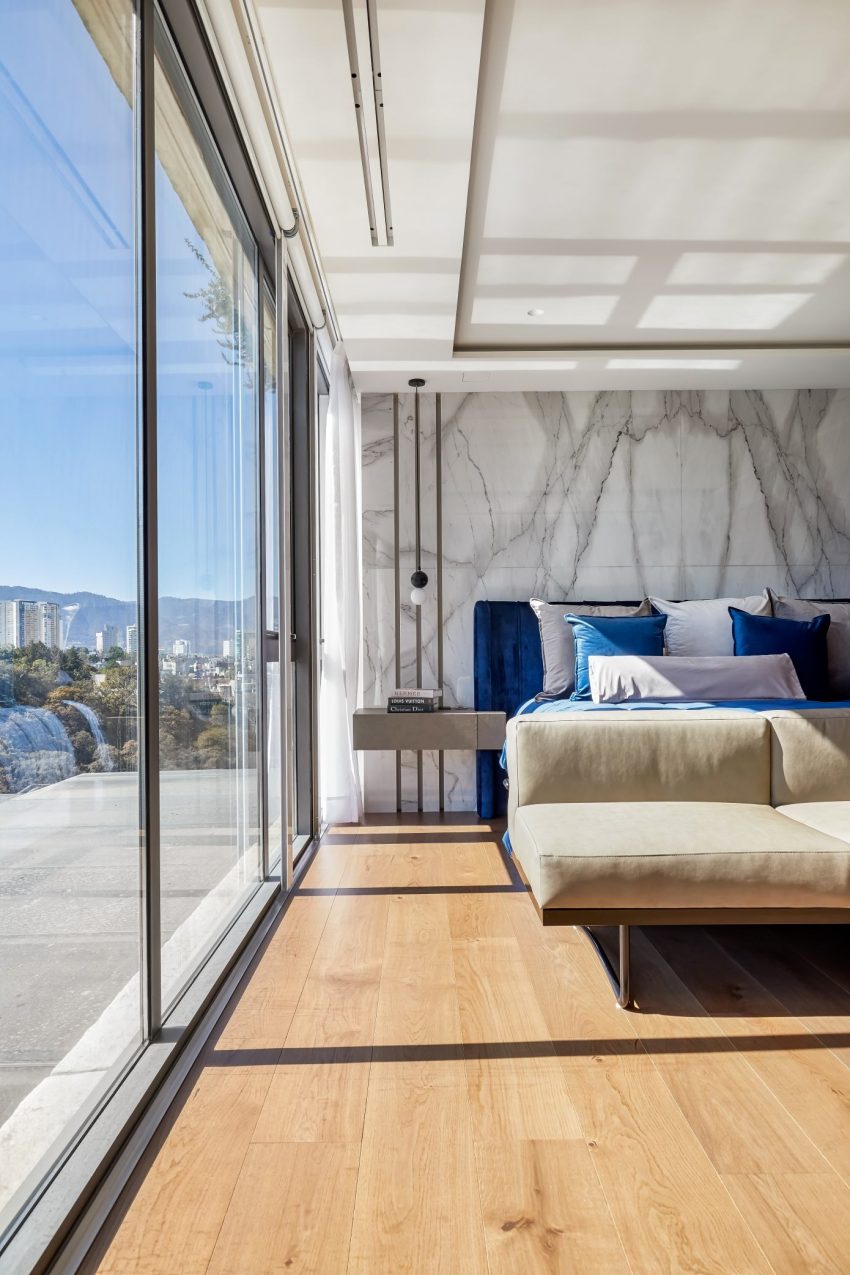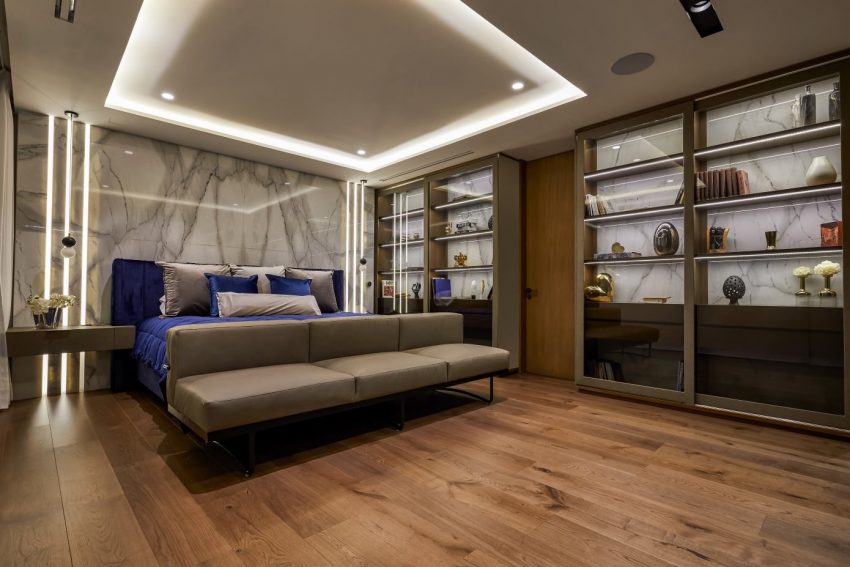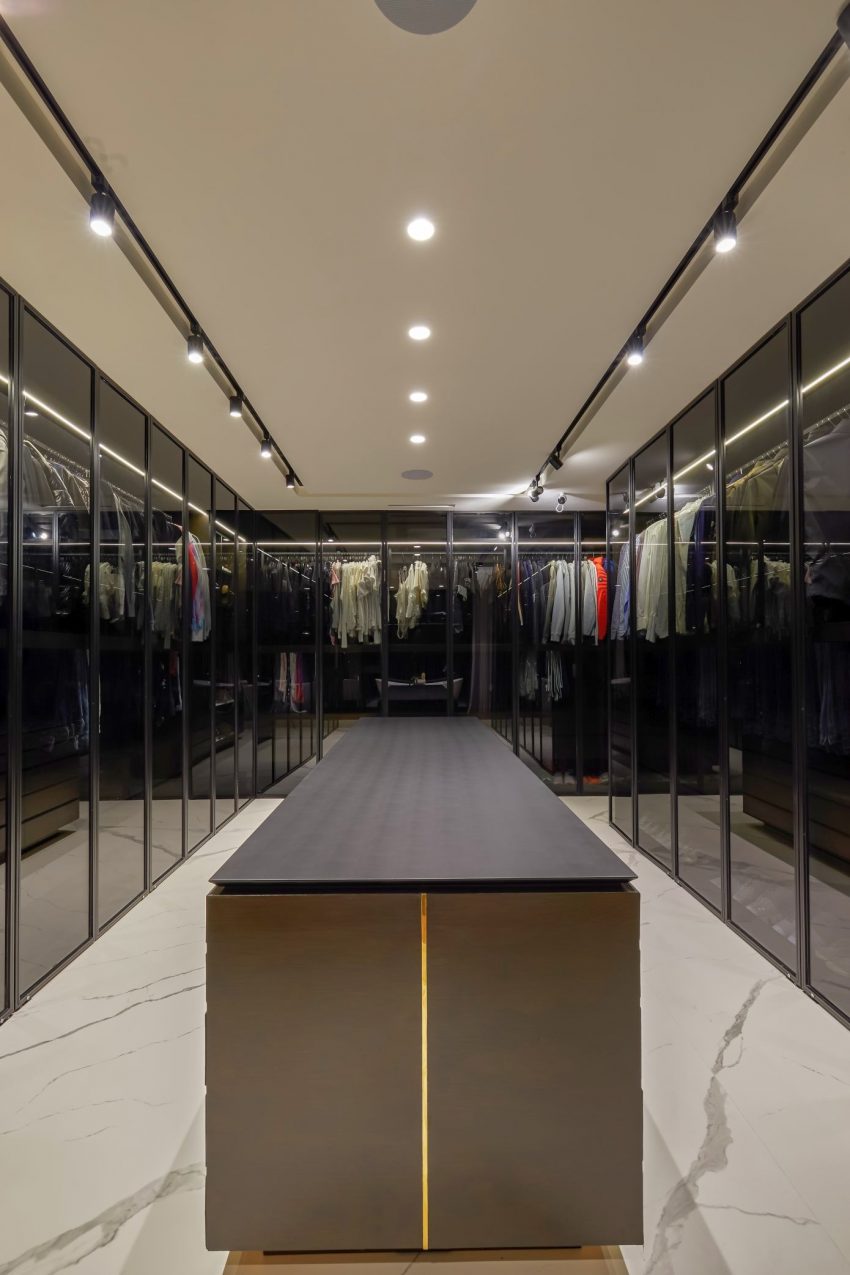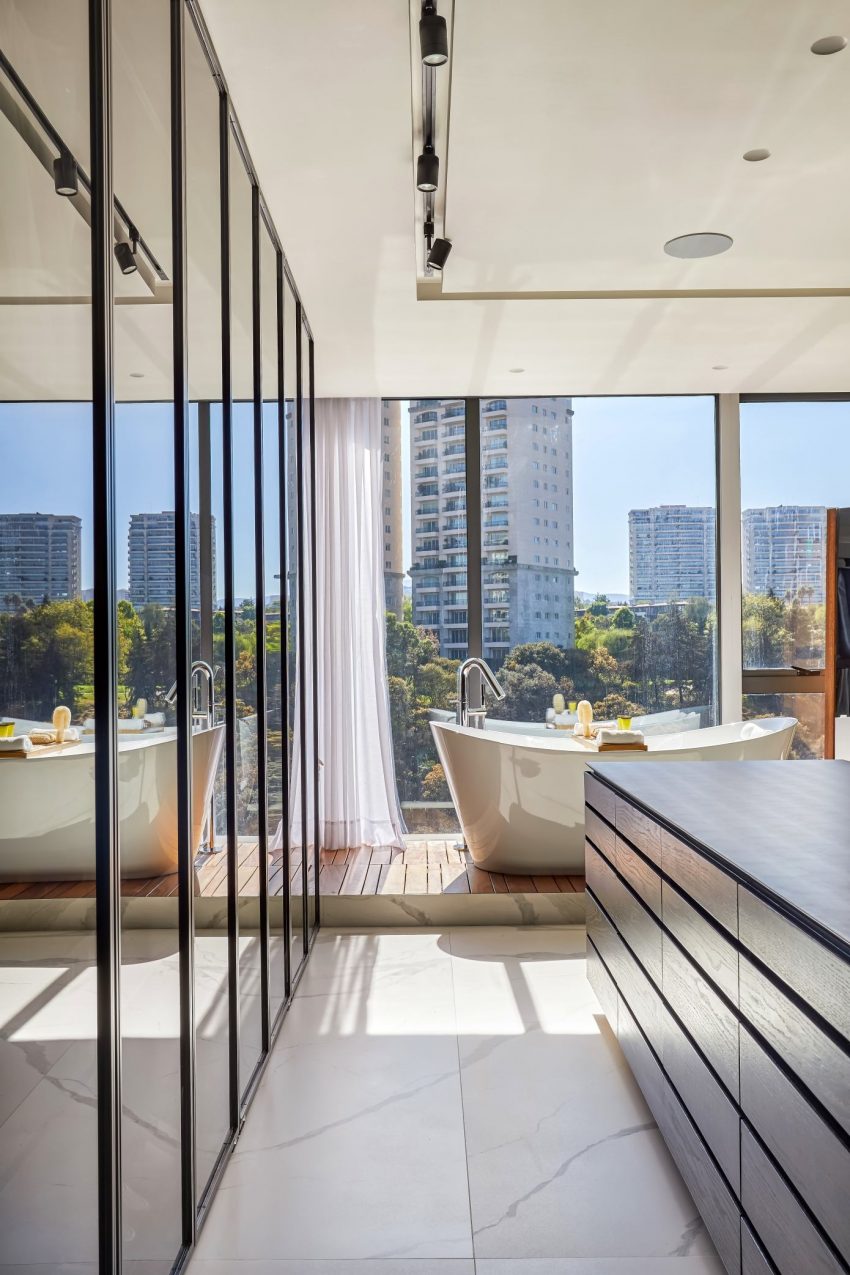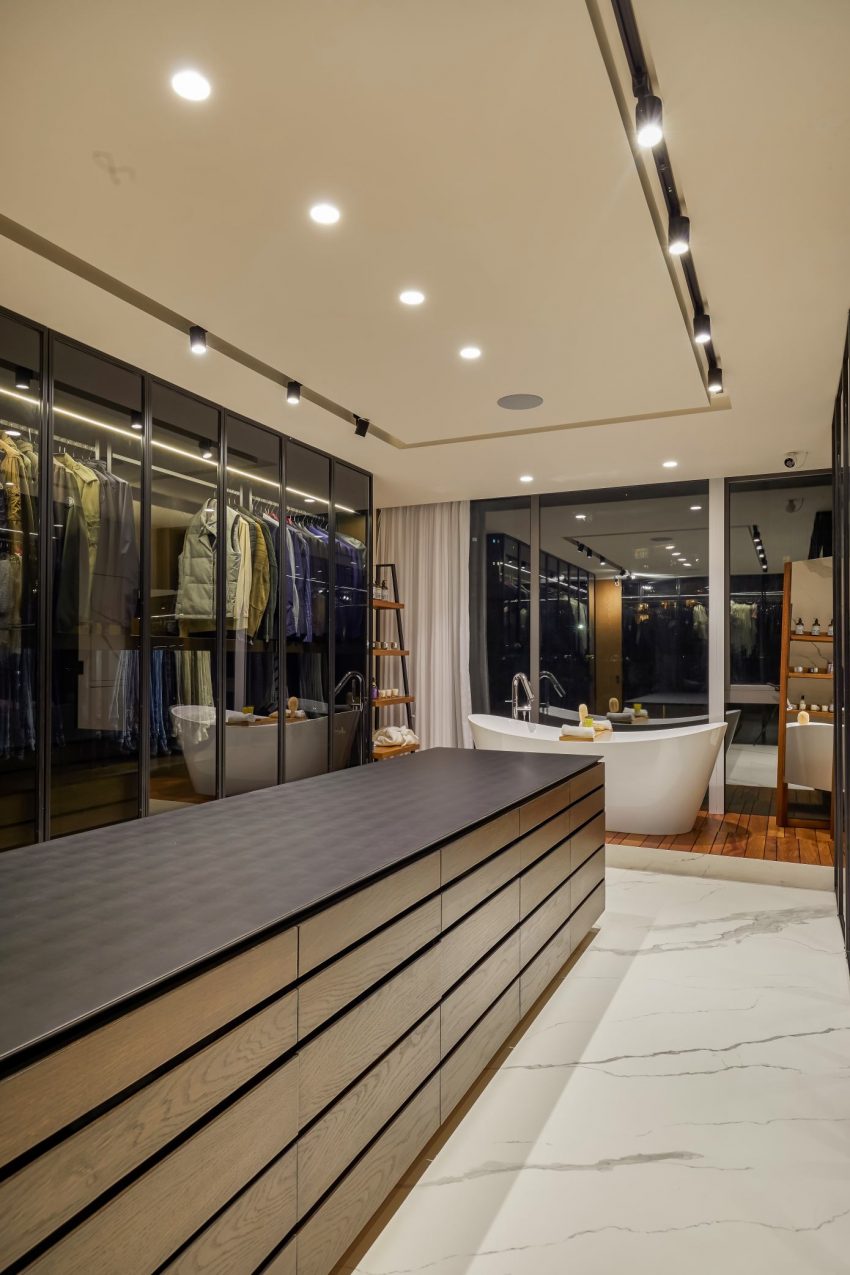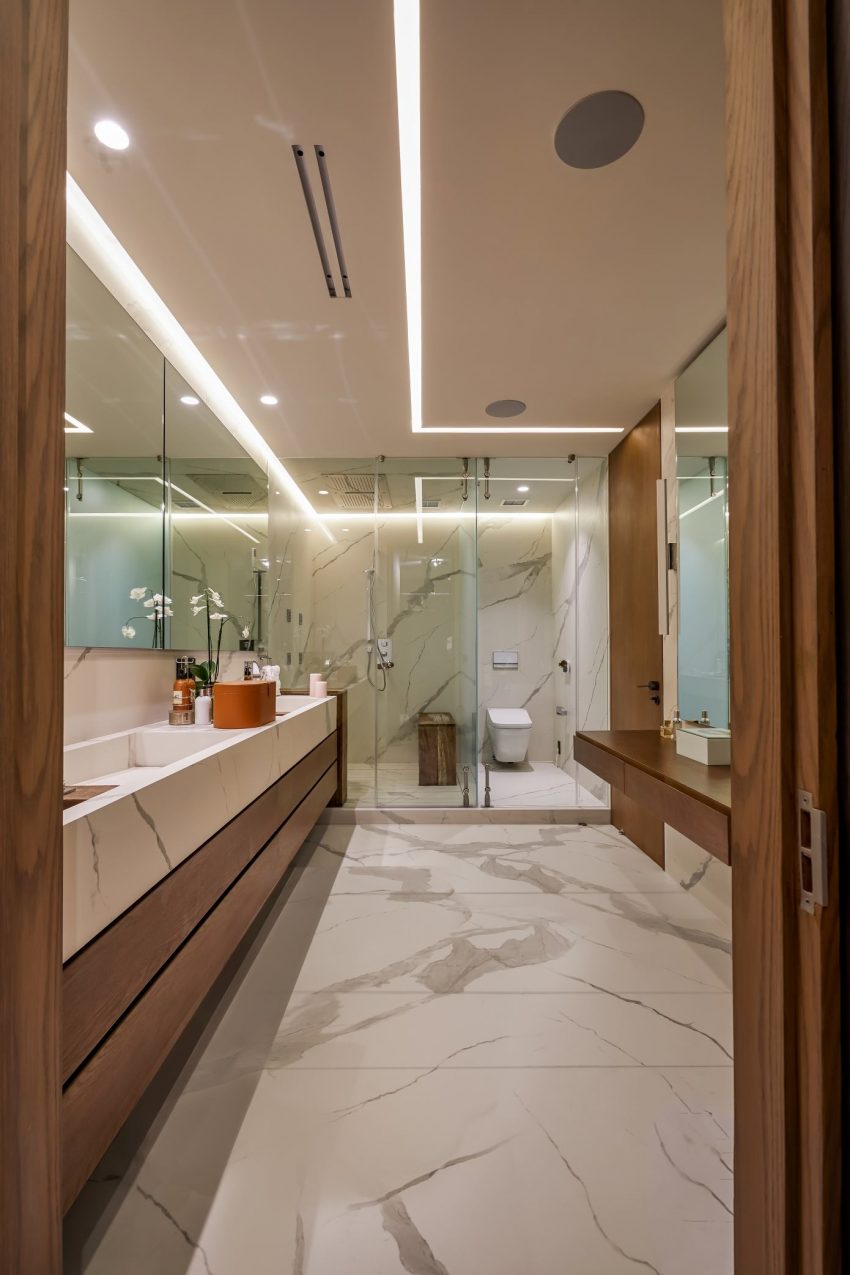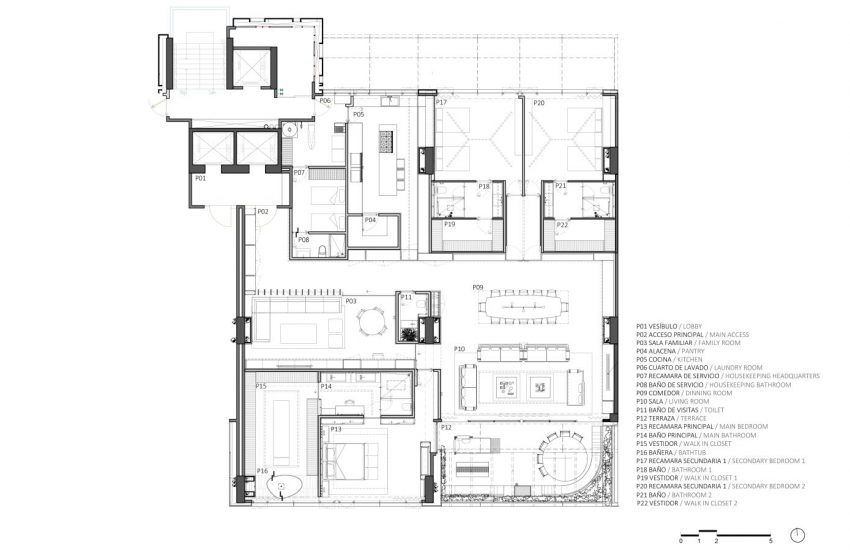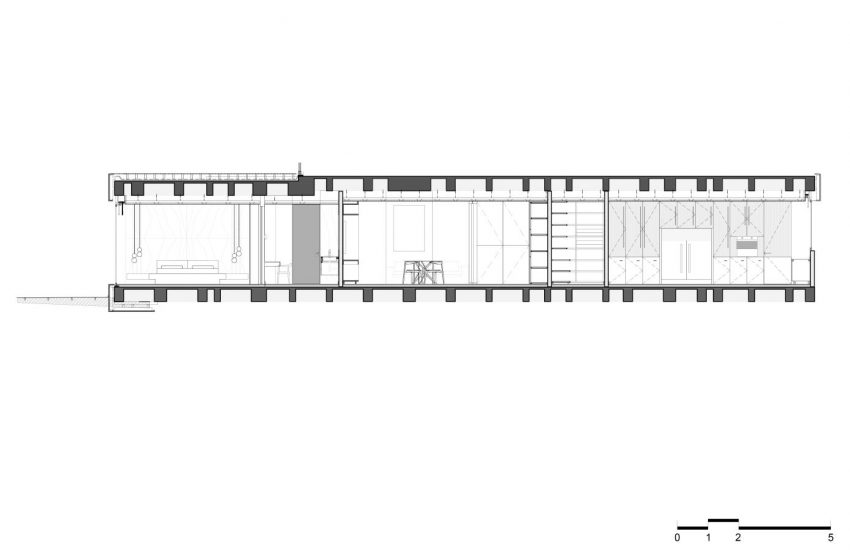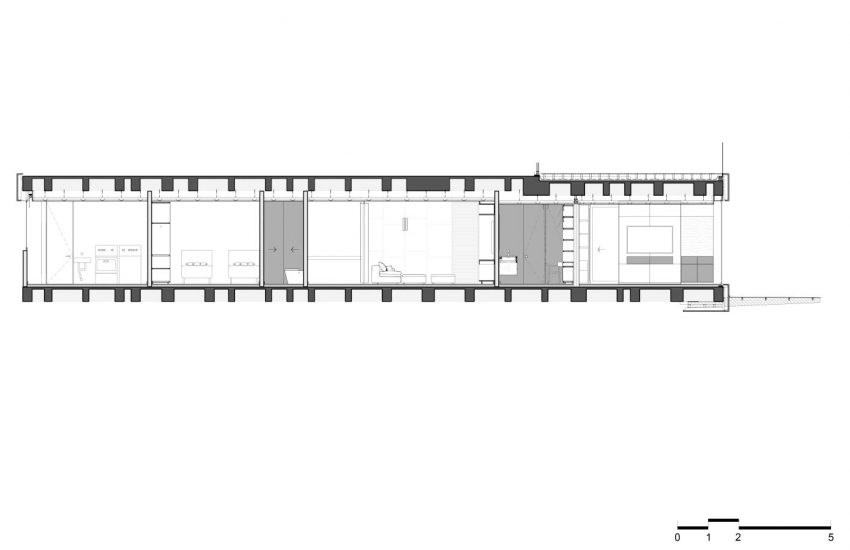 View the complete gallery