House on Gredos Street by Enrique Jiménez
The house is located at the foot of the Sierra Nevada, in a residential area of ​​La Zubia located a few meters from numerous starting points for various hiking trails. Its elevated position with respect to the rest of the Granada metropolitan area offers a 180-degree panoramic view of the Vega de Granada. The elevation and proximity to the wooded mass of Cumbres Verdes provide a coolness that mitigates the high temperatures in summer.
The project wants to promote a fluid relationship both between the interior spaces, and between these and the exterior, as well as the whole with the landscape. The house extends over the plot on one floor, enhancing the horizontality. Next to the entrance, from Calle Gredos, a body with two floors invites us to enter the house with a game of overhangs.
The location of the courtyard, in the highest corner over the rest of the lots, makes it look like a viewpoint over the distant landscape. Glass panels allow the necessary solar gain for the coldest months of the year and, at the same time, directly relate the interior of the house with the patio and the landscape. This relationship is controlled by covered porches and pergolas that serve as a transition between inside and outside.
The bedrooms are oriented to the East allowing direct light at dawn. The central space of the house is a double height chaired by a white staircase that welcomes us when entering the house. Also in this space, a small patio facing south collects light and vegetation towards the interior of the house. At the top, a large oculus frames the landscape. The kitchen has direct access to the basement and the servant spaces of the house. At the end of the plot there is a multipurpose room that is linked to the kitchen area through a covered porch.
The House Design Project Information:
Project Name: House on Gredos Street
Project Year: 2022
Type: Two Story House
Designed by: Enrique Jiménez
Photos courtesy of Enrique Jiménez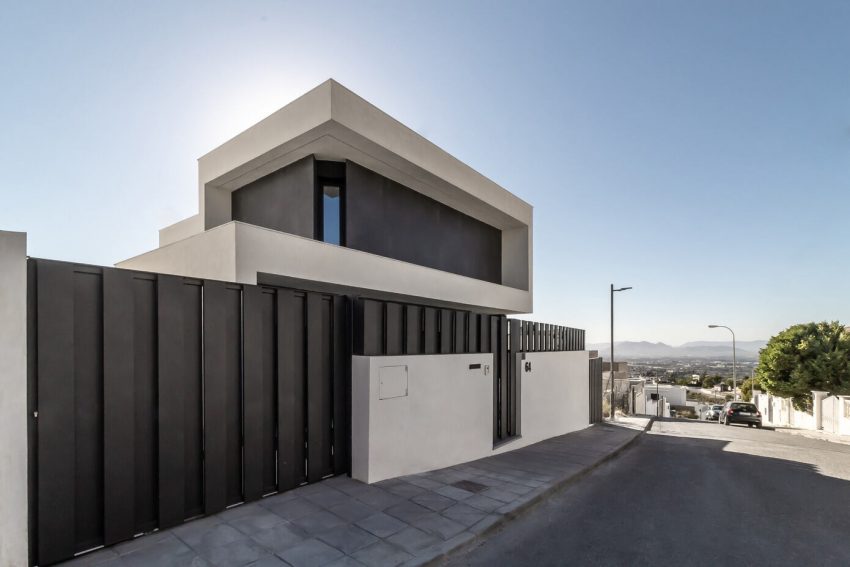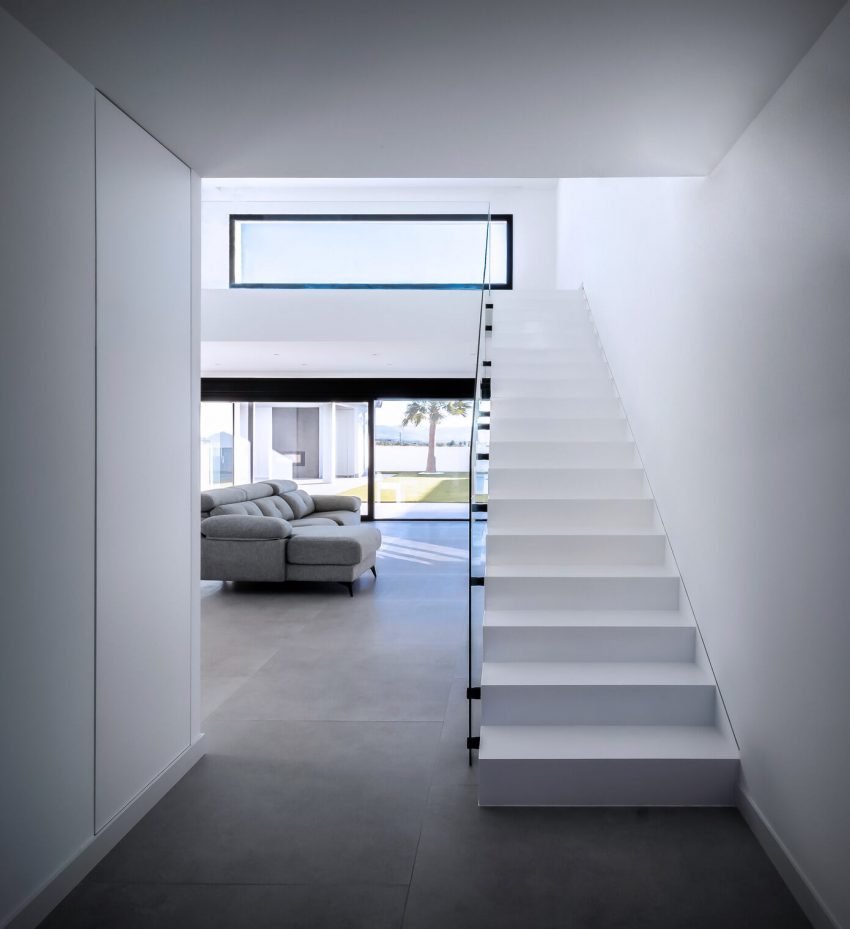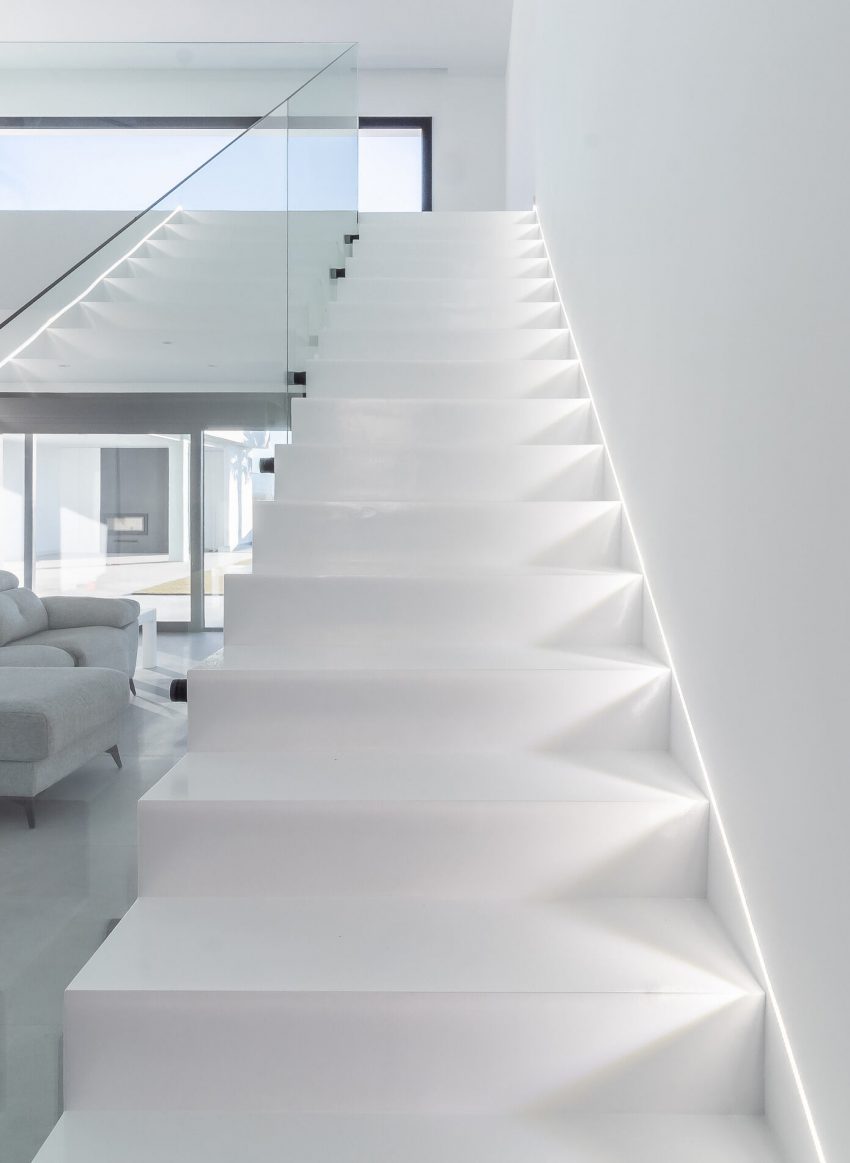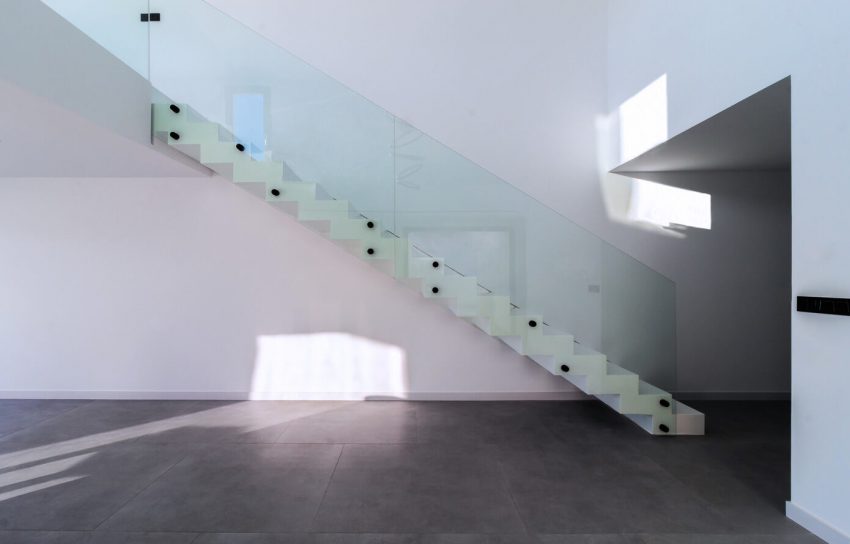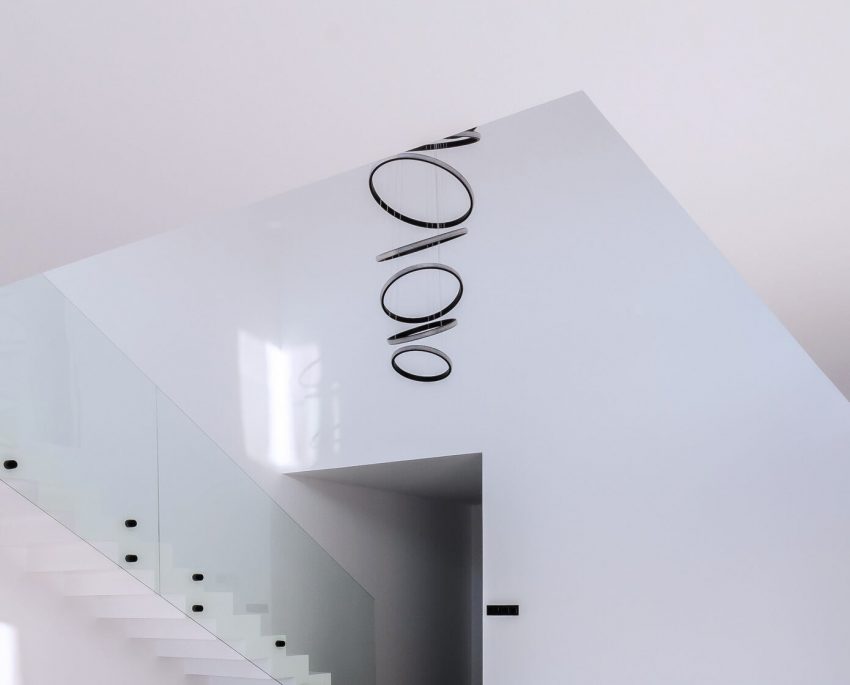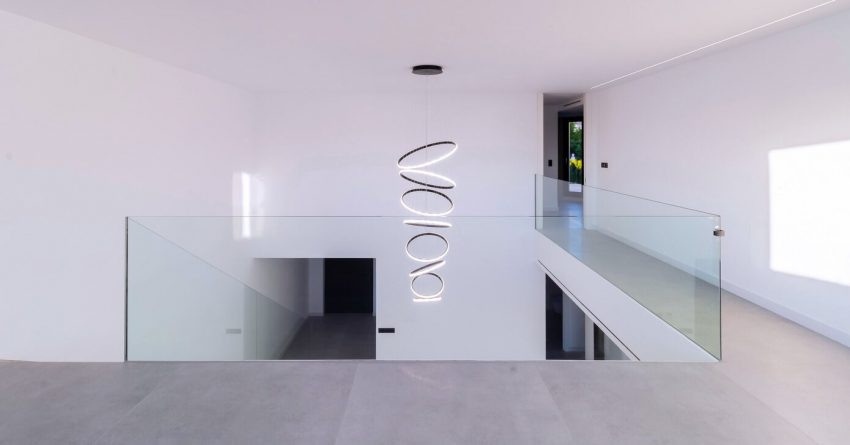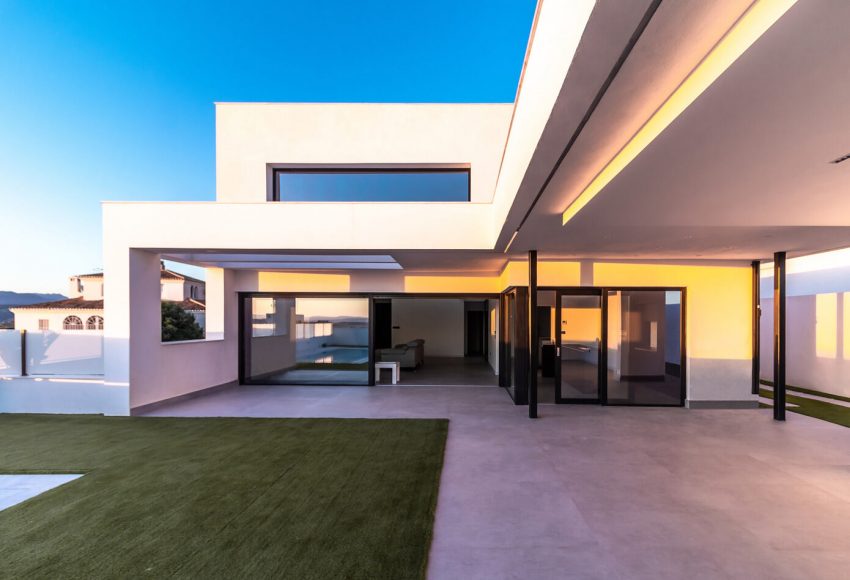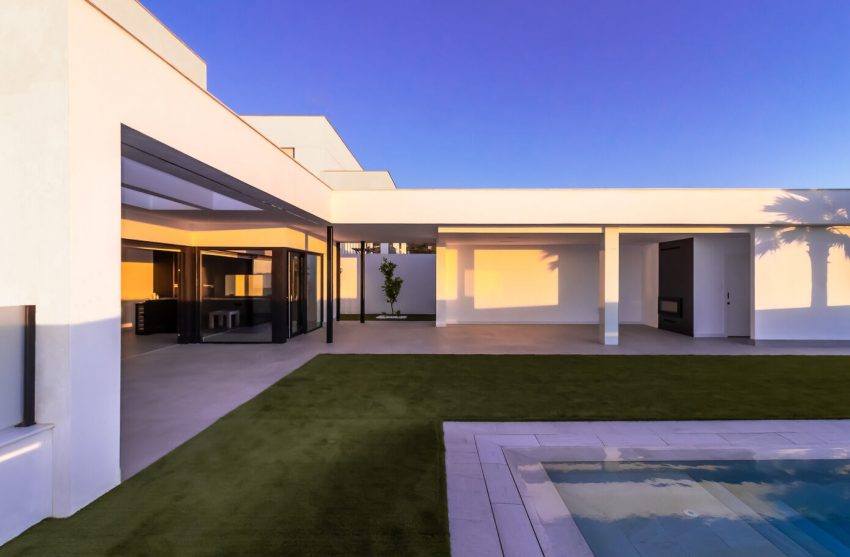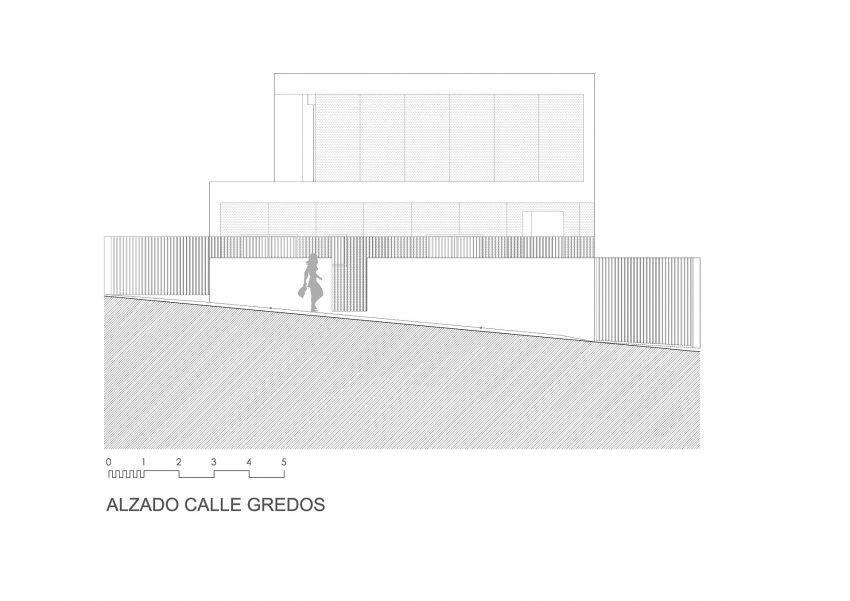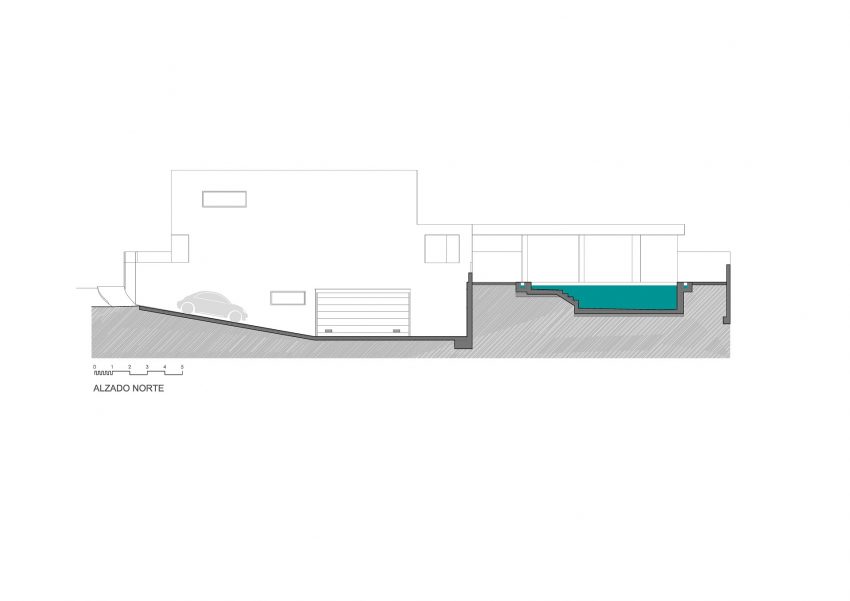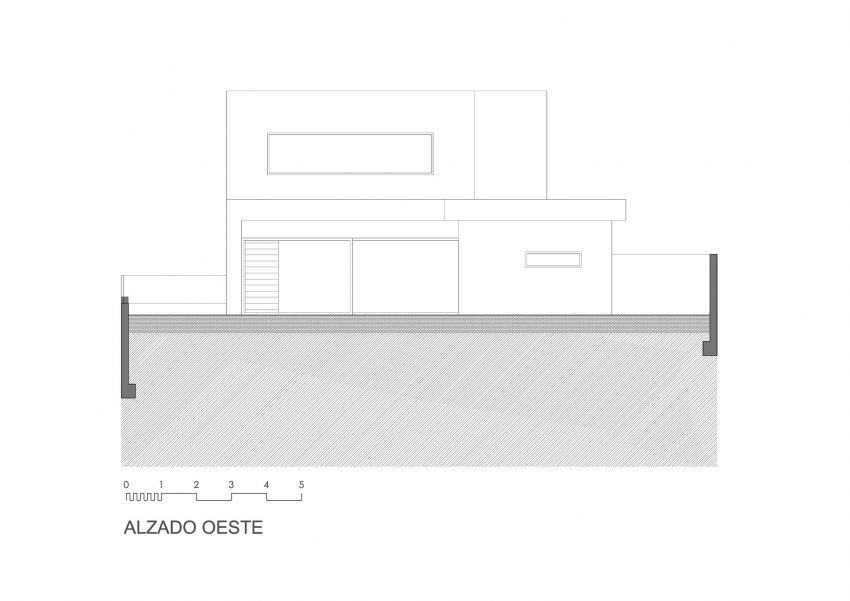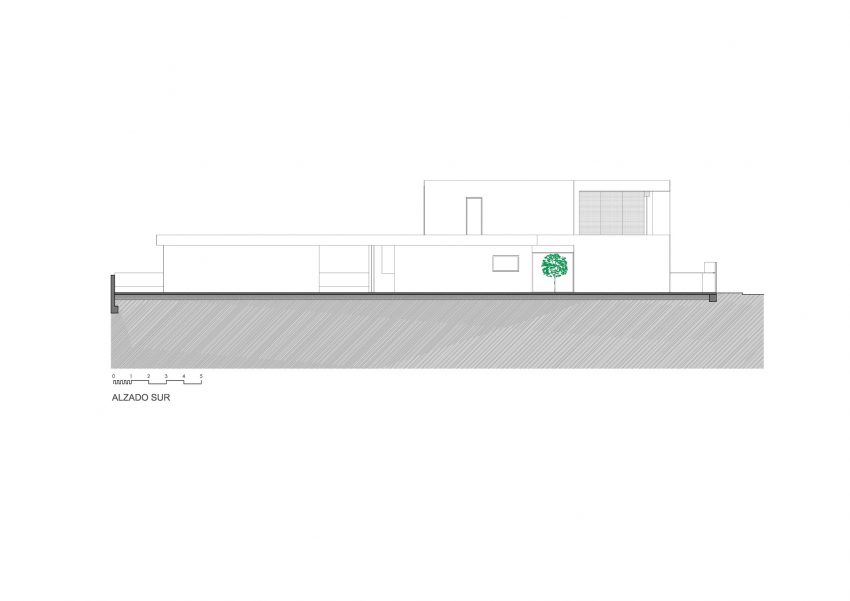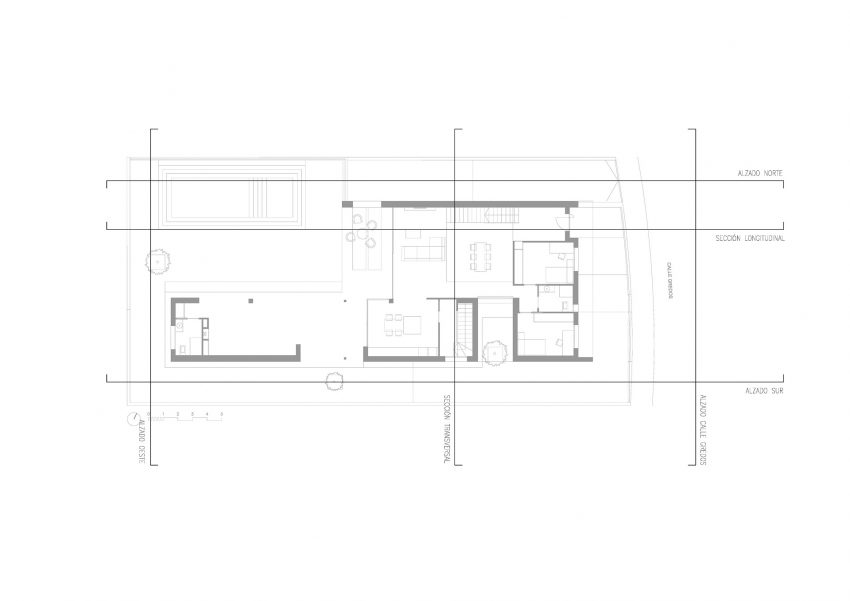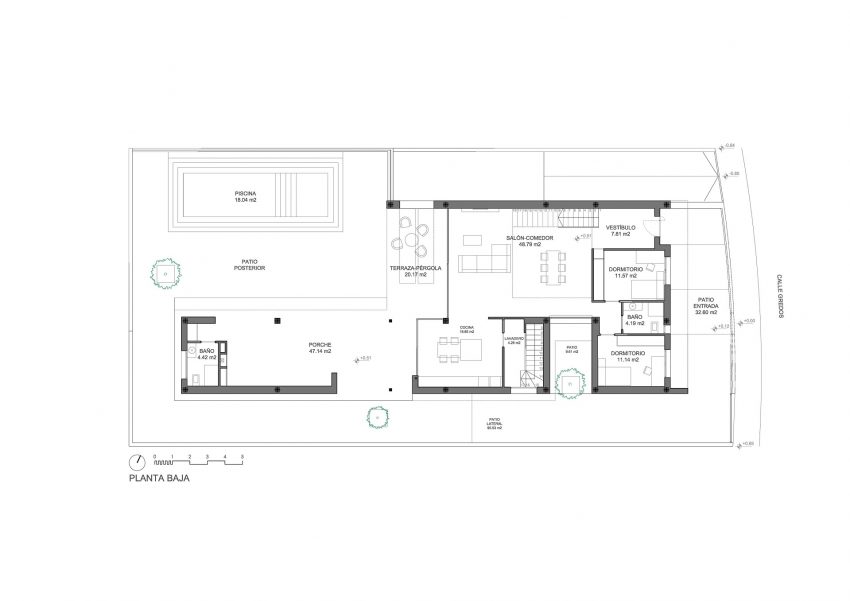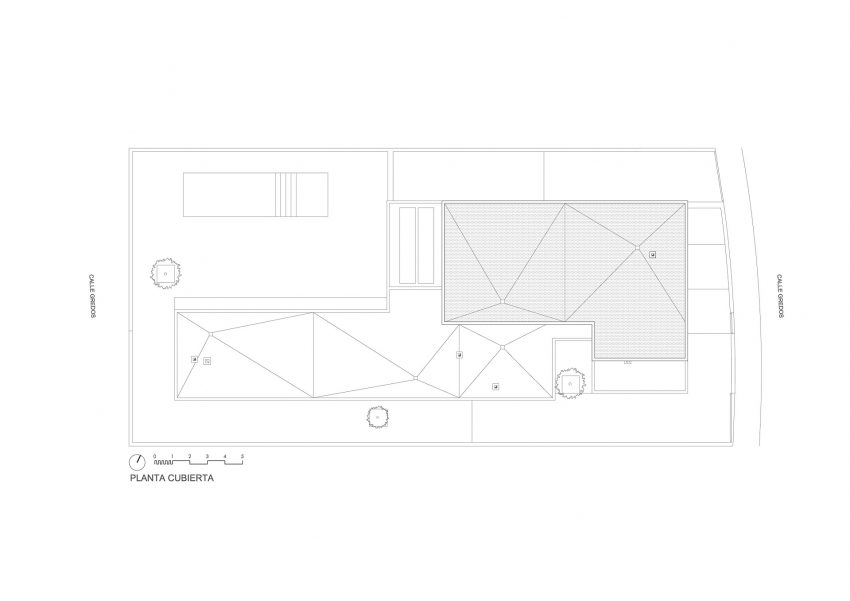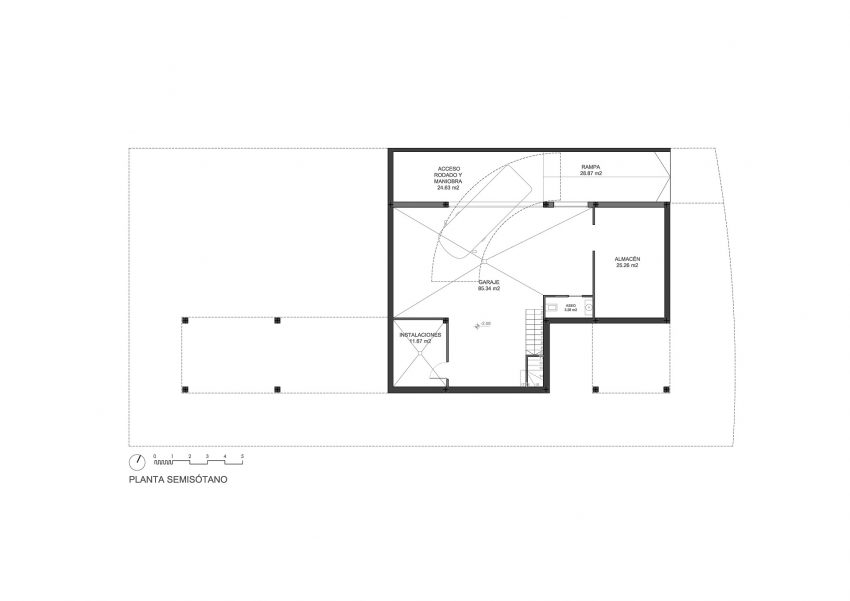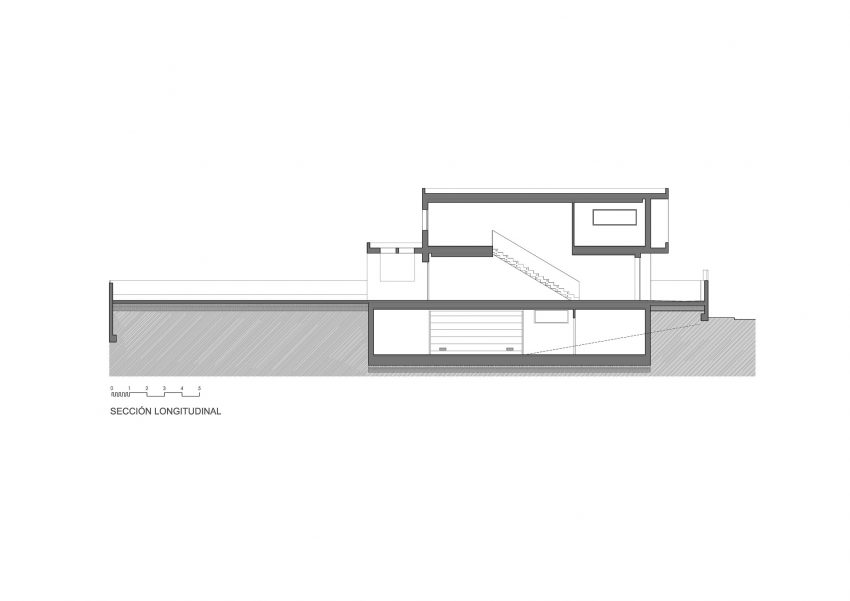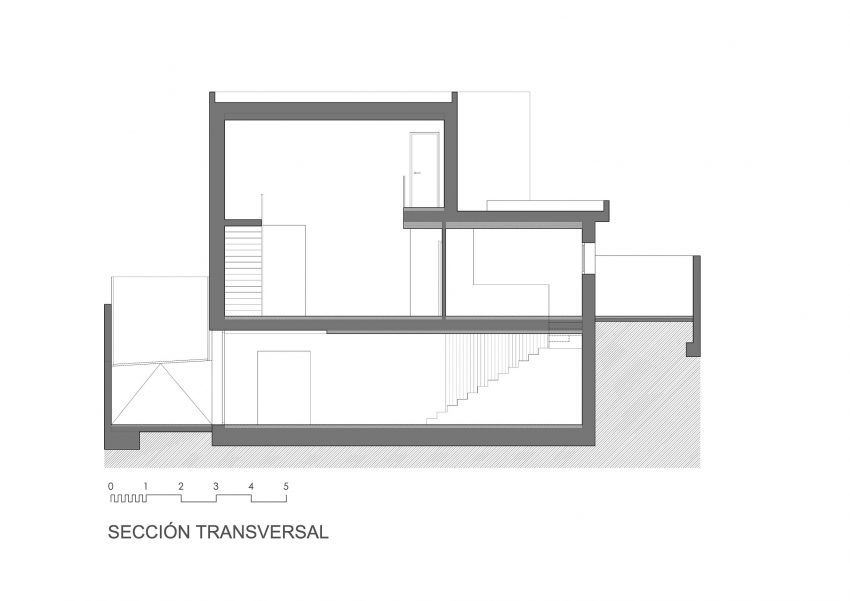 View the complete gallery