Annie Street by O'Neill Architecture
"This site is 259sqm (2,787.85sqft) in size with a width of 8m (26ft). The 30m (98.4ft) boundary to the south is actually the frontage to a "road". More like an easement, a quirk of the original New Farm grid.
This long narrow house has a hard face to the road punctuated by a long kitchen and window and that front door. At the front door the house is only 2m (6.56ft) wide.
2 courtyards face the north and distribute breeze and sunlight into the essentially 1 room deep plan.
All finishes are economical. The house is constructed by a project builder and utilises project home technology in unique ways to achieve a tight budget."
Photos by: O'Neill Architecture & Scott Burrows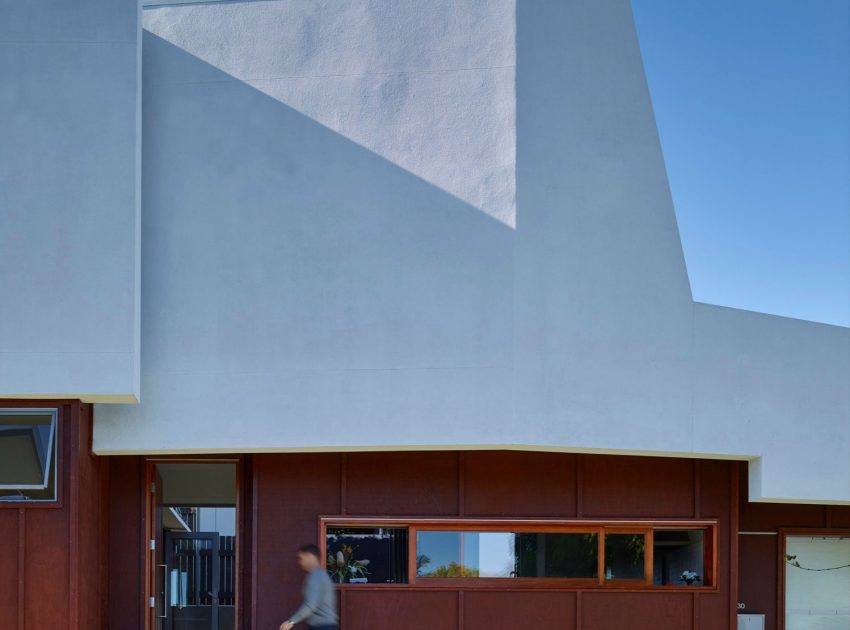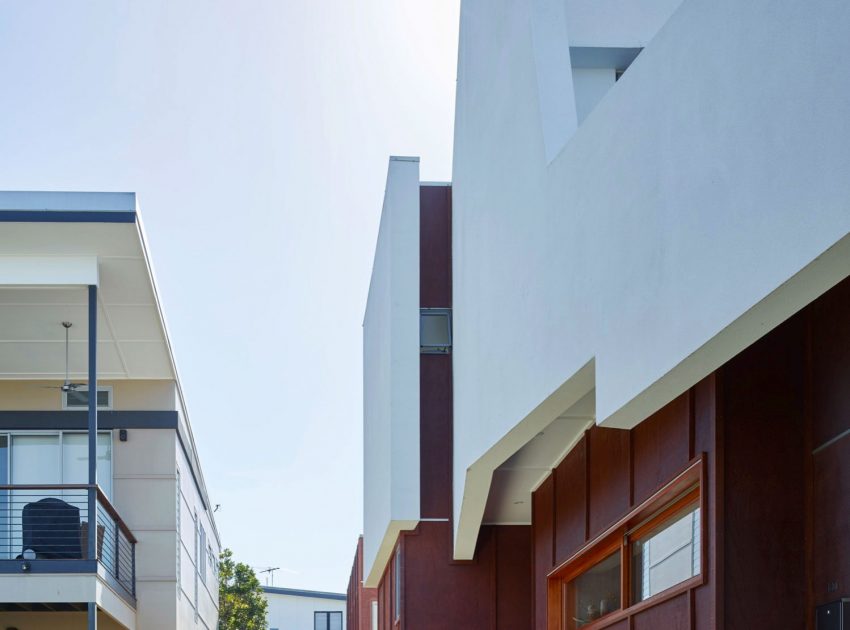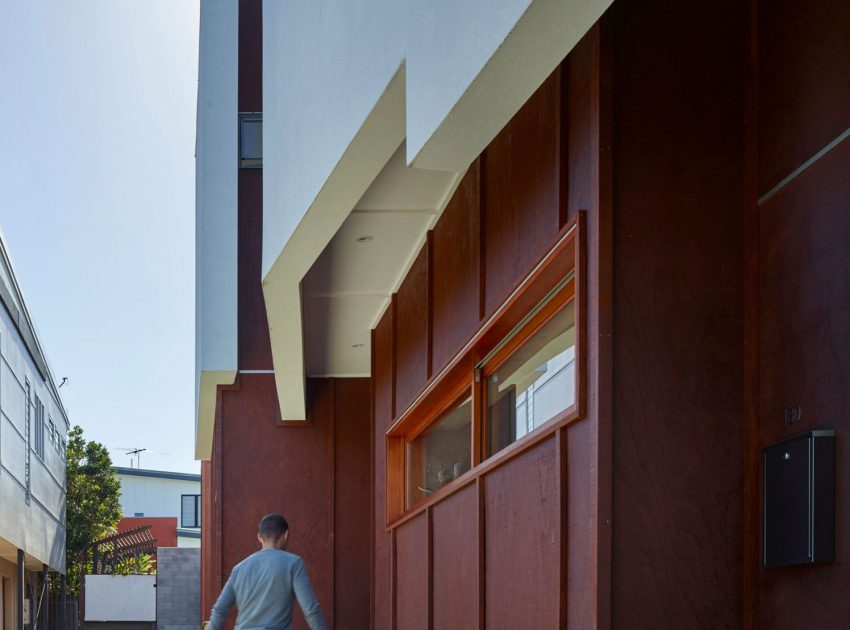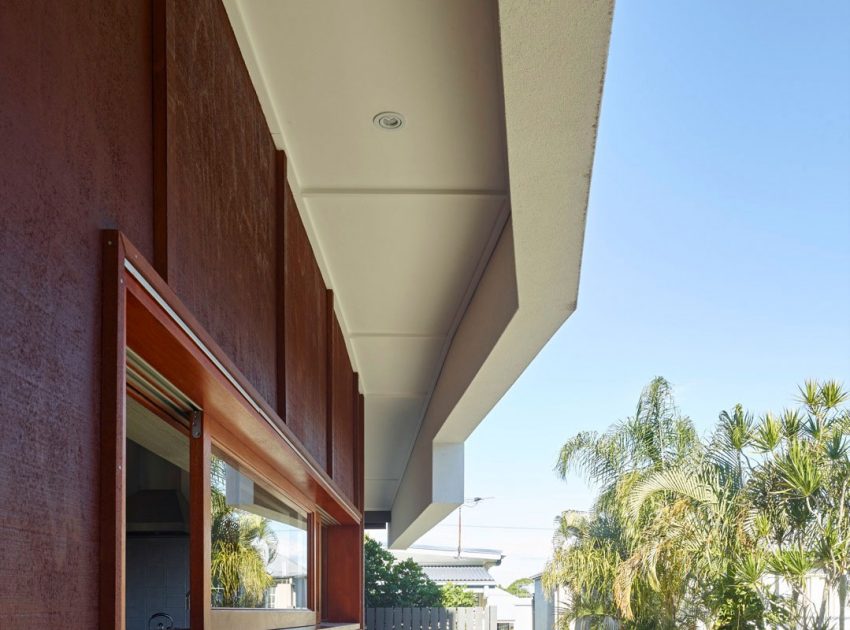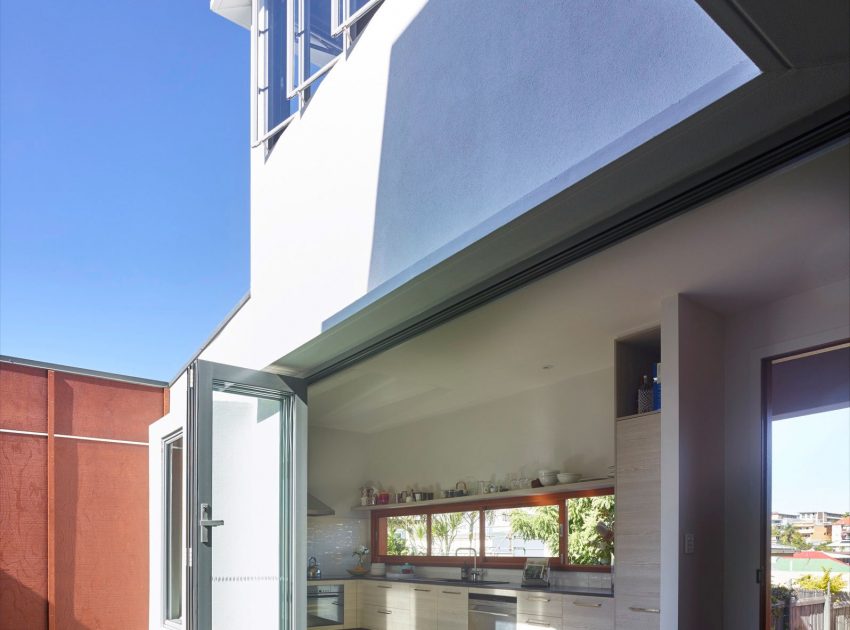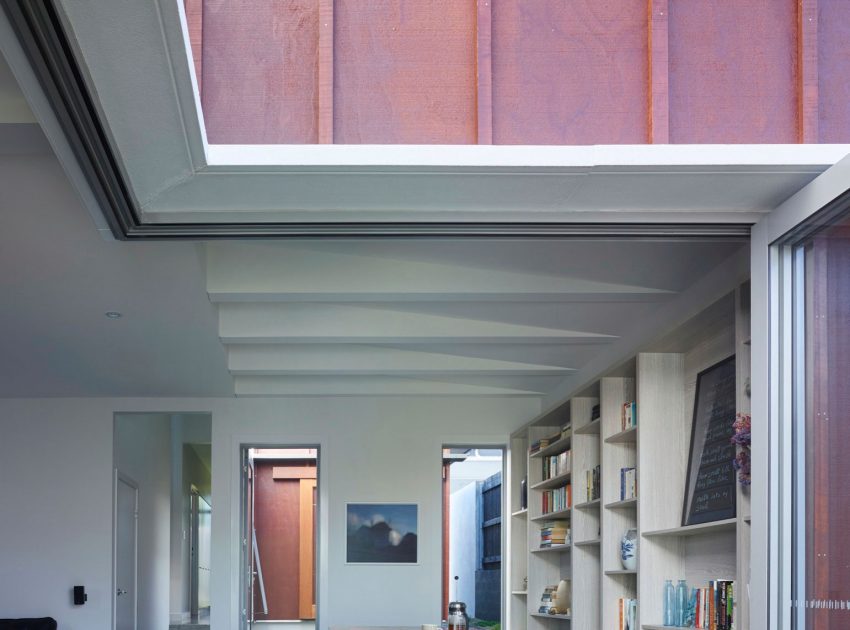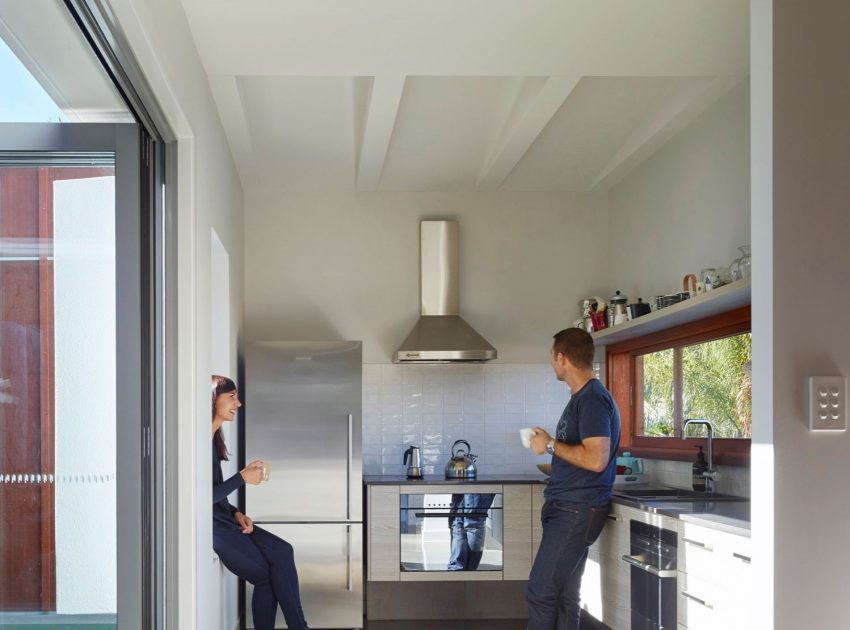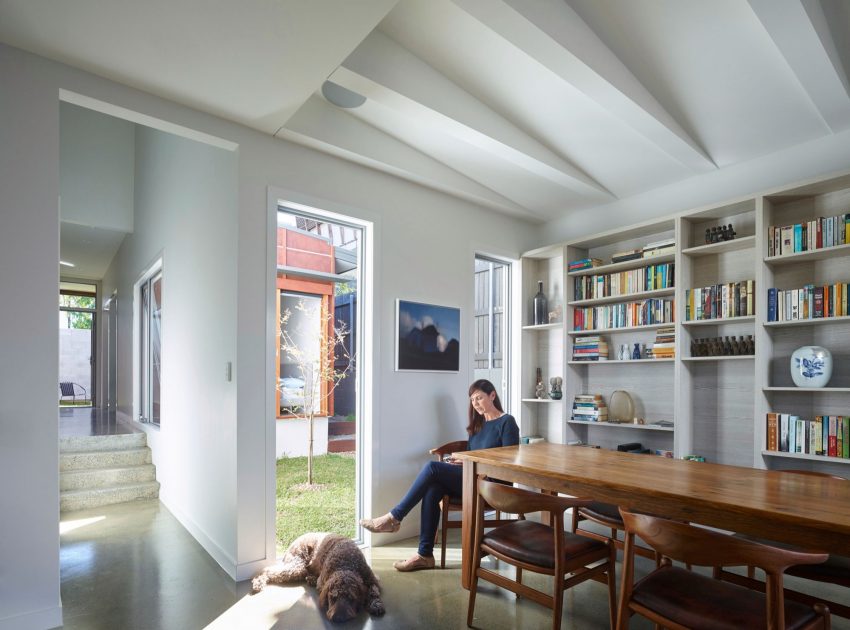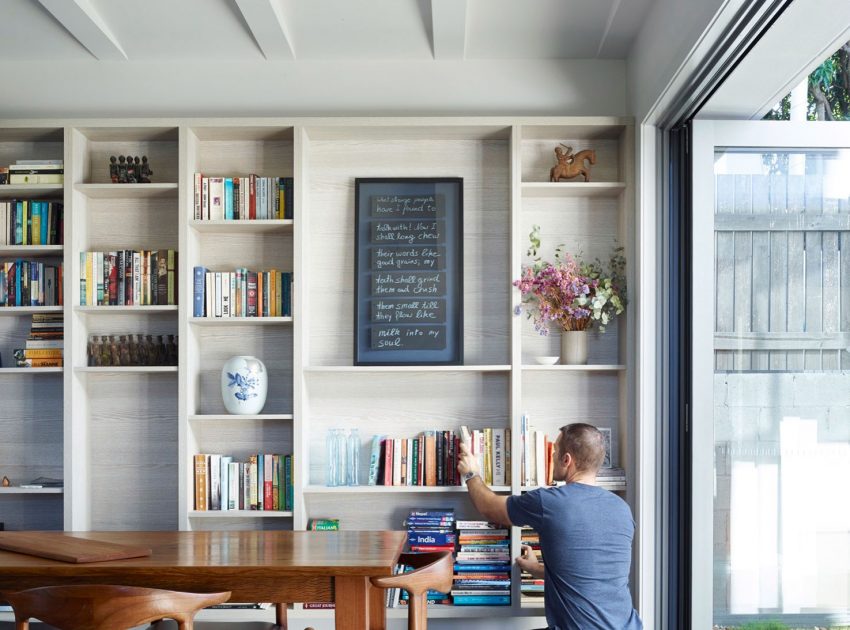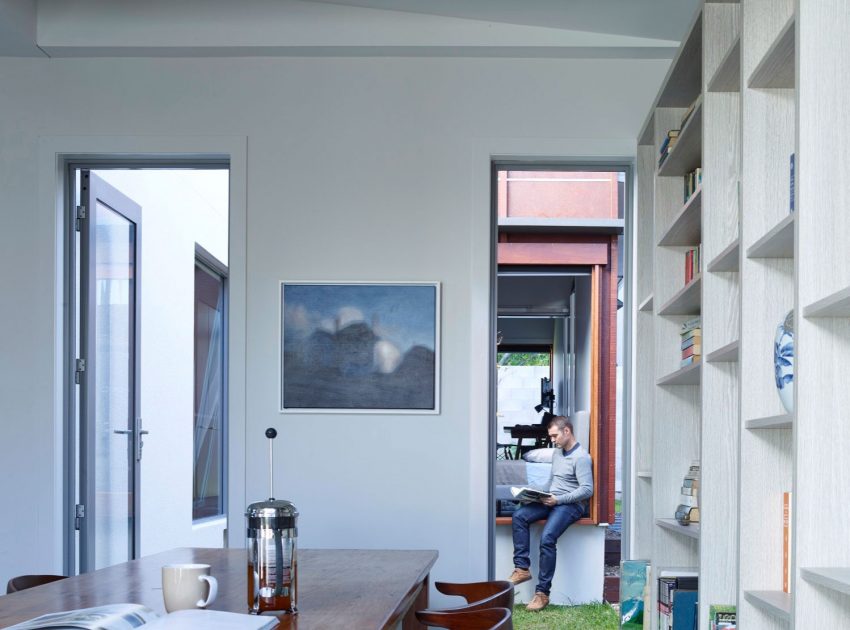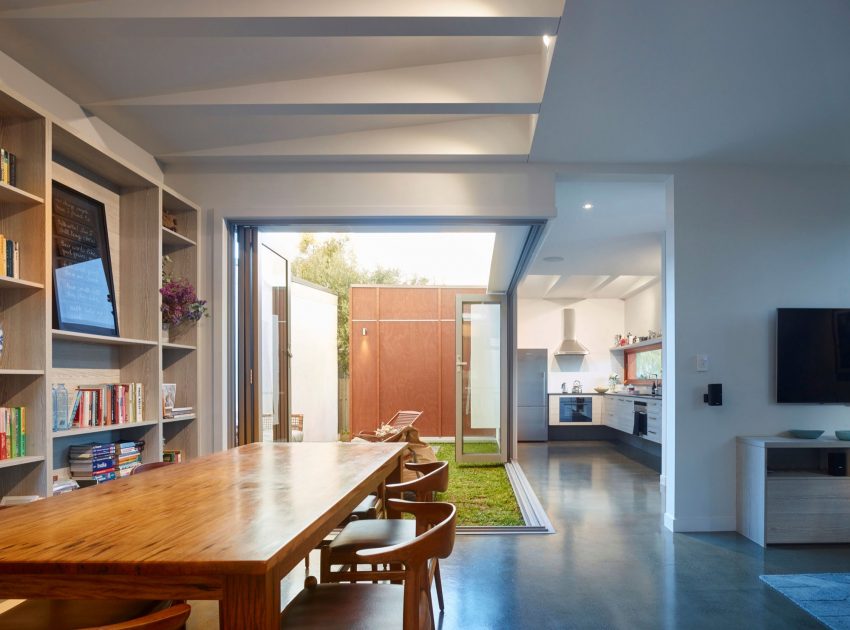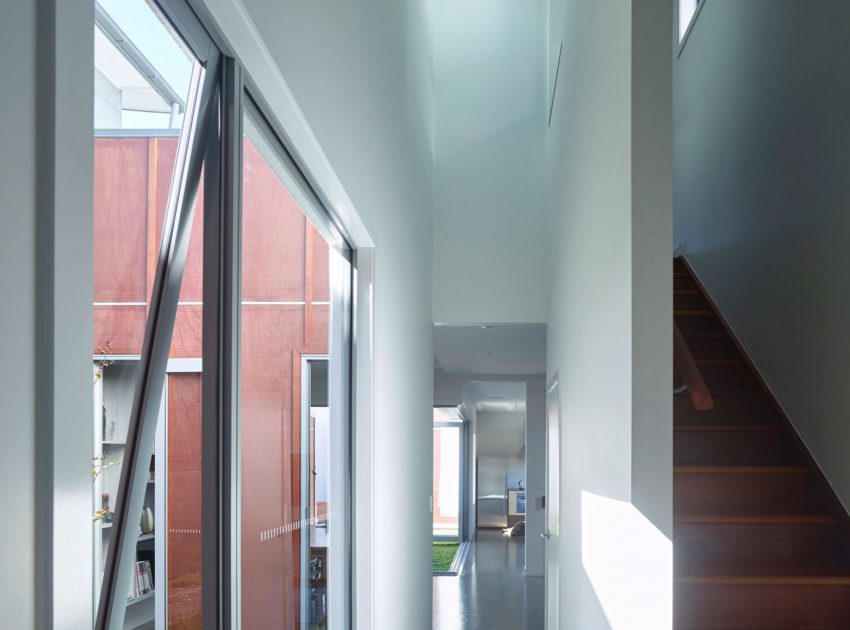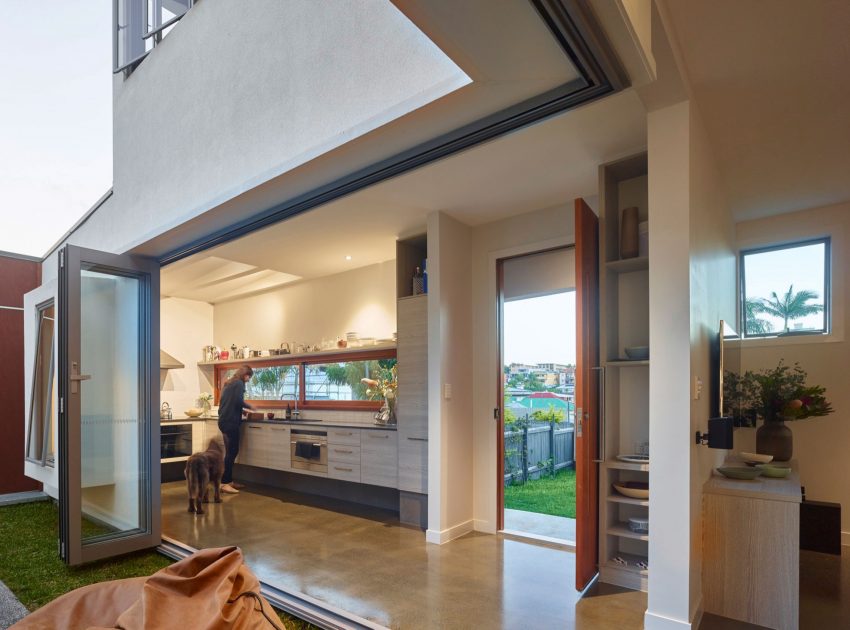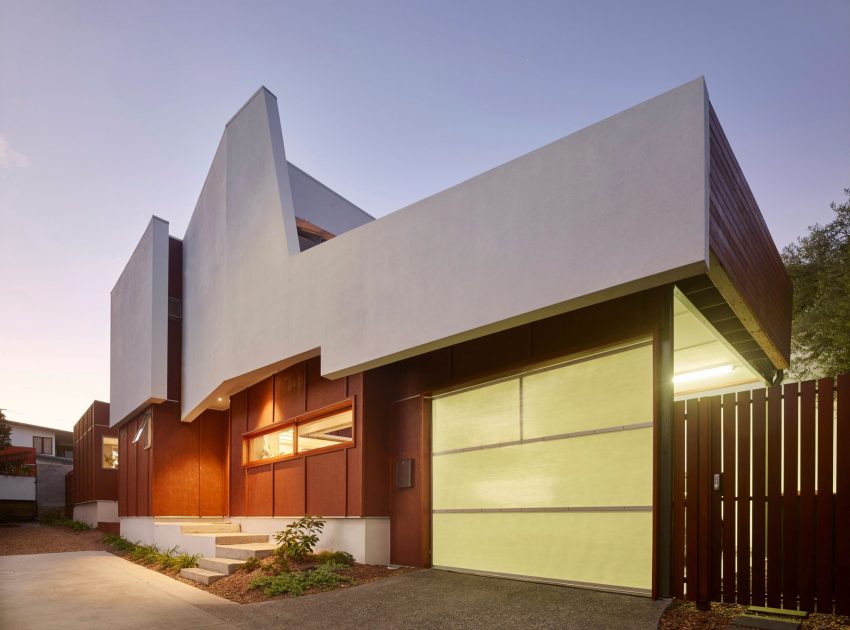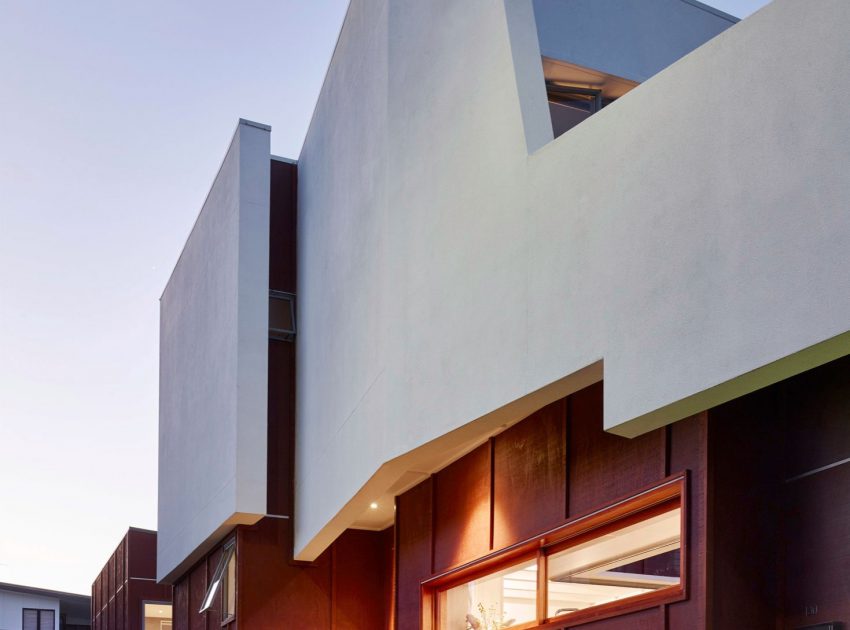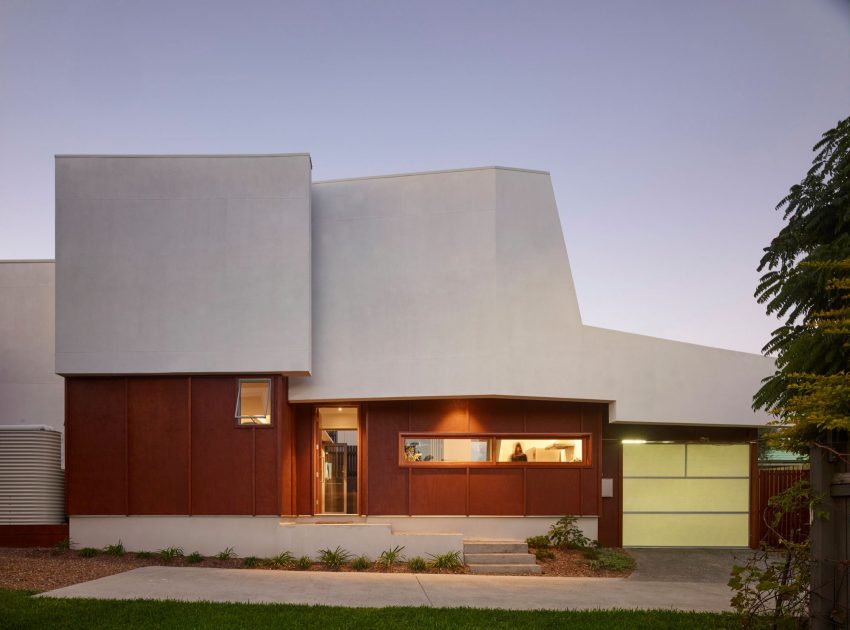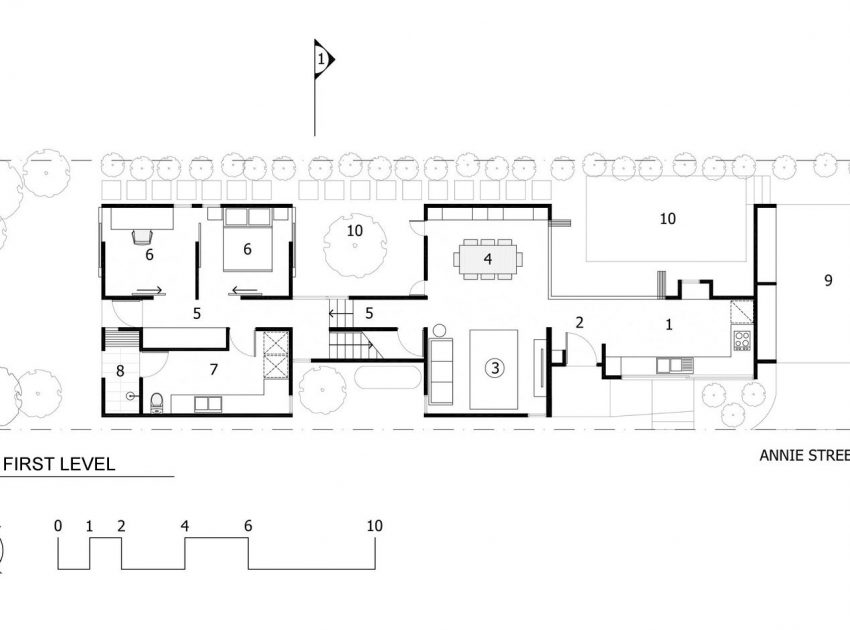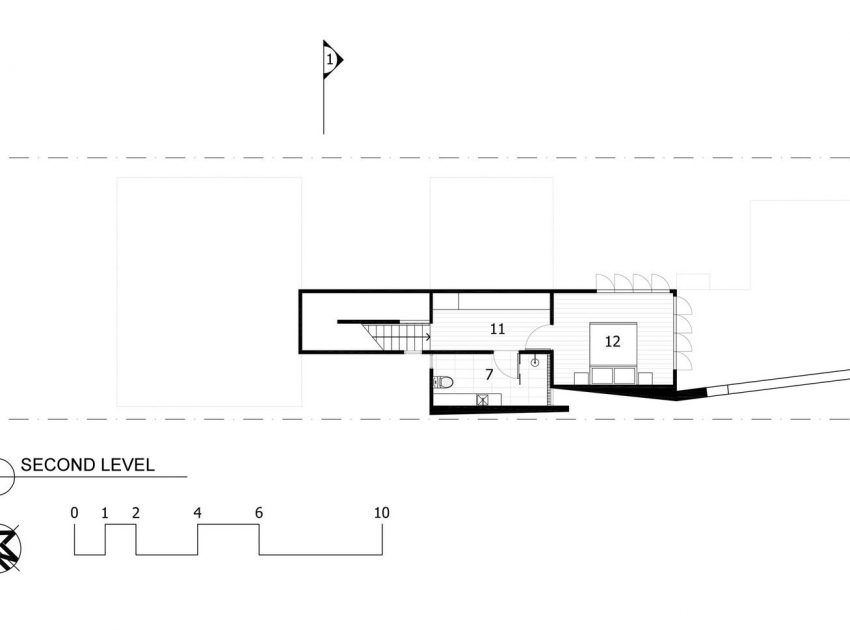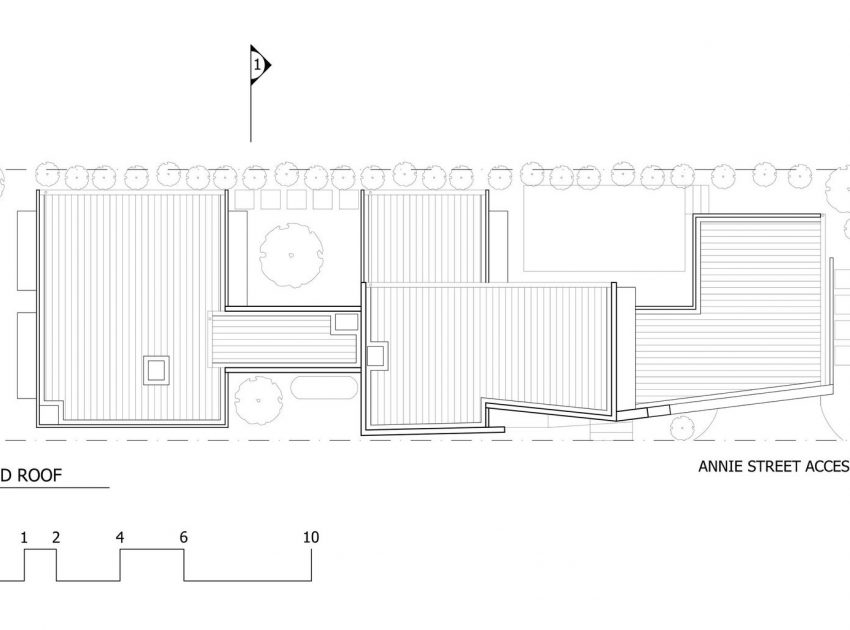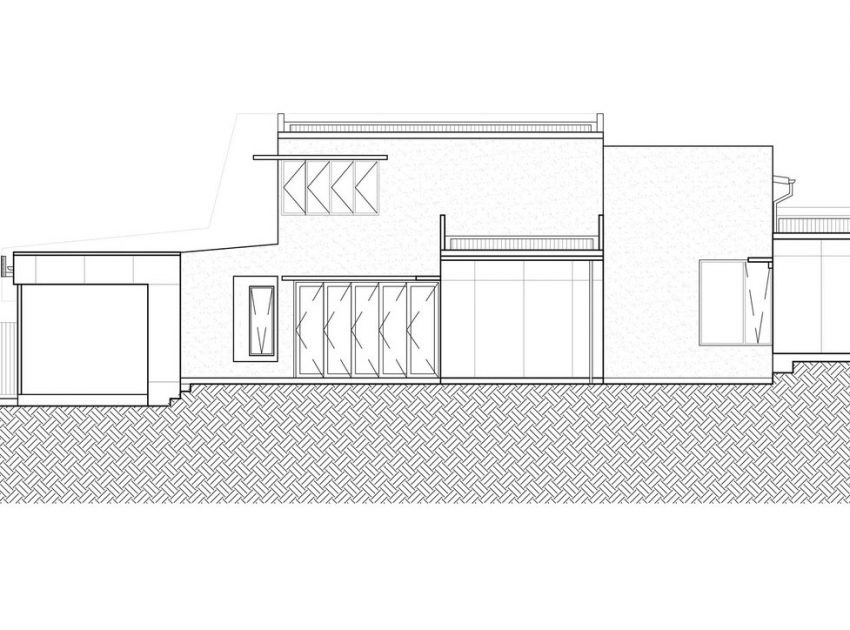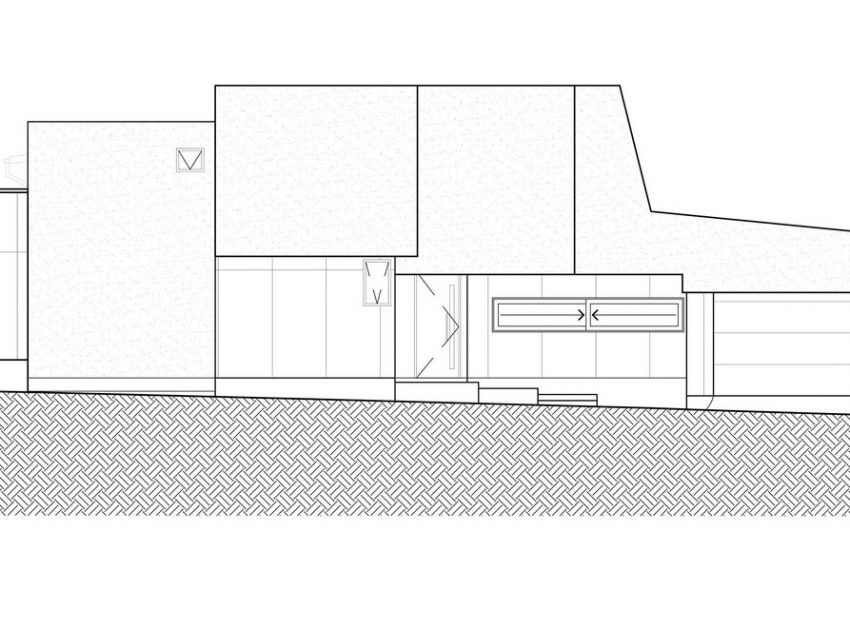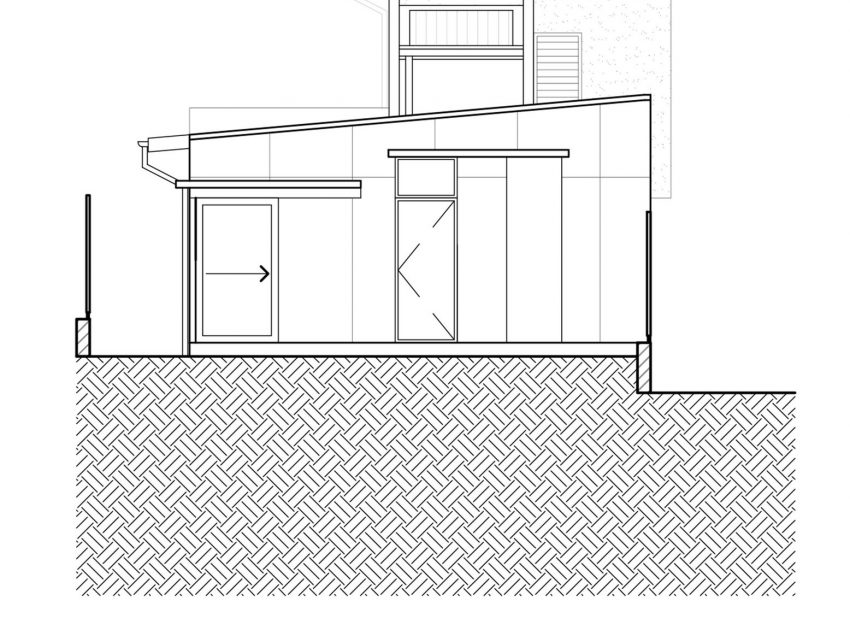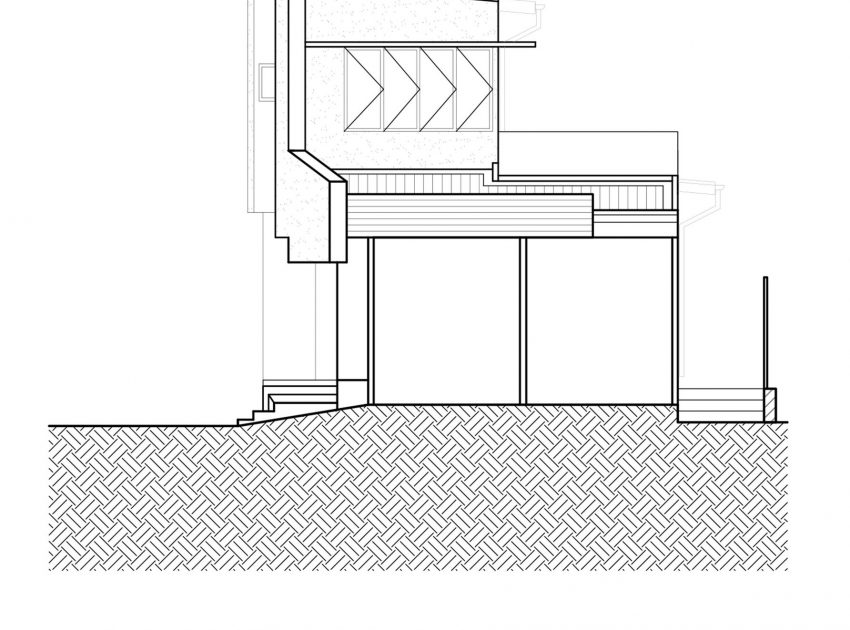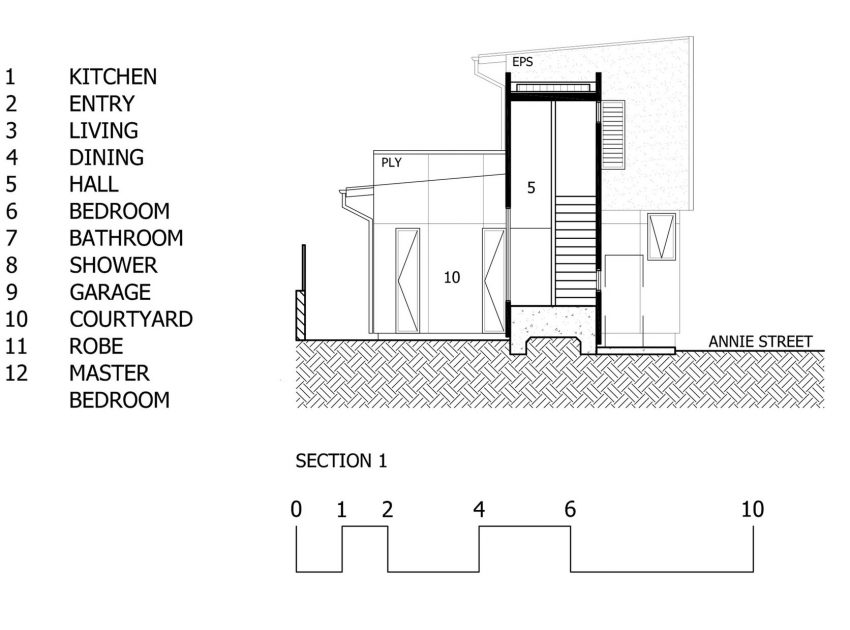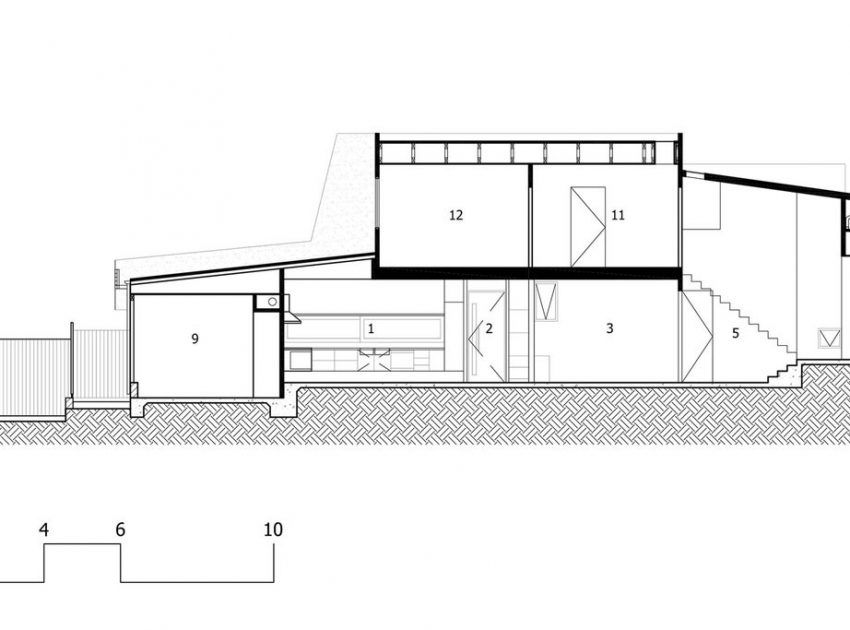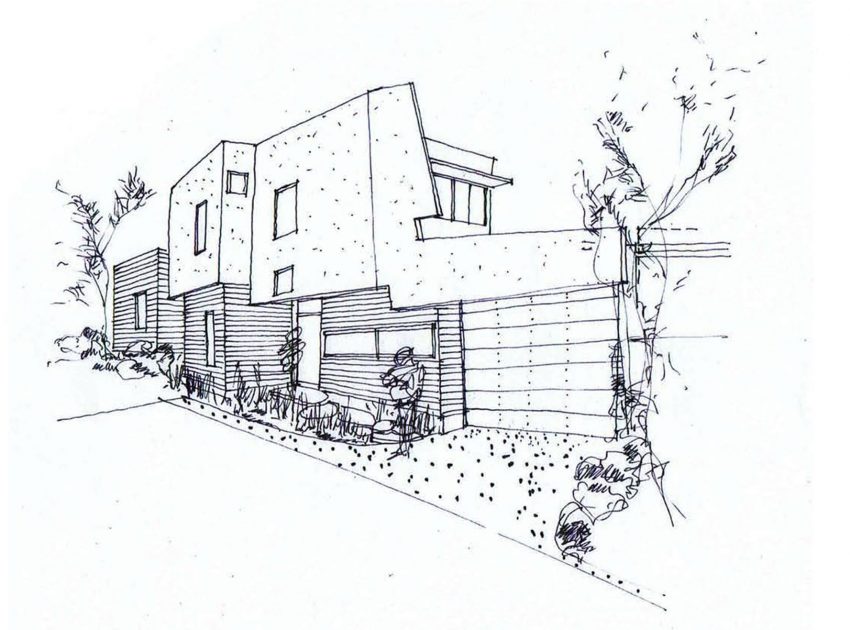 View the complete gallery