Manufaktūrų str. Penthouse by IDAS
Exclusive 120 sq.m. apartments on the top floor – penthouse. Through the windows, you can see the peaceful greenery of the Belmont Regional Park and the church towers of the old town of Vilnius.
Taking into account the concept of a penthouse, the plan structure of the house was also maintained – a particularly large space for family communication and two smaller bedrooms with junctions for private relaxation.
The master bedroom has a partially open bathroom, which is separated from the bedroom by an Italian sliding frame glass display case, and in the main part of the living room – kitchen – dining room, the stylistics of the penthouse is enhanced, and the industrial motif is given by the left cast concrete wall. Individually designed furniture reminiscent of concrete blocks was designed for her: a kitchen island and a TV cabinet.
The interior is warmed by natural wood floors, oak veneer cabinet furniture and extremely high-quality upholstered seating furniture. Artworks by Lithuanian artists and lamps by a Spanish designer became the finishing touches of quality and sophistication.
The Apartment Design Project Information:
Project Name: Manufaktūrų str. Penthouse
Status: Completed works
Project Year: 2022
Type: Penthouse
Area: 120 m²
Designed by: IDAS
Photos courtesy of IDAS & Simonas Linkevičius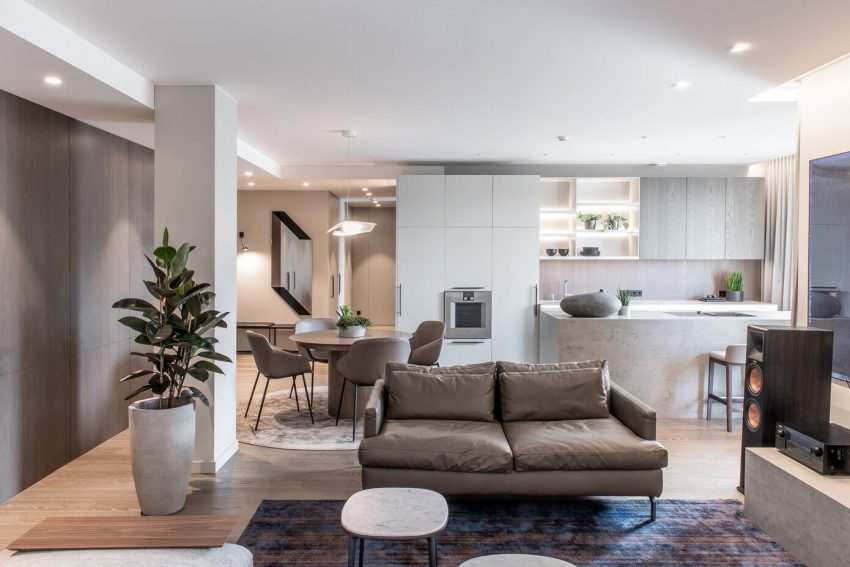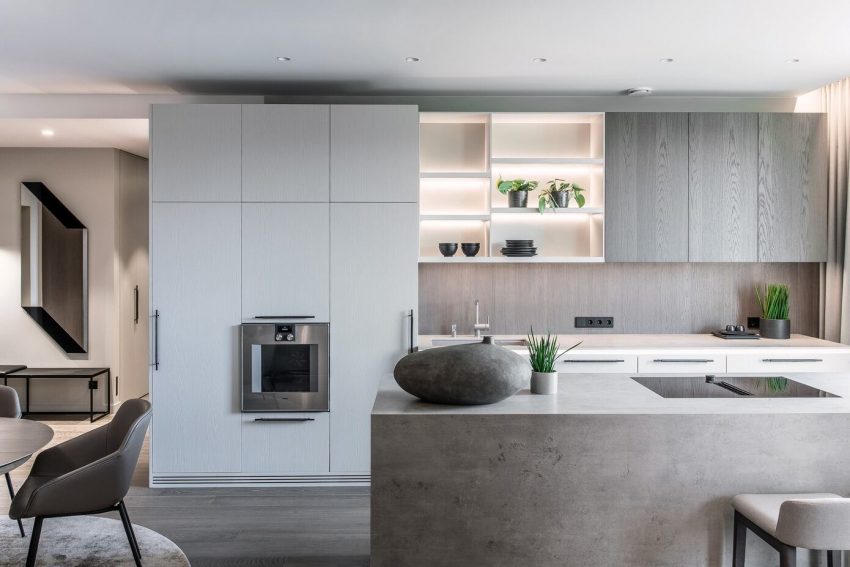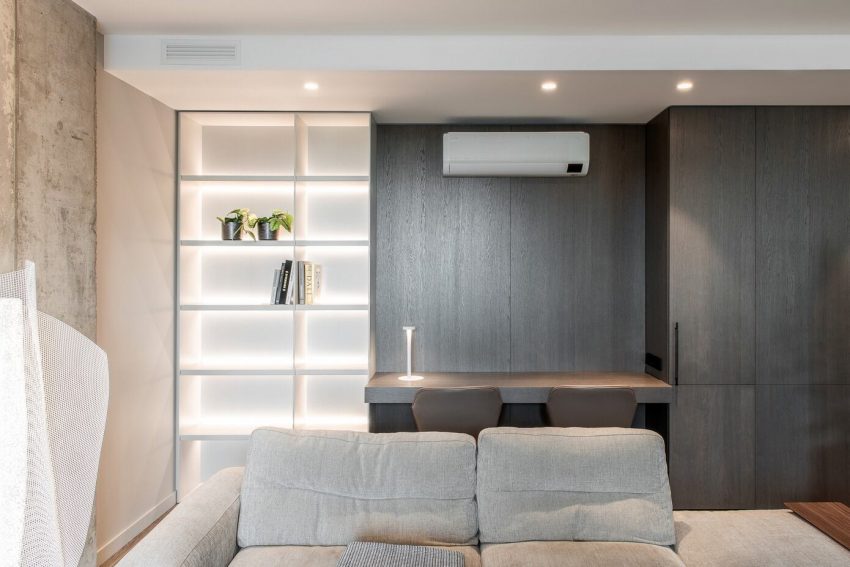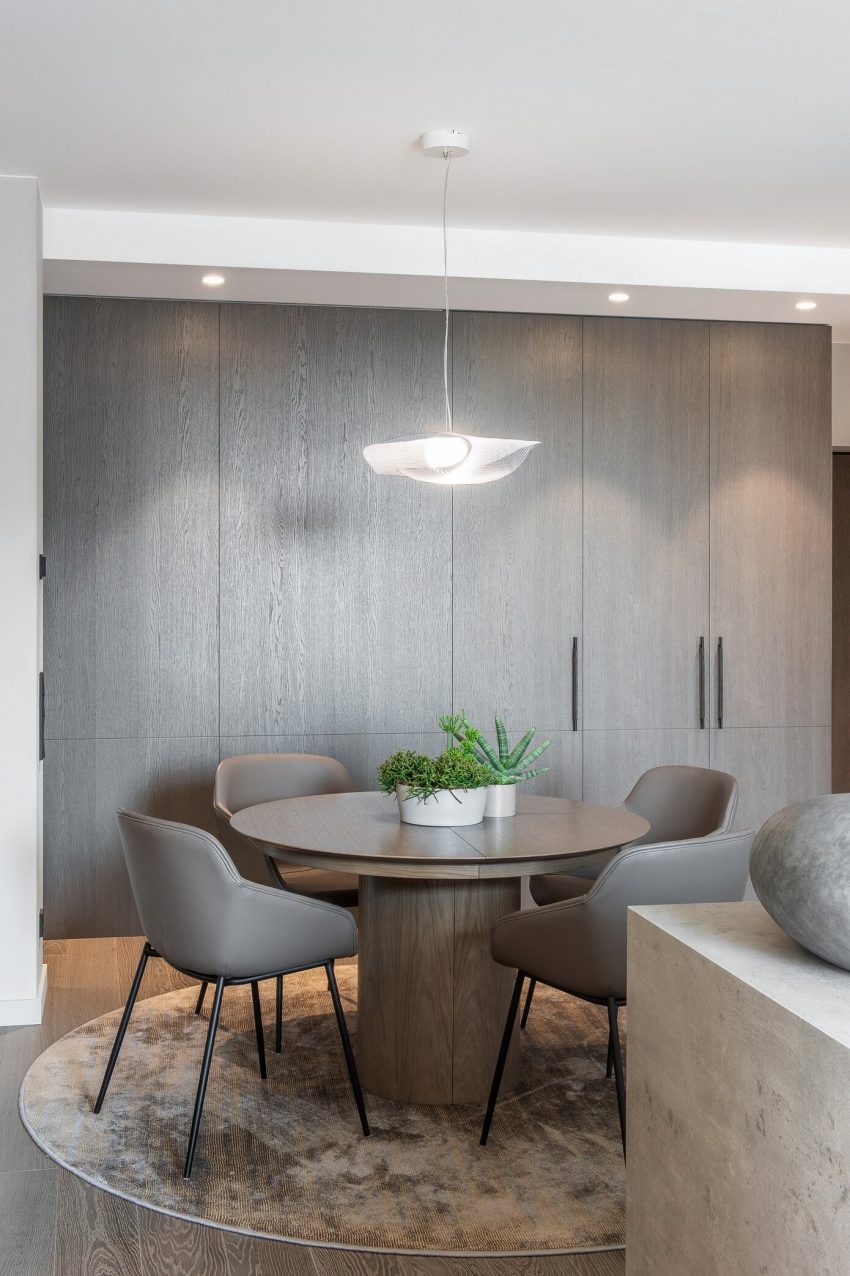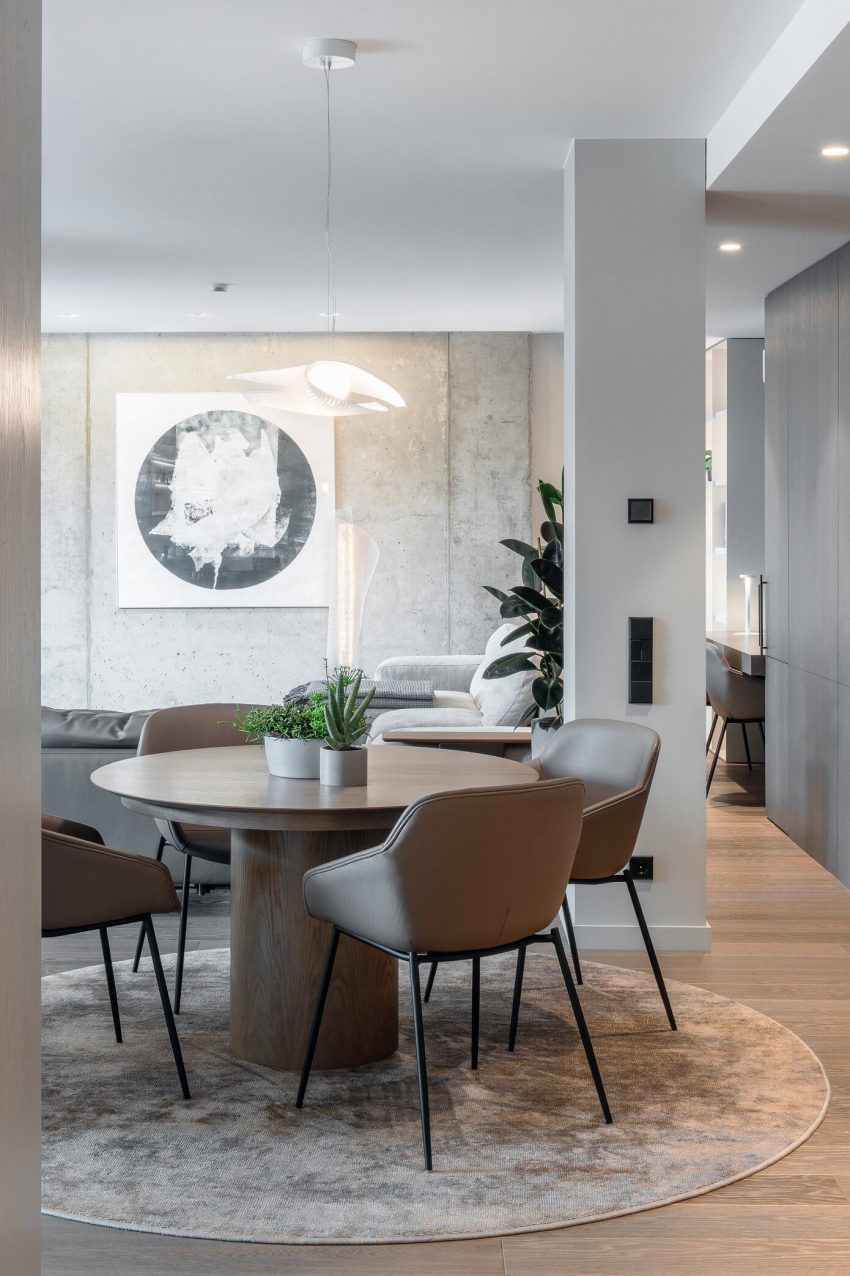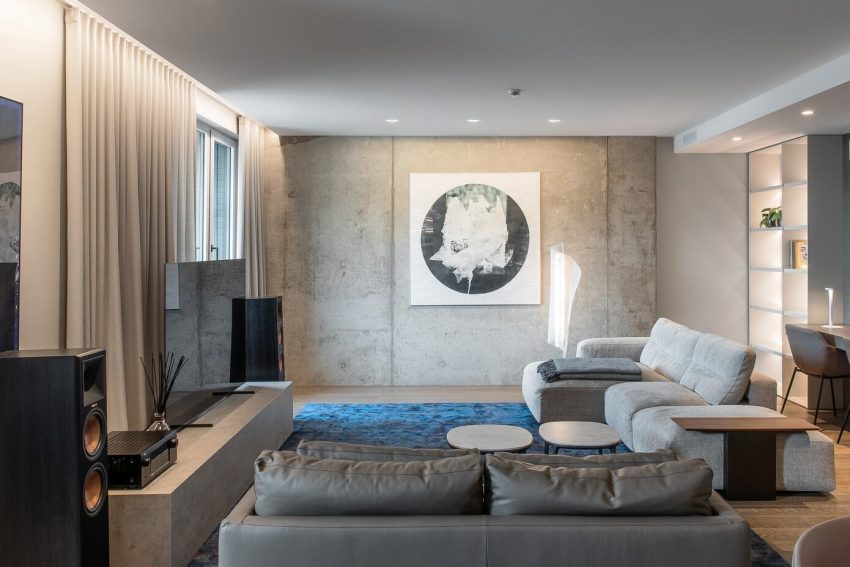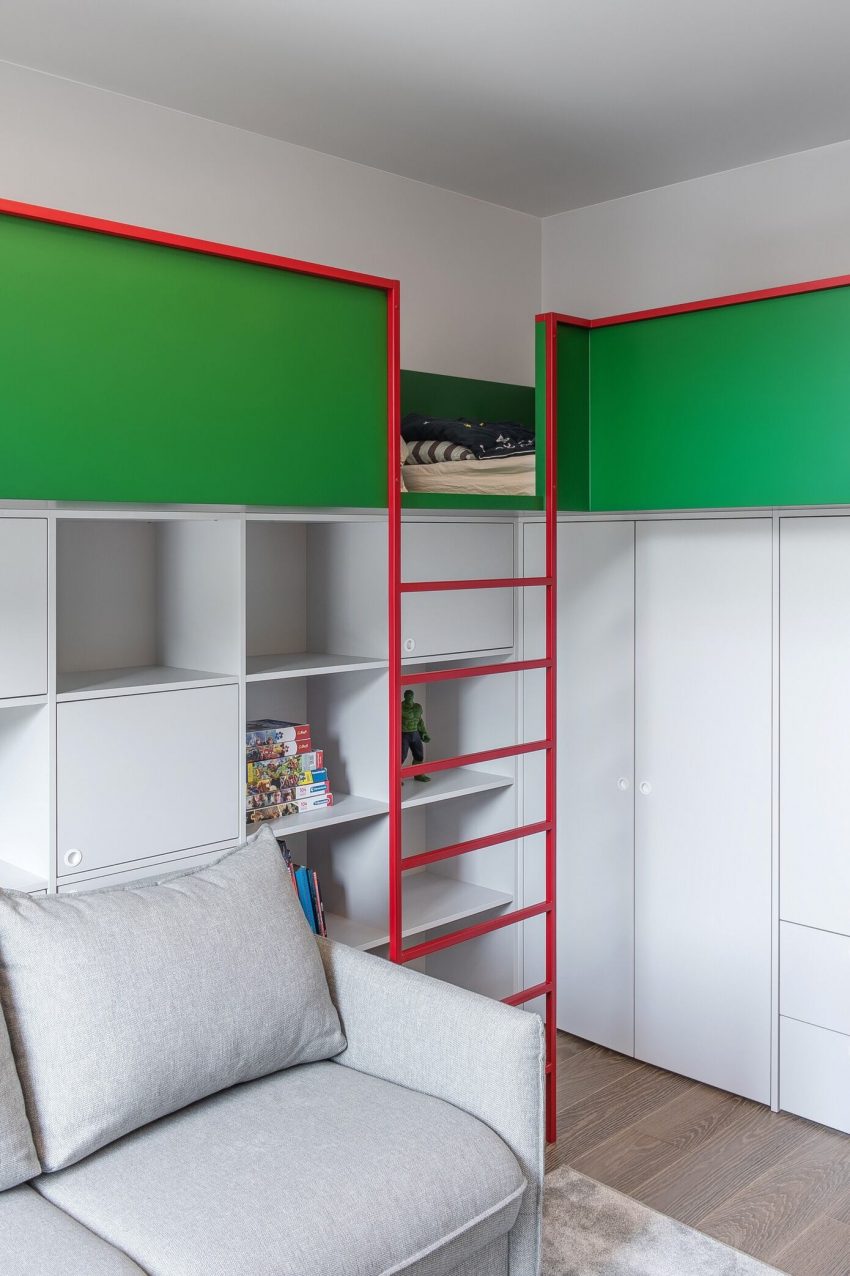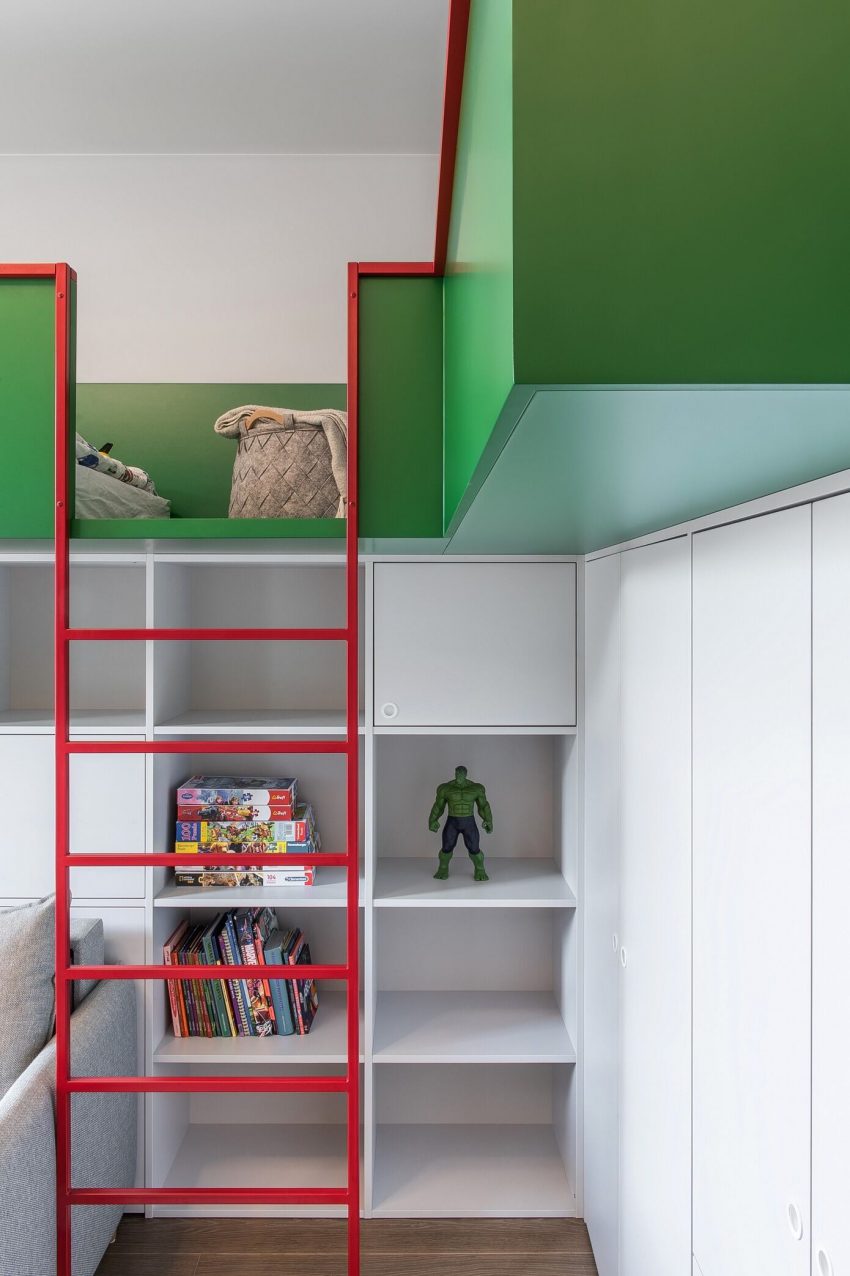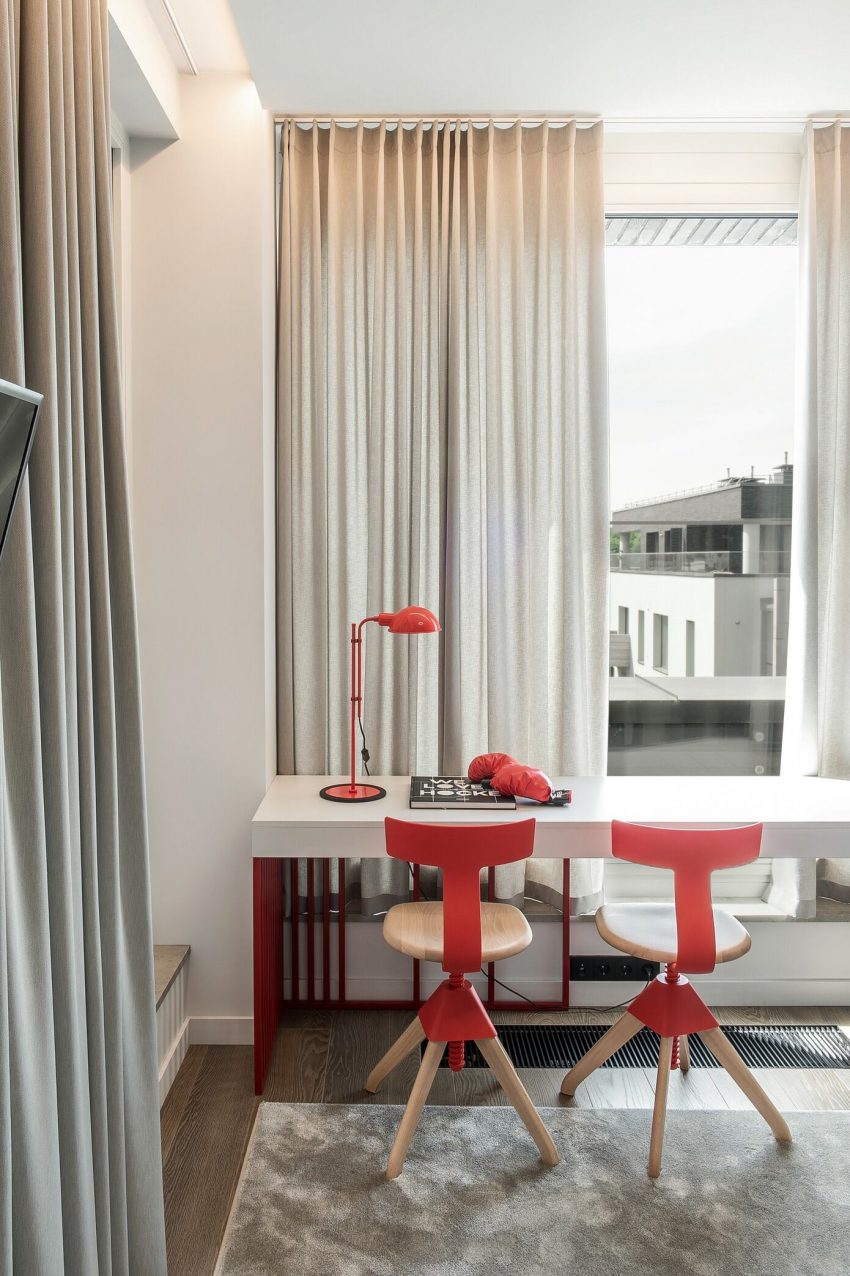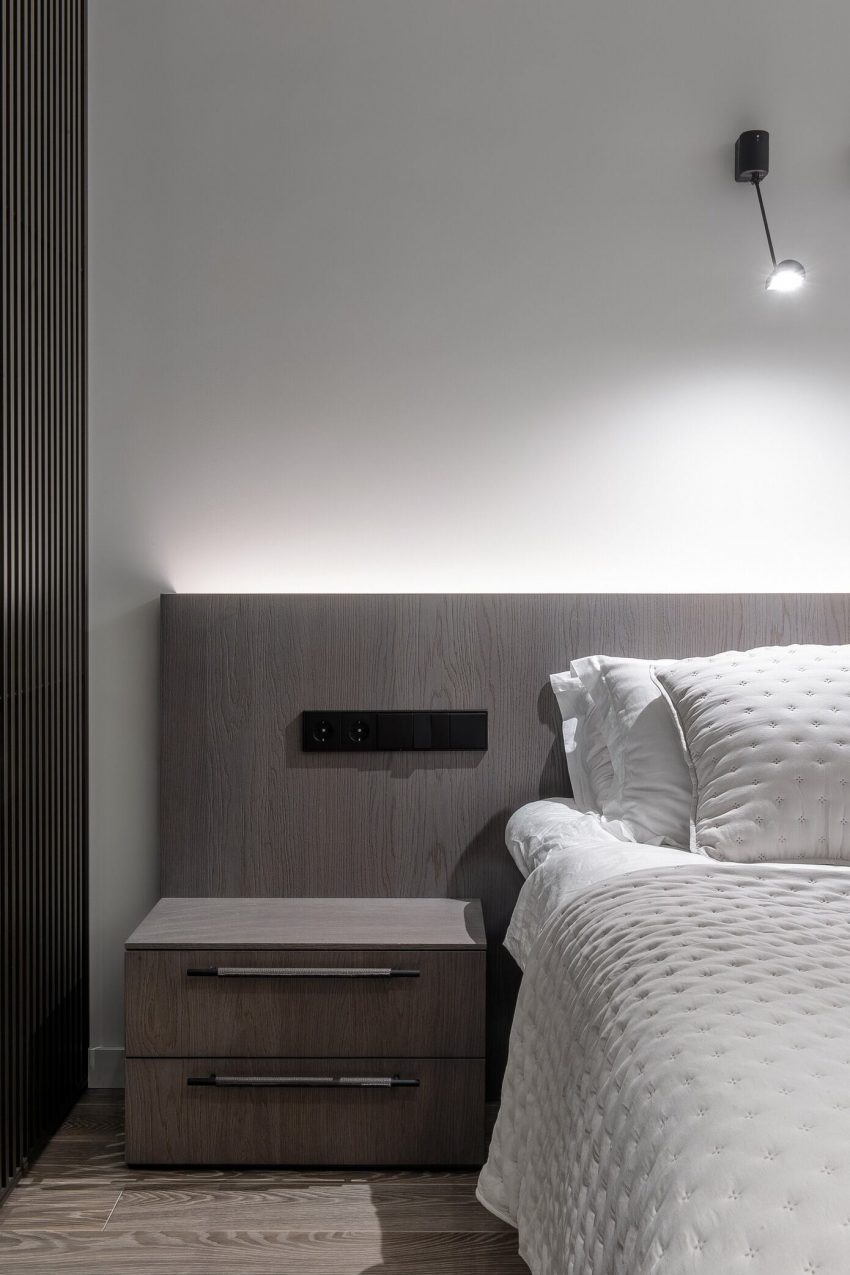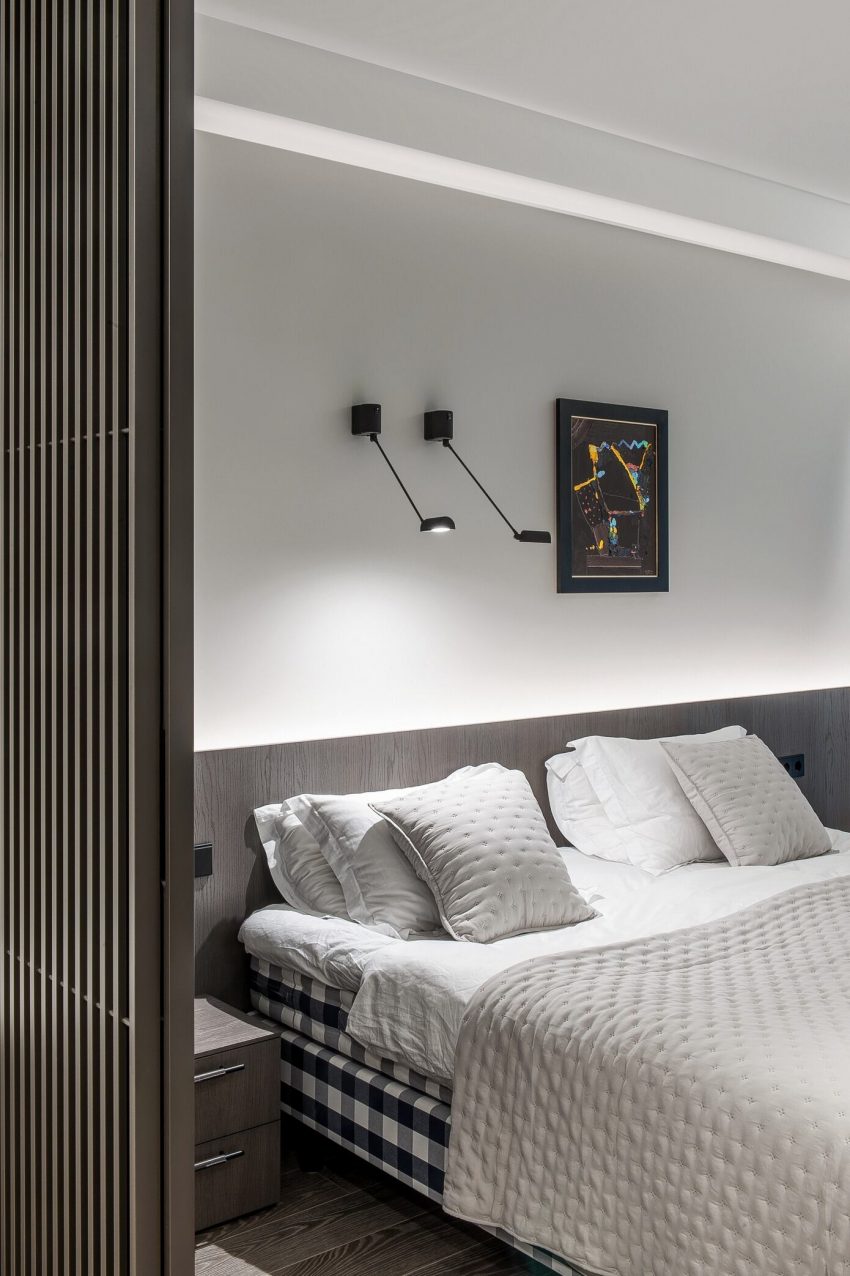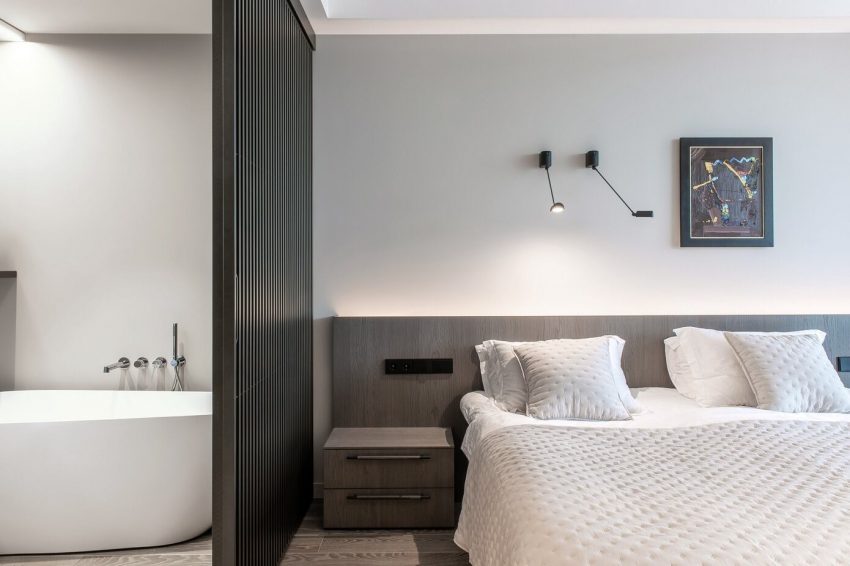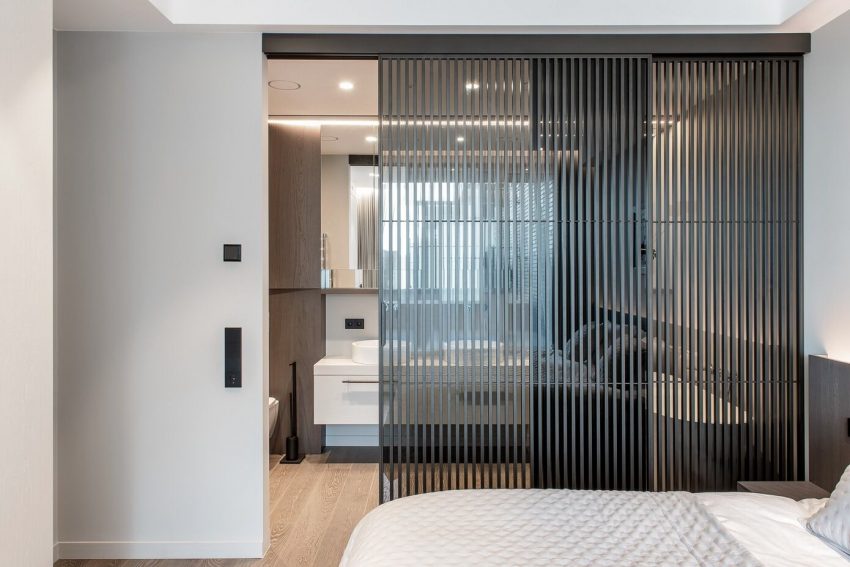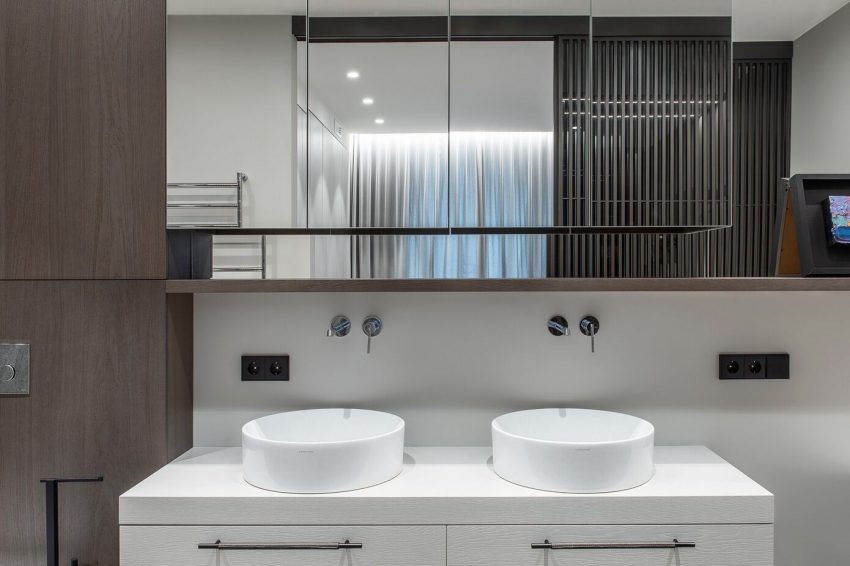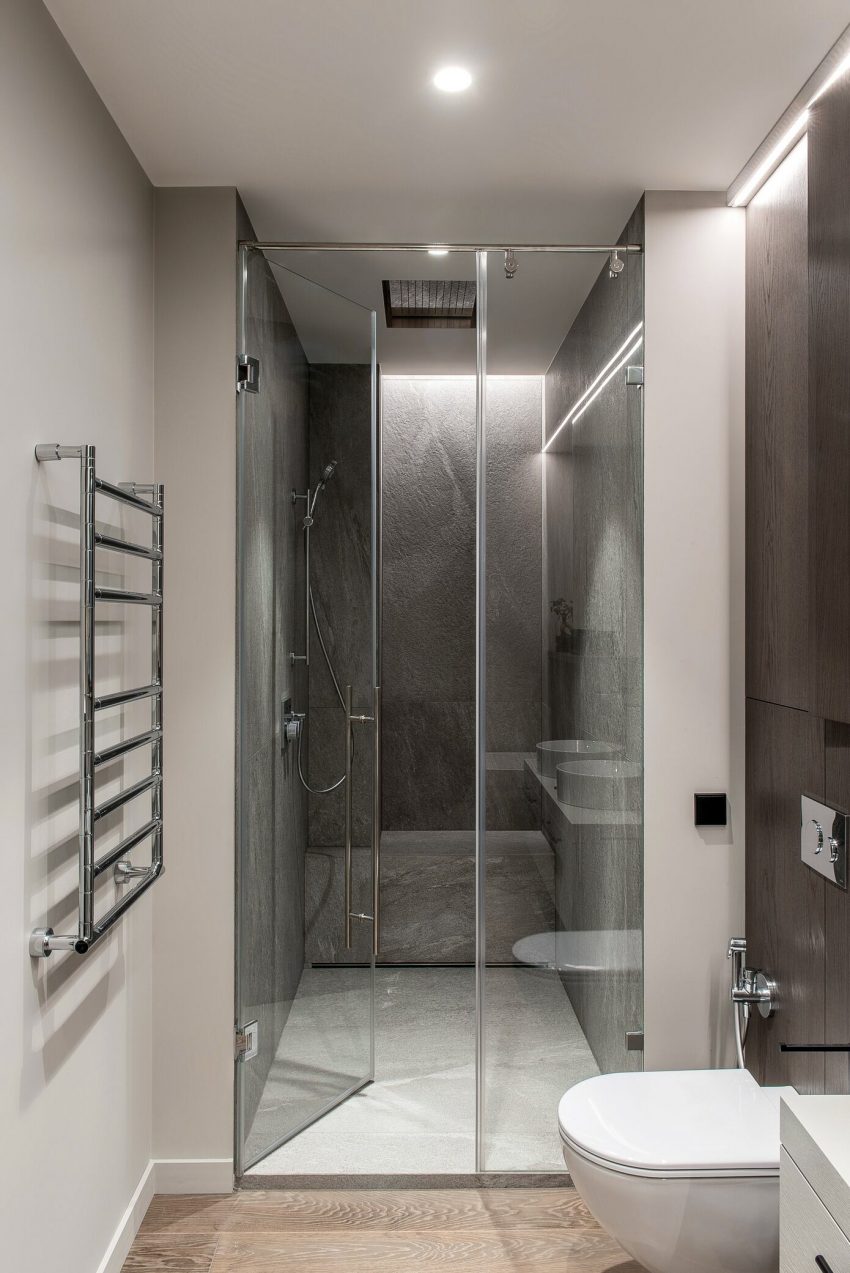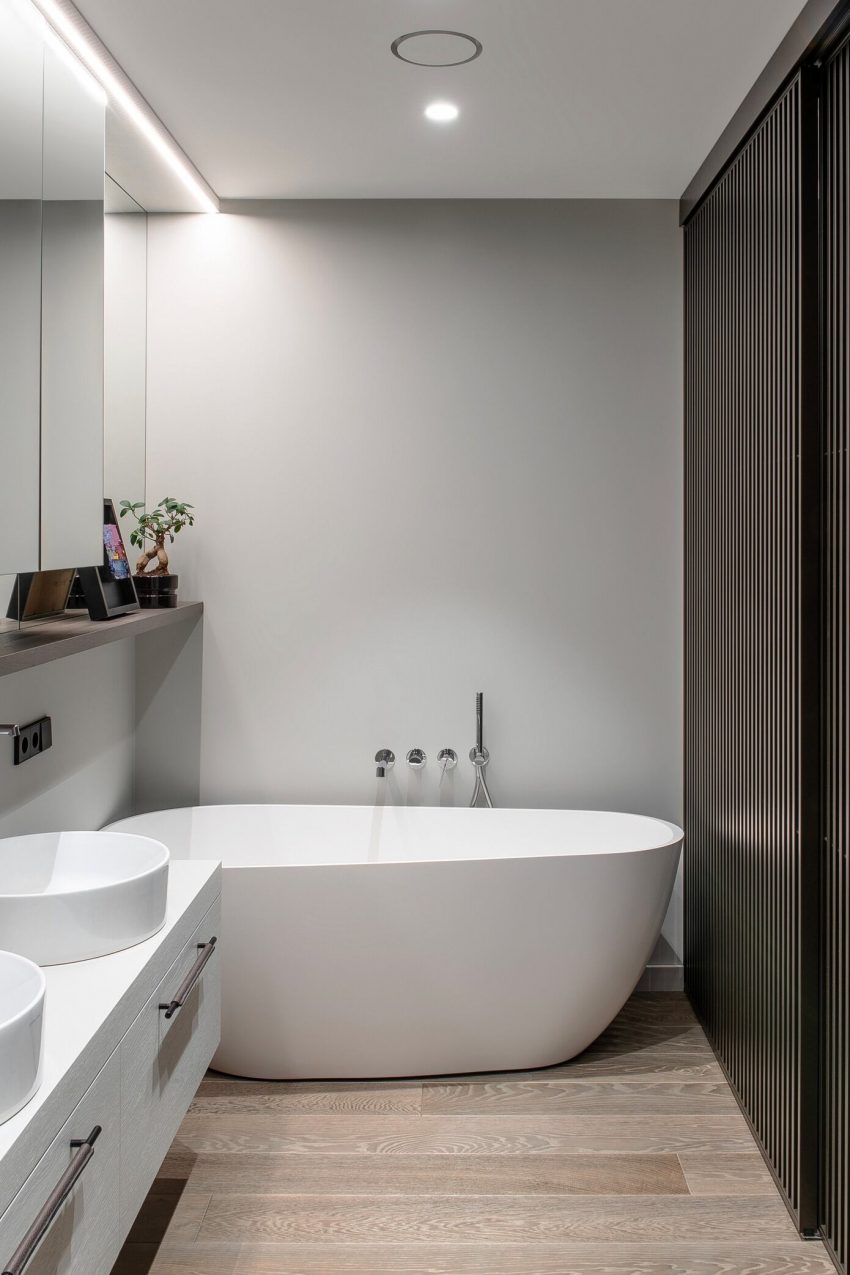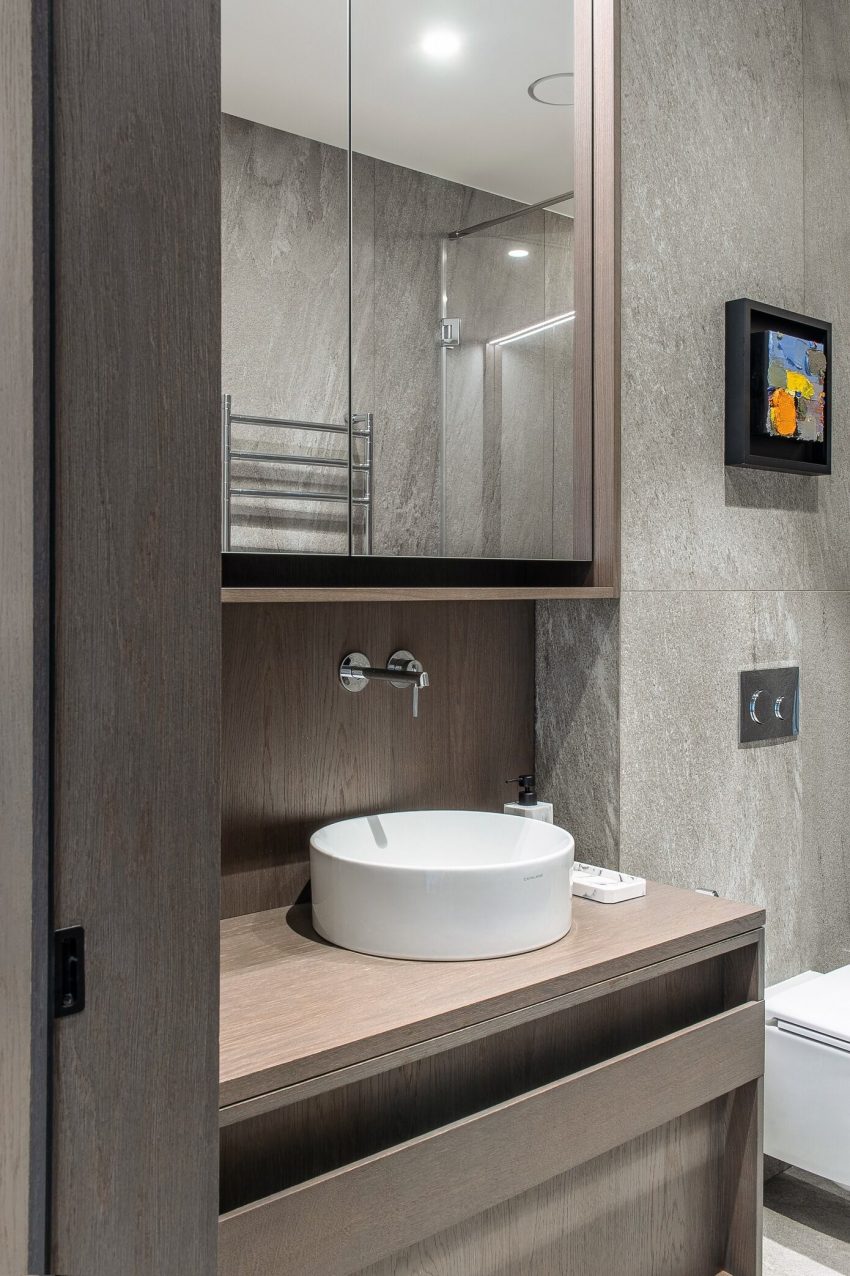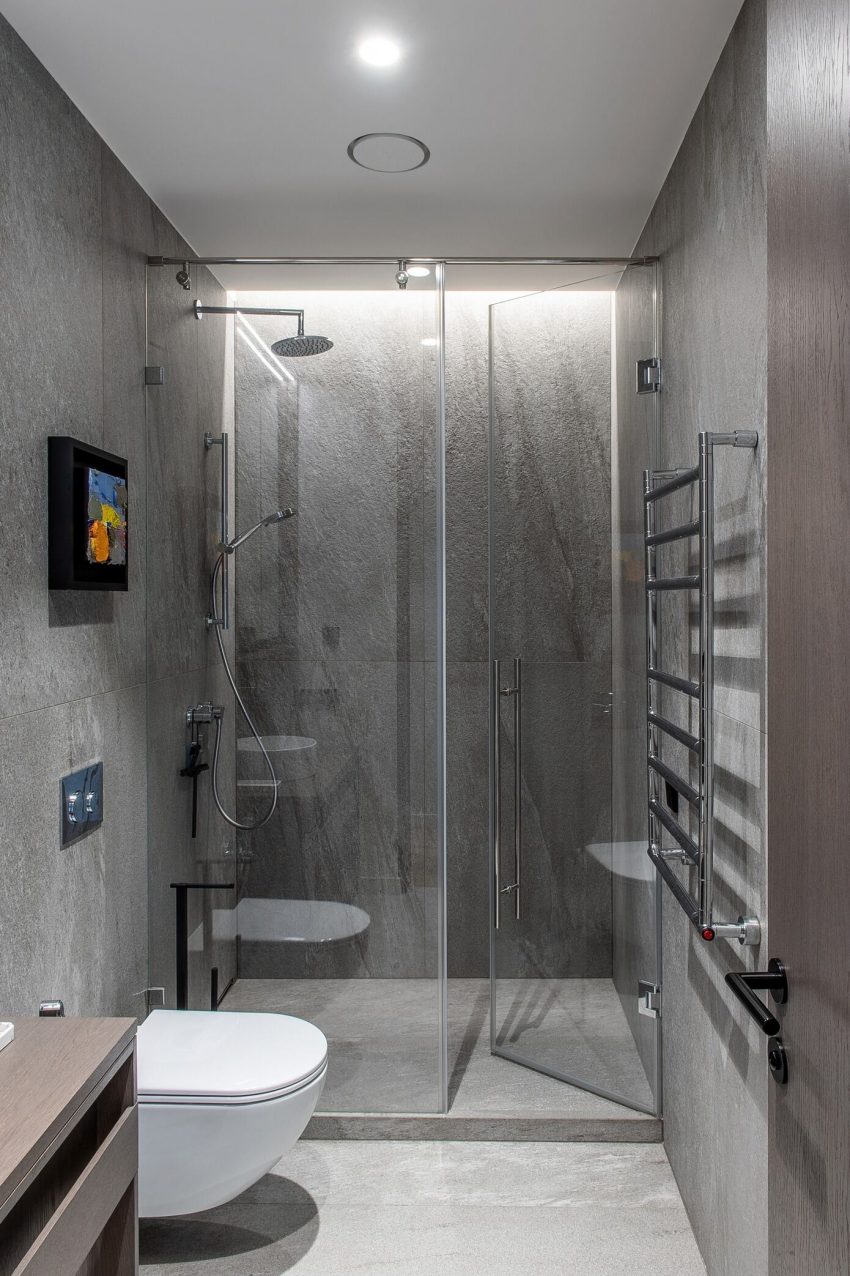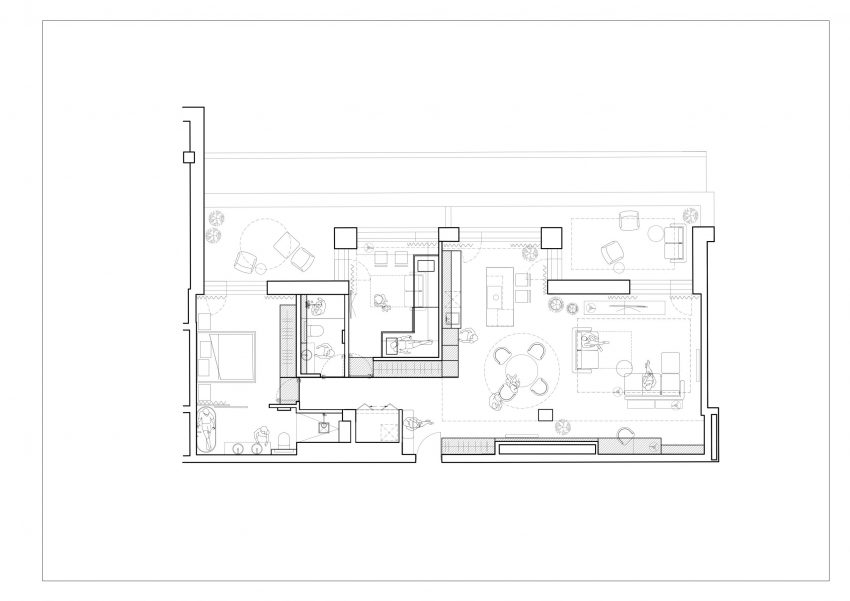 View the complete gallery