Casa T by Zaa Zanon Architetti Associati
The building, a single-family, single-story residence, is conceived as a single-material volume in which the exposed concrete structure is stated both externally and internally. Solids and voids alternate thanks to the large windows that frame the dwelling's garden: each room has its own overlook that ensures maximum communication between inside and outside.
The more private areas of the dwelling are more introverted while the sharing spaces open up to the outdoors through a slender metal structure where one can linger in the milder seasons.
A circular skylight zenithally illuminates the interior distributive leading to the different rooms of the house, diametrically dividing the sleeping area from the living area. From the point of view of materials, the building experiments with the use of exposed concrete with wooden texture obtained from slatted formwork that designs the interior and exterior surfaces.
The intervention, in continuity with the brick enclosure wall, although completely different in features from the surrounding buildings, has a modest height that fits well within the urban context in which it stands.
The House Design Project Information:
Project Name: Casa T
Project Year: 2020
Type: Concrete House
Main structure: Concrete and Glass
Area: 287 m²
Designed by: Zaa Zanon Architetti Associati
Photos by Zaa Zanon Architetti Associati & Marco Zanta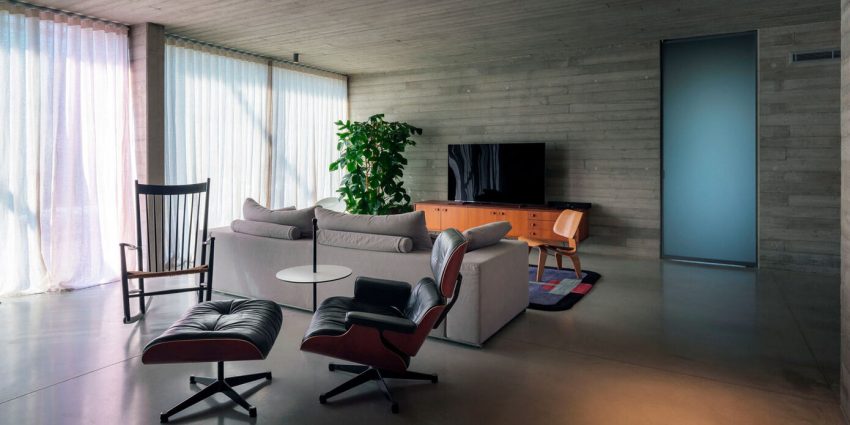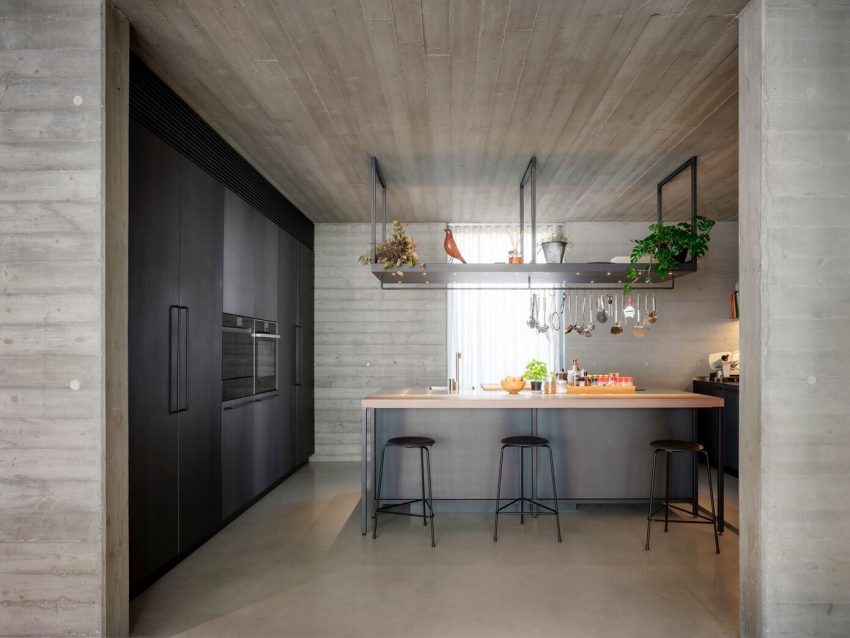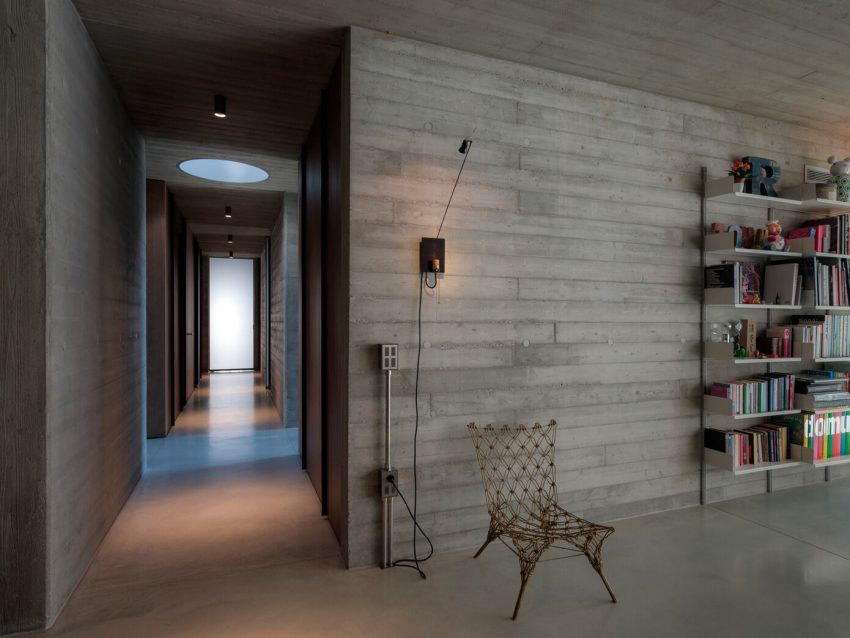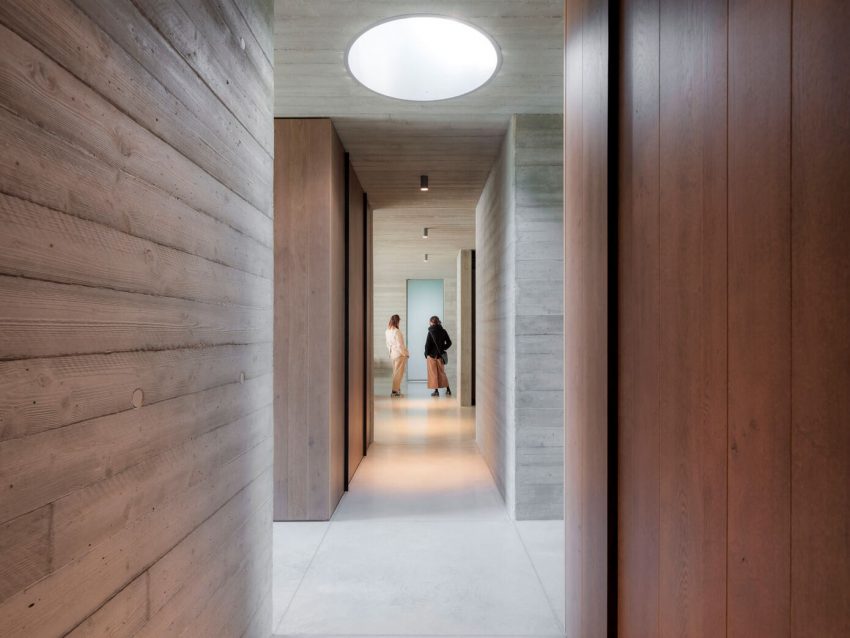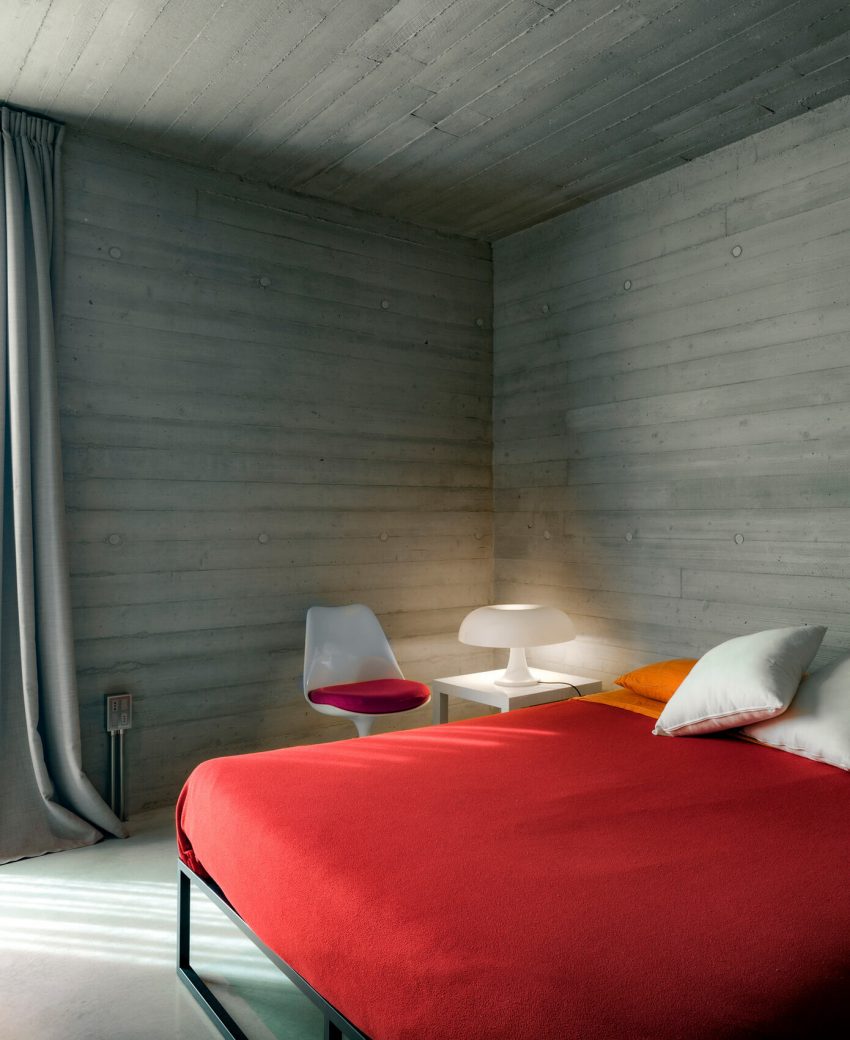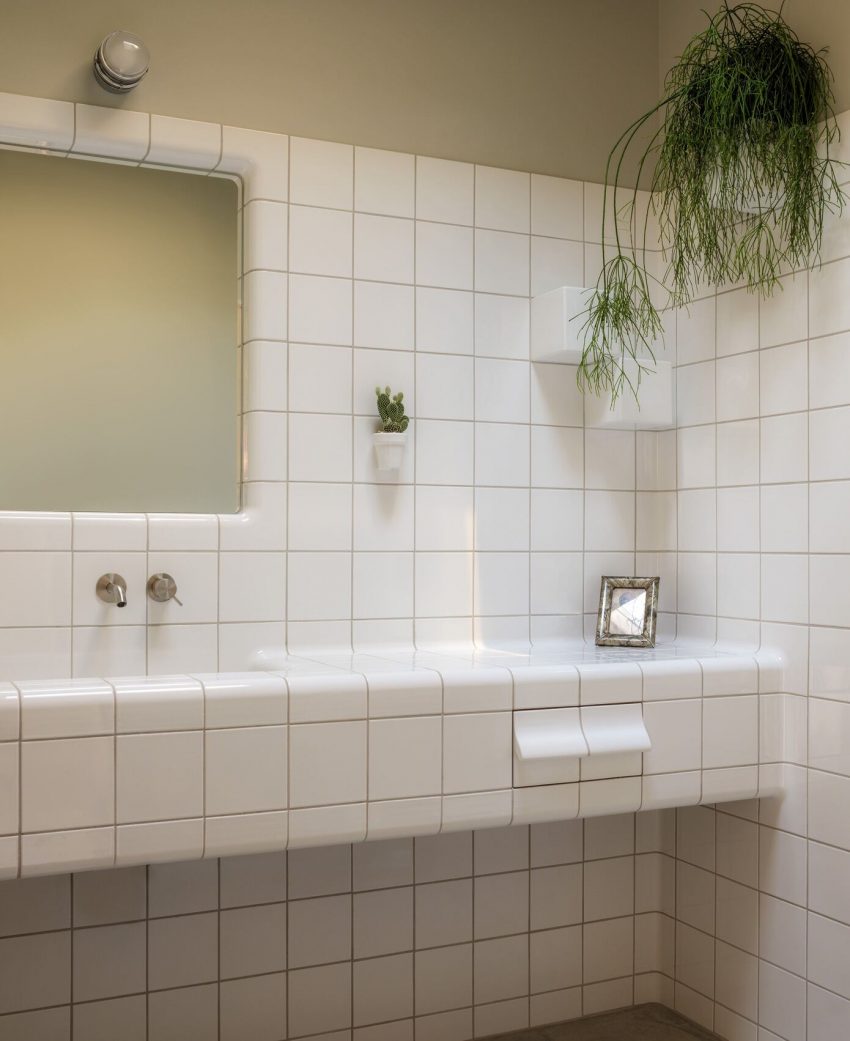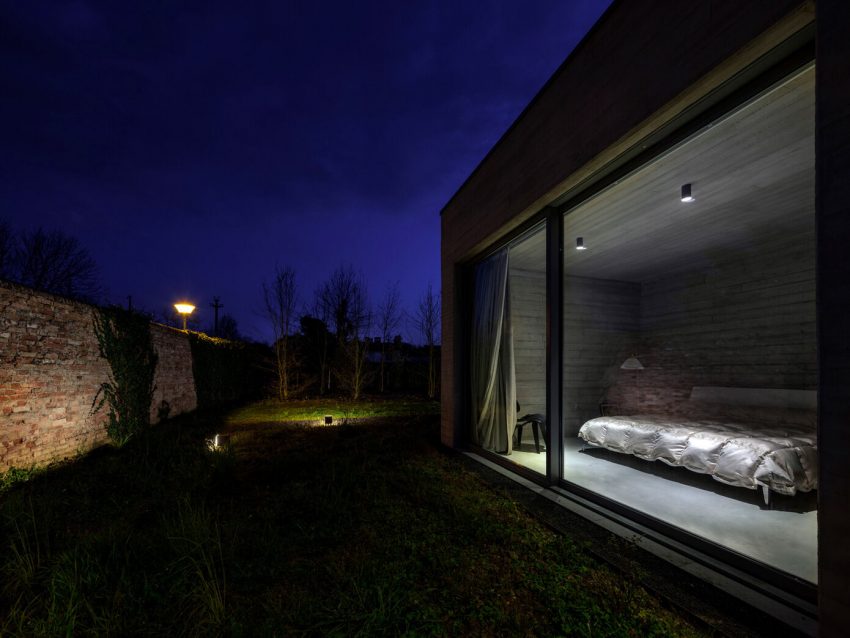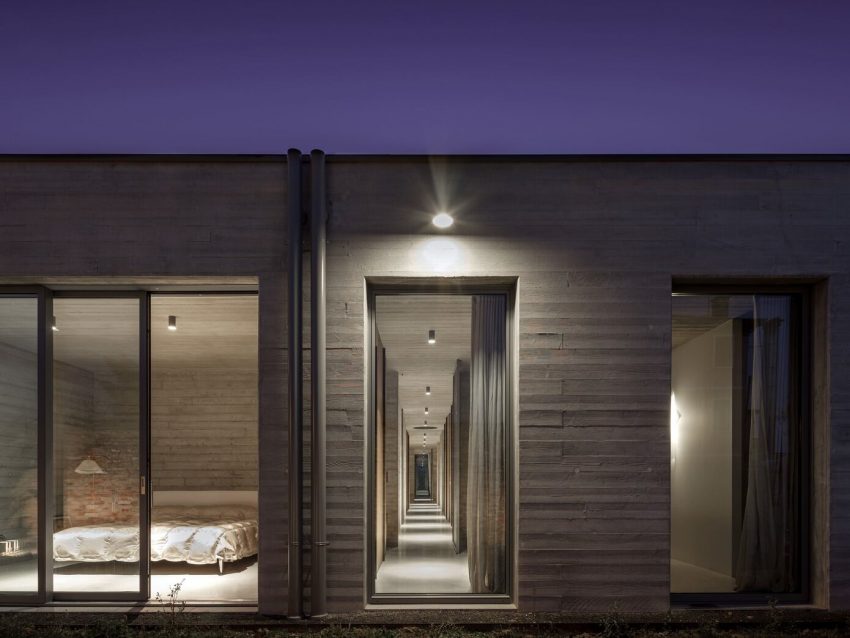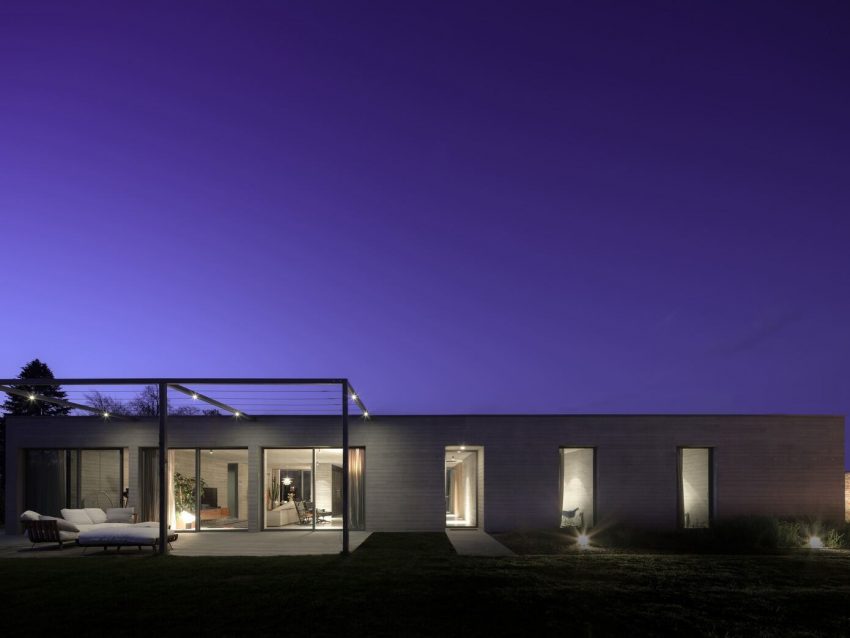 View the complete gallery