Appartamento T by Arkham Project
"The renovation of an apartment for a single person is radically resolved with the insertion of a volume, a black parallelepiped covered in satin aluminum, which divides the spaces by incorporating bathrooms, wardrobes, structures and systems.
The use of wall partitions was avoided: the necessary divisions between the bedrooms and the living room are entrusted to full-height windows with retractable frames, which allow the eye to sweep across the entire apartment without interrupting the continuity of the central block; the natural light is thus uniformly reflected from the metal walls and the white ceiling while in the evening the effect is reversed by the artificial lighting, concentrated linearly above the block.
The result is an abstract and at the same time sensual space, where normal daily activities give life to a continuous domestic "staging". The Corian shower shared between the two rooms and the kitchen block that re-proposes the theme of the satin-finished metal bar in the negative.
The terminal part of the block towards the living room and the terrace is sectioned to create a small room for storing and listening to music, an intimate cave completely covered in black MDF in stark contrast to the extroversion and brightness of the other spaces. After all, the usual temptation to rely on a single object, which incorporates everything.
Products: KITCHEN and BAR collection by CEA Design."
Photos by: Arkham Project & Marcello Mariana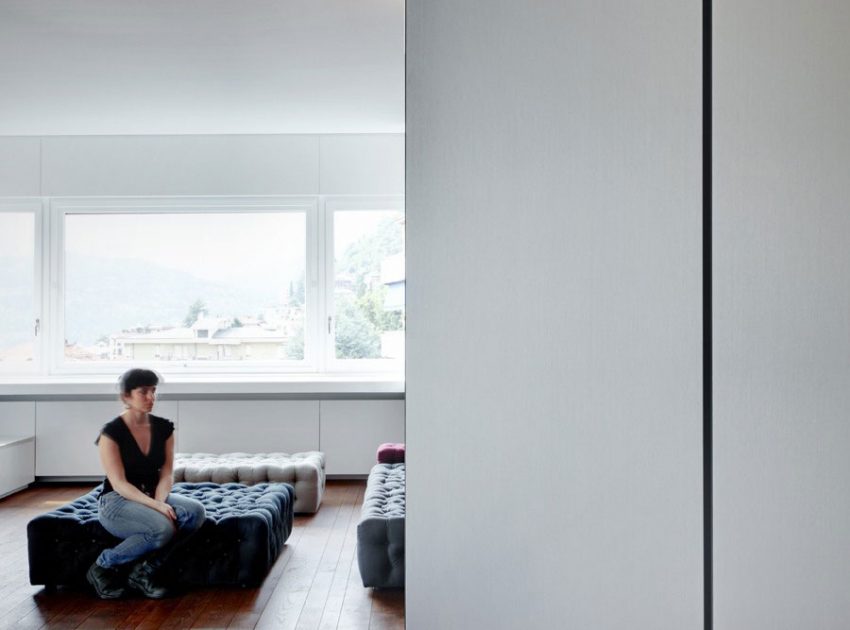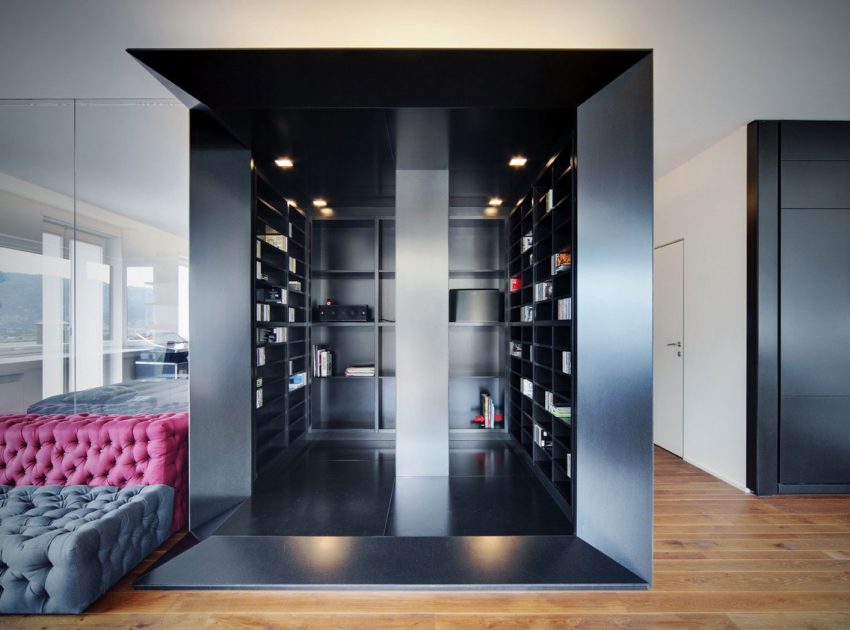 View more: A Stylish and Colorful Apartment in a High-Rise in Taipei, Taiwan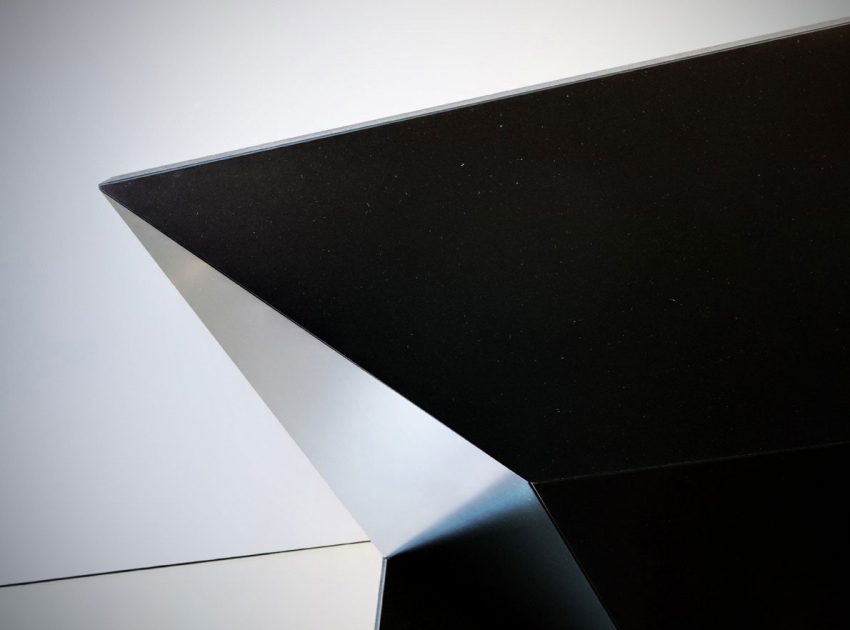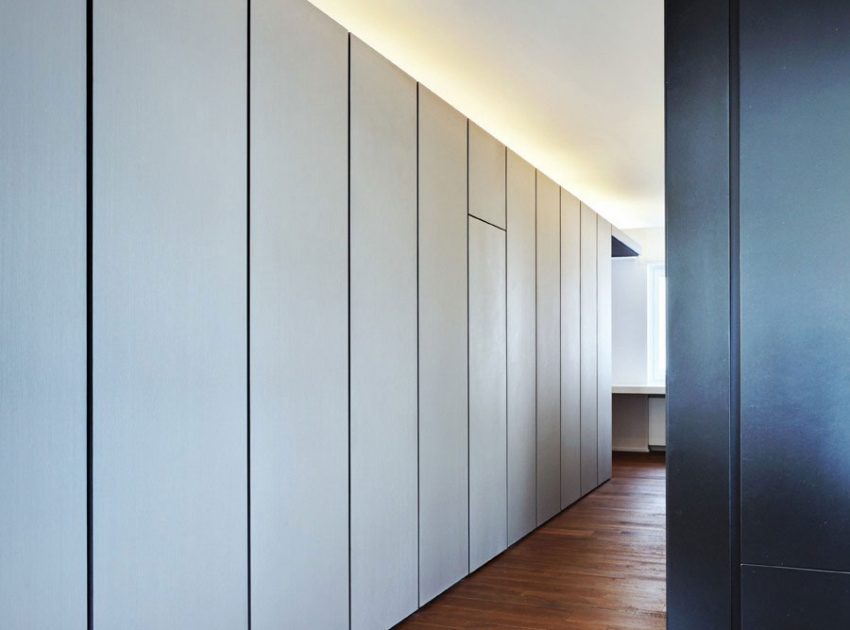 Related: An Elegant Contemporary Apartment with Multifunctional Furniture in Venice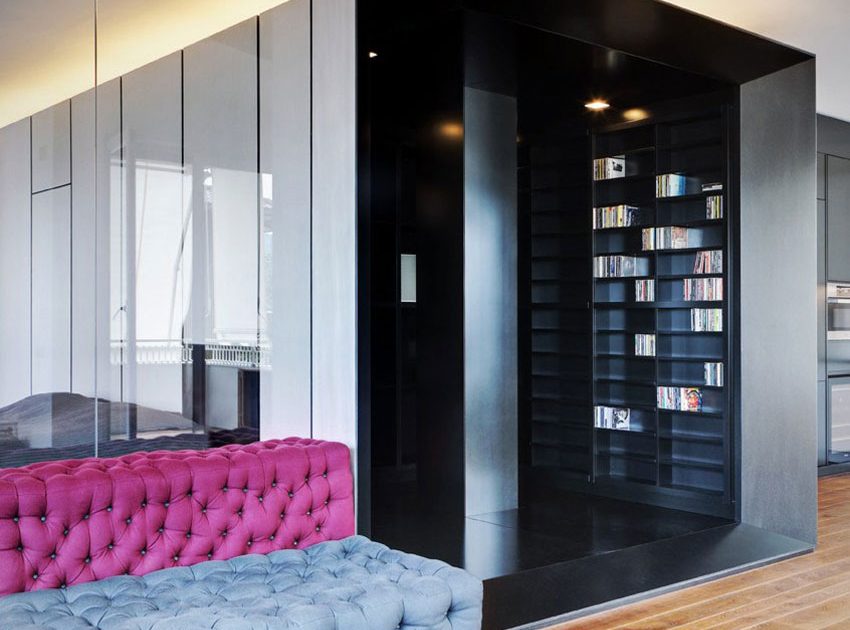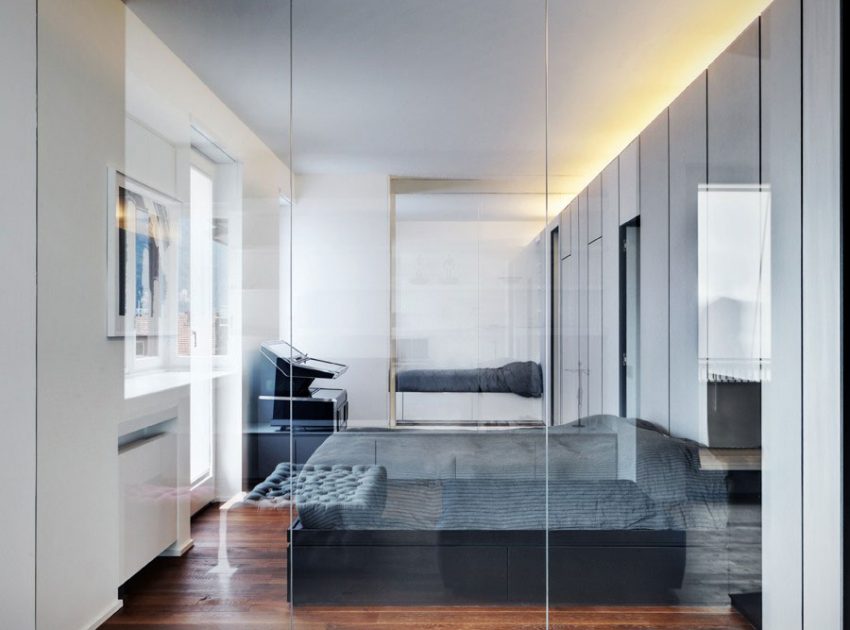 Here: A Bright Modern Home with Pop Art and Scandinavian Style in Kiev, Ukraine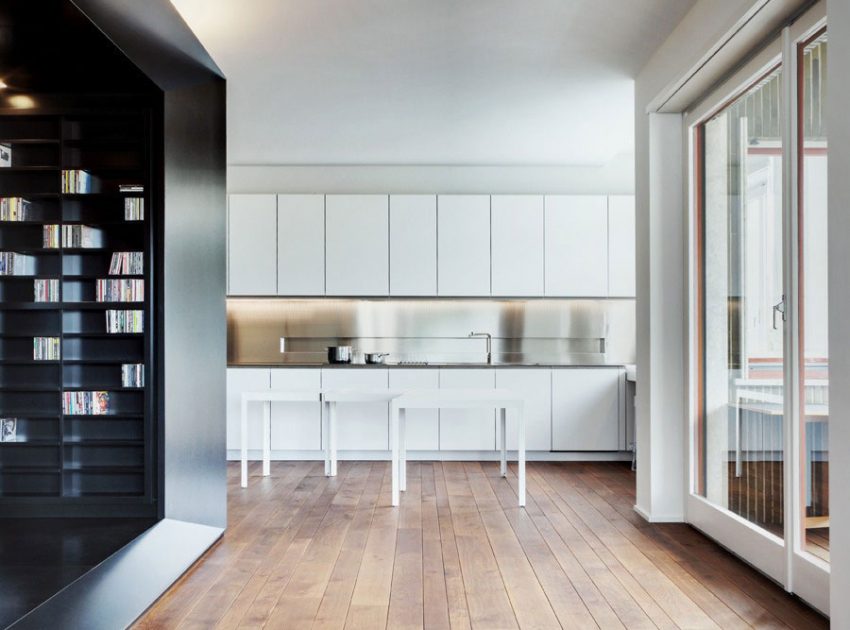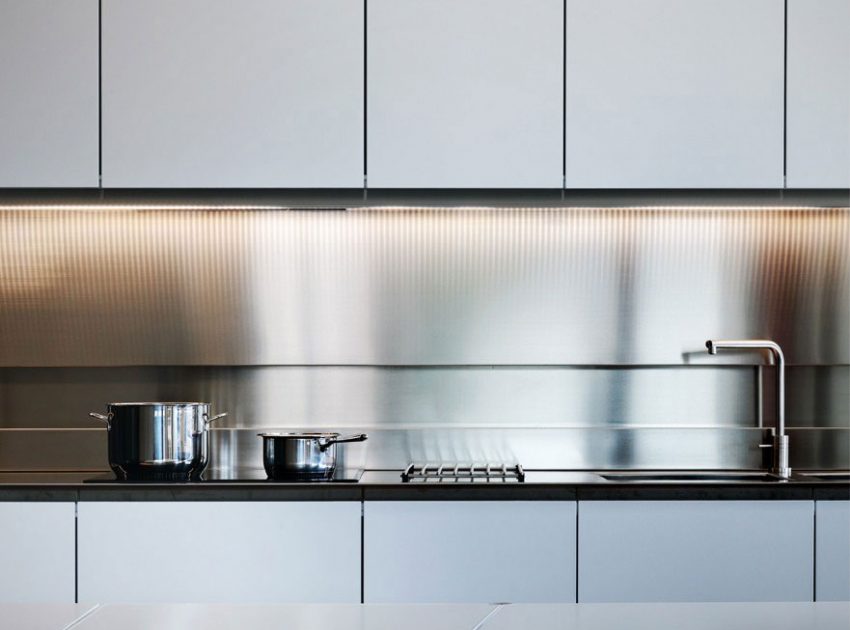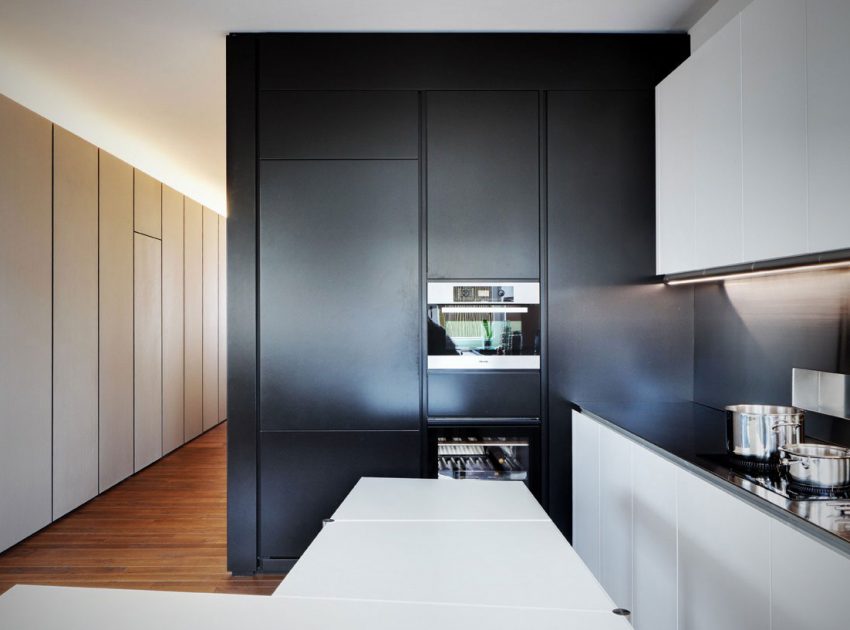 Read also: A Luminous and Functional Tribeca Loft for a Photographer Full of Natural Light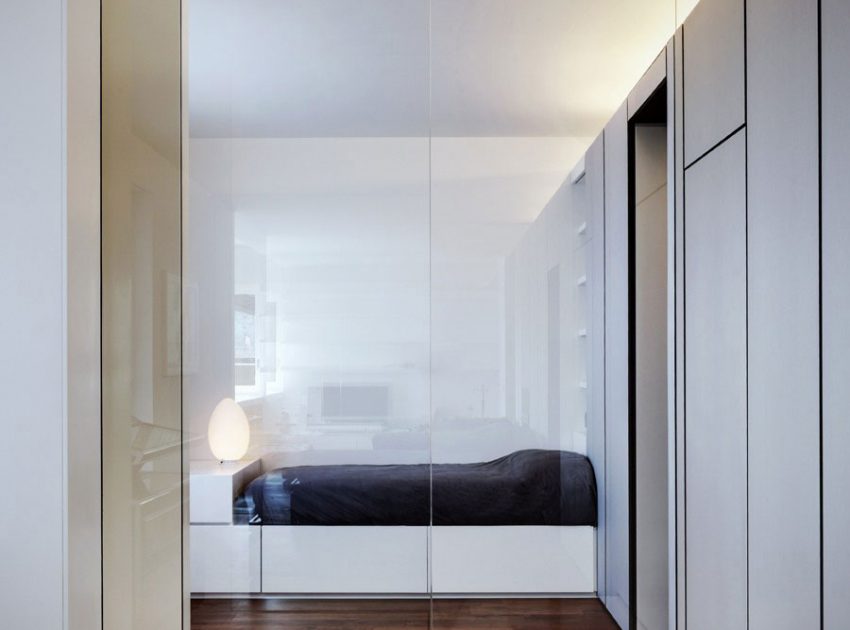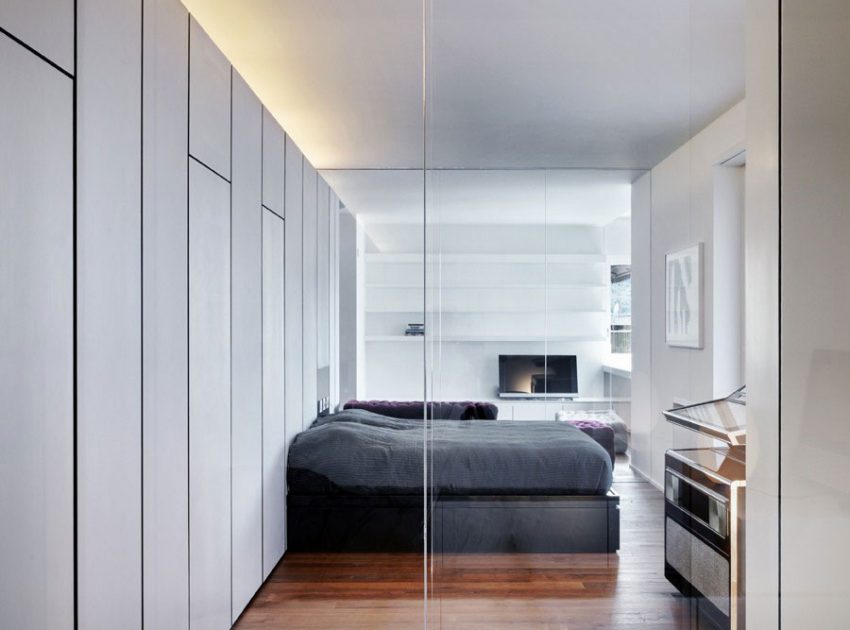 Next: A Light-Filled Contemporary Apartment with Lots of Open and Semi-Open Space in Mexico City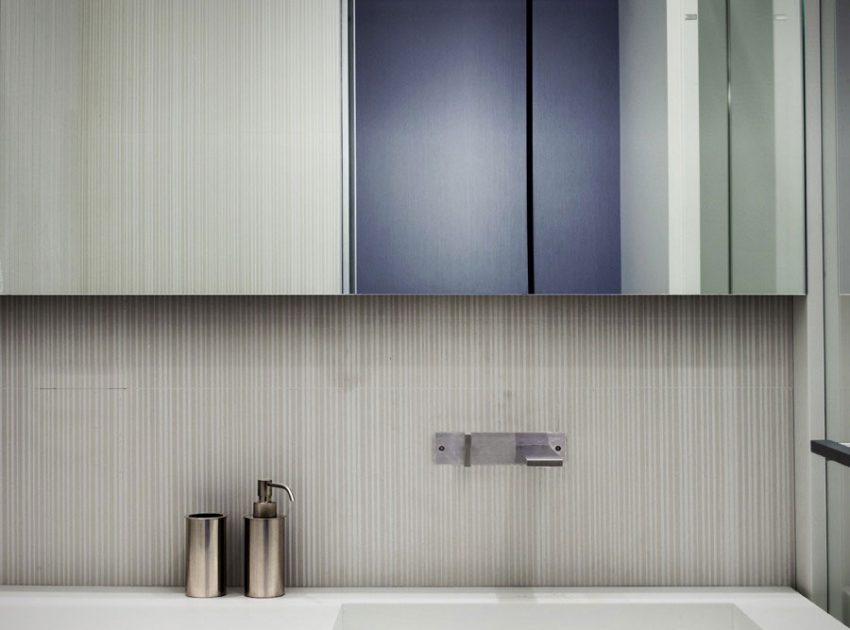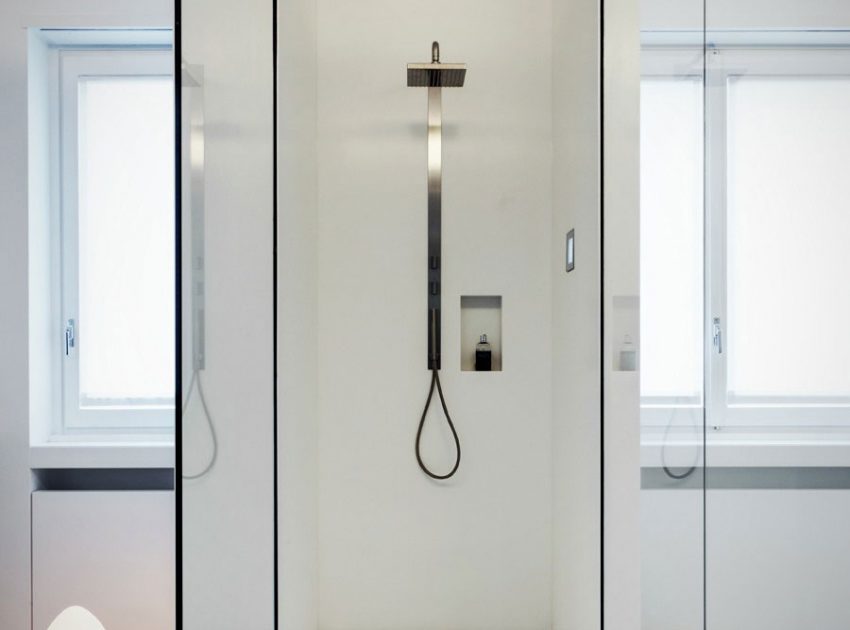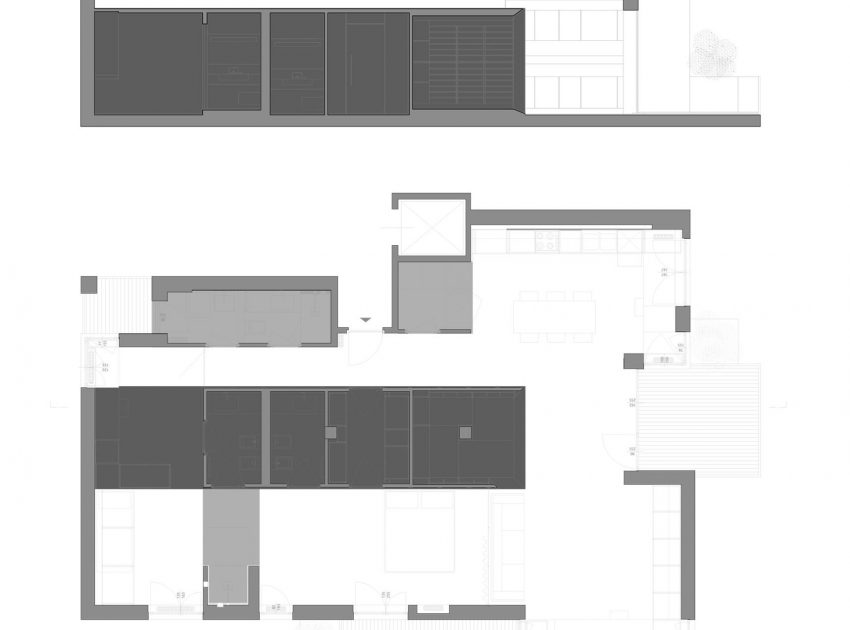 Check out: Luxury Modern Penthouse with Spaces Full of Natural Light for a Single Owner
View the complete gallery