Houses at 1340 by office of mcfarlane biggar architects + designers
"The Houses at 1340 are a set of three, modern, turnkey homes in North Vancouver designed by mcfarlane biggar architects + designers (omb) for Harbourview Projects. Harbourview wanted to increase the density from the one, past-prime family home on the property, and to maximize the site's unique characteristics: its unobstructed city views to the south and lush ravines — long-admired by Harbourview's principals — to the north. They also wanted to gear the project towards a buyer who wants to partake in North Vancouver's active lifestyle and natural amenities, as well as someone who wants a contemporary design — to stand apart from the typical, north shore bungalow — but without the hassle, cost or time commitment of a custom commission.
Because there was no specific homeowner to create for, the team drew on their own experiences, interests and desires — as though they were the perspective buyers themselves. The team set the homes up to accommodate the challenges and joys of contemporary life, by facilitating a growing, ever-changing family. They also arranged the homes to maximize privacy, creating a feeling of peace and seclusion within the broader, busy urban area.
omb set up the approach to the house to showcase the uniqueness of the aesthetic. Turning down a quiet cul-da-sac, the three identical homes, all clad in shades of grey, step along the sloping lot, resonating with the surrounding greenery as well as the nearby bungalows. From the street, two-vehicle carports with attached coach houses screen in an interior courtyard and create a sense of privacy on the ground floor. The massing of each home's second level also plays with privacy. The upper level balconies are recessed within wrap-around enclosures, distinctive forms that are visible from the street, but which block out the site of the neighbours from within.
For the interiors, omb devised floor plans for a multitude of modern living arrangements. Visiting relatives or long-term guests can stay in the coach house, which has a sleeping area. The basement, with a separate exterior entrance as well as interior stairs, also has a long-term guest suite, with its own bathroom and kitchen — ideal for a nanny or live-in care giver. Grandparents who don't want to deal with stairs can stay on the main floor, which has three additional bedrooms and two full bathrooms. The main floor also has a north-facing family room with its own access so that it can turn into an office with separate, at-grade access.
Because the majority of the bedrooms are on the lower levels, the architects aligned the second floor so that the principal spaces take in the best views. The more public spaces — the living and dining areas — face south, to Vancouver's skyline. The more private areas — the kitchen and the master suite — are nestled in the quiet of the ravine. The best of both views is experienced on the full, rooftop patio. The stair access is positioned so that it isn't visible to the neighbours, creating the illusion of a completely flat roof. Once up top, the homeowners will enjoy an uninterrupted survey of their surroundings."
Photos by: office of mcfarlane biggar architects + designers & Ema Peter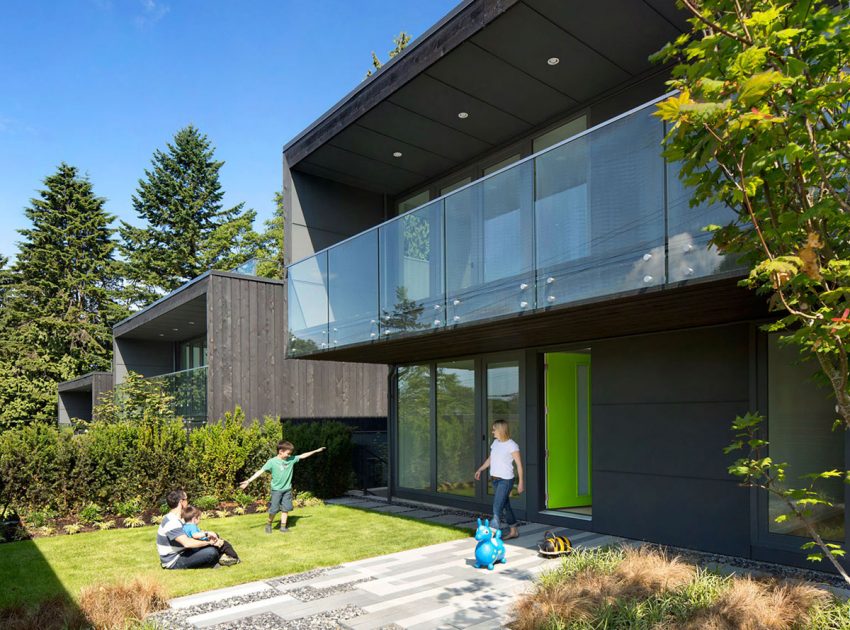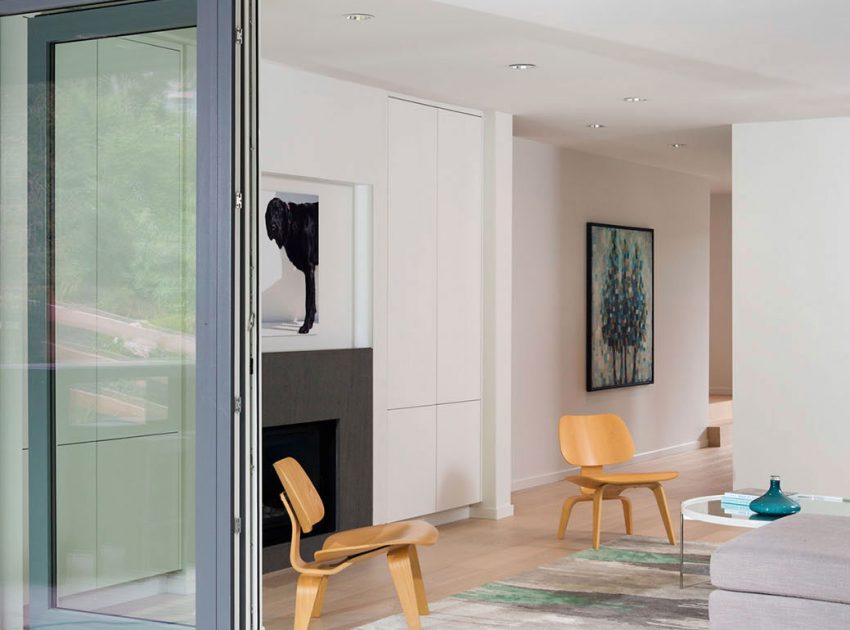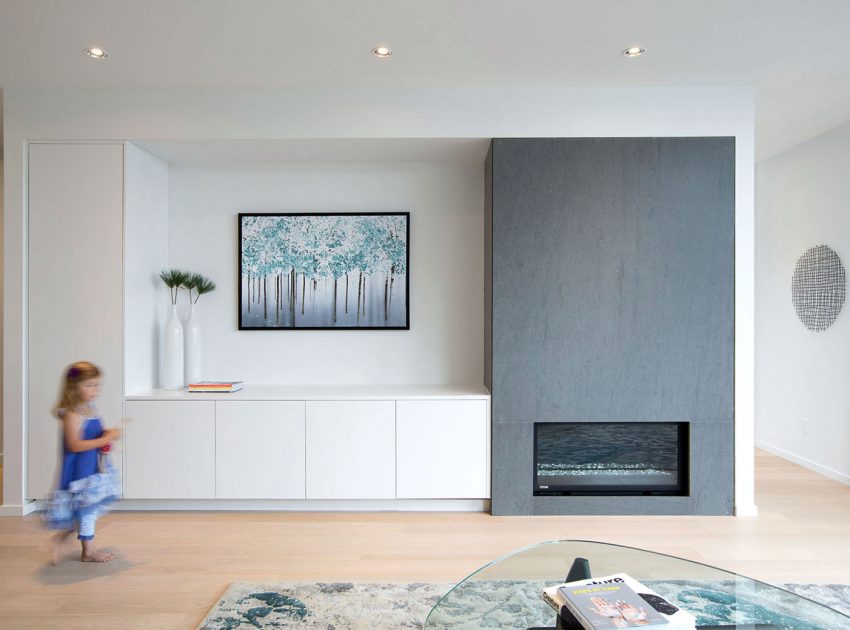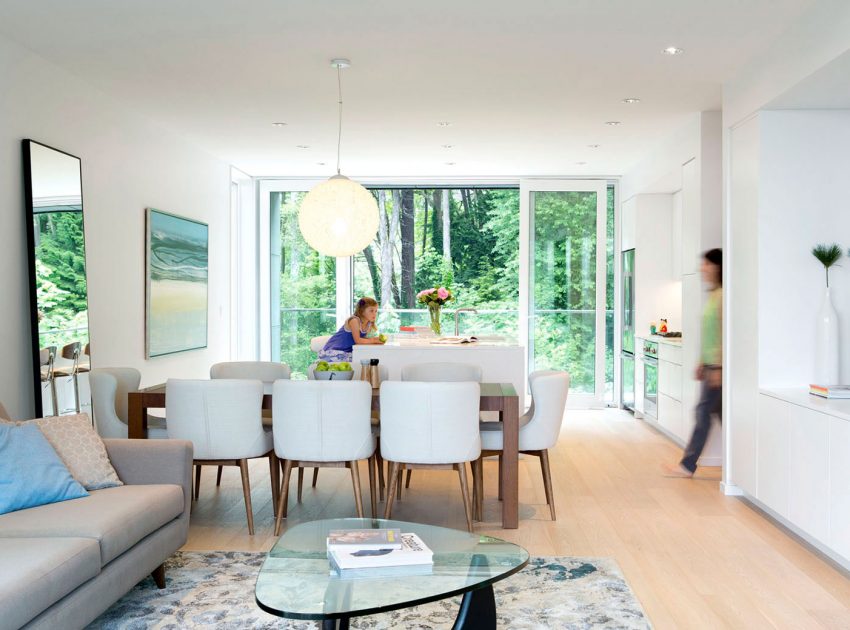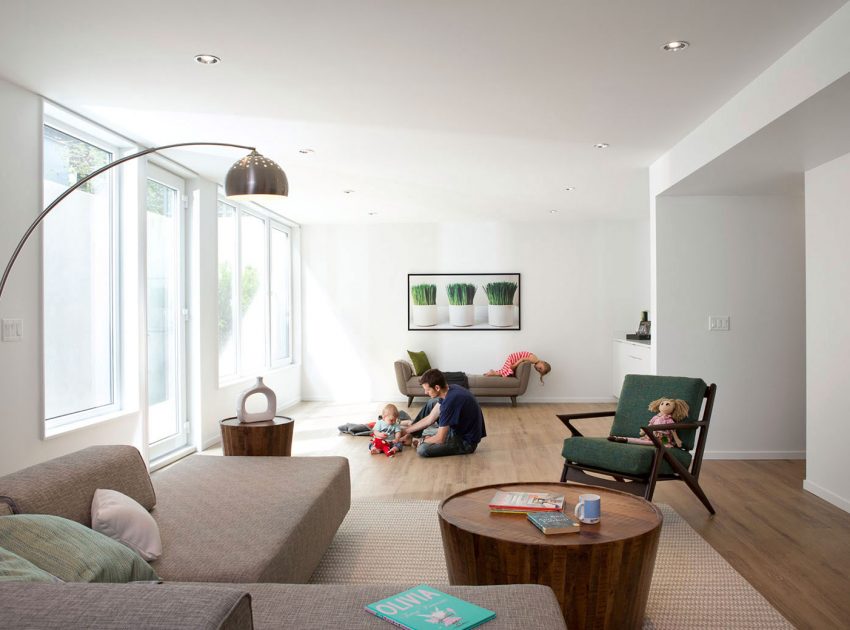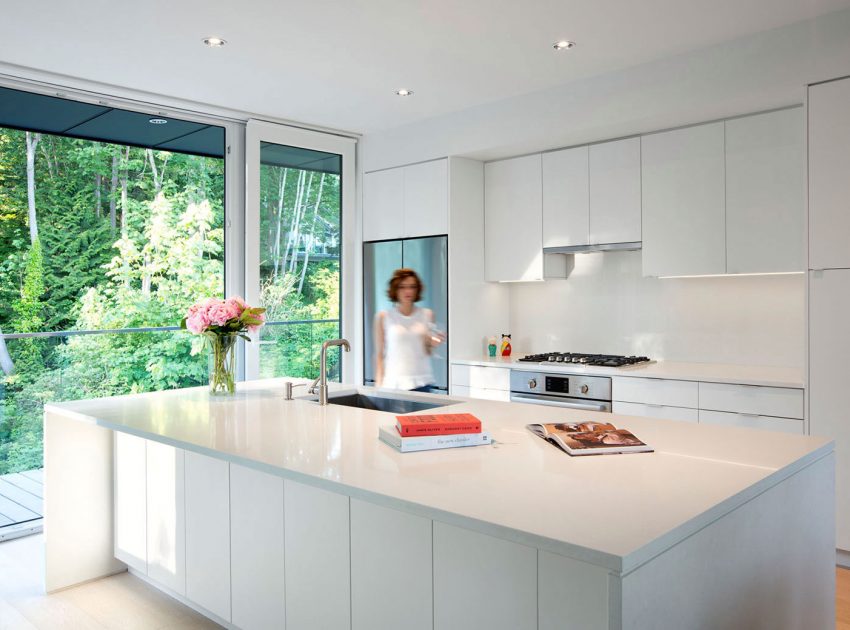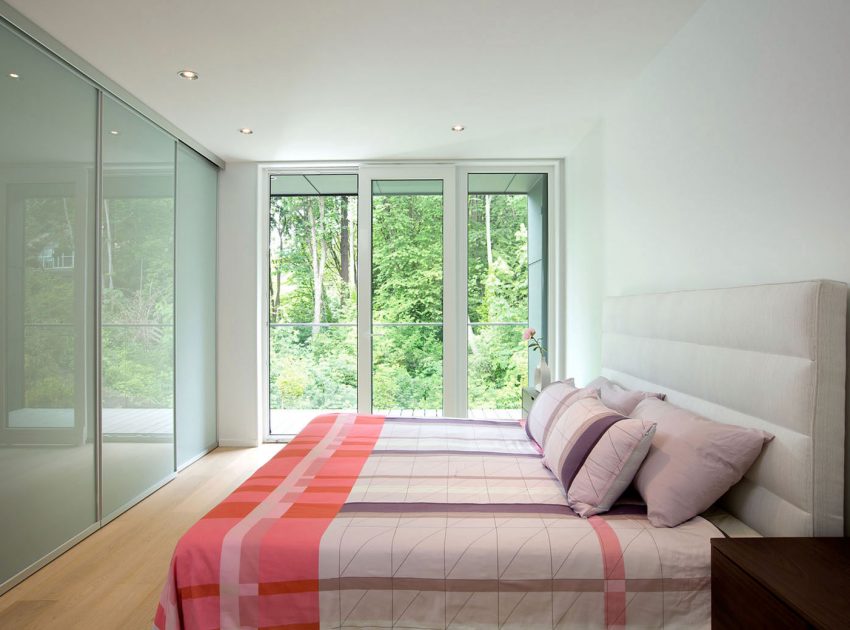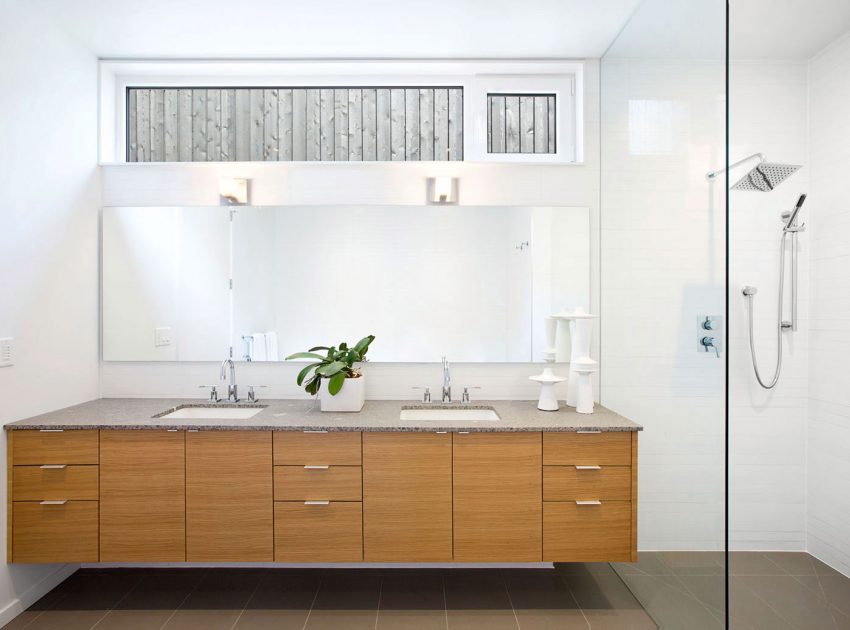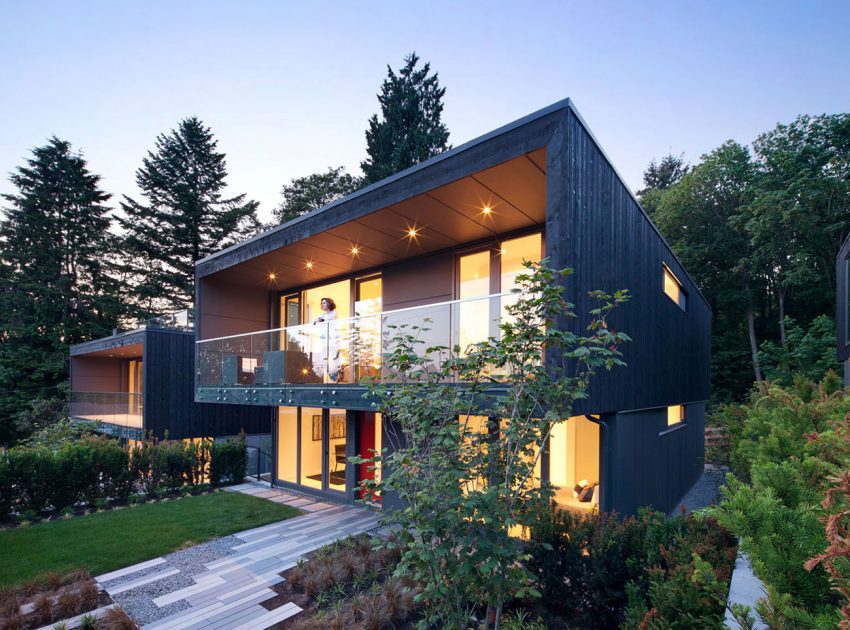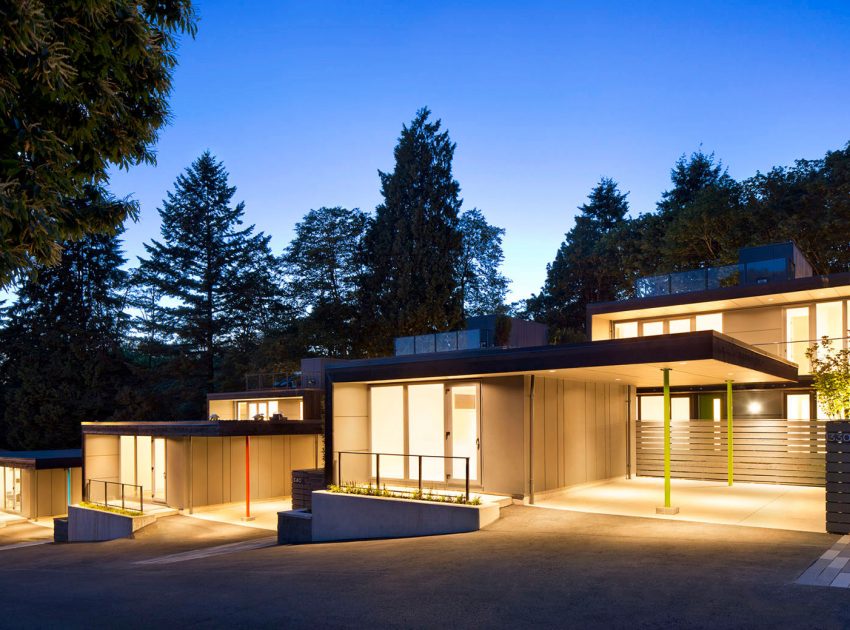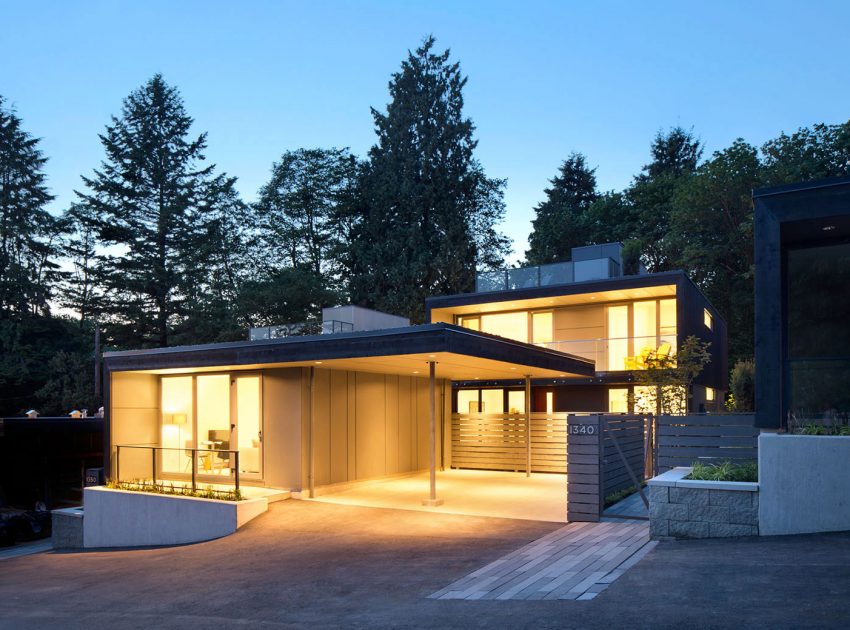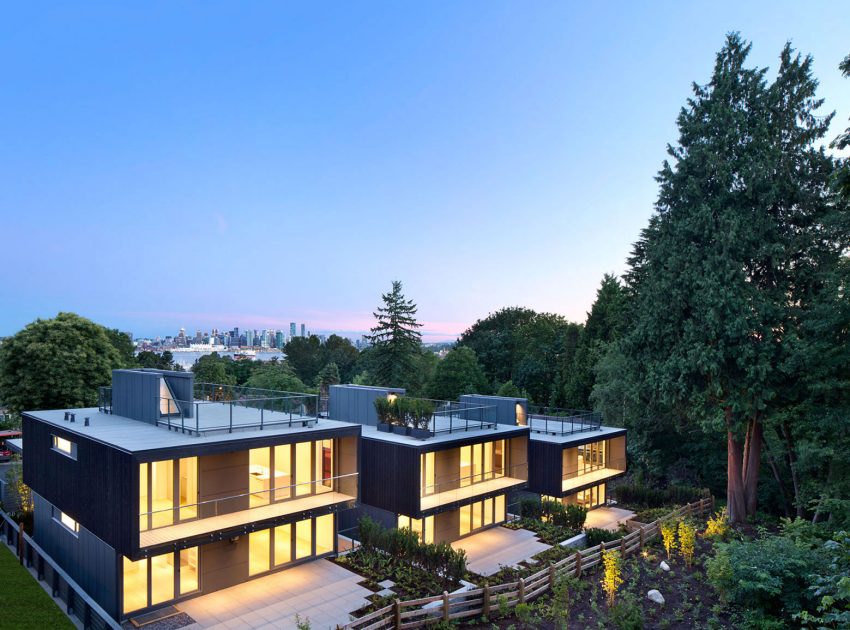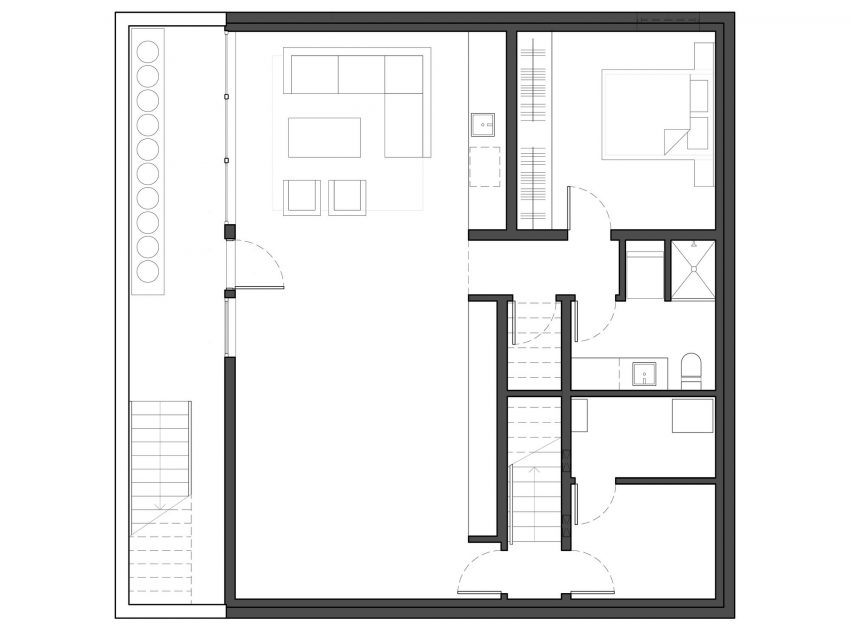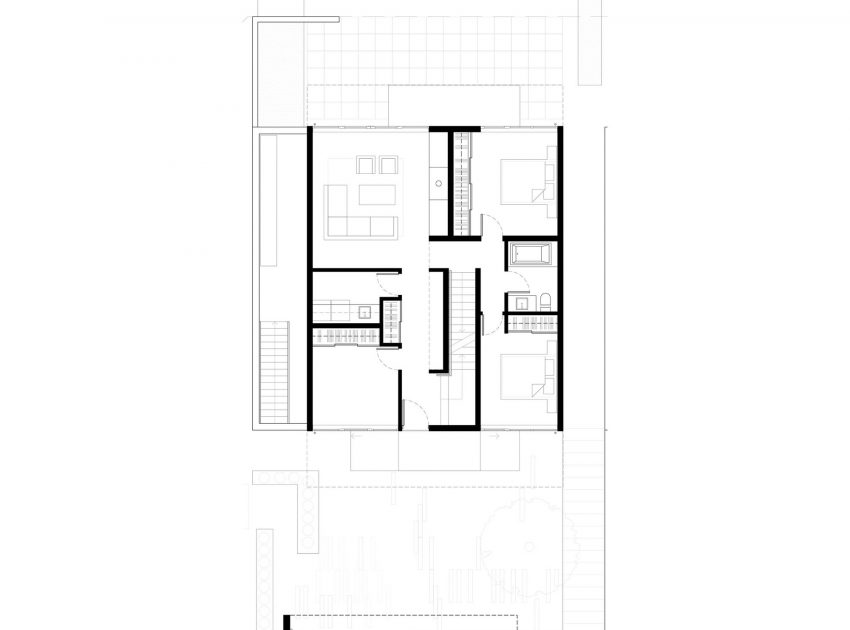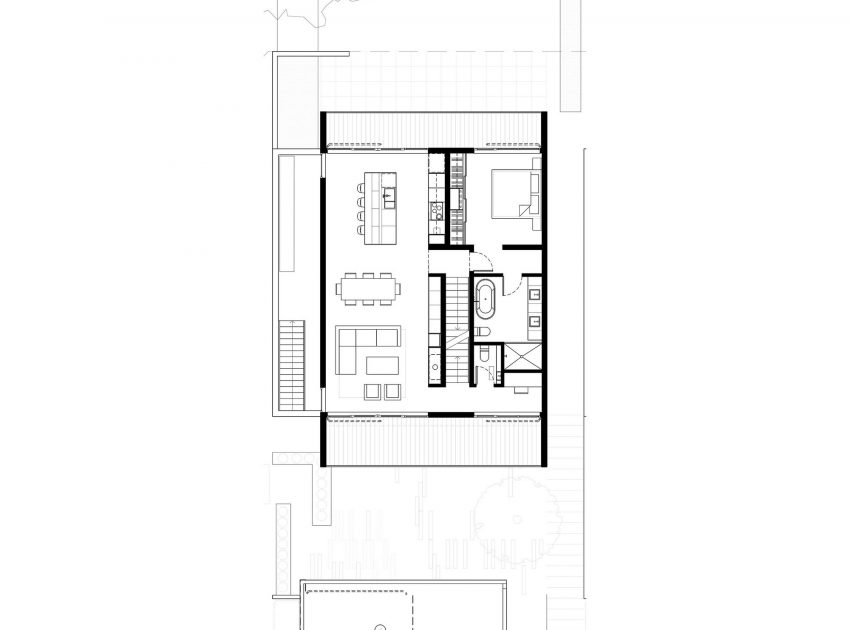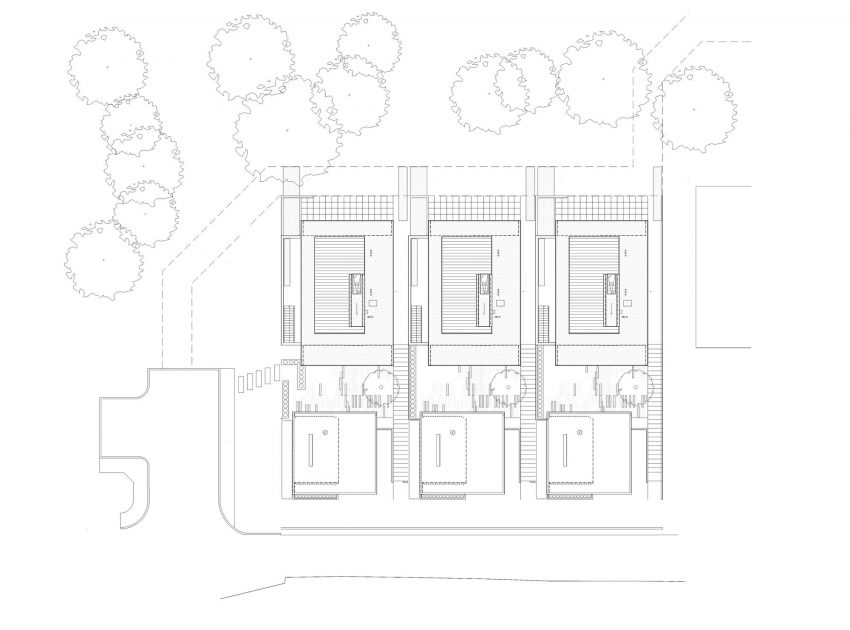 View the complete gallery