Casa SMPW by LAB606
"The design is composed of three embedded cubic volumes that determine the functional organization of the spaces and the rationalization of uses.
A longitudinal volume includes wet areas and the stairs, while the living room and bedroom, in different levels, are integrated through a double height.
The premise of this project was the construction of an affordable house easy to maintain. The construction system adopted must also meet these customer expectations; the pillars were built with concrete blocks, the same blocks used in the enclosure of the house. This allowed both wood economy and a simple architectural plastic expression, defining the continuous planes of the facades, interrupted only by the beams which enhance the horizontality of the building.
Also for economic reasons, all frames and grilles are designed to work with standard metal profiles. The latter are designed for openings with different angles, allowing heat protection and at the same time providing privacy to the adjacent room, where we designed a spa area with deck and hot tub."
Photos by: LAB606 & Joana França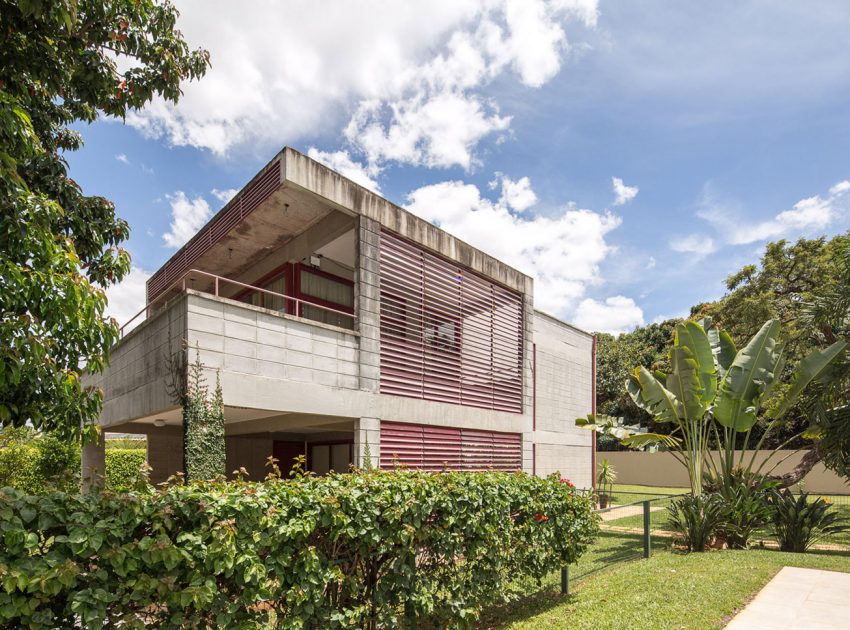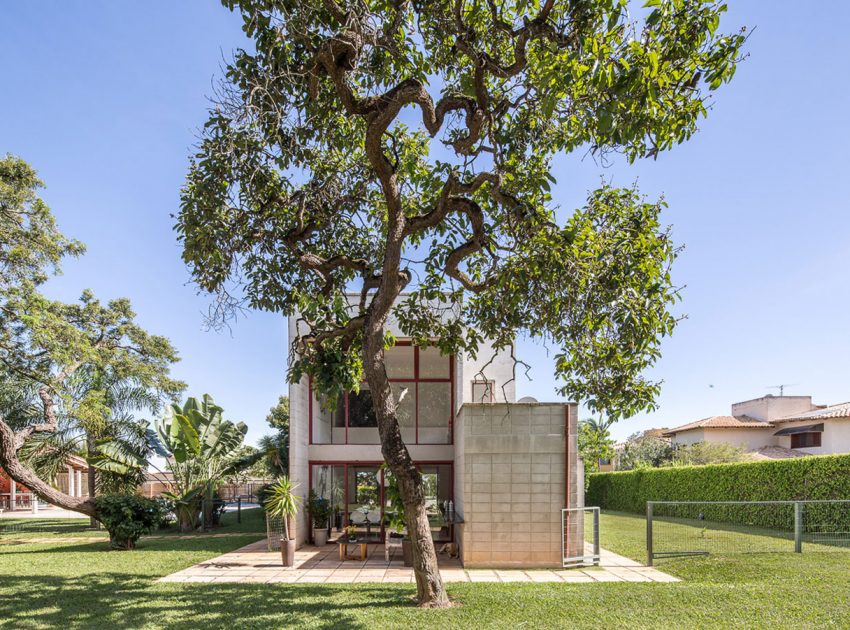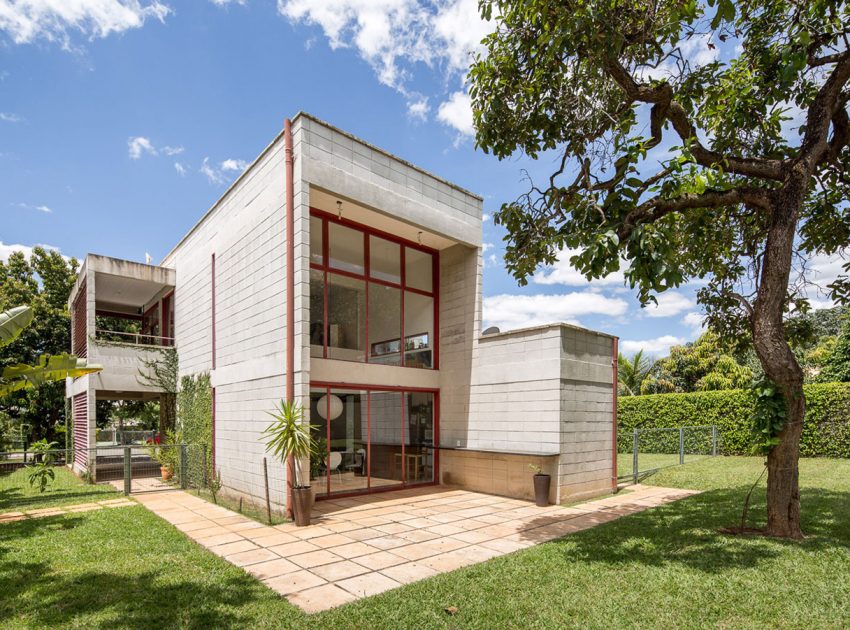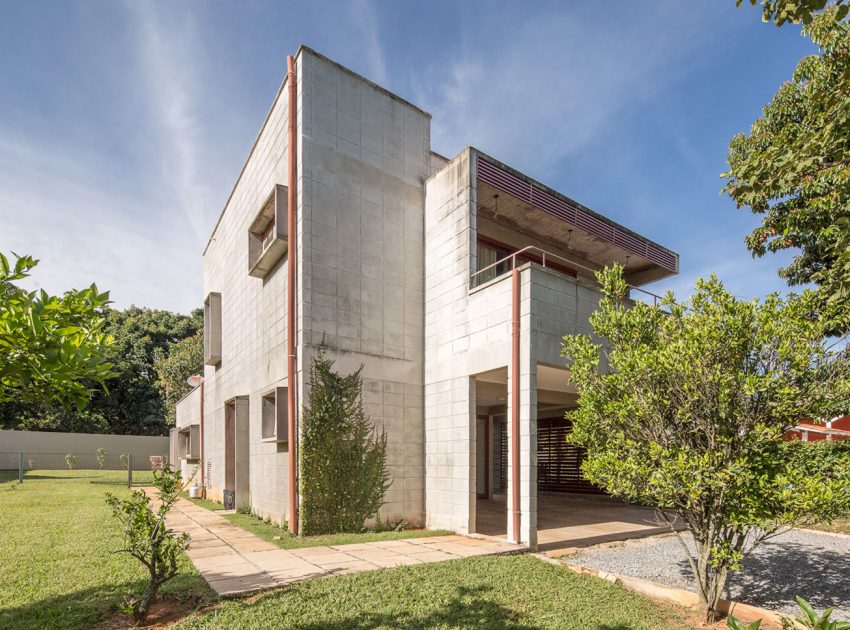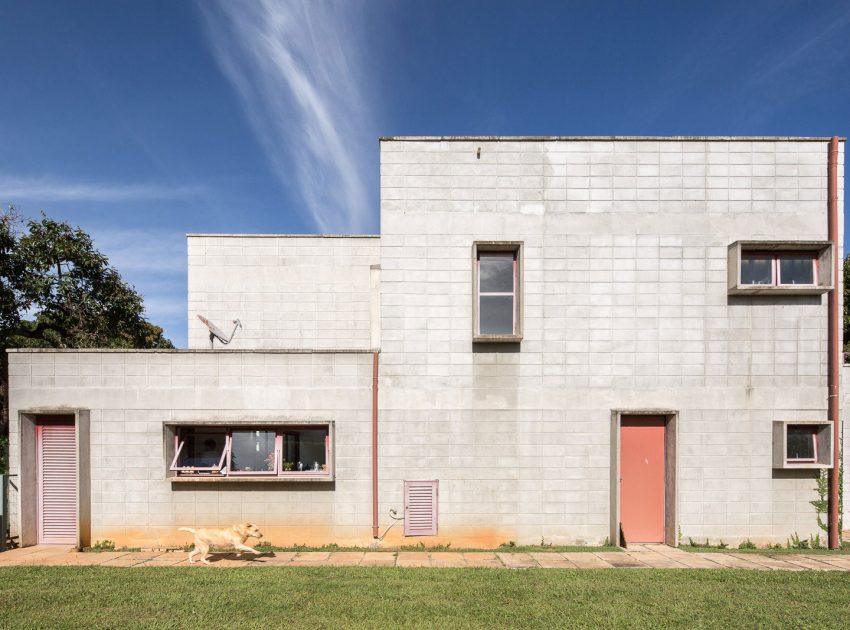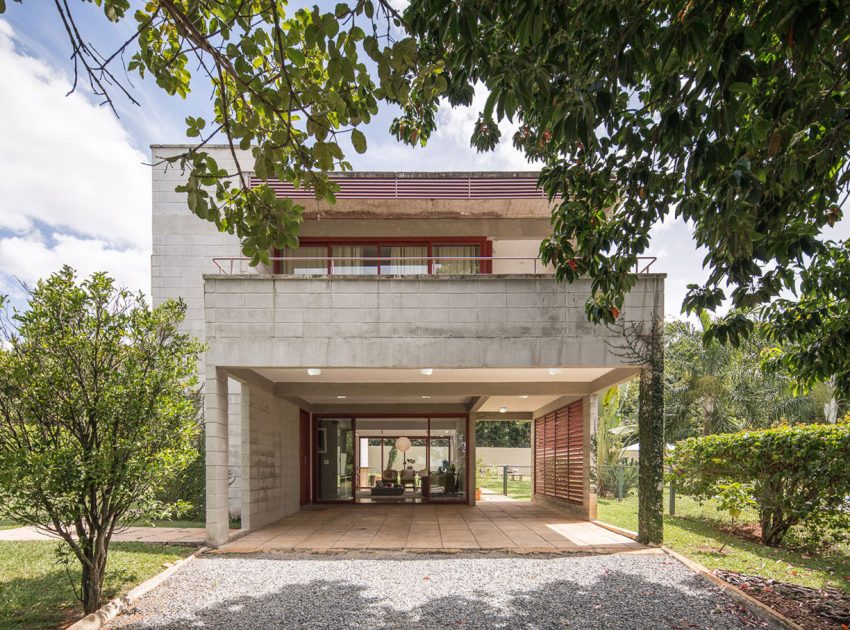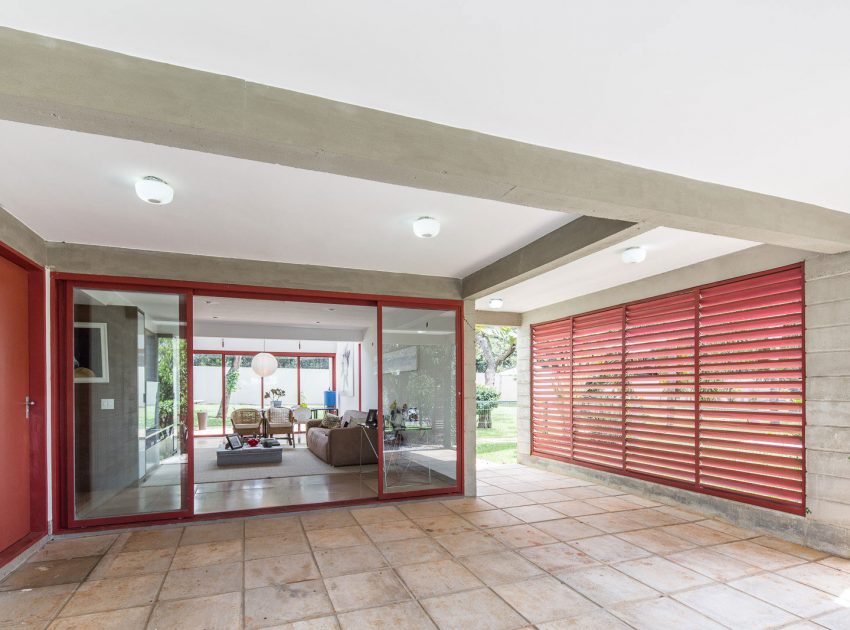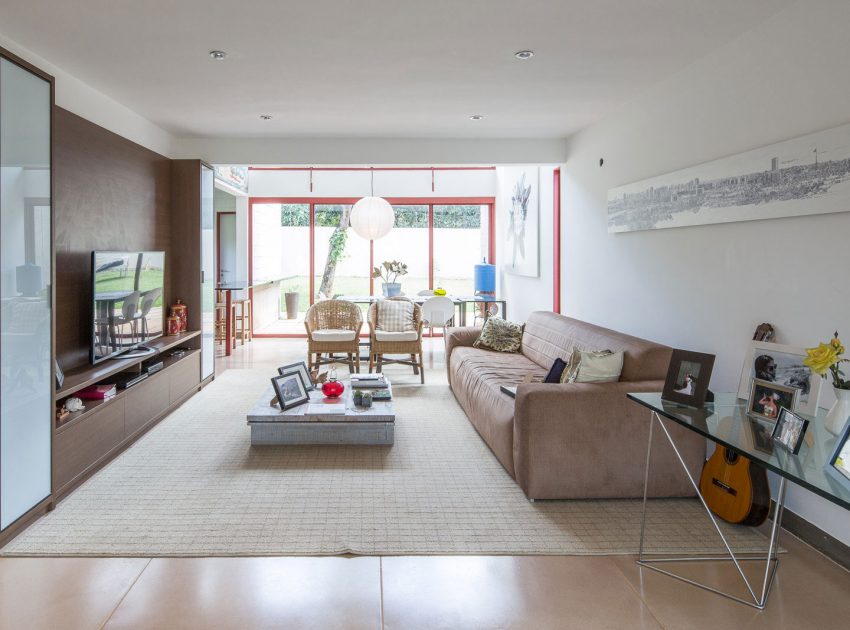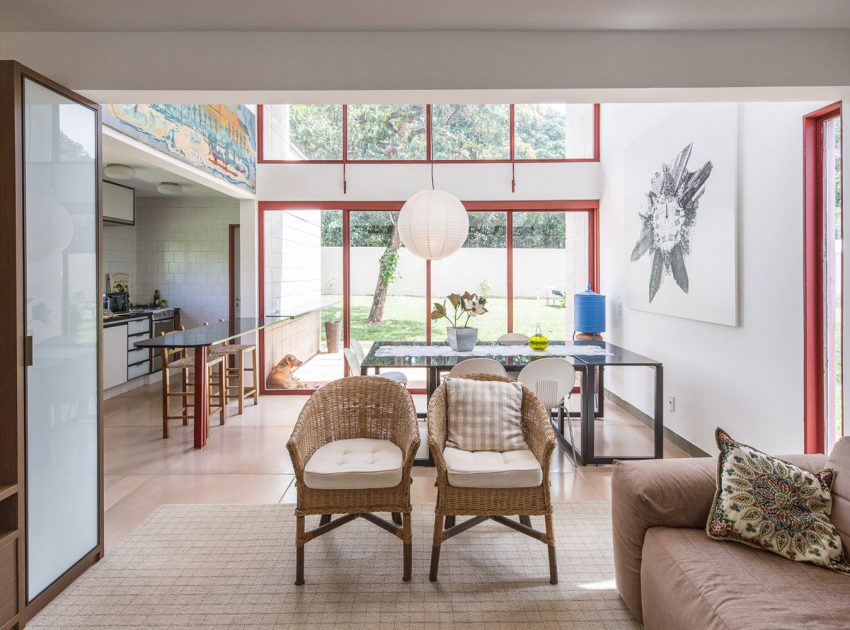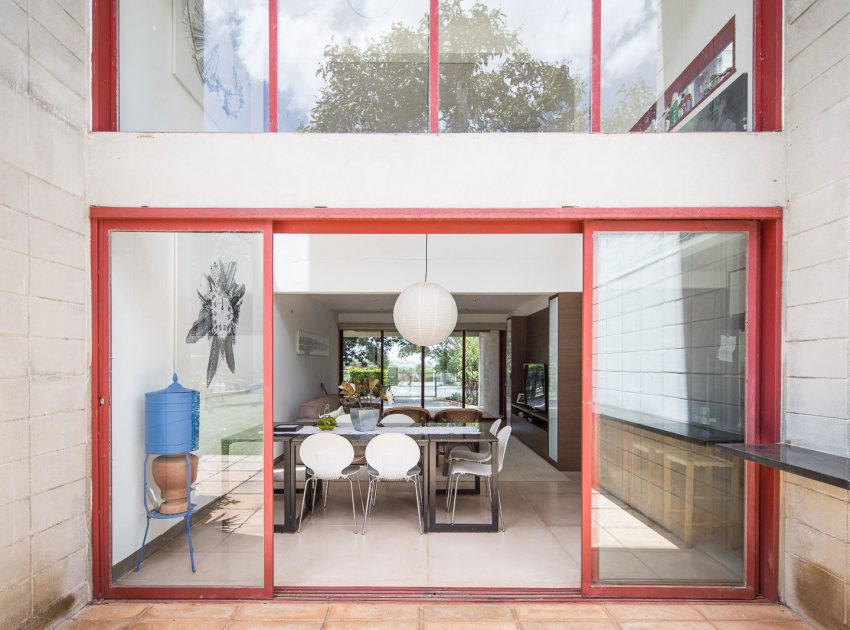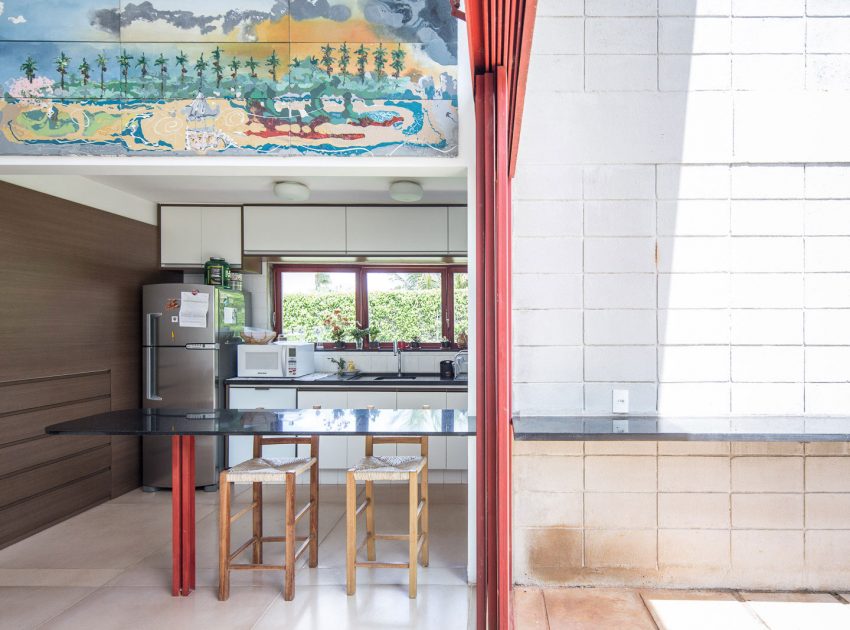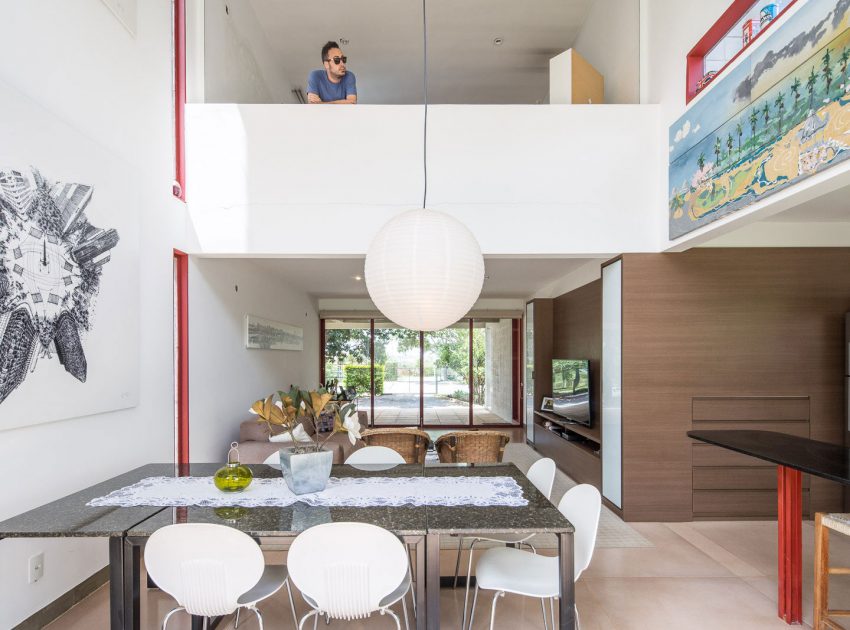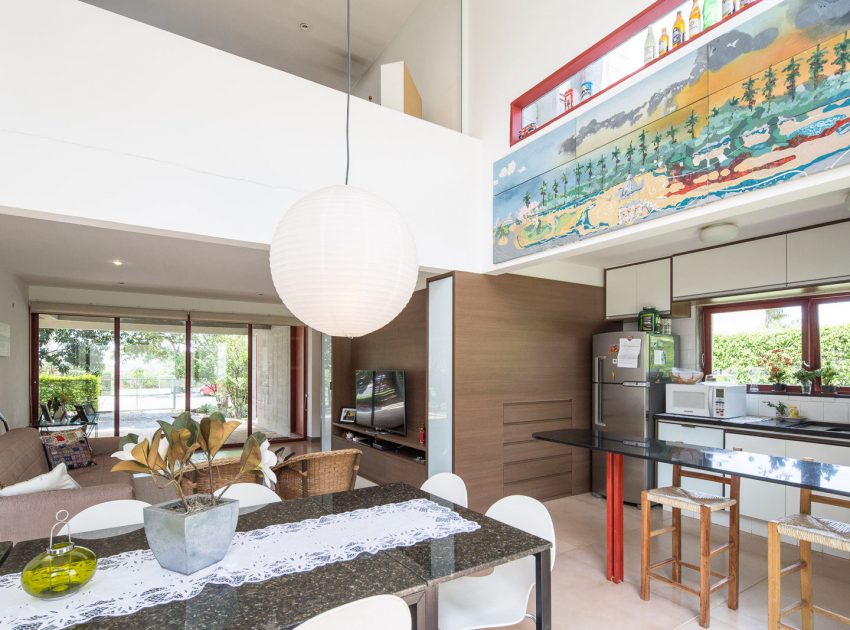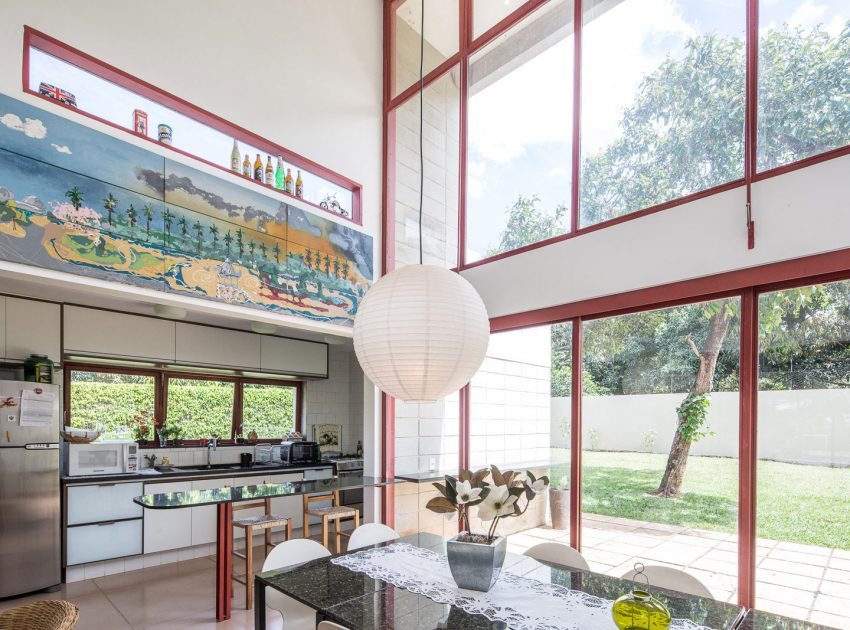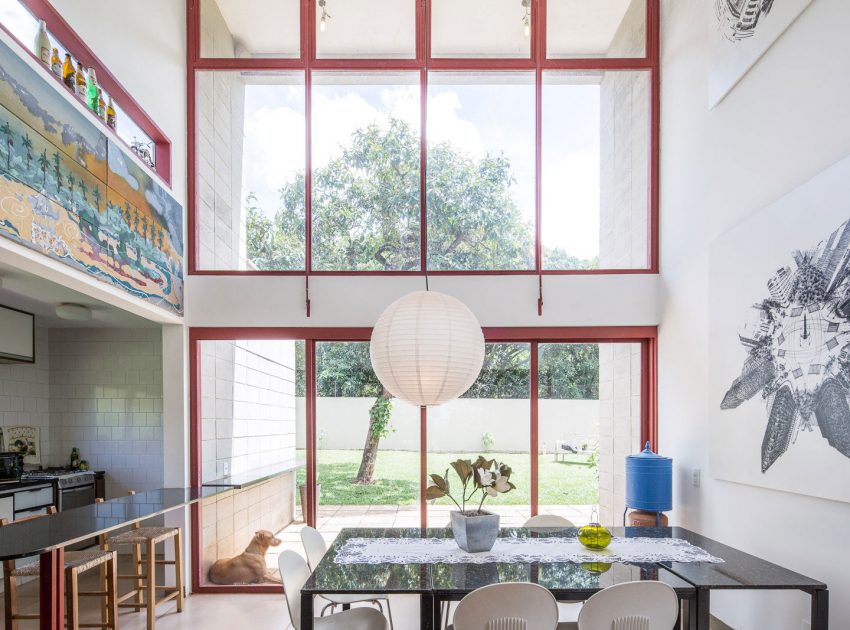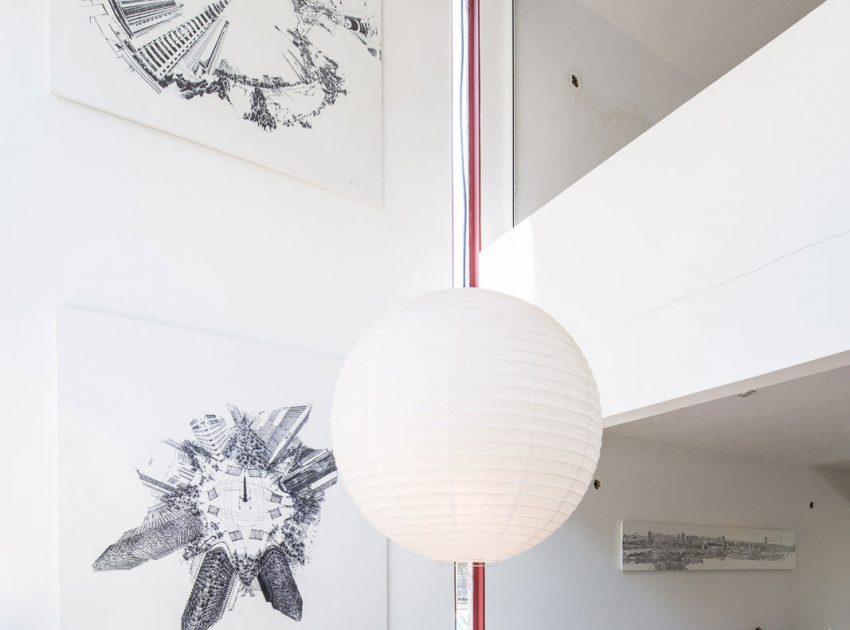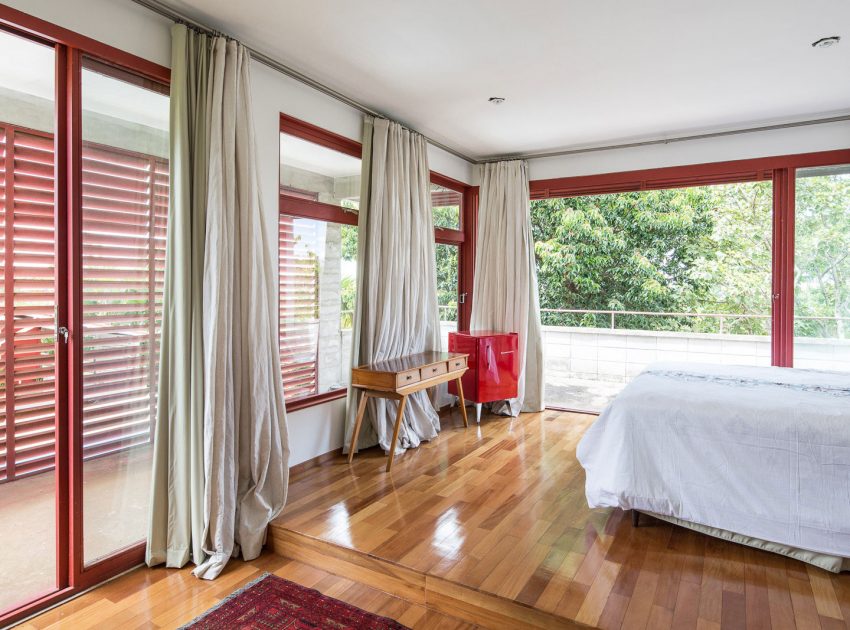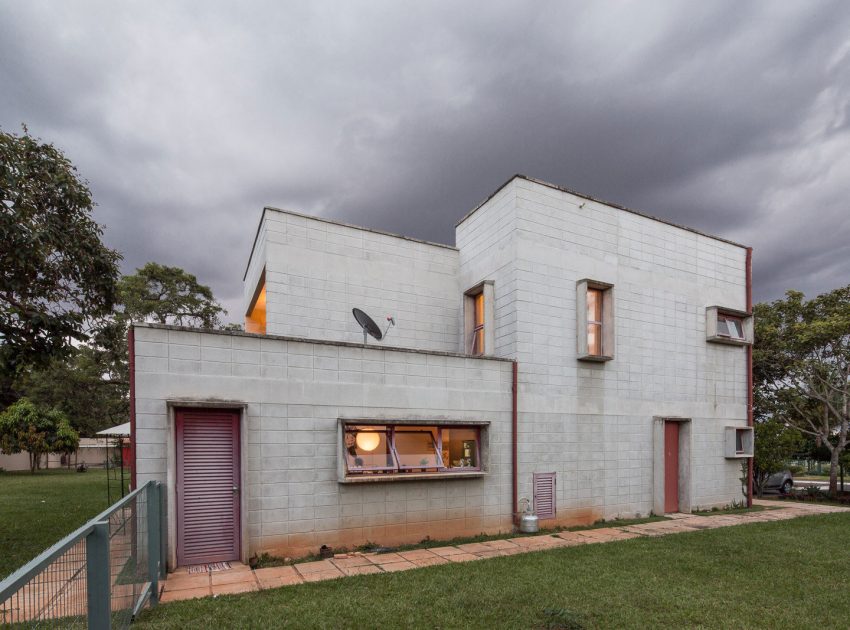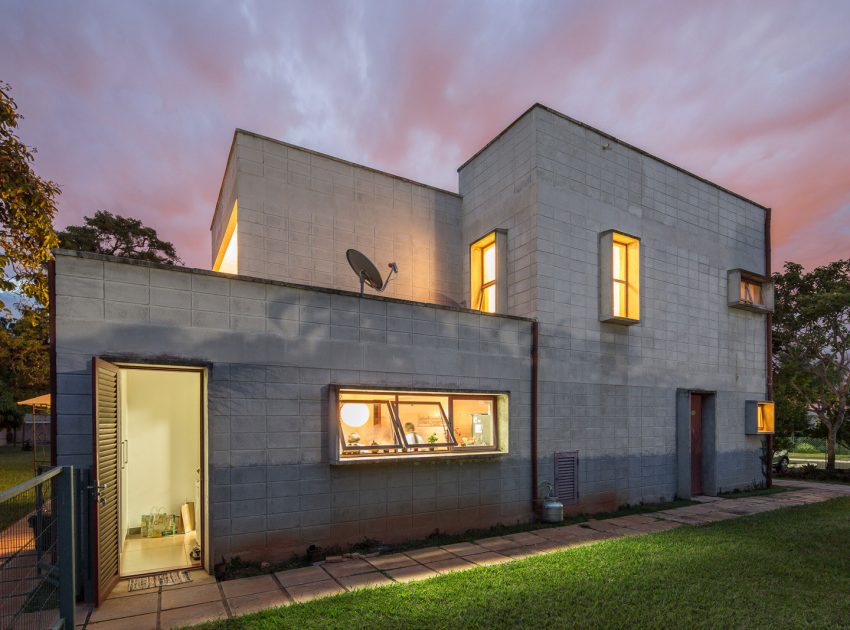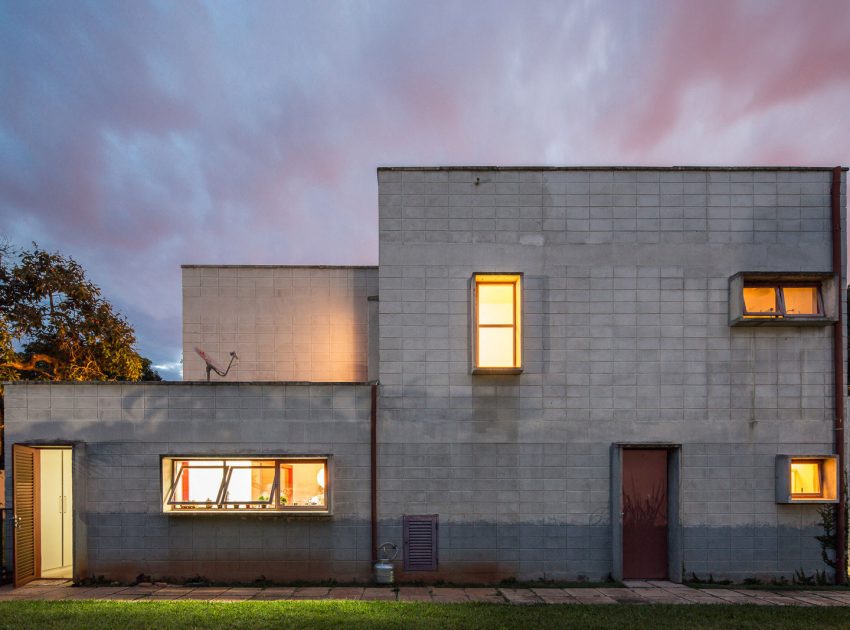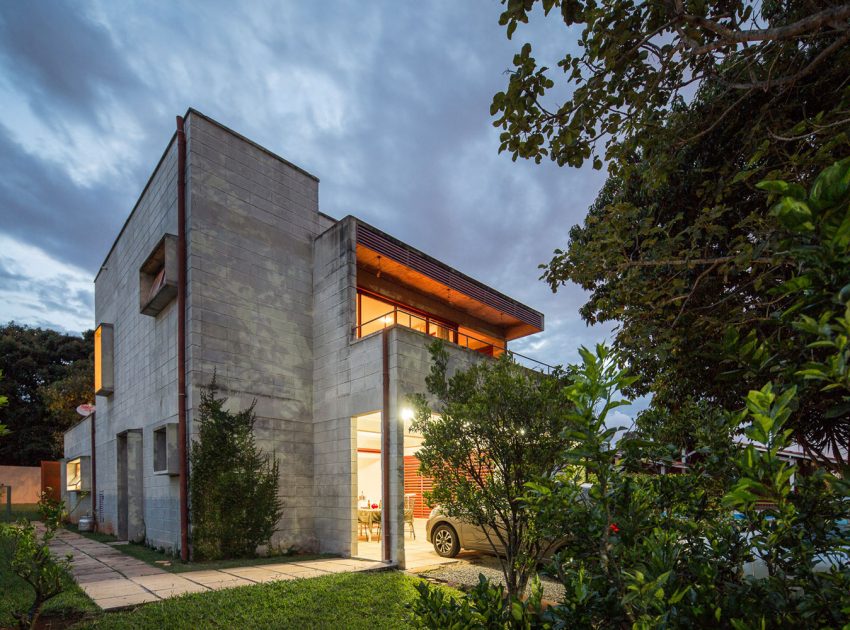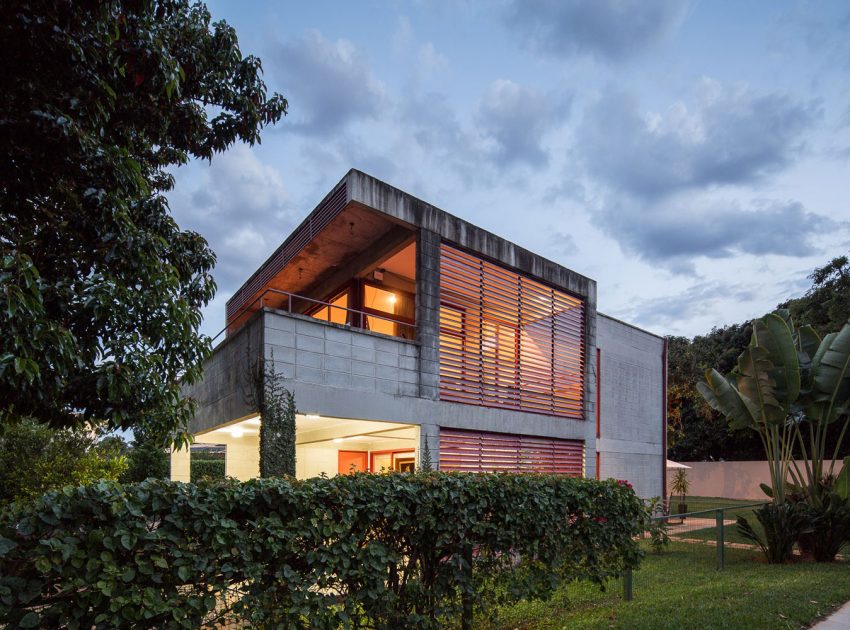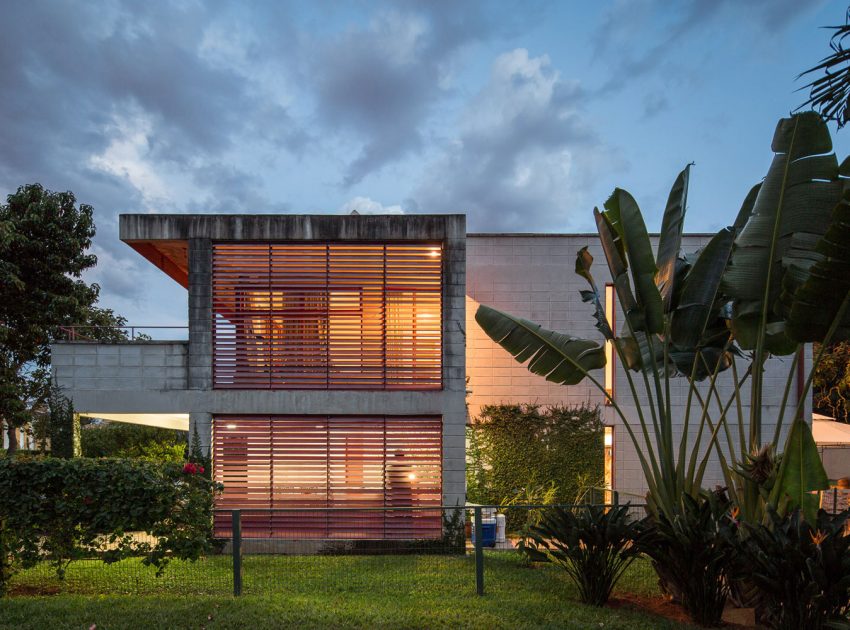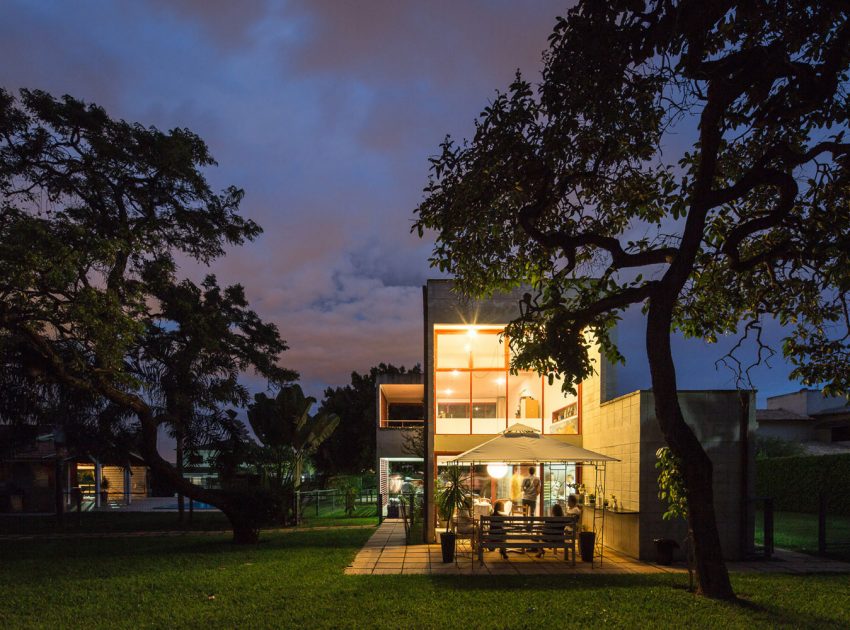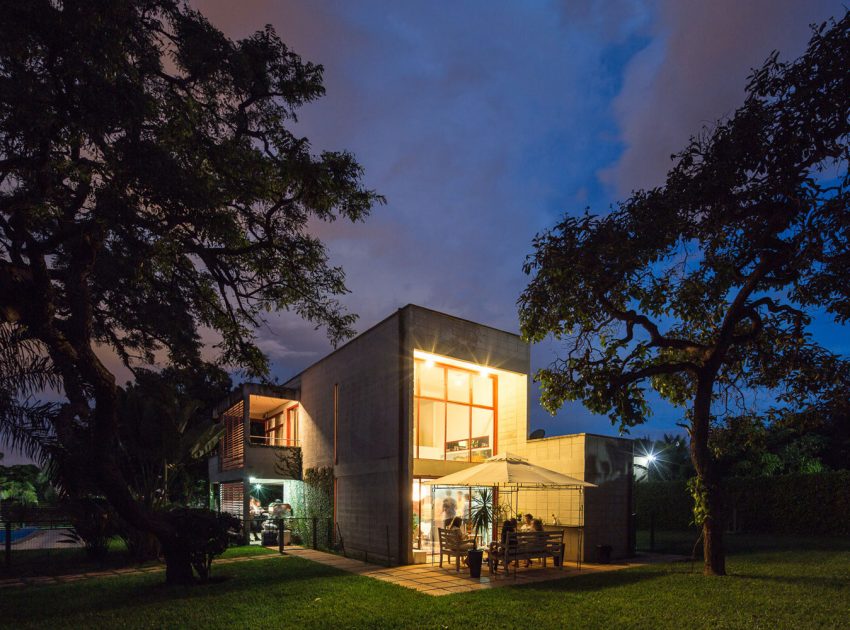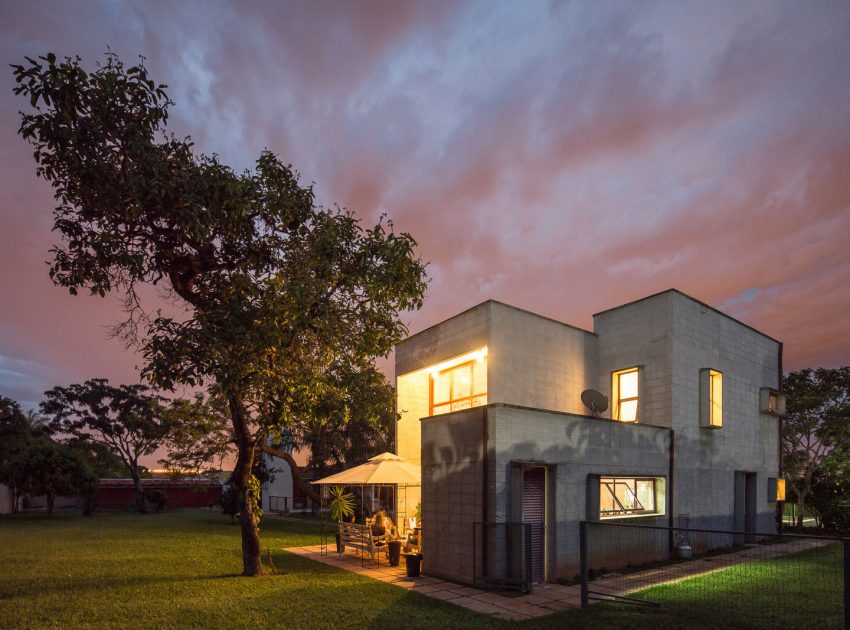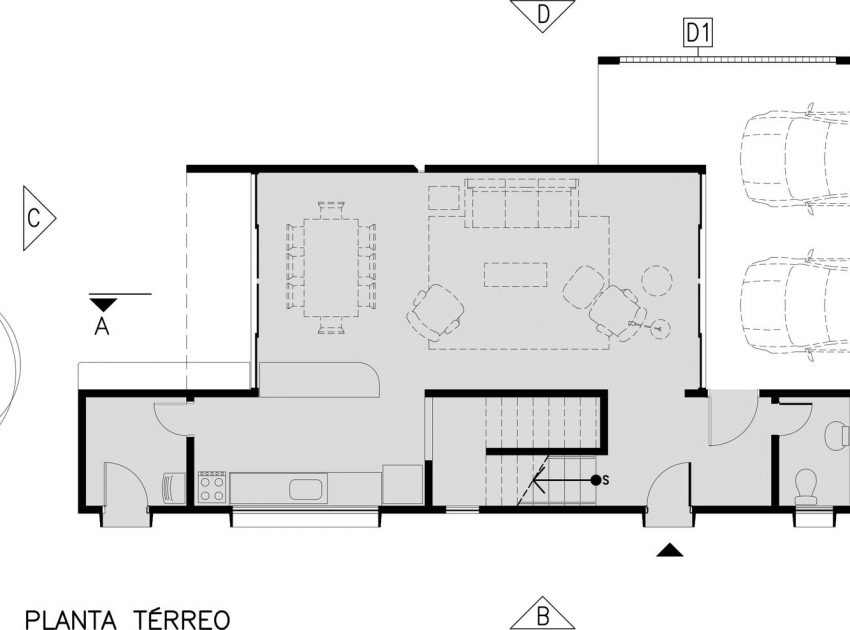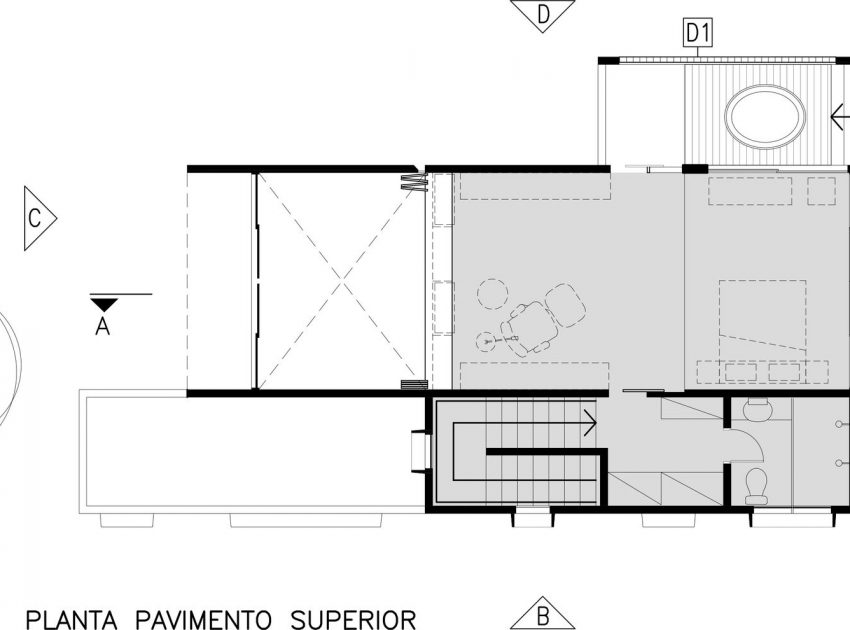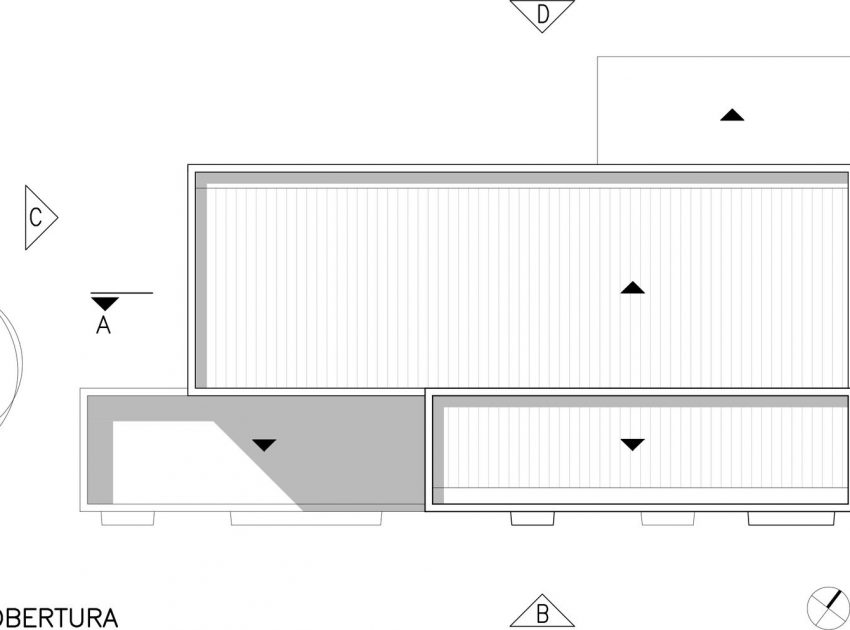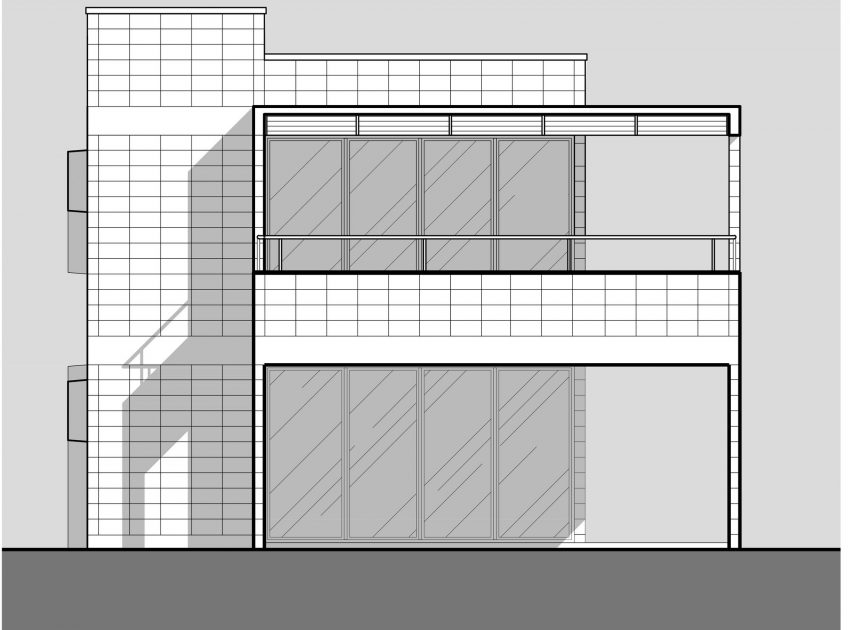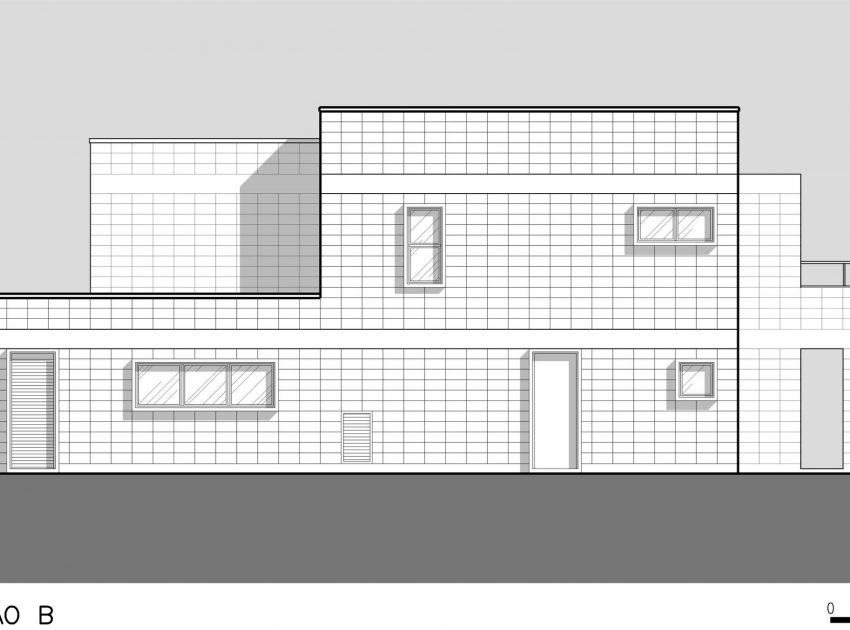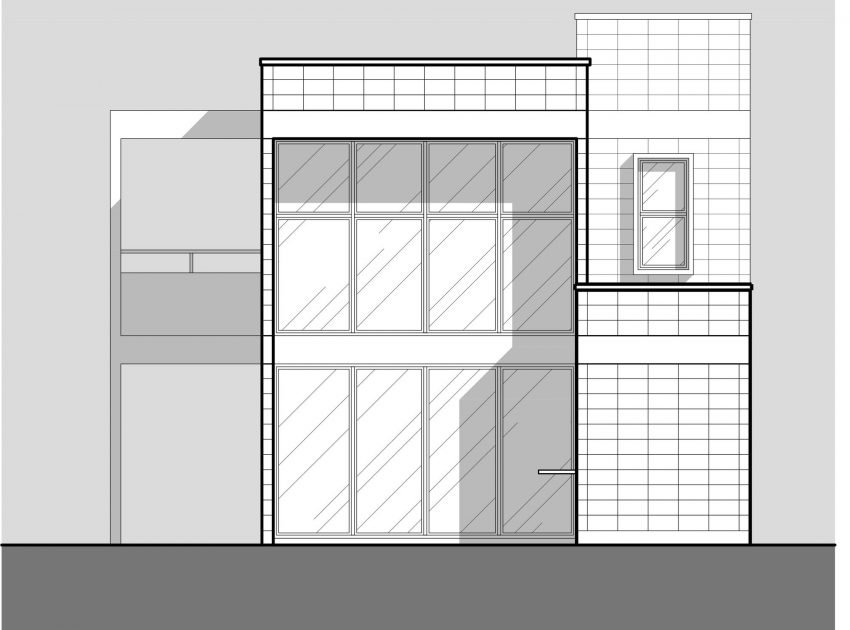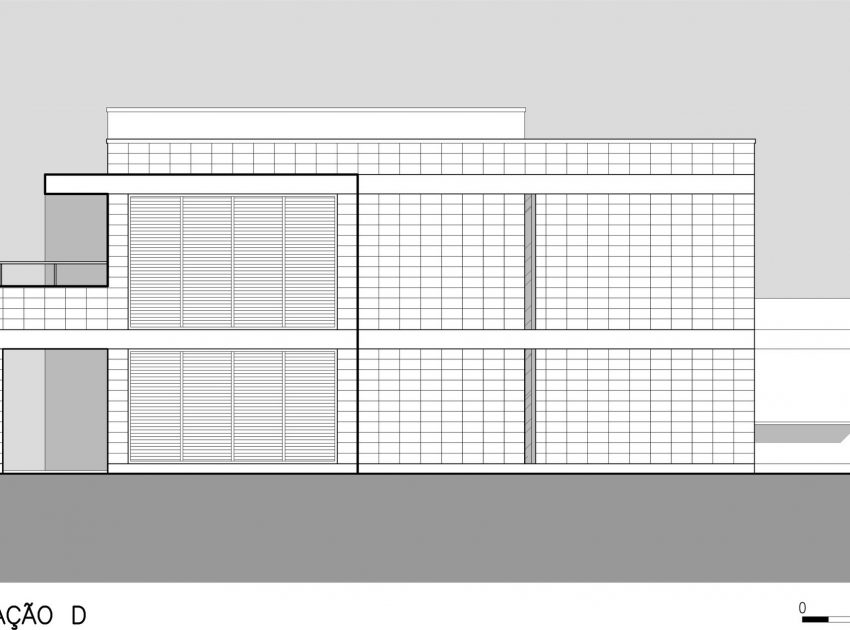 View the complete gallery