Home Rejuvenated by KNQ Associates
The client's love for street art and pop imagery led us to design a home inspired by our urban environment.
Upon entry, one is struck by the vivid blue of the metal hoarding cladding the walls that extend around the corner to the living area. Metal perforated screens provide a ventilated facade for shoe storage besides the main door.
It is in the hall where the fun begins. This fun and colourful style is synonymous with the bachelorette's personality and sets the tone for the rest of the house. The collection of toys, art and wacky objects come together on full display here. Imagining the whole space as a street, we brought in humble materials like concrete, cement screed, bricks (white-washed and stripped down) and pavers to tell the story. The street lamp post lends a whimsical touch to the 'al-fresco cafe' dining corner while the graphical patterns on the rug in front of the sofa reminds one of a collage of ceramic tiles on the floor. Prints by UK street artist Eelus inject the interiors with bright pop hues.
A window opening created on the kitchen wall offers a glimpse of the action in the hall and illuminates the cooking space. The accent square tiles provide visual stimuli with the seemingly hand-drawn graphics. A weathered timber panelling hides the house shelter door from view.
Elsewhere in one of the 3 rooms, the design is a clear tribute to Piet Mondrian's compositions with red, yellow and blue. Black strips run in an 'organised disarray' around the room, creating the sense one is living inside a painting. The colorful elements at the TV wall are made up of Lego base plates. A vibrant work titled Once We Dreamt by UK street artist duo Miss Bugs hanging above the denim-upholstered headboard completes the decor.
In the study room, doors in various looks group together in a seemingly haphazard arrangement on the overhead storage unit, a move which is inspired by the works of contemporary Swedish artist Michael Johannson. A practical flip-up table top next to the built-in daybed can be kept away to save space in the small room when not in use. The terracotta colour on the walls and ceiling evokes a sense of being surrounded by old factory bricks, offering an intimate environment to read and work.
An organic feel permeates the master suite, spotting patterned wood planks and green shaggy carpet which mimics vertical greens. A special effects paint provides a cement look-alike finish to the walls, one of which is decorated with works by seminal pop artist Peter Blake and French street artist Dran.
In the adjoining bathroom as well as the common bathroom, images by Italian painter Piero Fornasetti add an element of surprise and challenge the notion that bathrooms should look either formal or opulent – it can also be fun.
Photos courtesy of KNQ Associates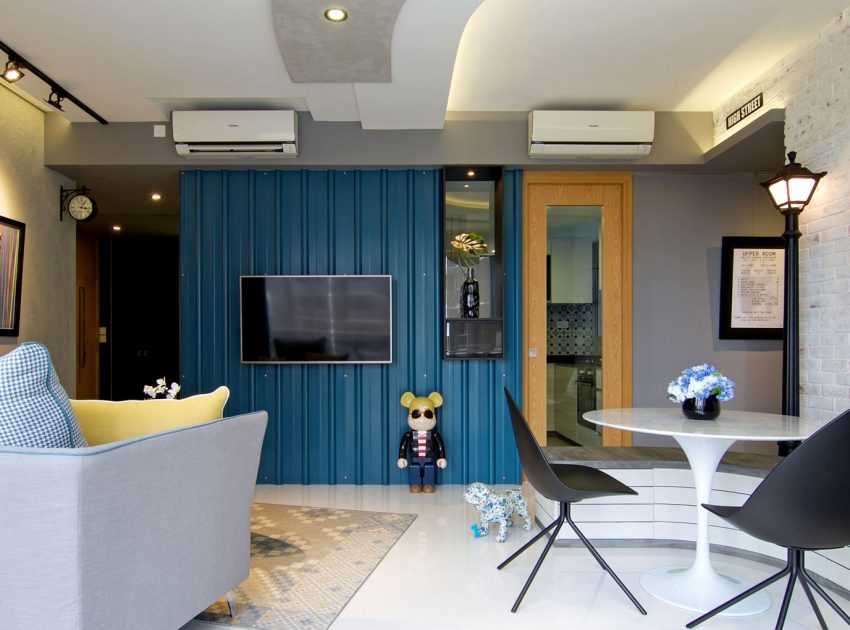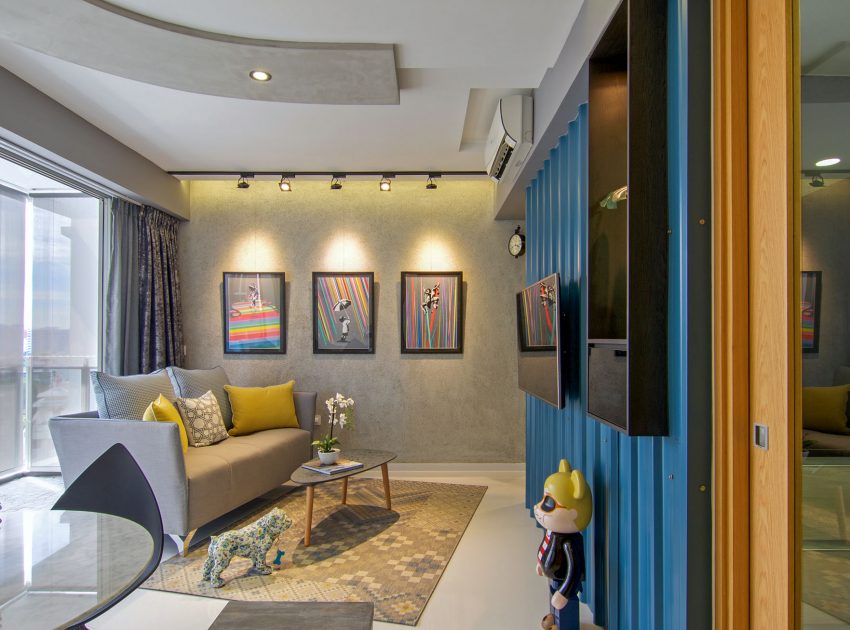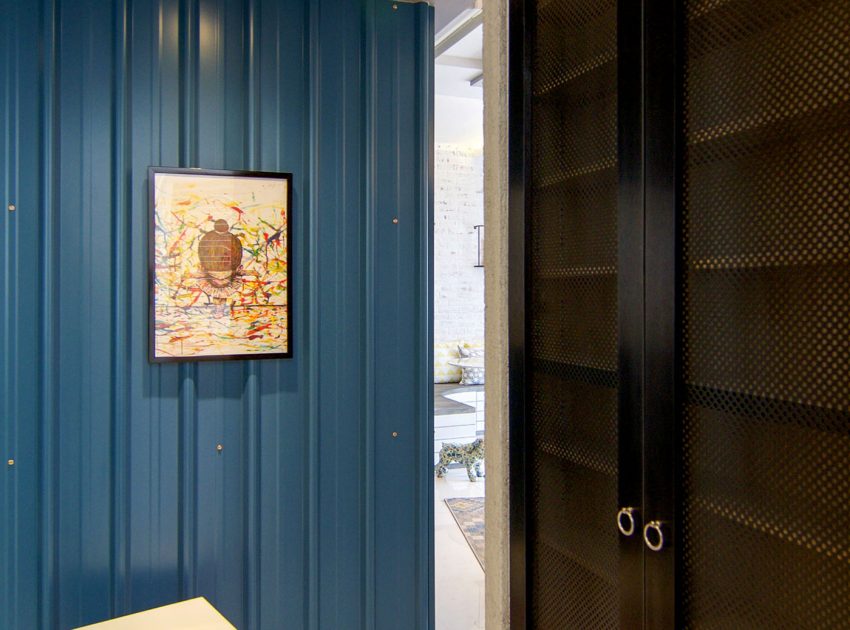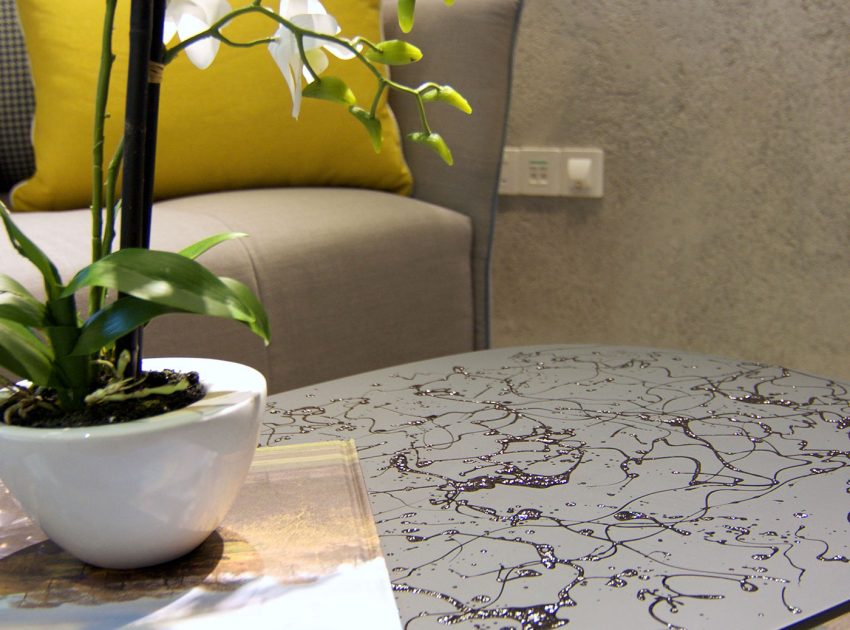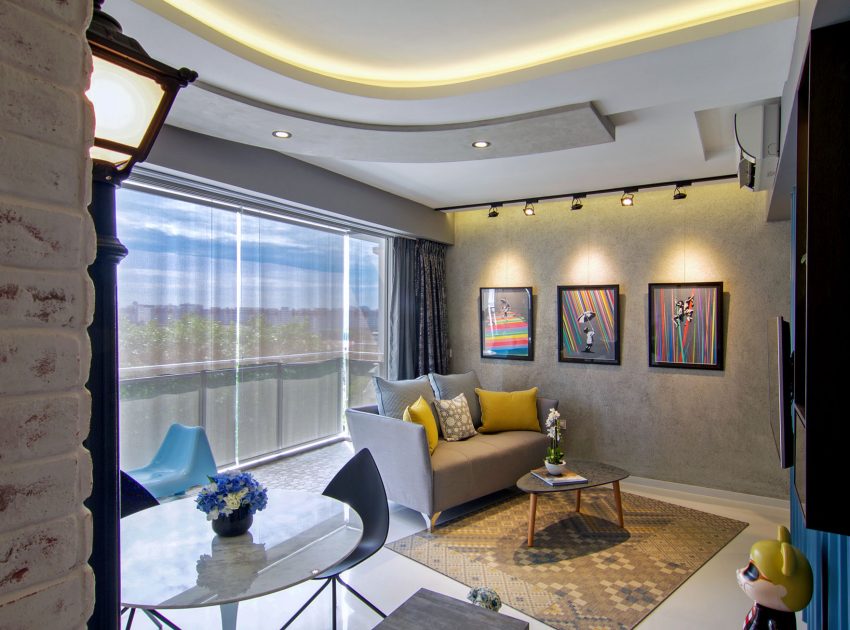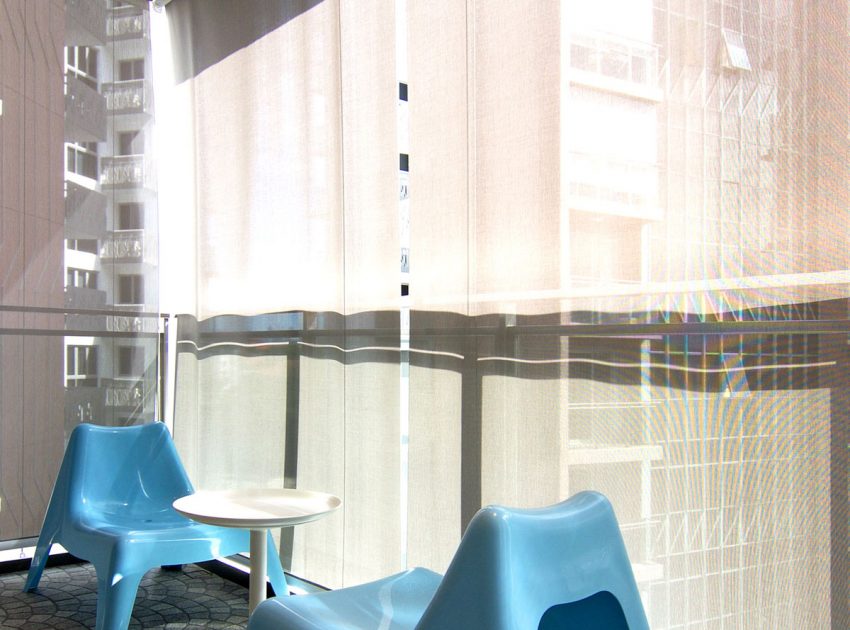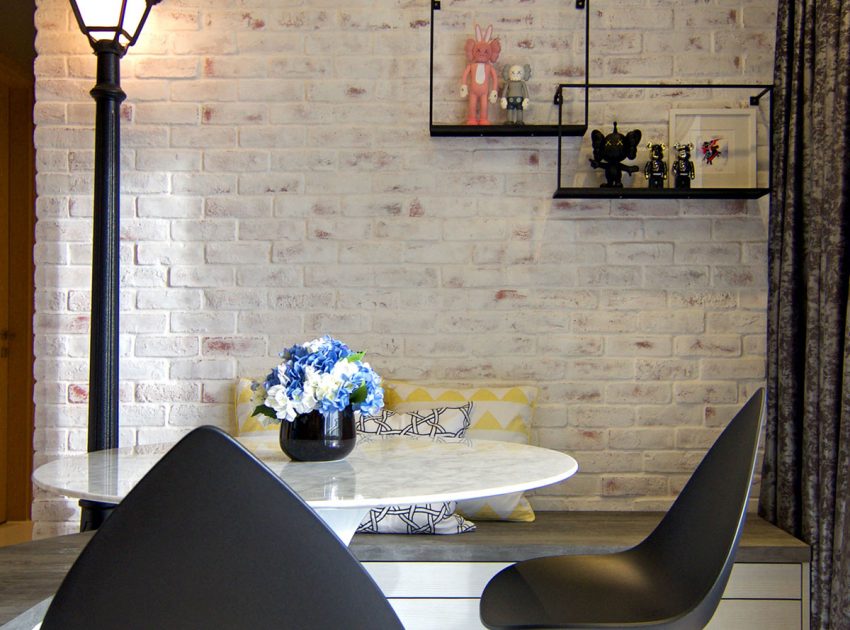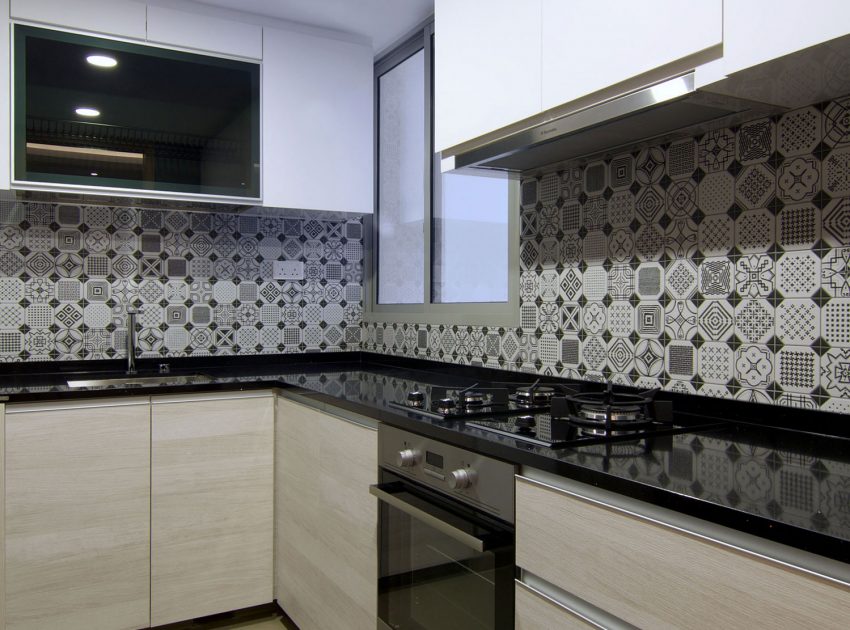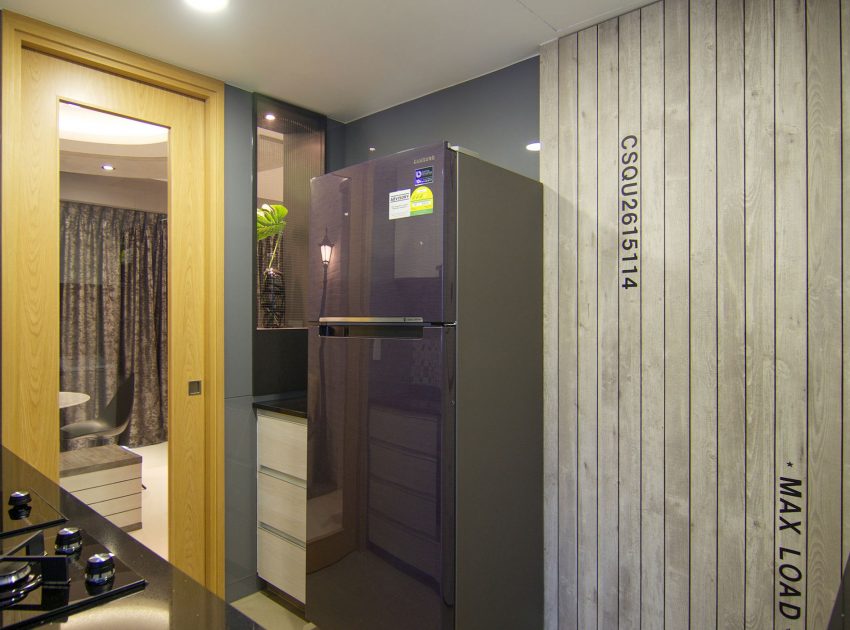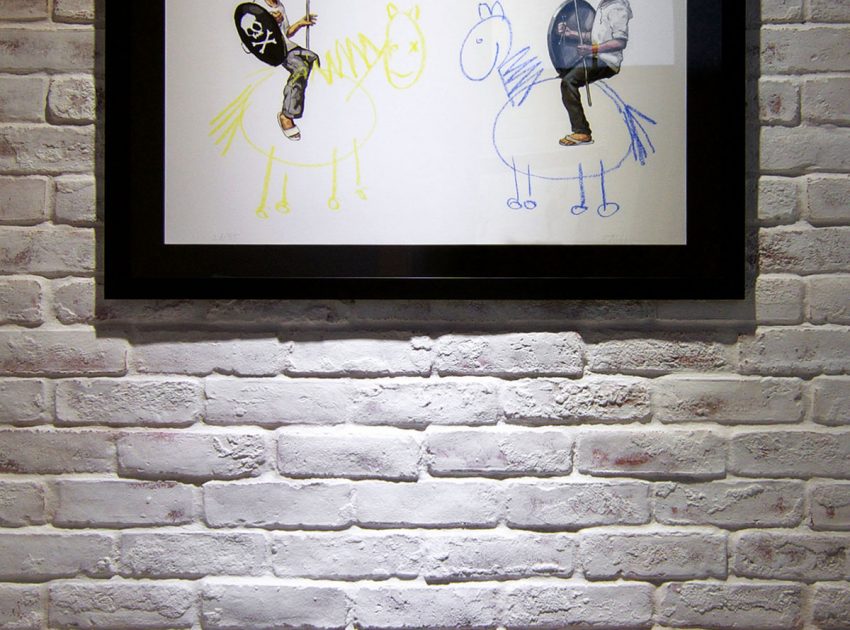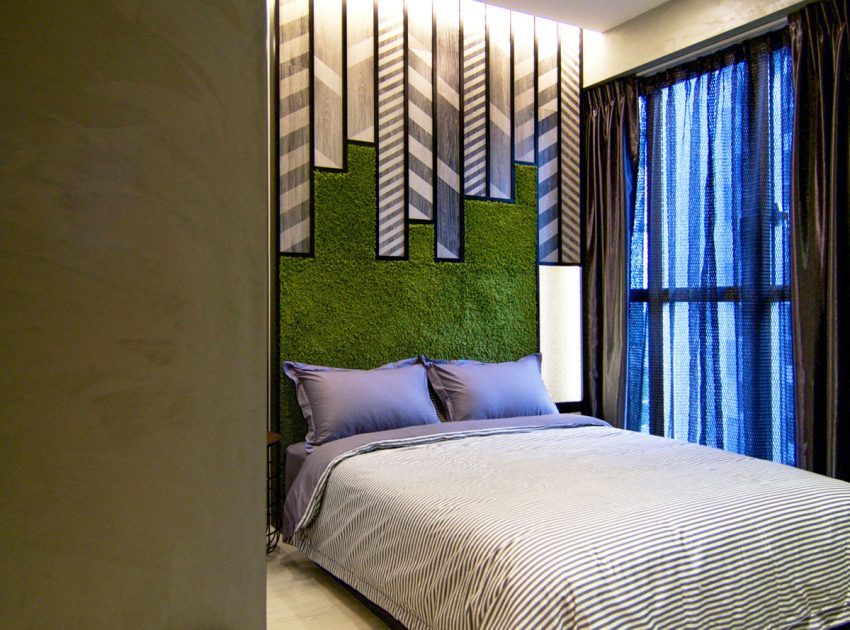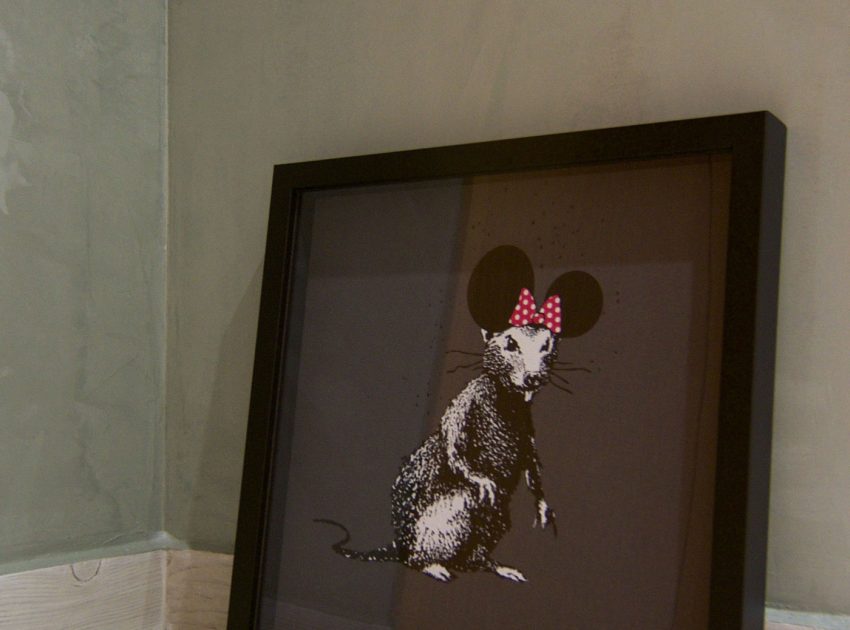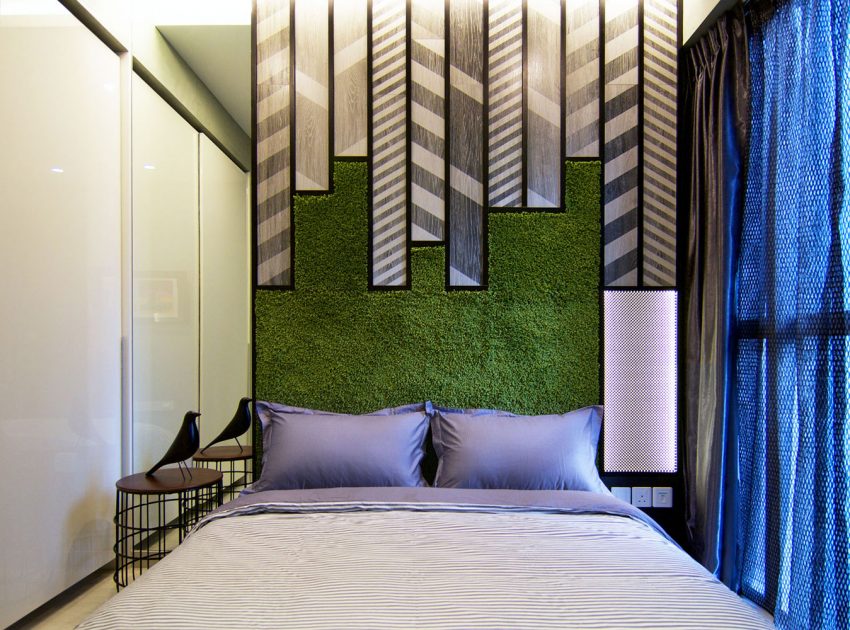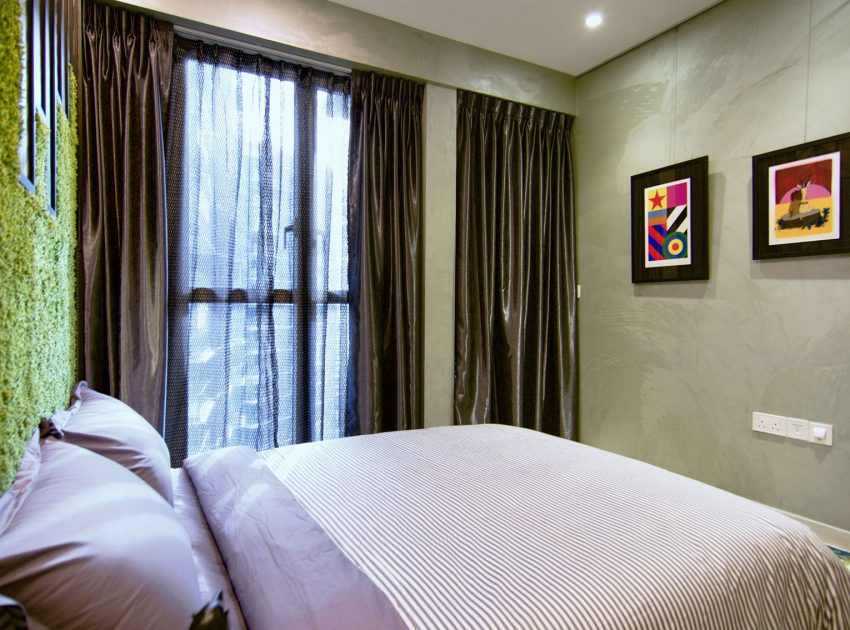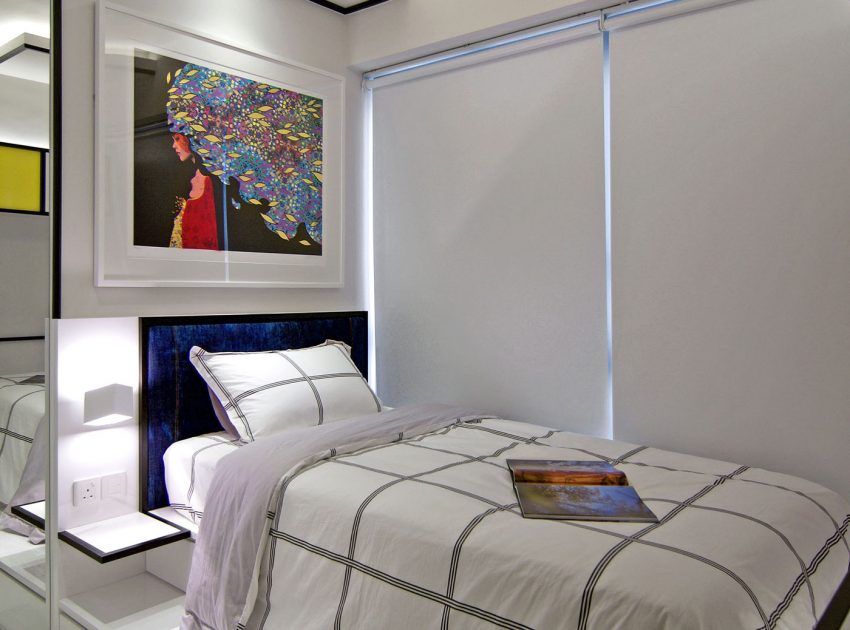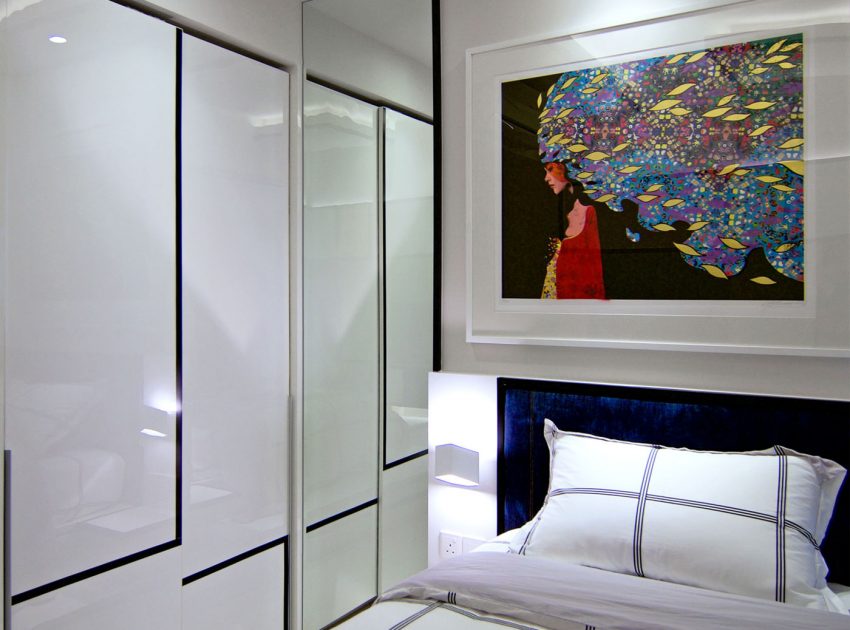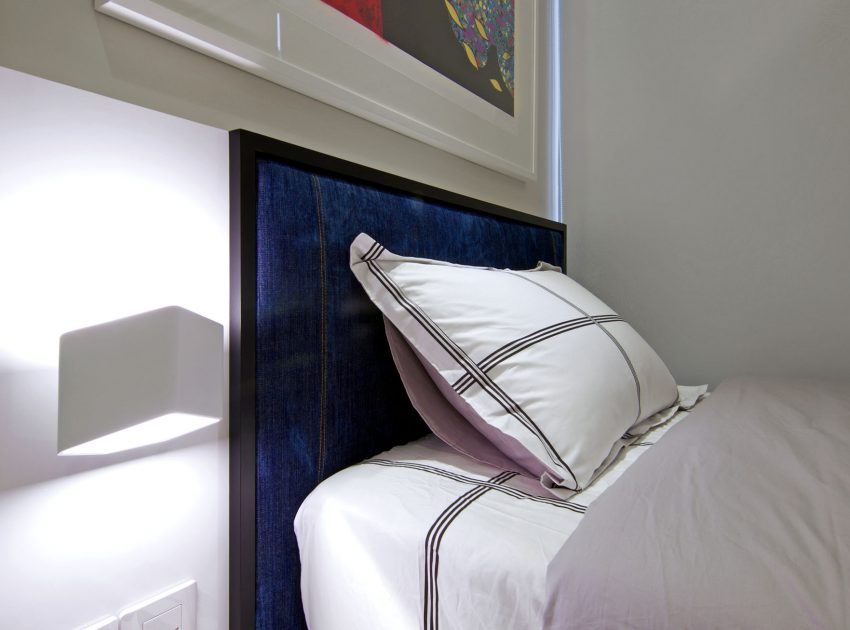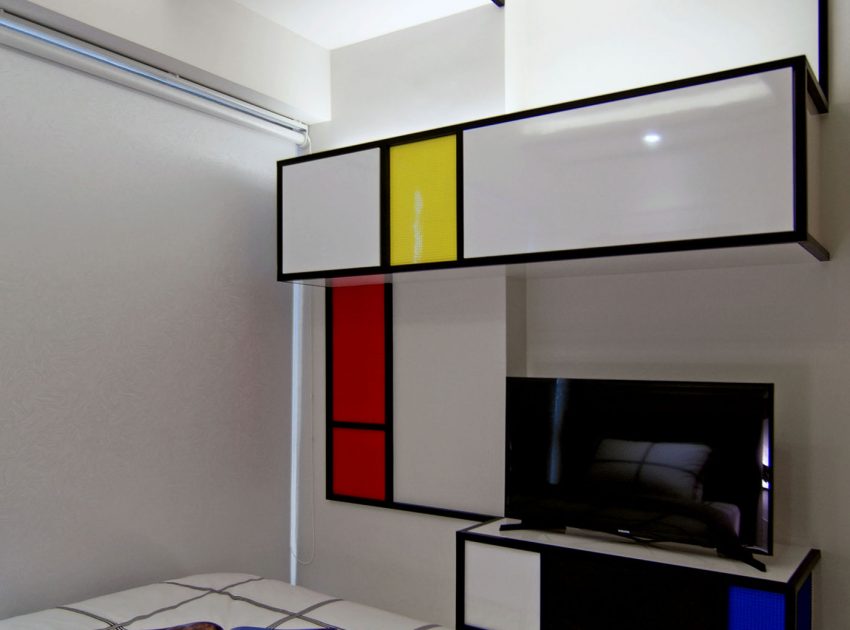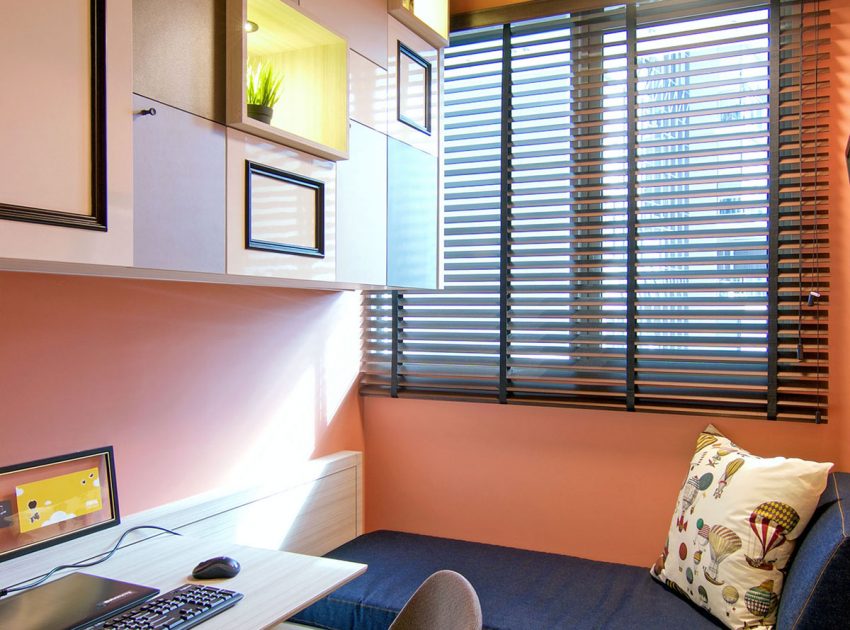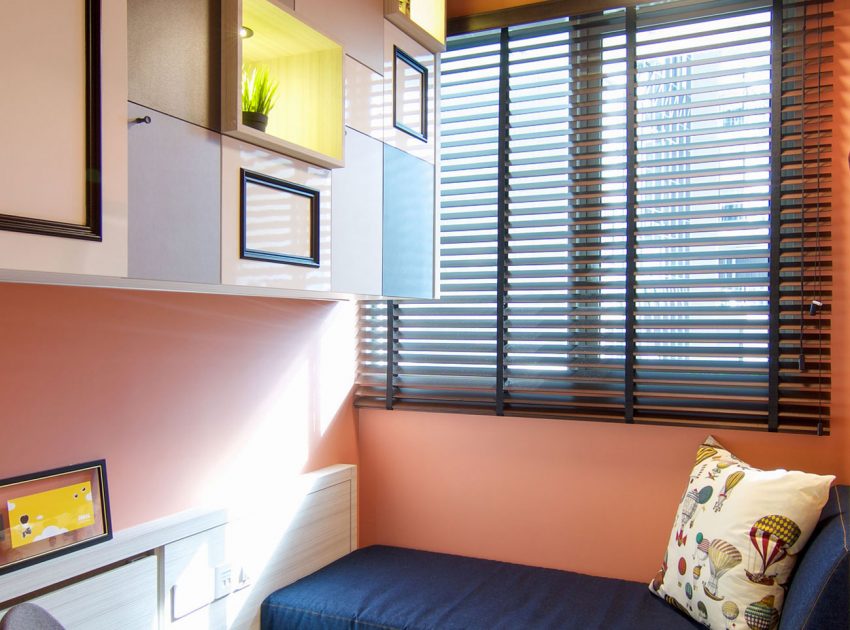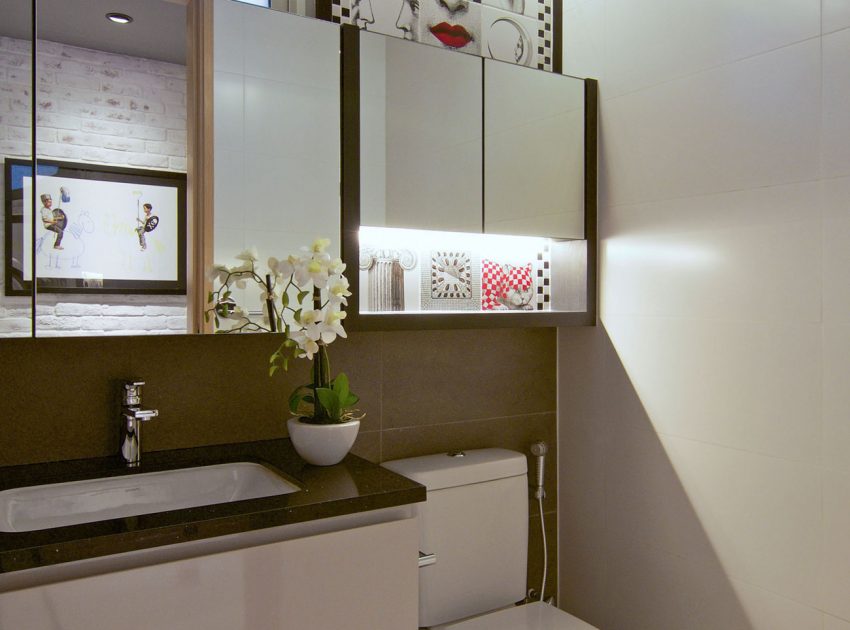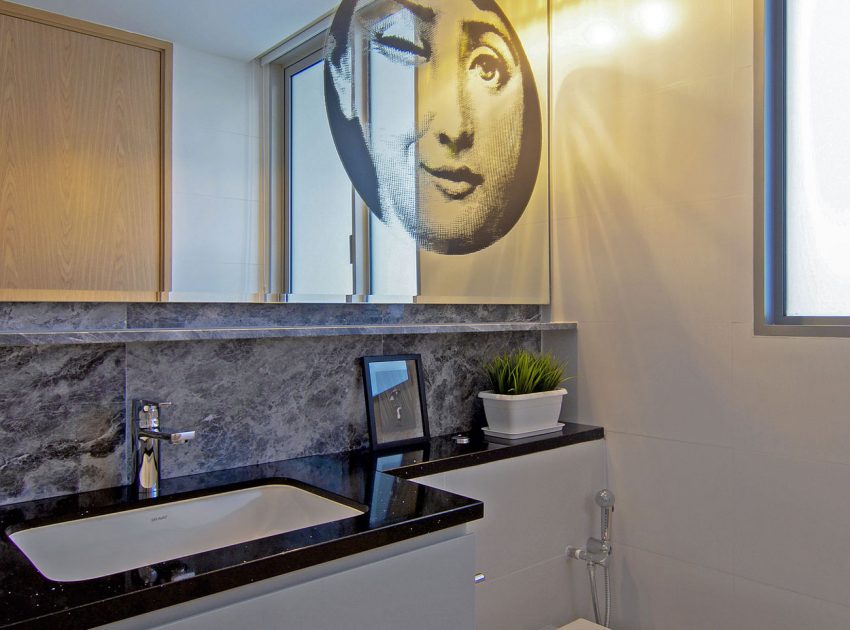 View the complete gallery