Apartment "Wille Parkowa" Katowice by Superpozycja Architekci
A 110-square metre apartment in Katowice has been designed for a couple. The owners dreamed about a bright and cozy interior. The chosen colours were grays, white and wood accompanied by some colourful accents. It all provides the backdrop for the contemporary furniture in bold colours, patterned wall coverings and colourful accessories.
The materials used in the apartment are natural shades of wood, brick and granite.
The living area is the living room and the dining room. The kitchen is partially separated by a wall to ensure more space for the kitchen worktop. An additional advantage of the separated kitchen is the easier maintenance.
Thanks to the numerous custom-made furnishings in the hallway, living room and bedroom, the apartment gained ample storage space.
Lots of wood and white surfaces have been put together in the bathroom. Next to the shower enclosure there is storage and resting space.
The master bedroom features some furniture fixed on the wall behind the bed. It is a piece made of veneer and the shelves are painted in turquoise. The interior is complemented by accessories and copper lamps.
Photos courtesy of Superpozycja Architekci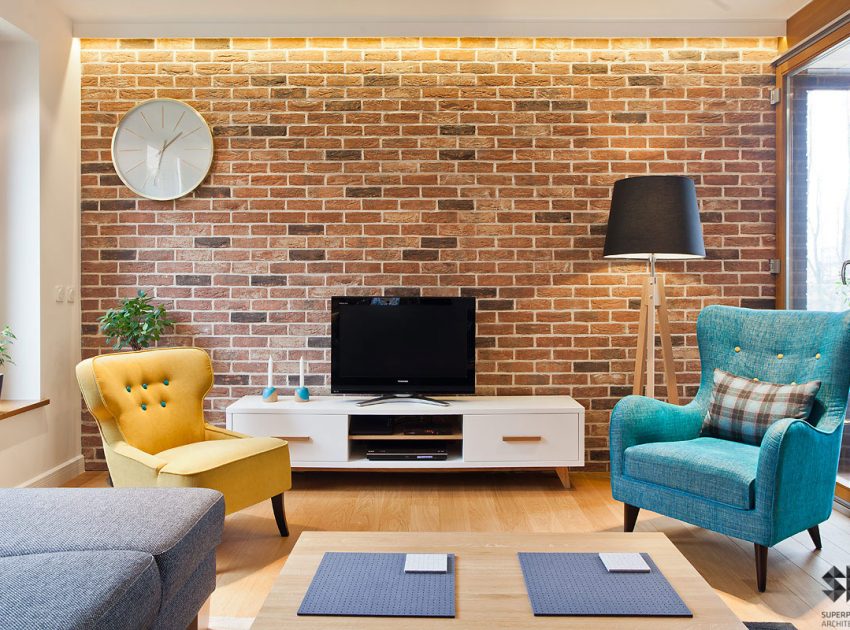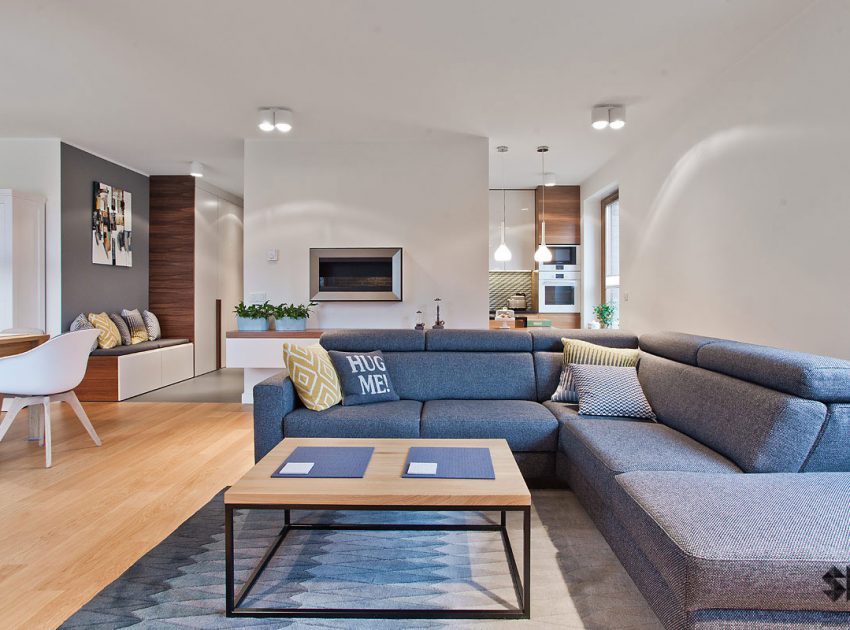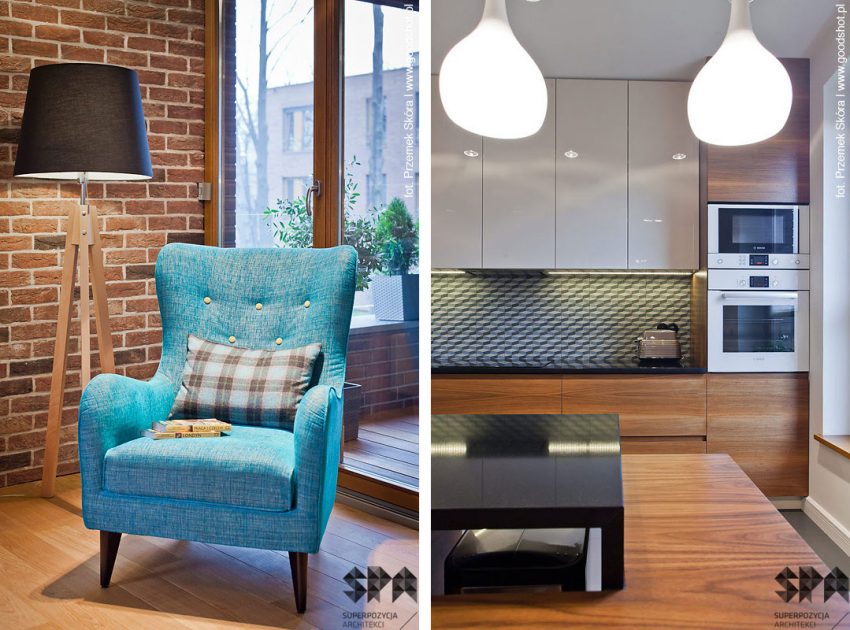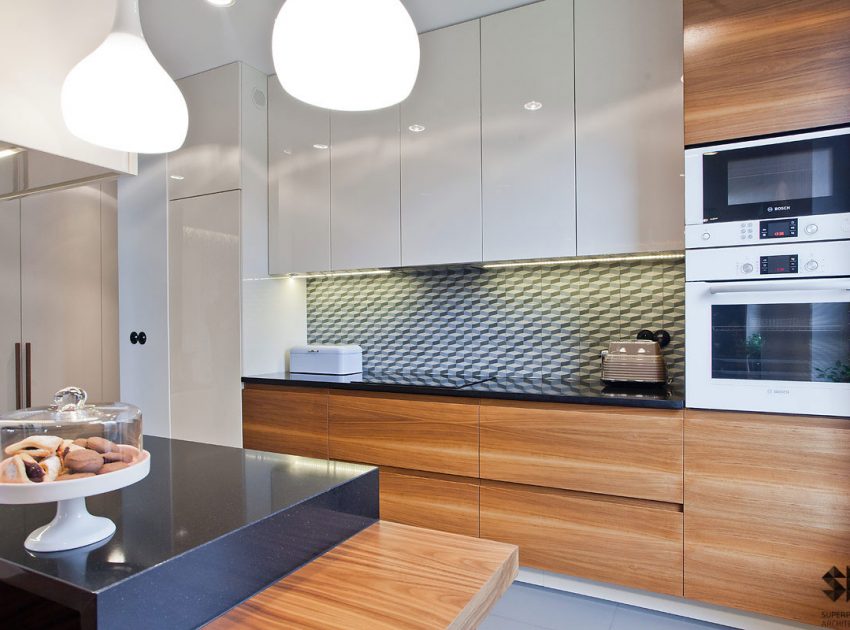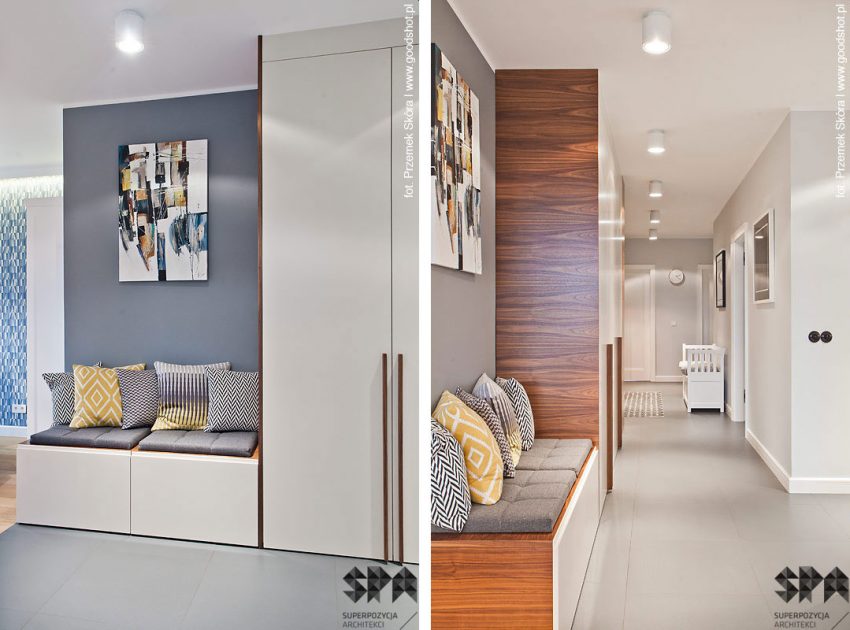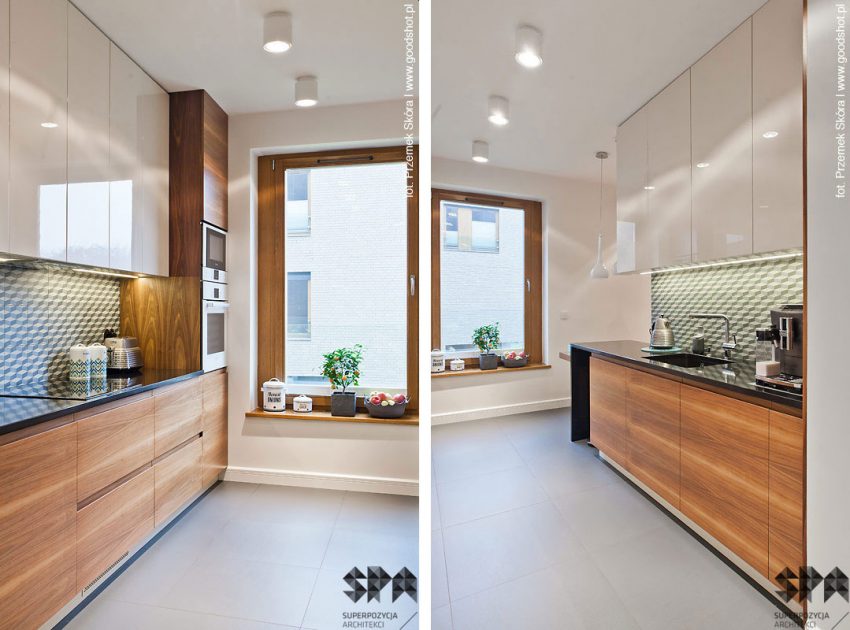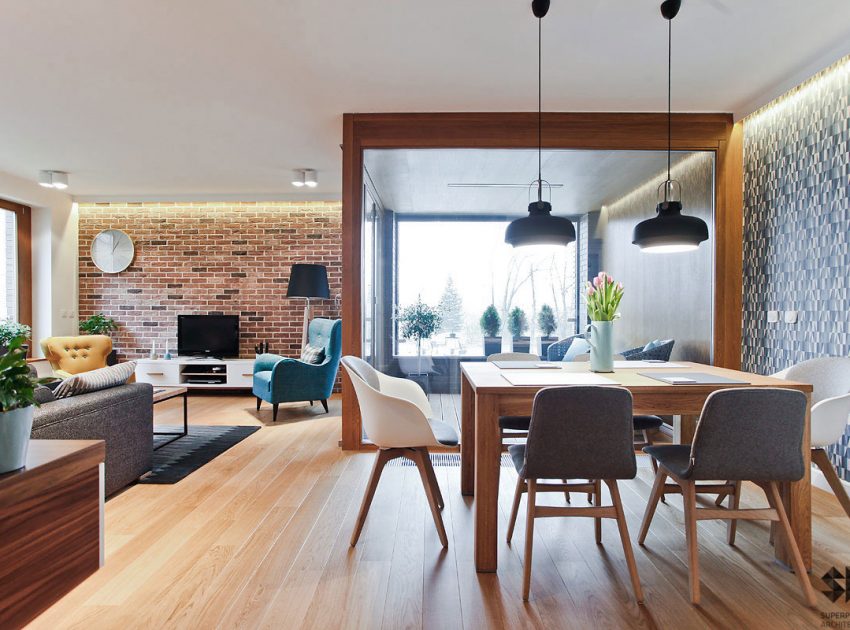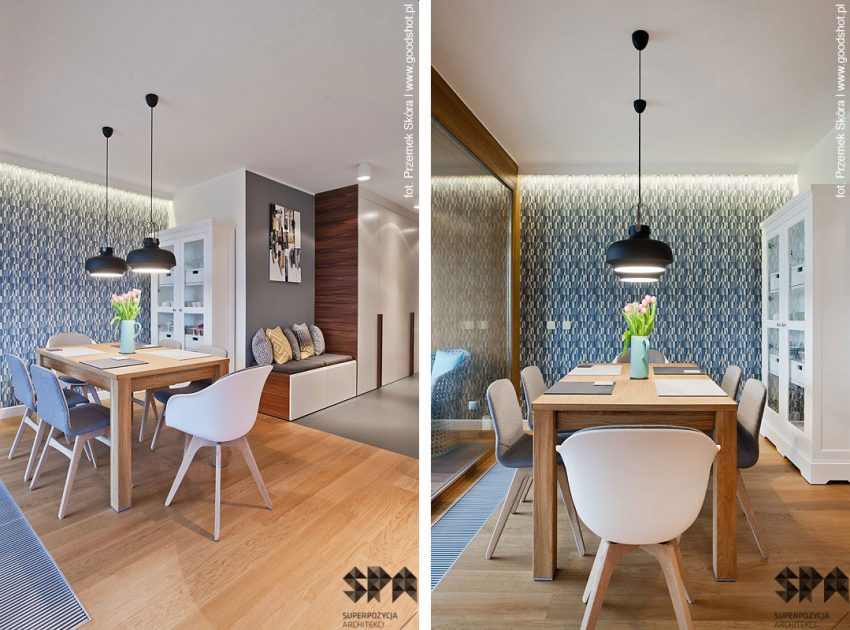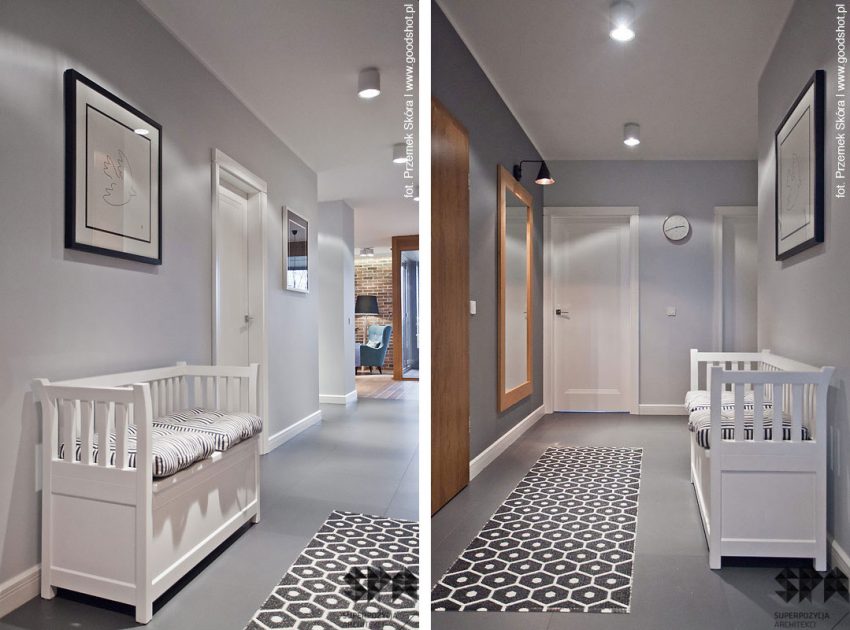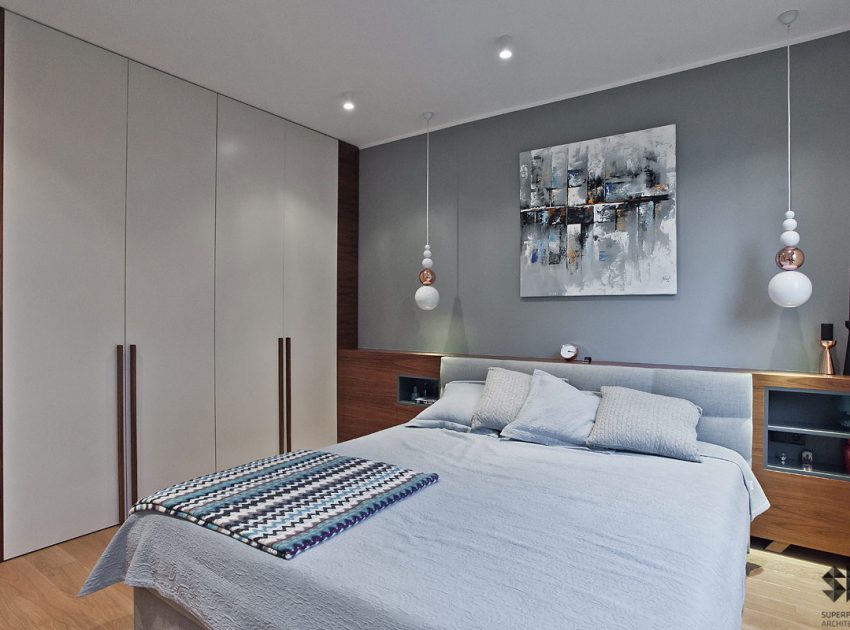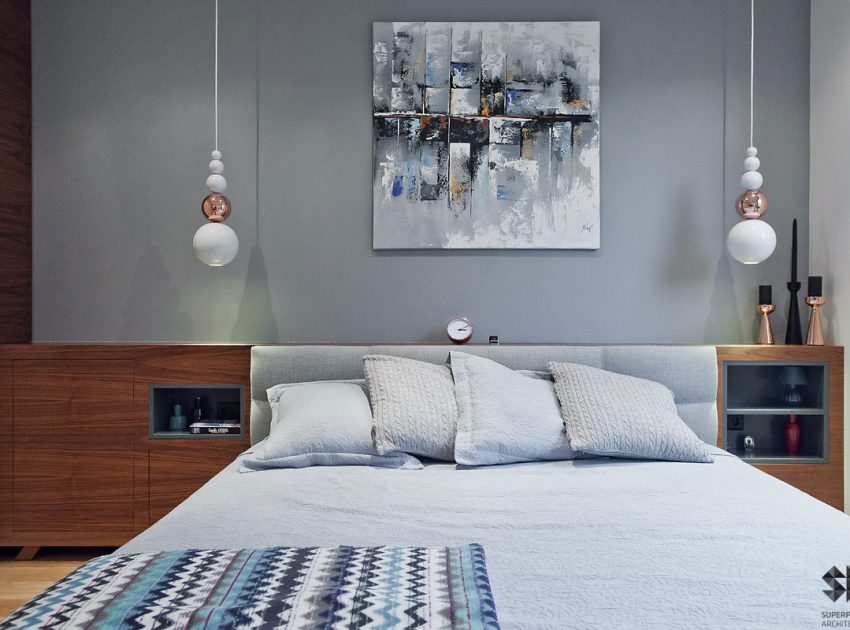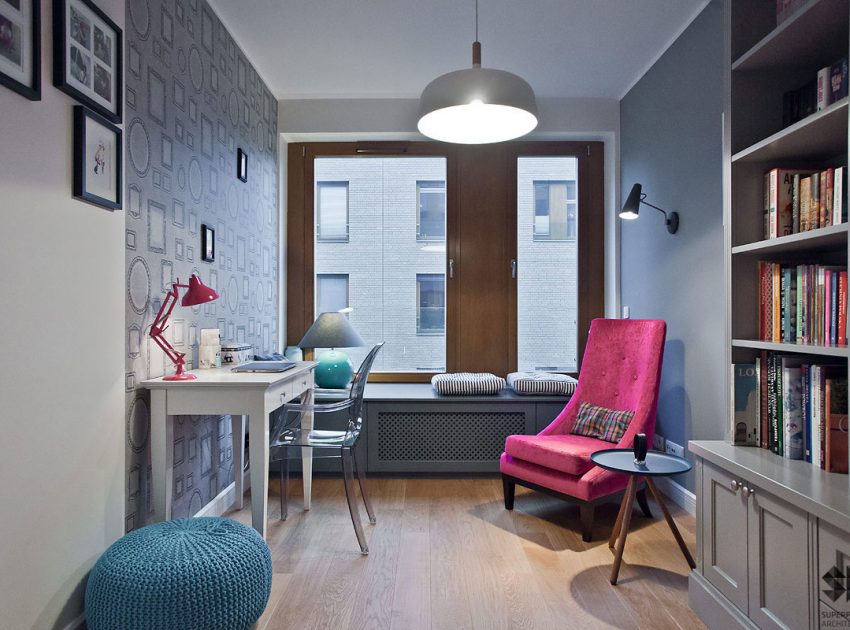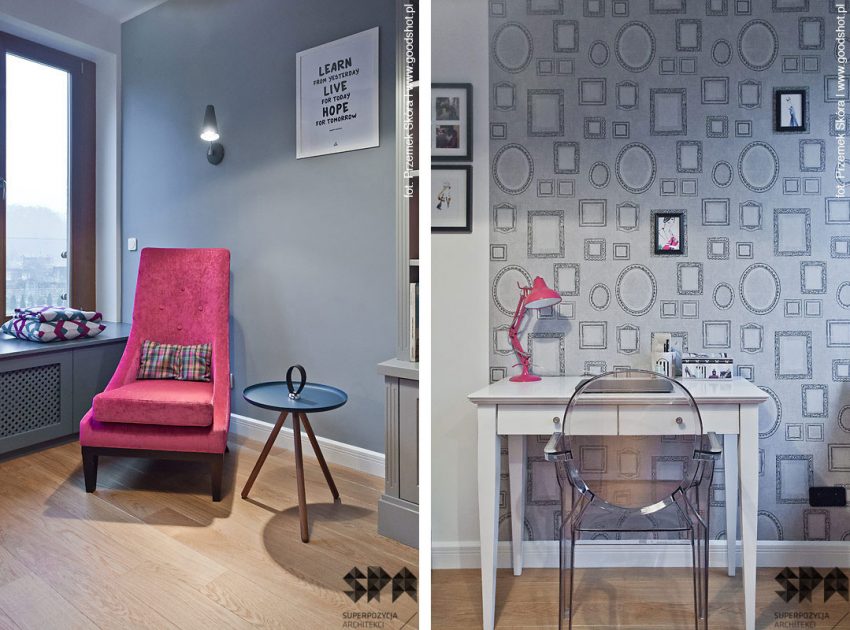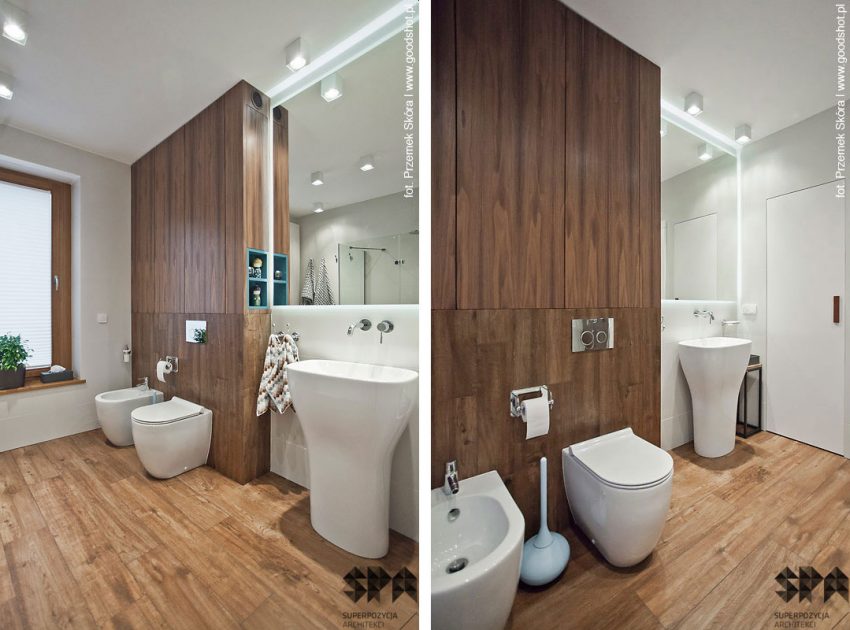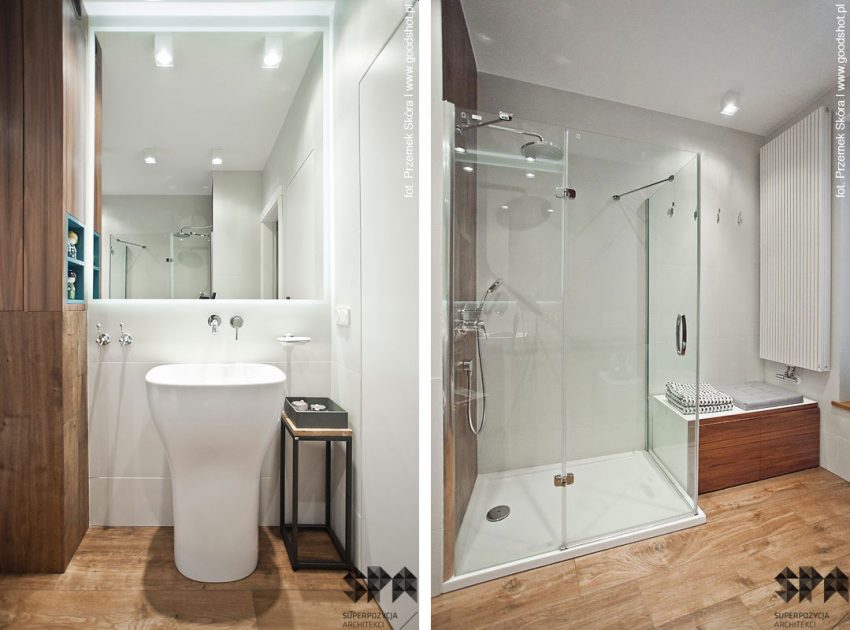 View the complete gallery