L'essenziale è Luce by bp Laboratorio di Architettura
"A modern design that is based on the rigor of the lines, on the game of shapes and volumes and on the continuity of materials is the basis of the renovation of a villa immersed in the Brescia plain filter light, the sunlight. It fills the heights, draws the spaces. Yup reflects on the large fireplace, chases the little apples that are fairy tales and that they are art. We are near Brescia, and we are in a villa with clear geometries and even more angles. A new structure goes, modern, with welcoming finishes and calibrated accessories, that the architects Paolo Bussi and Elisabetta Piotti – aka BP Laboratorio of Architecture – they defined step by step, detail after detail. There is heat, between those high and sturdy walls. There is harmony, there is uniformity. The floor designs each room, with a laminate, of a wood effect. Only the staircase gently interrupts its progress. Made of sheet metal varnished with wax, it is a pitch-colored accordion.
At its feet yes opens the living area, made of grays, whites and browns. The fireplace double-sided warms the environment, and divides it. On the one hand, the living room, col sofa and TV cabinet. On the other, the dining room, with table and chairs made to measure, with a high back and slender shape. The sun draw lights and draw shadows. Caress the suspensions made on measure, with their gray and black circles and that single white circle. You would expect to see those discs spinning, under a wind that smells of flowers and summer. Immersed in a symphony that is music and vibration.
Nearby, walls without doors reveal the kitchen. A hidden, innovative and mysterious world. A white quartz top houses the sink and induction hobs, while three everything else remains hidden inside large lacquered wardrobes. Technical or natural, light is the queen of the room. As in the sleeping area, where even the bathroom lives behind the reflections of a huge window. Fully lined in Kerlite, it is a dove gray, intimate and poetic. Only the whirlpool bath brings a little white to the room. Entering it means dreaming. Delusion that you are in the garden just outside, enclosed in its peaceful and bright colors. The green lawn, the olive trees, the water of a swimming pool that is pure geometry. An enchanting view, which also lives in the bedroom. Simple, refined, with containers that look like huge trays, and the bed that is a soft novel. There, in front, only the meadow and only the sky. A world to draw, to paint. To be invented.
The projects signed by bp Laboratorio di Architettura are the perfect fusion between design and innovation, between architecture and technology, between comfort and functionality. The building process that the studio puts into act focuses on the architectural project, in its various scales, and on the execution state of the art: a traditional approach, which requires multidisciplinary contributions and which requires the knowledge of most advanced trends in architecture and design. bp Laboratorio is able to throw residences, hotels, spaces mercial and corporate in their entirety. Projects that reflect the constant commitment you towards creating an atmosphere adequate, the result of the perfect fit between volumes, materials and lighting."
Photos courtesy of bp Laboratorio di Architettura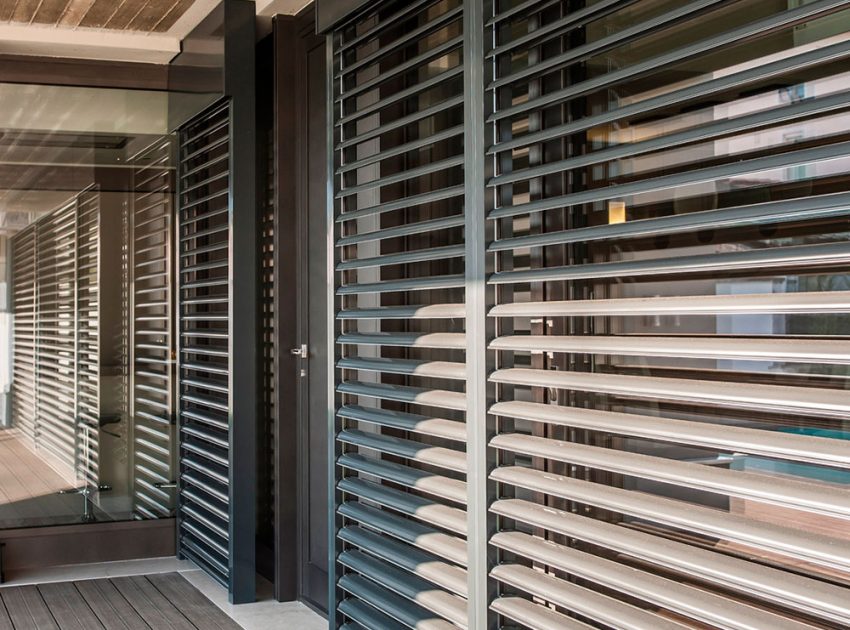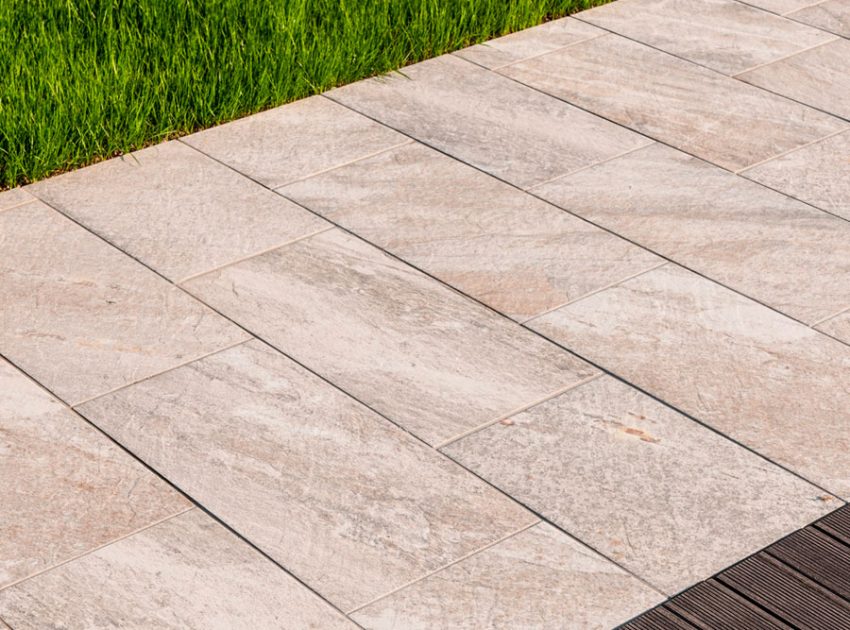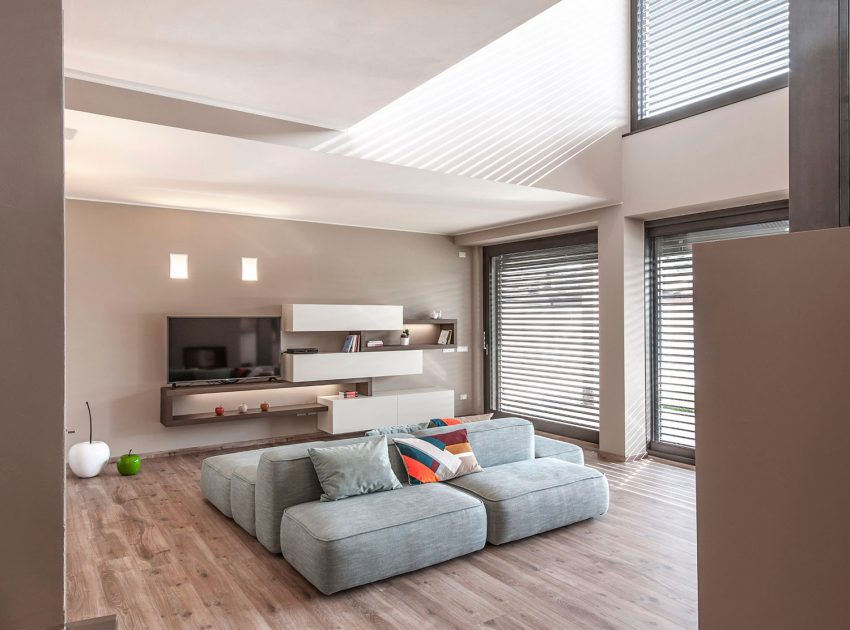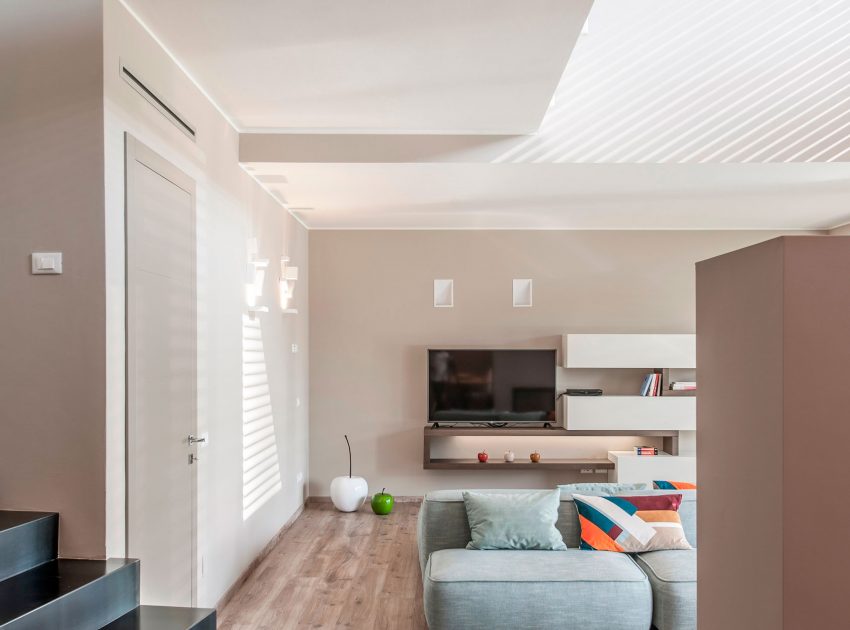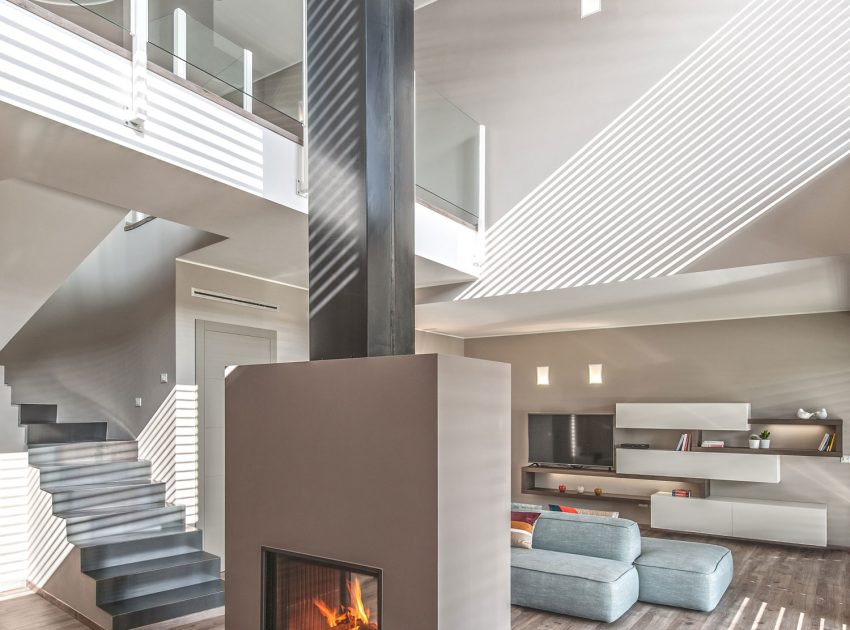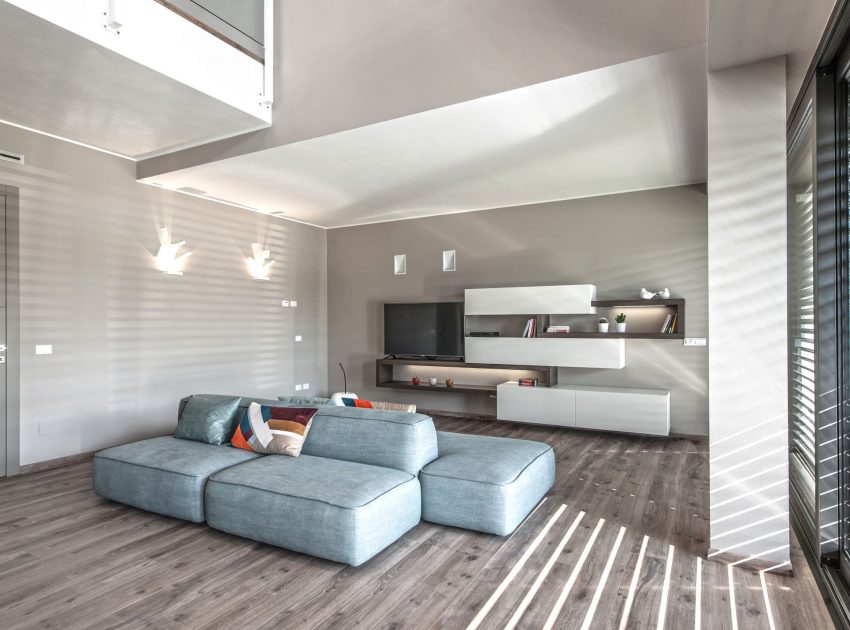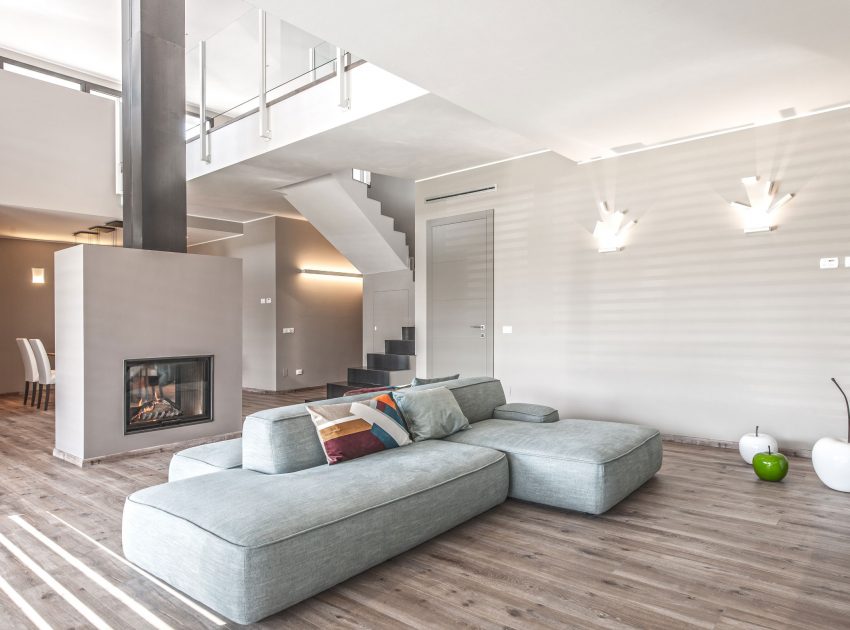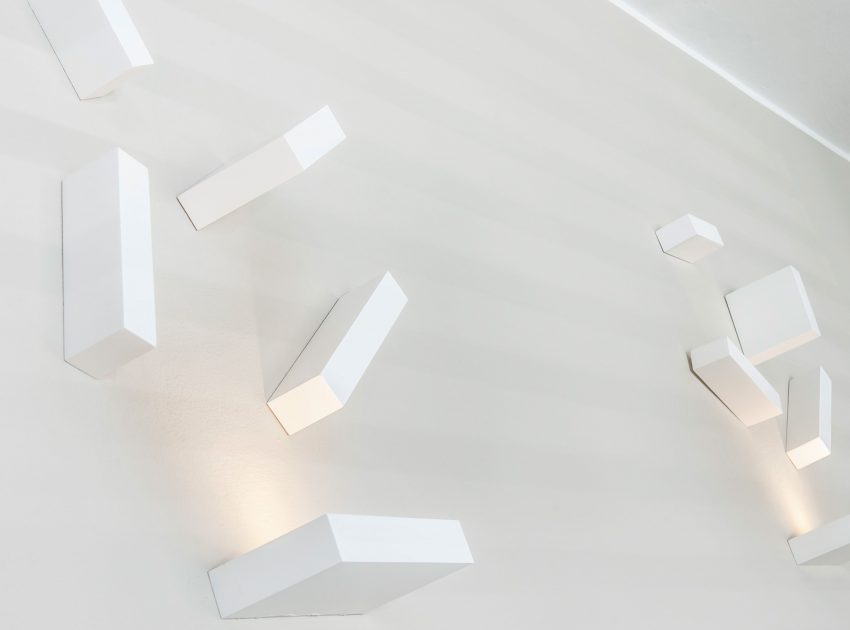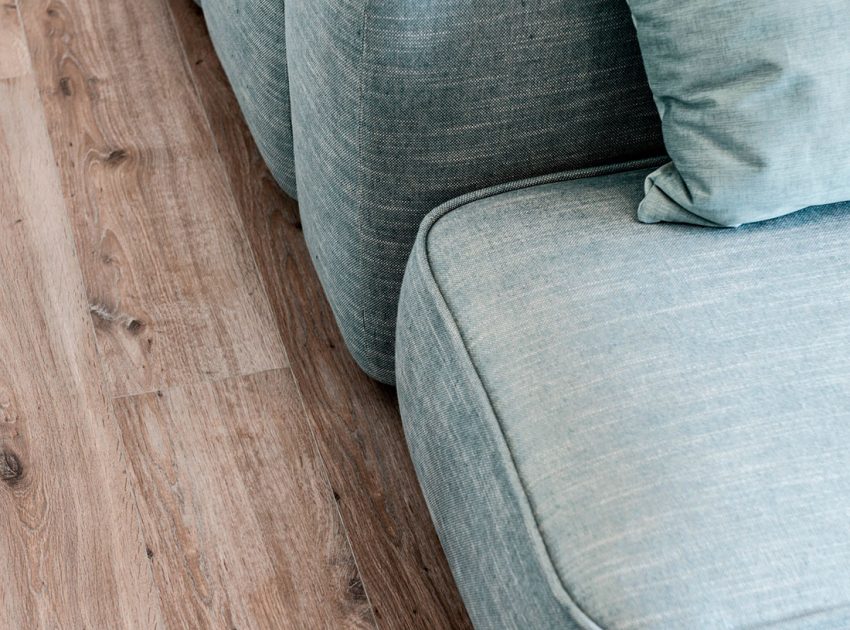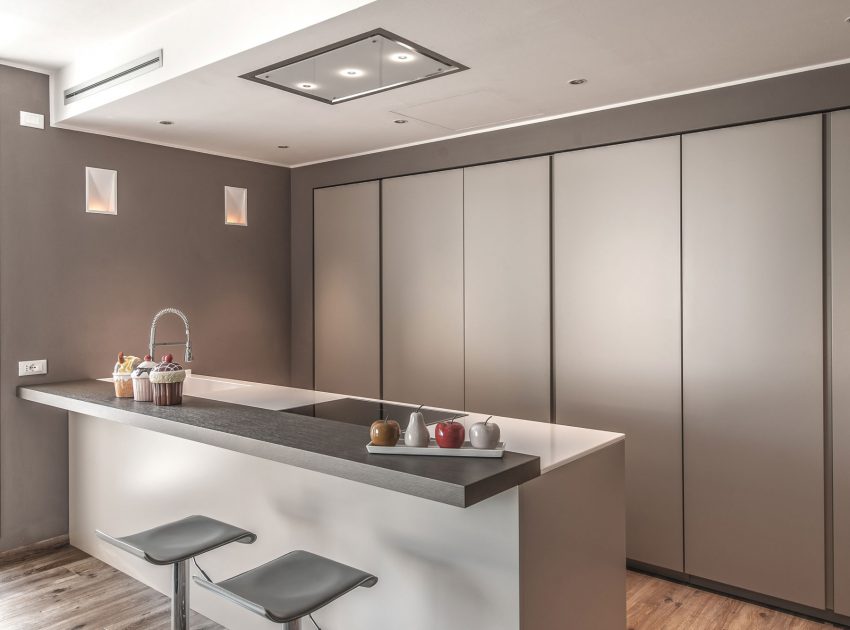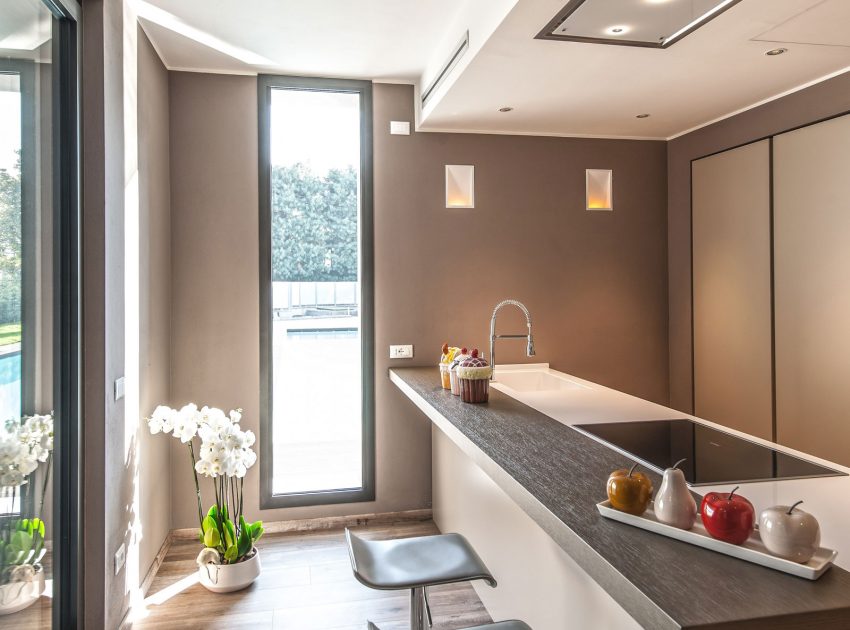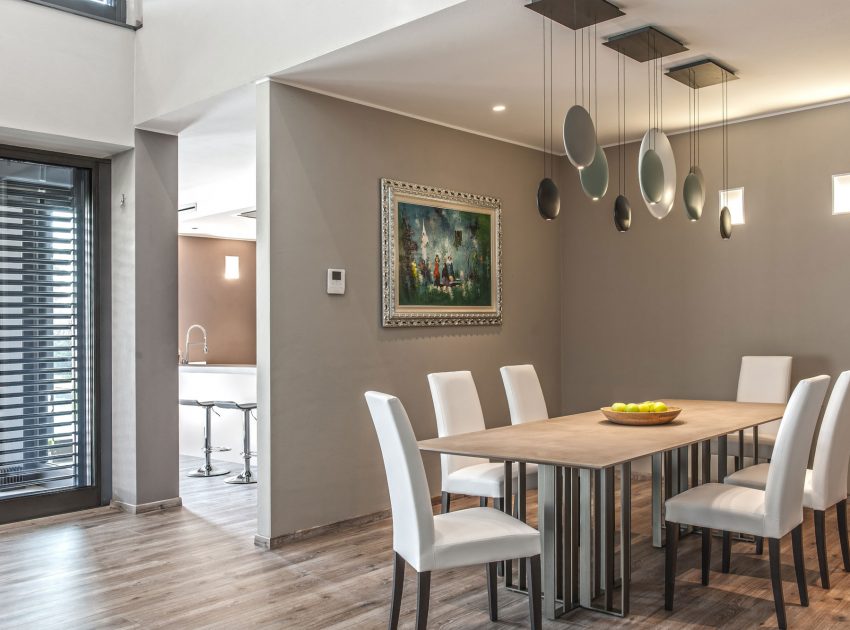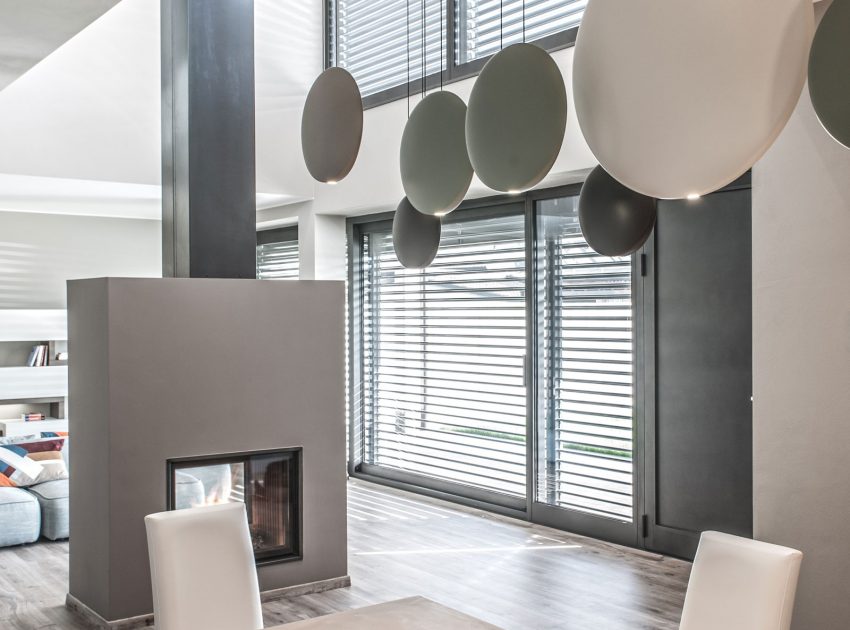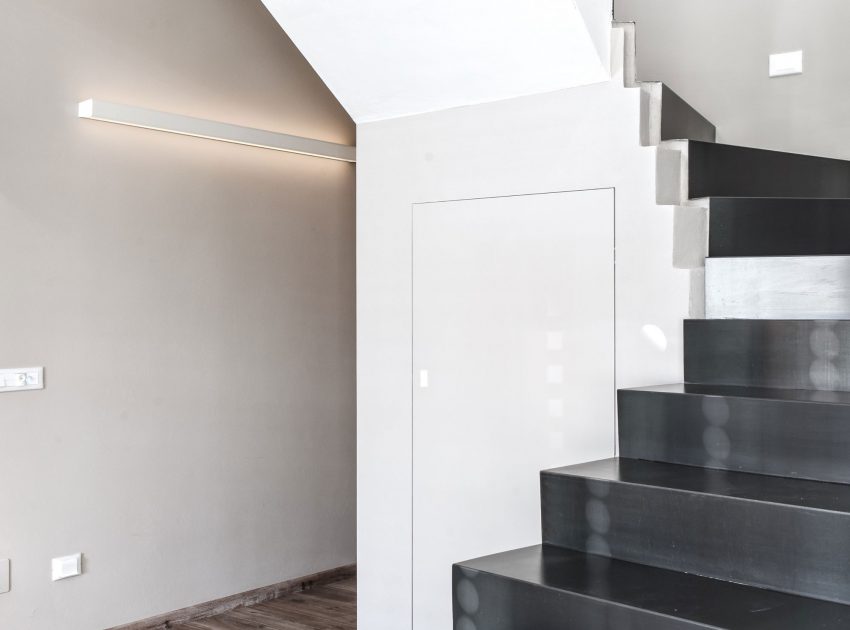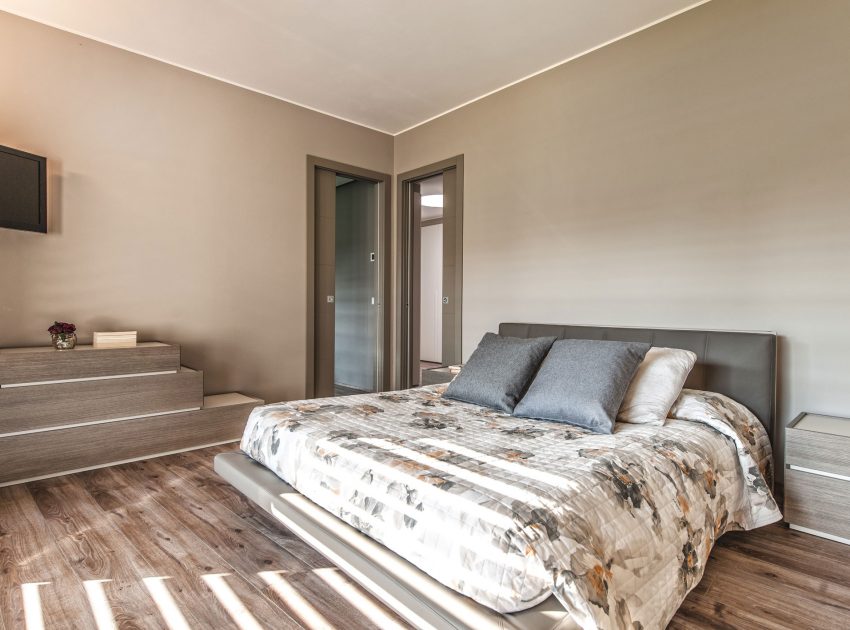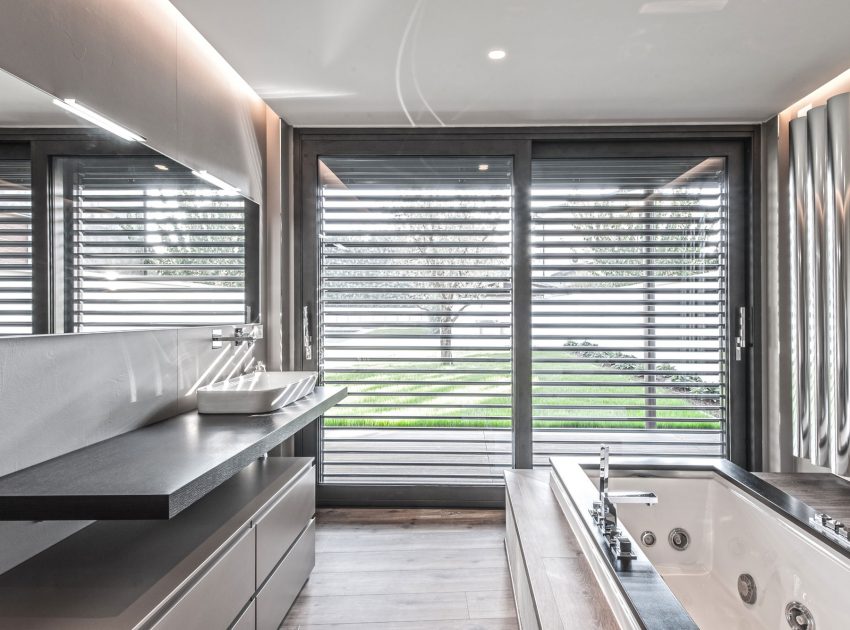 View the complete gallery