The House on a Hill by Kupinskiy & Partners
"The House on a Hill is a single family house located in the suburb of Kyiv.
The project of the house was designed in 2010 and implemented in 2013. One of the most significant details of the house is a combination of strict geometry of facades with arrhythmic columns.
The aim was to provide the user with maximum revealed panoramic view of the surrounding hilly area from the windows in the double-height space of the living room. An important detail is the presence of a garden pond, at the daytime merging with the sunlight creates spectacular reflections on the facade of the building. Minimal design combined with natural materials and neutral colors creates a feeling of absolute peace and unity with nature."
Photos by: Kupinskiy & Partners & Mykhailo Tarasiuk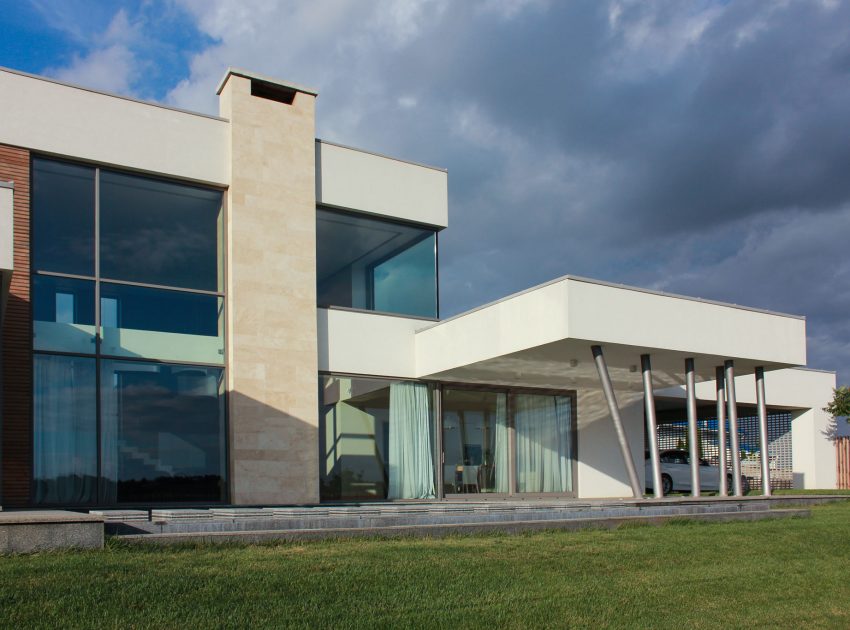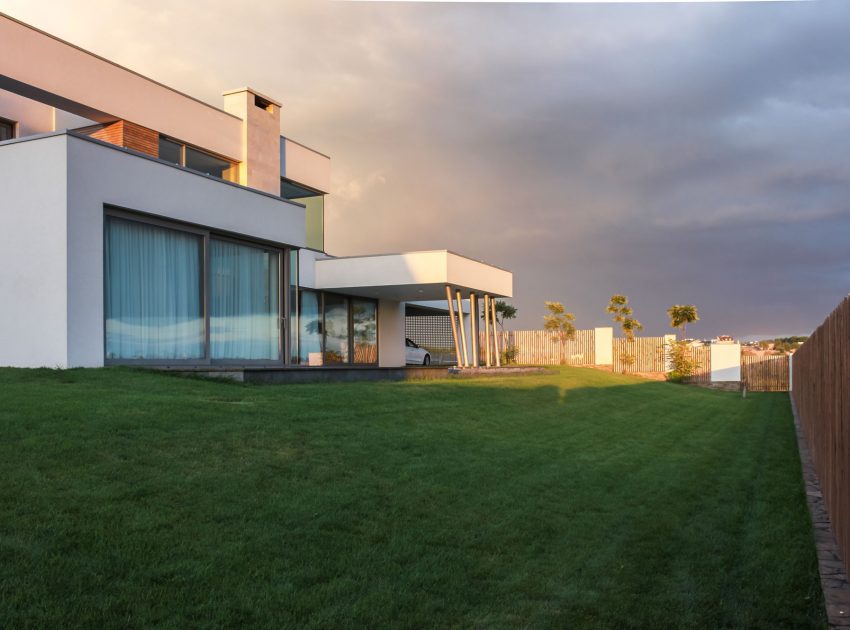 Related: A Modern Home Surrounded by Rolling Dunes with Strips of Canvas in Amagansett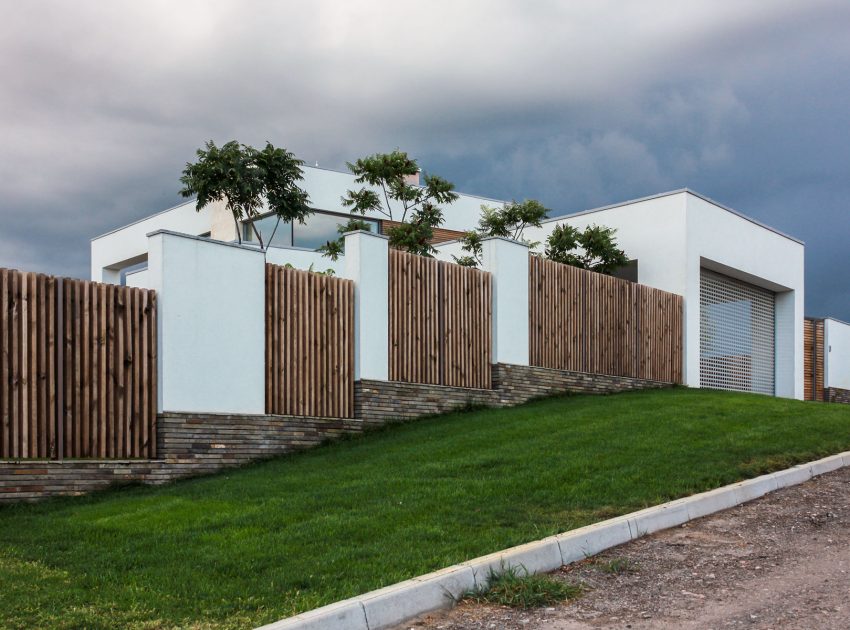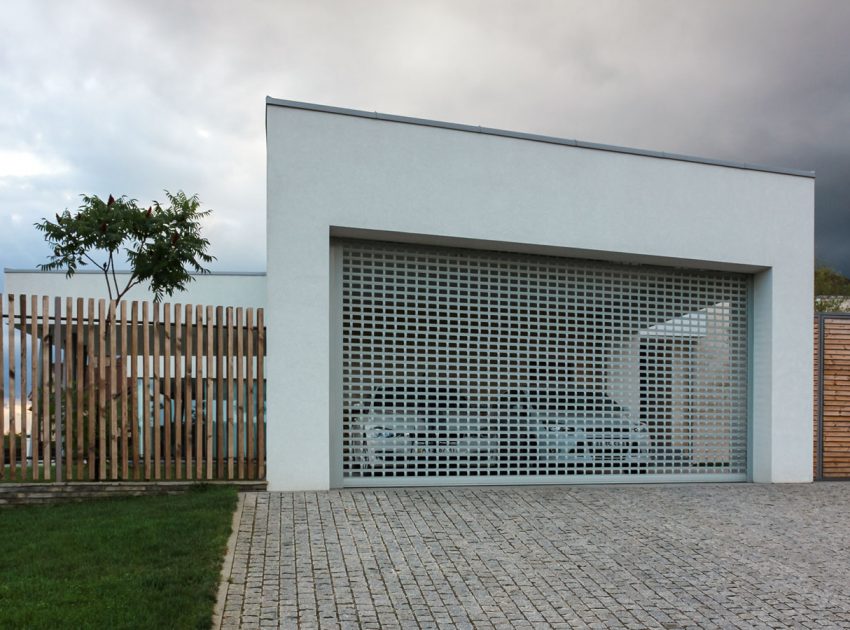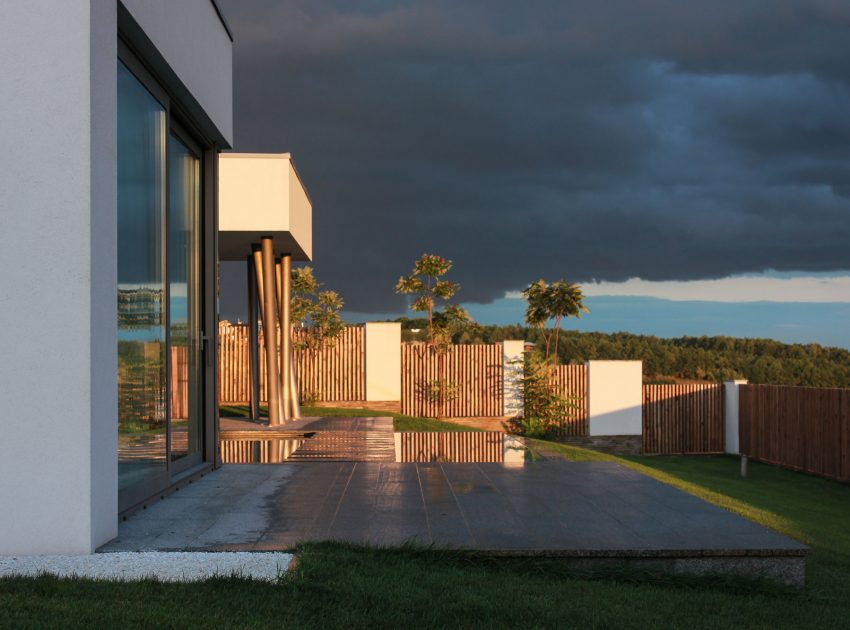 We recommend: An Elegant and Beautiful House with Metal Walls and a Sloping Roof Terrace in Nantes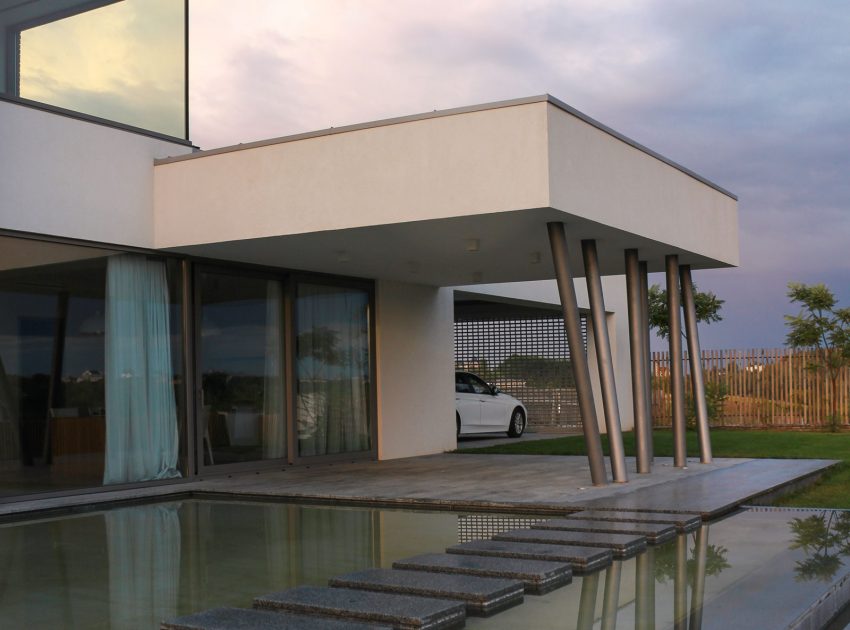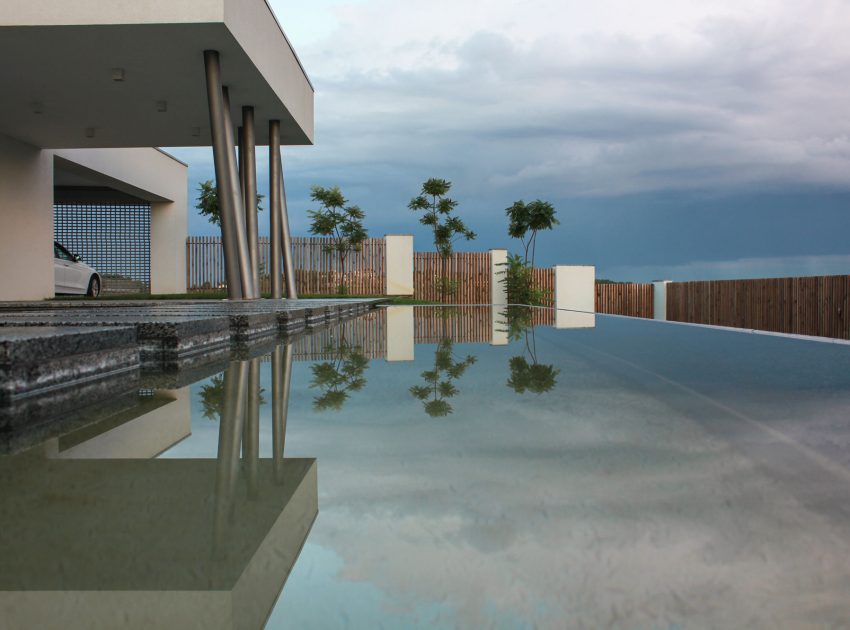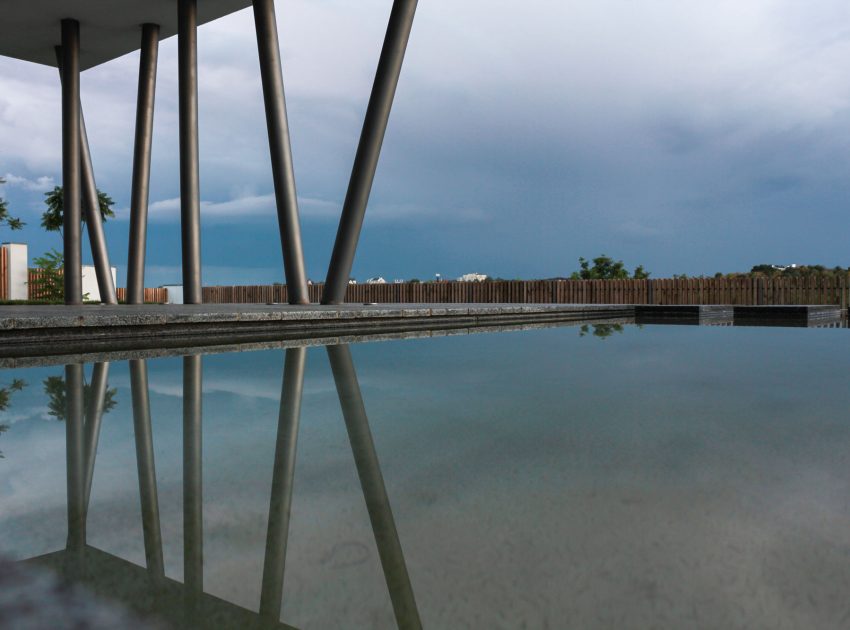 Try these: A Colorful and Playful Row Home Separated by Stairs and Mesh Partitions in Barcelona, Spain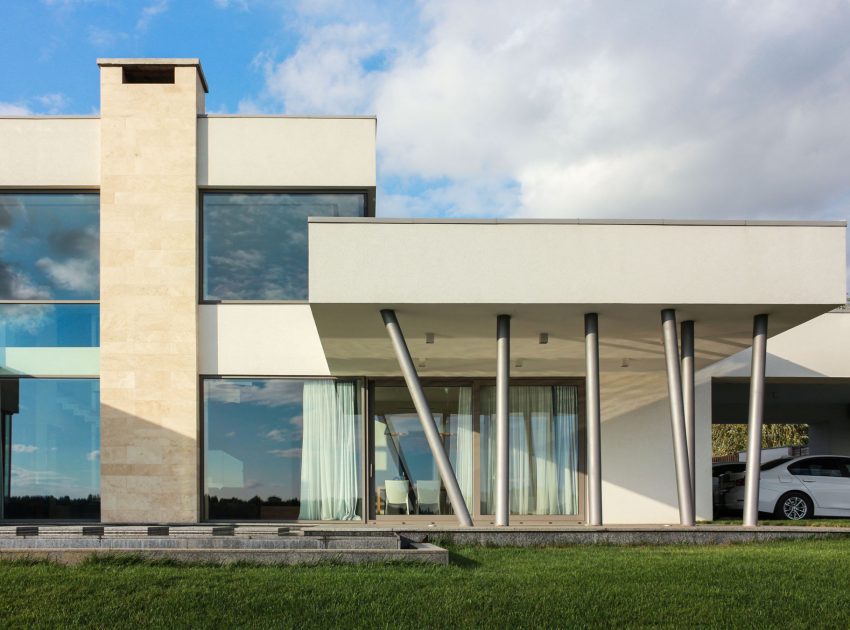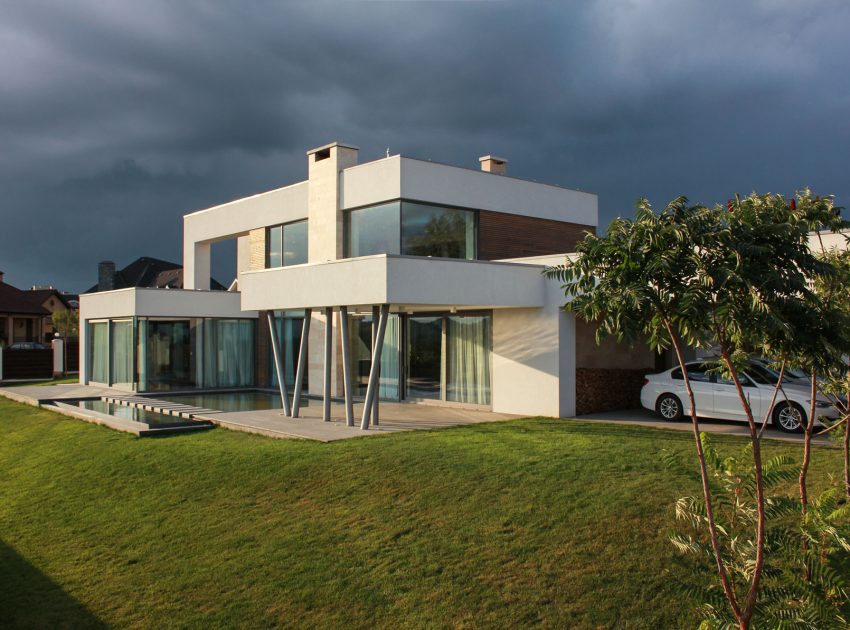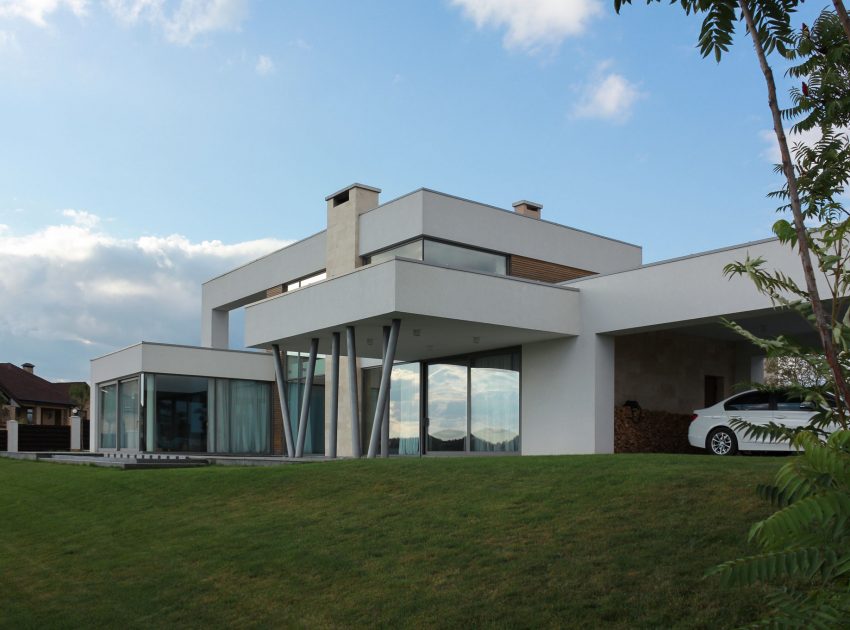 Related: A Spacious Contemporary Home Characterized by Seamless Indoor-Outdoors in Oakville, California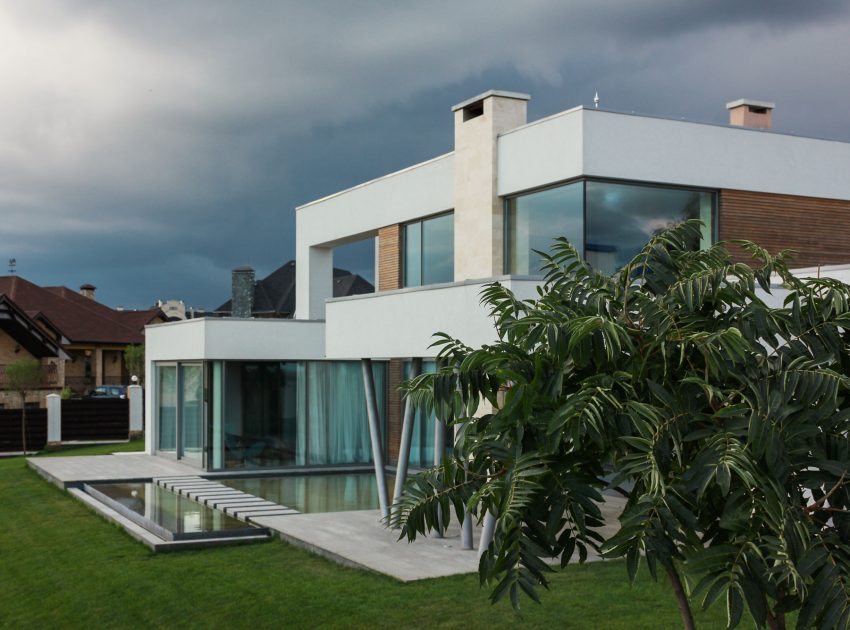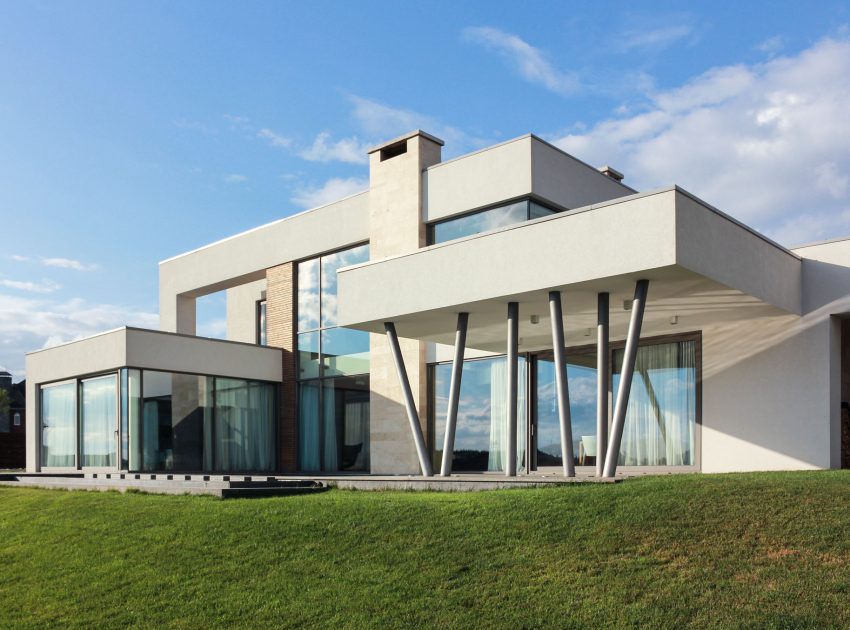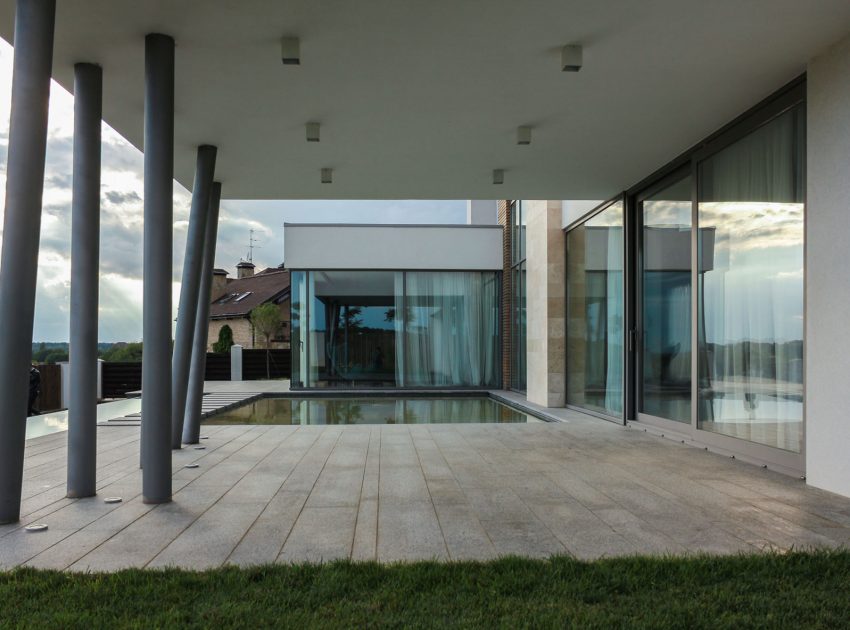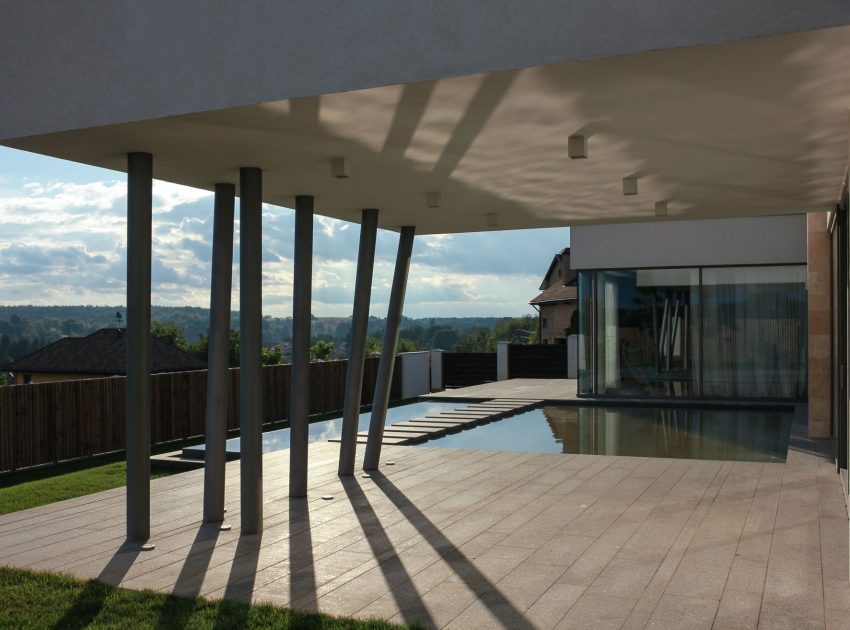 Up next: An Elegant Contemporary Home in the Lomas Country Golf Club, Mexico City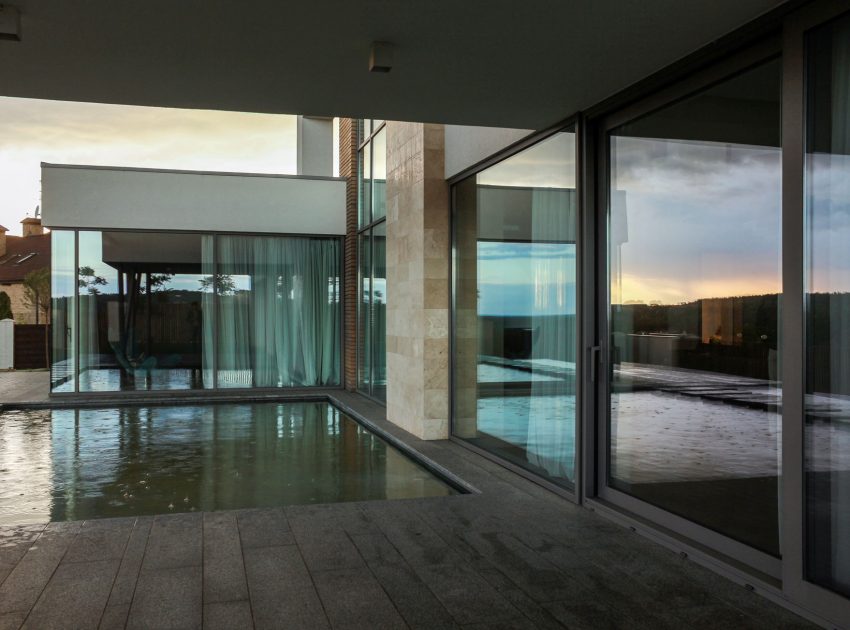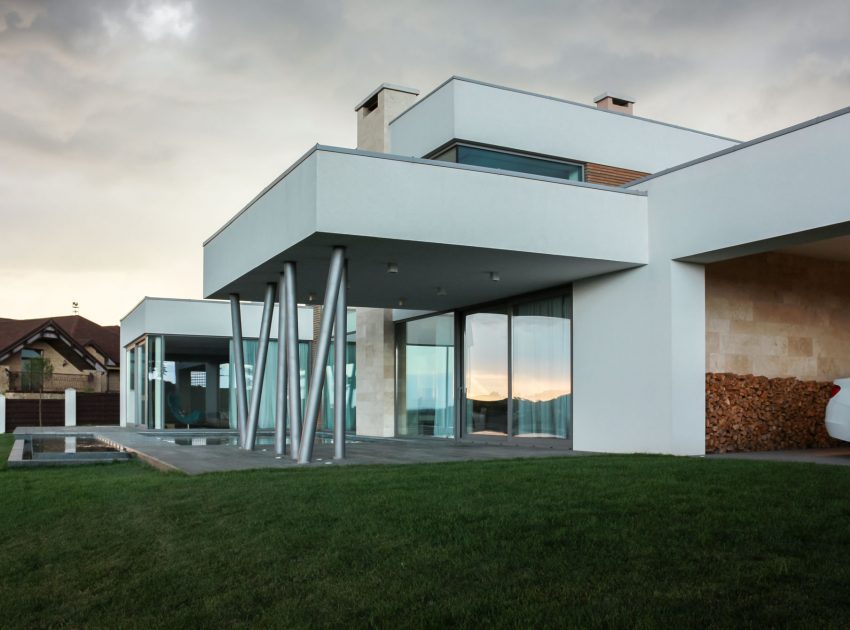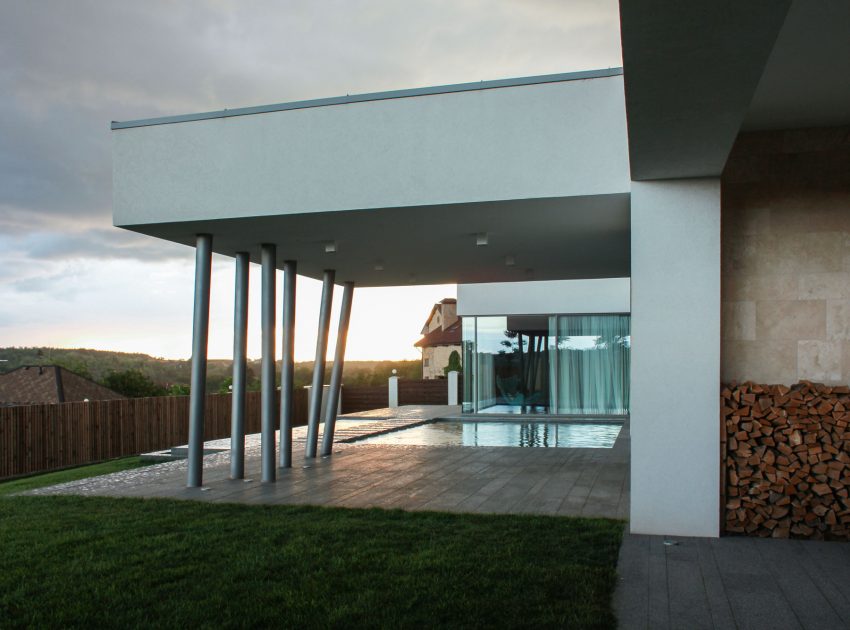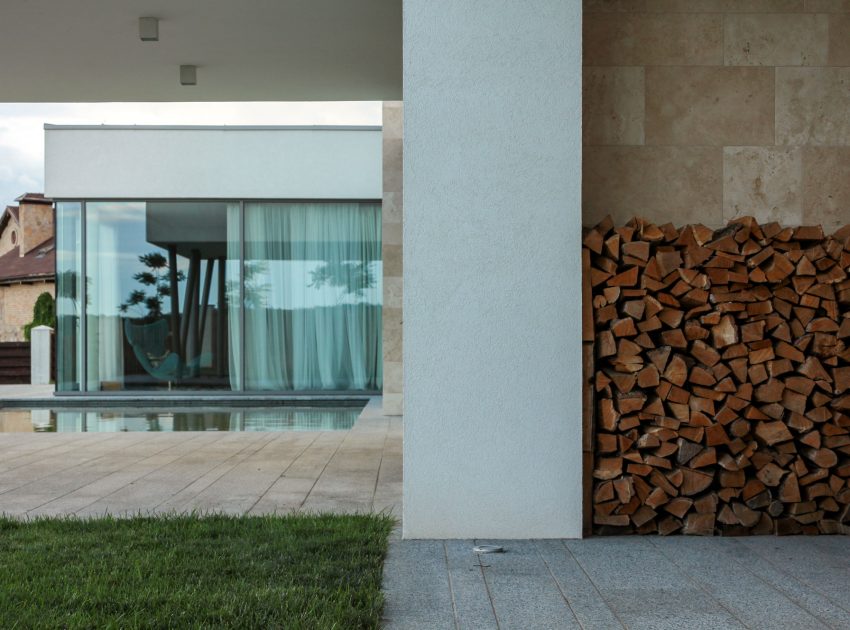 See also: A Stunning and Spacious House with Open Spaces and Natural Light in Yen So, Vietnam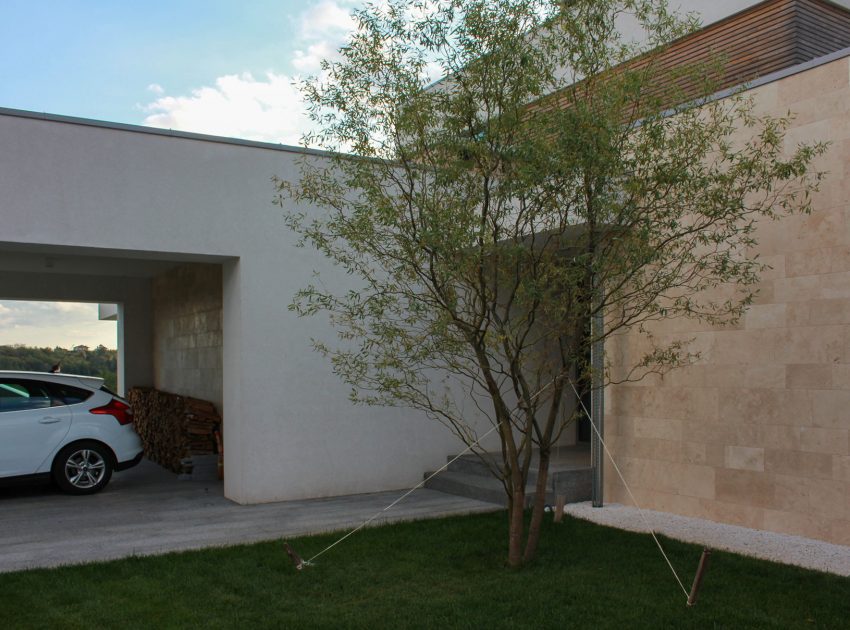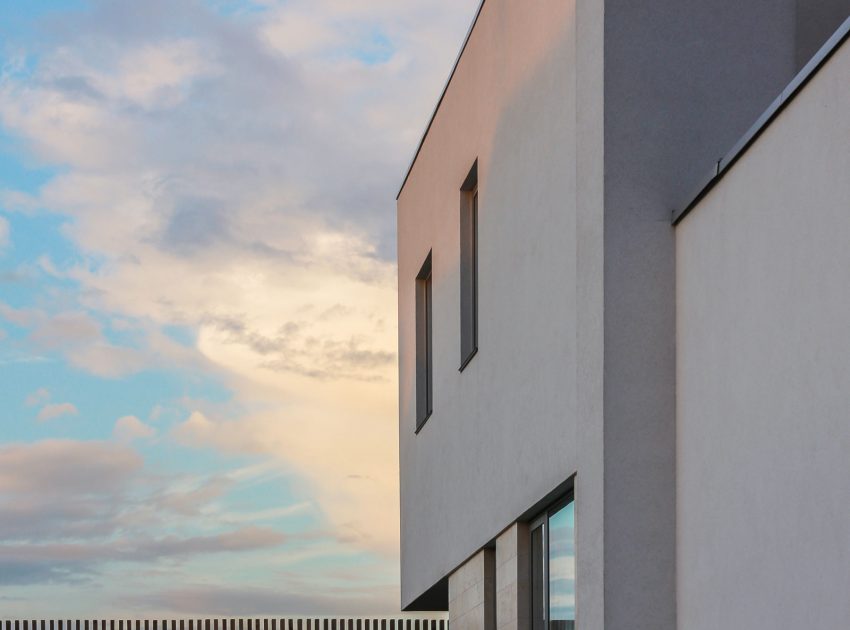 Read: A 100-Year Old House Remodeled Into a Bright Contemporary Home in Poland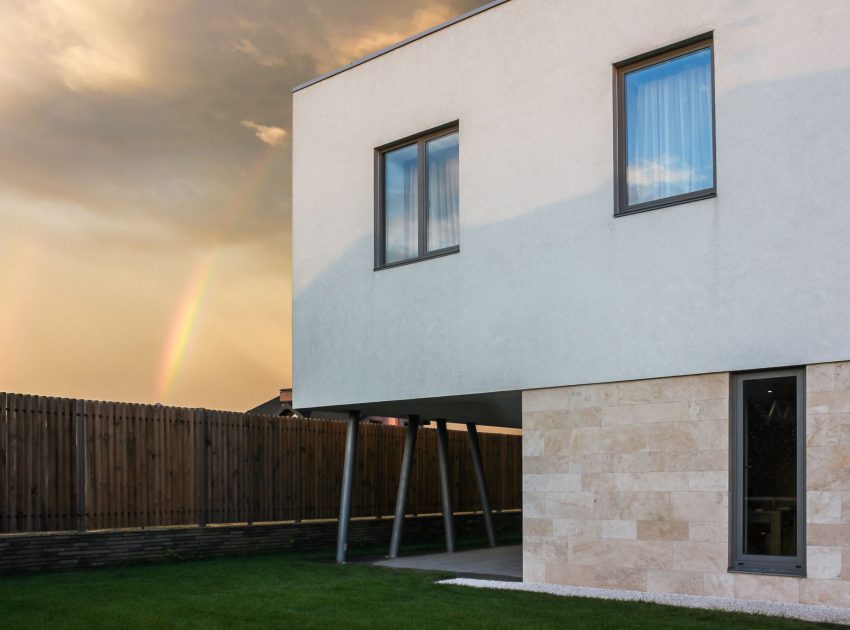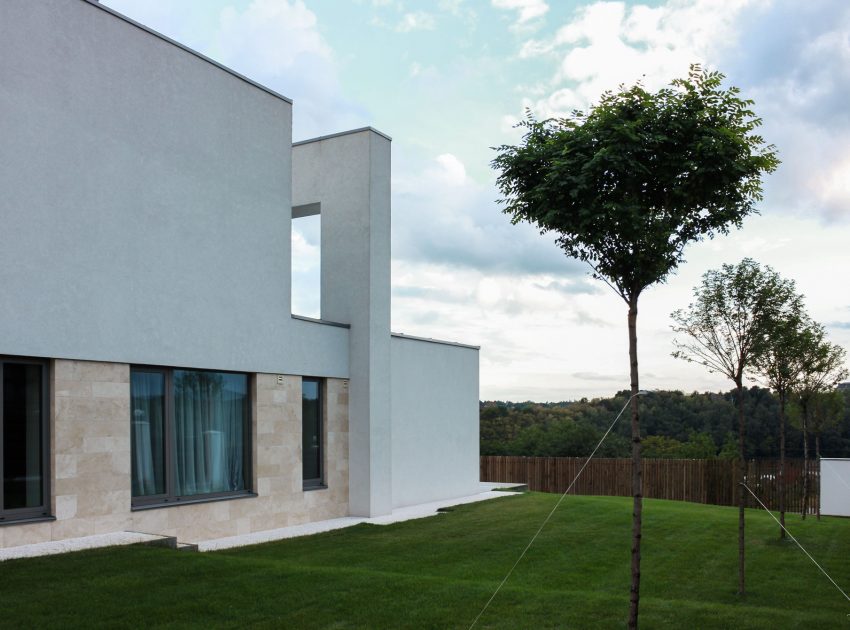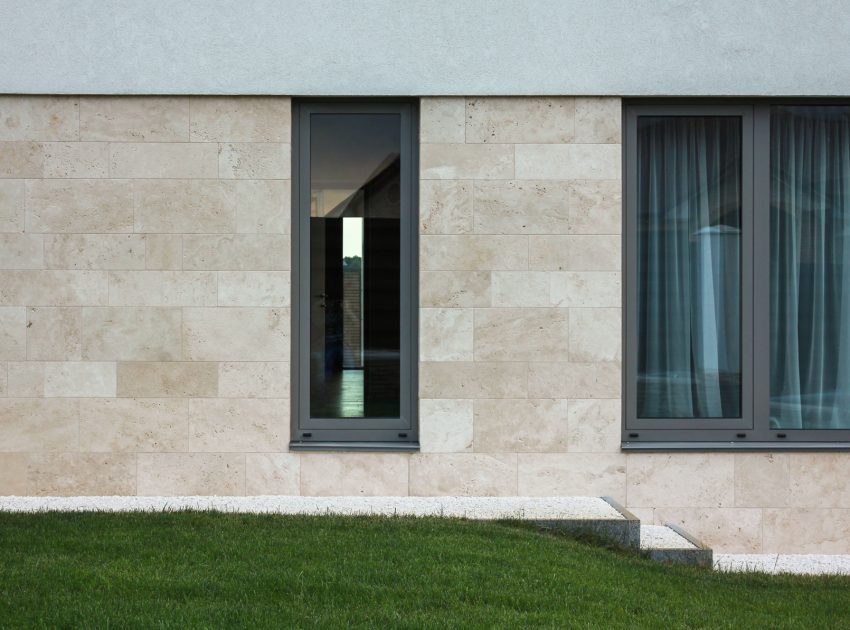 What we thought: A Striking and Exquisite Contemporary Home in London, England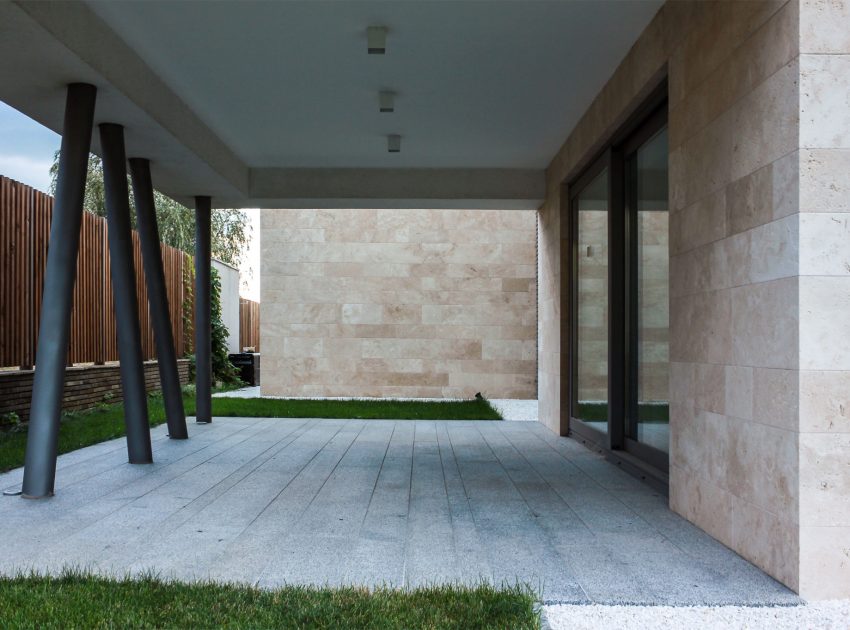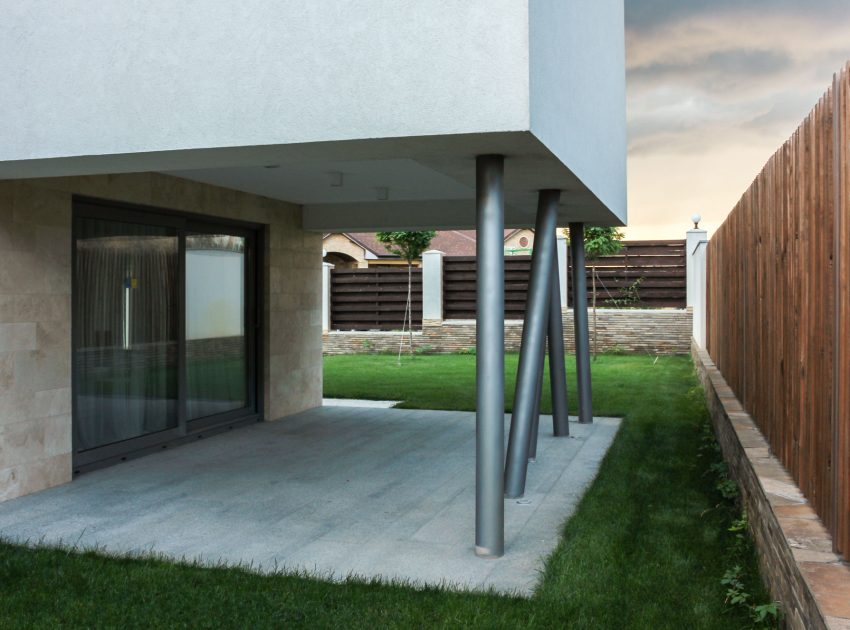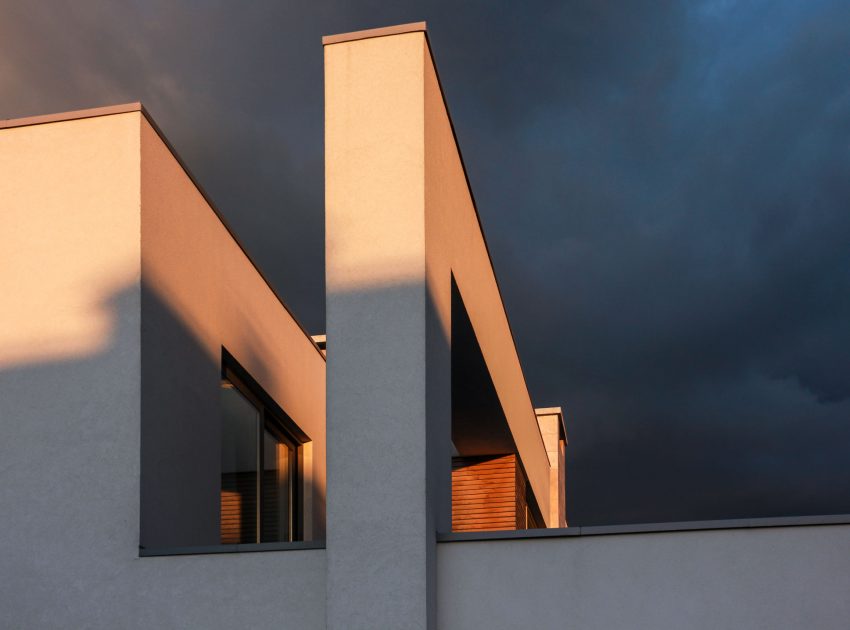 Read more: A Luminous Contemporary Home with Natural Light and Ventilation in Thailand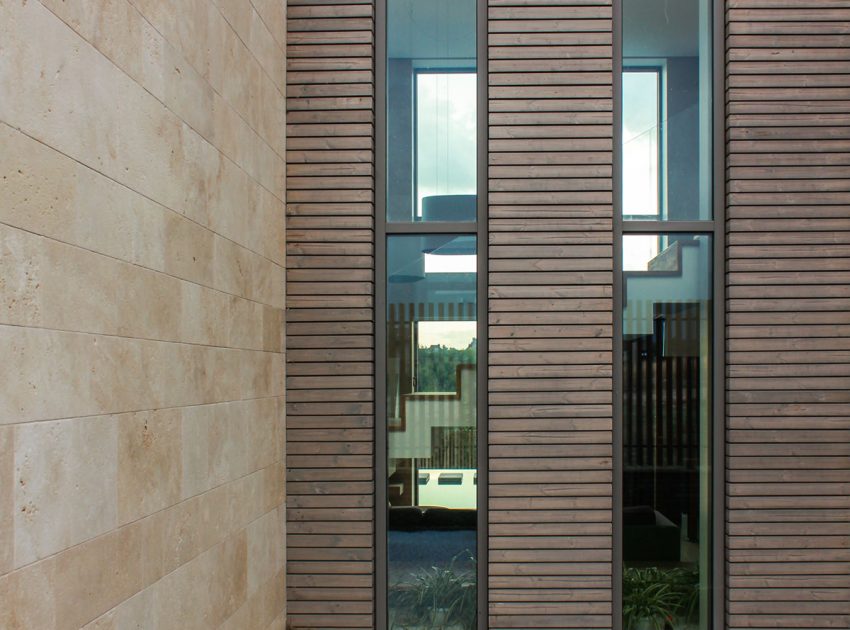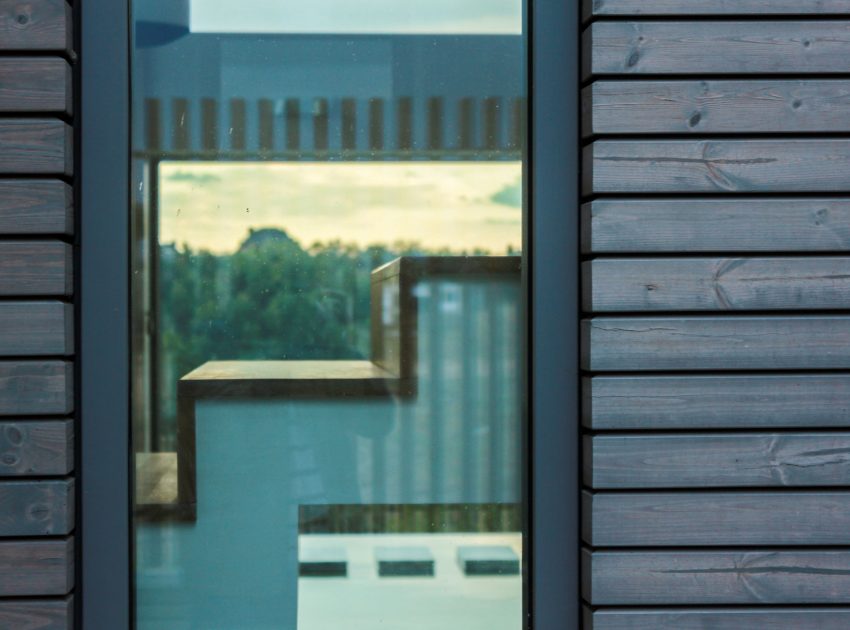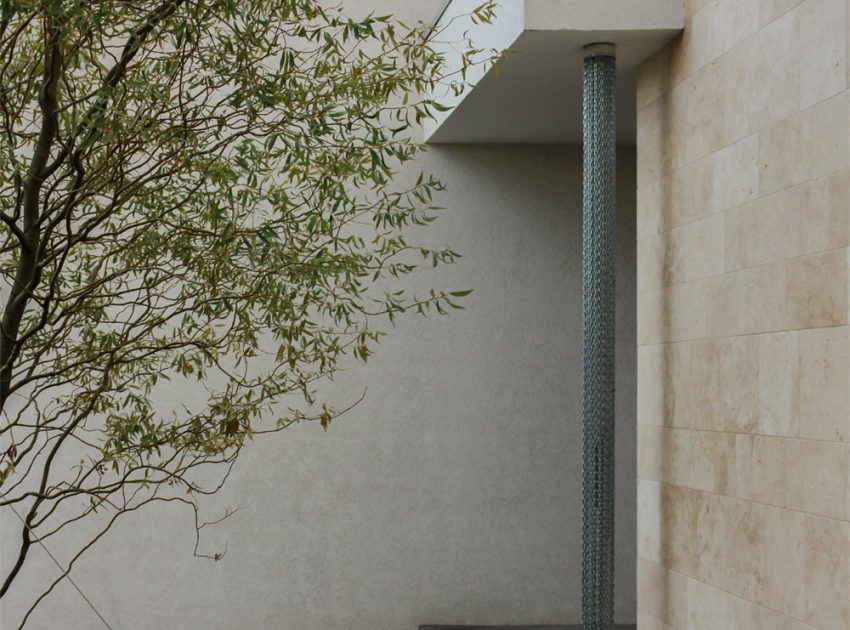 View more: A Charming Art Deco Home with Unique and Modern Flair in Mexico City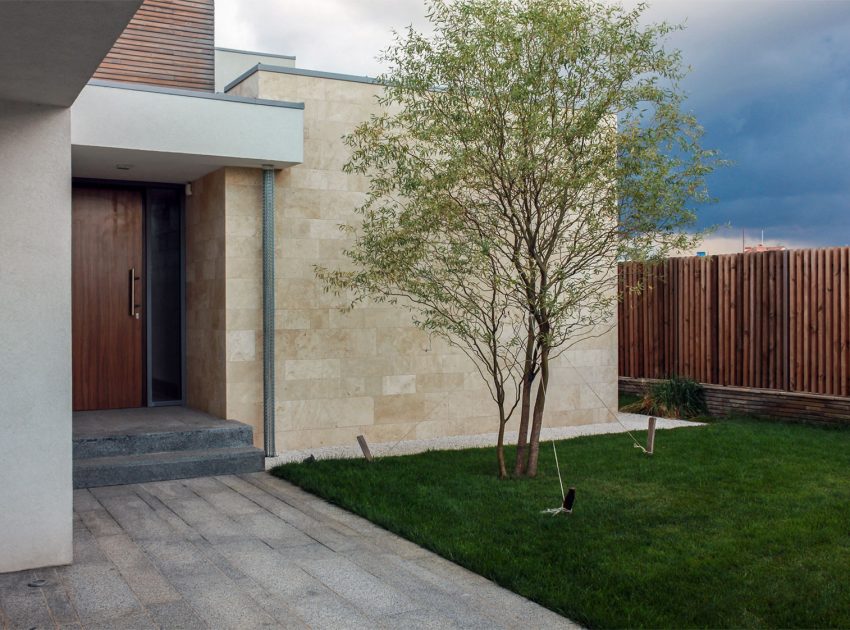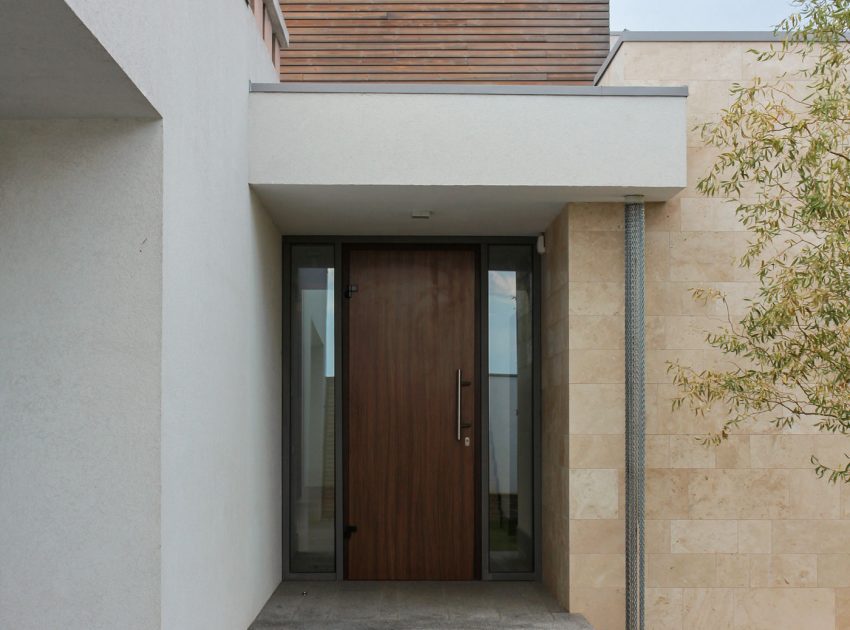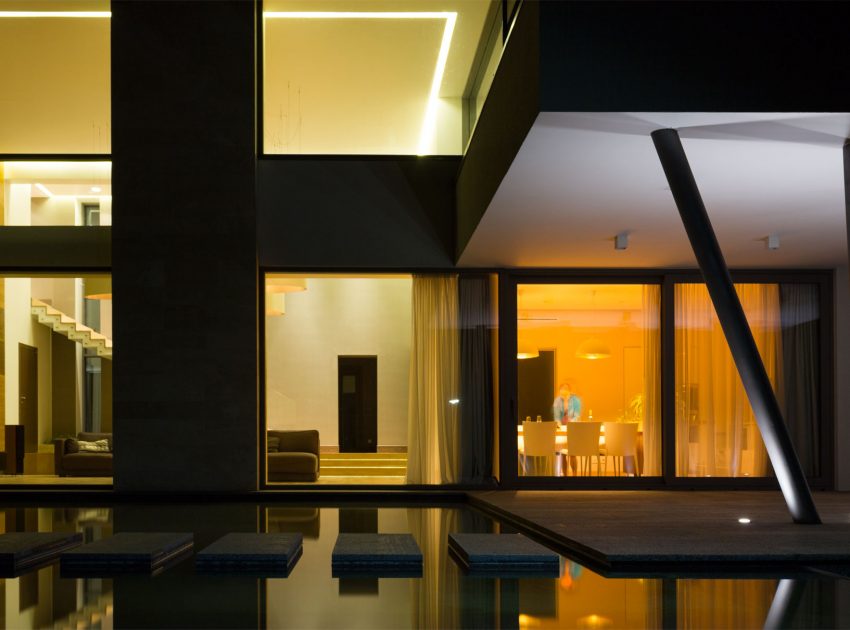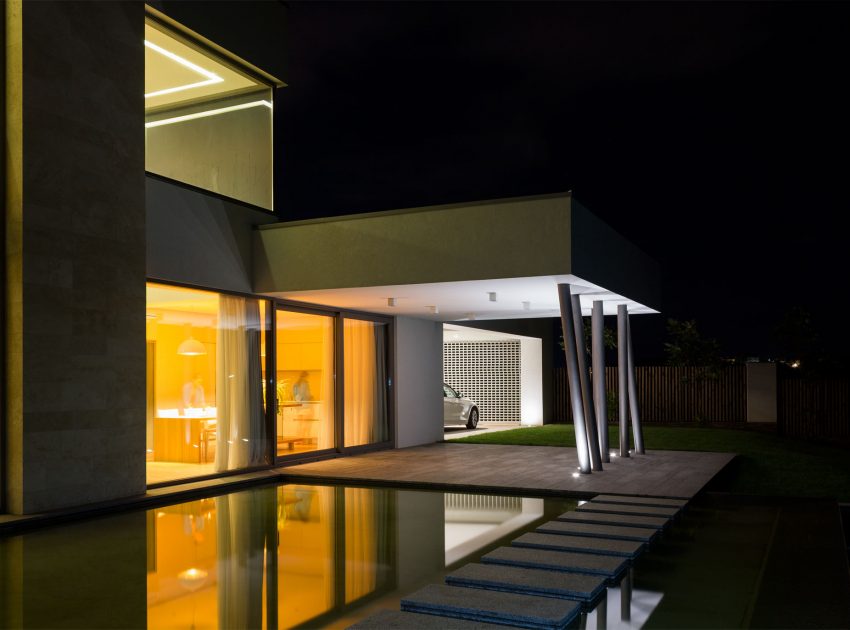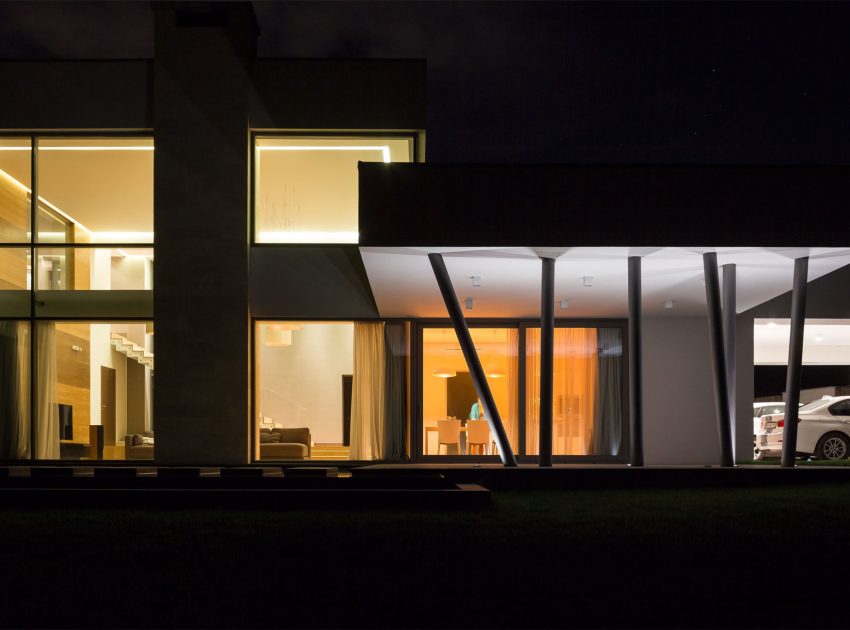 View the complete gallery