Riggins House by Robert M. Gurney Architect
"Located in Cabin John, Maryland, this 4,900 square foot house is sited at the end of a manicured lawn, and looks over the edge of a steeply sloping wooded site adjacent to the C&O Canal and the Potomac River. A light-filled double height circulation axis separates the house's main volumes, while transverse axes further organize the spaces.
Glass and steel bridges cross the circulation space to connect the volumes on the second floor. Primary living spaces bounded by large expanses of glass are oriented towards the river, while secondary spaces open to the lawn.
Large overhangs shield glazing from solar gain in the summer and provide space for outdoor living, even in inclement weather. Combined with geothermal HVAC, day lighting, and operable windows and doors to provide cross ventilation, the house remains energy efficient despite employing its large amount of glass.
Interiors are minimally detailed. Finishes include honed and chiseled Pompeii stone, ash flooring, walnut millwork and white marble countertops. The interior is designed to allow views toward the woods and river to provide the primary visual experience."
Photos by: Robert M. Gurney Architect & Maxwell MacKenzie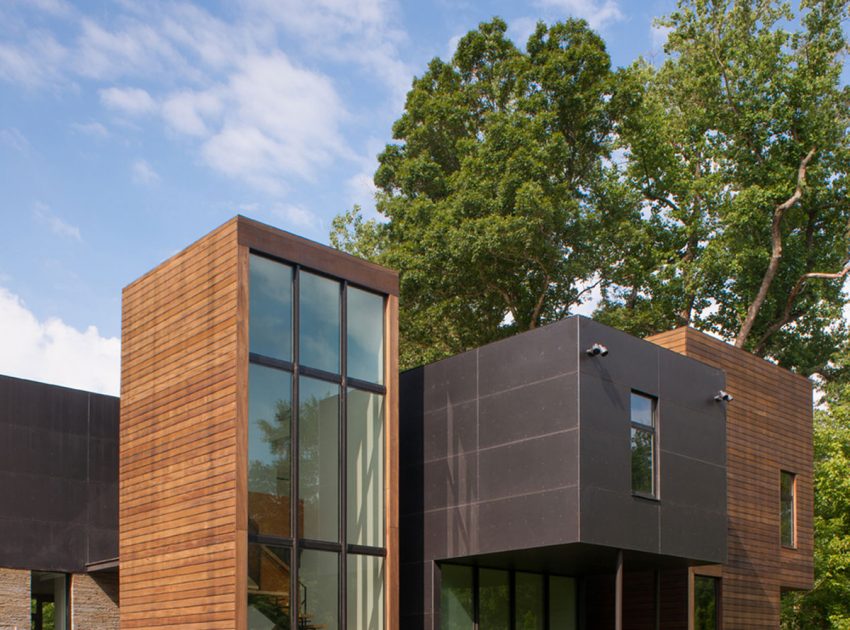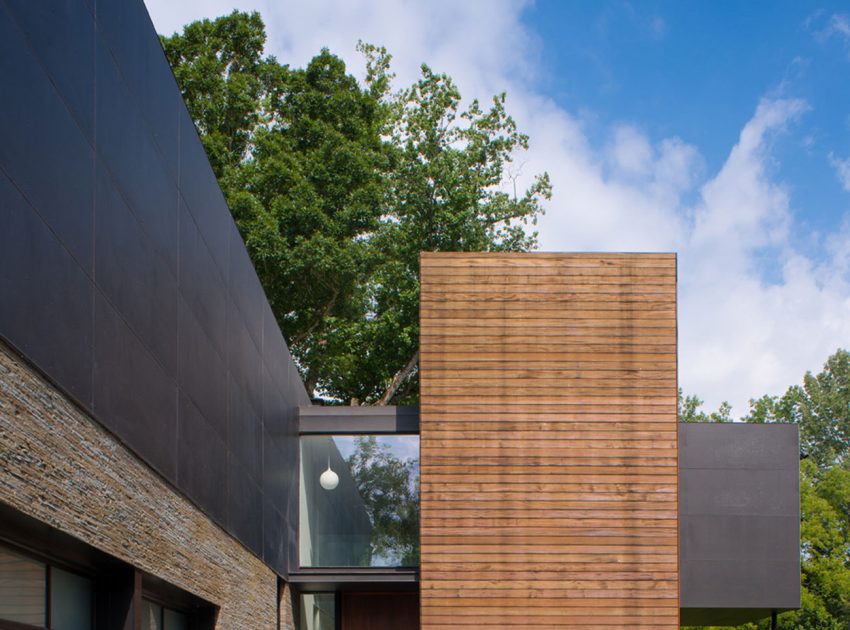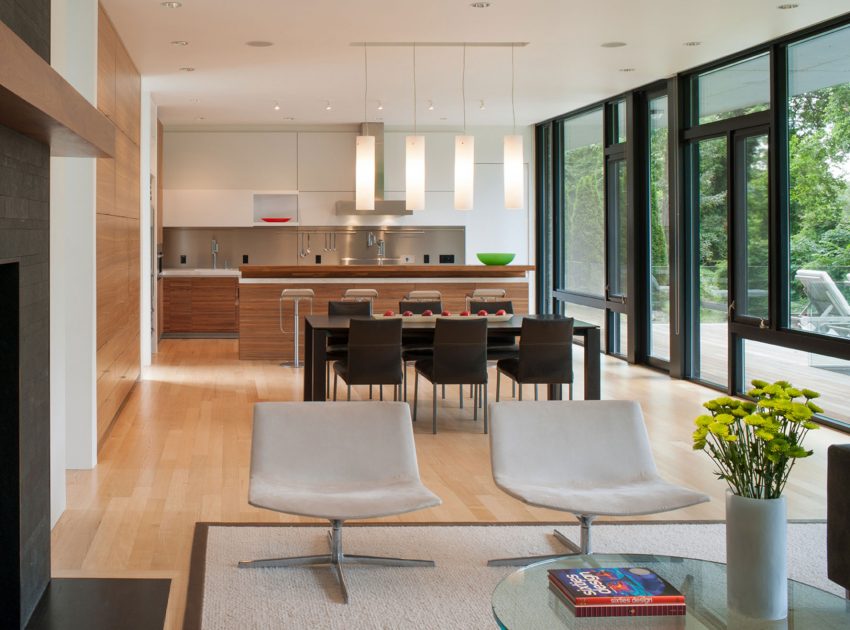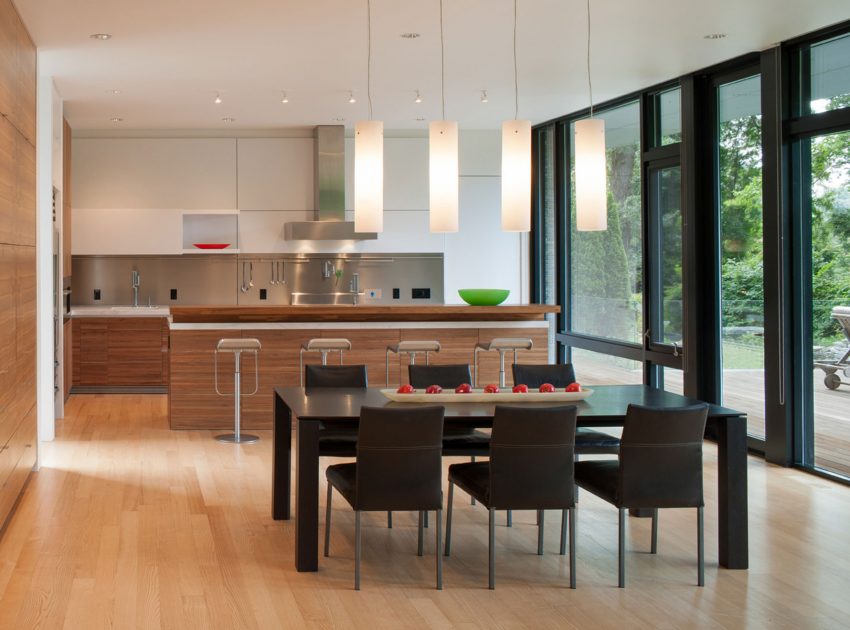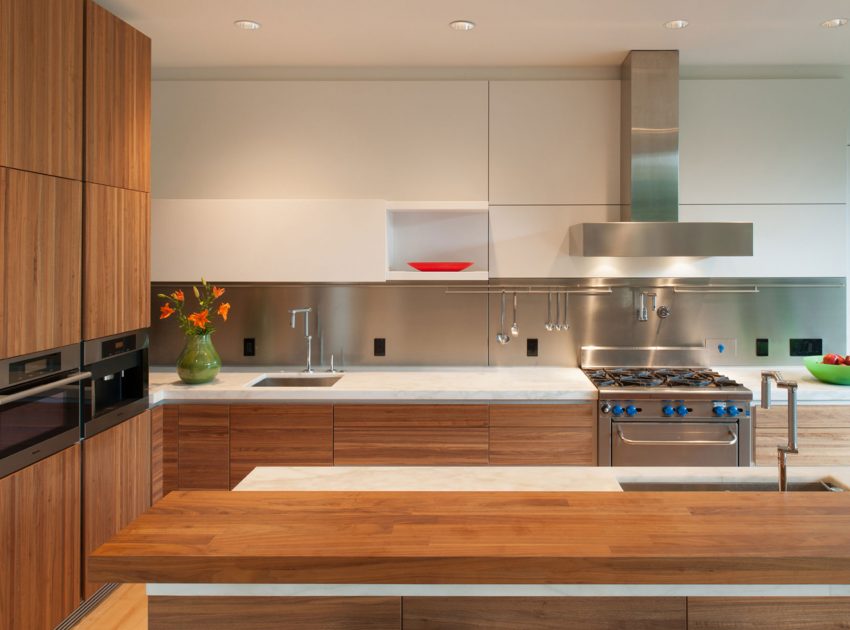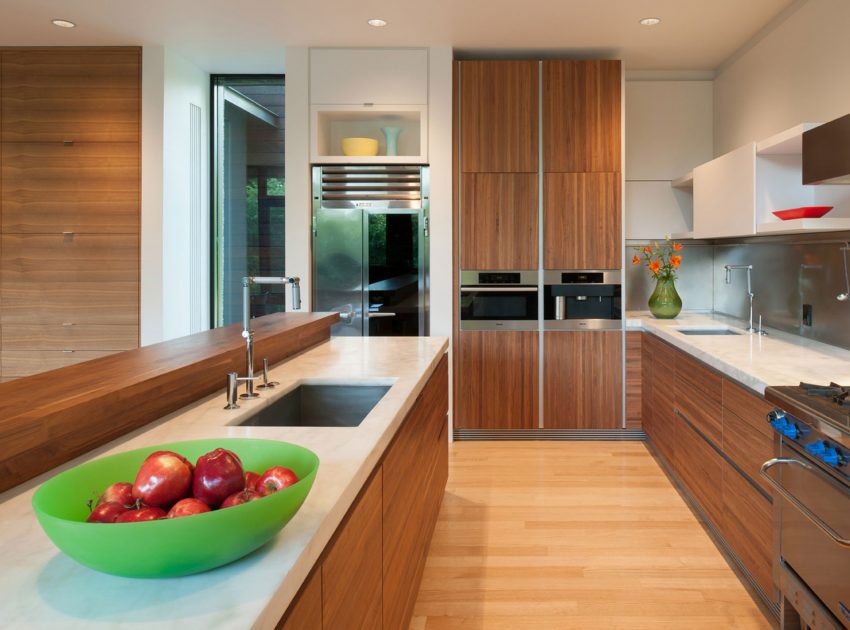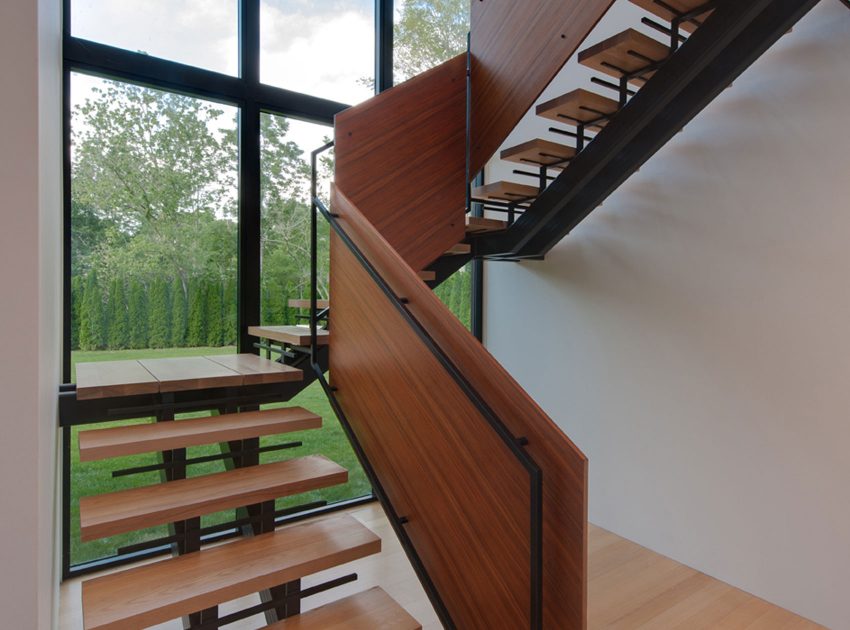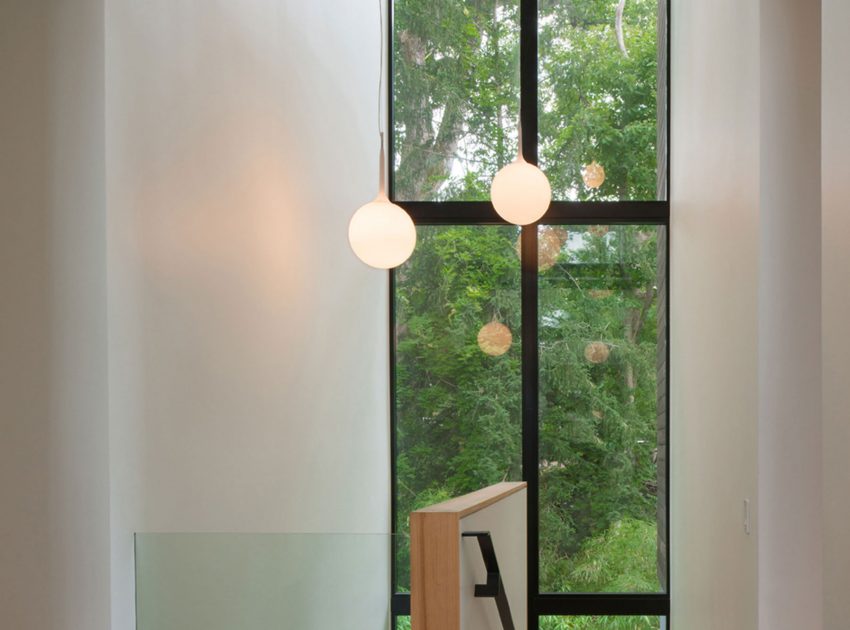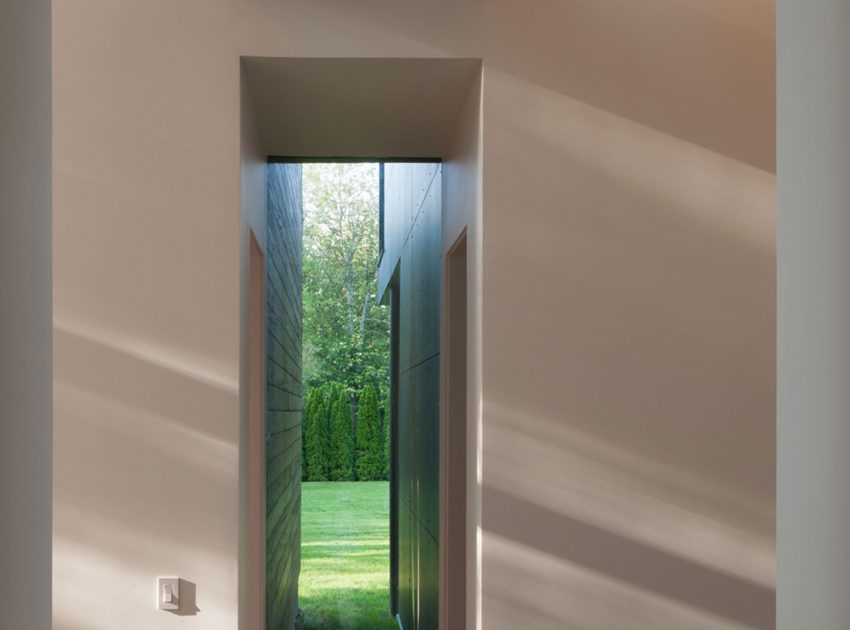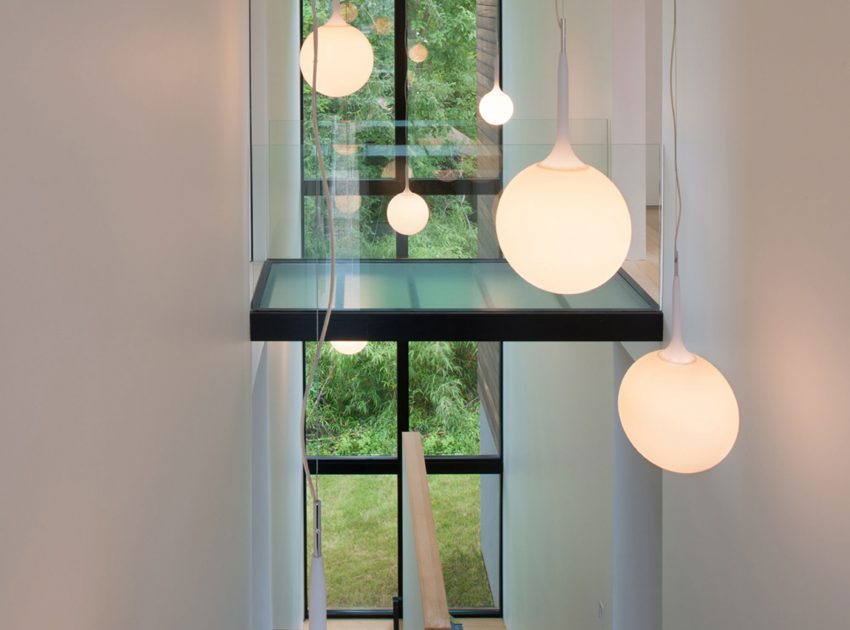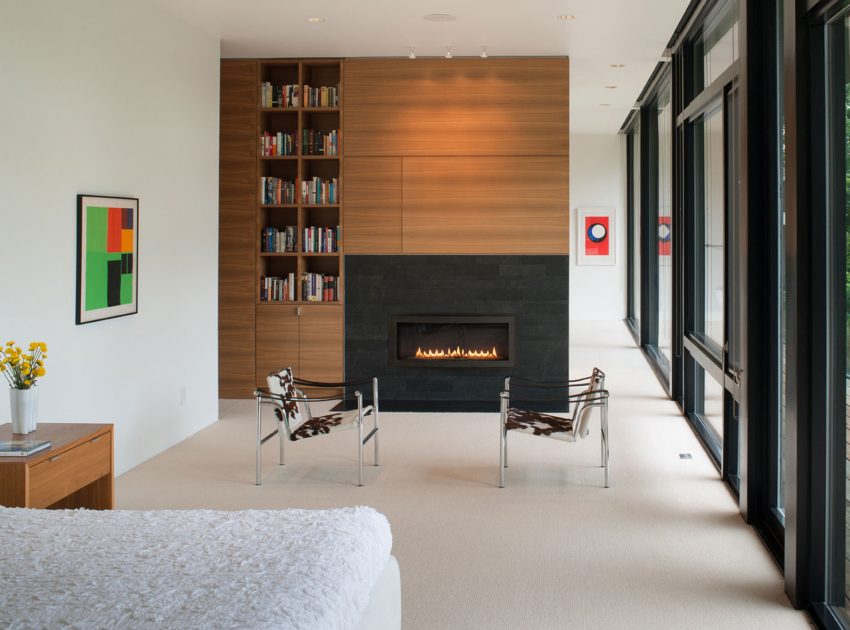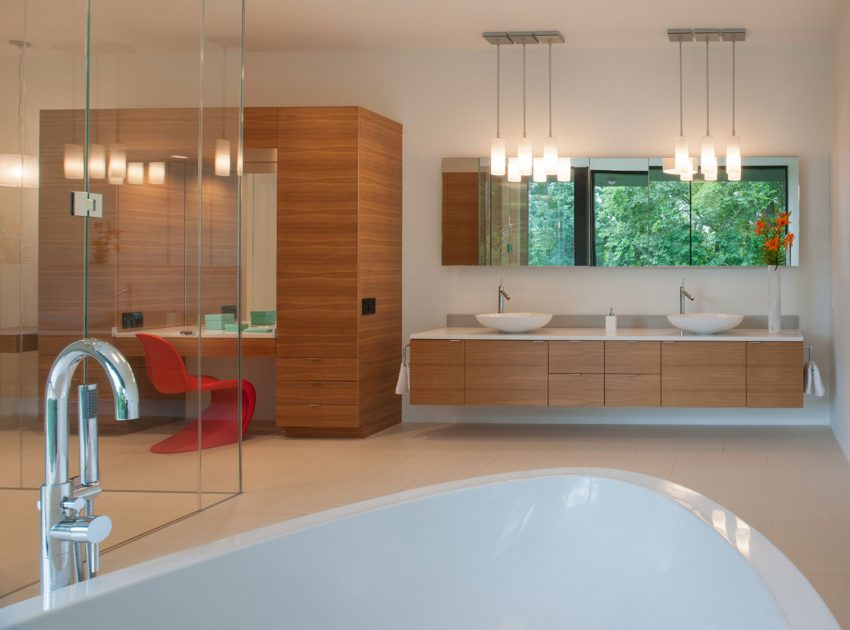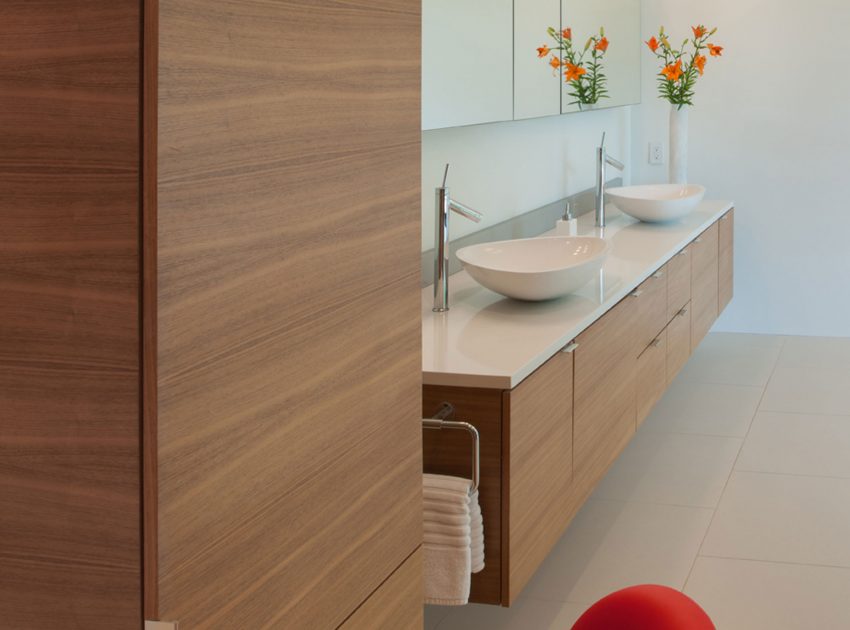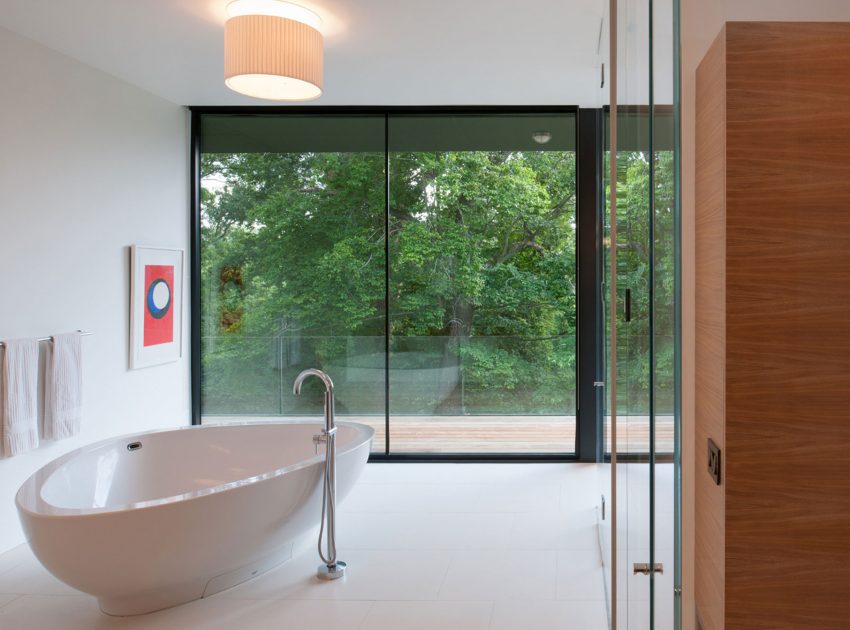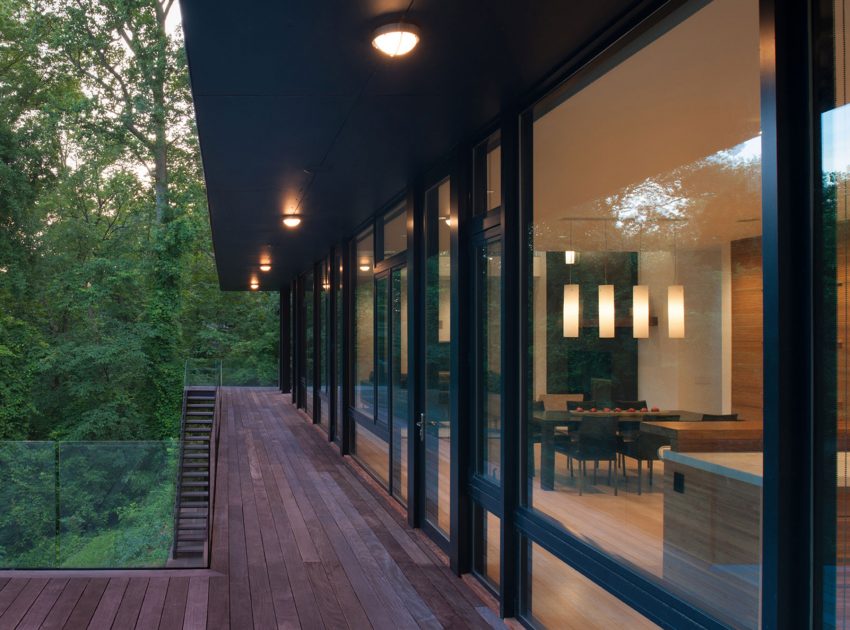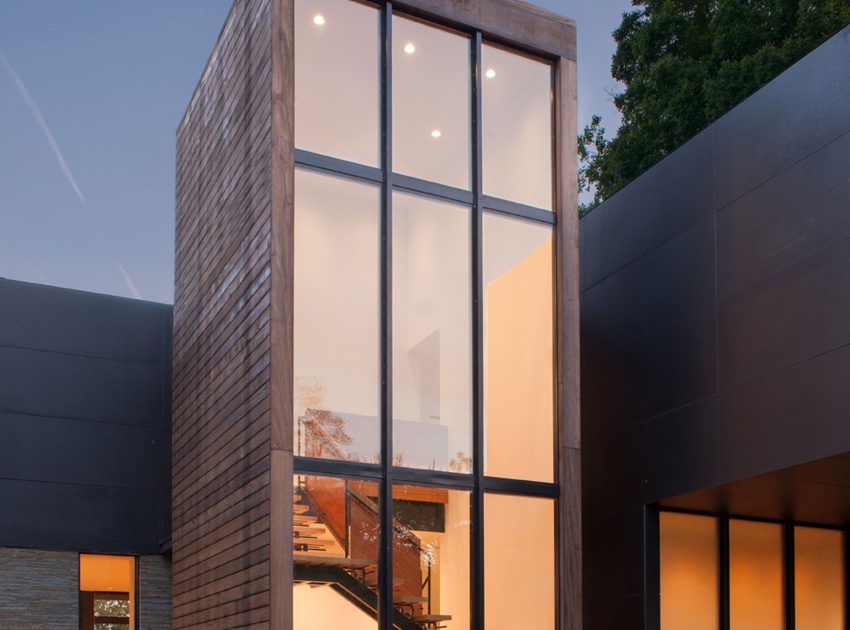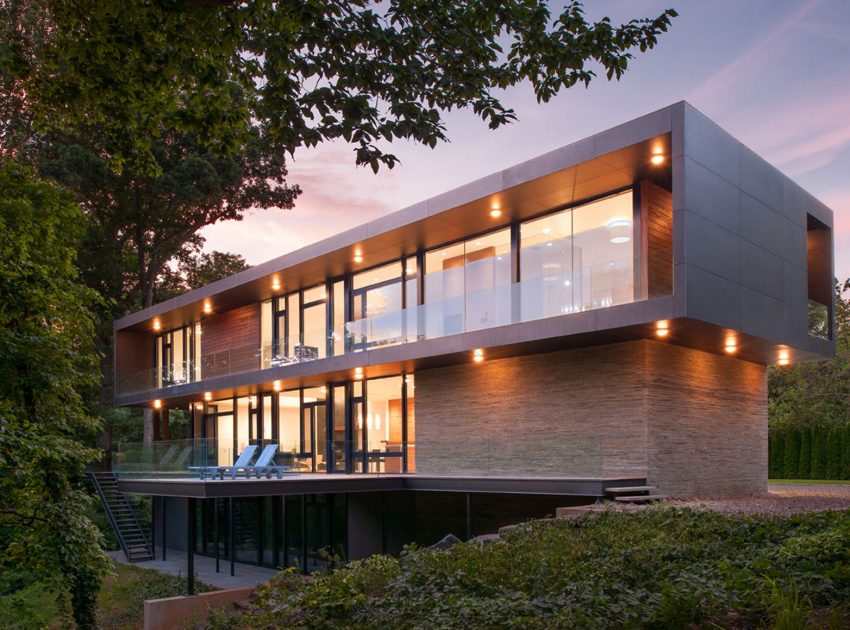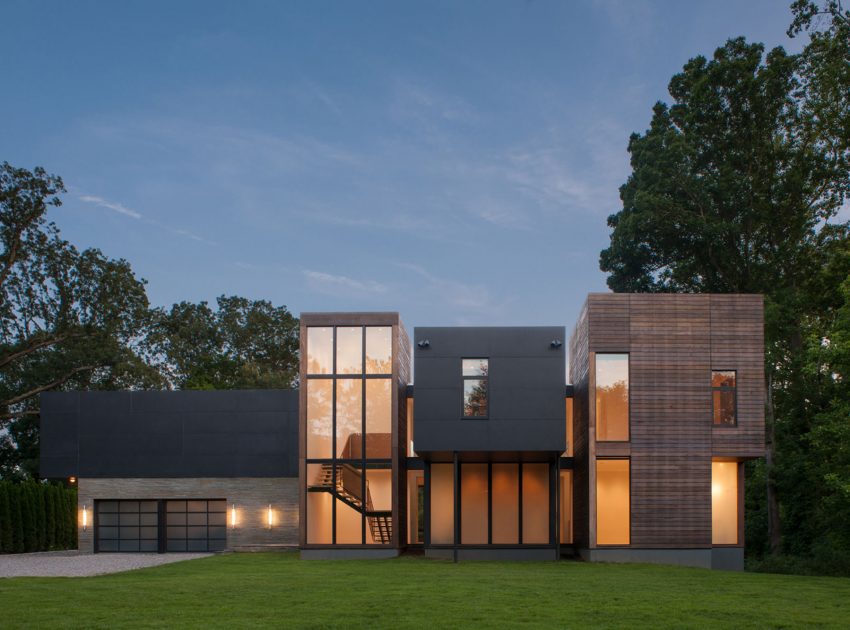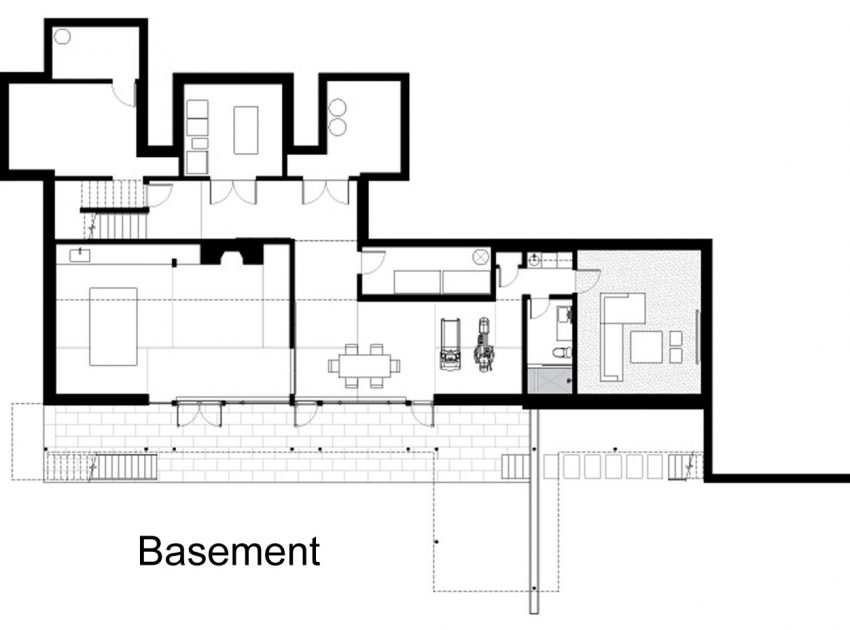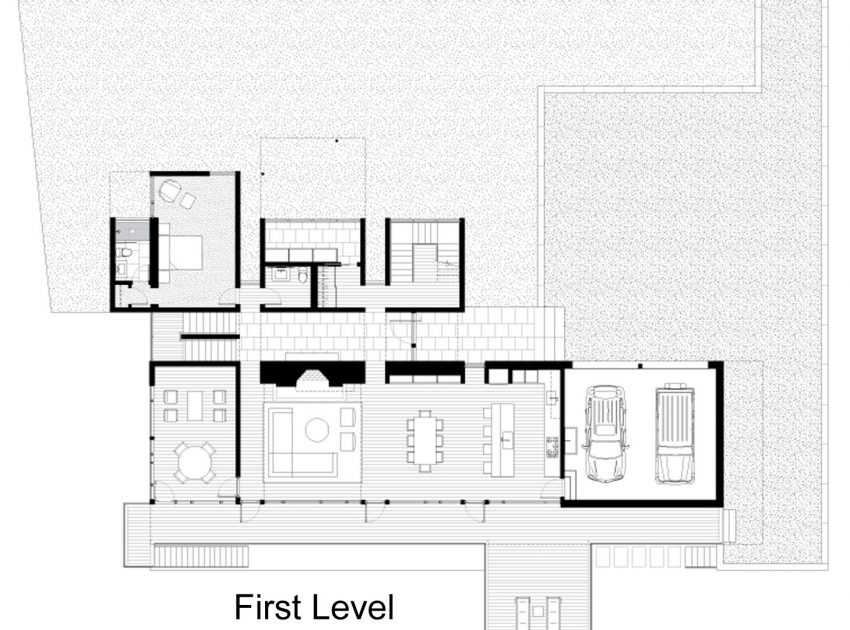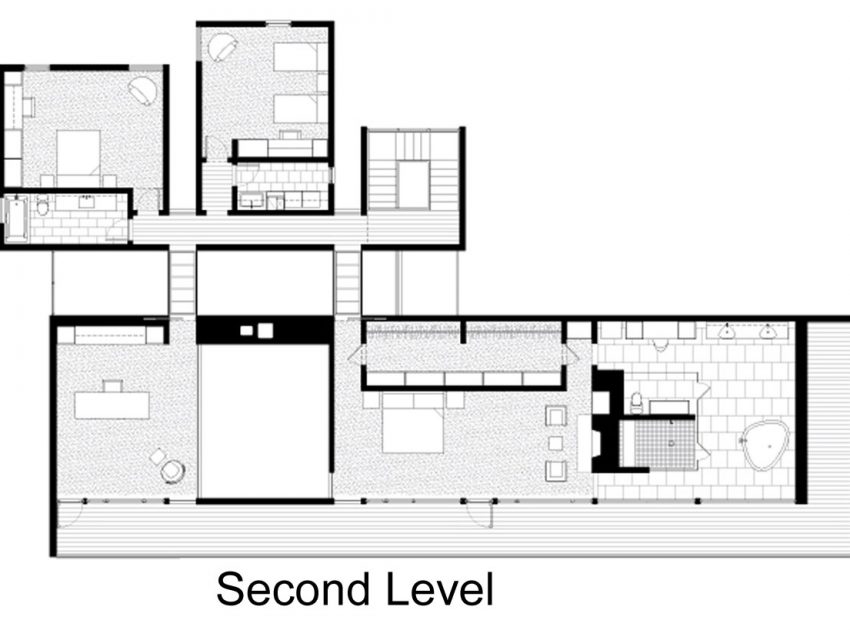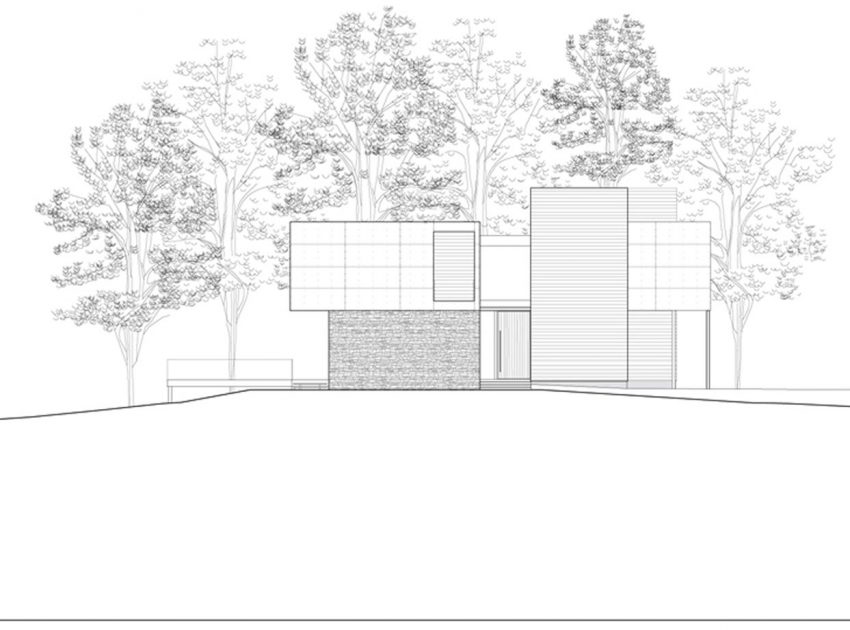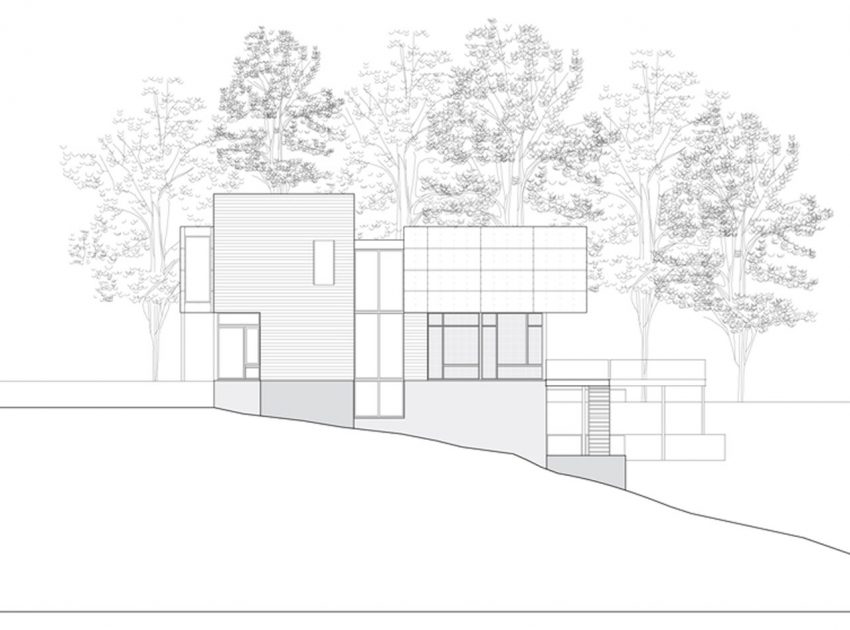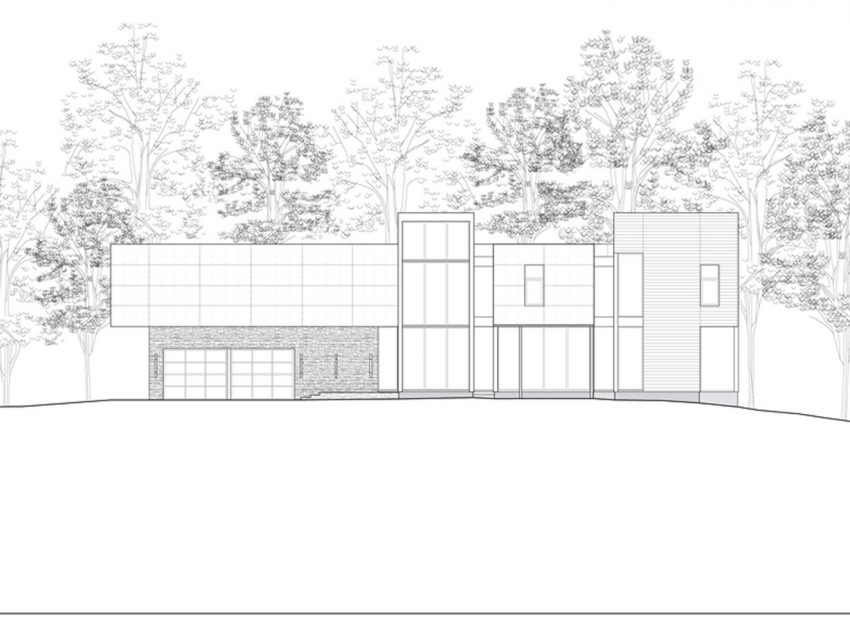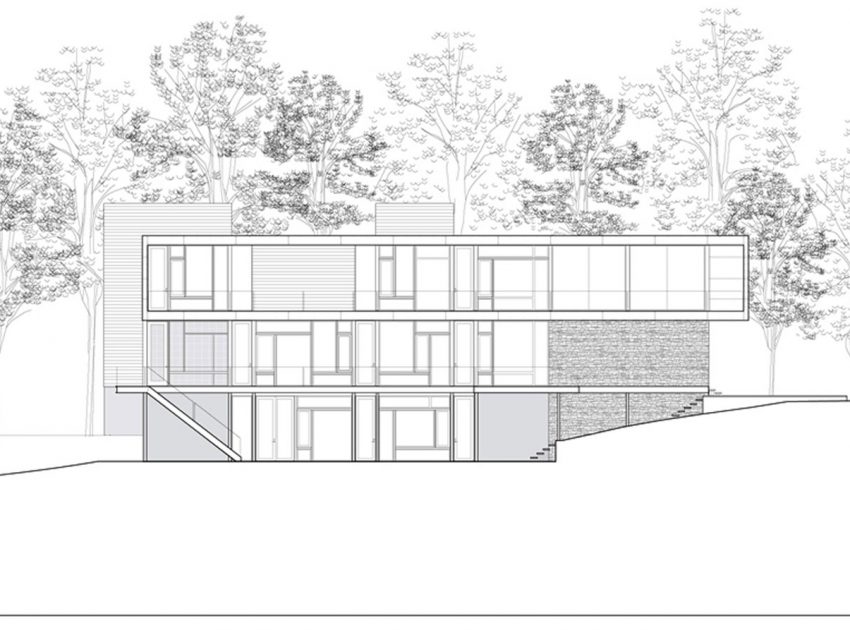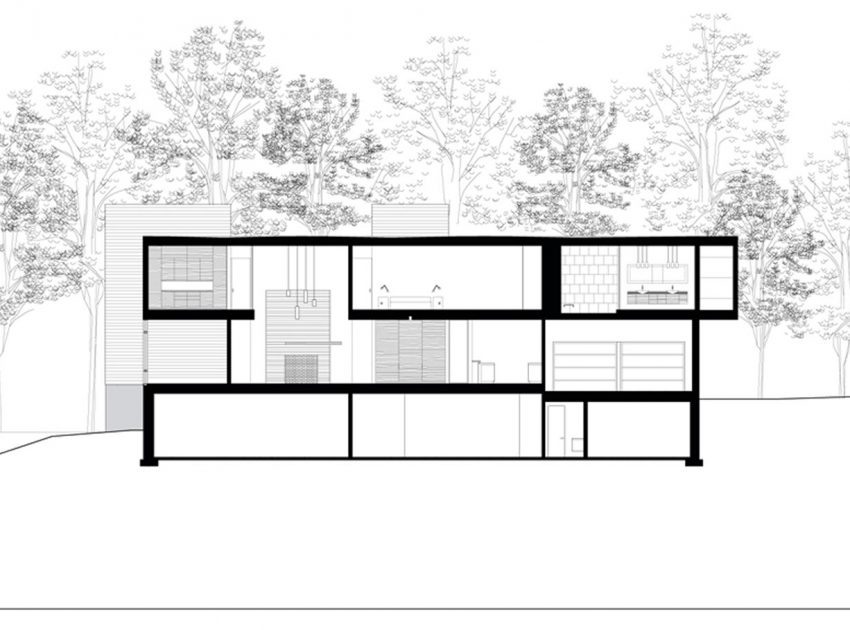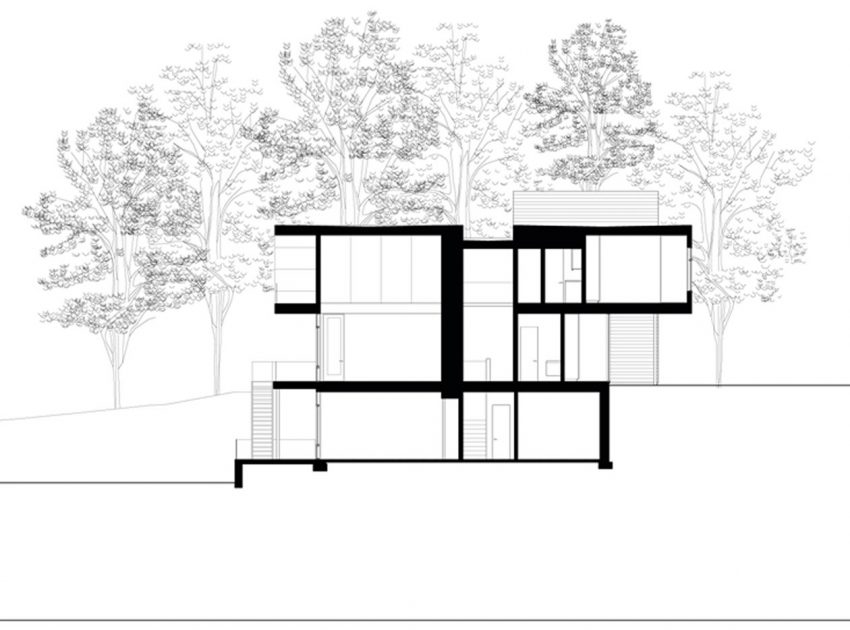 View the complete gallery