Casa Studio by teresa paratore
The Casa Studio was born from the need to reconcile my working needs with those of my family.
The location of the entrance door at one end of the house seemed to make it impossible to disengage the two functions of residence and study. But the idea of ​​creating two movable walls hidden in a curtain that divides the studio from the living room, and two sliding glass doors that close the entrance area (which is also the collaborators' area) made it possible to bring together the two functions of home and studio ensuring the privacy of both. But above all, it was not necessary to sacrifice a part of the house to the office function because, by reopening the movable walls and sliding doors, the space becomes an open-space that is fully usable, both visually and functionally.
The design guidelines were those dictated by the fathers of architecture of the early decades of the 20th century, according to which "form is function" and "less is more".
Almost all the containment of the house was designed and built by me by the carpenter.
The order in the house gives us a feeling of well-being because it makes us perceive a sort of inner order. So my way of designing the containment foresees a placement for everything you need in the house according to the Montessori concept of "a place for everything, everything in its place".
I designed for the sleeping area and the bathrooms a system of "hanging" modules of 3 types (doors, empty and drawers) and with 3 different depths, which are composed according to a "variable" grid scheme, and which allow replacing and create different types of furniture (bedside tables, chest of drawers, wall units, chest of drawers, bathroom cabinets, storage stools …), as well as being reconfigured, even elsewhere, and / or integrated over time.
The lamps are by Flos, Artemide, Fontana Arte, Danese, and the seats by Vitra, Varier, Sabaitalia, Bonacina, Zanotta.
The doors and the caskets are Eclisse flush-to-the-wall system.
The handles, produced by Olivari, are Gio Ponti's "Lamas", designed in 1958.
The parquet, produced by Fiemme 3000, oak, is treated with oil.
The bathroom finishes are Pico and Folded by Mutina; the Flaminia sanitary ware; the taps are Zucchetti's Isystick.
The floors of the two largest bathrooms were made of resin.
Photos courtesy of Teresa Paratore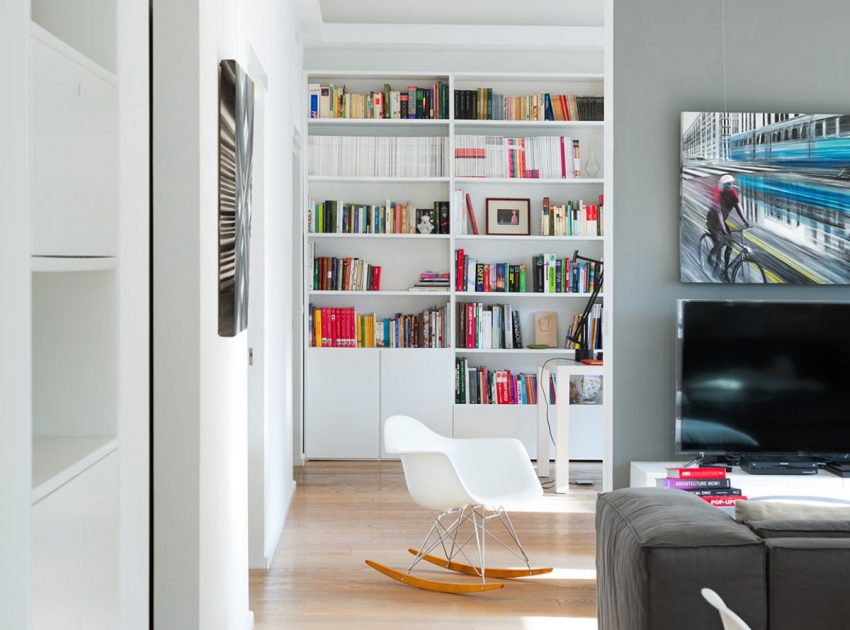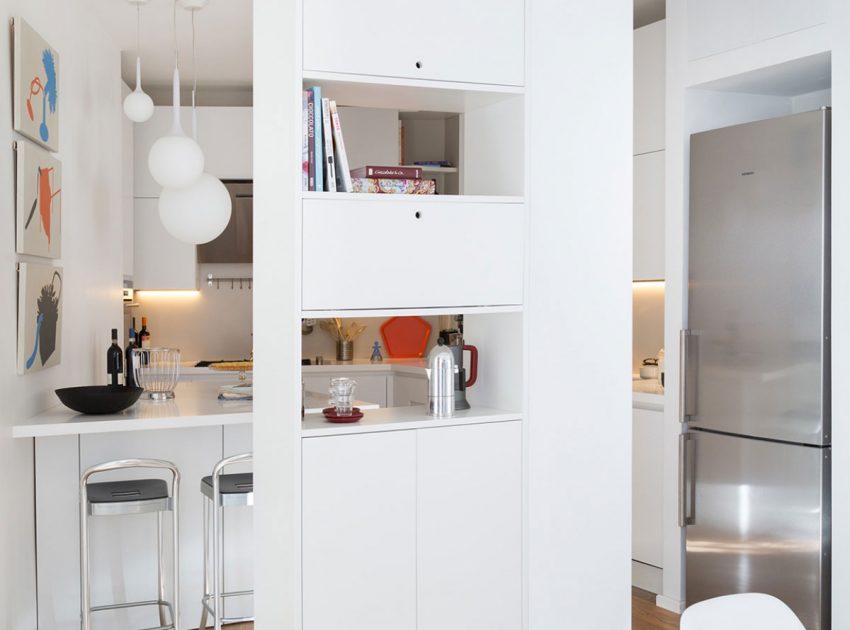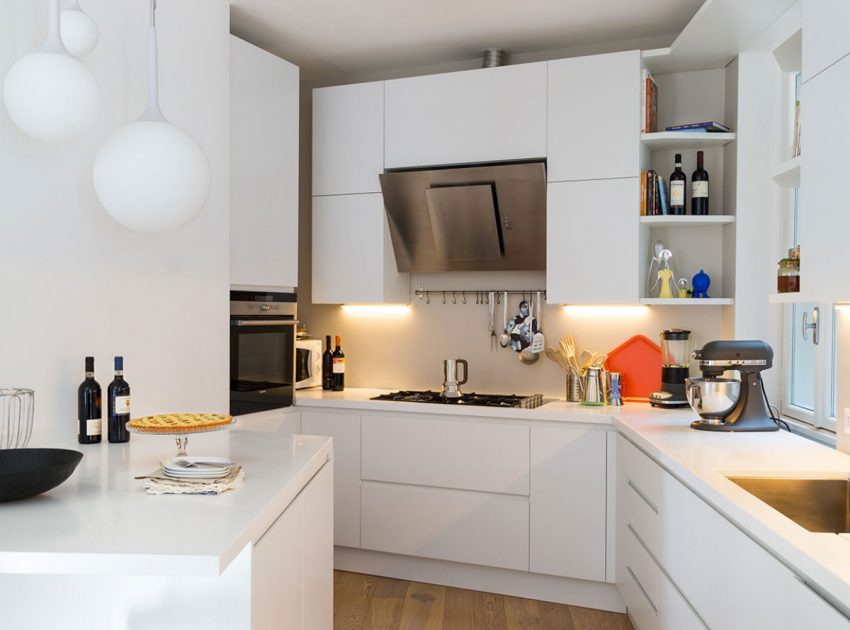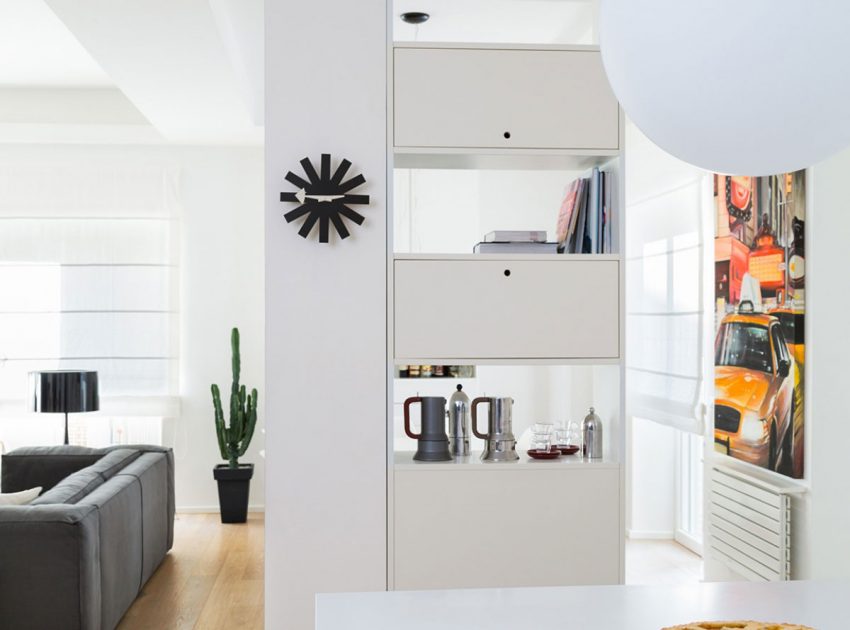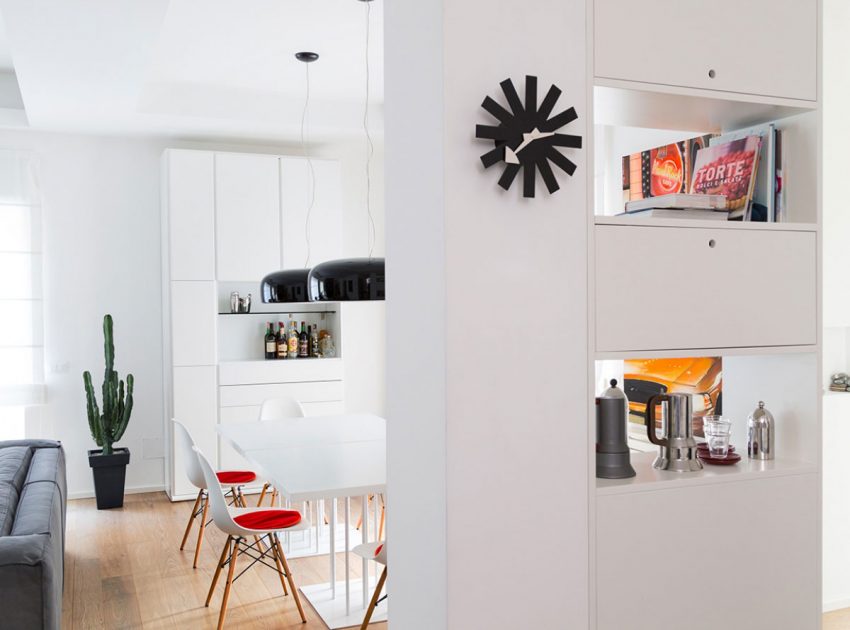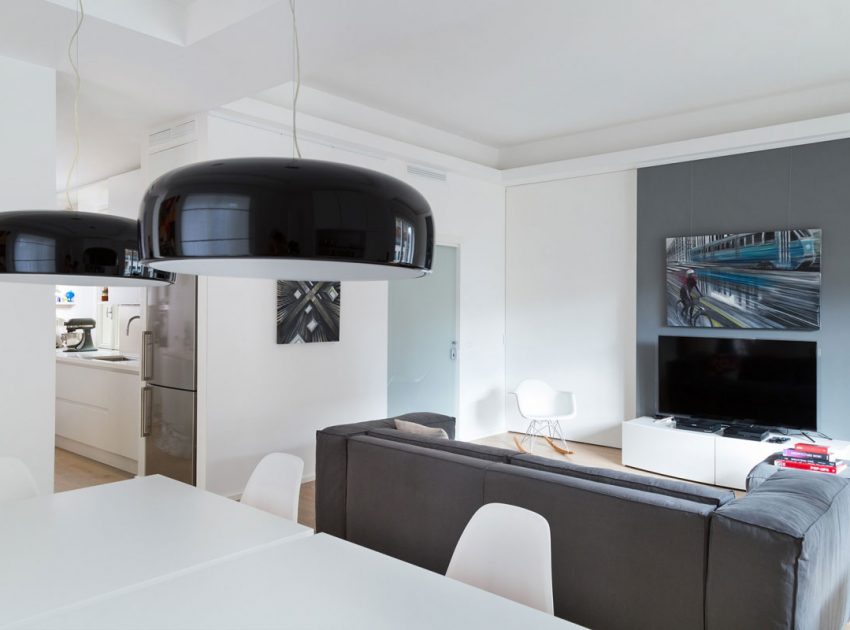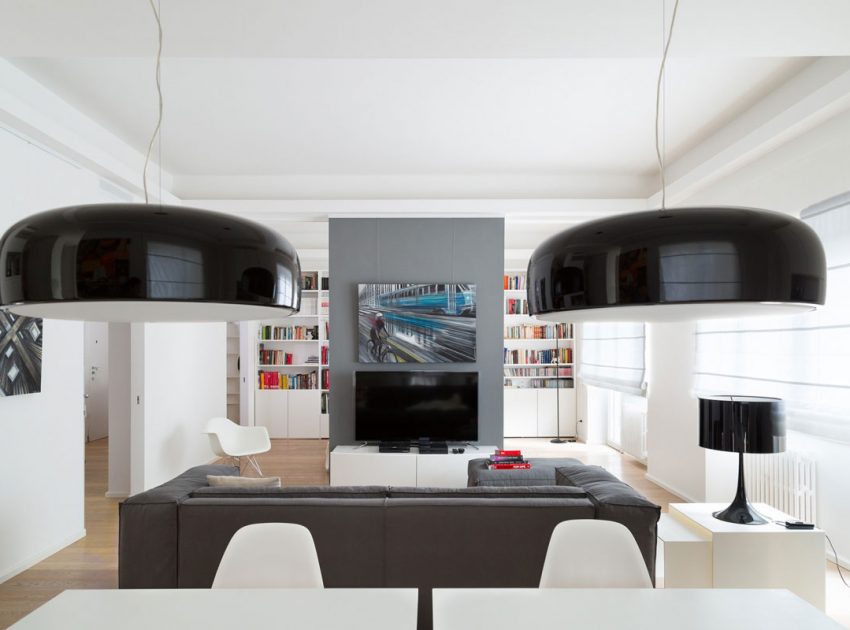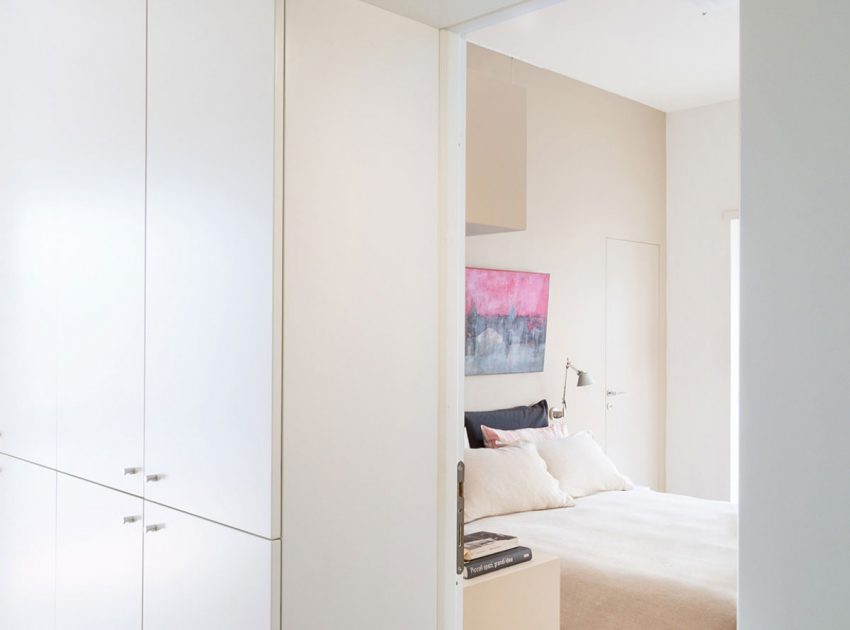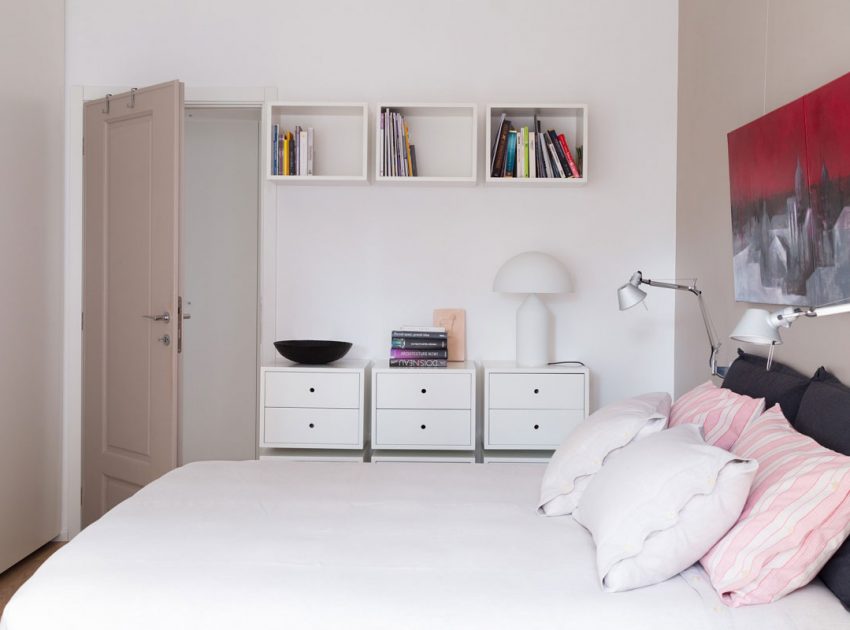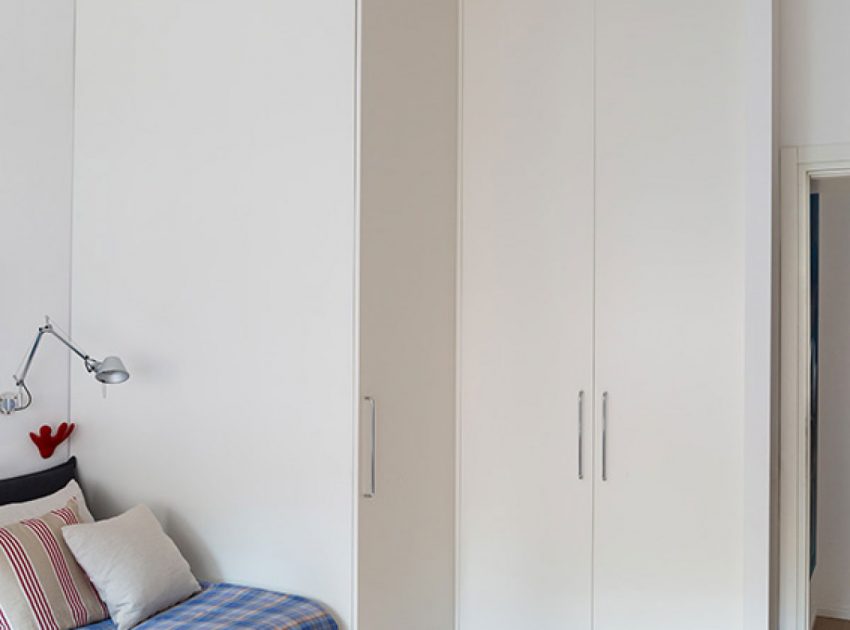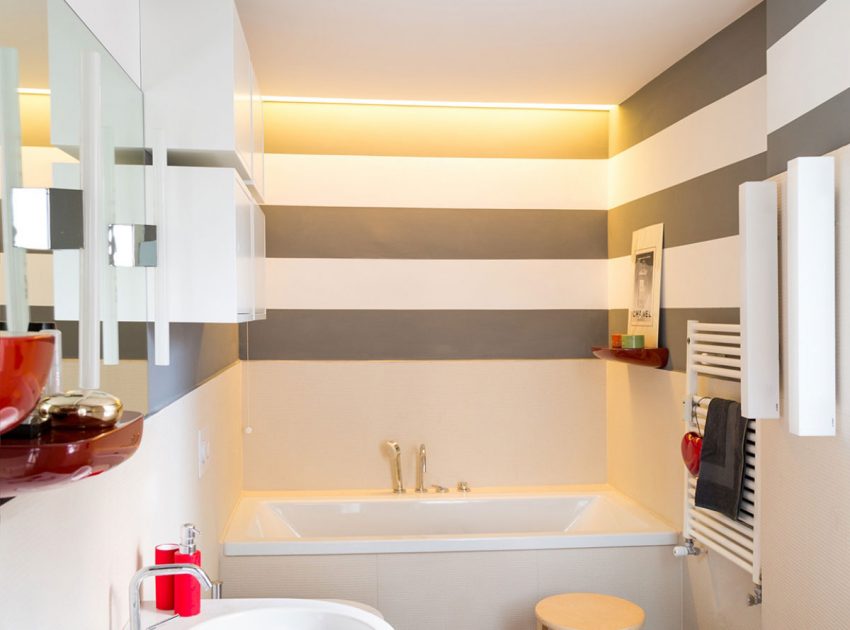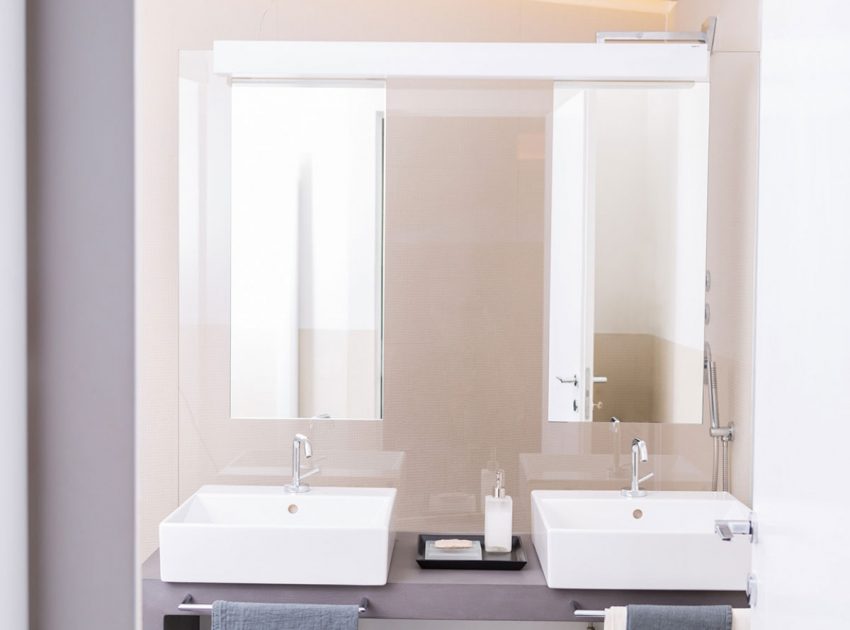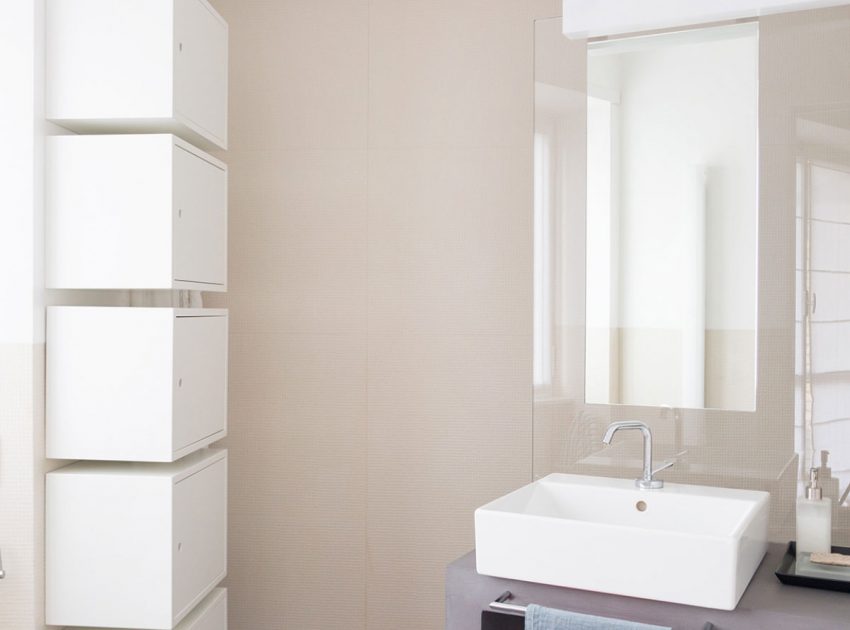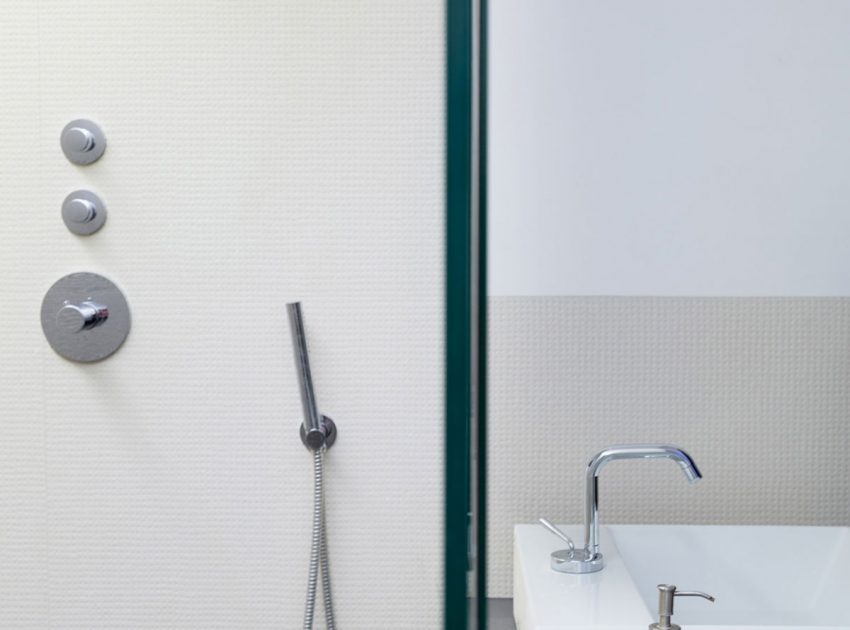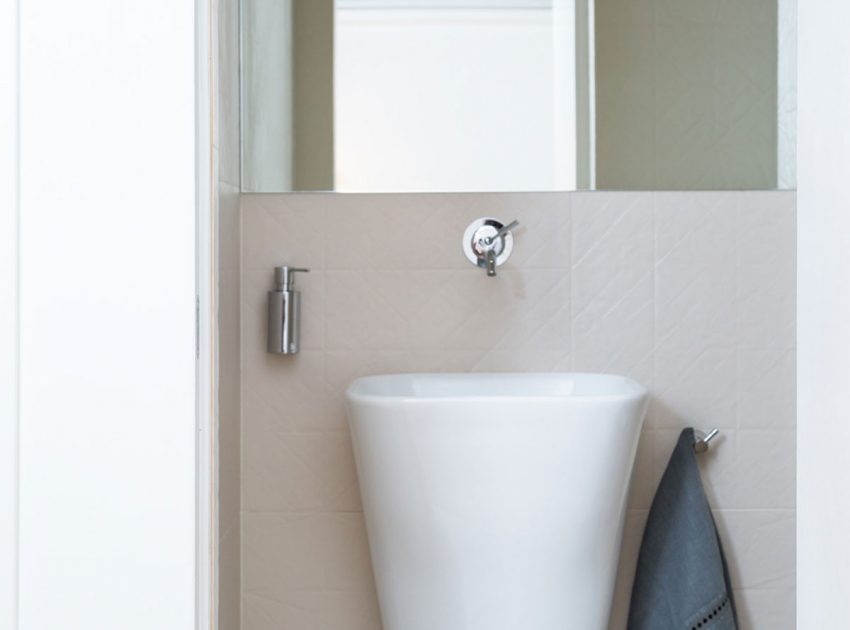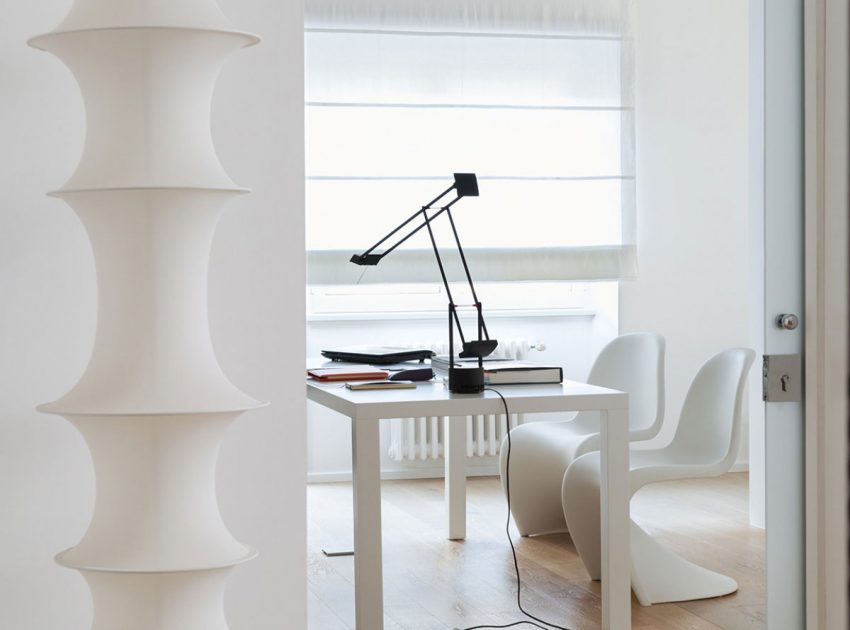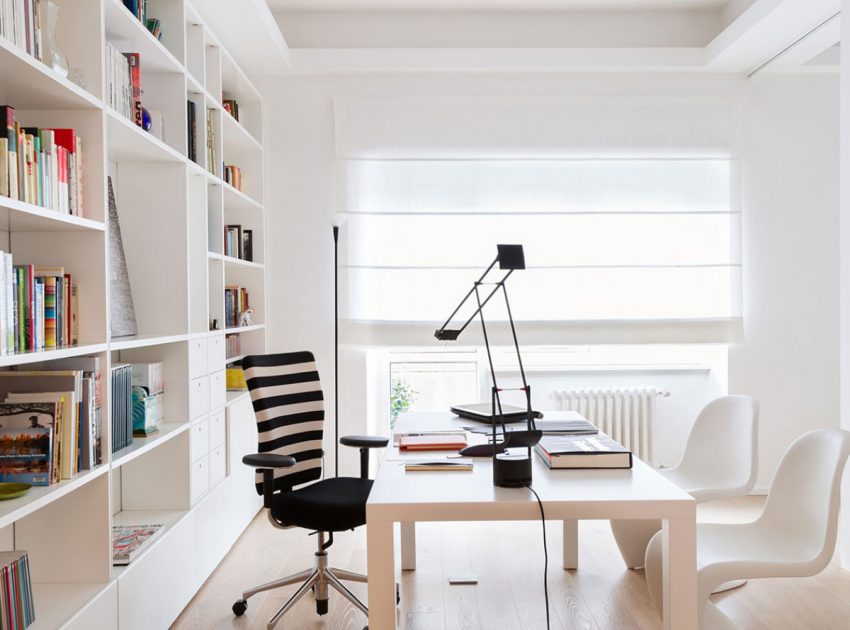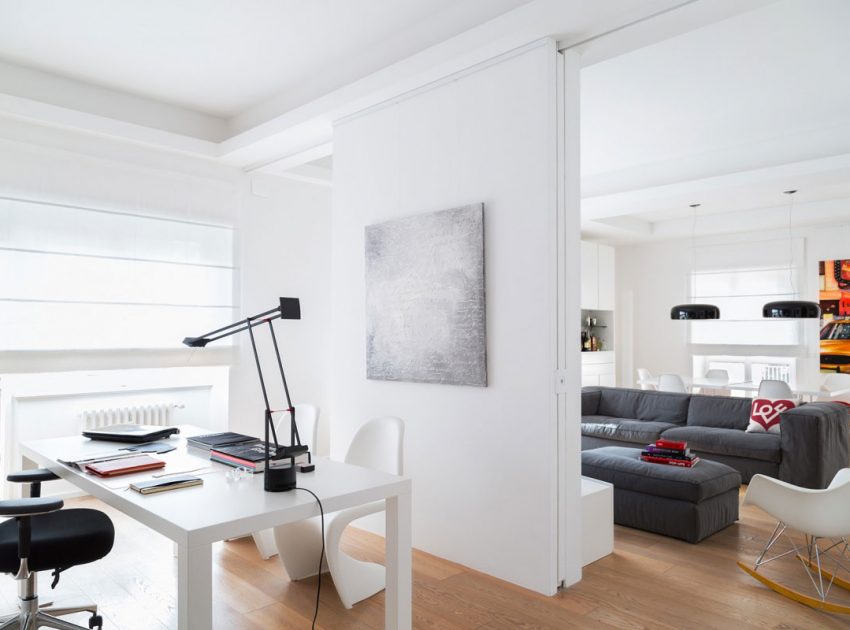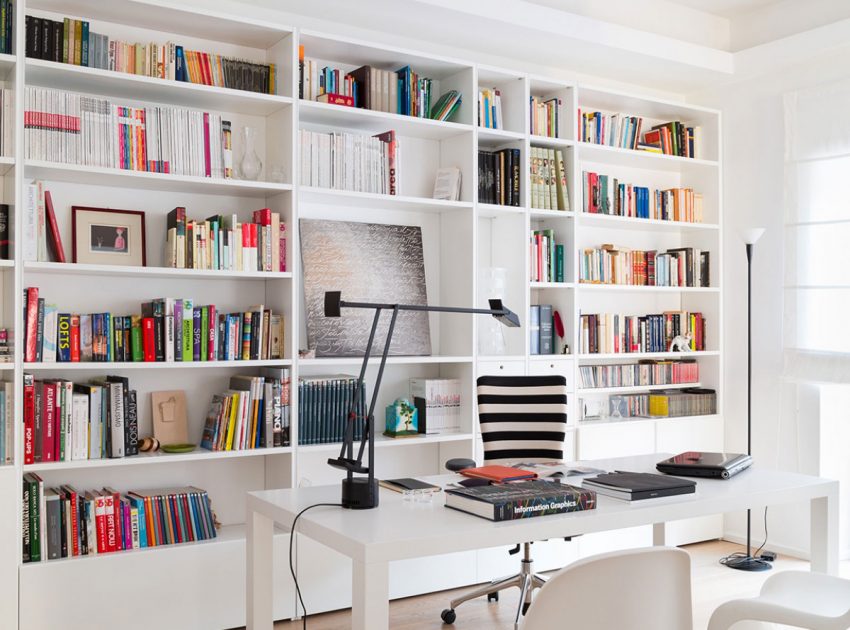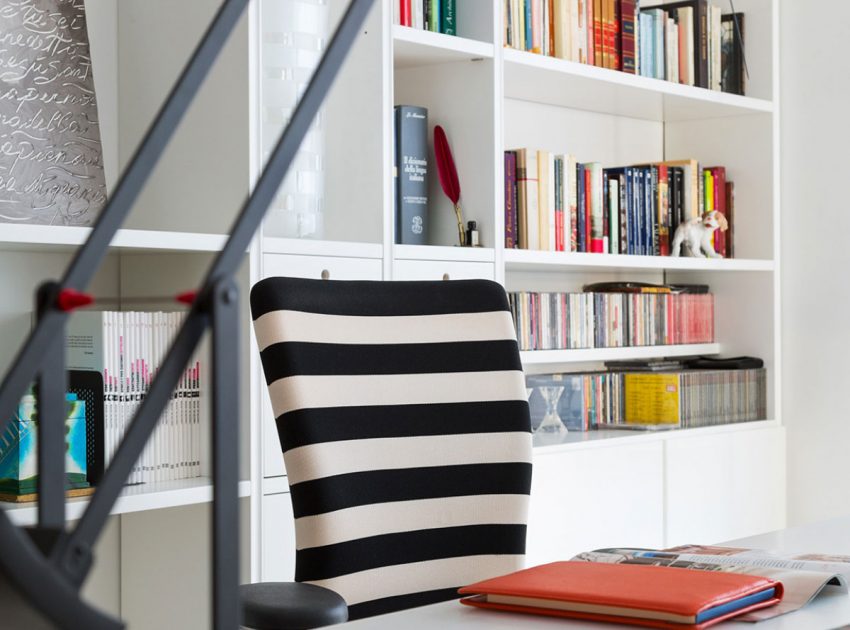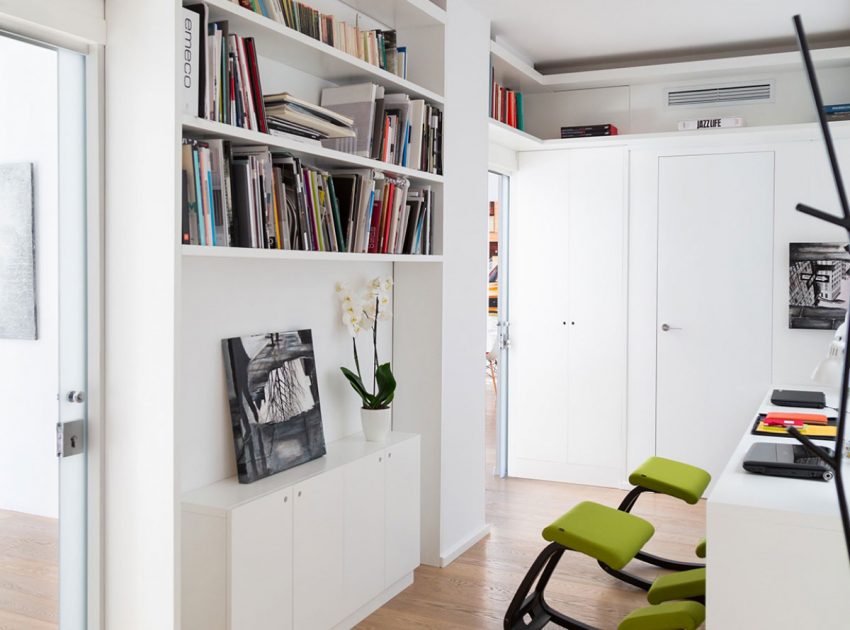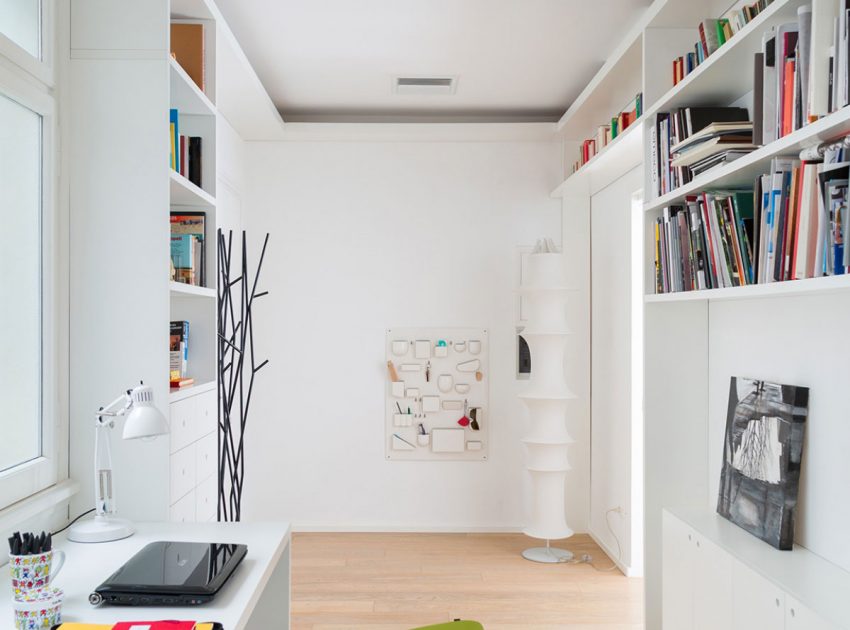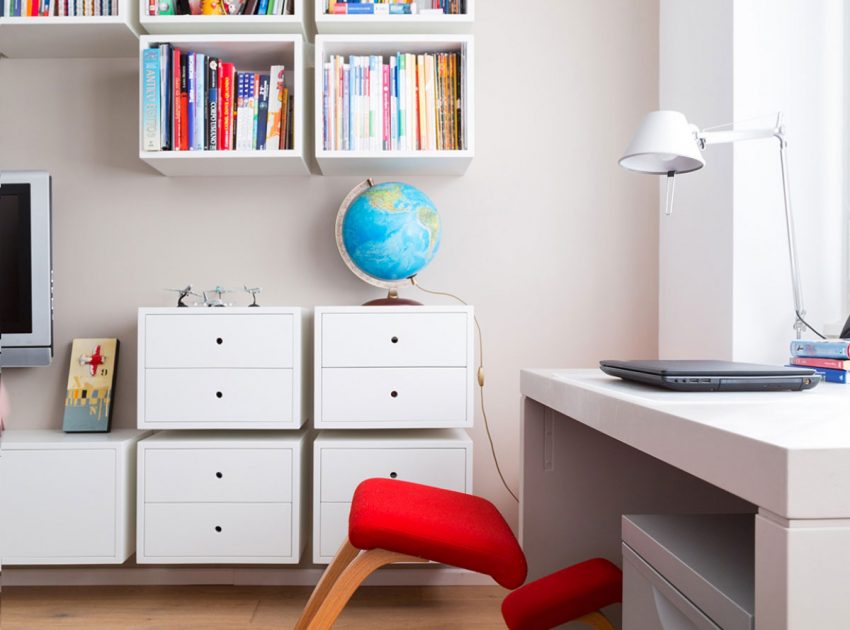 View the complete gallery