Topo House by Johnsen Schmaling Architects
"Located in Wisconsin's "driftless region", a landscape of softly rolling hills, the house develops its form out of the site's distinct topography. The program is organized in two parallel bars that form a low-slung volume and shift against each other to create protected outdoor rooms, patios, and courtyards.
The building's roof is a meticulously detailed ribbon that peels itself up from the ground and extends the adjacent fields as a green carpet over the lower part of the house.
From here, the folding roof plane slowly rises over the upper bar and turns into a dramatic cantilever protecting the vista terrace from the elements. The facade is composed of a system of wood boards and CNC-milled aluminum battens whose shifting geometry subverts the volumetric purity of the house itself."
Photos courtesy of Johnsen Schmaling Architects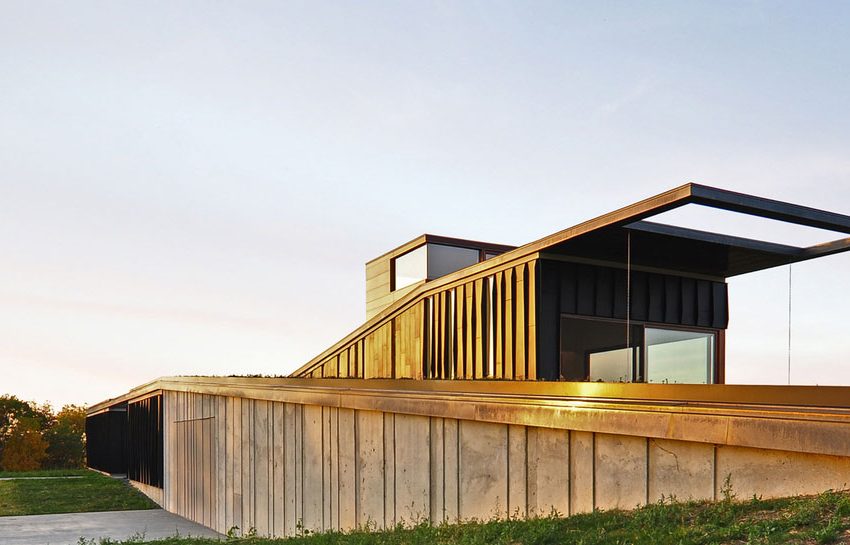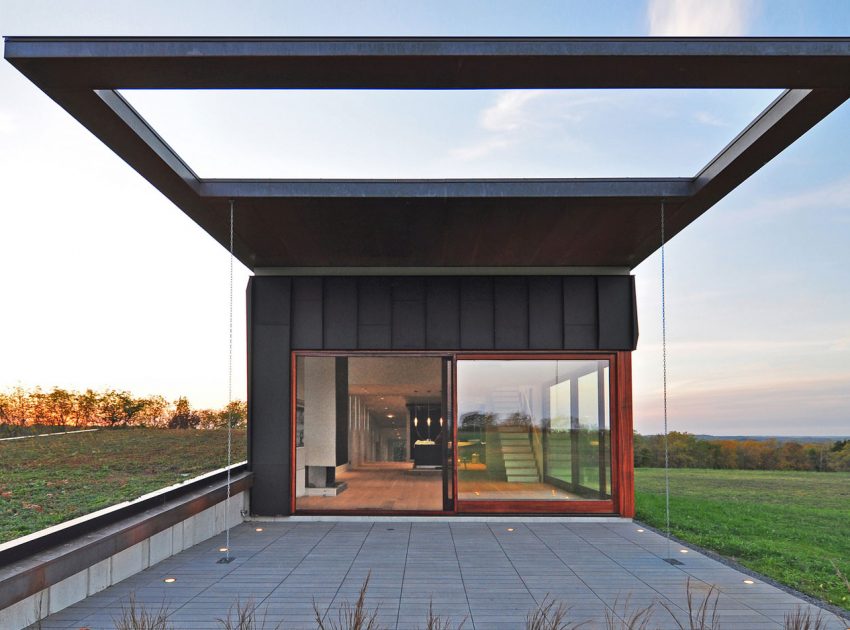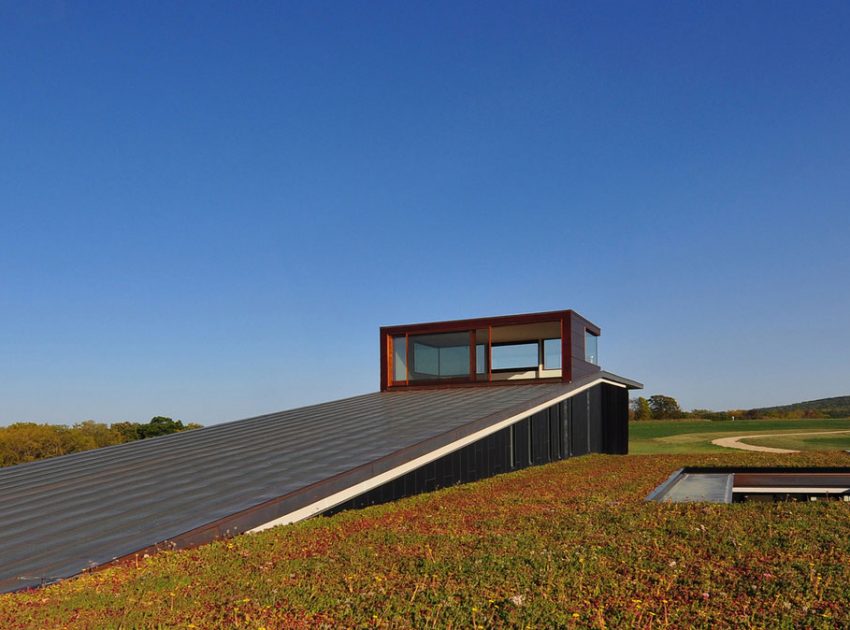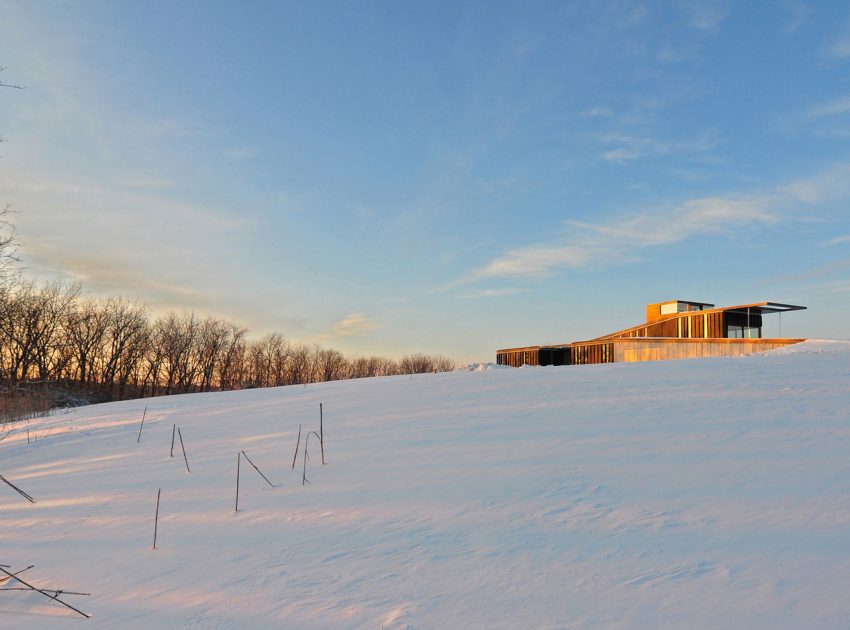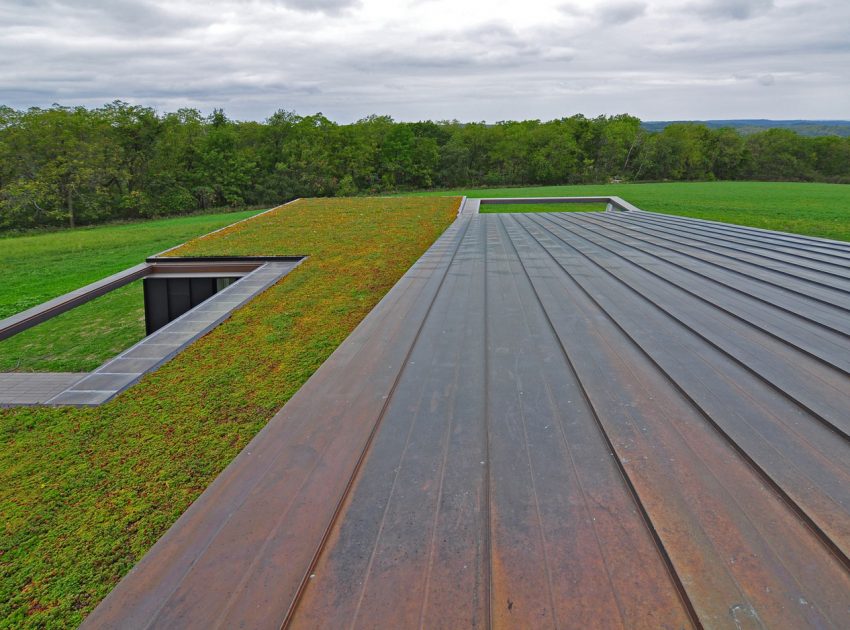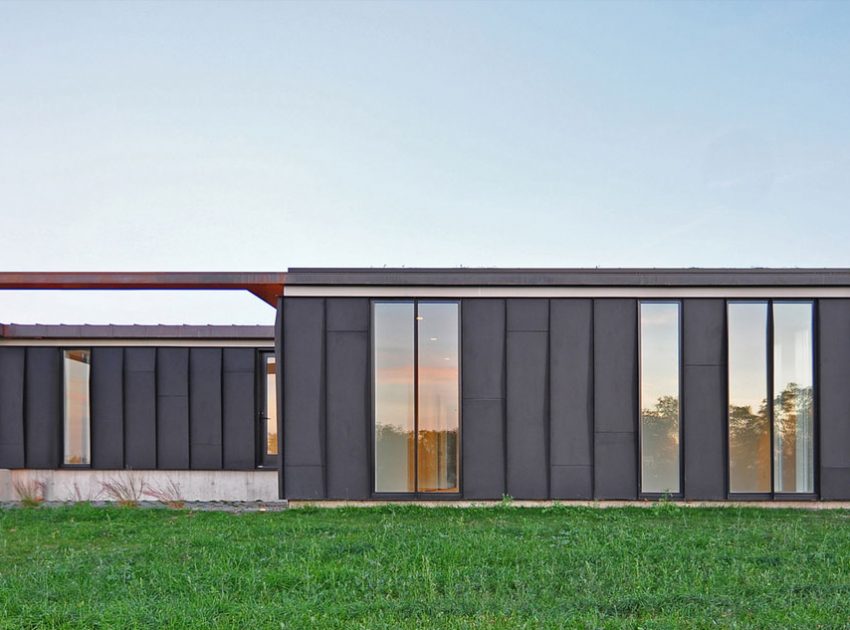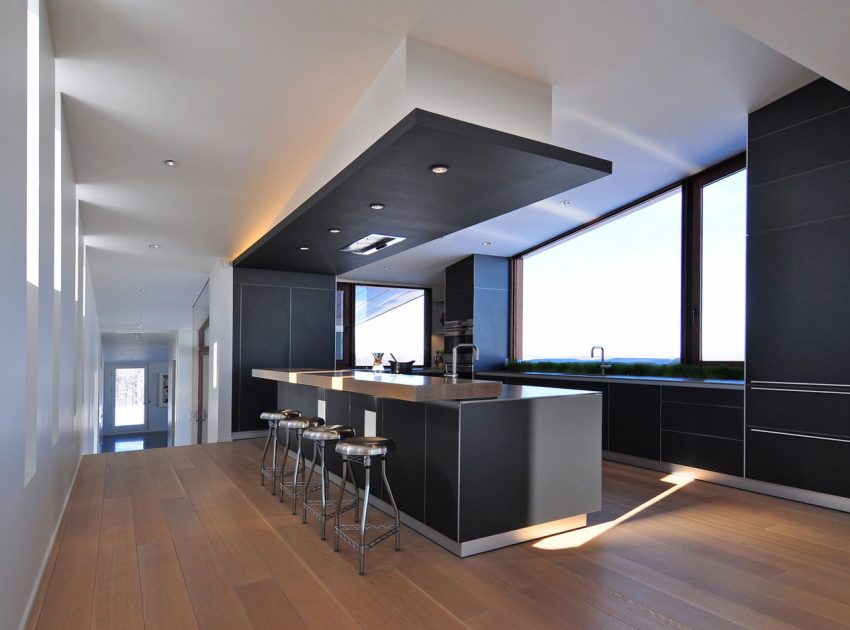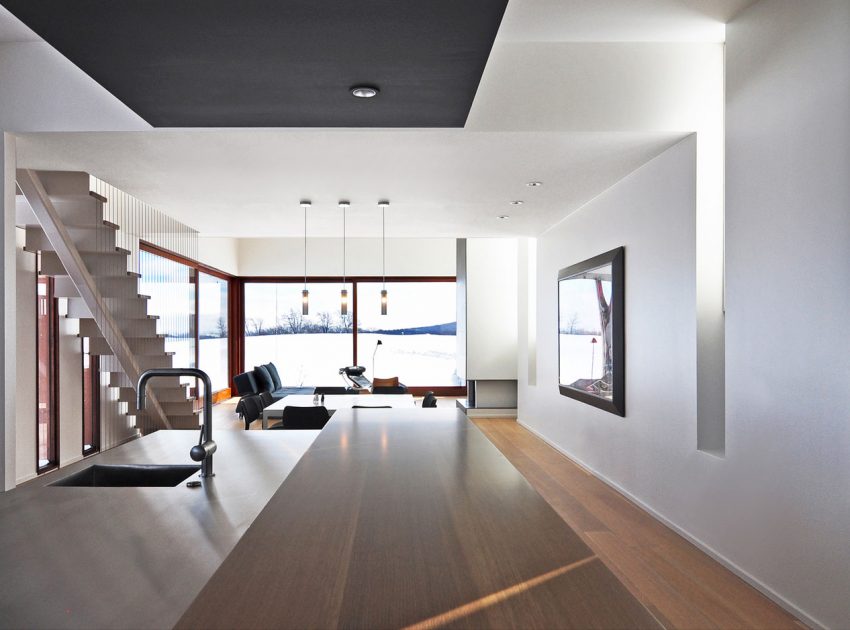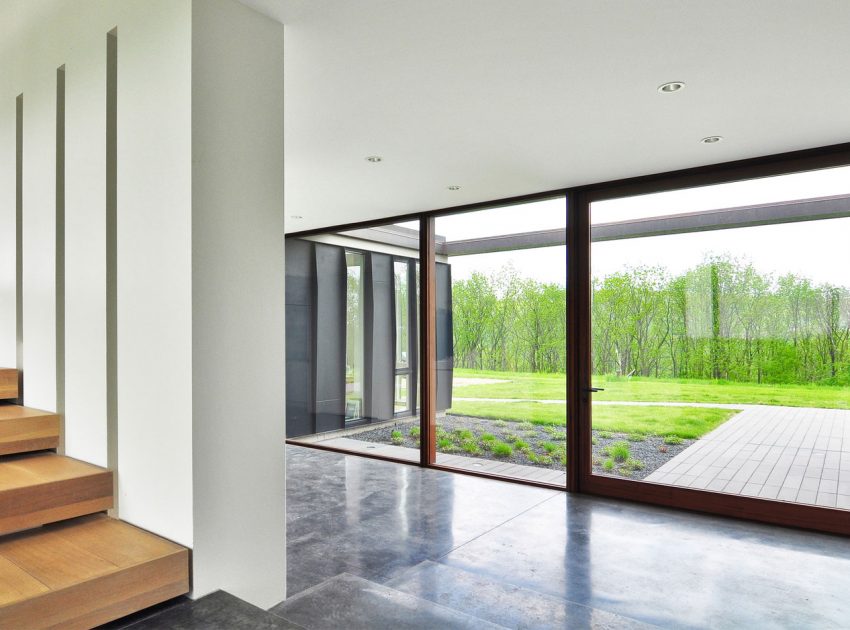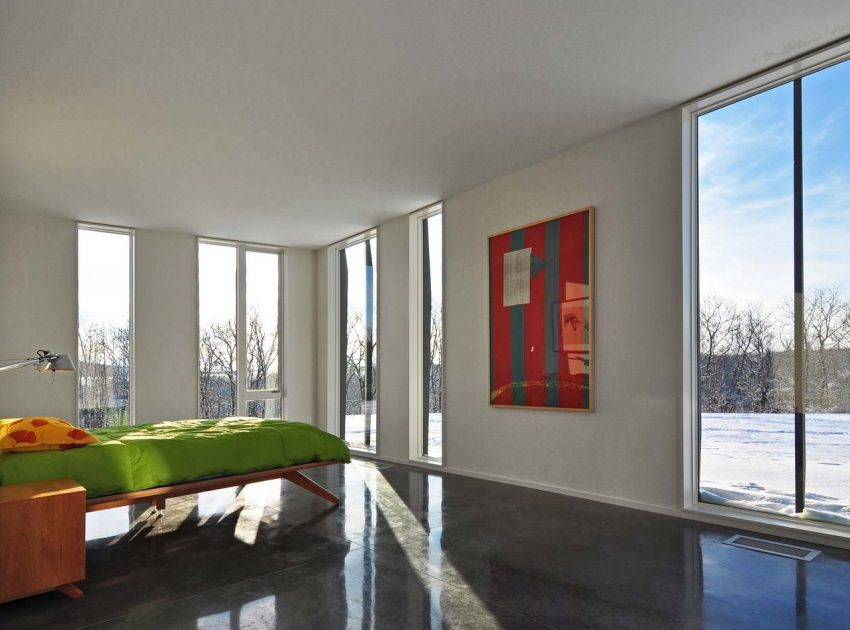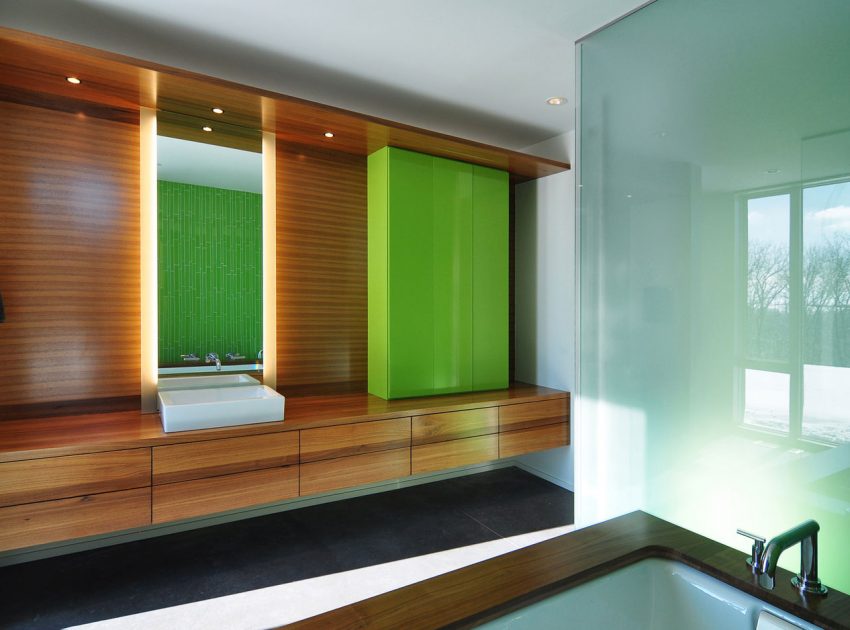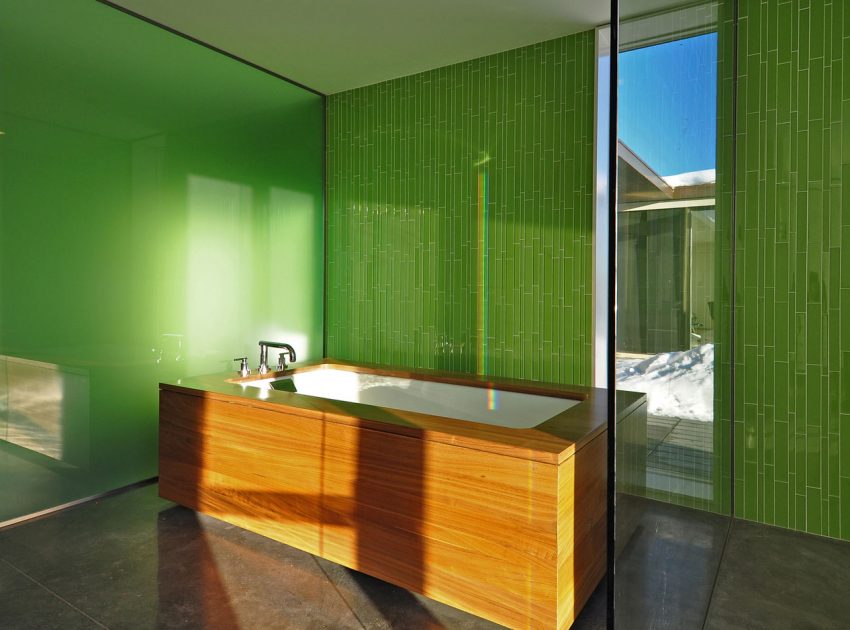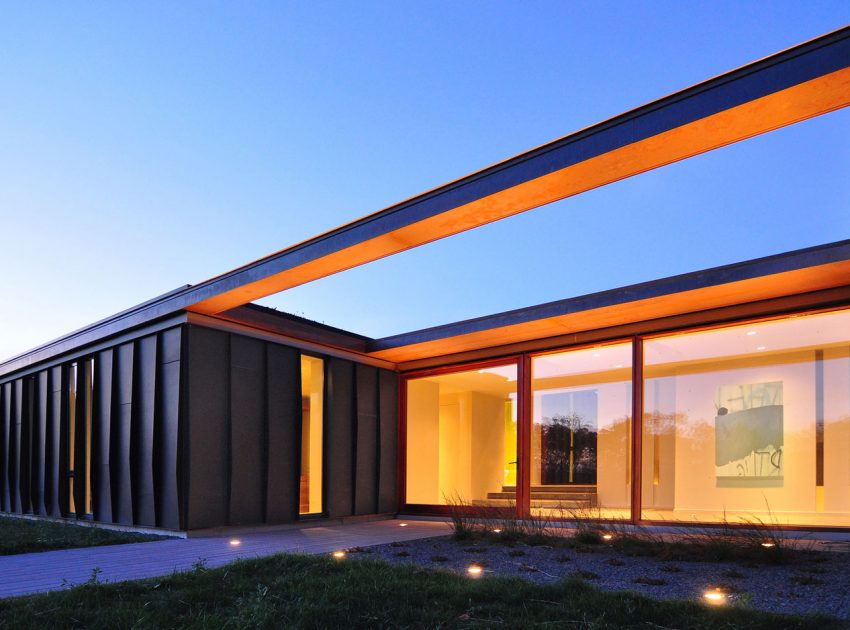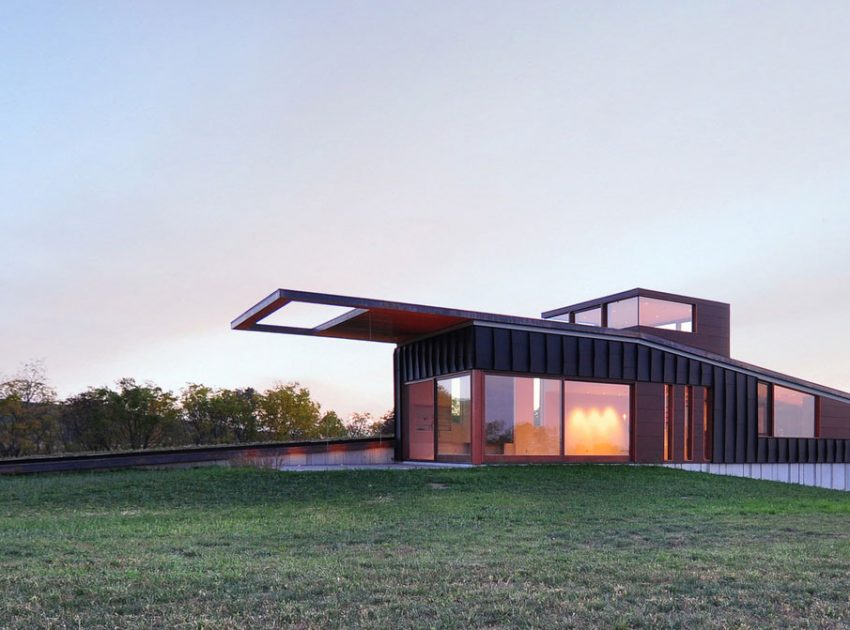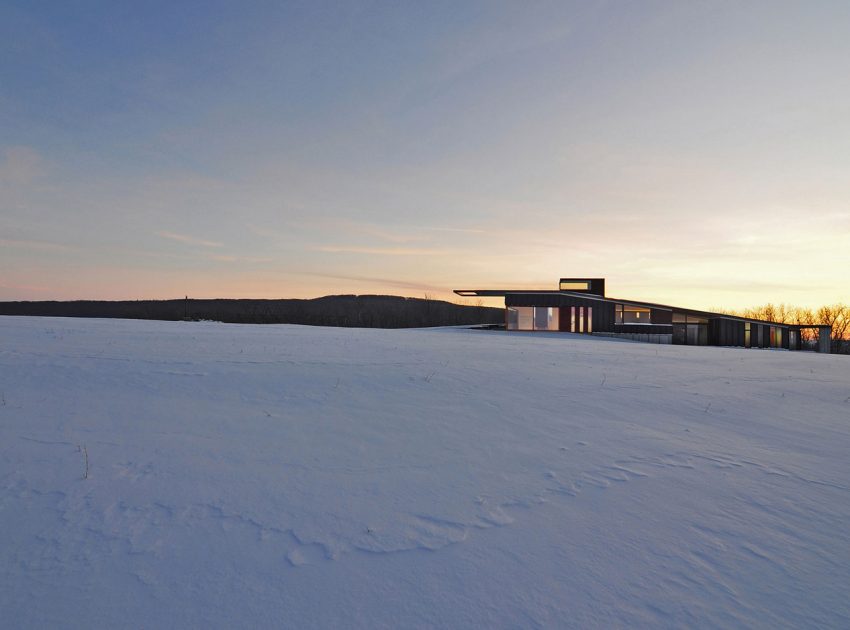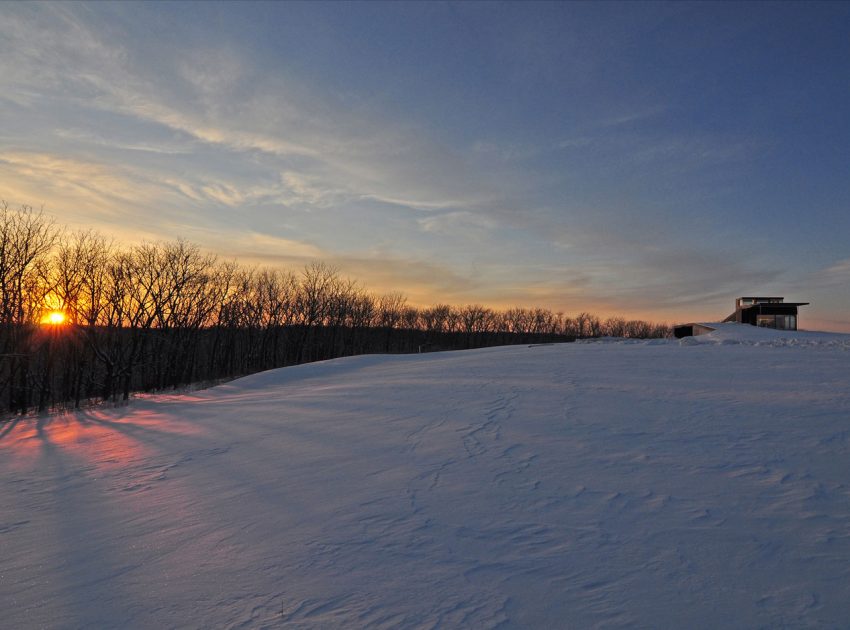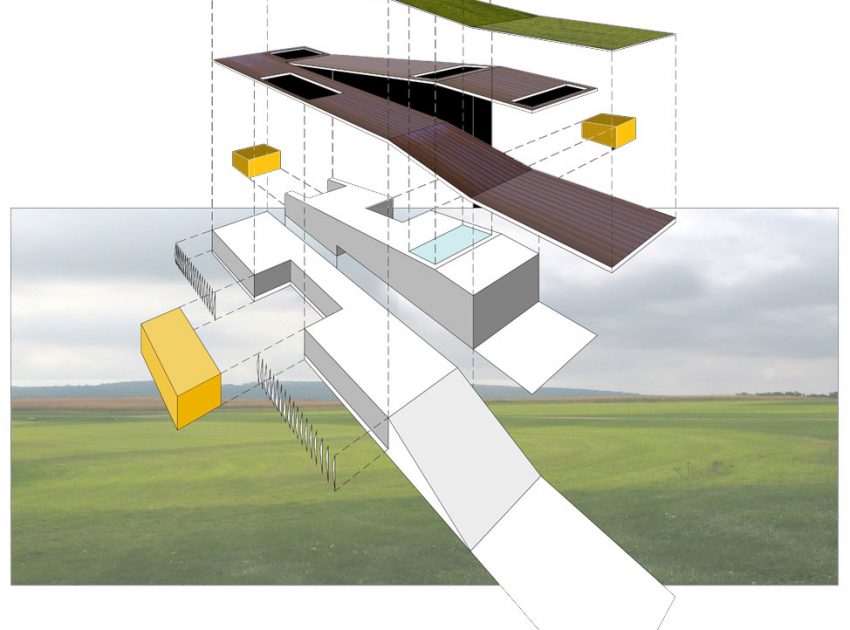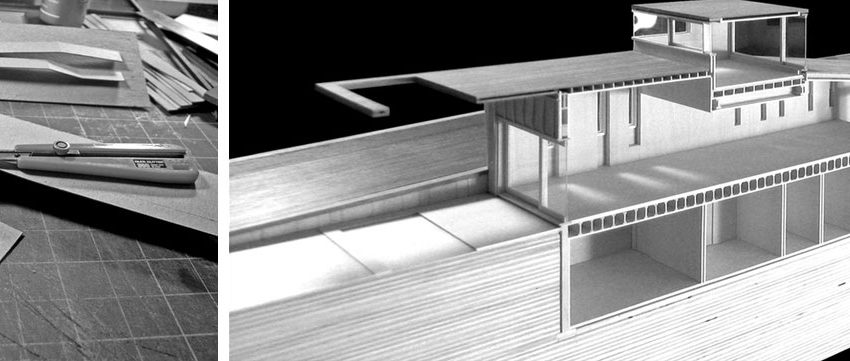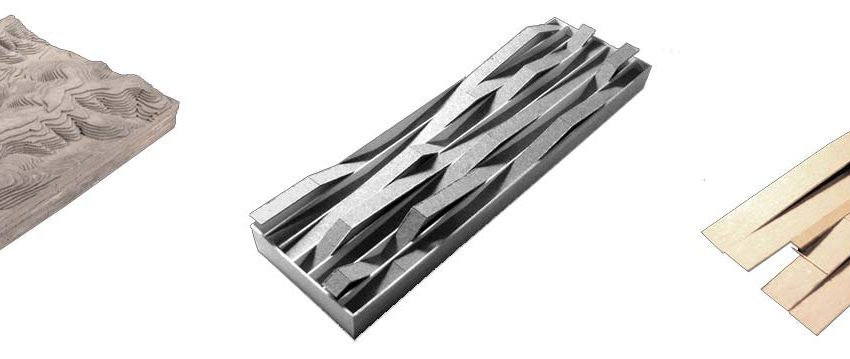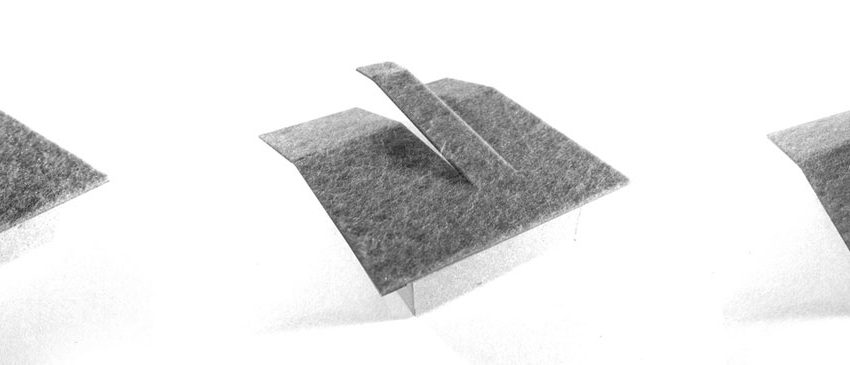 View the complete gallery