360º Apartment by Diego Revollo Arquitetura
"This apartment of 130m2 is located in Alto da Lapa in São Paulo, it belongs to a lawyer who purchased the property in the floor plan while living with his parents and did not think she would be married by the time she moved in. The first ideas exchanged with Diego Revollo, the architect hired to finalize the apartment, led the client to realize the error of the previous decisions. As the project progressed, the client was discarding several items already installed, as well as finishing bathrooms,changing kitchen floor and balcony. Diego Revollo explained to the customer that to keep the integrated environments she would need a more noble porcelain. The material integrated spaces and defined a neutral decor.
"In contemporary designs the basic elements are very important, and these do not change all the time. They are perennial." The floor plan was modified by adding half of the balcony to the living without changing the facade of the building. With a larger internal space the intimate sector was extended and aligned with the balcony door, so the environment gained an extense wood panel in American walnut with large sliding doors, which give access to two suites. The panel impacts, but who steals the look is the kitchen. The kitchen covered by an Italian porcelain tile from floor to ceiling in shades of gray was evidenced. The neutral furniture around gave balance to the whole leaving it timeless.
The interior refurbishment of this loft is now complete.Thanks to the addition of a balcony,which doesn't touch the front of the building,the inner room is extended using a hickory panel with sliding doors, leading on to the two suítes.Brazilian and European design influences are clearly noticeable: from hickory to local cumaru wood,juxtaposed in a sober palette of grey,together with the combination of sculptural furniture and transparent lights.The kitchen, opening on to living room is the frame collection by the Italian house Refine ceramiche. From floor to ceiling ,with a 360º effect, the geometric patterns of the tiles take us inevitably to the art of the first decades of the 20th century. The living room furniture is from the Swiss House Vitra. The sofa's and chair's classical and sober lines , in shades of grey with metallic legs,reinforce the harmony of the whole.The footrest,cushions, and TV screen are the highlights.The balcony is covered with the same tiles,linking this room to the kitchen and thus obtaining a nearly symmetrical balance with the dwelling's flooring. The aluminium and ice-hued carpet acts as a link between the two spaces.All the decorative elements blend perfectly in this dialogue between the classic and the modern. Thus,on the bedside table under a crystal unambiguously vintage,lamp we find a book on Bauhaus, a studied declaration of intent."
Photos by: Diego Revollo Arquitetura & Alain Brugier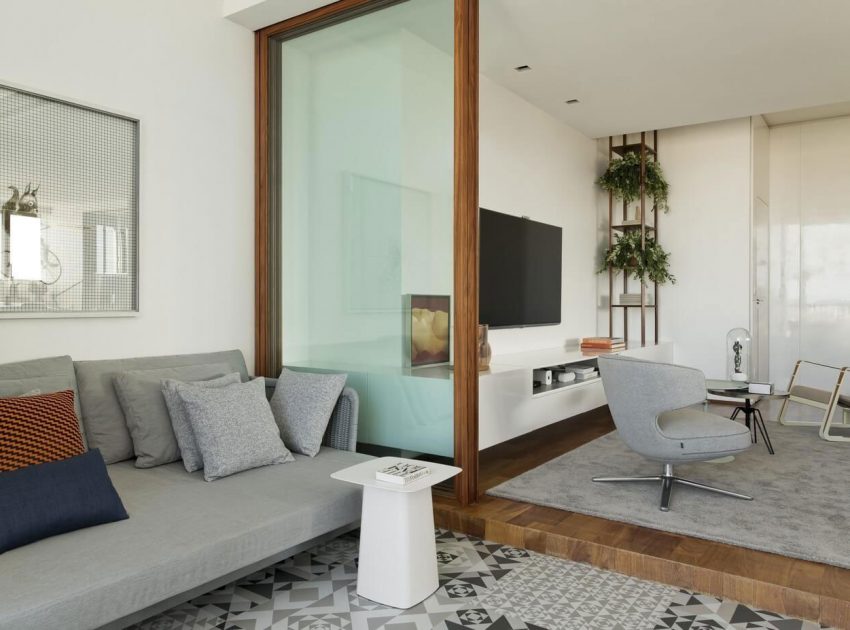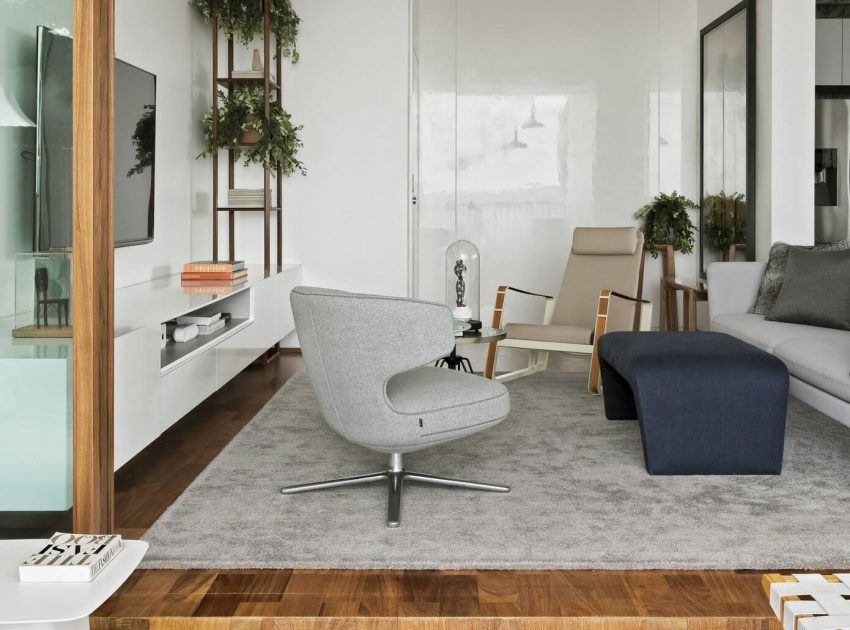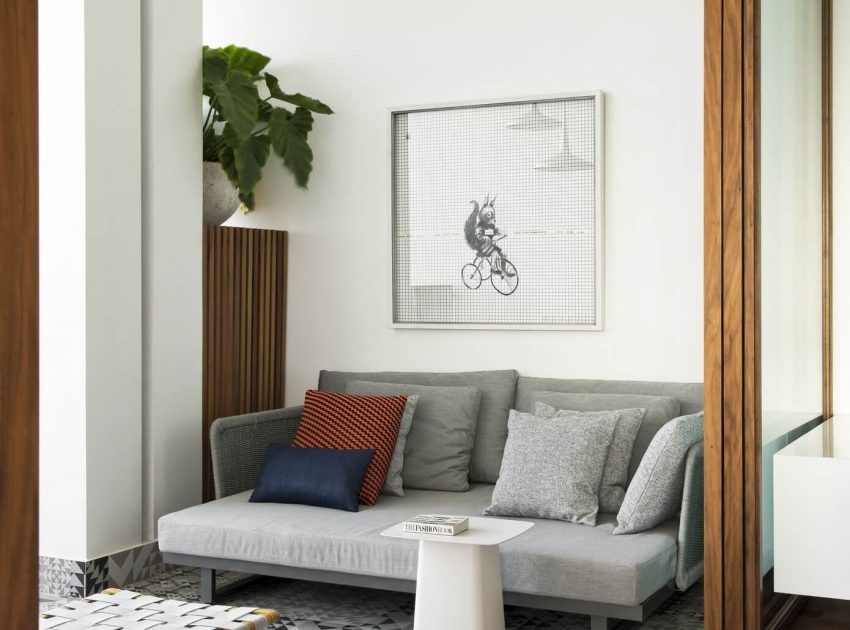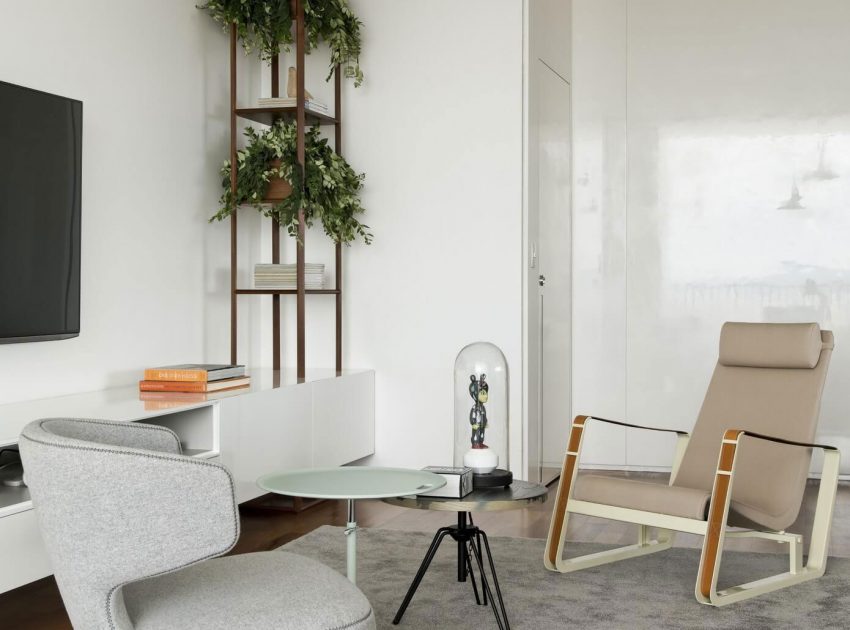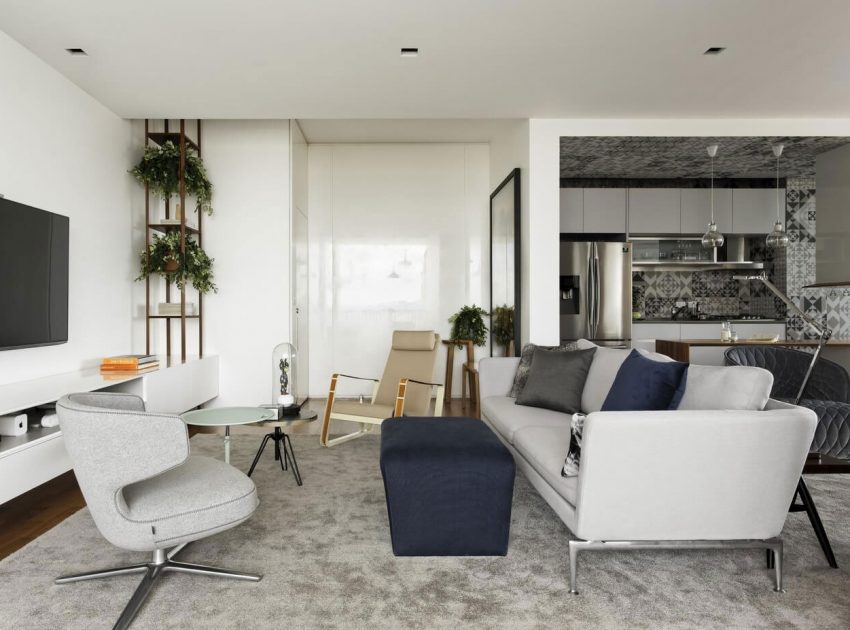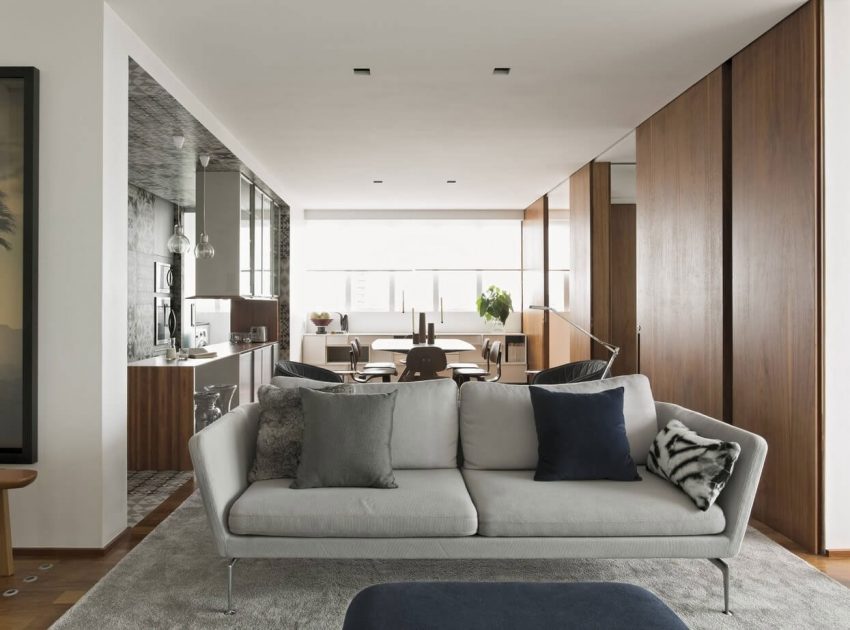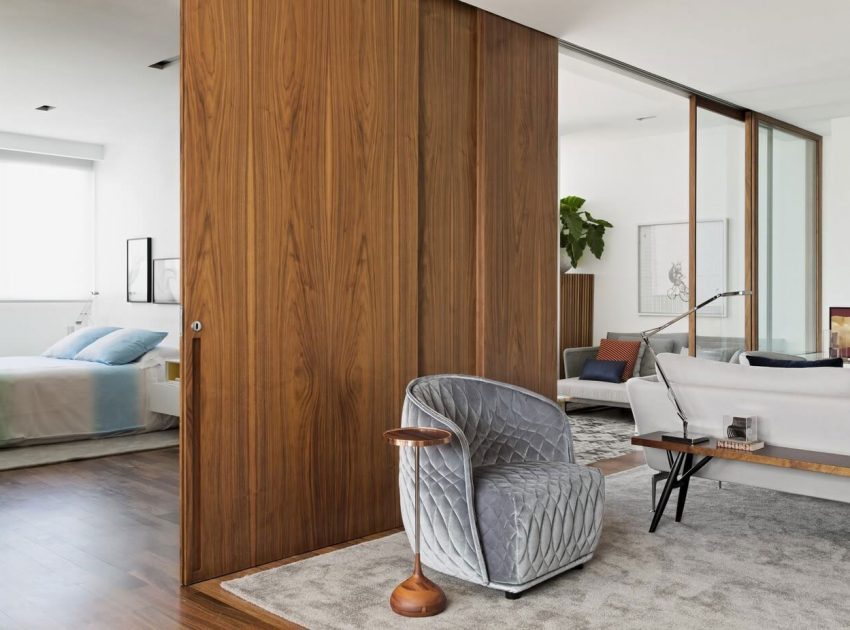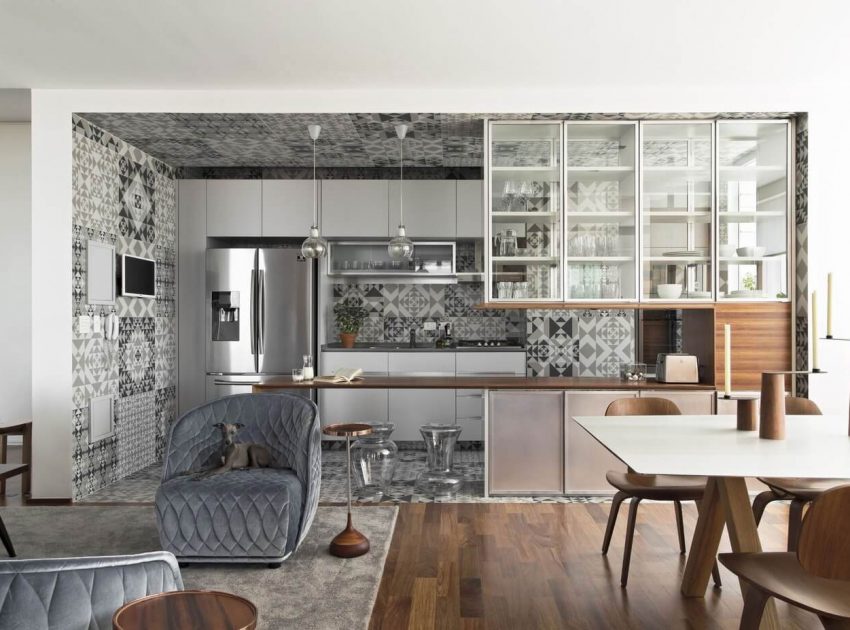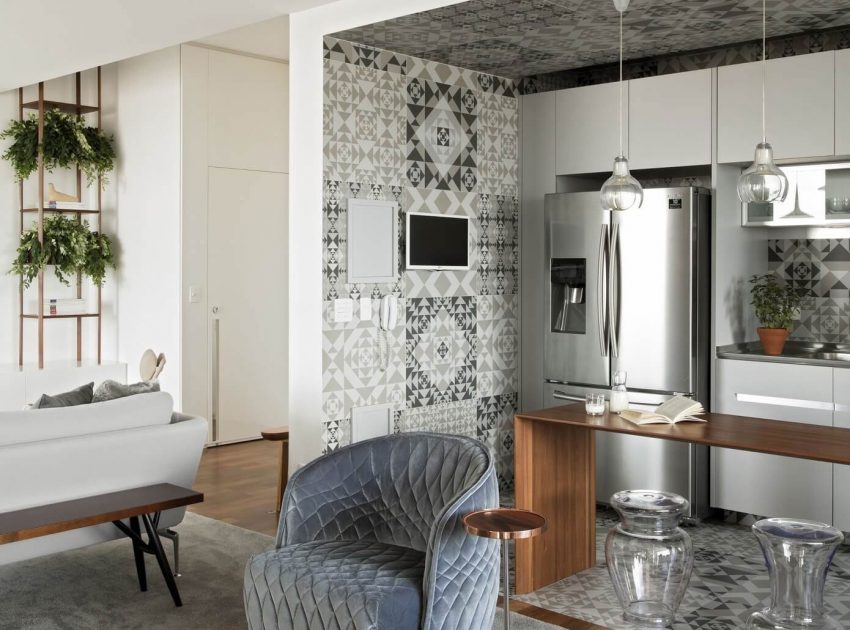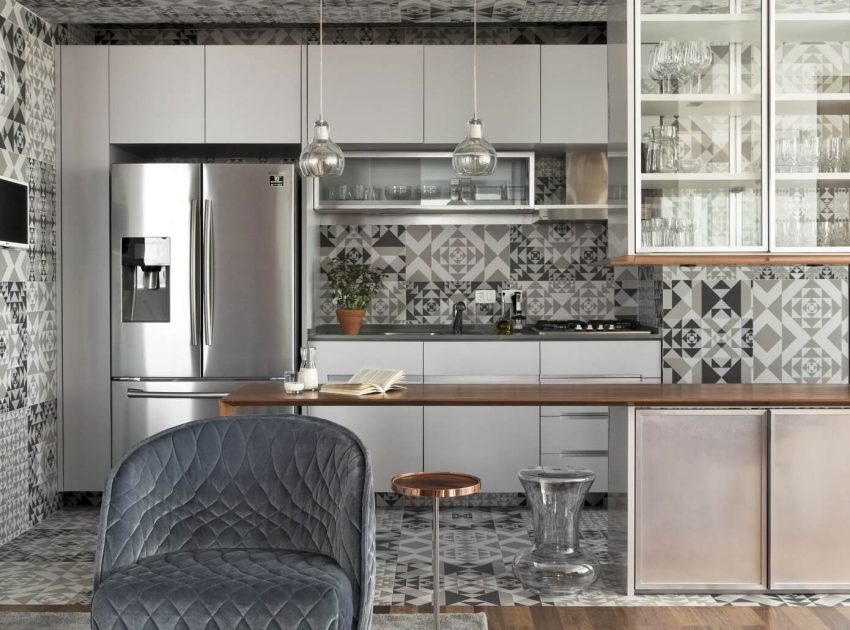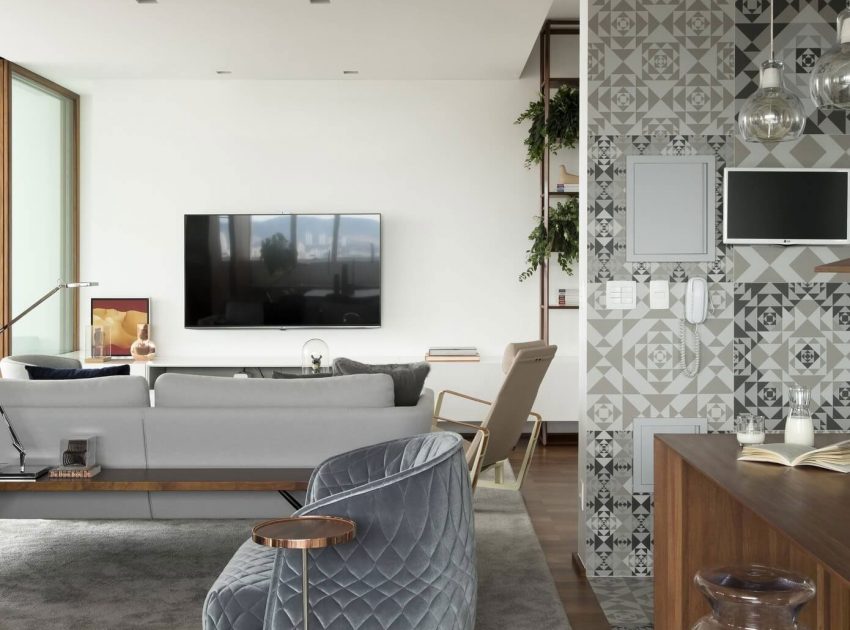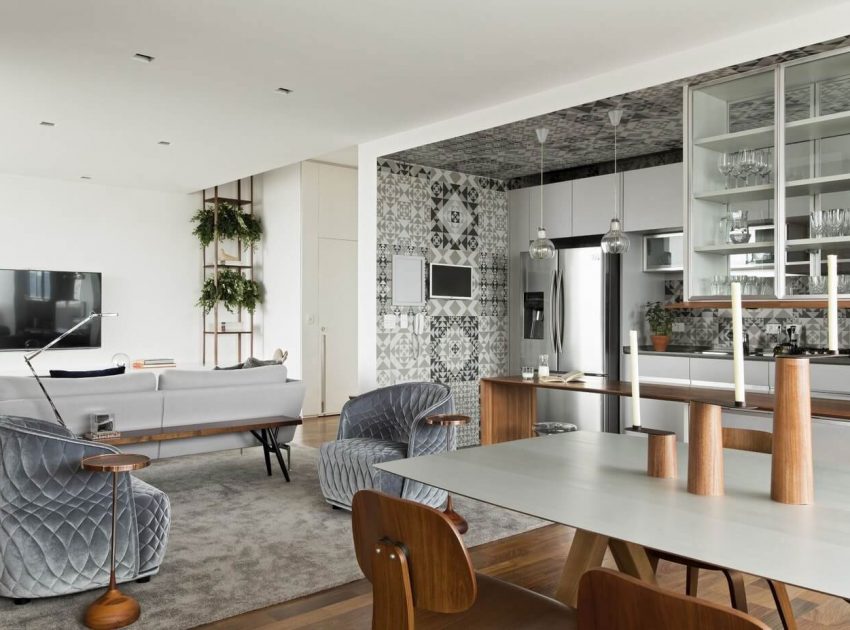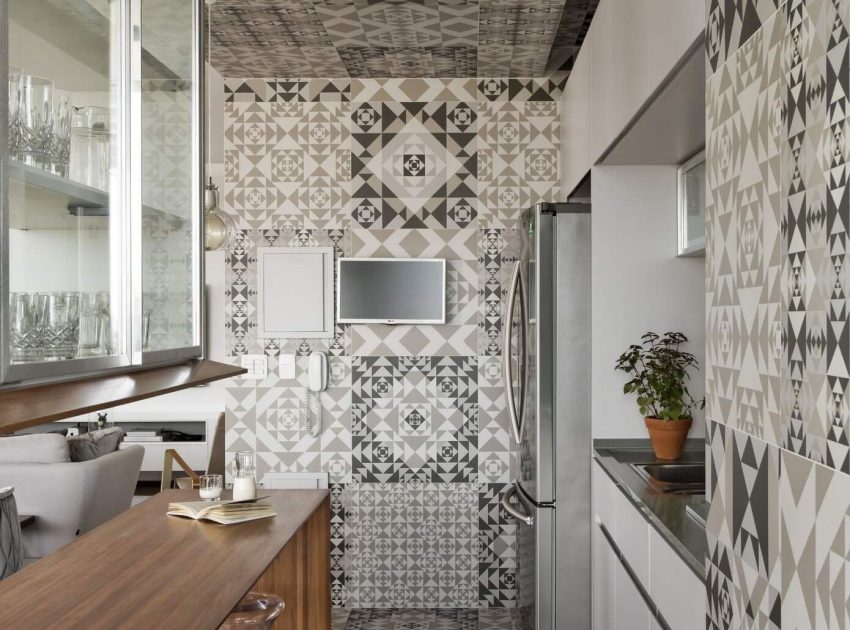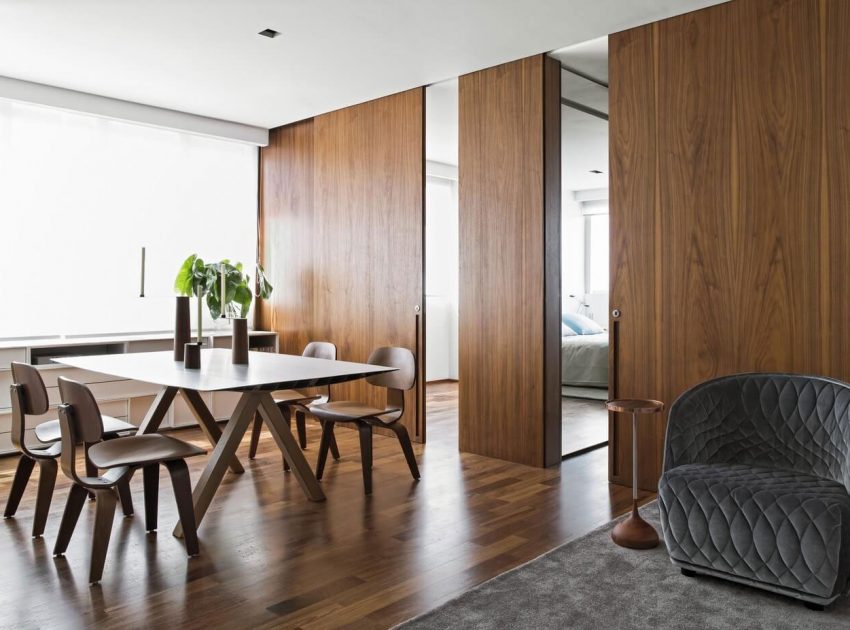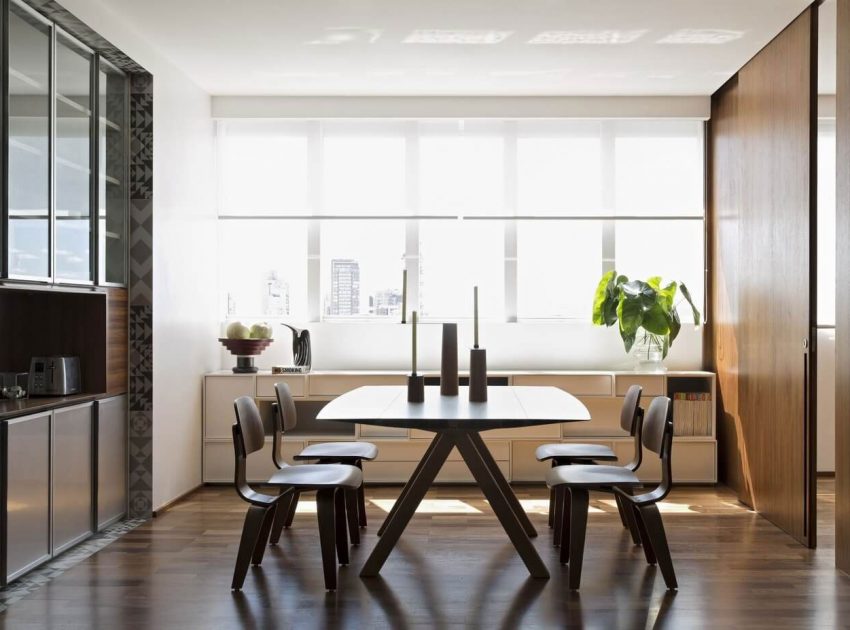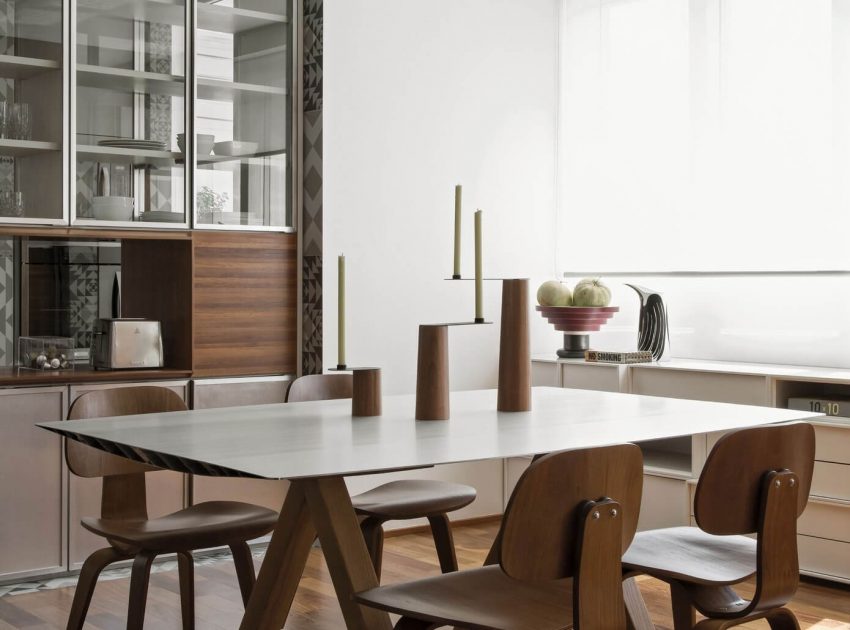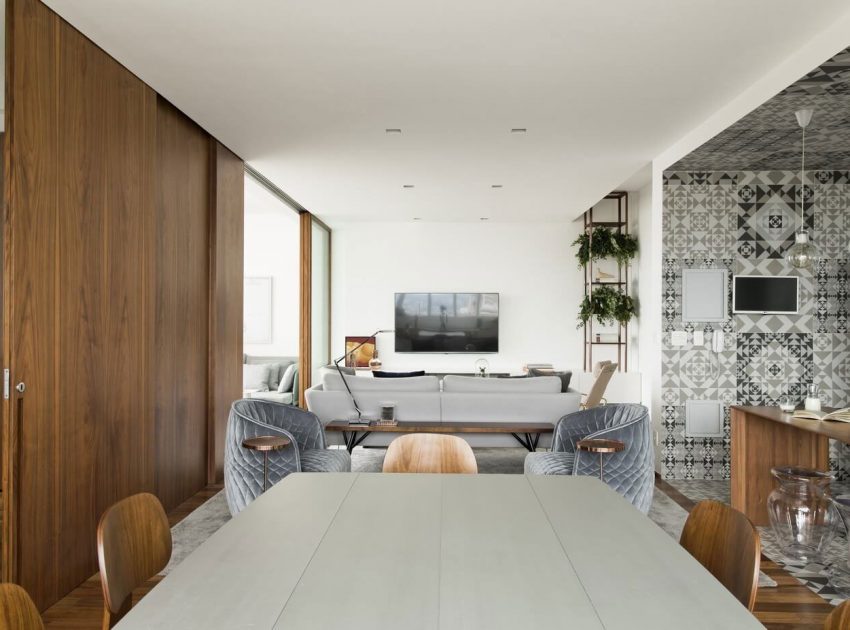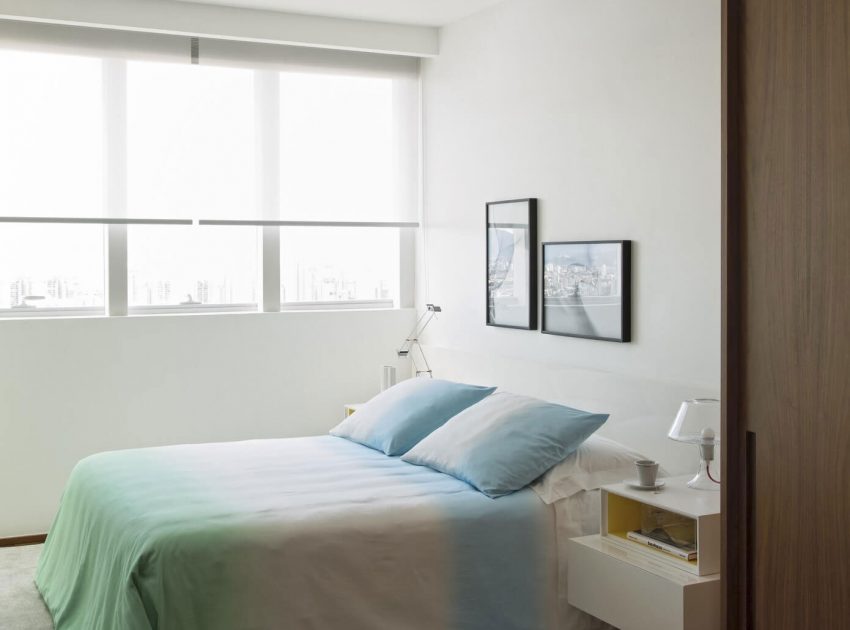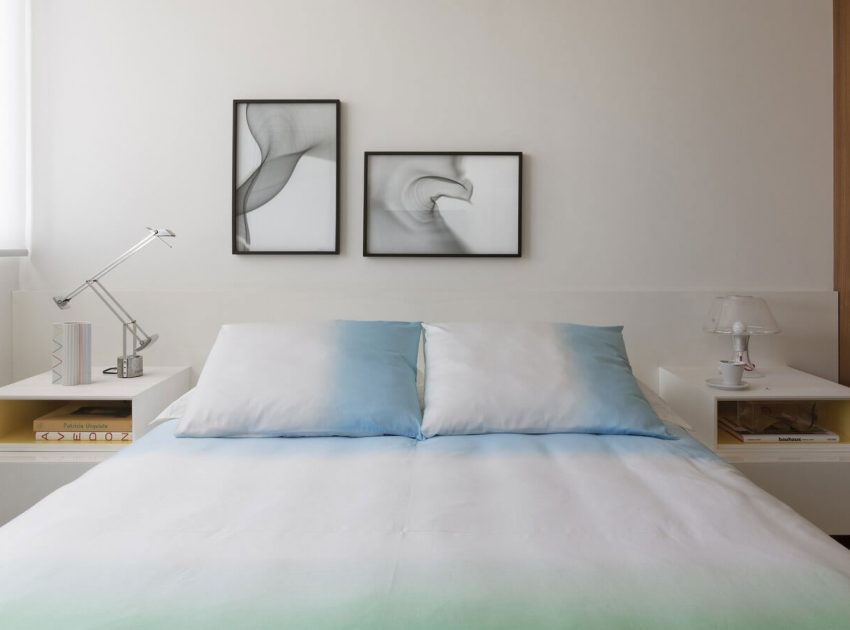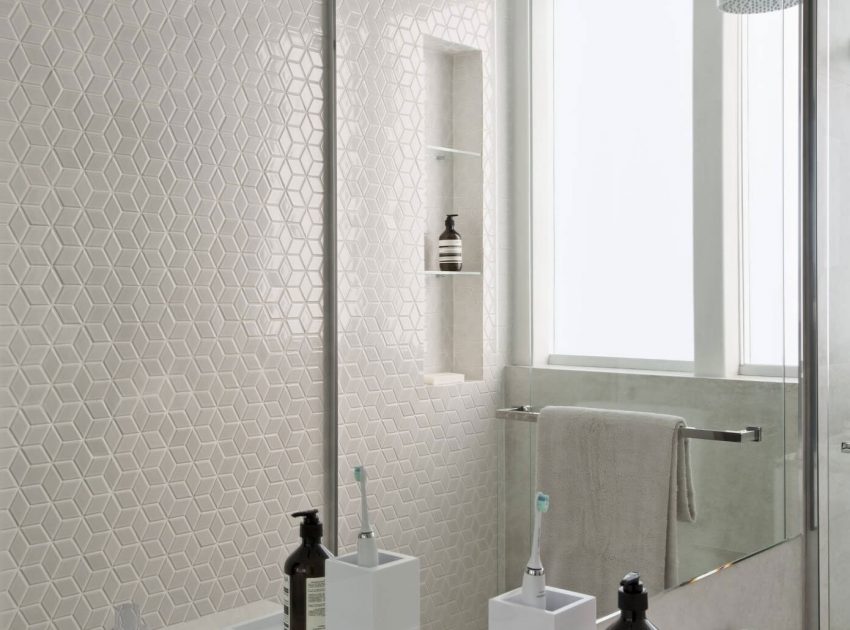 View the complete gallery