Skyline Minimalism by Sergey Makhno Architects
The things must be disciplined, – says our minimalist apartment in Skyline. The interior is practical and functional. No eclectic spirit of "flea market" and unnecessary structures eating up your space.
Putting the human needs at the center we created a practical and functional space. It's comfortable for both adventurers and sloths staying at home 24/7.
Сombining a living room with a kitchen, we filled the apartment with air and light. The created atmosphere easy and neutral. Suitable for "productive work". Or lying down with a book after a long day.
An eye magnet is the web of luminaries highlighting a relaxation area.
Under the metal Vibia – glass table, soft poufs matching the walls and a sofa. The piece of green seems motley against calm things. It animates a flat giving a taste.
The contrast in color temperatures adds the dynamics. It varies from cold walls to the warm ashen floor.
To hide (or be hidden) we made a laconic dressing room and built-in wardrobes according to own sketches. The owner will not be spending Sunday with a rag wiping infinite dusty surfaces.
Photos courtesy of Sergey Makhno Architects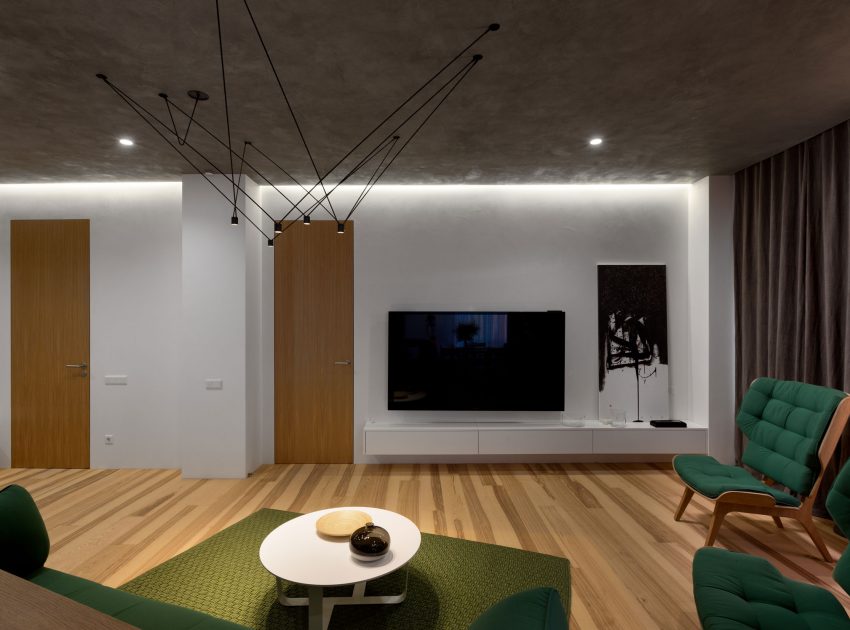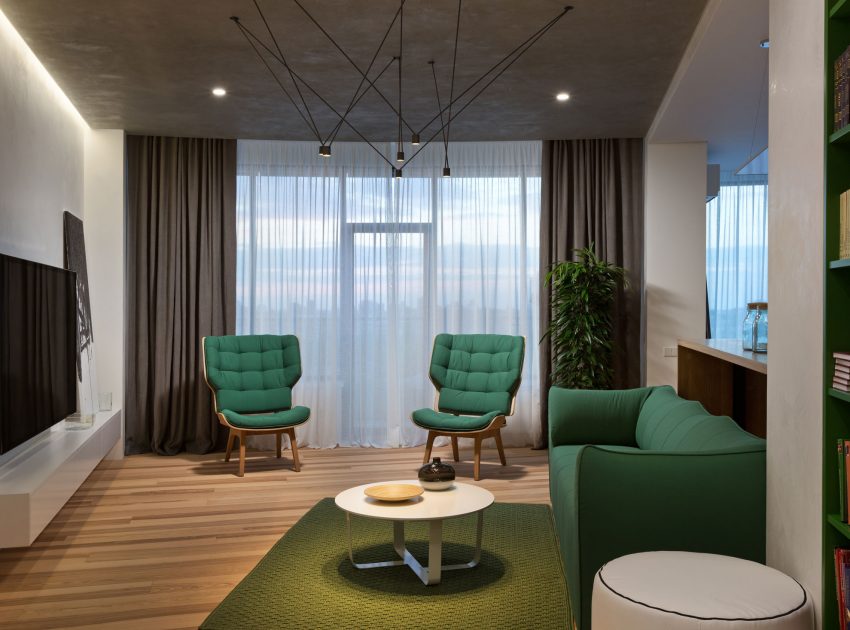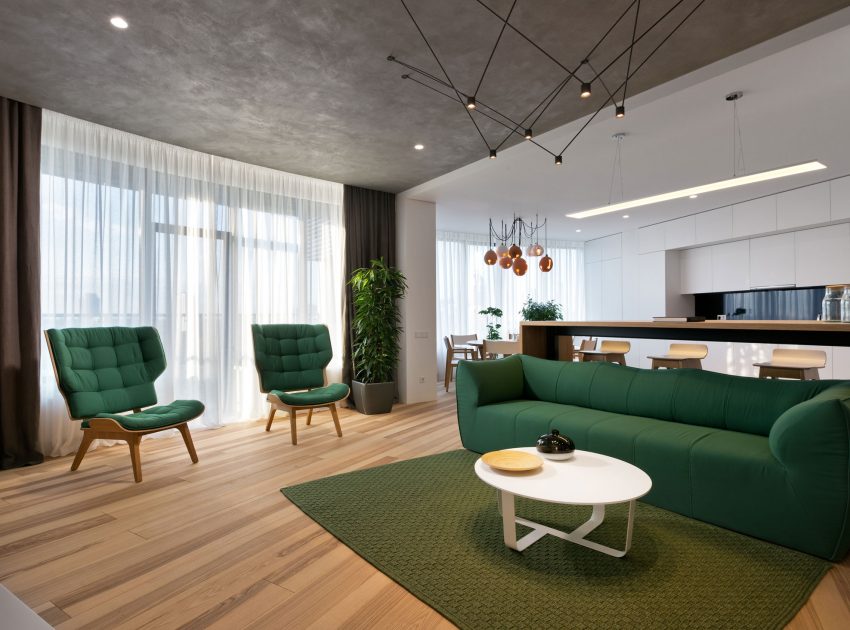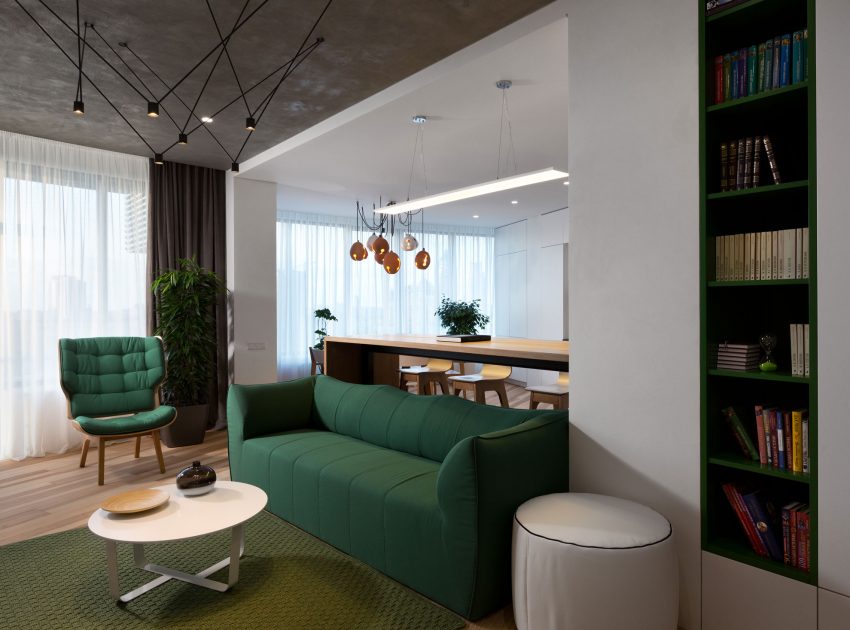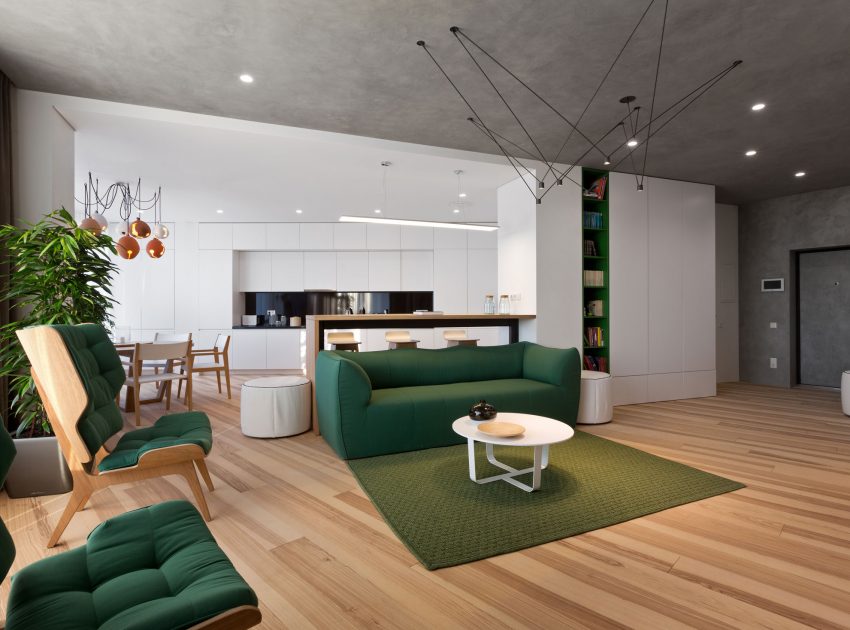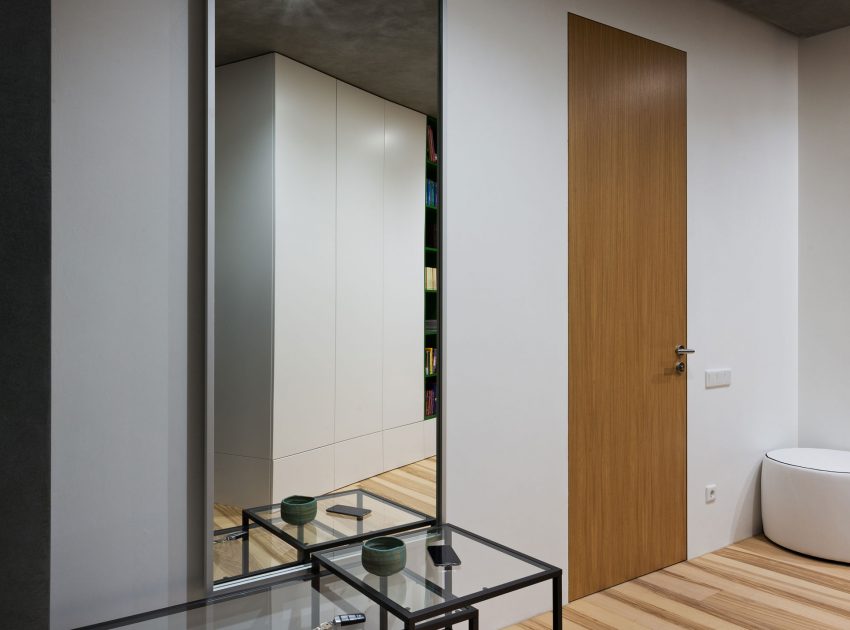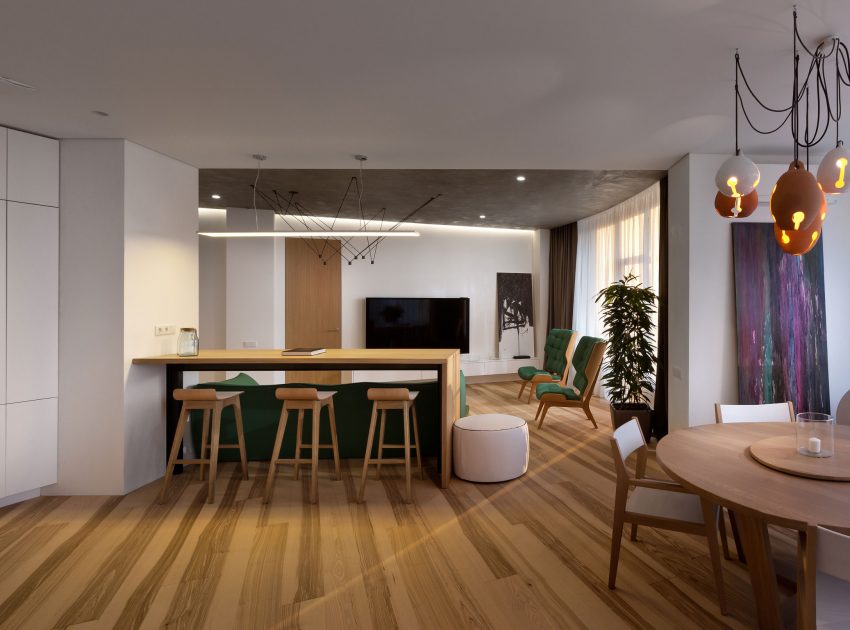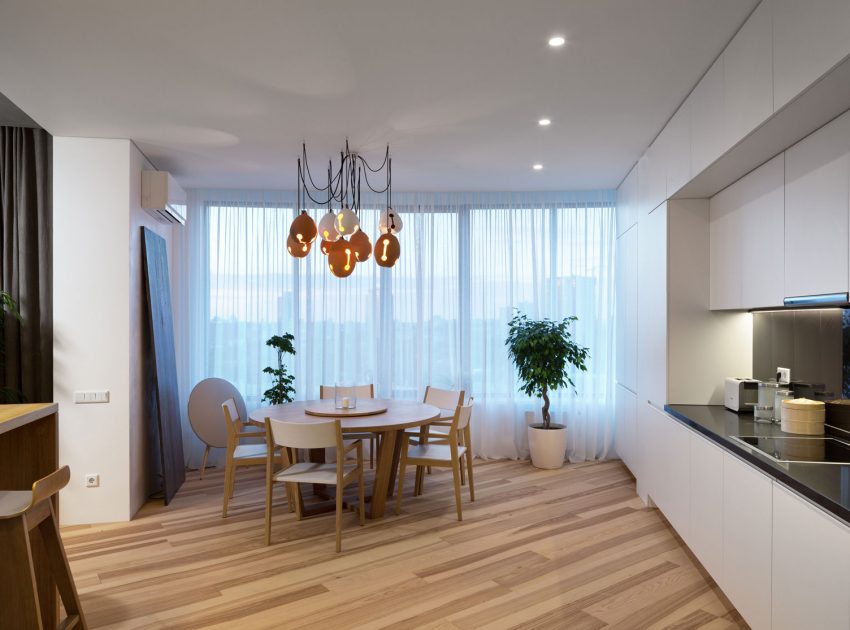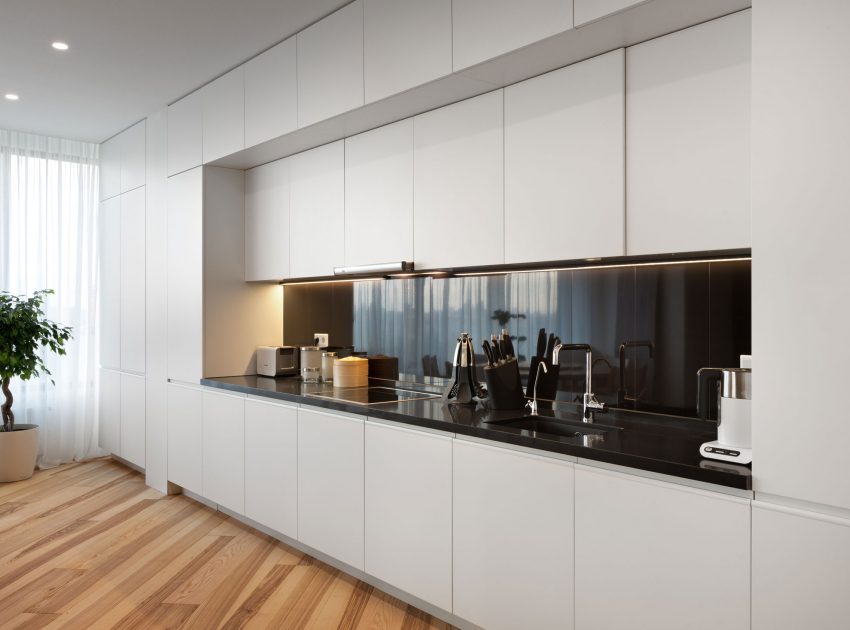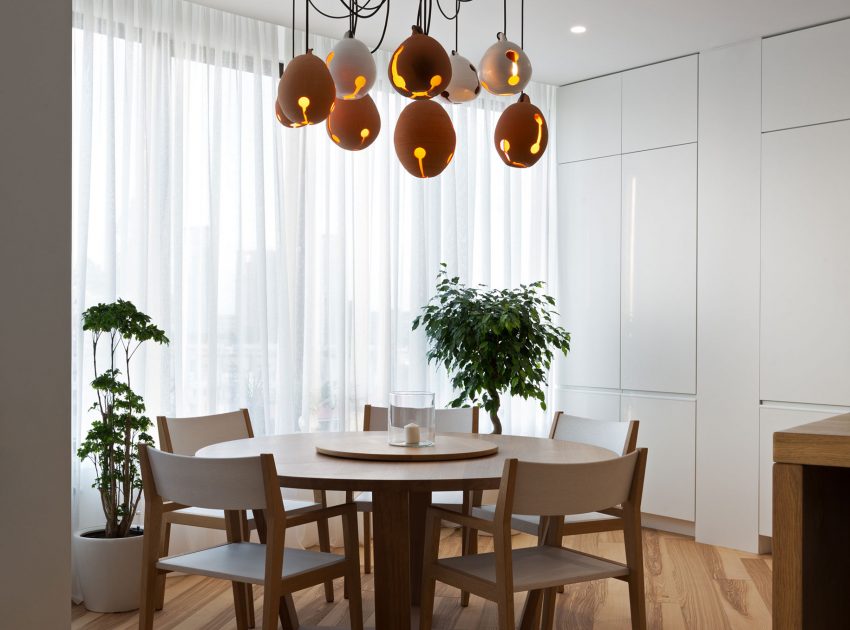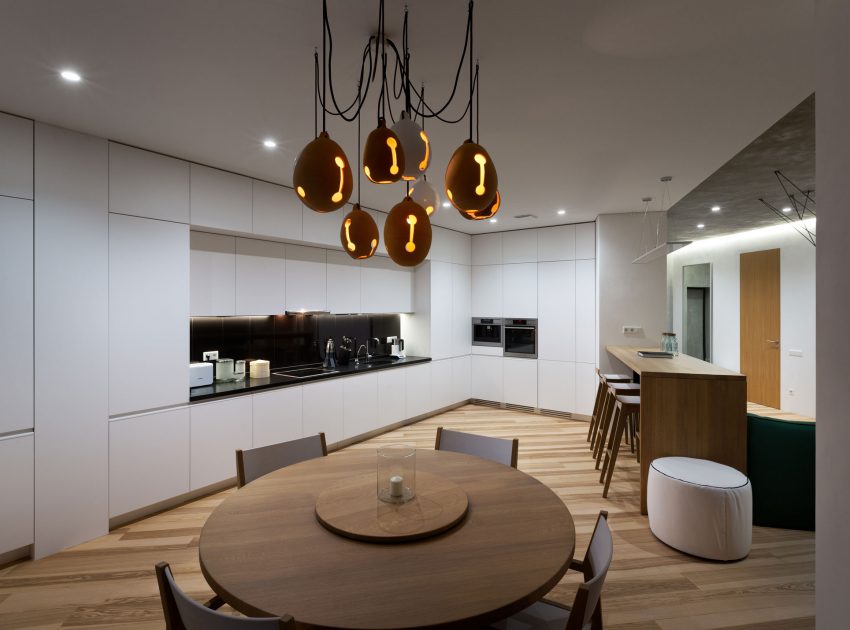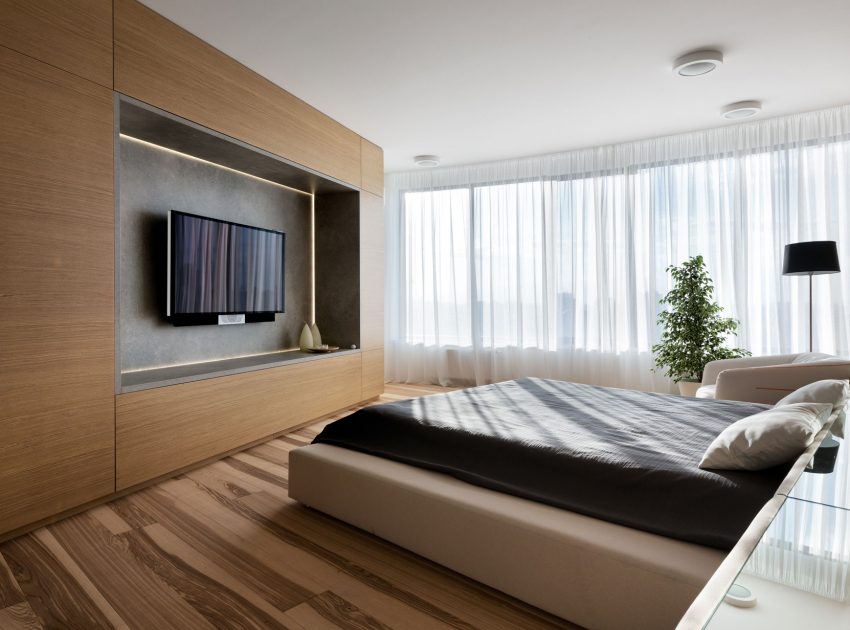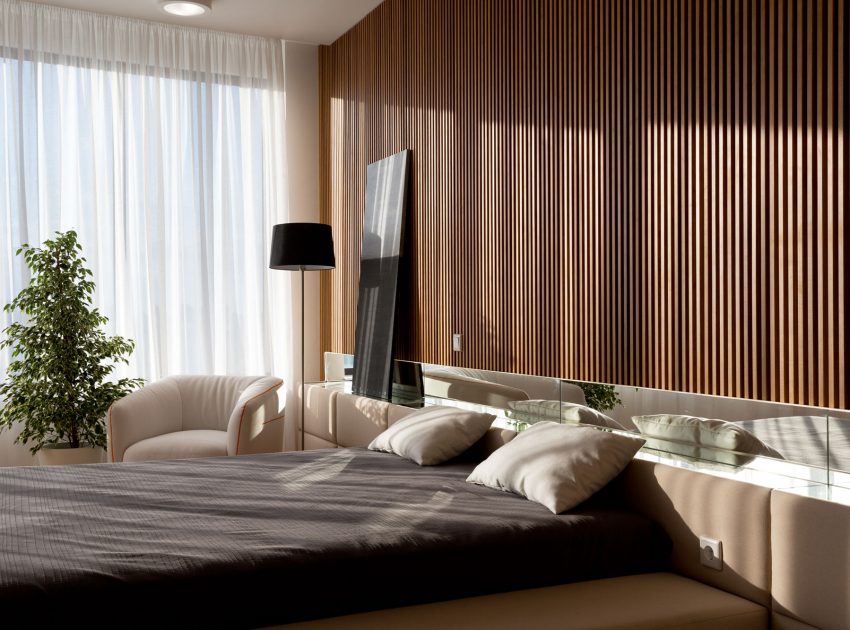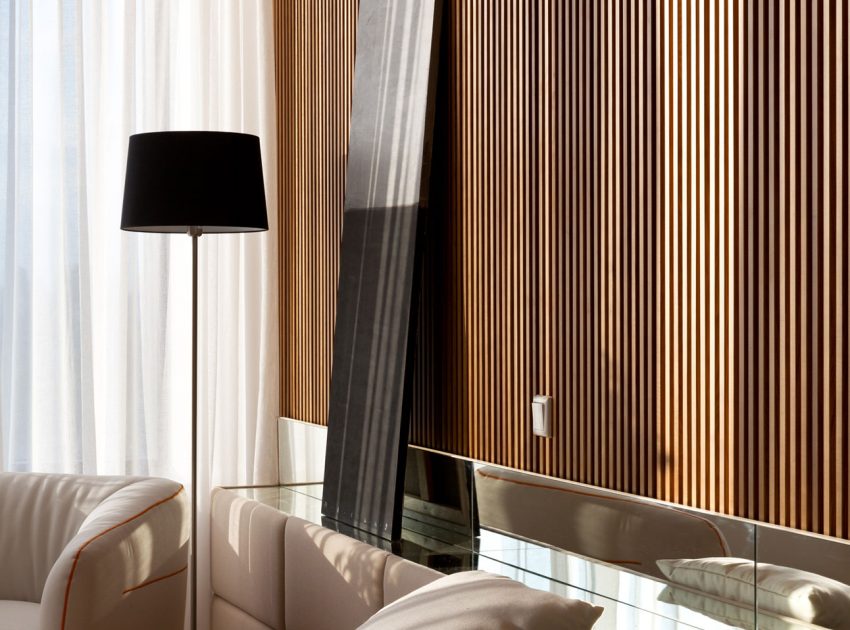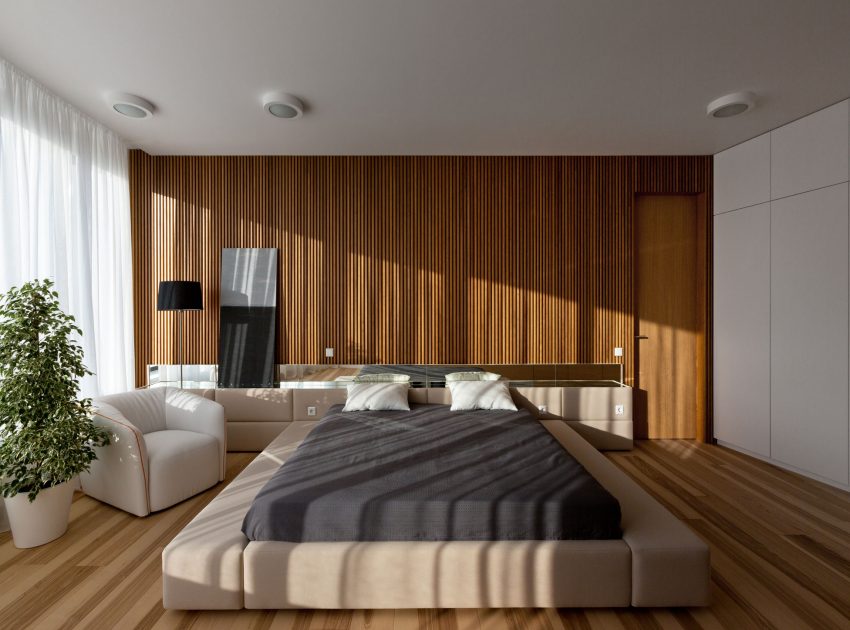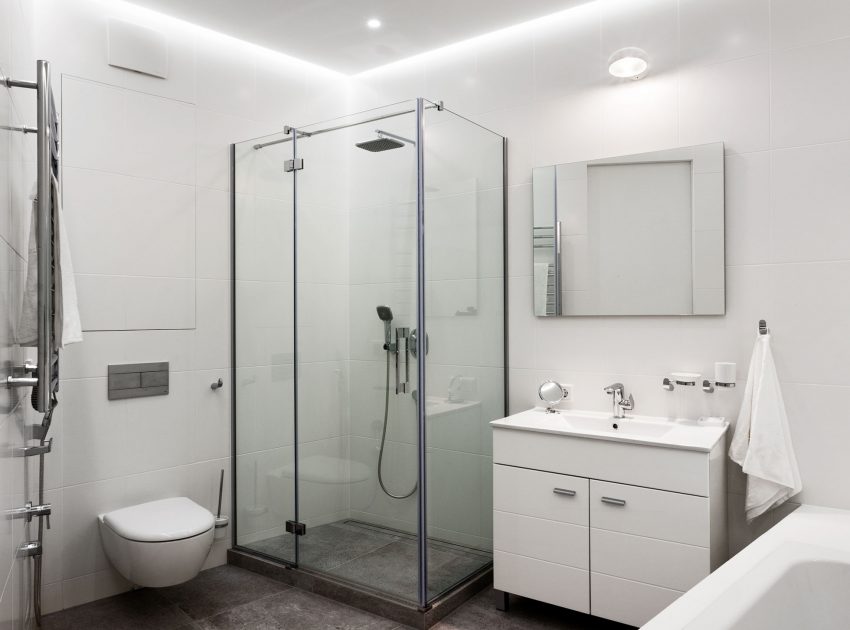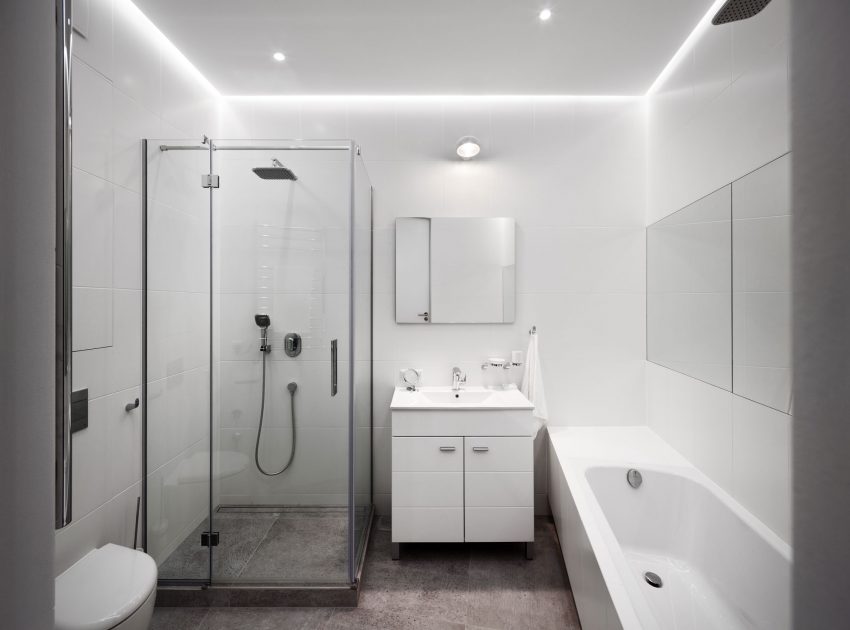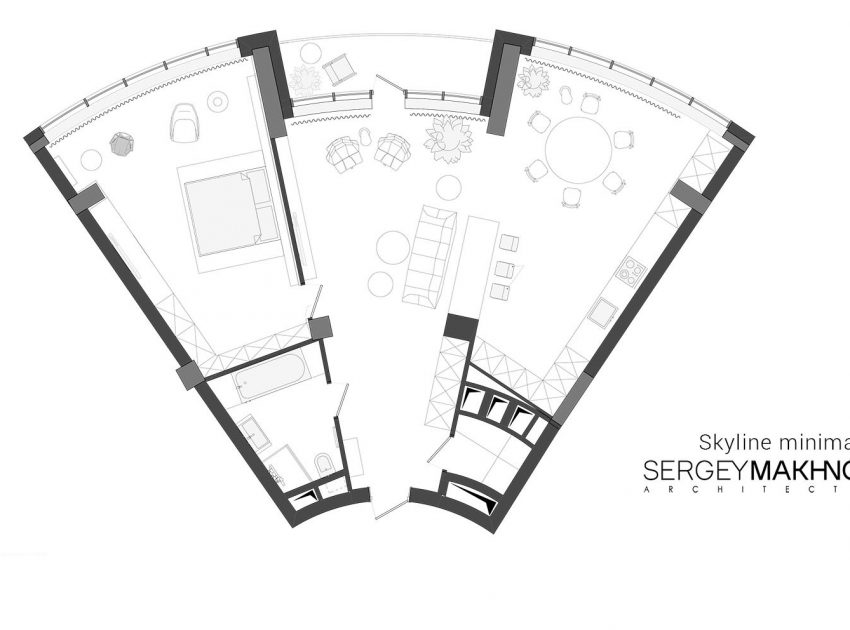 View the complete gallery