Apartment in Singapore by KNQ Associates
"This contemporary residence was specifically designed and constructed to showcase the owners' large art collection. The juxtaposition of elegantly detailed natural stones with humble materials like raw cement screed and textured wallpaper provides a subdued backdrop for an extensive art collection. The art work, which was amassed over the past two decades, ranges from canvas paintings to sculptures to works on paper and on wood.
In the living room, a large canvas painting by a renowned Chinese artist hangs on the long marble-tiled wall and helps to anchor the entire living and dining areas. Two strip-patterned mirror doors opening up to a shoe storage (built in place of an existing door opening into the kitchen) brings in much light and help to open up the private lift lobby. A modern Swarovski wall lamp lends a touch of class and bling with its stylish diamond cut glass shade.
Elsewhere, the apartment is also furnished with high quality furniture and fittings from the likes of Poltrona Frau, Tom Dixon and George Nelson, providing a luxurious environment for the couple and their two adult sons to live and entertain in. In the bedrooms, functionality take precedence. Every need of the occupant(s) in each of the rooms have been taken into account of, and the spaces were designed to maximise those requirements."
Photos courtesy of KNQ Associates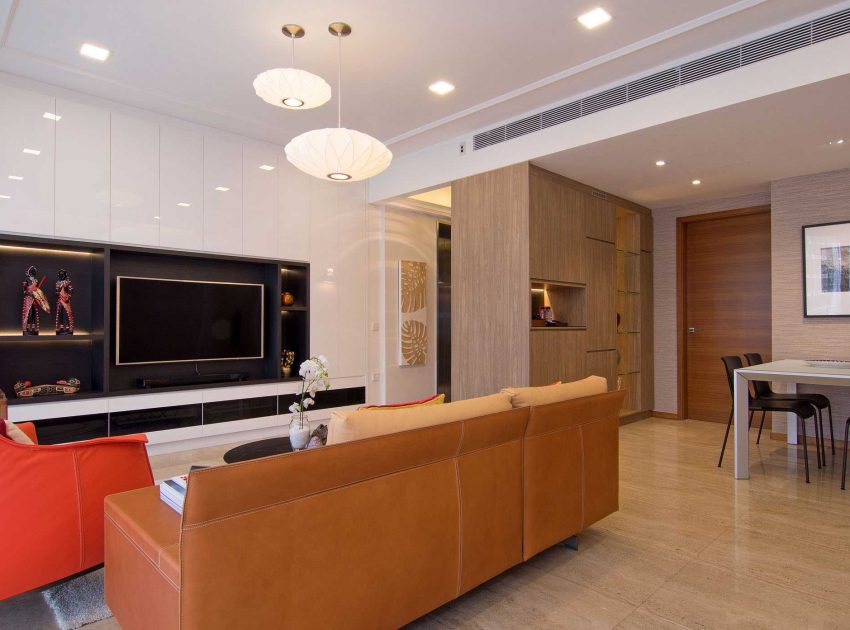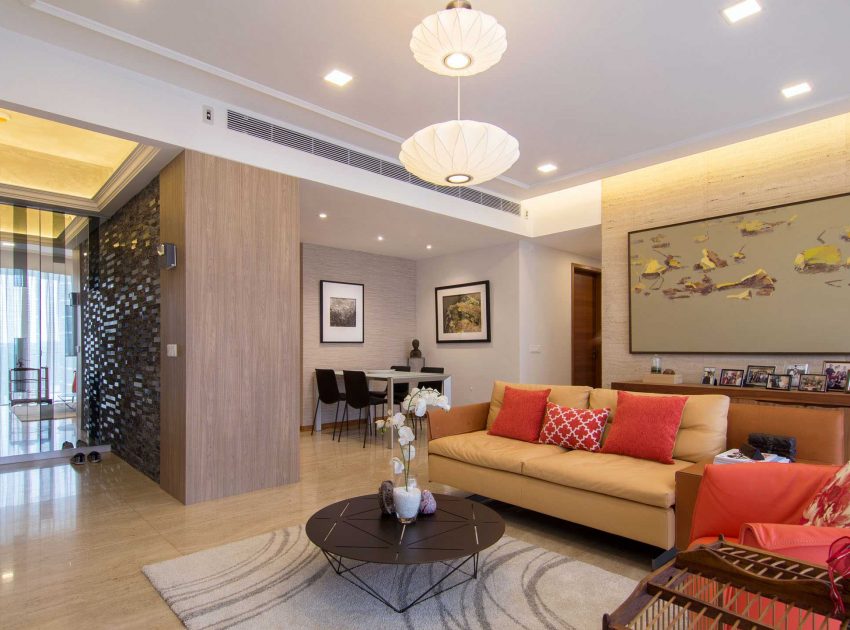 View more: An Elegant Modern Apartment for a Collector of Porcelain Figurines in Moscow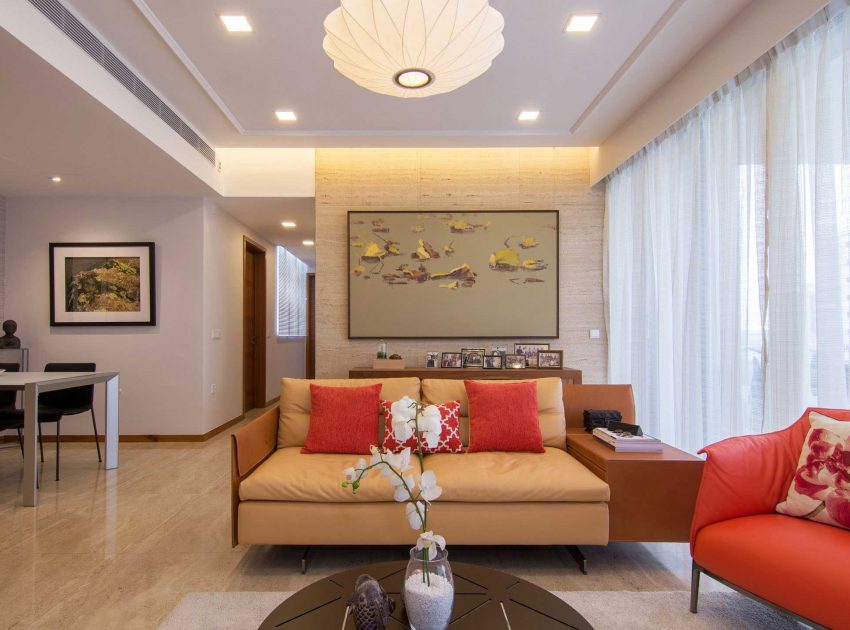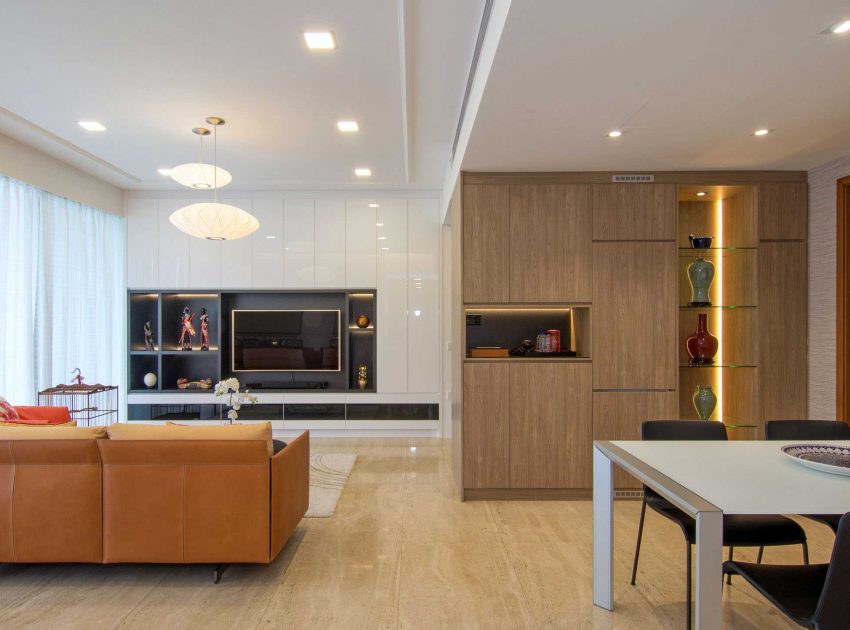 Related: A Sophisticated Contemporary Apartment with Neutral and Soft Color Palette in London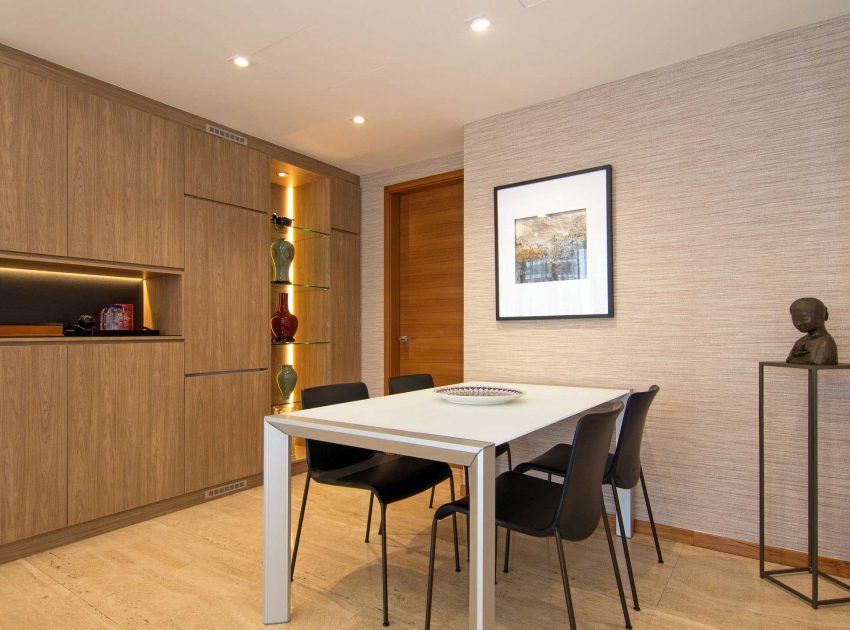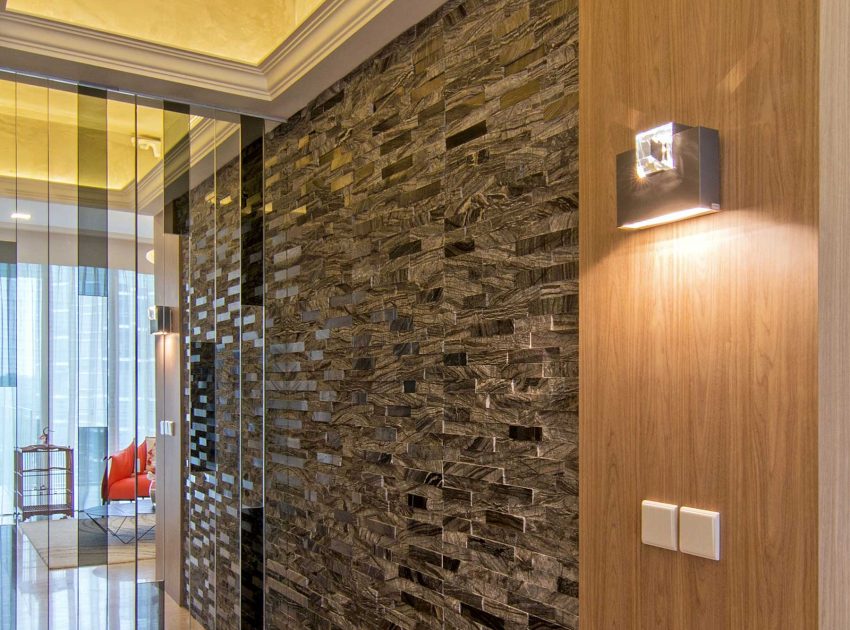 Here: A Small and Stylish Apartment with Exposed Brick Walls in Eixample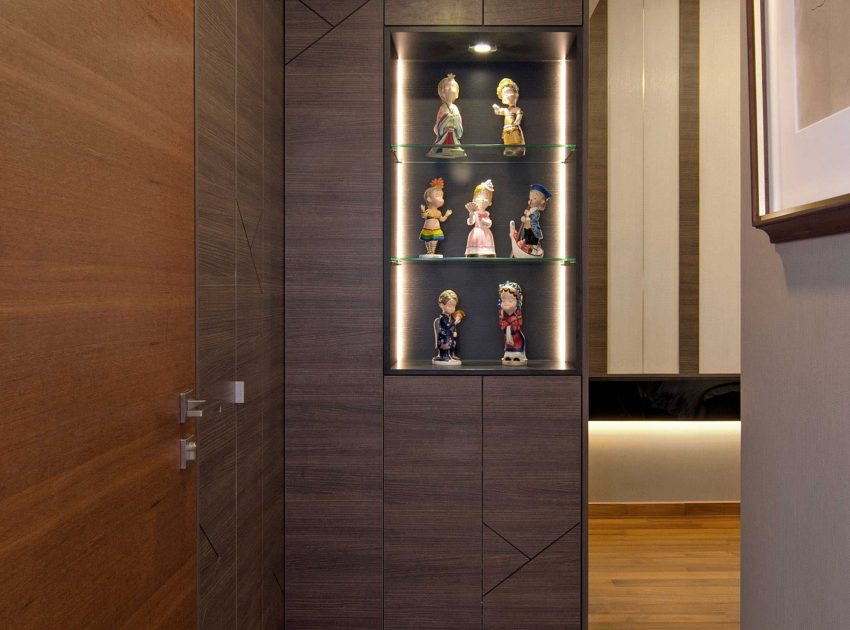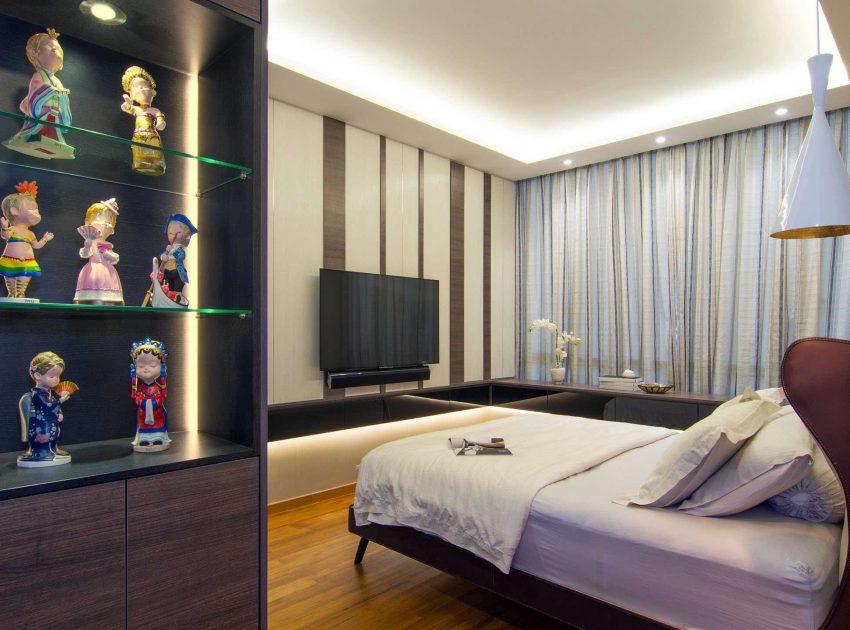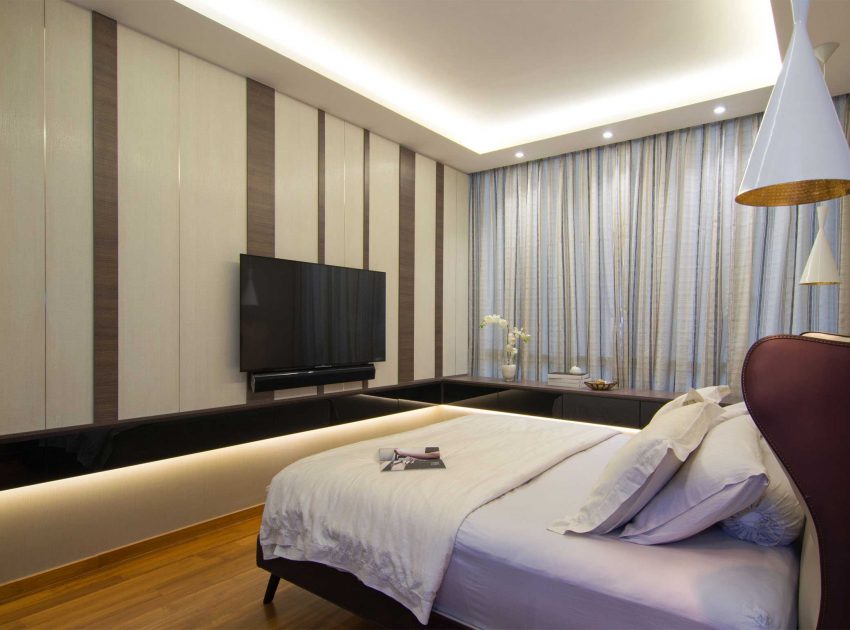 Read also: A Sophisticated Contemporary Home with Cozy and Warm Color Palette in Taichung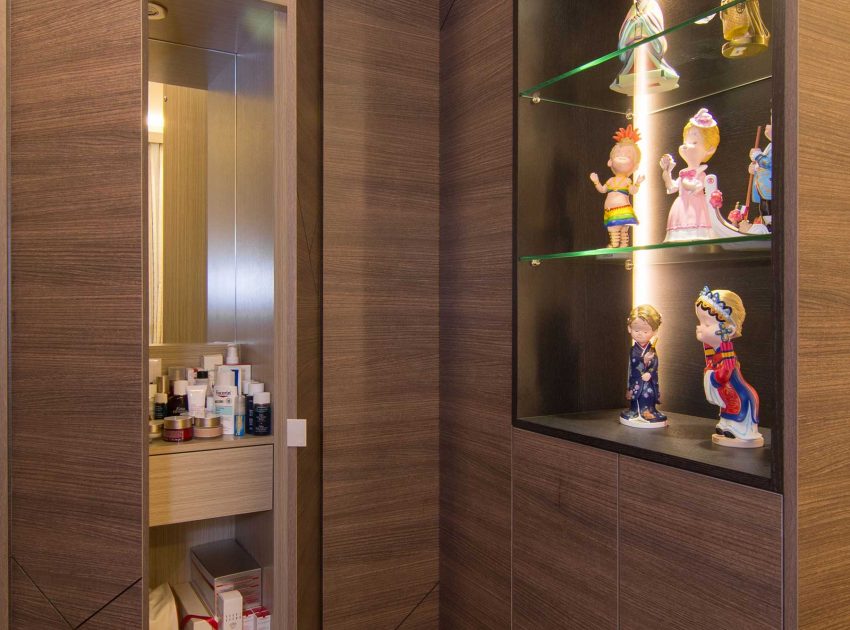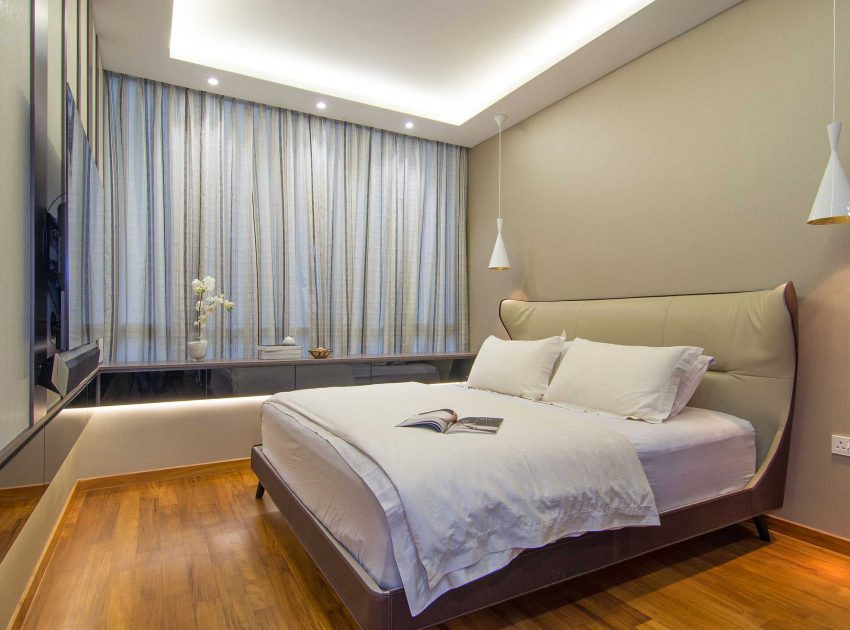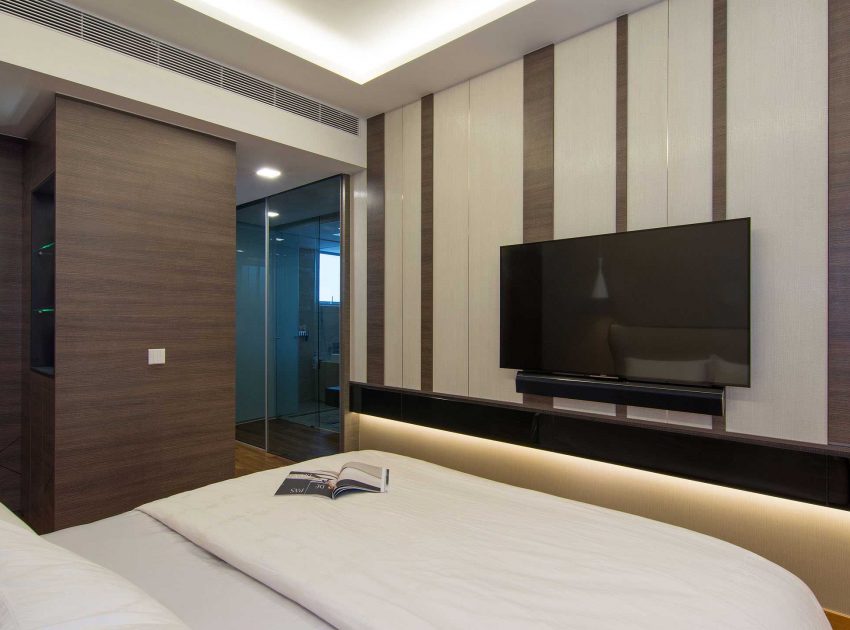 Next: A Warm and Stylish Industrial Home Full of Eclectic Elegance in Toronto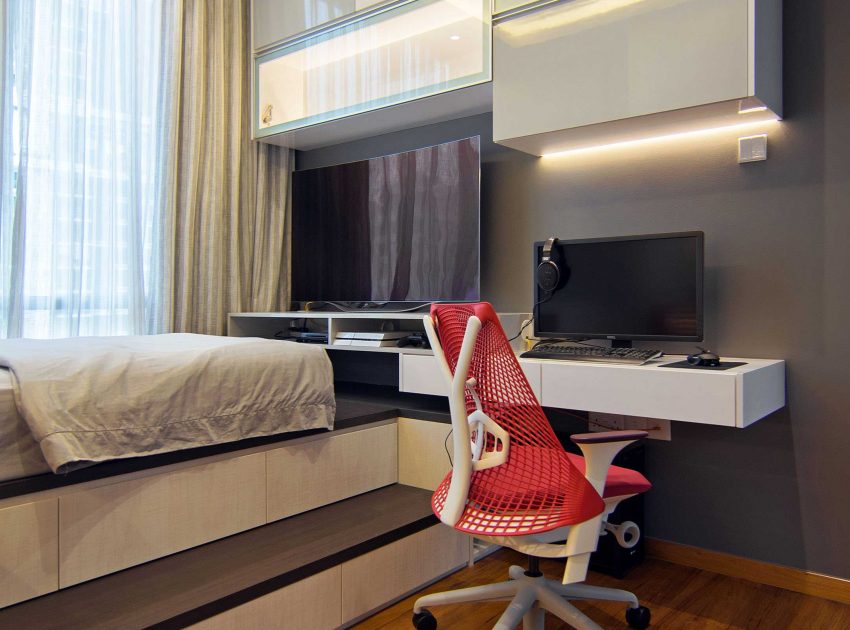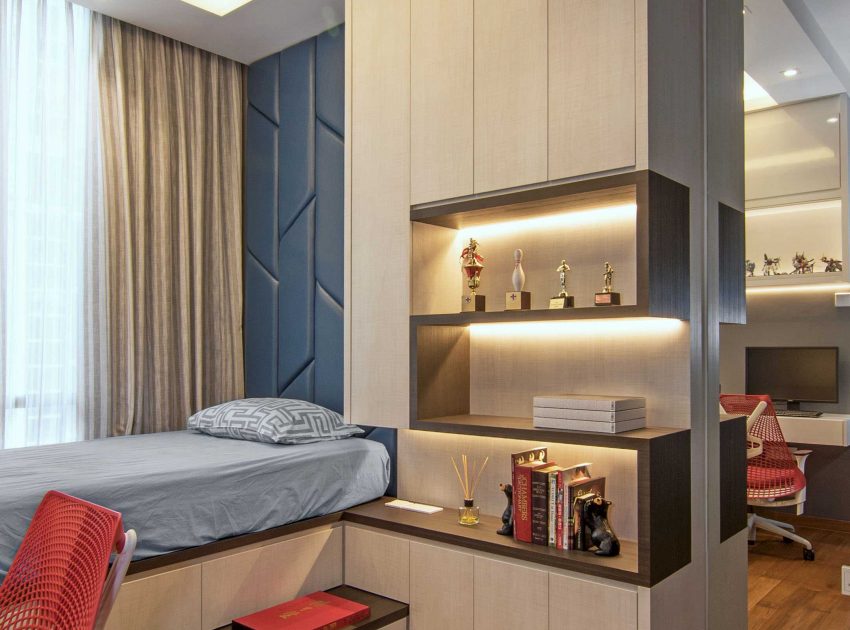 Check out: A Bright and Sophisticated Apartment with Elegant and Functional Interiors in Kiev, Ukraine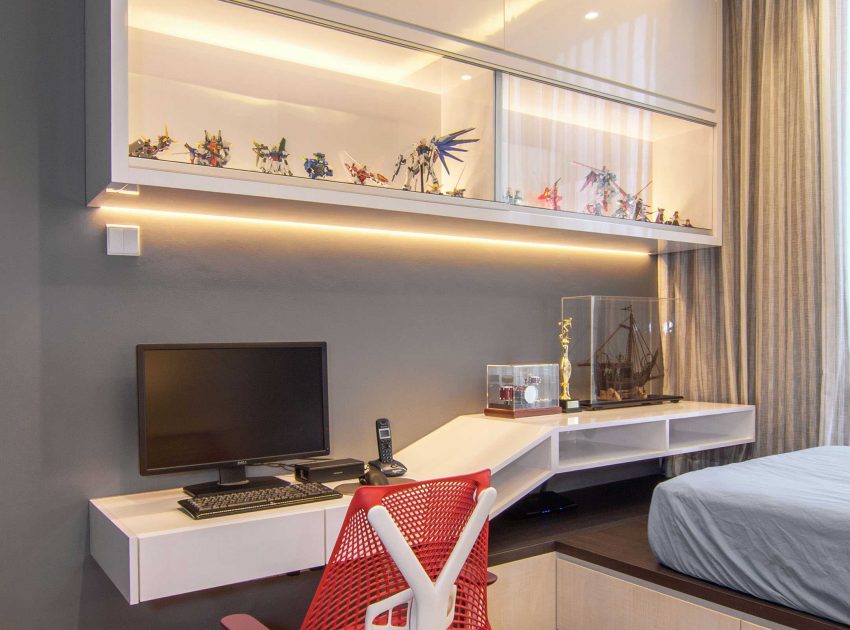 View the complete gallery