AUTOHAUS by Matt Fajkus Architecture
"The Autohaus is a car collectors' garage and residence in central Texas. The design features compact living quarters, expressed as a single mass, floating above an open area for flexible gathering and automobile calibration/display. The second-floor volume is shifted forward to allow for double-height views to the garage space at the back while creating an everyday carport beneath the hovering bedchamber in the front.
The twenty-foot cantilever is made possible by W30x116 steel beams, and a light-filled stairwell provides physical access between the two volumes. Custom-made steel and glass sliding doors open the living space to a large roof terrace surrounded by tree canopies, enabling indoor/outdoor living in an urban setting.
A collaborative design and construction process was key to the project. The Matt Fajkus Architecture team worked with the general contractor, Risinger Homes, to design, fabricate, and install the large custom steel doors and windows. A makeshift steel fabrication and paint shop were temporarily set up inside the partially-built garage during construction.
The doors and windows were built in-house on the ground floor before their installation in its floating living quarters. This process allowed for greater quality control, high-end craftsmanship, full customization, and immediate installation, to produce a structure for a unique function and equally unique living experience."
Photos by: Matt Fajkus Architecture & Charles Davis Smith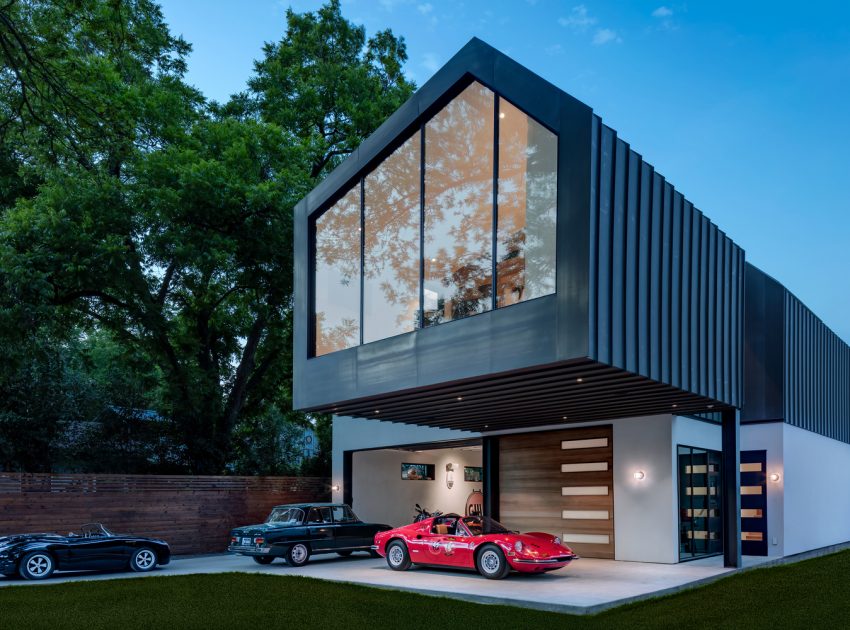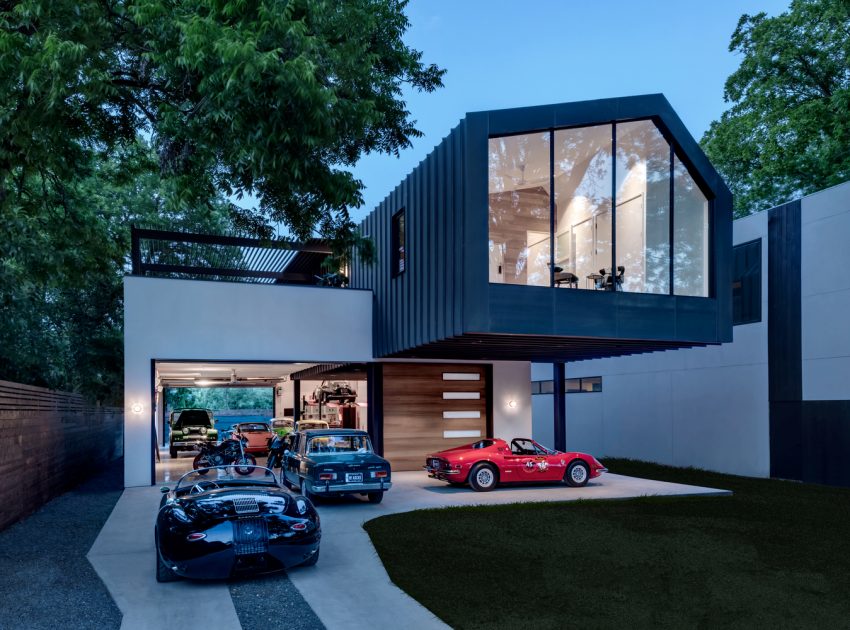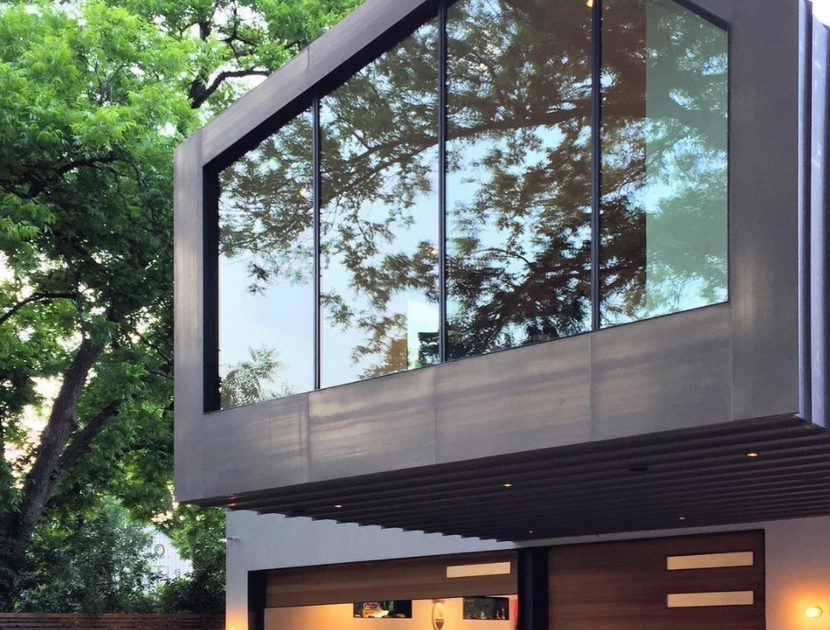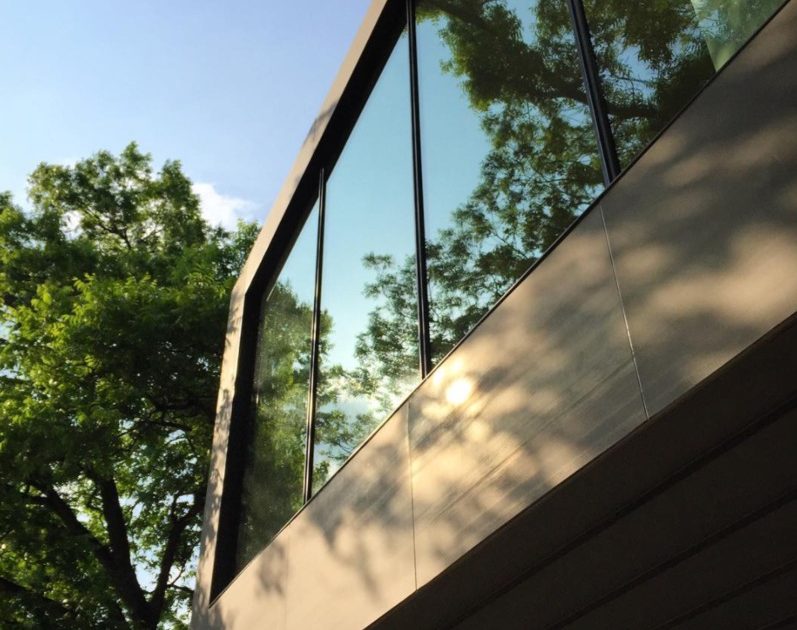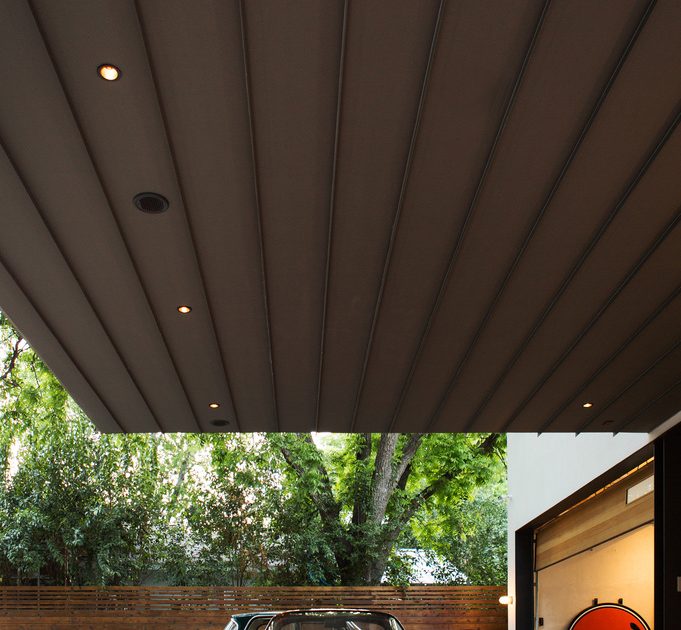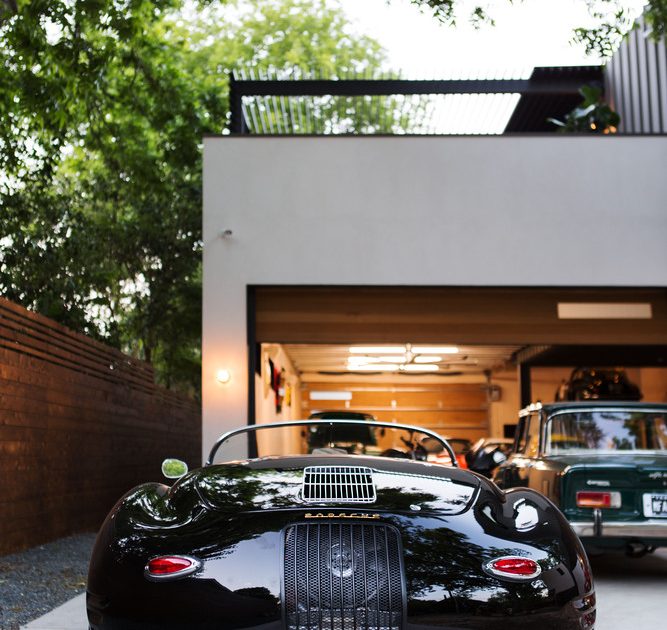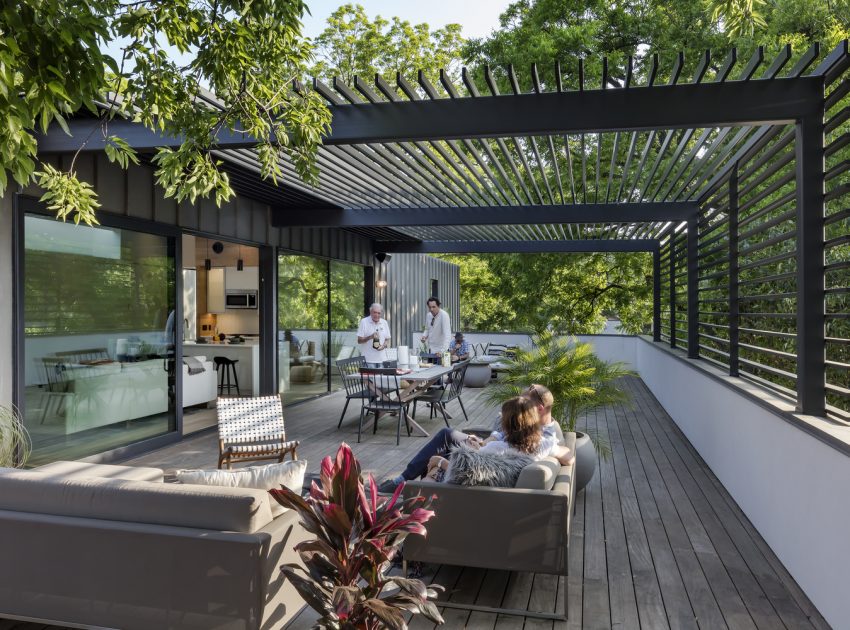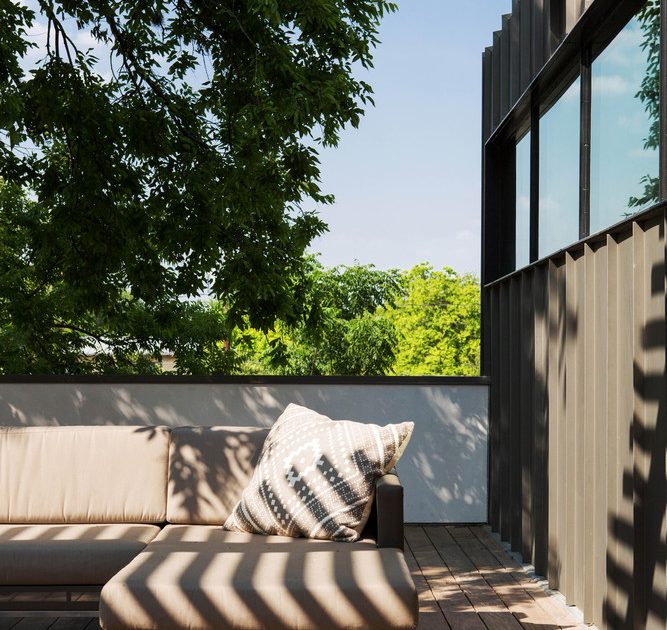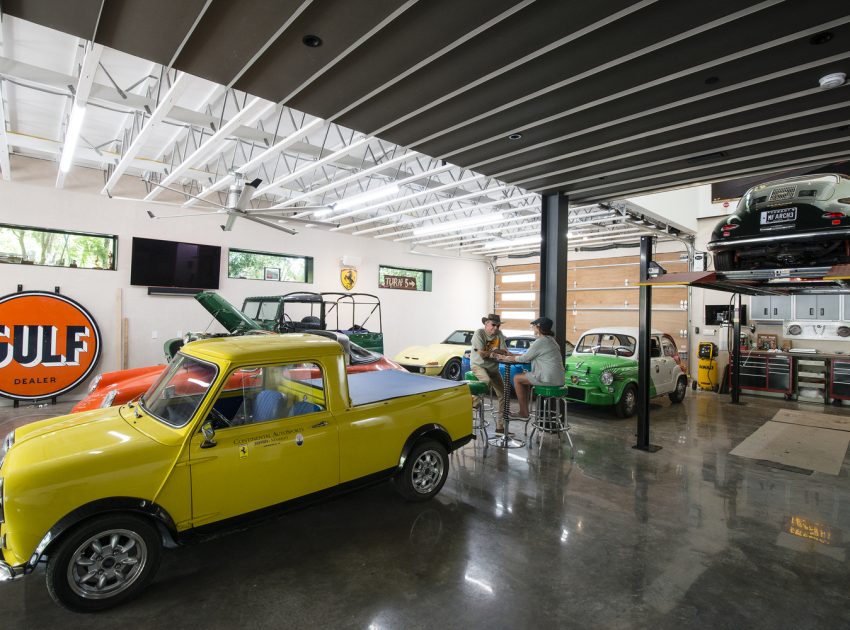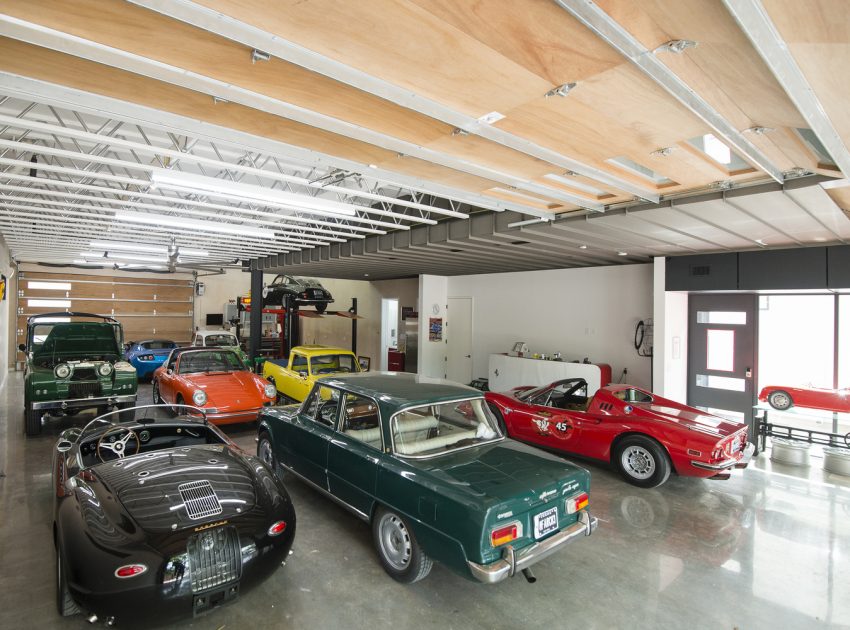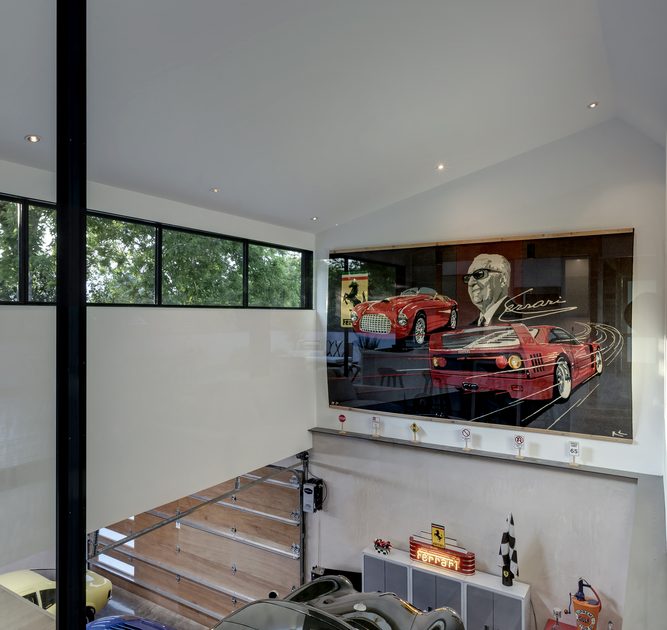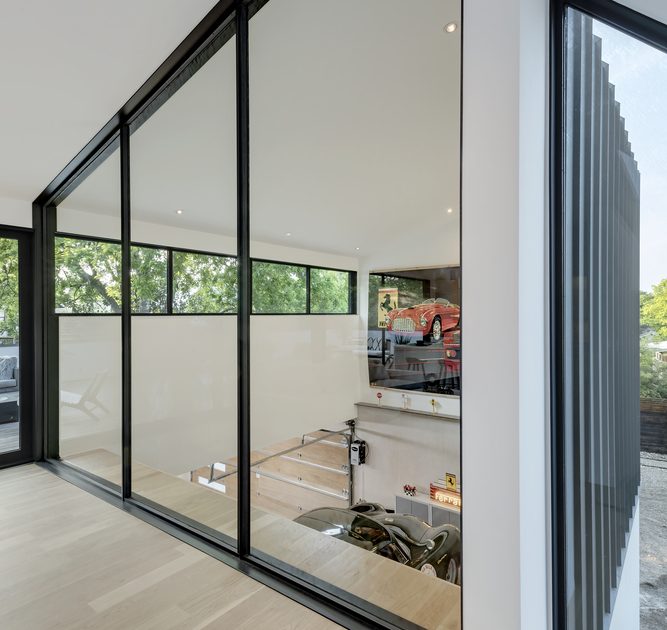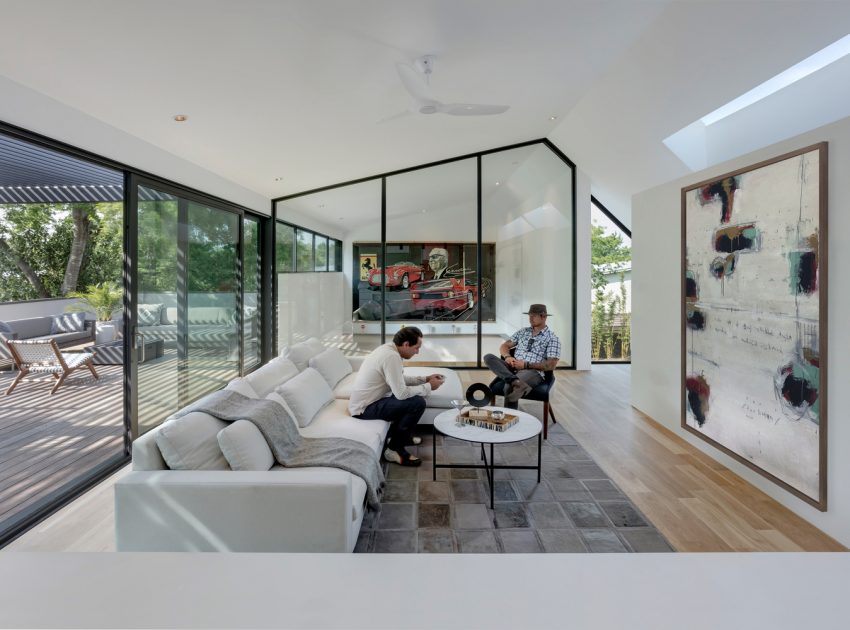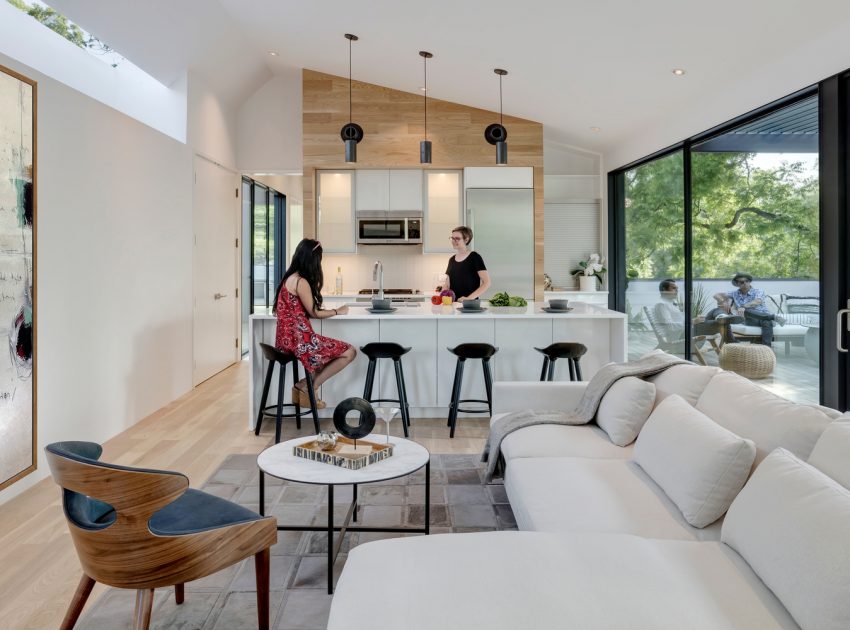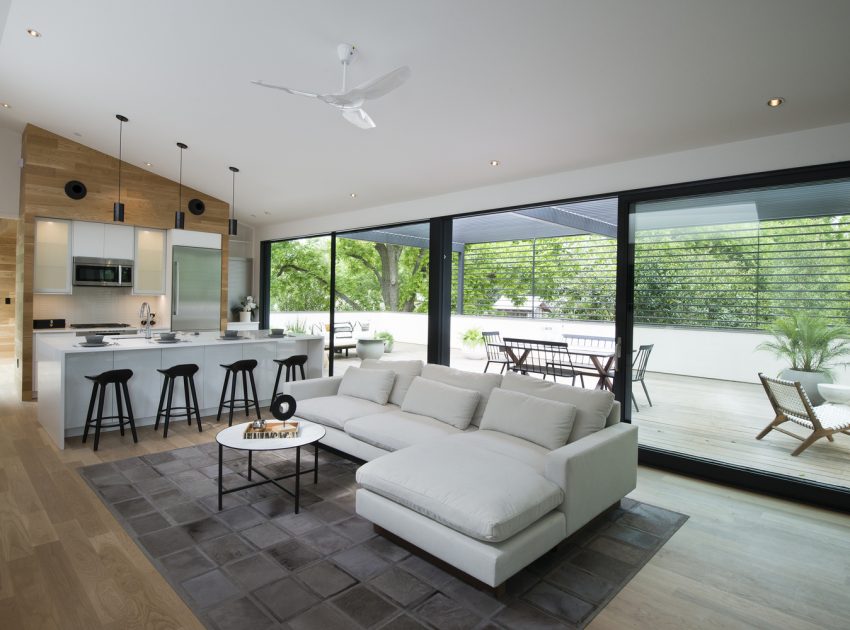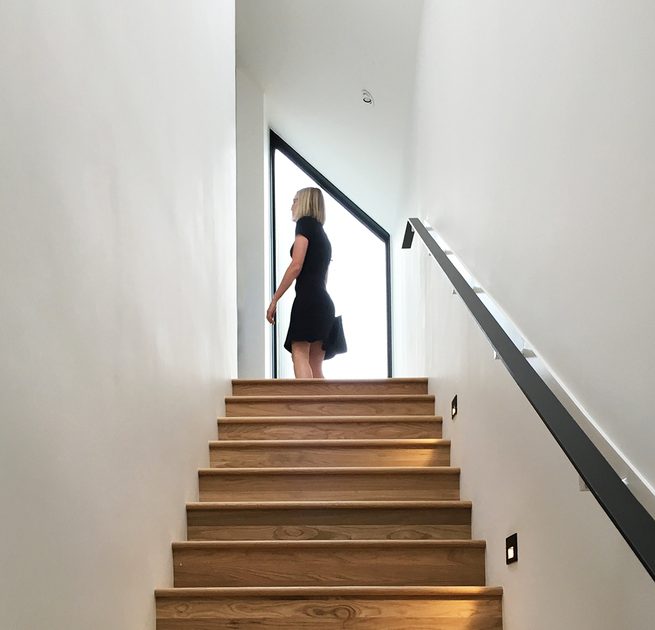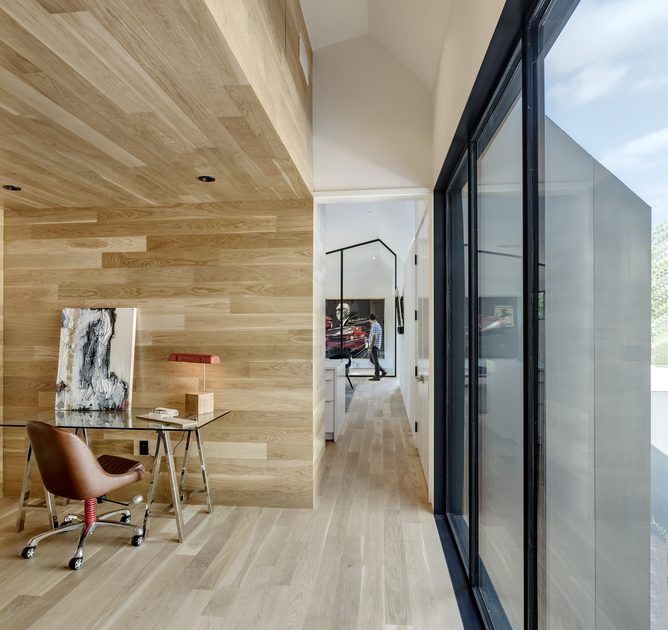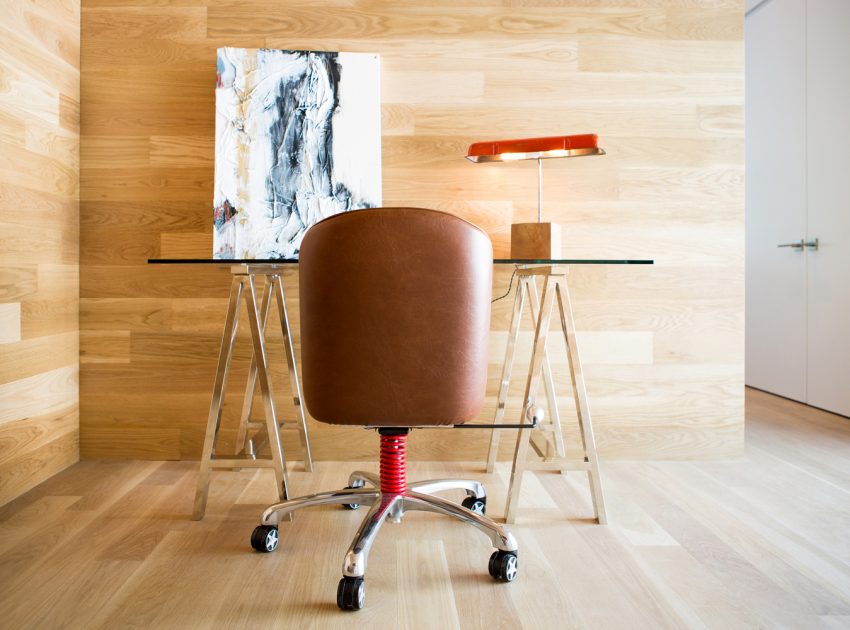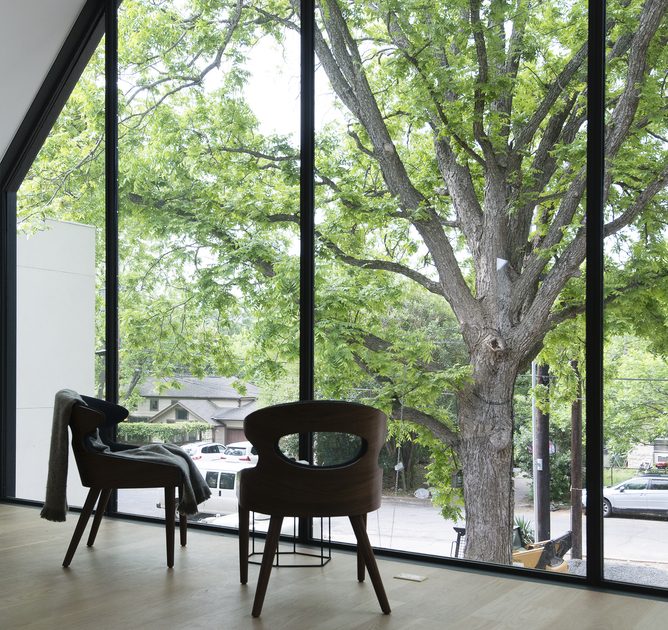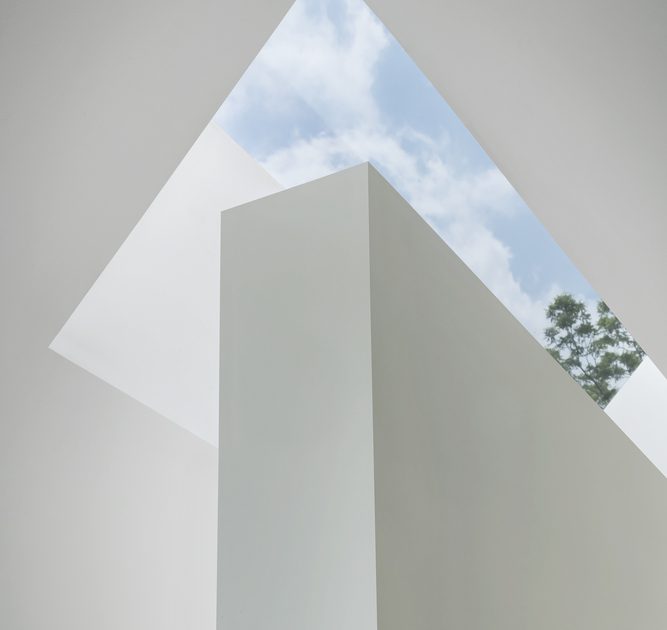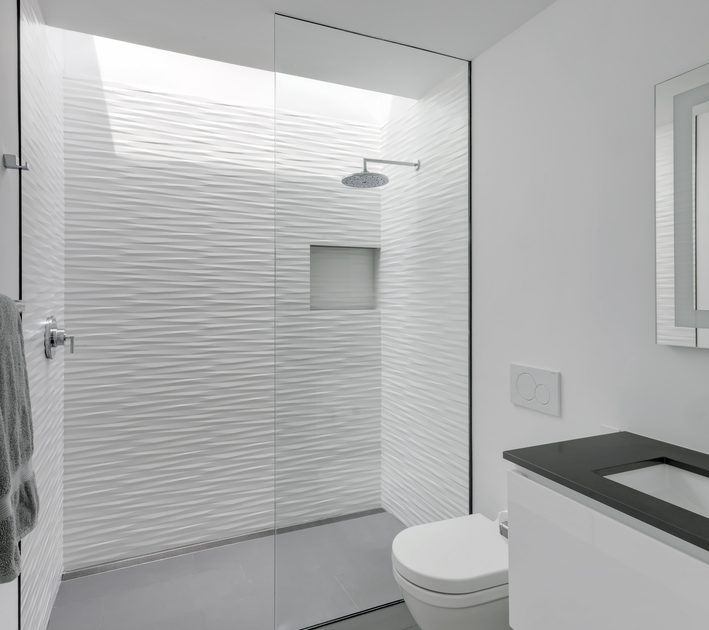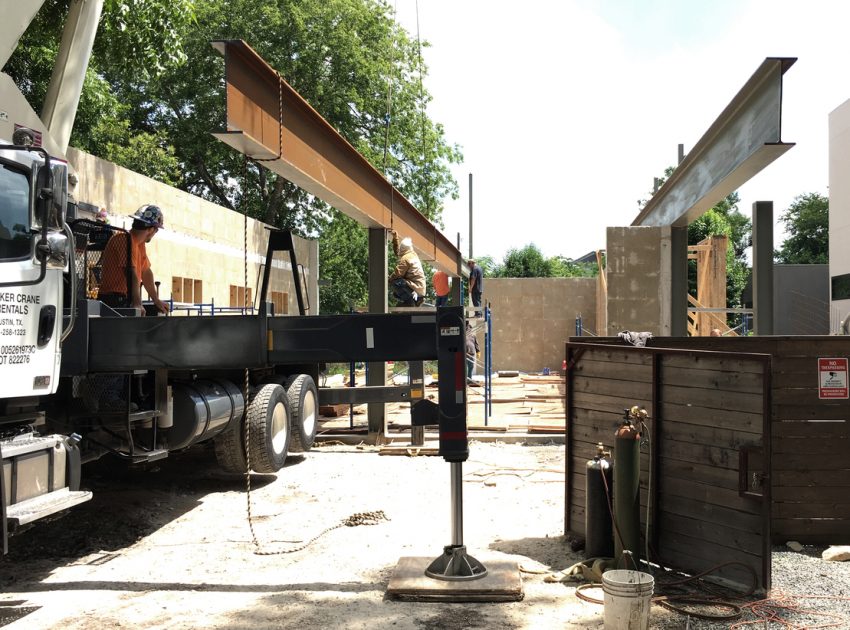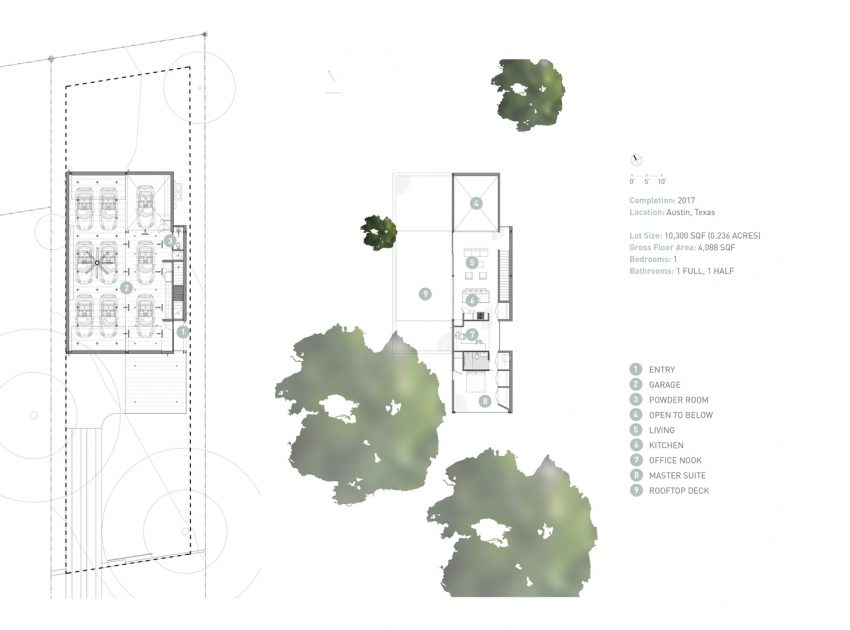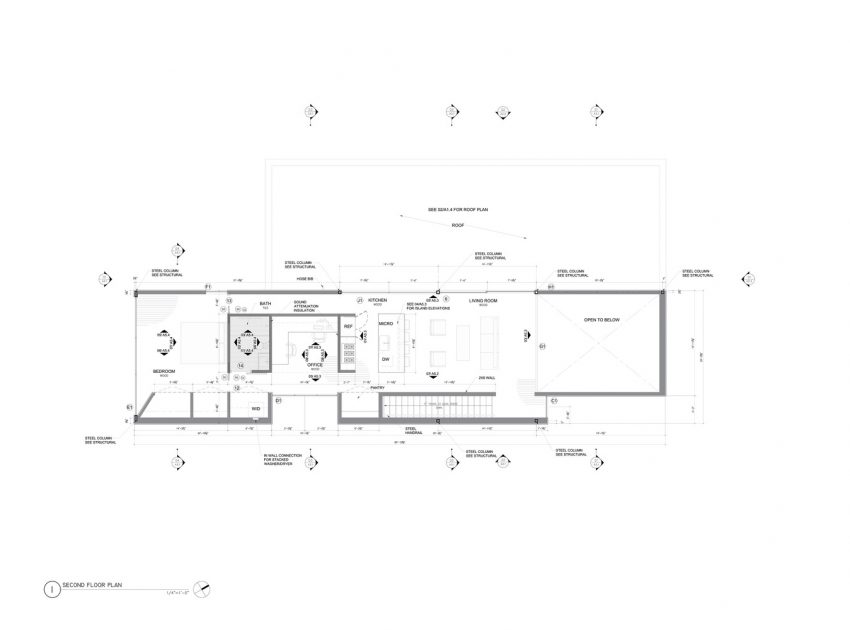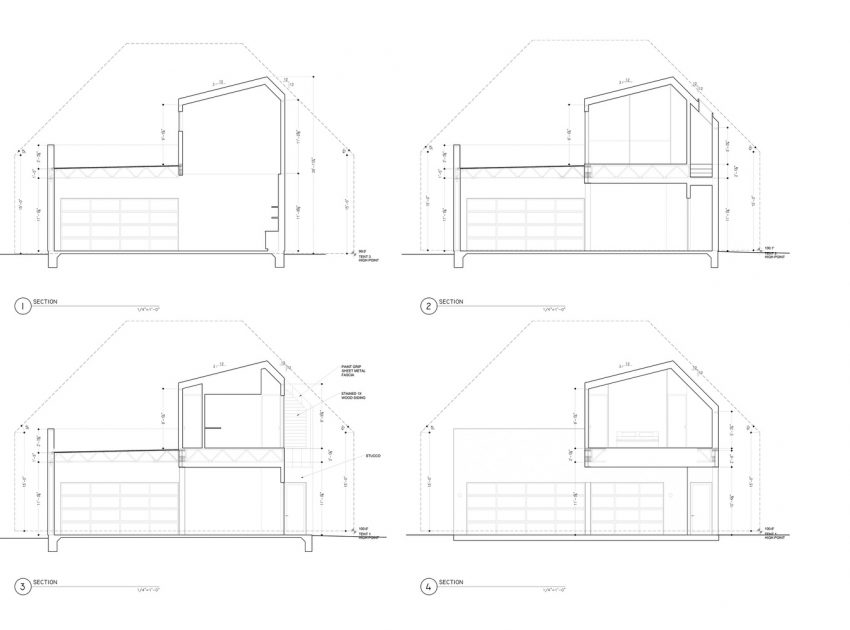 View the complete gallery