Renovation of a Rural Home in Scicli by Viviana Pitrolo & Francesco Puglisi
"Set in the Sicilian countryside near Ragusa, Casa Salina is a nineteenth-century farmhouse converted by architects Viviana Pitrolo and Francesco Puglisi, while Maria Giardina was responsible for the landscaping design. Given the exceptional surroundings, the project was carried out in such a way as to respect the local landscape in terms of materials and building typology.
The building is located in the municipality of Scicli, a town that has been listed as a UNESCO World Heritage Site along with another seven municipalities in the Val di Noto (Caltagirone, Militello in Val di Catania, Catania, Modica, Noto, Palazzolo Acreide and Ragusa). Described as the "Late Baroque Towns of the Val di Noto", they were all rebuilt following the 1693 earthquake in keeping with the late Baroque style of the day.
The house in question is a stone building with small windows (typical of a rural construction in an region exposed to intense summer heat) and a continuous perimeter stone wall. If it were not for the swimming pool, one could imagine stepping straight into a traditional Sicilian "baglio", a farmhouse consisting of one or more buildings in which all the openings face onto the inner courtyard.
The windowless perimeter walls provided defence against thieves and intruders. In keeping with this original typology, the modern-day villa has a large garden, a courtyard with relaxation area, an outdoor dining area and a large saltwater infinity pool which uses saline electrolysis to keep the water crystal clear without the need for chlorine.
There is a strong sense of continuity between the construction materials used inside and outside, with exposed stone visible everywhere. Stepping inside, one cannot fail to be struck by the stark contrast between the spacious living room and the small windows facing onto the internal courtyard. The living area is a brightly lit space with large windows facing onto the exterior and comprises a beautifully furnished sitting room with a fireplace and large sofas, as well as a dining area. The fireplace, a home cinema with a 55″ Curved 4K Smart TV and centralised air conditioning unit are used as intentionally contrasting design elements. The modern and well-equipped open-plan kitchen leads into the living room through a large portal style opening set in the stone wall. In particular, it has a functional peninsula complete with hob and suspended stainless steel hood for cooking as well as a snack counter for breakfast and quick meals. A horizontal strip of decorated tiles serves as a backdrop running between the wall cupboards and the base units.
The wood ceiling has exposed beams supported by joists resting on the stone masonry, while the stone effect floor consists of Biarritz tiles from Cir in a natural grey colour installed in a random pattern. The ground floor also has a shared bathroom and a laundry area, as well as two of the four double bedrooms. Named after famous salt pans, the bedrooms are located on both floors. The two ground-floor bedrooms are called Tavira and Paceco and both have a walk-in closet and private bathroom. The floors are covered with distinctive hexagonal tiles from the Riabita il Cotto series by CIR, chosen in colours white and black/grey, while the shower walls are clad with mix&match effect tiles with a combination of decorations, also from CIR. The other two bedrooms, called Guerande and Alaea, are located on the upper floor and likewise both have private bathrooms. Guerande features a relaxation area with Victorian bathtub set behind a partition wall with a window facing onto the bedroom area, while Alaea has a glass shower stall located in the bedroom itself. There is a predominance of wood with an exposed beam ceiling and large floor planks."
Photos courtesy of Viviana Pitrolo & Francesco Puglisi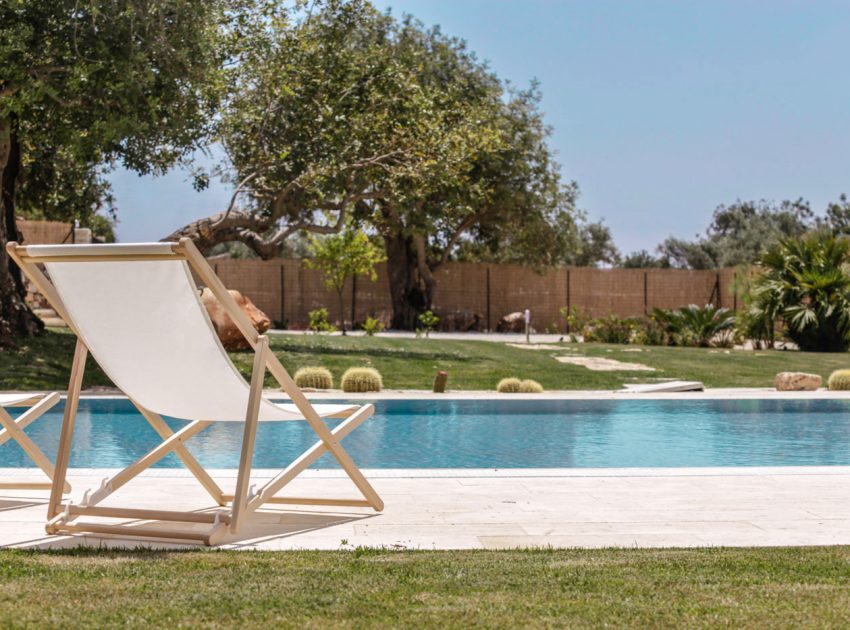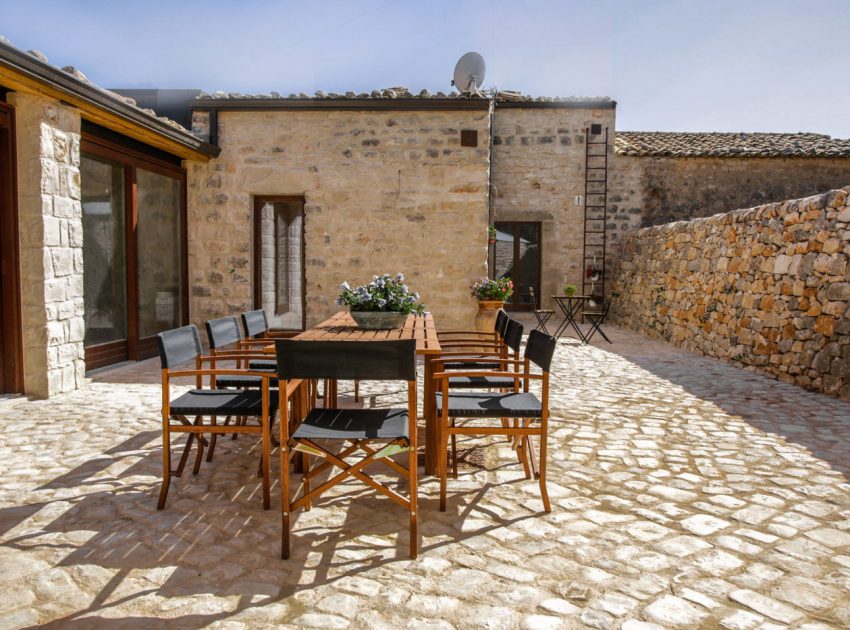 View more: A Bright and Beautiful Modern House From Glass, Wood and Concrete in Guadalajara, México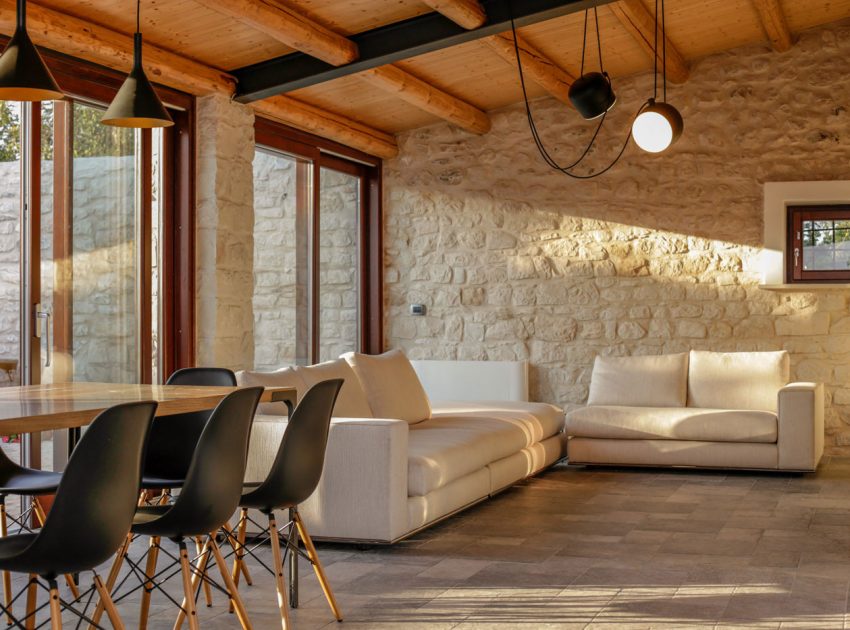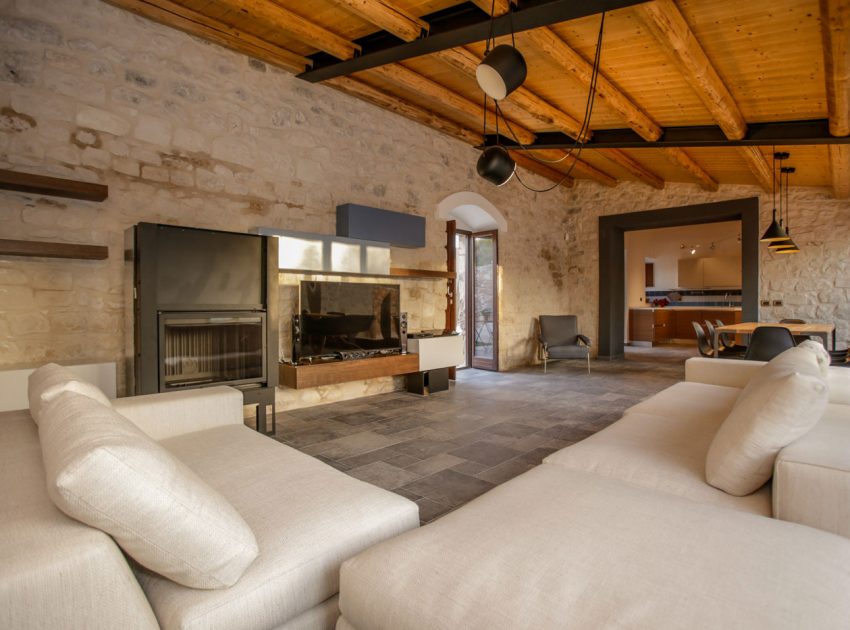 Related: A House with Strict Geometry on Facades with Arrhythmic Columns in the Suburbs of Kiev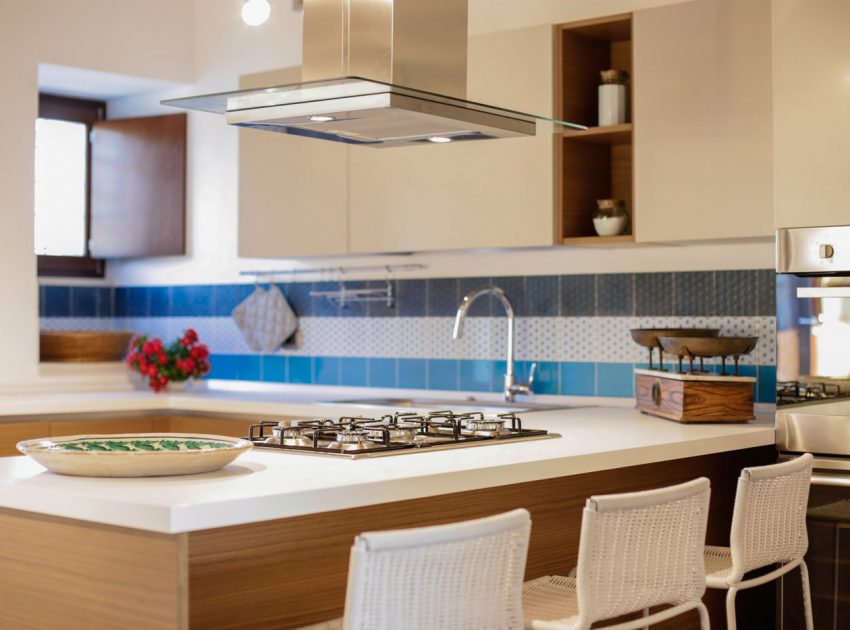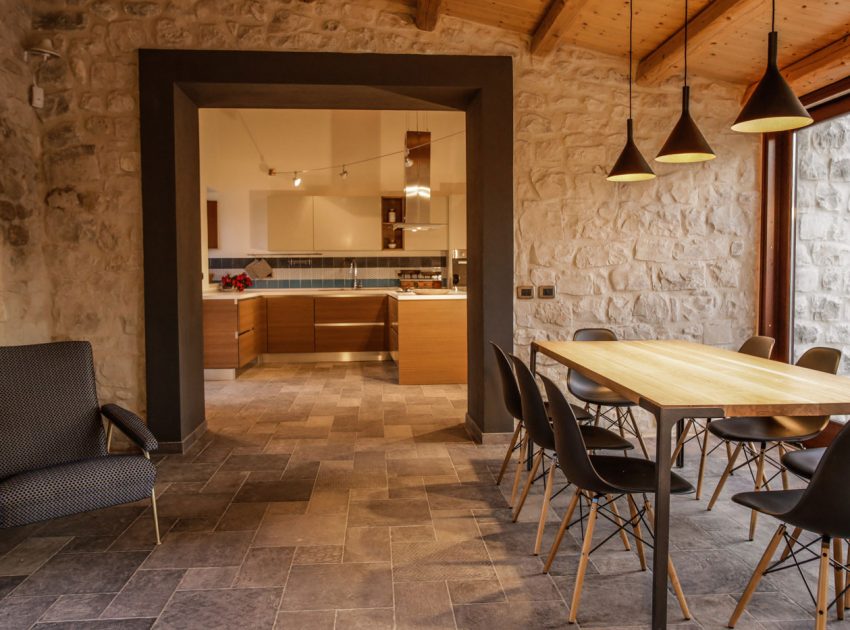 Here: An Elegant Contemporary Home with Playful Interiors in Jeollabuk-do, South Korea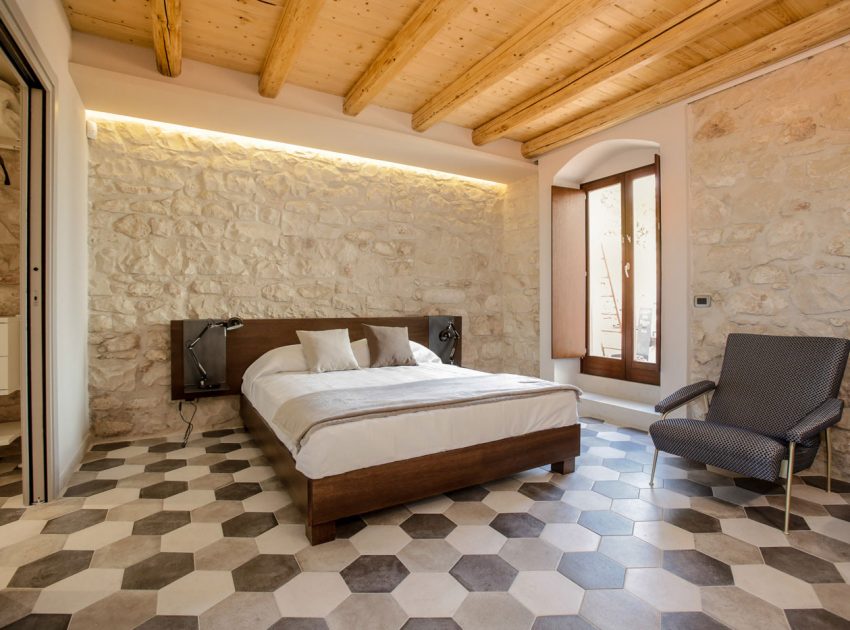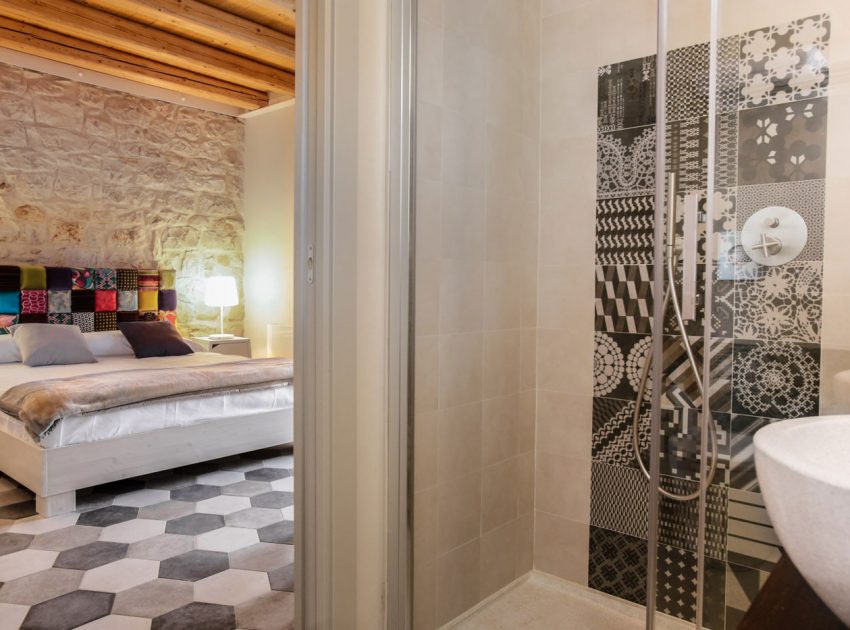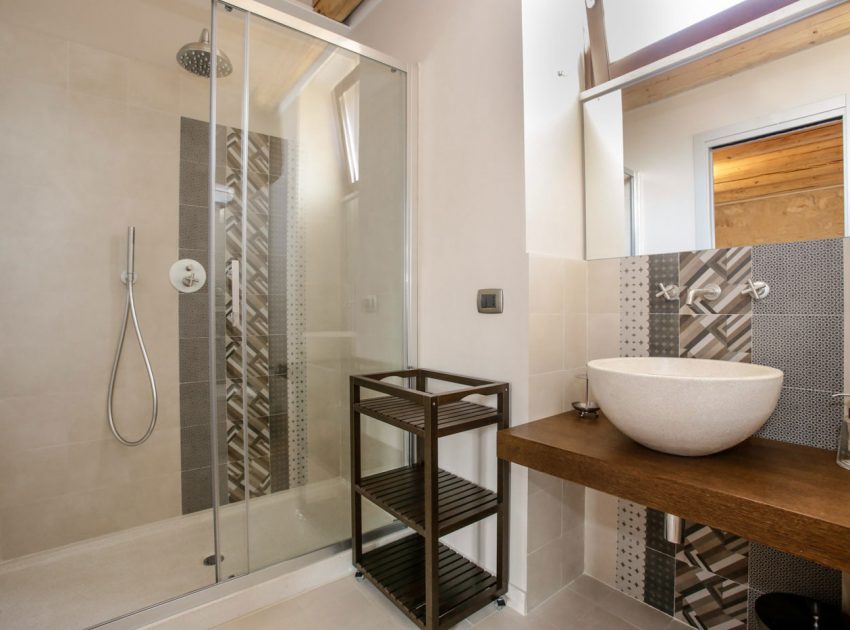 Read also: A Stunning and Luminous Home with Roof Garden and Ocean Views in Cottesloe Beach
View the complete gallery