Casa Boucquillon by Michel Boucquillon & Donia Maaoui
"This extraordinary house is located in the first hills around Lucca. This is the place where Michel Boucquillon and Donia Maaoui, both architects, designers and artists, live and work. This dream place is a laboratory, a place for experimentation and meditation.
The panorama of this place is exceptional, we perceive the whole city of Lucca and its walls. The property consists of 10 hectares of olive groves and woods located on the first hill around Lucca: the south hill, 200 meters above the city, just 10 minutes away. The villa, the swimming pool and the dependence are real jewels of contemporary architecture and technology nestled in the Tuscan hills.
Architecture, furniture, lamps, sculptures, almost everything was conceived, designed and made to measure for the villa by their owners.
Both buildings cling to a hill of white marble, white like Carrara marble, that is nearby. The architecture is very bright, all in transparency. And designed in total harmony with nature, which is omnipresent. Architecture opens up to the point that one seems to be outside while being inside. Another feature, the iron shutters that shade in summer and capture the deep light in winter.
Interior
The interior is organized around a spectacular staircase designed like a long dress. The white marble fortress enters the house and appears on all three floors.
The Hydraulic roof
The two wings of the roof of the villa can be opened by 30°, like the wings of a butterfly. The two sides for a total of 110m2 open with 6 hydraulic pistons. The system has been patented. This is the first house in the world where the whole roof opens like this. This allows natural ventilation to cool the house and causes a unique magic, that of being able to sleep under the stars while being at home.
Ecological architecture
The villa has been awarded one of the greenest houses in Italy by the television channel "National Geographic" in its show "Greenest houses in Italy" visit: http://natgeotv.nationalgeographic.it/le-case-piu-verdi – Italy.
The pool
The infinity pool with whirlpool has an area of ​​70m2, is 27 m long and has a depth of 1.20 m. It includes a 16 m long swimming area and a larger play area. At any point in the pool and from its terrace you can enjoy a unique view of the city of Lucca Design Wokshop."
Photos courtesy of Michel Boucquillon & Donia Maaoui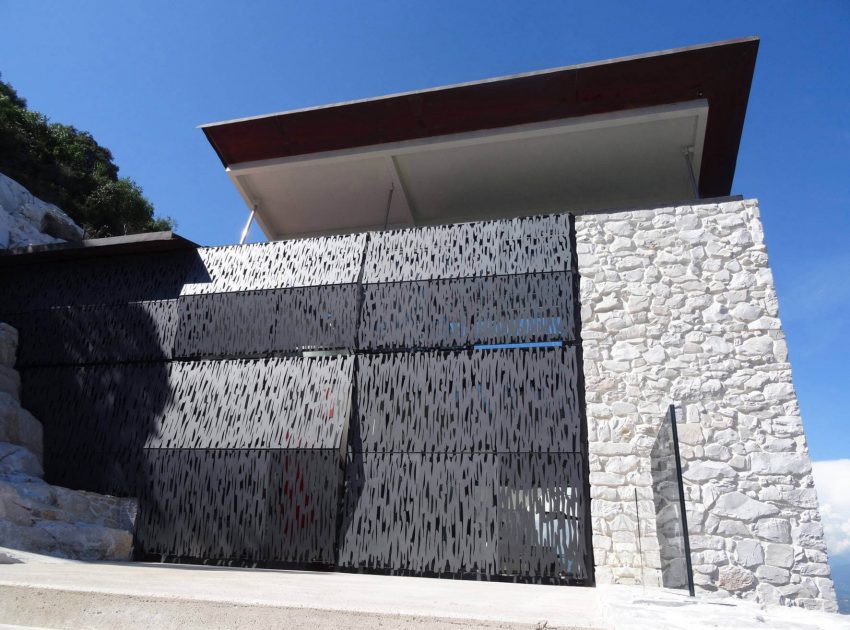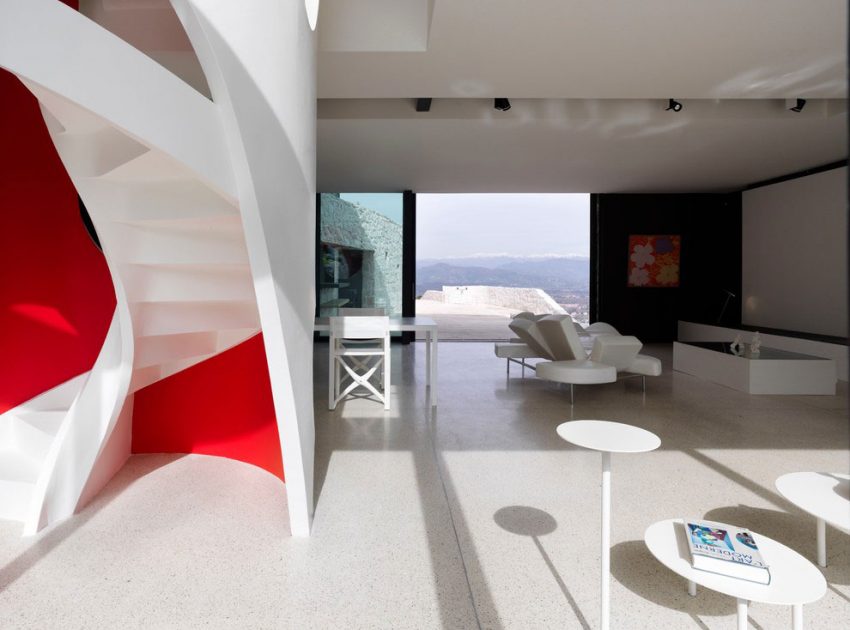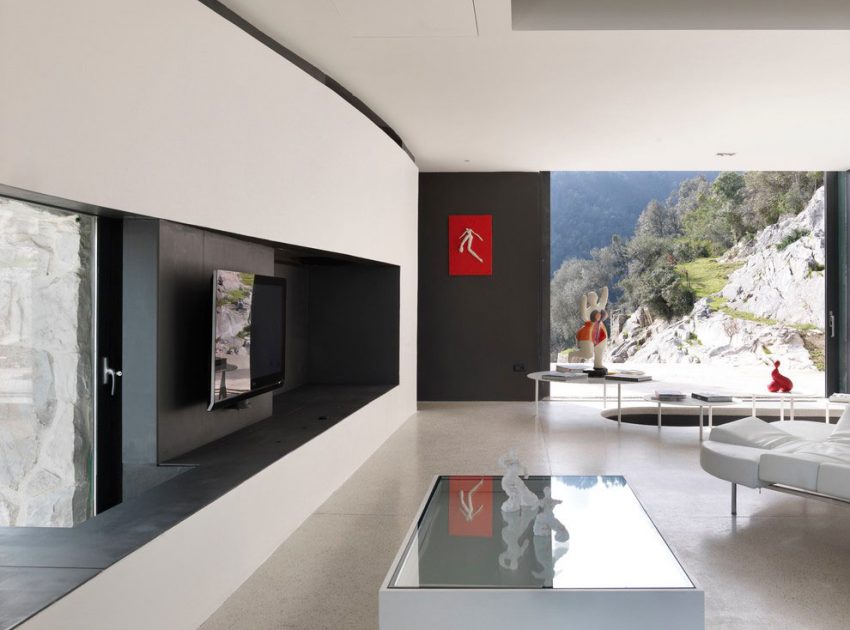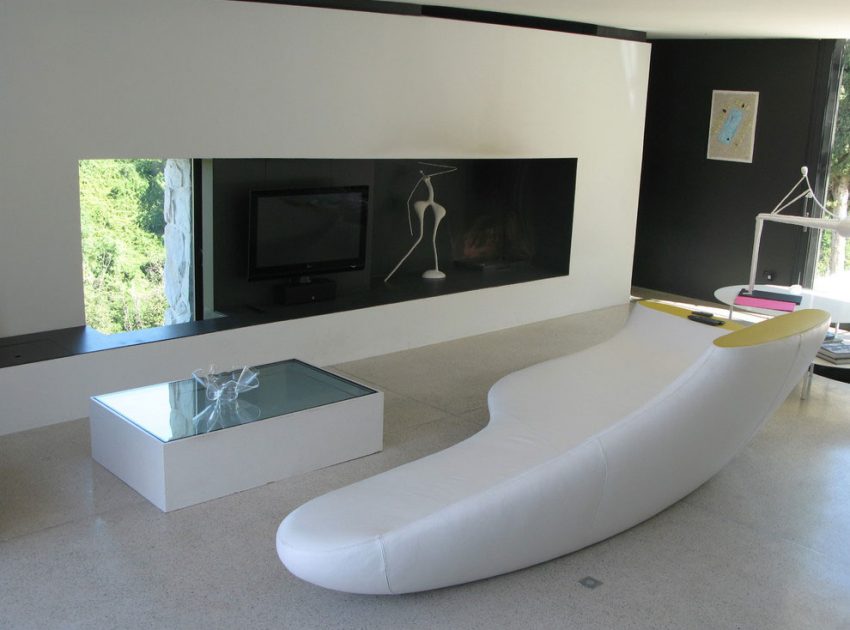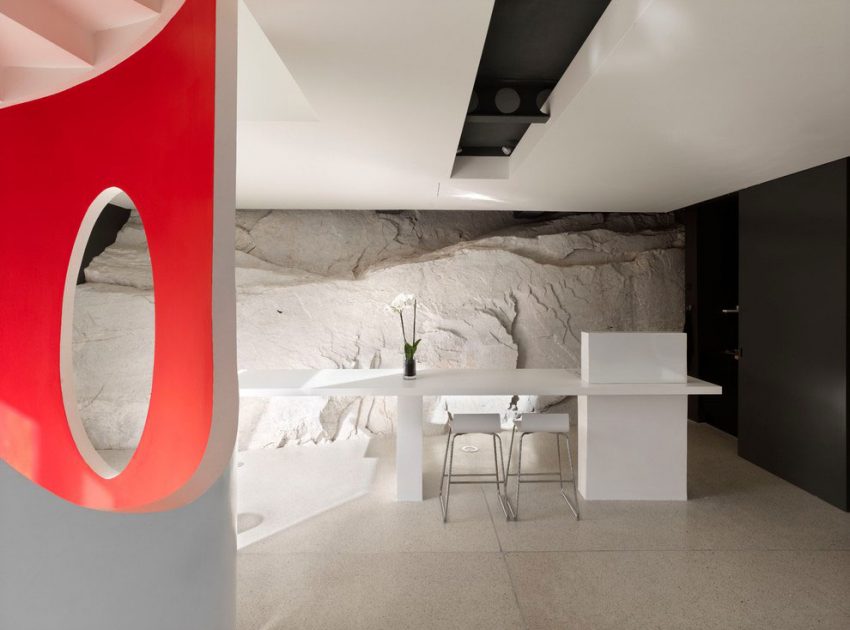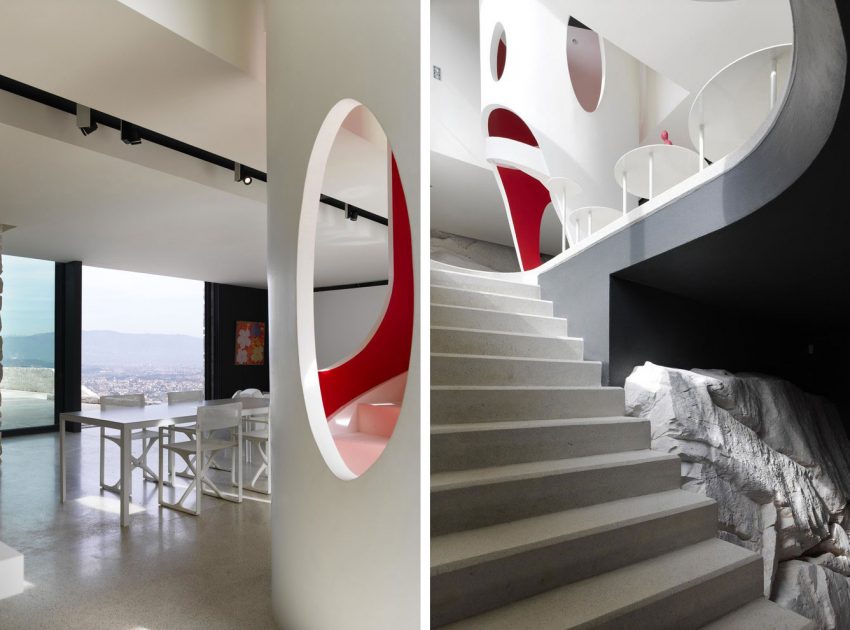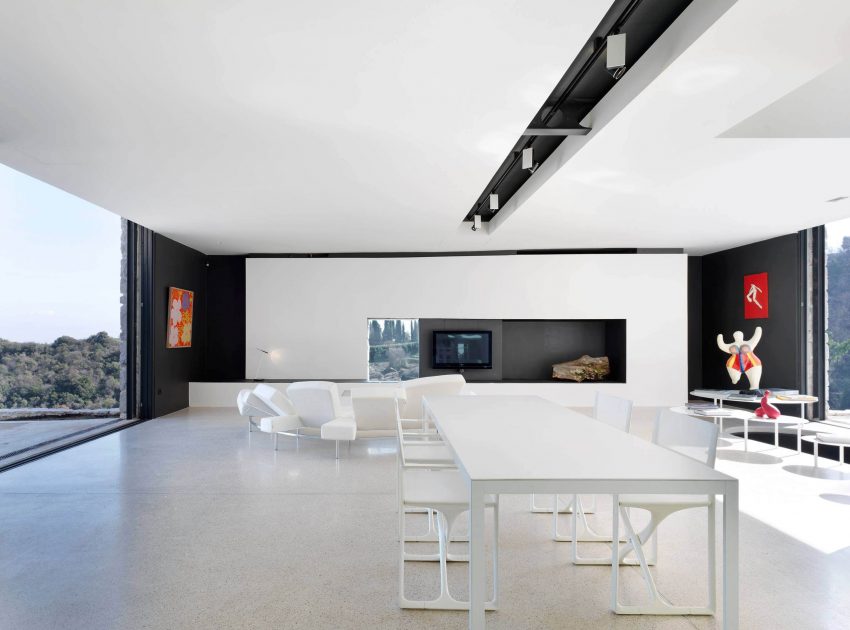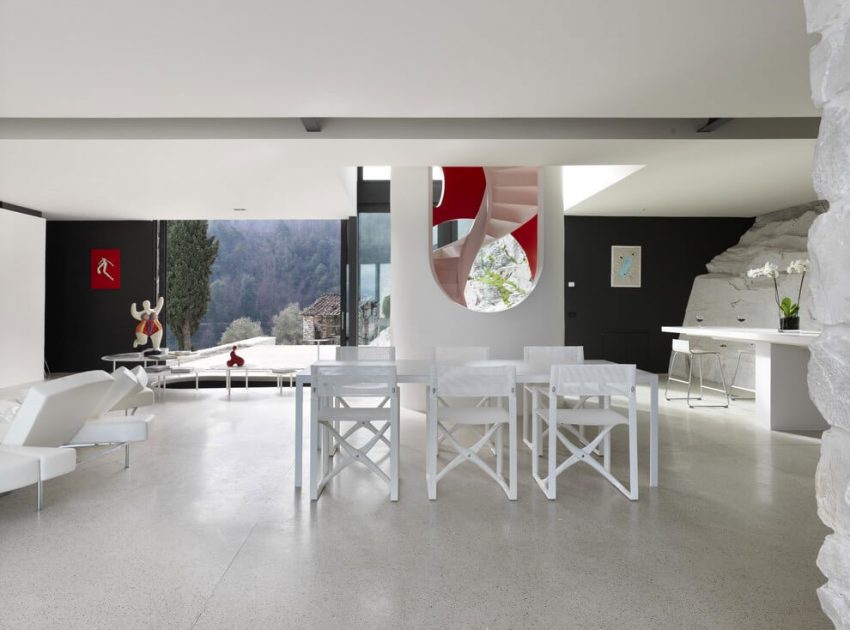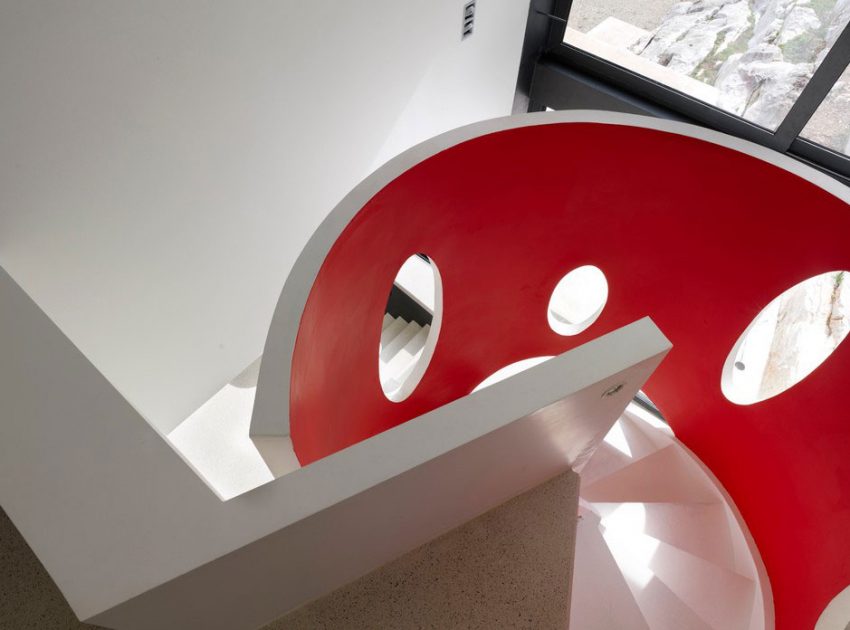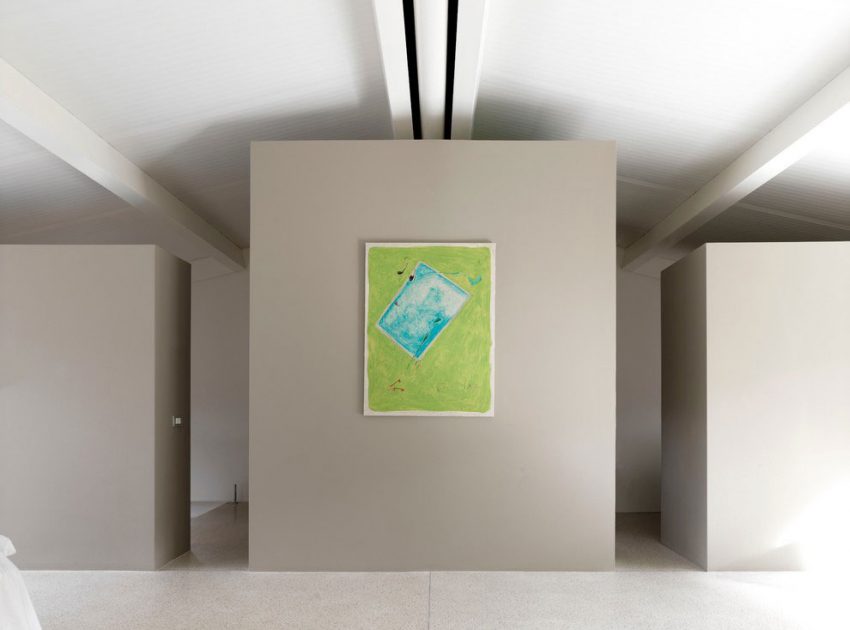 View the complete gallery