Under the Roof House by Emerge Architects & Associates
The goal of the house is to provide a sustainable solution in terms of construction methods and lifestyle.
The site locates in a mountain area in northern Taiwan; the social issues of this area are labor shortage and an aging society. Thus we design the Steel frame instead of RC structure which is labor-consuming and not eco-friendly.
For the aged dweller, instead of closed walls, we create an open, fluid living space and balconies., it will provide opportunities to be in touch with nature.
The house integrates into the local landscape and keeps the maximum arable land, and the dweller can grow vegetables for themselves and have a self-sufficient life.
The house generates an open, continuous living environment topped by a series of four distinctive gable roofs; the design draws from the archetype image of a home, reinterpreting familiar residential forms and volumes. The multiple peaks of the roofing serve as a reference to the nearby mountains, thus helping the dwelling integrate into the local landscape.
Under the roof, the layout is arranged order by order, and it is also an open, continuous, and fluid living space. The openings are faced to the mountains to feel nature from every corner of the house.
A space of sunken sofa and a mountain-shape bookshelf extending to the roof in the living room are eye-catching. To seat in the sofa and look outside following the large eaves, the mountain scenery varies with seasons.
The dining area is defined by reverse-mountain-shaped lights. The activity is also extended to the semi-outdoor space with a pizza stove oven. Finally, the large continuous roof looks light by extending the ceiling from inside to outside and separating the column from wall, also by diminishing the joint of the column and roof.
The House Design Project Information:
Project Name: Under the Roof House
Location: Taiwan
Project Year: 2020
Type: Contemporary House
Designed by: Emerge Architects & Associates
Photos courtesy of Emerge Architects & Associates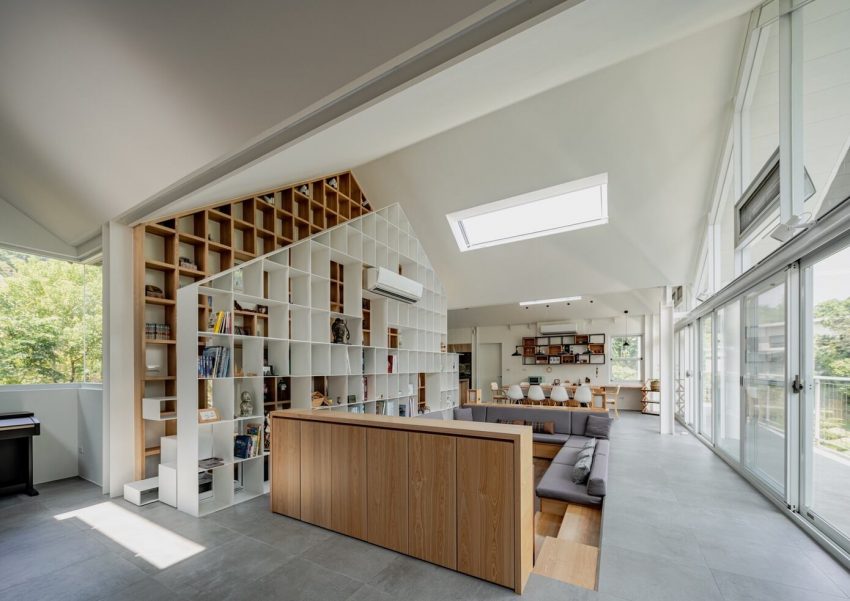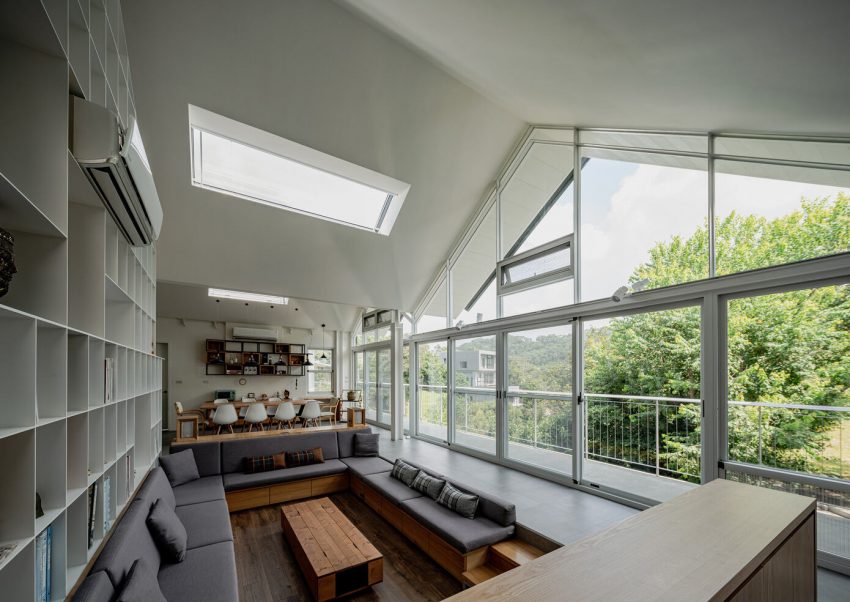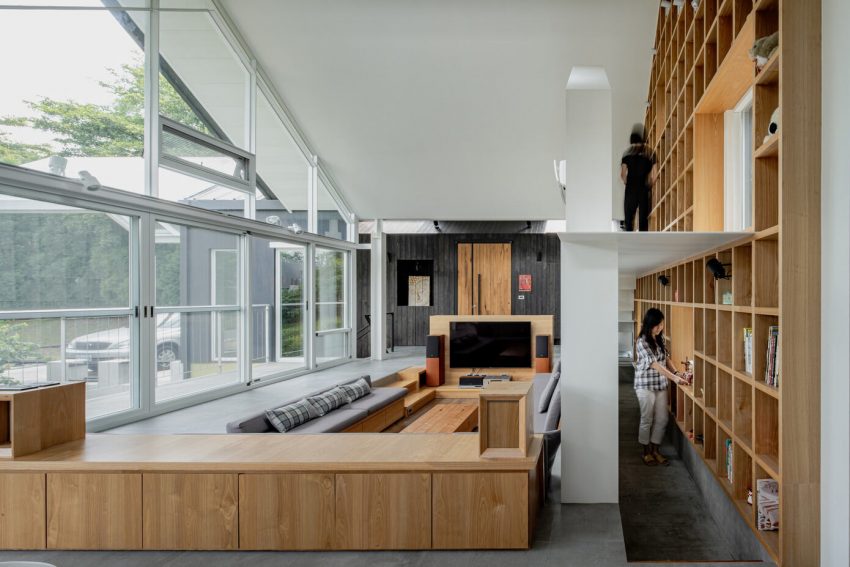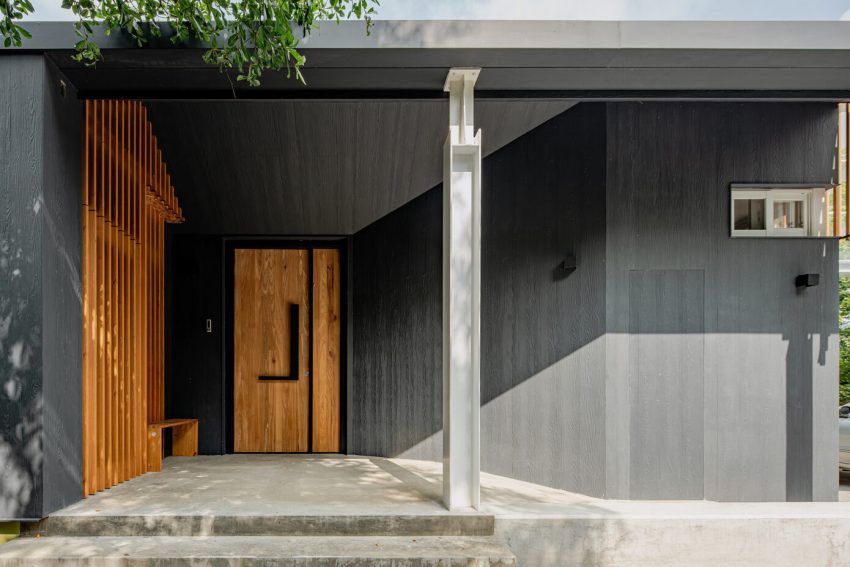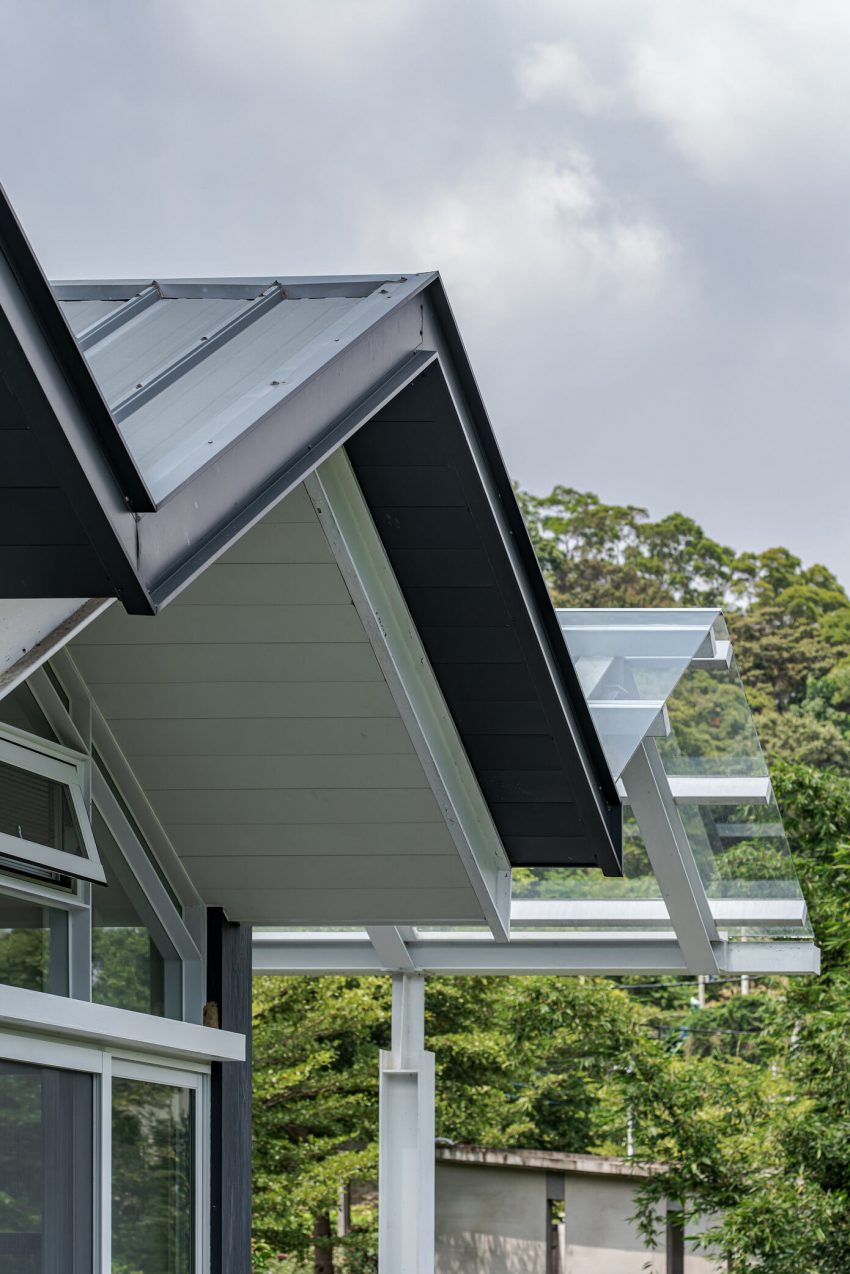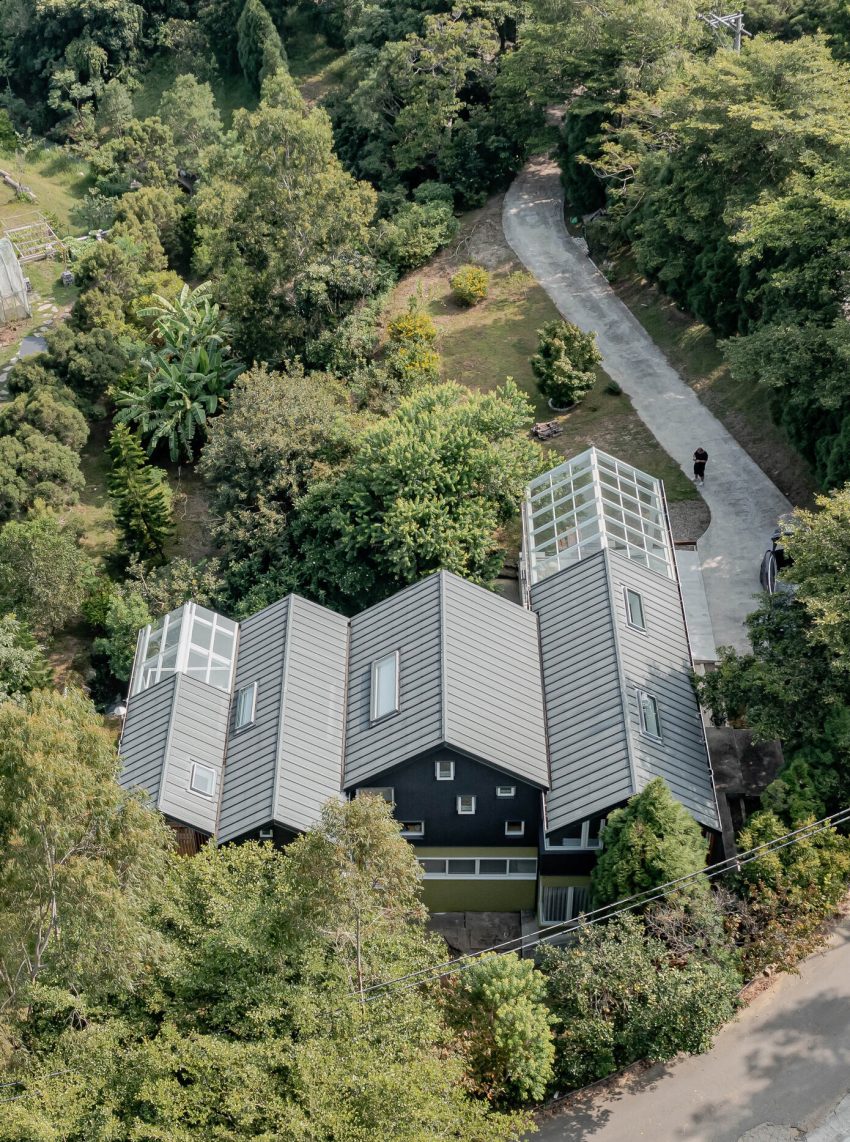 View the complete gallery