First Avenue Apartment by Mojo Stumer
"This 7,000 square foot apartment on the Upper East Side is a project that represents true elegance and extensive high-end detailing but with a totally contemporary philosophy. The same atmosphere of a classically traditional apartment is expressed here from the viewpoint of Mojo Stumer's modernism.
This sprawling apartment, which started out with a combination of two 2,300 square foot apartments, is now the grouping of three apartments. We designed a smooth transition from each apartment by having a main gallery to join them together. The southeast facing apartment also has the option of being closed off and used as a guesthouse, as it contains its own full kitchen.
The apartment is on the 82nd floor in a building with 10 foot high existing curtain wall provides our client with spectacular views of the city. It is a combination of a truly rich material palette of macassar ebony, stainless steel, high gloss lacquers, pure white stone flooring combined with dark marble trim and walnut insets.
Mojo Stumer created a sophisticated interior with our material and furniture selections and, of course, the belief in modern design which helped to accomplish our goal."
Photos by: Mojo Stumer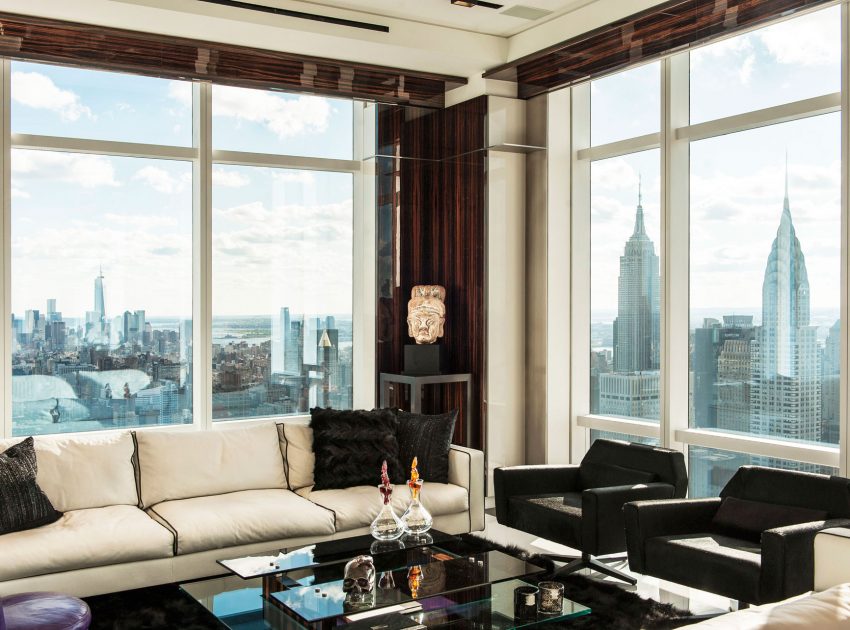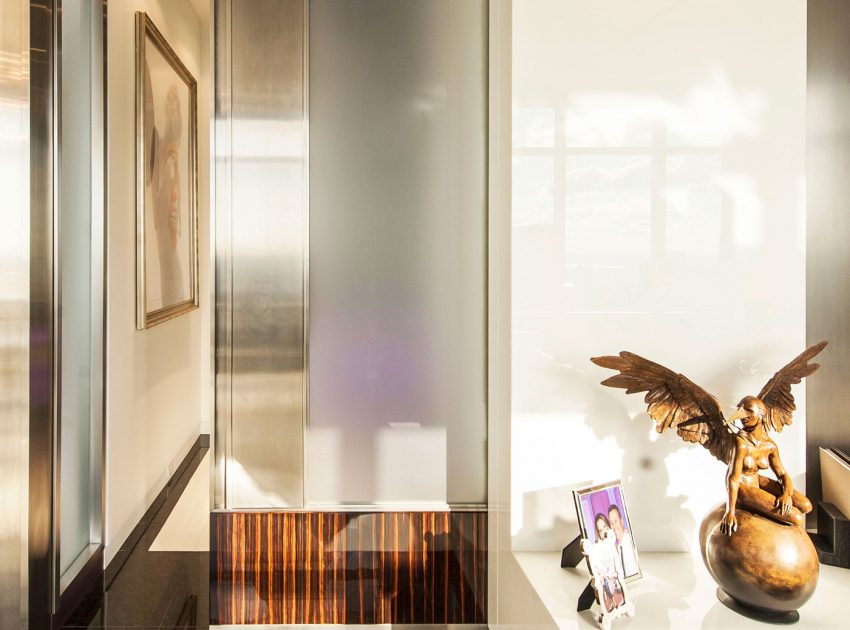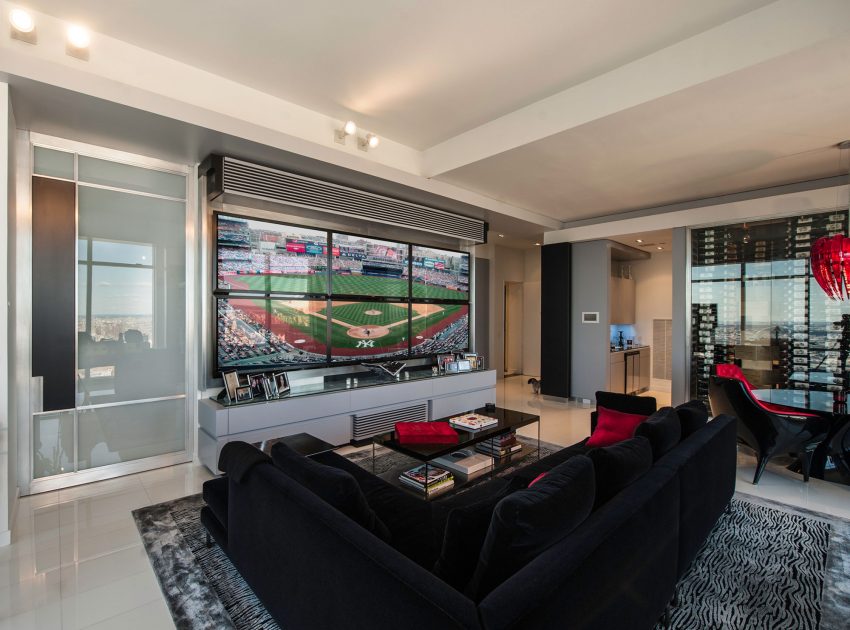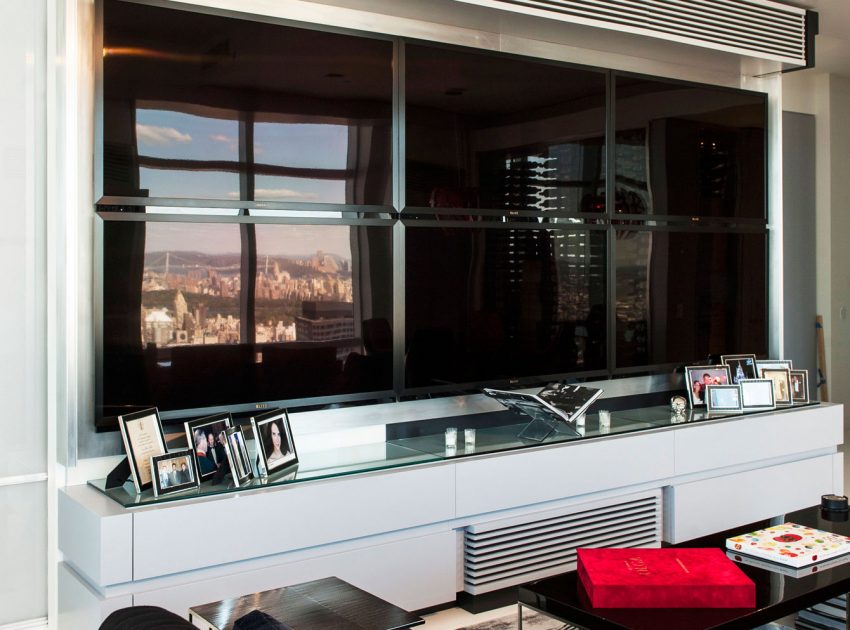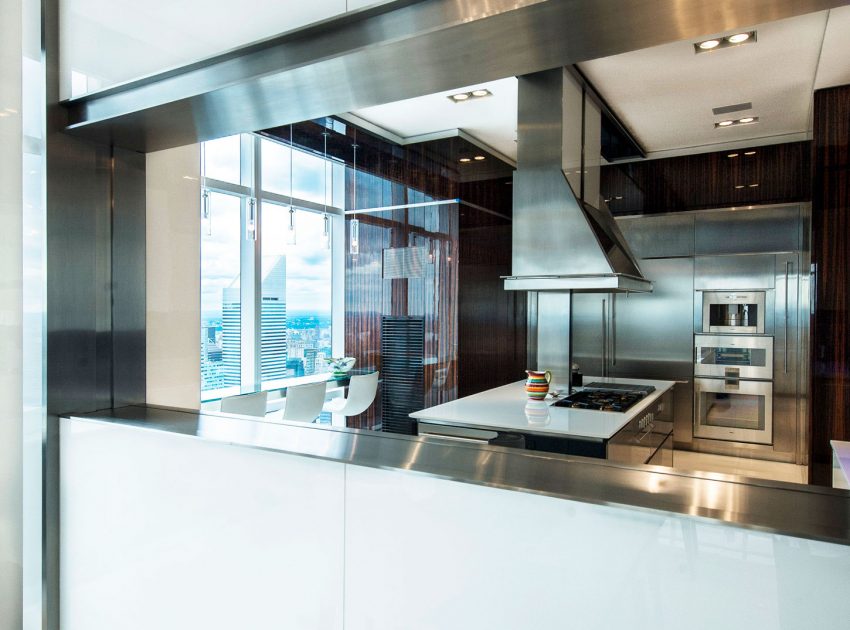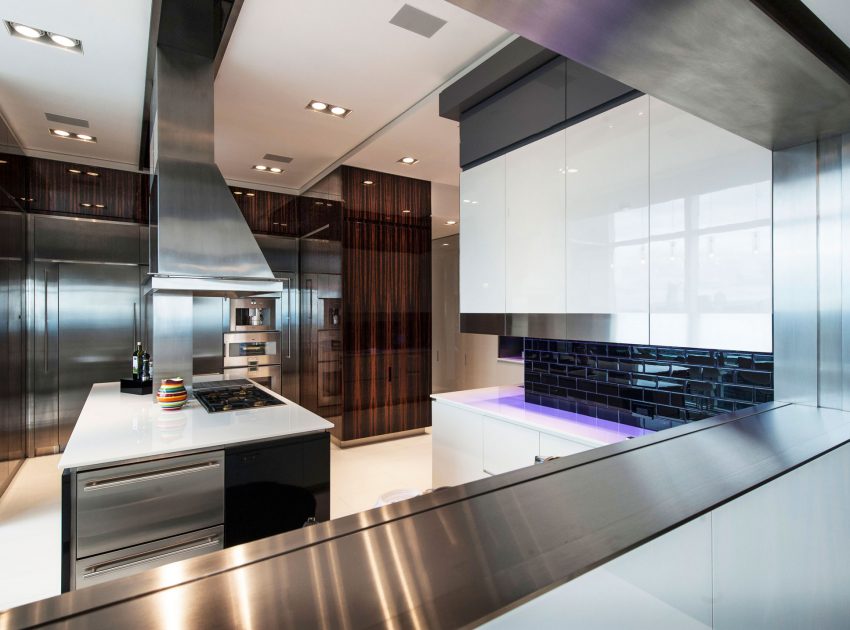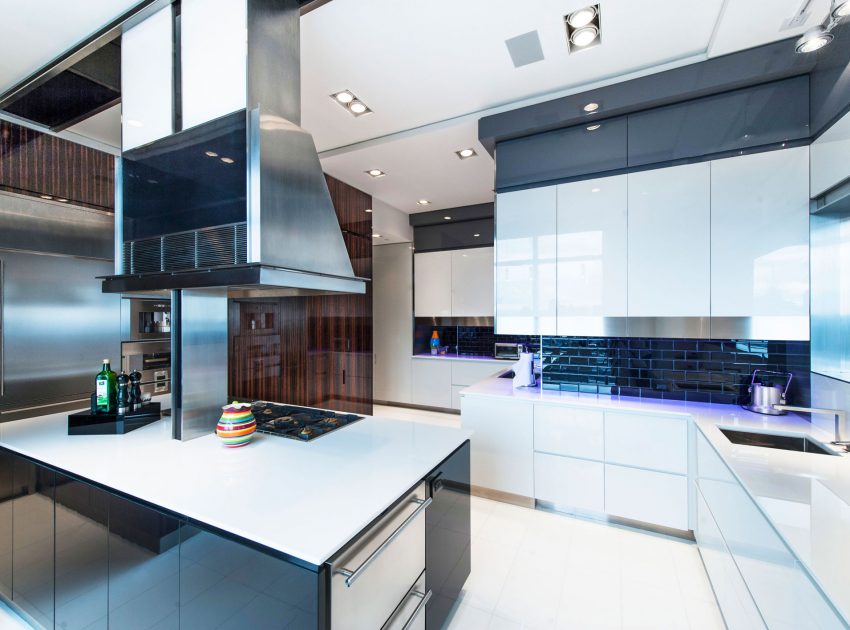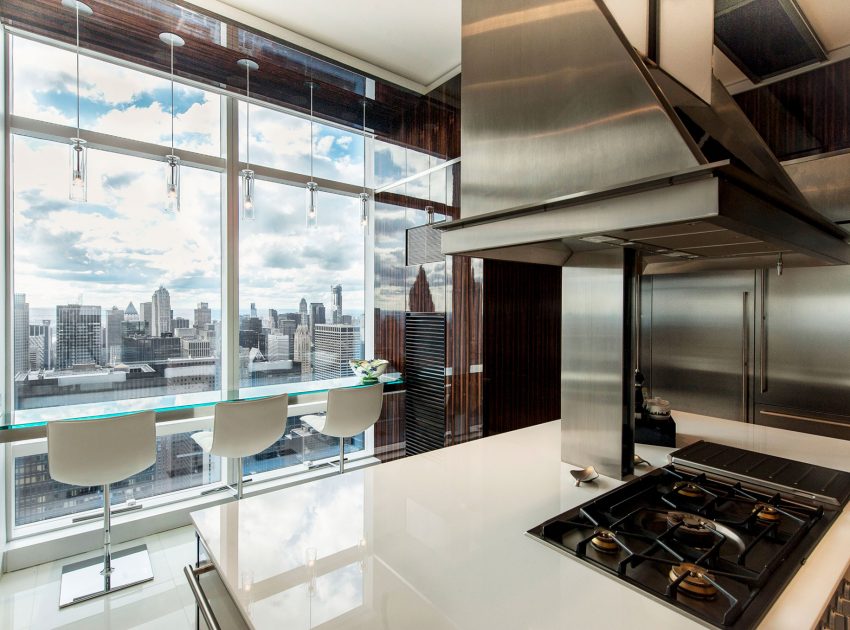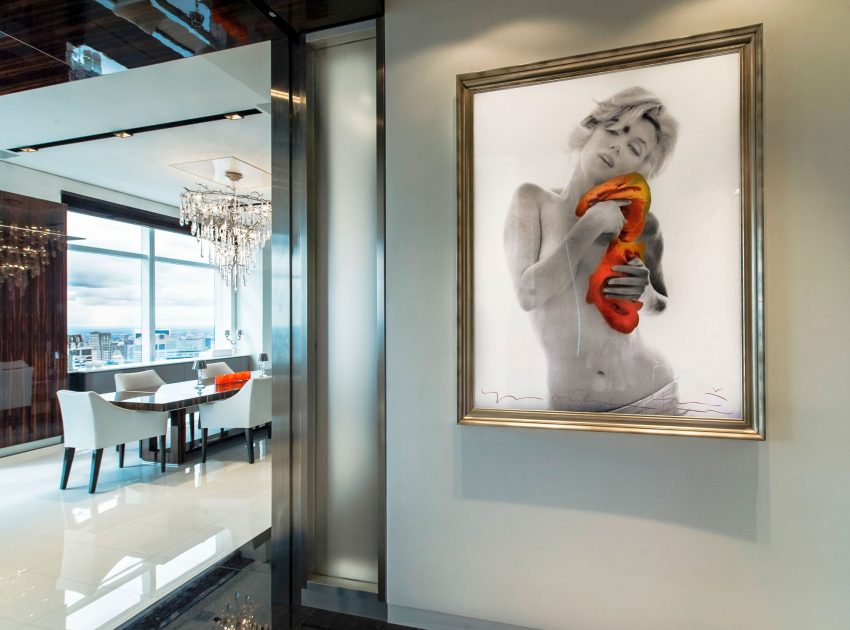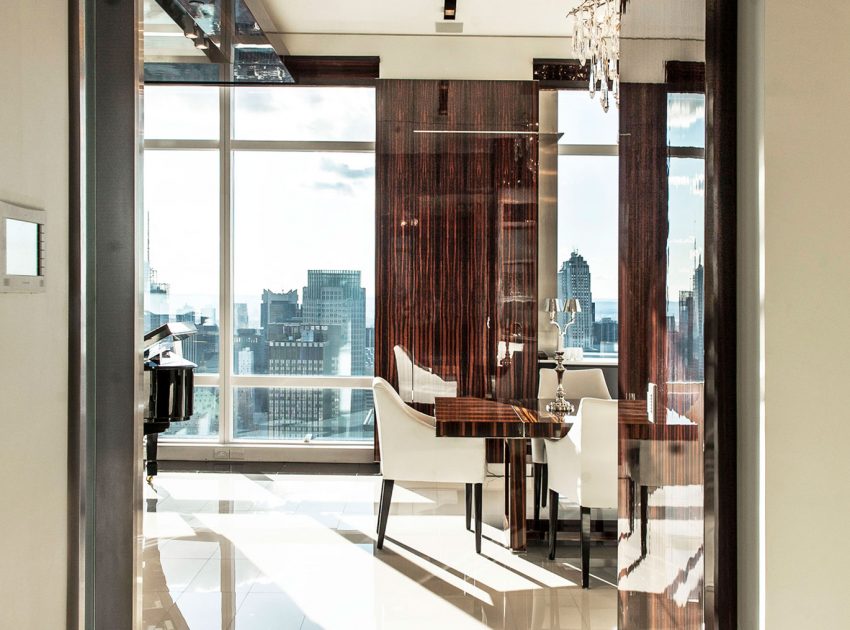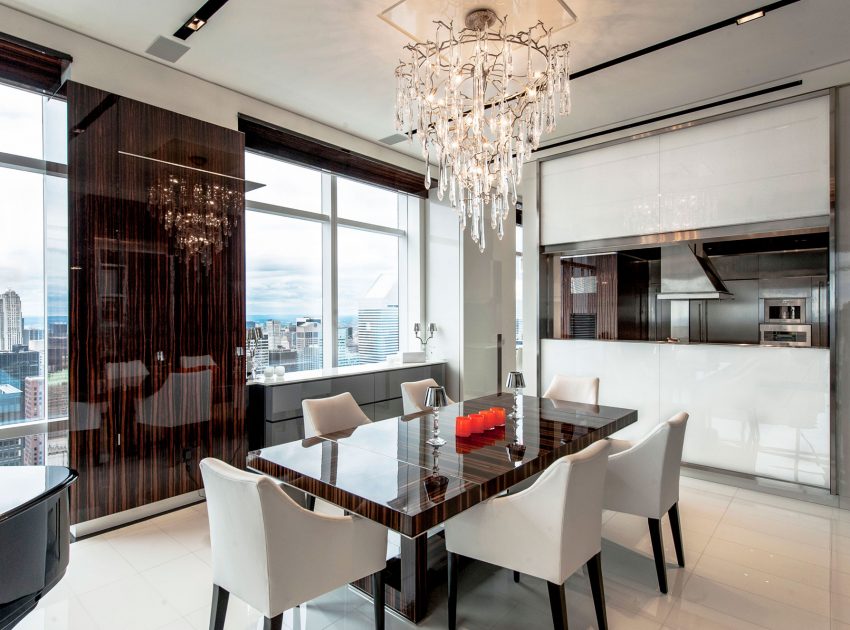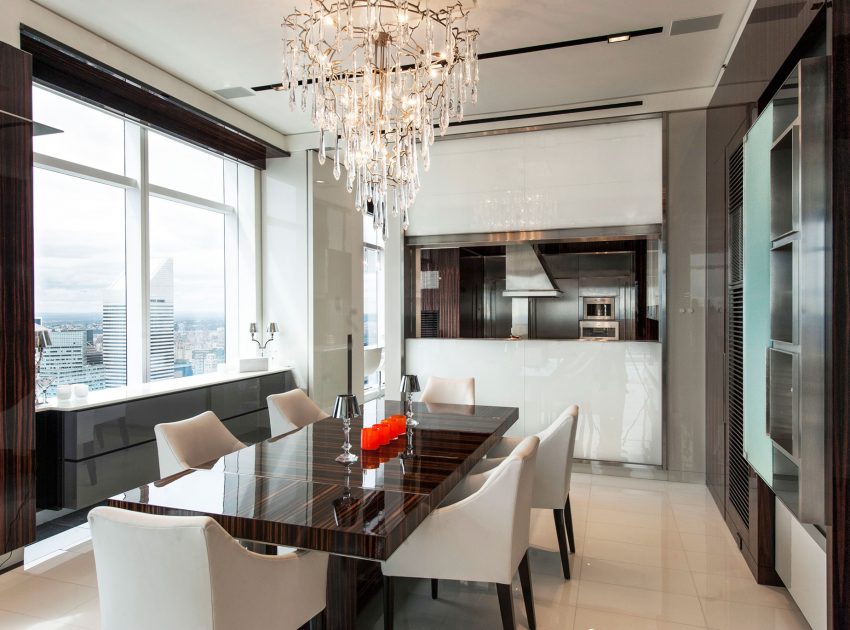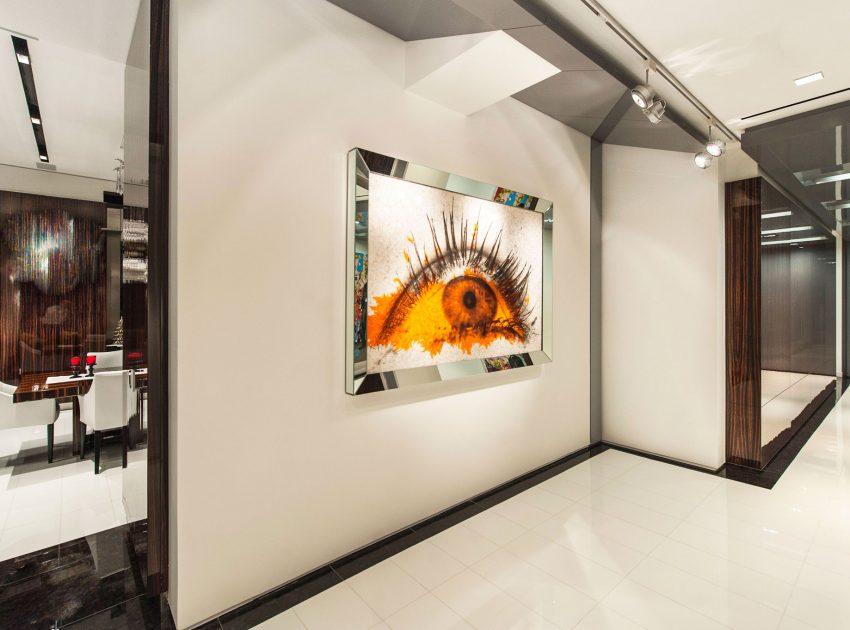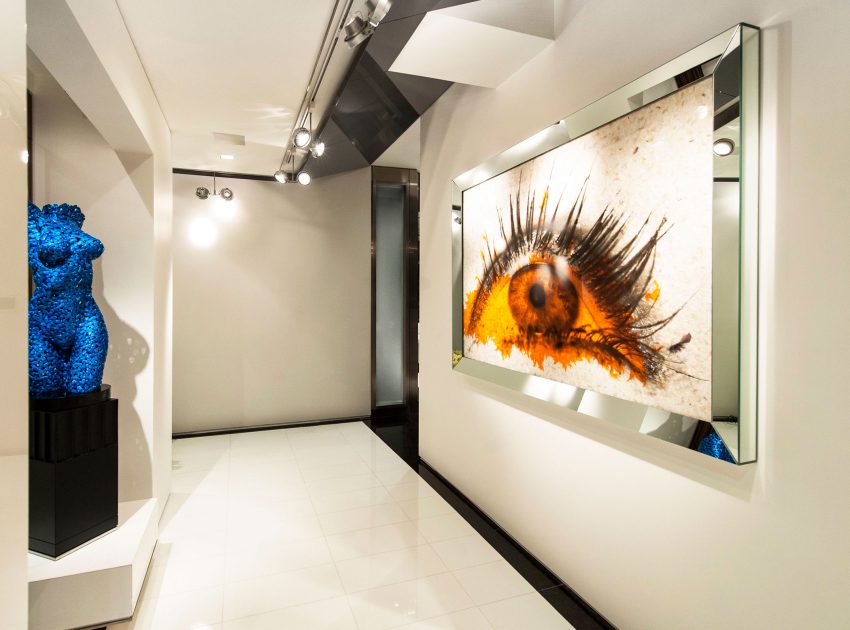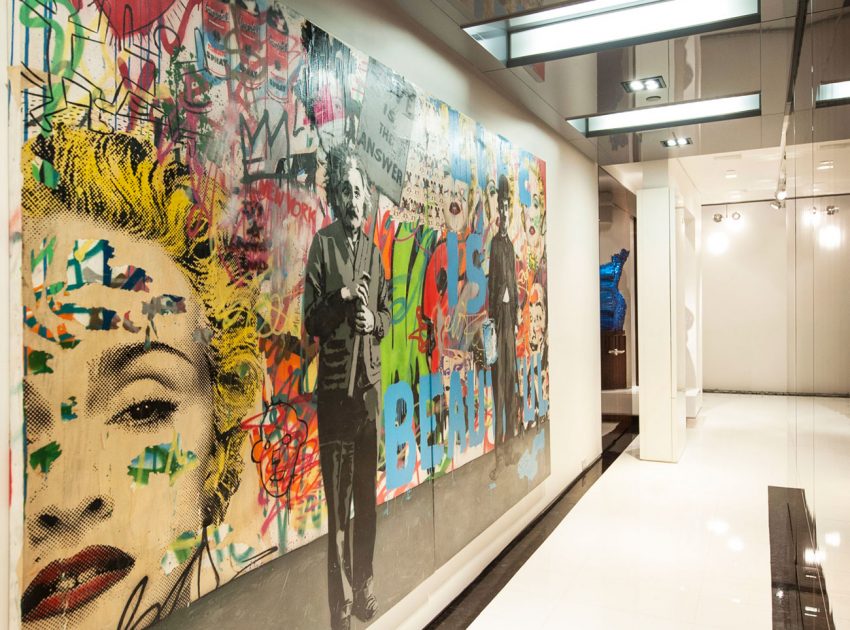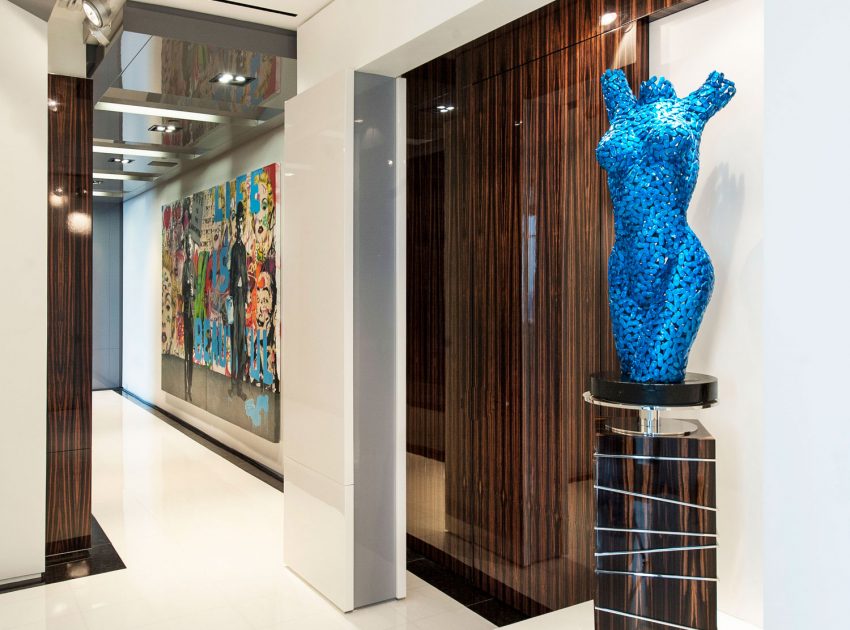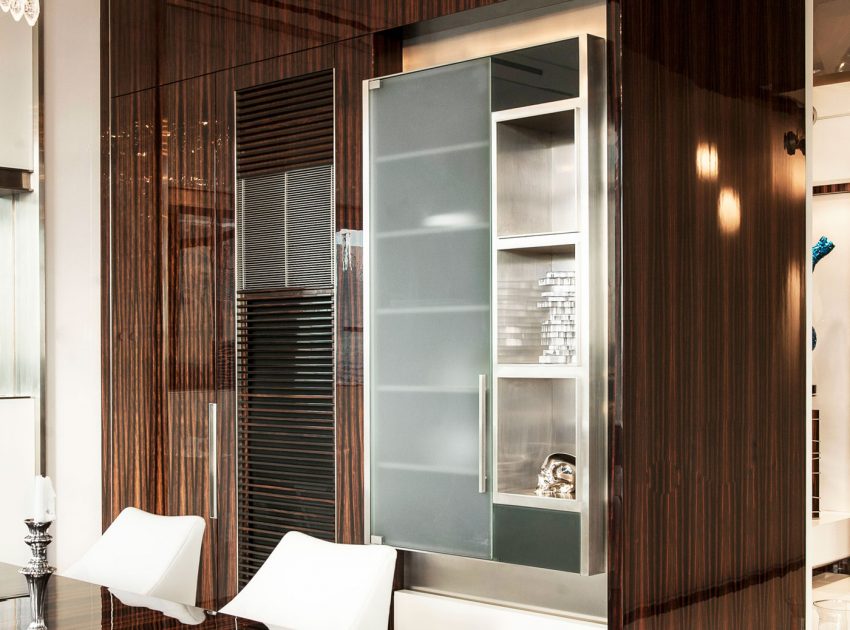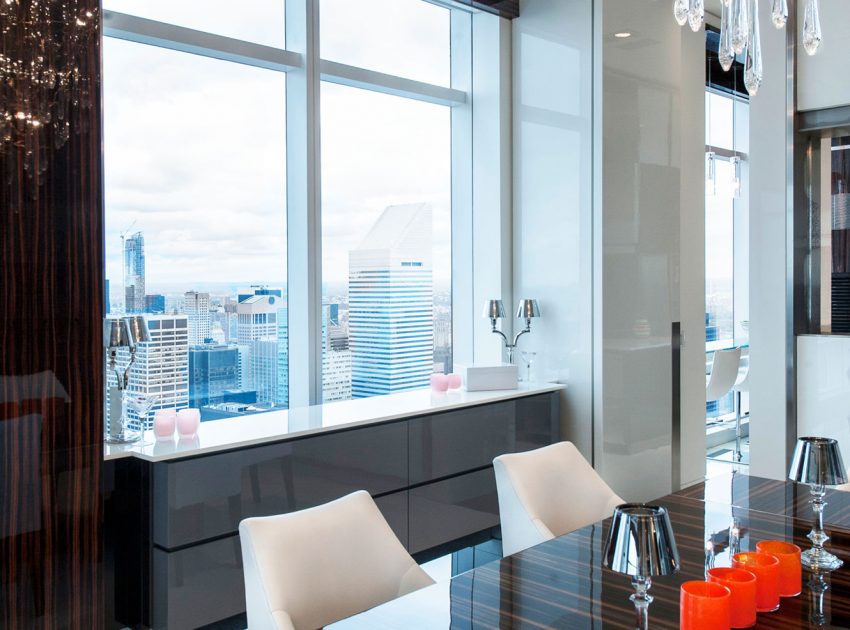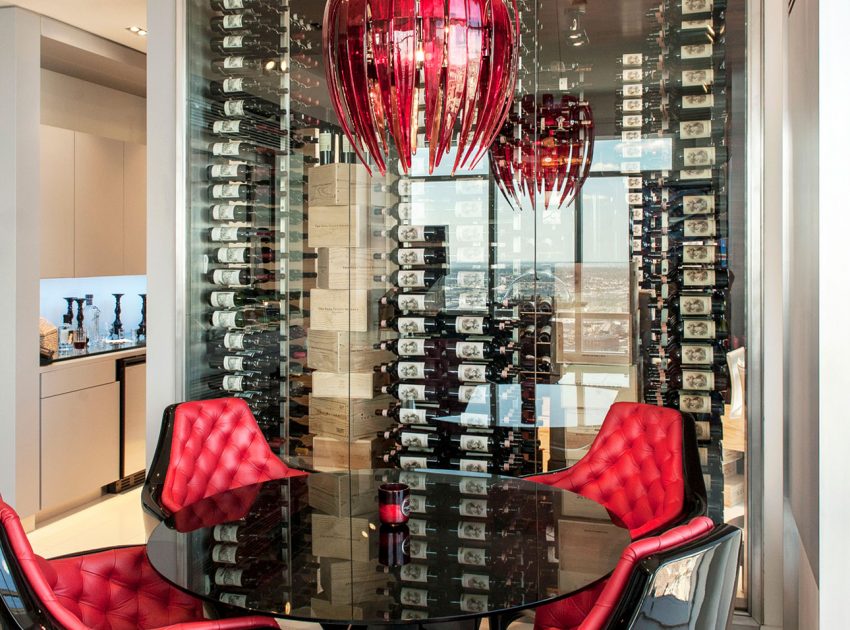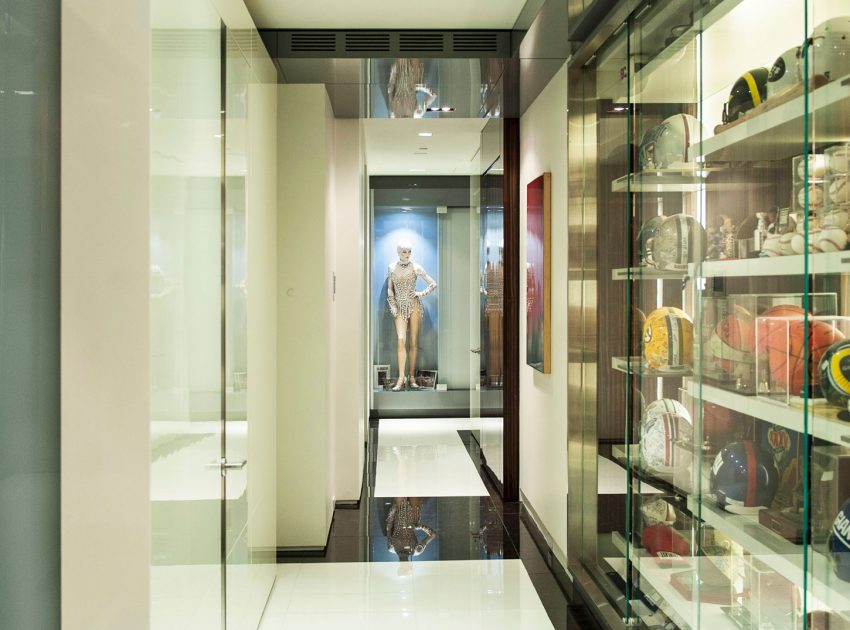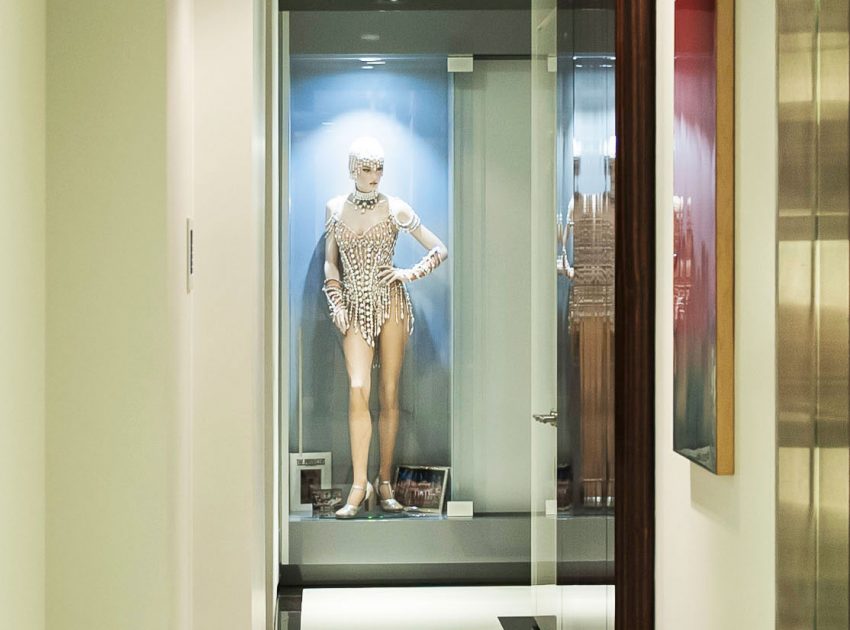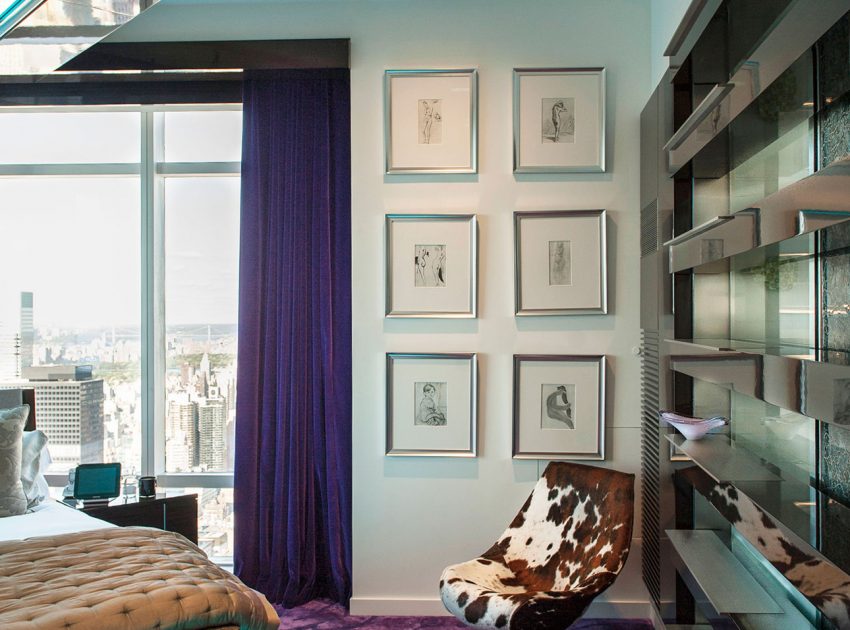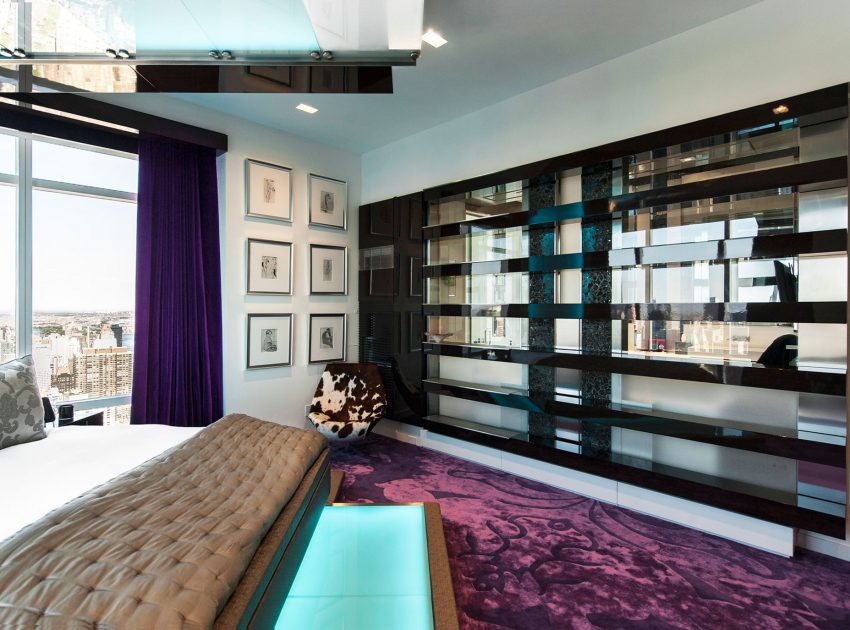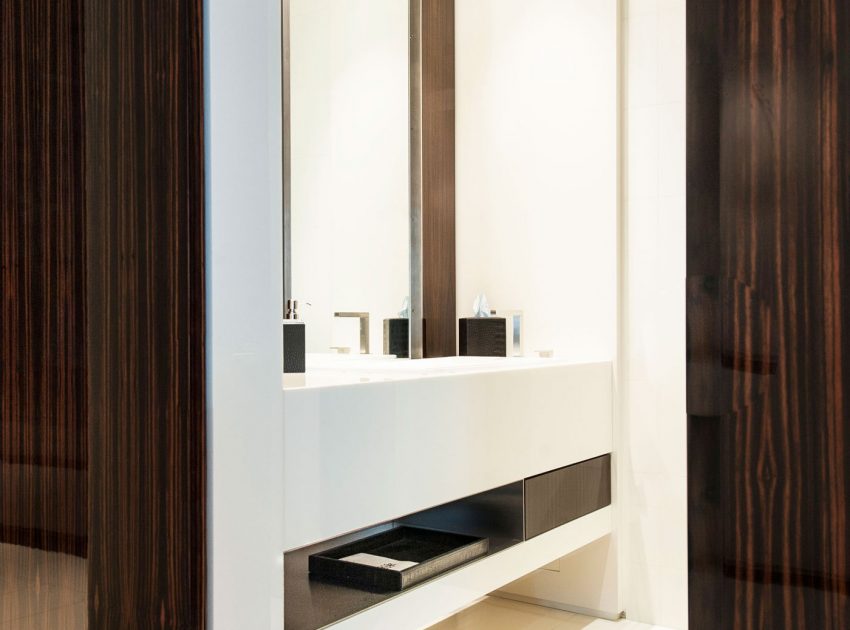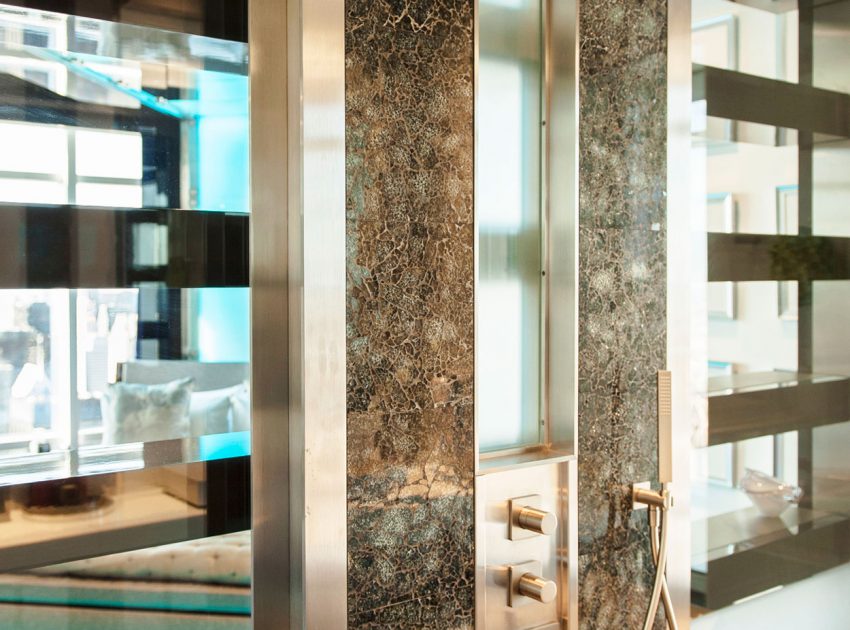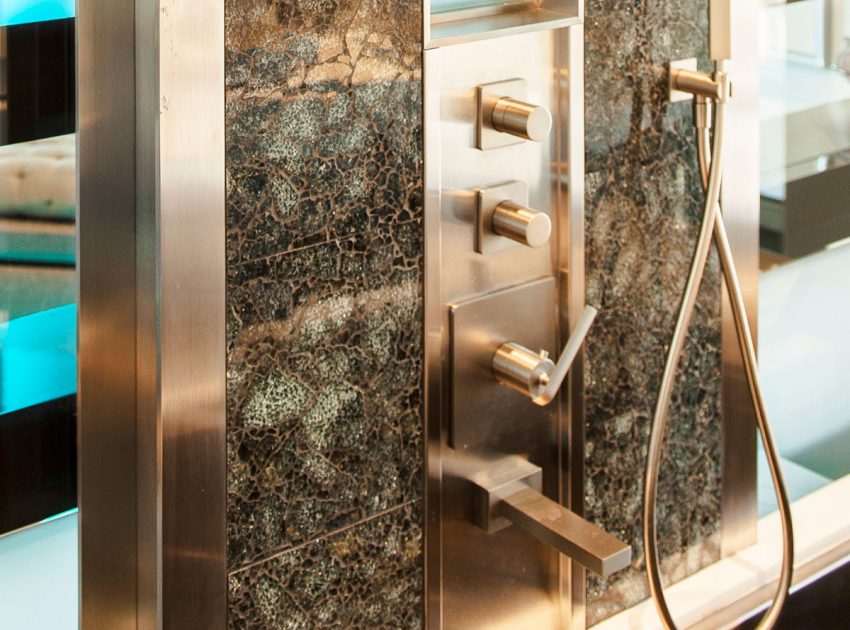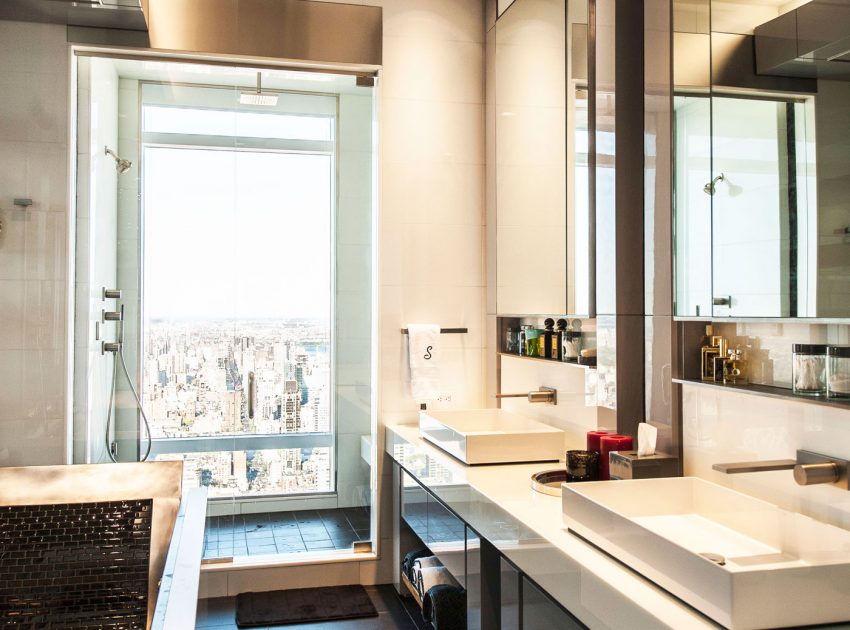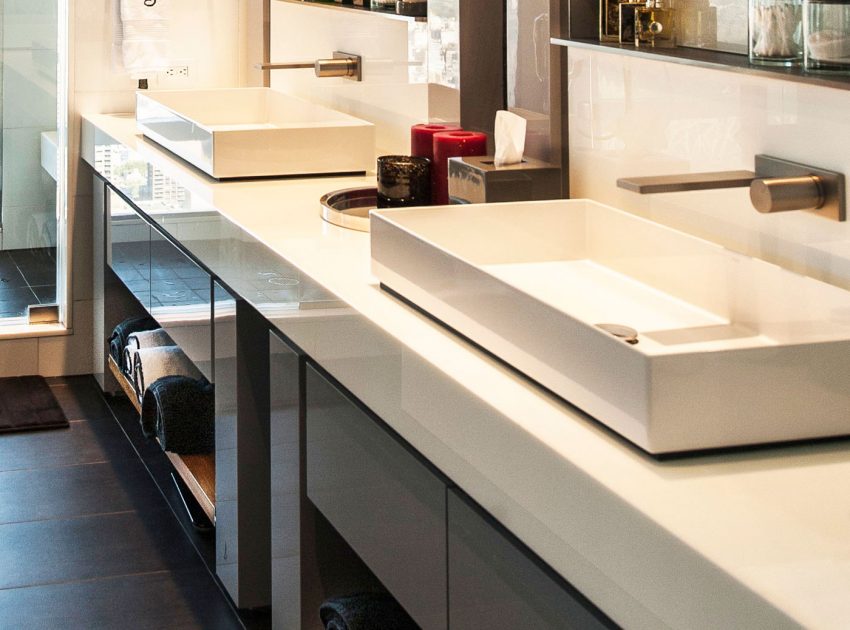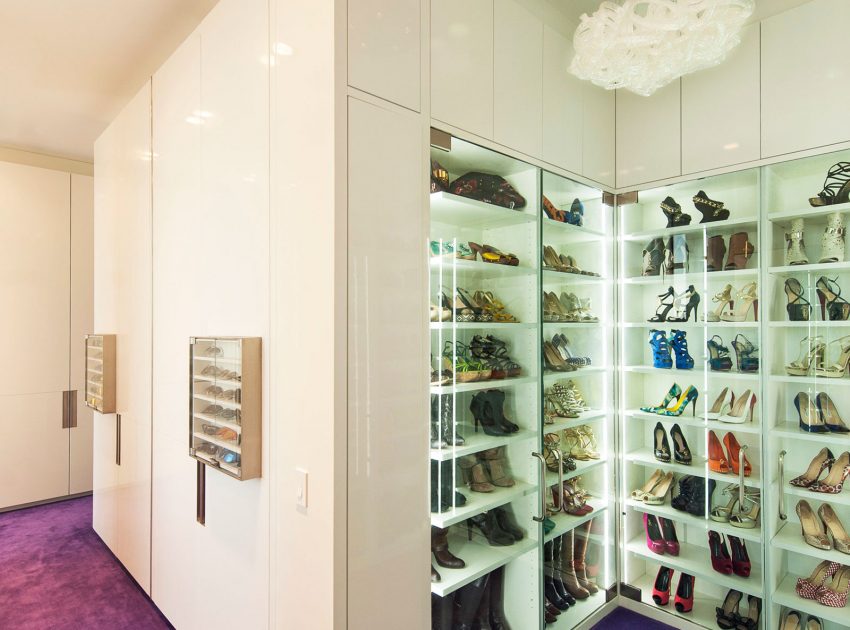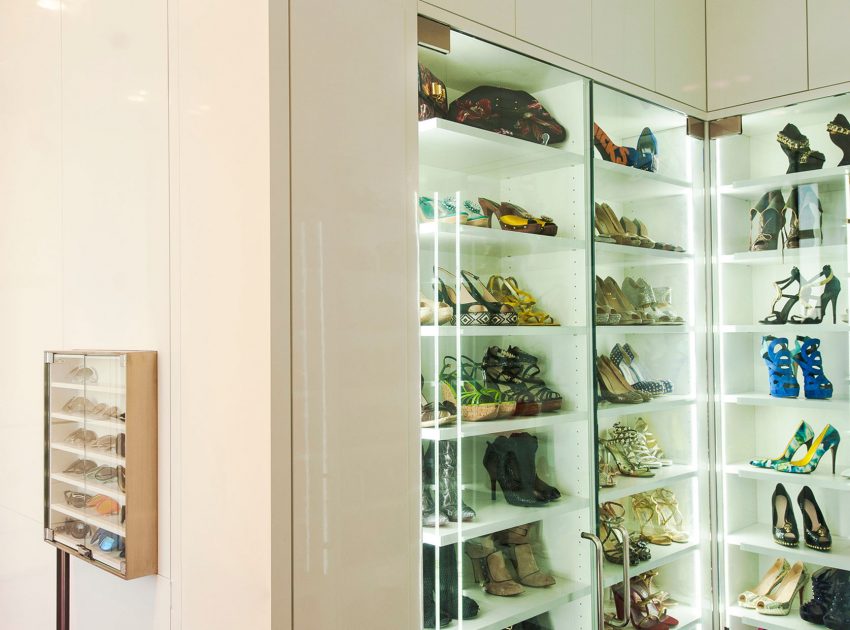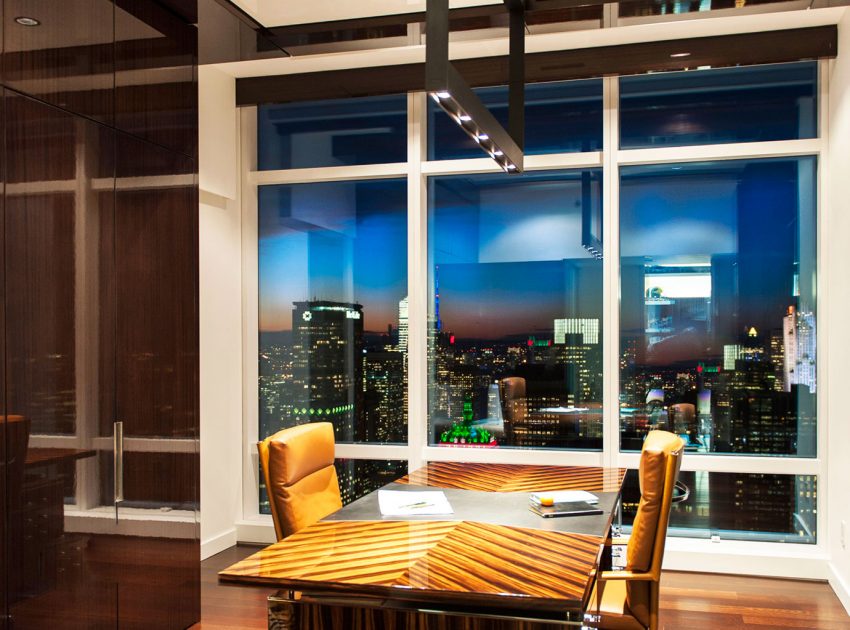 View the complete gallery