Prismatic Blue Apartment by Brain Factory – Architecture & Design
"In designing this (90 sq m) 970 sq ft apartment located in Rome, the owners' needs were decisive and favored the development of an open plan marked by reserved and intimate spaces, as well as the use request of a deep color such as blue.
The open space thus obtained is dynamic and revolves around a frosted glass prism that contains within it the wardrobe, defining, cutting and lighting the surrounding space. The living area and the dining area are partially separated by a central block designed to be an equipped wall on one side and a sideboard on the other one: the particularity is given by the
inner faces of the block, highlighted in blue, while tiles of arabesque geometries draw the spaces between the shelves, giving a decò flair.
In the master bedroom, clouds of light paper float on the bed while a glazing at full height, that look on the bathroom shower, portends in the enjoyment of the space, games of sensory exploration.
The bathrooms give balance, with their formal simplicity, to the strong tones of the rest of the apartment: the pure white walls are alternated with planks of stoneware in wood effect that warms and embellish basic details."
Photos by: Brain Factory – Architecture & Design & Marco Marotto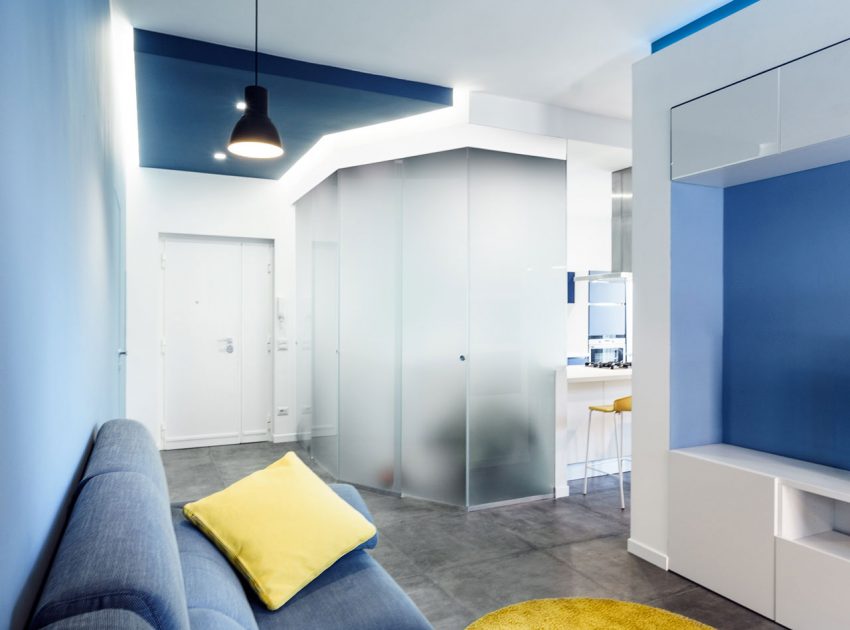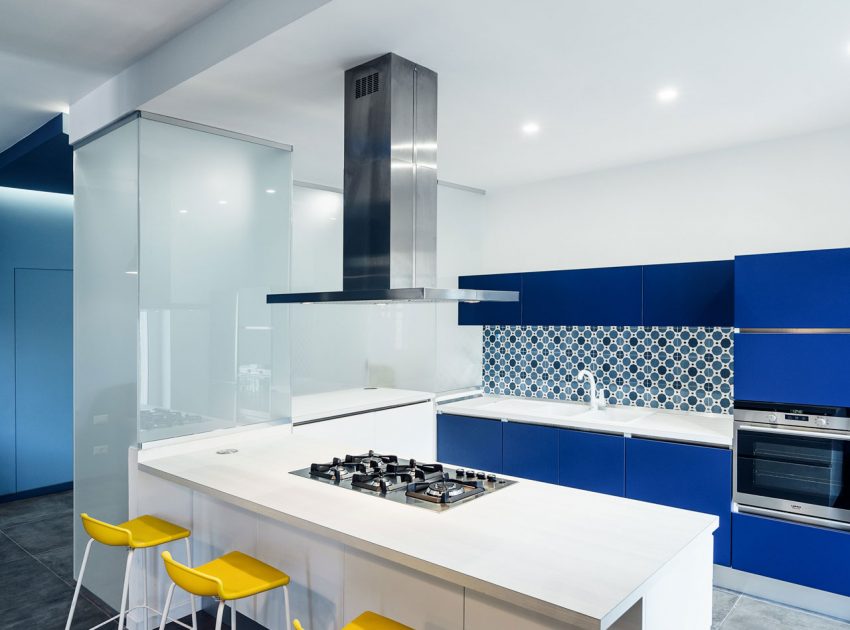 View more: A Woodsy and Sleek Contemporary Apartment in Pestovo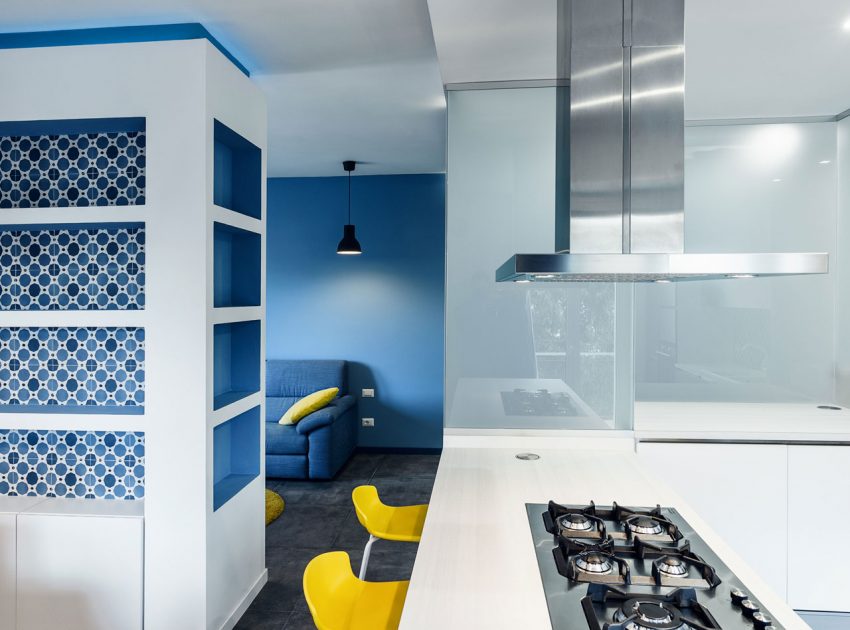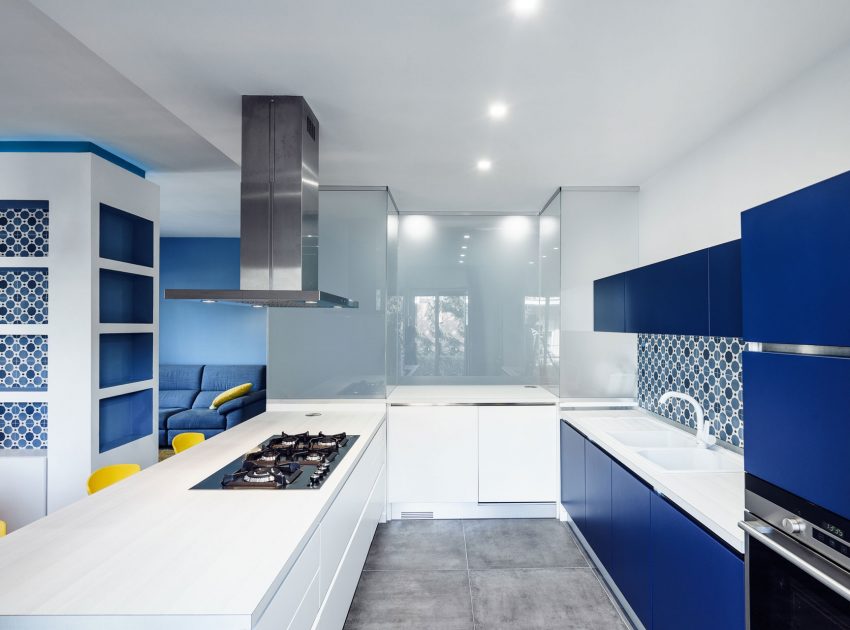 Related: A Small Modern Industrial Apartment for a Bachelor in Istanbul, Turkey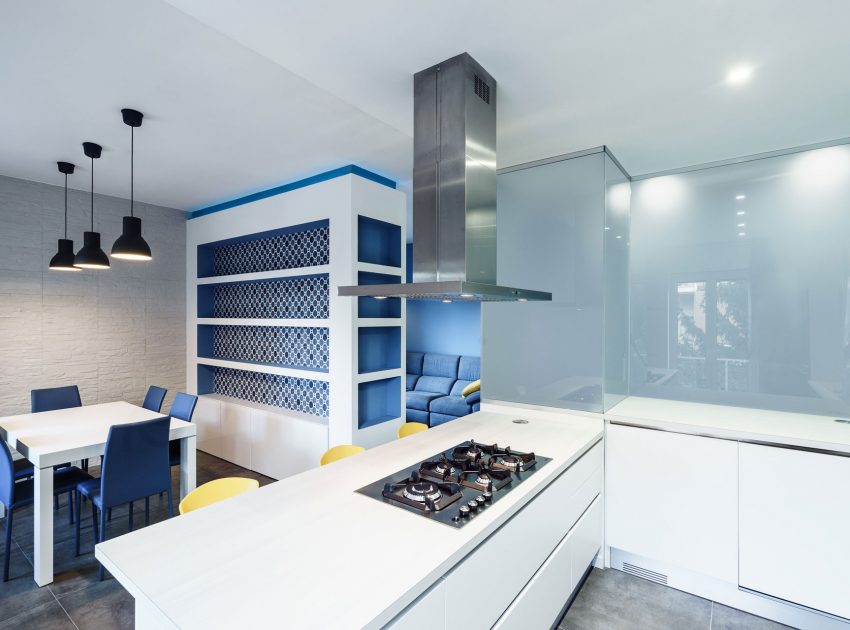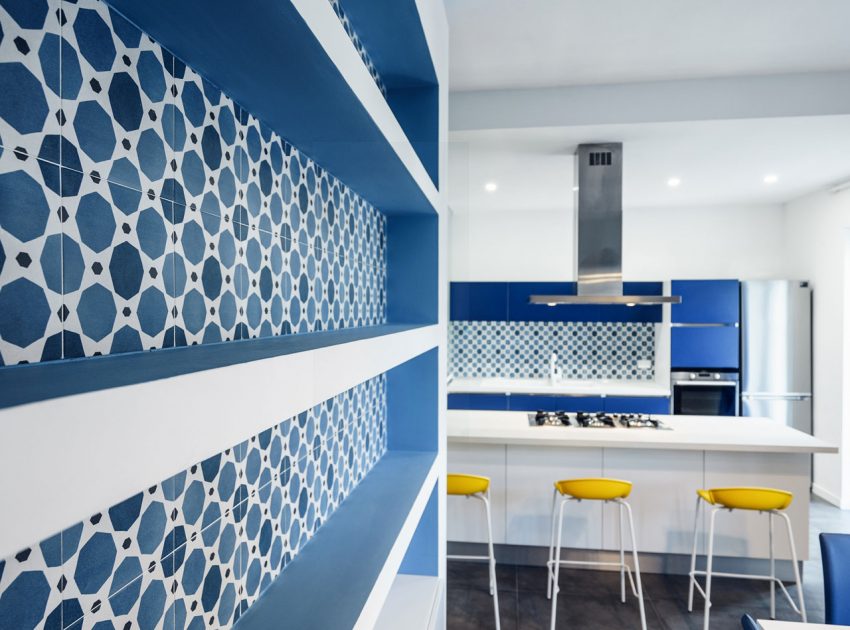 Here: A Contemporary Apartment Plays with Light and Shadow in Taipei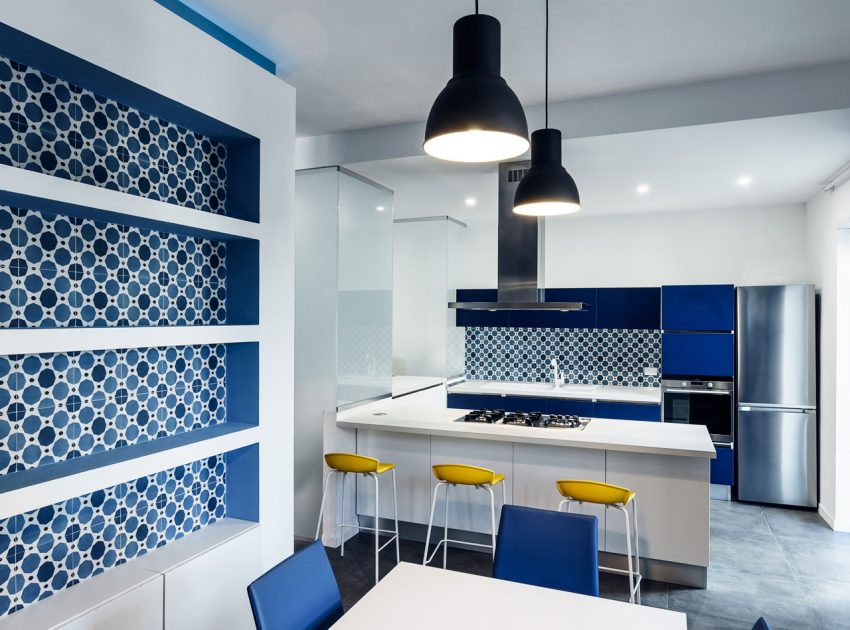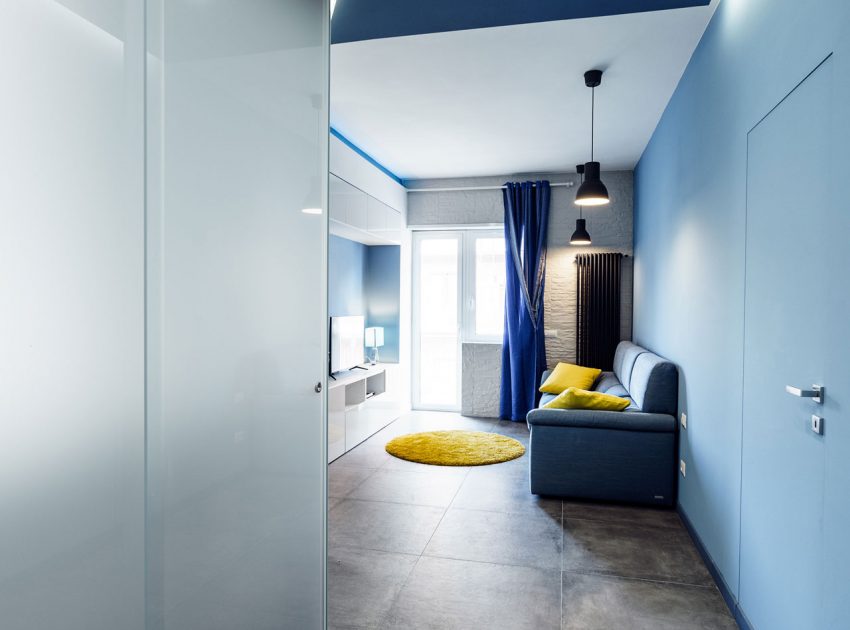 Read also: A Contemporary Apartment with a Refined and Elegant Interior in Odessa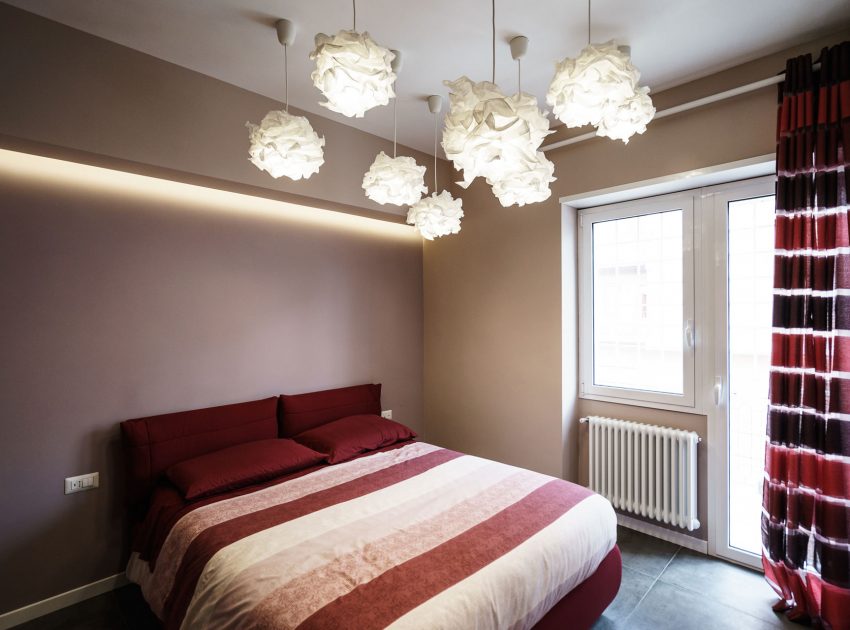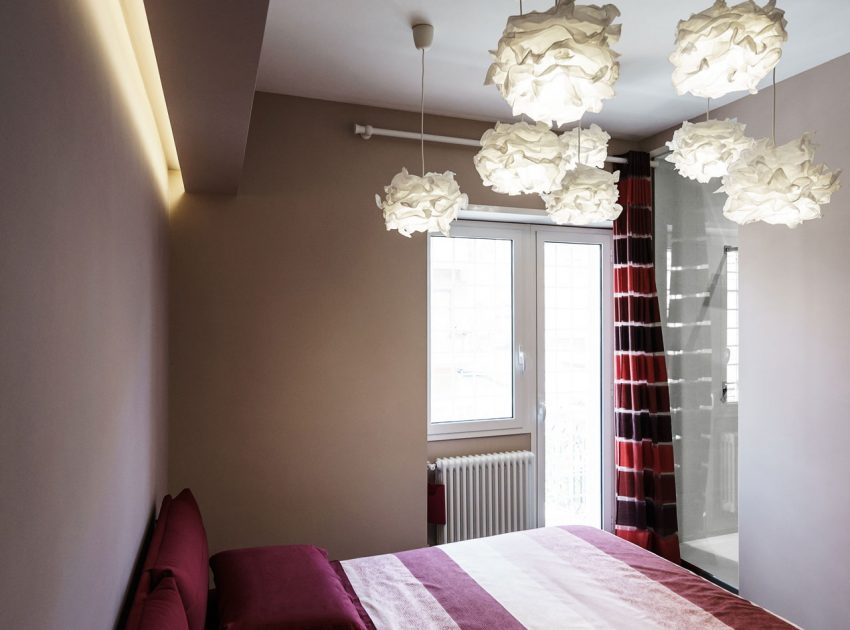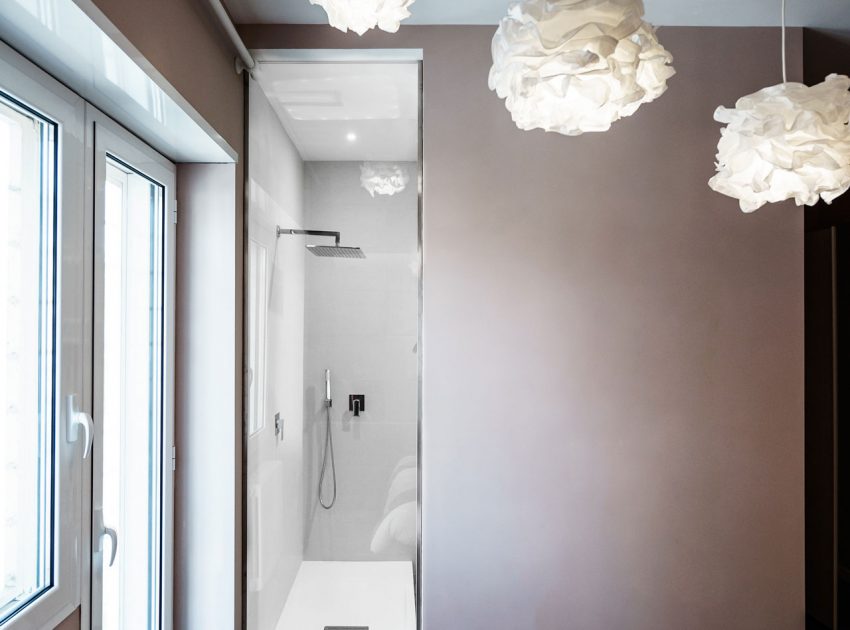 Next: A Stylish Apartment with a Reclaimed Mosaic Wall Tile in New York City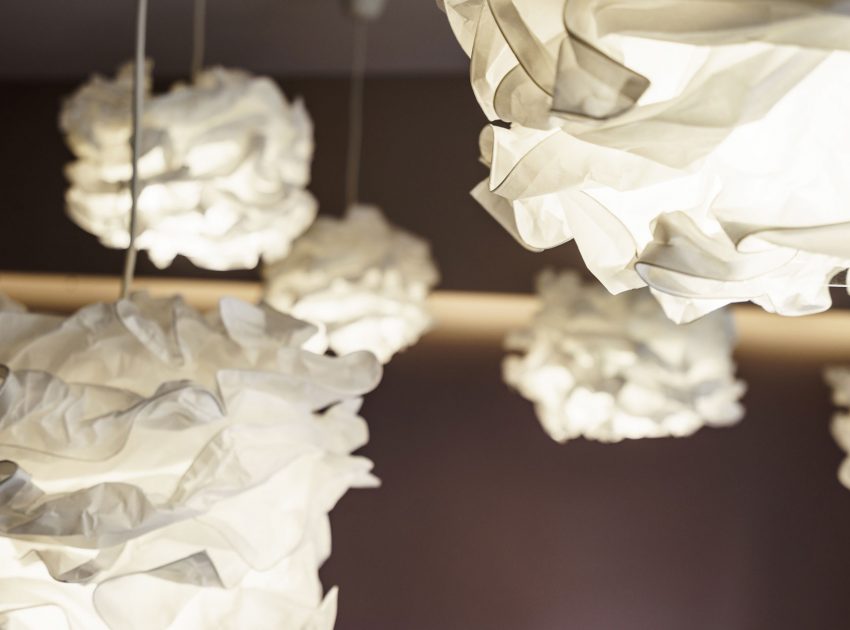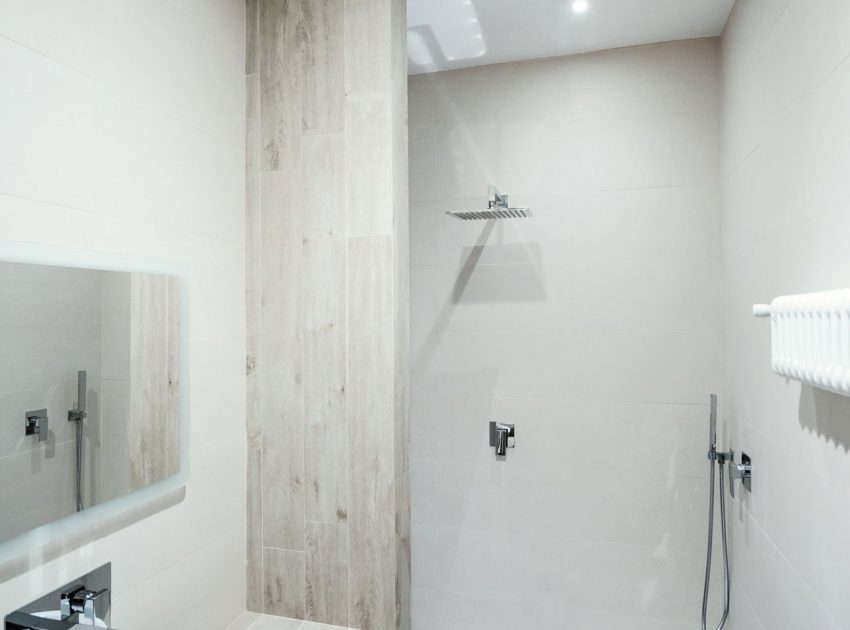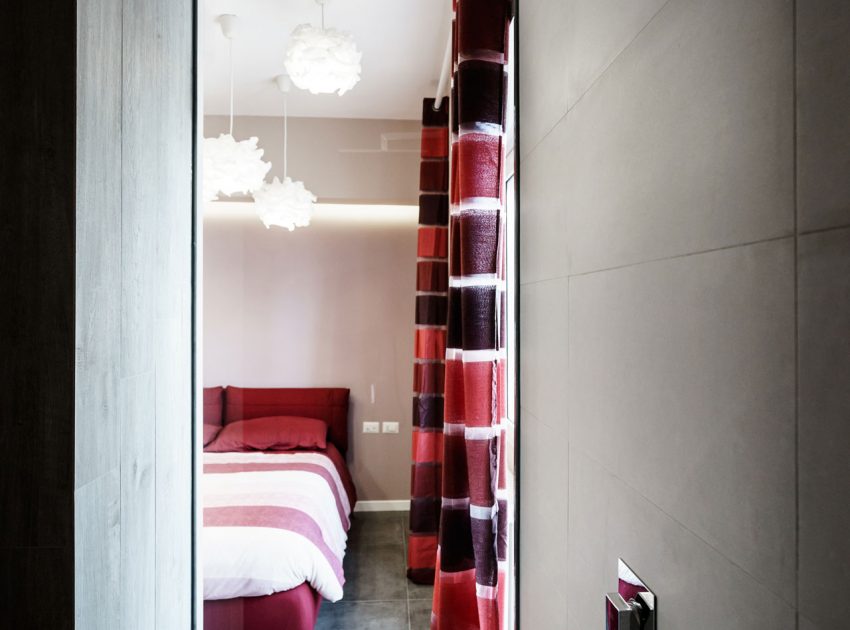 Check out: A Warm and Bright Apartment for a Young Man in Moscow City
View the complete gallery