Baan Sukothai 11 by Paripumi Design
"Creating nature views inside is a main idea of design for this house. The site is in the center of the heart of Bangkok which the area of neighboring is full of the existing buildings around. One of the best ways to provide a good quality of sighting and living for all residences is creating nature views inside which is the starting point of planning a garden and plantation between 2 groups of functional divided spaces of this house. Nature views inside which completed by integrations of (Positive) architectural forms and (Negative) opens space like a vase completed by putting the flowers in. Complementary of forms and space is a core concept for designing this house.
Besides of creating nature views from inside, There is an advantage of the Site contexts such as ventilation through the site form neighbored open space and the big existing tree in the site.
Design with climate is always design concept. Double skin facades, Sun shading devices and Insulated panels are used to protect heat transfer through the house. First for opaque which exposed to the sun radiation, Insulated panels which contained 3-inches thick EPS foam are fabricated with wood imitated surface planks on top. Second for openings which also exposed to the sun radiation, perforated aluminum revolving frames which can be opened by revolving are fabricated as a second layer skin to protect sun ray. Besides of controlling sun ray, Its can be used for controlling privacy also. Building orientations and sun shading devices on the west side of the buildings make shades for somewhere on sometimes which residences can spend their times in open space outside while plantation still have sun rays for bloomings all year too."
Photos courtesy of Spaceshift Studio & Keerati Tamchatchawal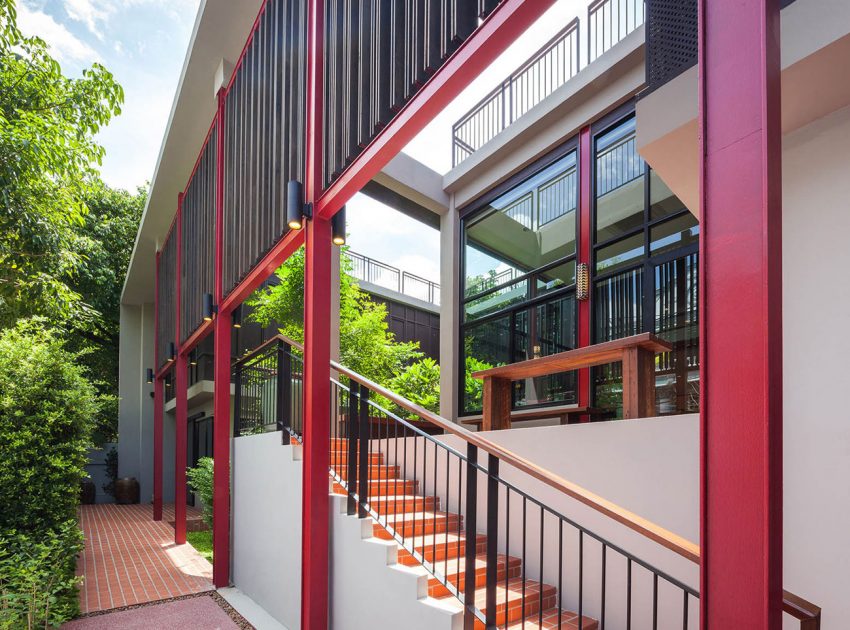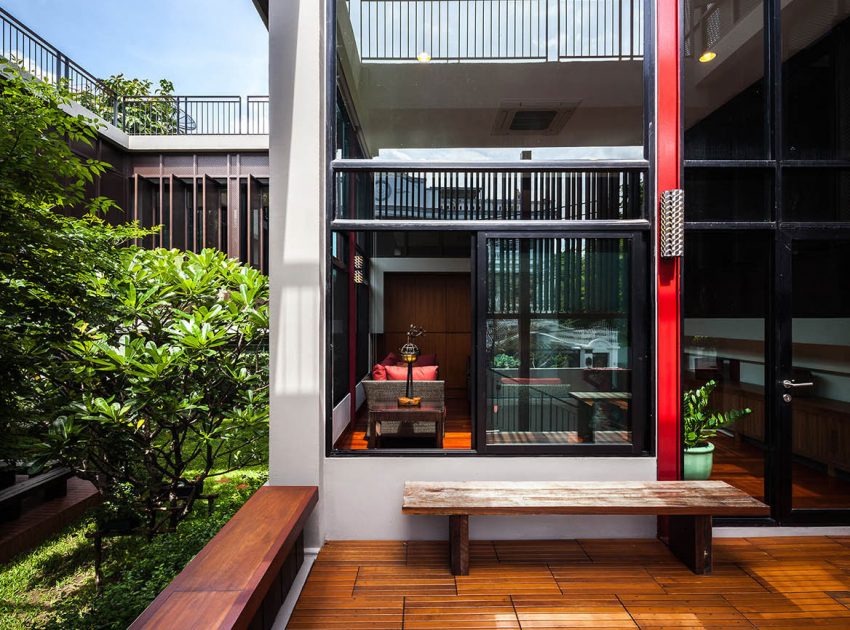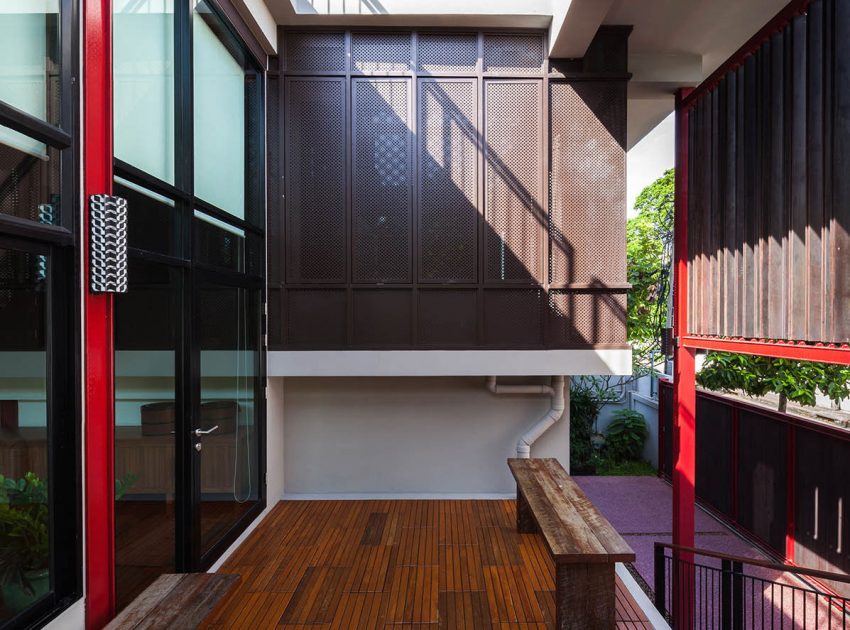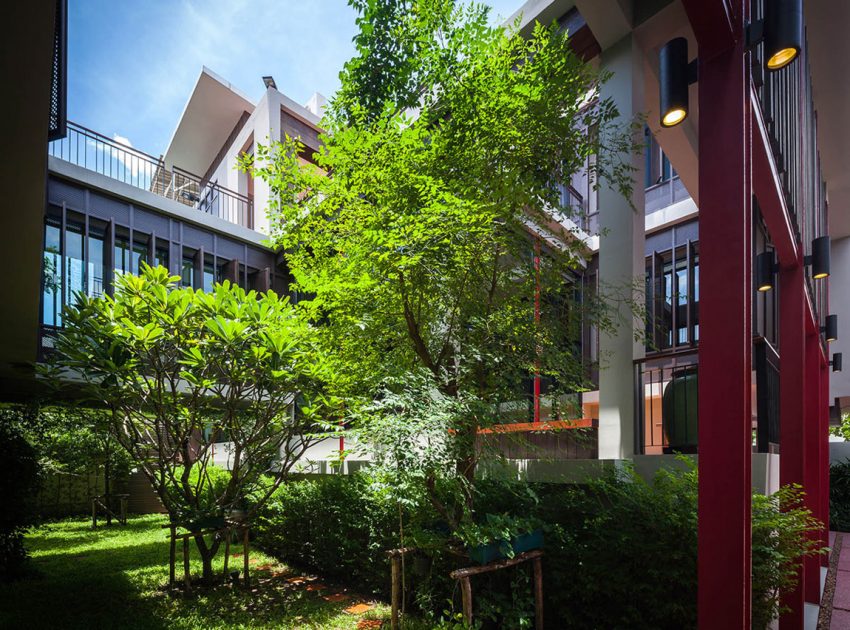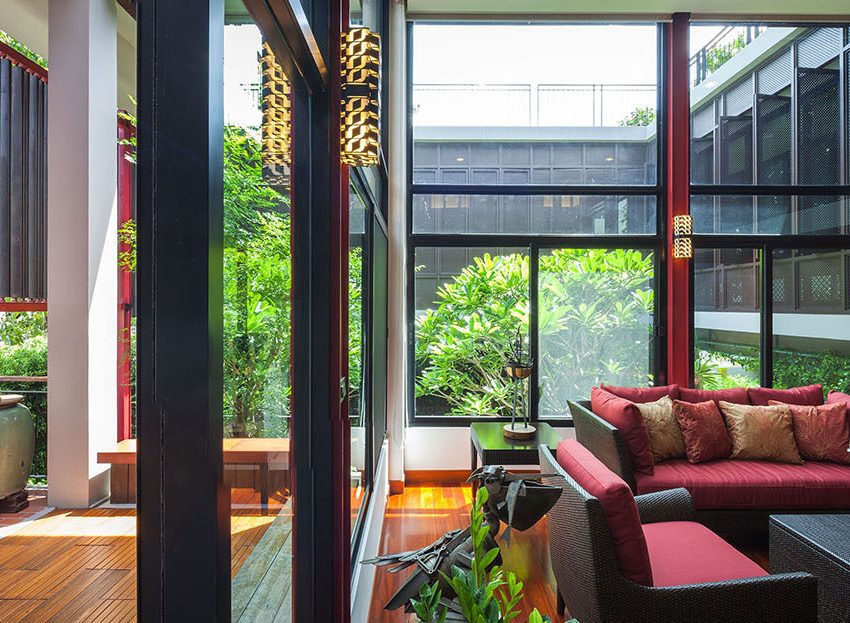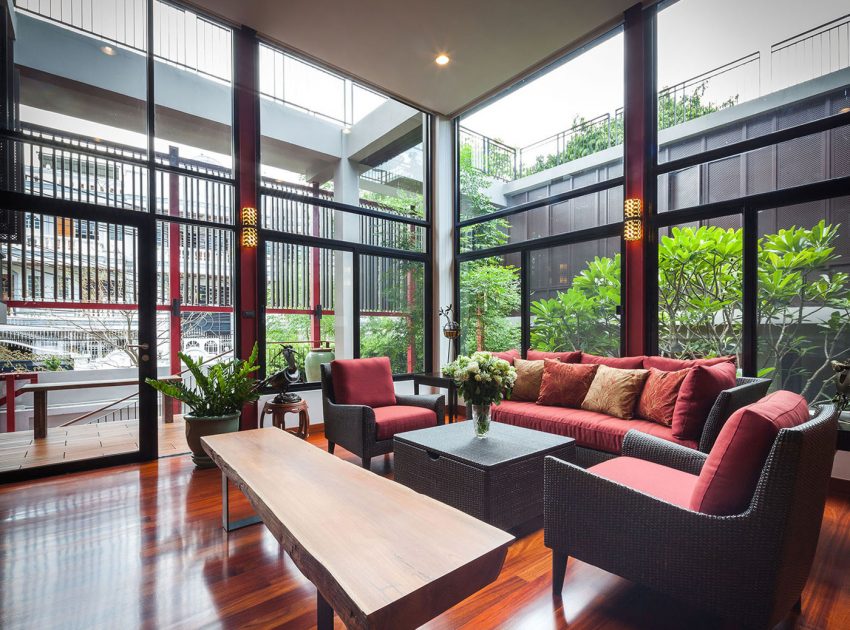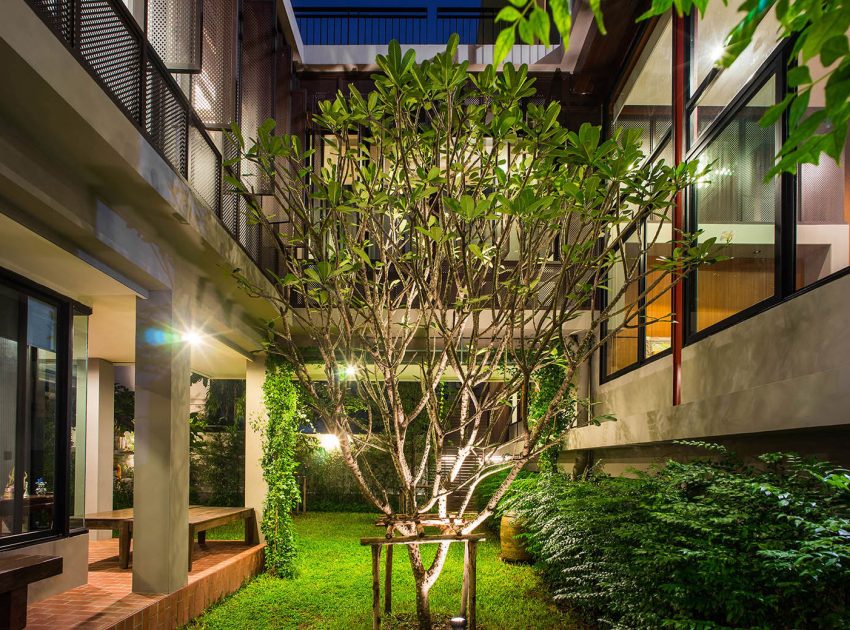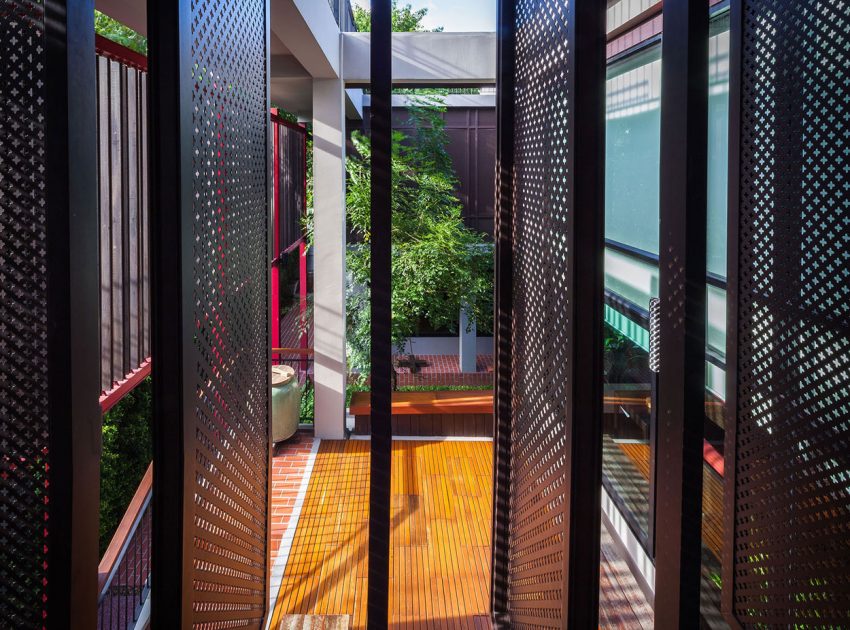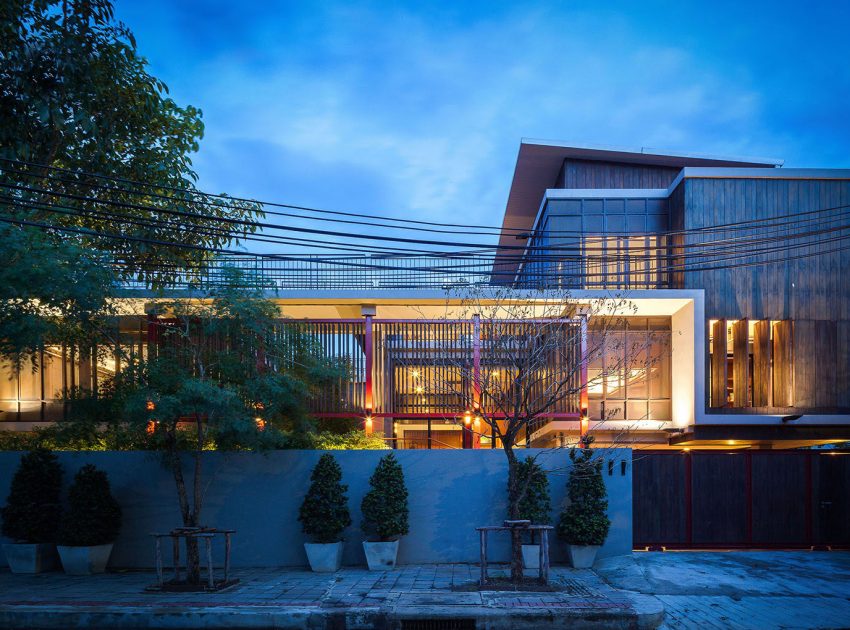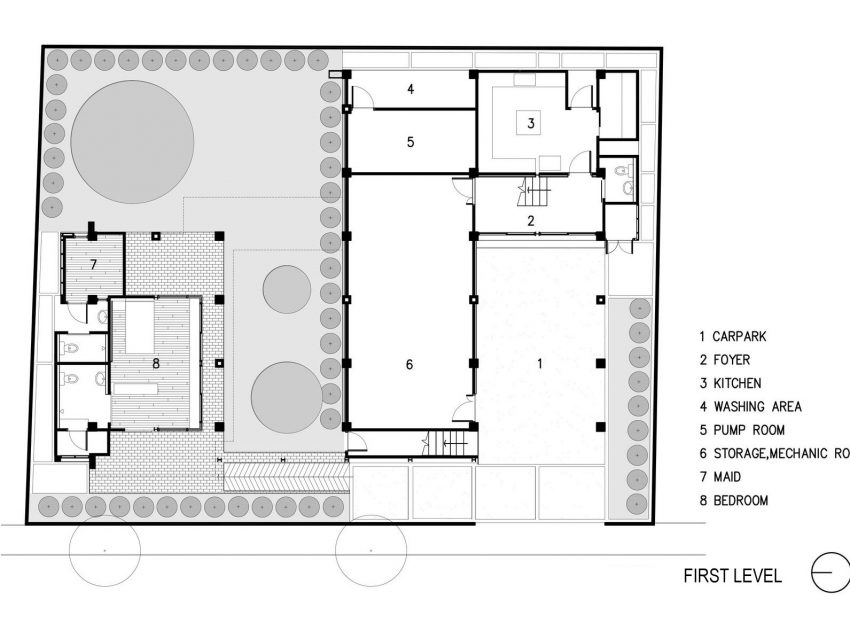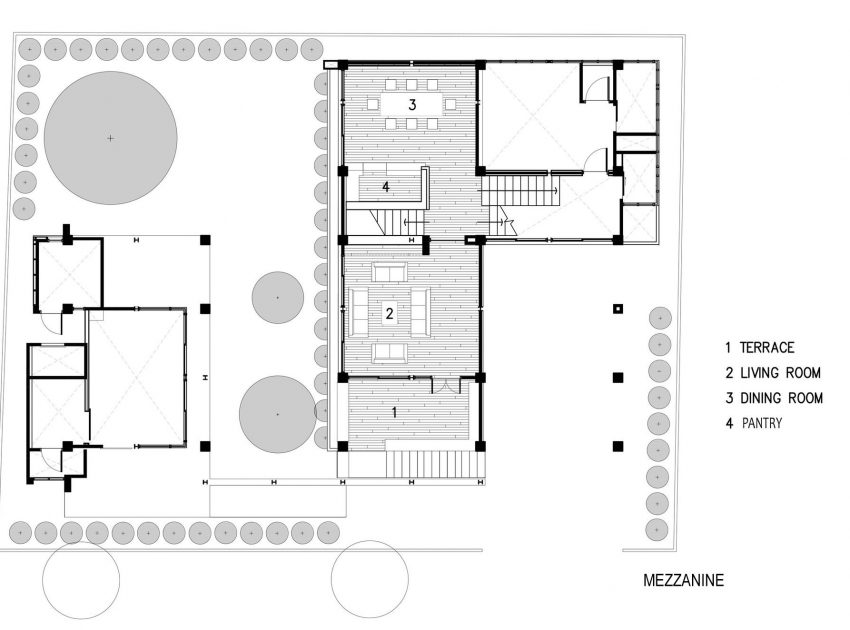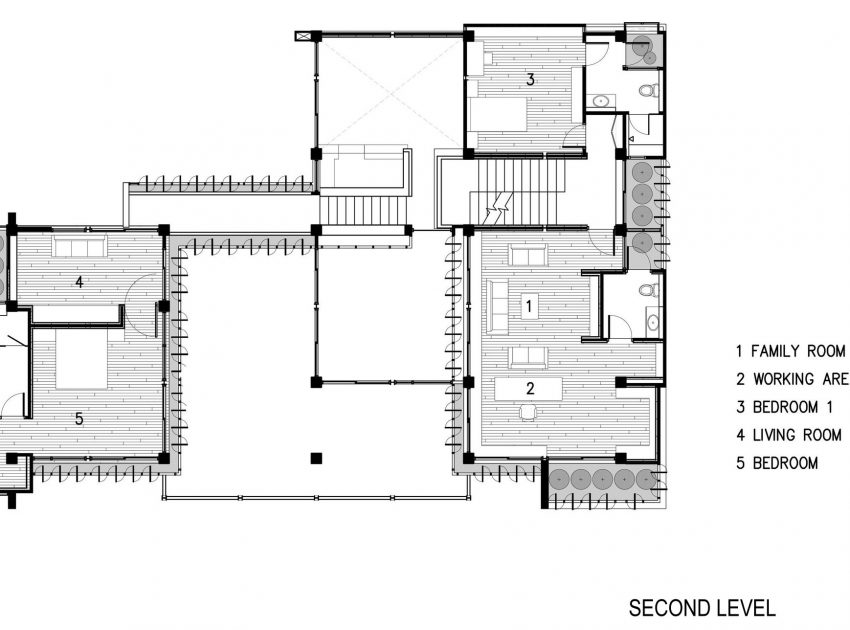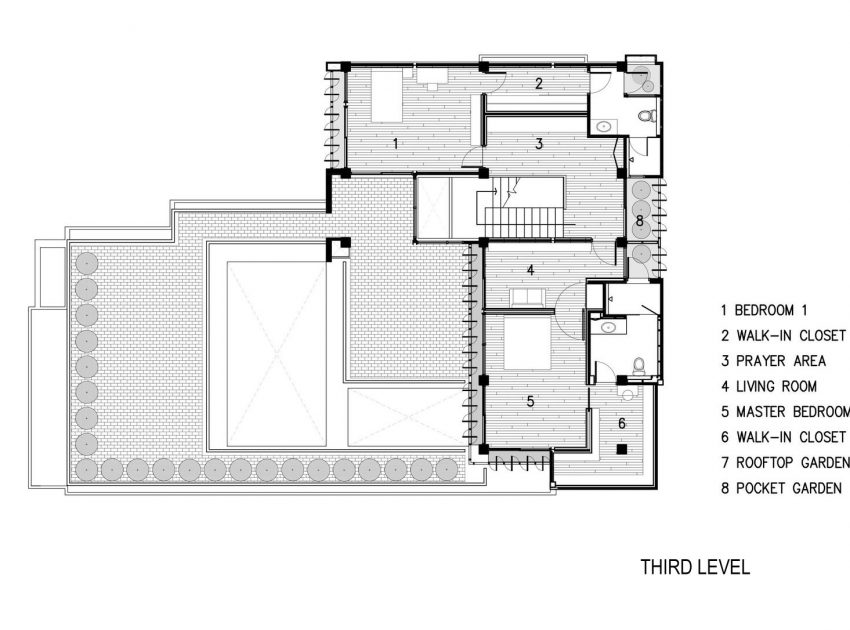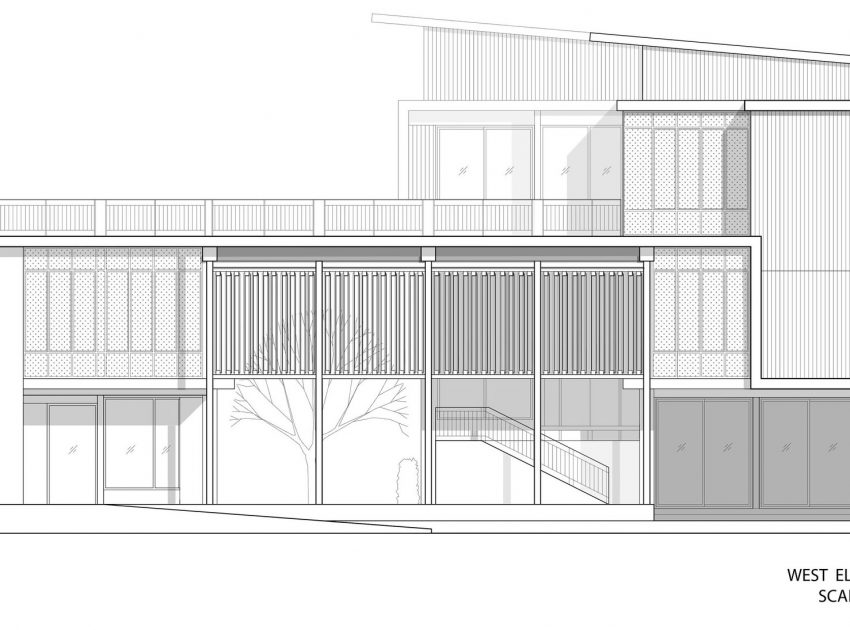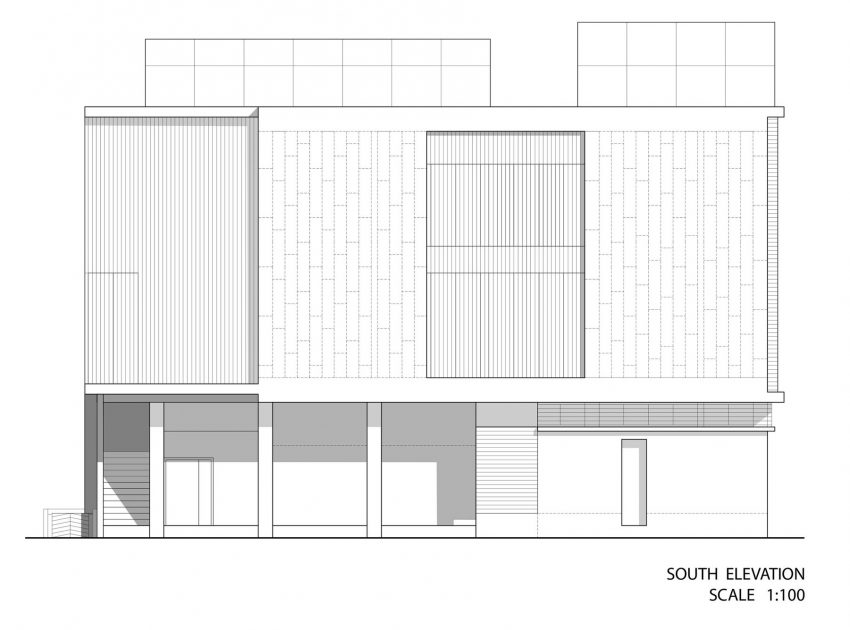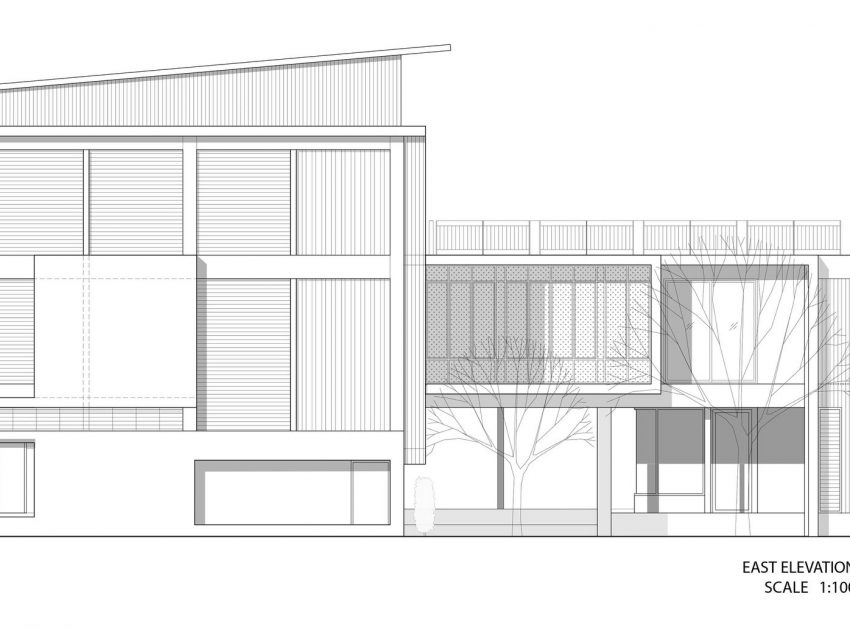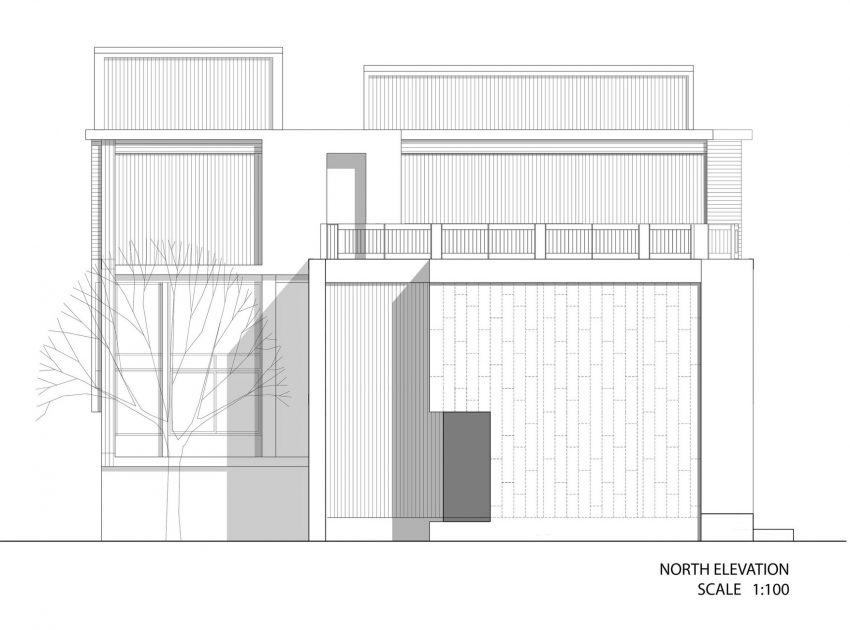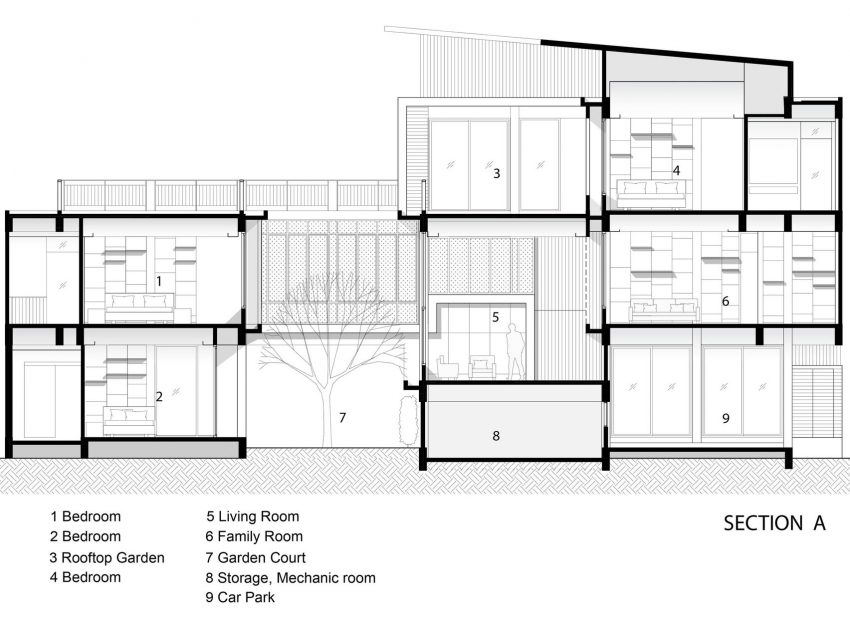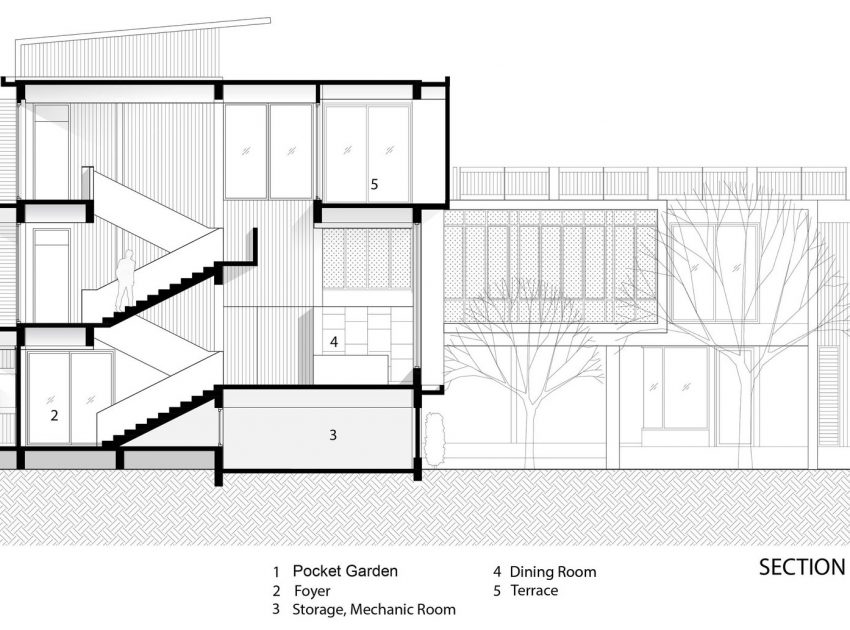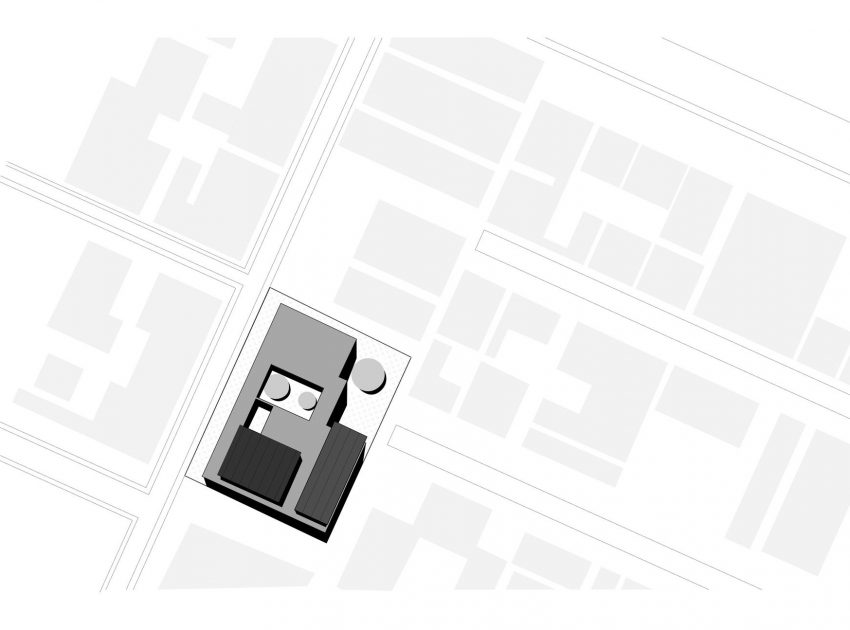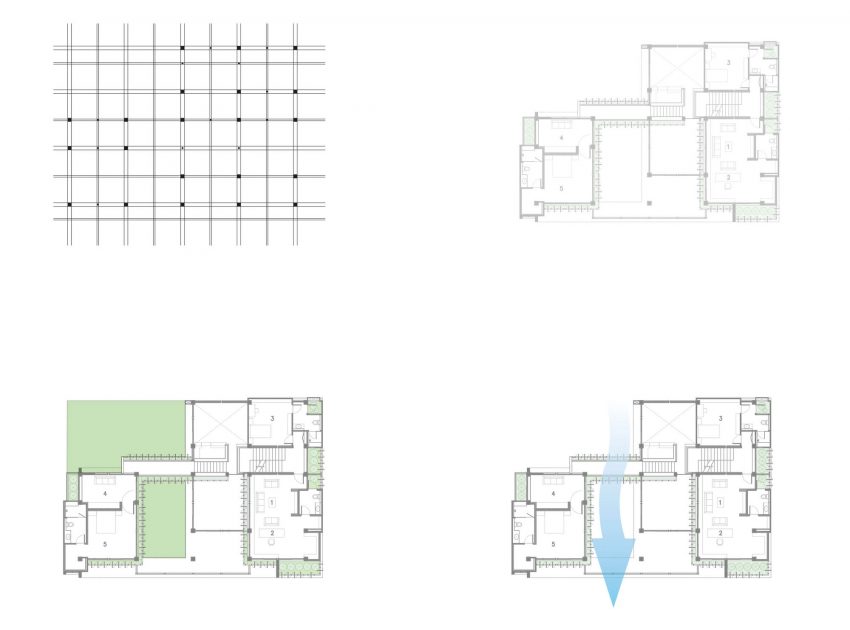 View the complete gallery